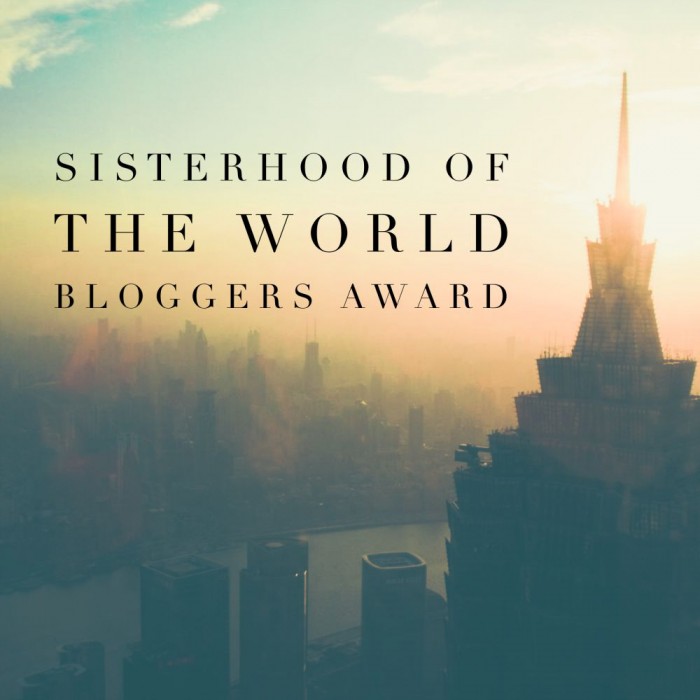 "The Sisterhood of the World Bloggers Award recognizes the unique voices of women bloggers around the world."
The lovely Kirralee gave me a Sisterhood of the World Bloggers Award. Excitement plus! There's no shiny trophy but I do get to answer ten terrific questions. So let's get to it, shall we?
1. Where did you go on honeymoon?
We kind of had two moons. First we had a mini-moon to Budapest for a few days, and then we had an epic four month round the world jaunt which included South Africa, Australia and the States and of course, some value added aloha in Hawaii.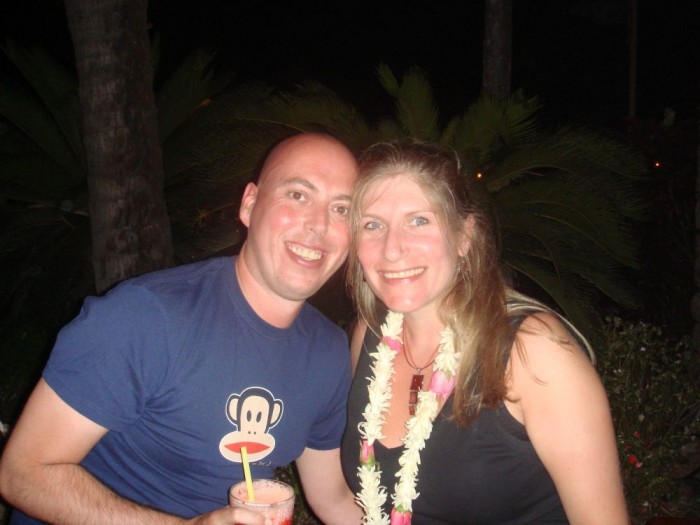 2. What aspect of your blog would you like to improve?
Definitely my photography. It's improved so much since I first started blogging but I've still got a long way to go and so much to learn. Taking a photography course is right up there on my list of things to do.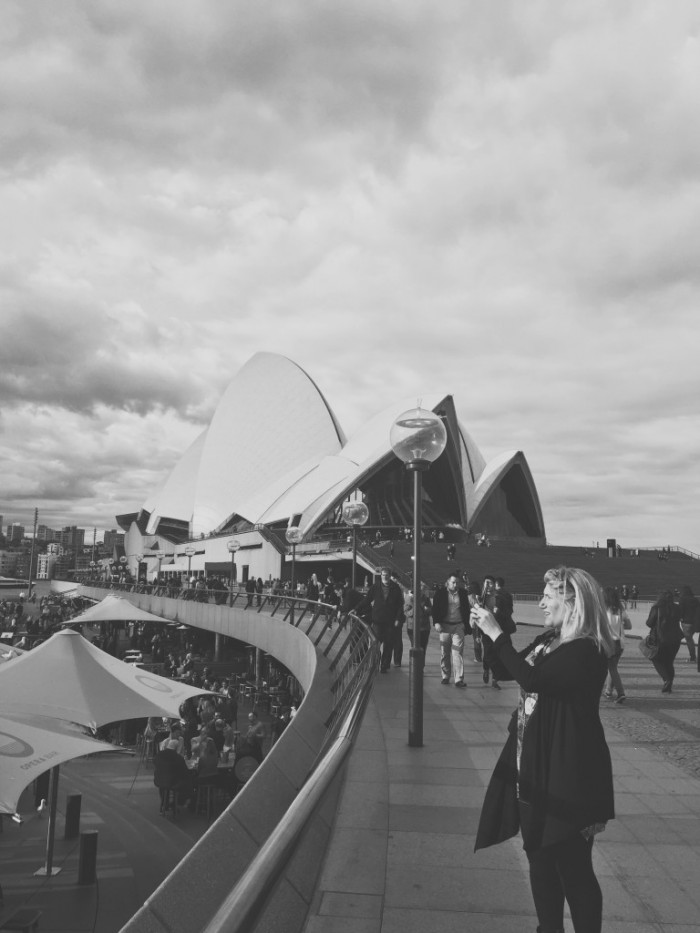 photo credit   Lisa at The Art of Joy
3. What is your most successful post on your blog to date?
I would love to say it was something deep and meaningful, but it's not. Instead, it's this recipe, for a deeply delicious cake. Have you tried it yet? It's one-pot wonderful!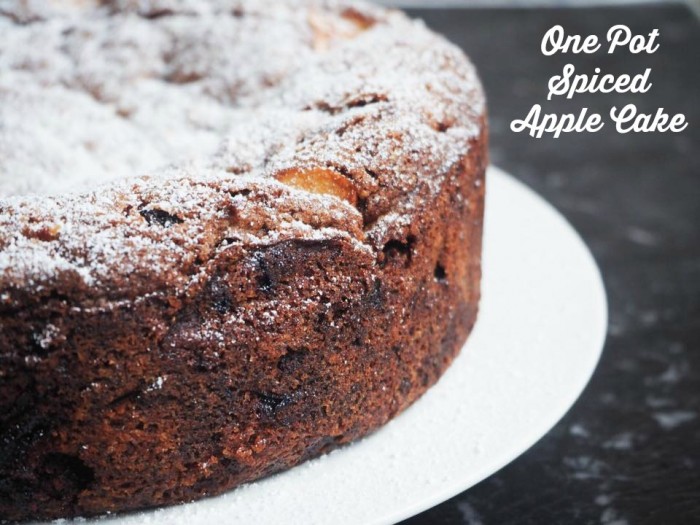 4. What is your favourite travel-related movie?
I just watched the  Hundred Foot Journey. Have you seen it? I guess it combines my love of food with my love of travel and it's also really made me want to go back to France.
5. What is your favourite form of social media to participate in? Your least?
Instagram is far and away my favourite. There's a real community vibe and there's so much pretty! I would spend all day on Instagram if I could, it's totes addictive! Twitter is my least favourite, I just don't get it. All that 160 character business, ain't nobody (as in me) got time for that!
6. Did you do much travel before kids? Where were your favourite spots?
Well, I don't have kids, but I do have a man baby! I travelled a fair bit before I got married, mostly around the States and I got to see a lot of Australia.
I spent a year on a kibbutz in Israel in my mid twenties and also visited Sinai and Jordan. Israel is such an amazing country, I desperately want to go back and take David with me. I don't camp but I did make an exception to sleep under the stars at the Sea of Galilee.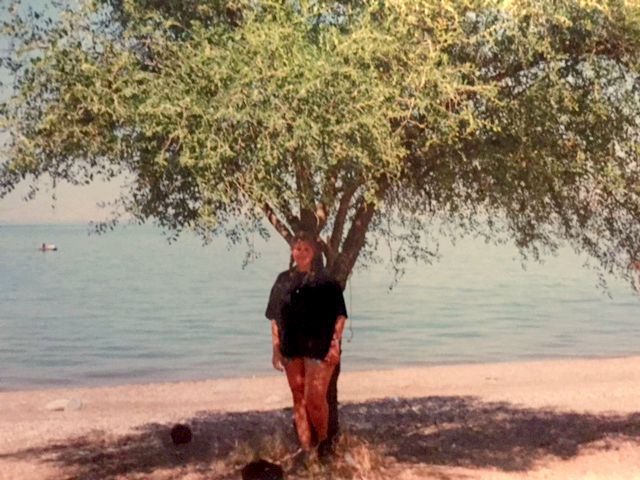 7. Did you ever plan a trip solely because a fictional movie or book was set there?
Last year, we went to Chicago because two of my favourite movies Ferris Bueller's Day Off and About Last Night (man, I'm really showing my age here!) were set there. Our mission while we were there was to follow in Ferris' footsteps. Even if you're not  a Ferris fan, you'll still love Chicago and here's why.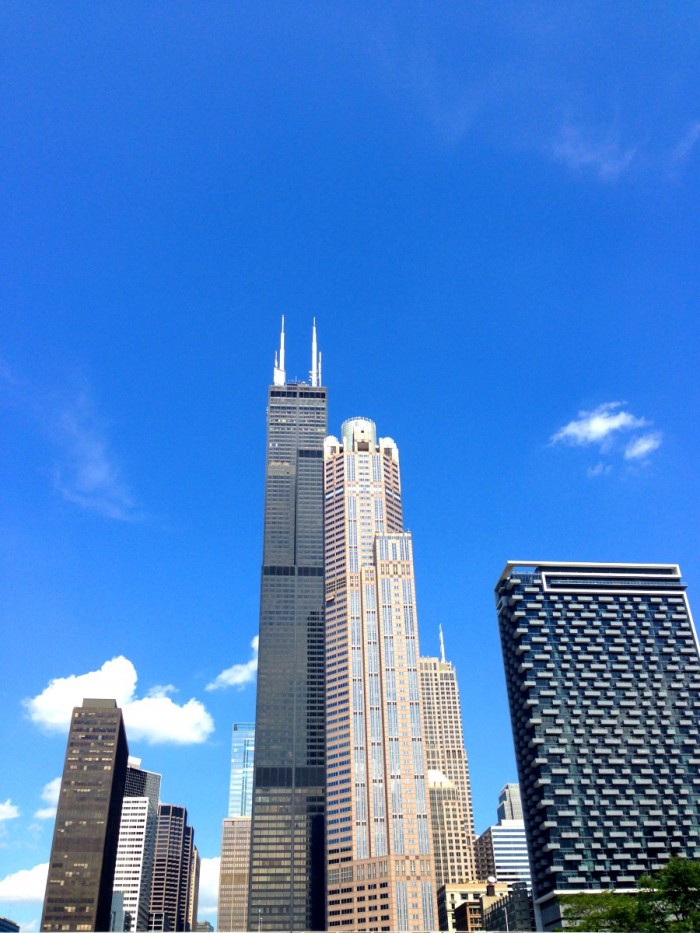 8. What is the best museum you have ever been to?
I'm not really a museum person. The only museums I seem to frequent are holocaust museums and I've been to quite a few. I think the most moving experience I've had in a museum was at Anne Frank's House in Amsterdam. I can't say the Auchwitz museum was the best, but it certainly has had the most profound effect on me. You could feel the desolation with all of the senses.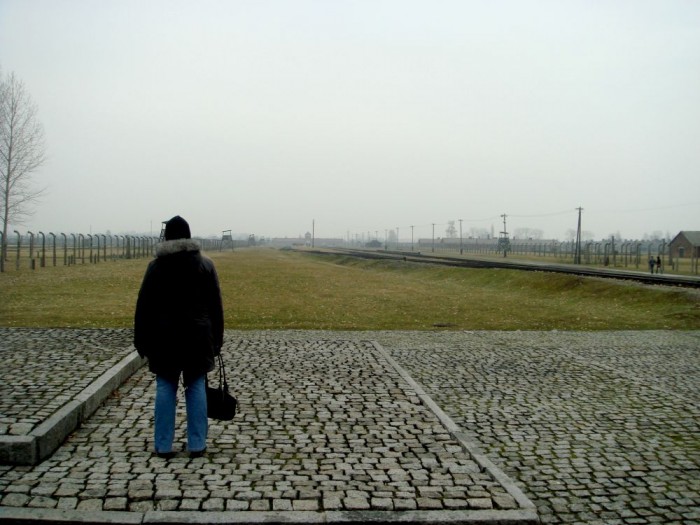 9. What do you enjoy most in other people's blogs or social media feeds?
I like to see things that make me think, make me hungry or make me happy (or ideally all three.) I think variety is the spice of life when it comes to blogs and social media.
10. What's the top three destinations or experiences on 'your list'?
Canada, Italy and Christmas in Lapland with the real Santa!
Now it's time for me to share the bloggy love, there are so many blogs I love and read, it was totes hard to narrow it down to just 10, but after much deliberation, narrow it down I did. "Drum roll pur-lease…"
1. Jess from A Little Part of the World 
2. Jo from You Had Us at Hello
3. Shannon from My 2Morrows
4. Vicki from Boiled Eggs and Soldiers
5. Karin from Calm to Conniption
6. Shannon from Oh Creative Day
7. Dr Sash from From The Left Field
8. Nicole from The Builder's Wife
9. Shari from Good Food Week
10. Kim from Land of Zonkt
And here are my 10 questions…
1. Savoury or sweet?
2. My food nemesis is tofu. What's yours?
3. What's your speciality a la maison?
4. If you had to eat one food for the rest of your life what would it be?
5. If you could have dinner with a famous person, who would it be and where would you go?
6. What dish would you make if you were auditioning for Masterchef?
7. What's the best restaurant you've ever been to?
8. What's the best holiday you've ever had?
9. Are you an early bird or a night owl?
10. What's one thing you would never do or never eat?
Thanks be to Kirralee for passing the blogging baton on to me.  I can't wait to read the answers!
If you're reading this post, you totes deserve an award too, so why not answer one or two of the questions? I'm all ears!