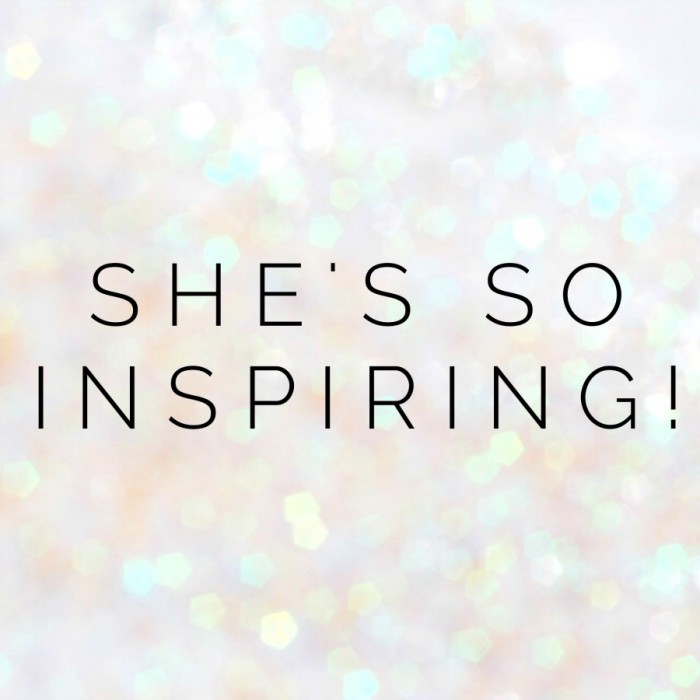 My life has been touched by some uber amazing women whose passion for life and the way they  choose to live it have really inspired me. Some are bloggers, some are not, their lives are all different and  they are all special. I feel honoured and privileged that they are sharing their stories and sprinkling a little bit of their awesome right here. May you be wom-inspired!
Meet Krystal Barter.
Do you remember the Pinky Promise Giveaway a few months ago? The Pinky Promise Campaign was  a Pink Hope initiative to encourage women to take control of their health and reduce the risks of preventable cancer. High five to that! Well, Krystal is the founder of the charity Pink Hope which is a preventative health charity working to ensure that every individual can assess, manage and reduce their risk of breast and ovarian cancer. After discovering she had the BRCA gene, Krystal has used her experience to help and empower others in a similar position.
Today is Bright Pink Lipstick Day,  a Pink Hope initiative to start the conversation about family health history because "investigating your family's history of breast and ovarian cancer is the first step towards determining your own level of risk when it comes to hereditary breast and ovarian health." This is so important, I believe that when it comes to your health, knowledge is power.
Krystal is living proof that together we can make a difference – she's so inspiring.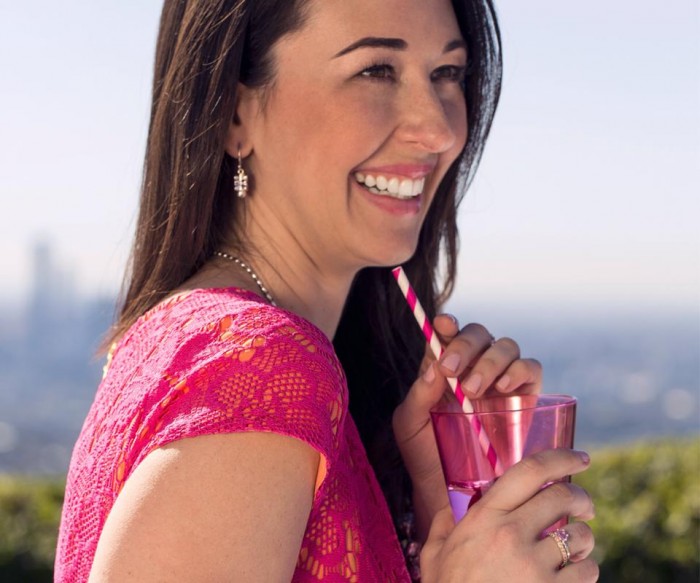 Tell us a bit about yourself.
My family carries the BRCA1 gene fault – more than 20 women in my family have been diagnosed with breast and ovarian cancer. My mum was diagnosed with breast cancer at just 36, my nan at 44, and my great-grandma at 68.
When I was 22, after years of uncertainty, I underwent genetic testing and returned a positive result for the BRCA gene (the same gene fault made famous by Angelina Jolie in 2013). The next few years were filled with anxiety as I navigated the choices and options available.
At 25, with a husband and young family, I made the difficult decision to break the cycle of cancer. I had a preventative double mastectomy in 2009, and then in 2014, I took the next step in my BRCA prevention journey; I had my fallopian tubes and one ovary removed to reduce my risk of ovarian cancer. 
Having experienced the isolation and lack of information for high-risk women like me, I decided to be proactive about helping others. This led to me creating Pink Hope. I have made it my personal mission to provide information, resources and support for the high-risk community.
Suffice to say, I have been a busy mum, wife and charity founder!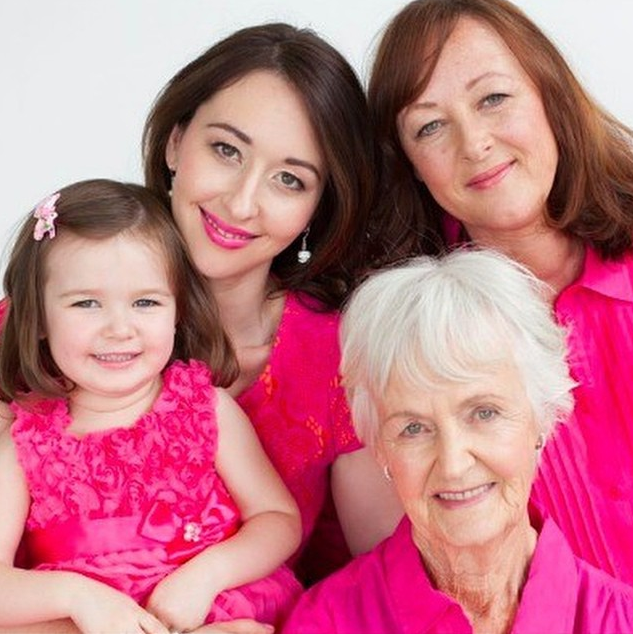 Tell us 3 things you are and 3 things you're not. 
I am caring
I am determined
I am in love
I am not perfect (whatever that is)
I am not vanilla
I am not cool (complete nerd at heart… The things I think are cool are so not!)
Complete this sentence, ____________________  changed my life. How and why?
My husband.
My husband showed me love, honesty and a life full of understanding. He gave me three beautiful children and always has my back.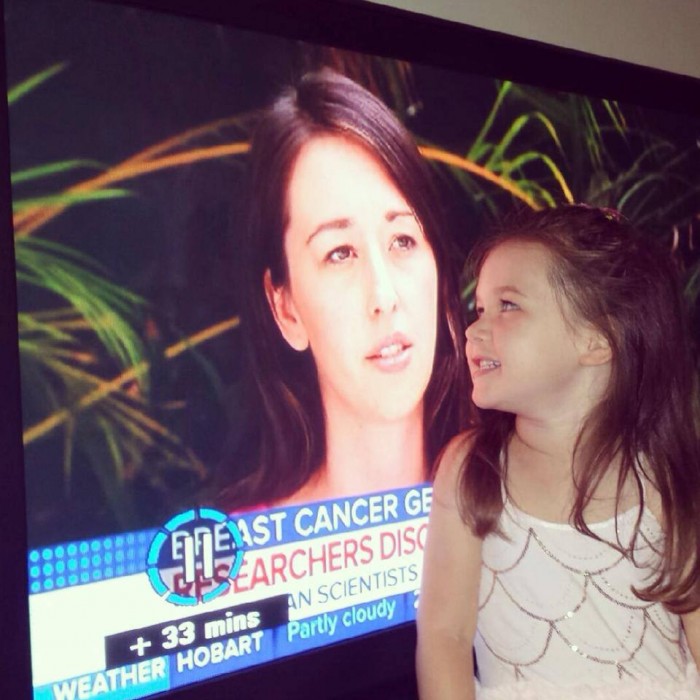 What has been life's greatest lesson?
That you can only be the best version of yourself. You cannot compare yourself to anyone. You are unique.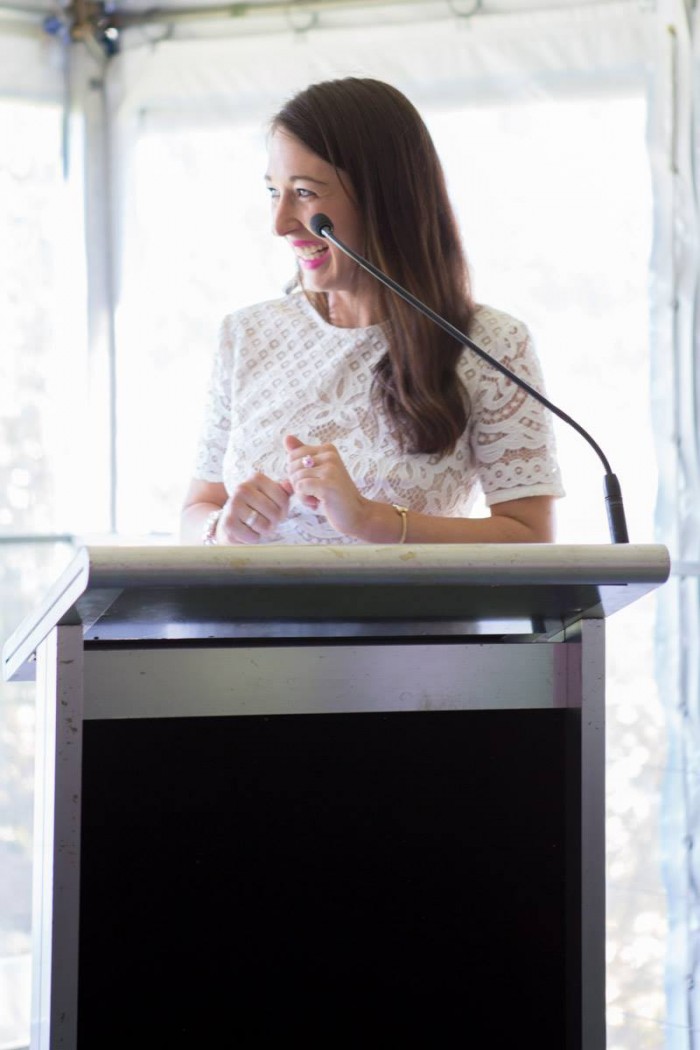 What is your biggest achievement?
Without a doubt, my children and marriage.
What has been your toughest obstacle and how have you overcome it?
Growing up in a family strangled by cancer and turning that into empowerment and a beacon of hope for others.
I certainly didn't overcome it by myself. I have an amazing family to back me up and determination to see dreams become realities (but I still haven't managed to turn that European, kid-free getaway into a reality 😉 )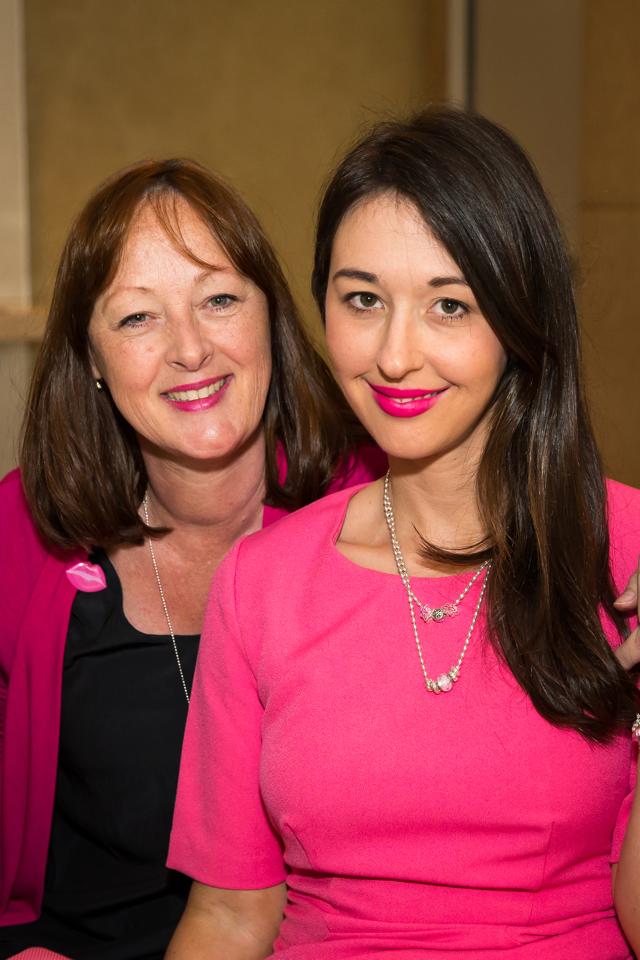 Viktor Frankl says "Those who have a 'why' to live, can bear with almost any 'how." Everyone needs a purpose, what's yours?
To create a legacy my children and grandchildren will be proud of.
I will potentially leave my children and this earth with the knowledge that our cancer gene may continue through the generations. But if I have created Pink Hope for my family and families like mine, then I know something positive has come of it.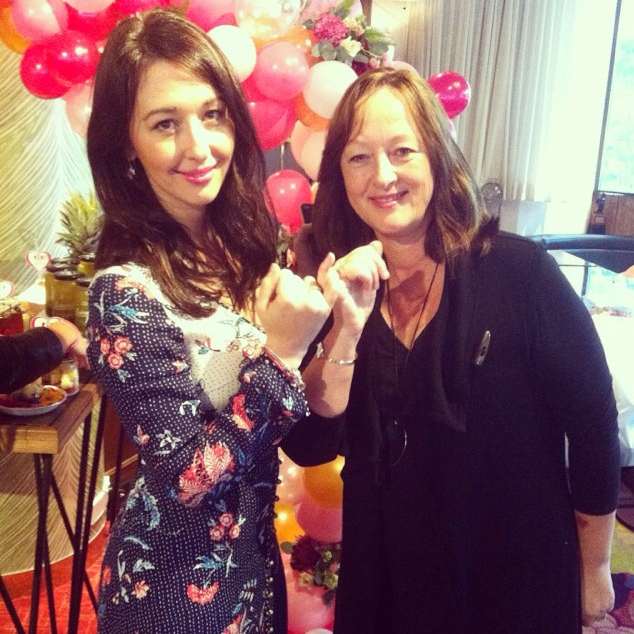 What are your words to live by?
"Do the best YOU can" and, "Courage doesn't always roar, sometimes courage is the little voice at the end of the day that says I will try again tomorrow".
If you could have any mentor, alive or dead, who would you choose and why?
That's easy – Angelina Jolie. I have been lucky enough to have one-on-one time with her and she is honestly the most down to earth, beautiful and interesting person I have EVER met.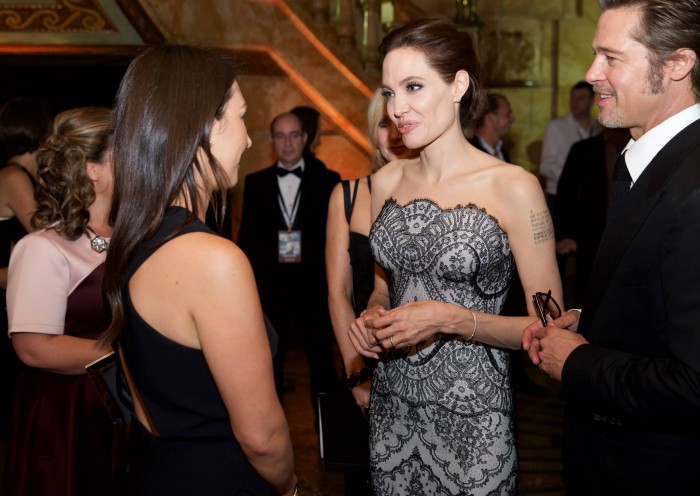 If you could play hookie for a day what would be on your list to do?
I get to live a pretty awesome life as it is. I love eating though, does that count? I also love getting my hair washed (professionally, not by my five-year-old. She does a terrible job!).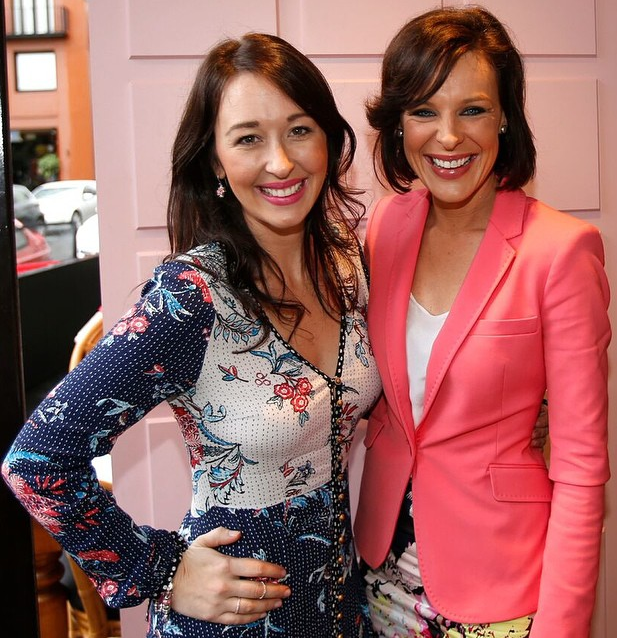 You give so much to others, what do you do to take care of yourself?
I honestly don't have much time or huge amounts of money to be able to extravagant things (I work for a charity, and have 3 kids; not the best combo!). So for me, it's watching reality TV, reading a magazine, having a glass of red wine or going the movies – the things I can sneak in between family and work time.
Thank you for sharing, Krystal.
Find out more about Pink Hope
Be inspired by and get involved in the Pink Hope Community
on facebook
on pinterest 
on instagram 
and on twitter