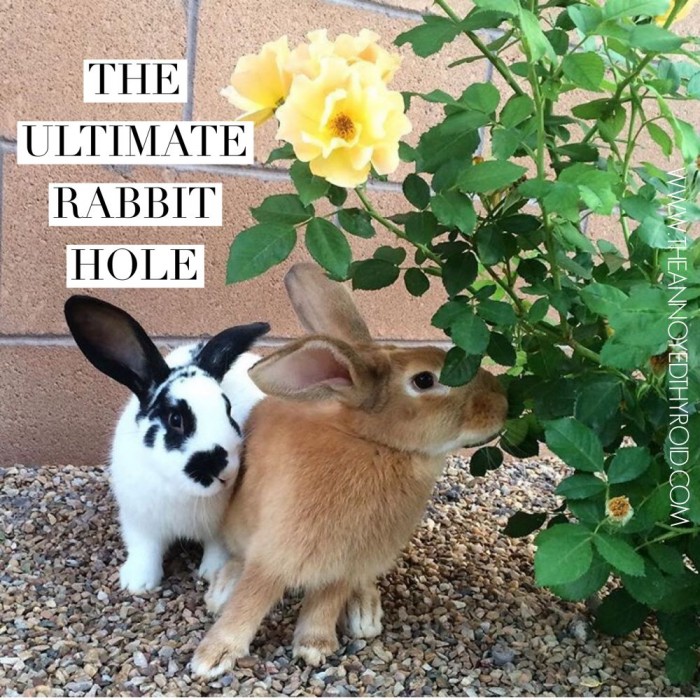 Hello there! How are you travelling? Are you ready for more fun and frolics down the Rabbit Hole with Oreo, Bubbles and I? You are? OK, let's hop to it.
Did you know October is National Popcorn Poppin' Month? My friend used to work at a cinema and once told me what went on in the popcorn machine and I haven't eaten popcorn "out" since. There's something super fun about the poppity pop of making your own popcorn and something really delicious about it too, especially when you cover it with caramel, nuts and chocolate and transform it from a humble bowl of popped corn kernels into Kukukachu Corn.
I'm not big on Halloween but I am big on all the spooktastic treats on offer. This week, I put together six of the best Halloween recipes from Aussie bloggers, and then I found these Chocolate Red Back Spiders which are also too good not to share.
Can you imagine your favourite food giant sized? Yes please! I'd like a giant dumpling but would happily settle for the elephantine Mars Bar. Check out these 29 giant versions of your favourite food you can make yourself!
Spending time with favourite people is good for the soul. After setting the world to rights over a glass of wine and a harbour view during the week, my beautiful friend sent me these things to remember when everything is going wrong. It's not that anything is going wrong,  it's just that these tips are so top, they're good to remember when everything is going right. Number eight is my personal favourite. What's yours?
Did you know exercise doesn't just make you fitter and healthier it makes you happier too. Exercise is a one way ticket to get out of a funk and here's 10 reasons why. 
Since I farewelled my thyroid, my brain sometimes has trouble keeping up. I actually thought I had early onset dementia for a while but my doctor told me that if I can remember that I'm forgetting, I have nothing to worry about. In the meantime, I'm going to be all over this list of brain boosters.
I call it holding on to things. Others call it hoarding. I'm making a conscious effort not just to get organised and declutter but to de-own. It's a work in progress but I'm getting better at it and having more space is ace!
Now I'm at home full time, cleaning seems like a full time job. I'm always looking for tricks that will make my jobs quicker or easier. These 42 cleaning tips will have the place looking shiny as a new pin (for about 3 nanoseconds before I mess it up again!)
Christmas is a-coming (in two months and one day) so there's plenty of time to channel your inner crafter and make your own gift wrap. How cute is that?
Did you see the post a while back about the Tree Change Dolls?
As part of her project "Mighty Dolls" artist Wendy Tsao, is giving Bratz Dolls a massive makeover and and painting them to look like  extraordinary women. I'm loving it hard.
What say you about Halloween? Yay or nay? If you could have make your own giant food, what would you choose? Do you have any cleaning hacks to share? What extraordinary woman mighty doll would you like to see?
Every Saturday morning, we will open up the rabbit hole link up for bloggers to add their link list posts or even just their favourite post (if you are not of the link list kind) for the week.  Do try and pop along to say howdee to some of  the other lovely linkers. Link up here, over at Calm to Conniption, A Little Part of the World or My2Morrows. It doesn't matter where you add your link because it will appear on all four blogs, as if by magic!  The link up will stay open until midnight the following Monday.
Be a smarty and join this linky party!
Loading InLinkz ...