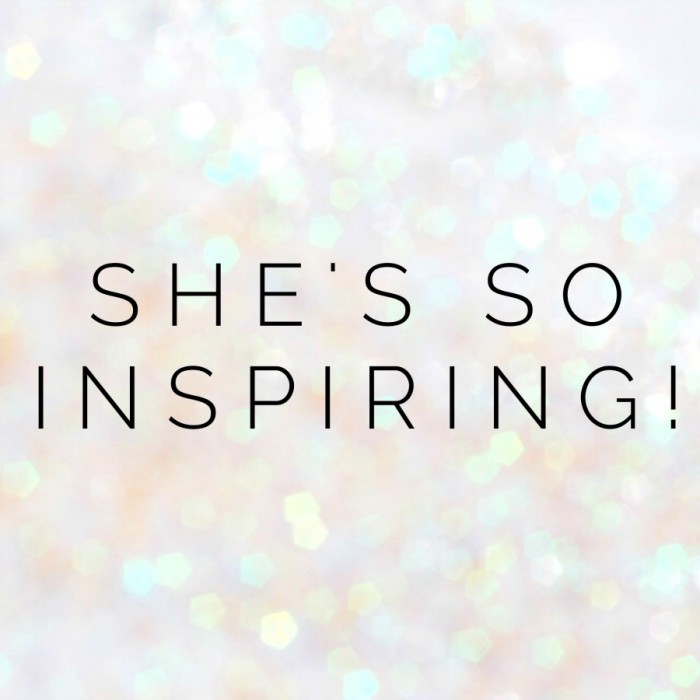 My life has been touched by some uber amazing women whose passion for life and the way they  choose to live it have really inspired me. Some are bloggers, some are not, their lives are all different and  they are all special. I feel honoured and privileged that they are sharing their stories and sprinkling a little bit of their awesome right here. May you be wom-inspired!
Meet Seana Smith.
I first met Seana in real life at a Gidget Foundation get together and I knew I liked her, when I mispronounced her name and she did not mind. Not one bit. FYI, it's pronouned Sean-ah (as in Sean the Sheep) and not Sienna (as in Sienna Miller.) Not only is Seana, a wonderfully warm human with an infectious enthusiasm for life and a cracking Scottish accent, she's also the author of four books, mother of four kids and the brains behind one very awesome blog. She's so inspiring!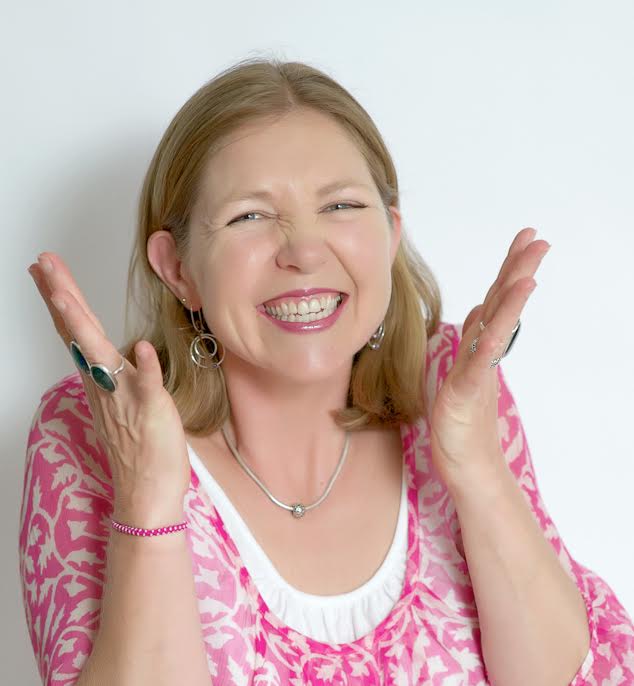 Tell us a bit about yourself.
Hello, I'm a Scozzie… a Scottish person who's become an Aussie, and will always be thrilled and feel lucky to be here. I mostly identify as the mother of four offspring, who are getting quite grown up these days. My big boys are 18 and 16 and I have a wee set of boy/girl twins who are nine. I've struggled with motherhood in many ways but am getting better at it. Our oldest boy has autism spectrum disorder which used to dominate the family, but not so much now.
After uni at Oxford, I came to Sydney and worked in TV – best job ever. I also worked for the BBC and did a lot of freelance writing in the olden days of media.
Life's struggles threw up a few books over the years: Sydney For Under Fives (now out of print,) The Australian Autism Handbook, Beyond The Baby Blues and the Superfoods Index (that was more fun.)
In 2001 I began blogging and became entranced by online media. It's such a flexible and updateable medium.
I just rebranded my blog as Hello Sydney Kids. It's a place to find fantastic family days out in Sydney with all the details mums and dads need, like whether there's shade and where to get a coffee. Children need fresh air and they need to run around, and parents need both of these too. I really hope that families use the blog to find great outdoors places to go, and heaps of them are totally free too – fantastic.
I have always loved travelling so the blog covers family holidays beyond Sydney too. Here's to more travels in the years ahead.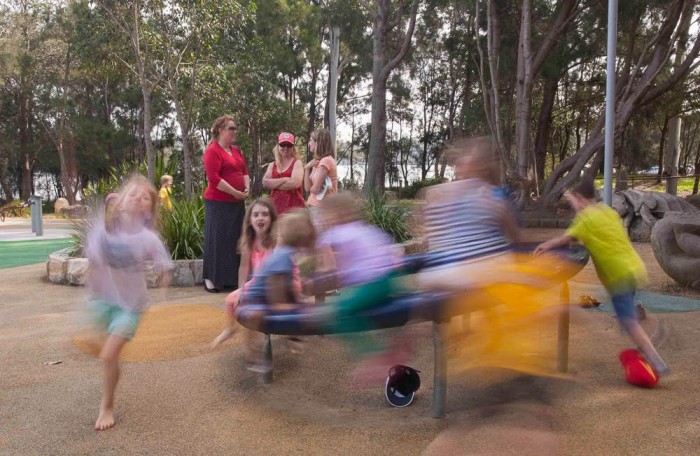 Tell us 3 things you are and 3 things you're not. 
I am impulsive, hyperactive, smart.
I'm not petty, calm, domestically-inclined.
Complete this sentence, ____________________  changed my life. How and why?
Autism spectrum disorder….
I knew nothing about ASD when my son was diagnosed at three, and I didn't know much about children either. From the safe distance of 15 years, I can see that his diagnosis has had a massive impact on me and the whole family, and not all for the bad. I've got an insight into disorders and disability that you can only get by living it. I'm still not at all an expert on any other medical, developmental or psychiatric issues but the awareness is there that illness or a diagnosis is just one part of a person. A person's diagnosis is not who they are.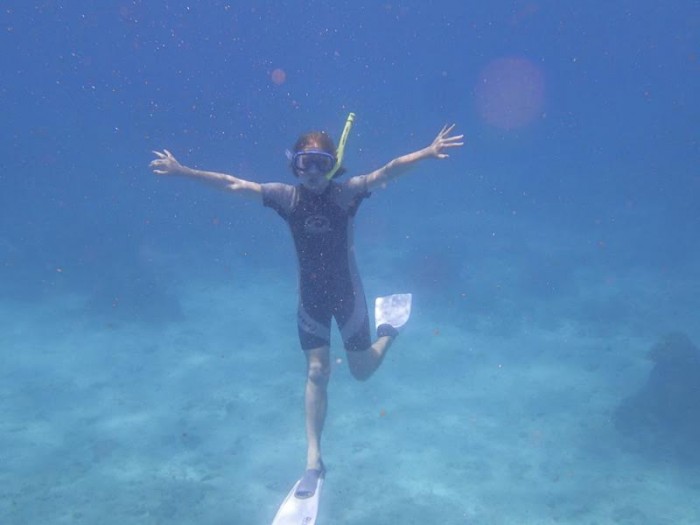 What has been life's greatest lesson?
That everything changes all the time, so it's good to learn to be flexible and to embrace the changes as they come.
What is your biggest achievement?
It's definitely a toss up between having the children and ocean swimming. Giving birth to four kids and now bringing them up to adulthood is a huge and long-term achievement, riddled with catastrophe!
But doing a swim like the Palm to Whale beach also feels like a massive achievement. And the sensation of having managed something really, really challenging spills over into daily life.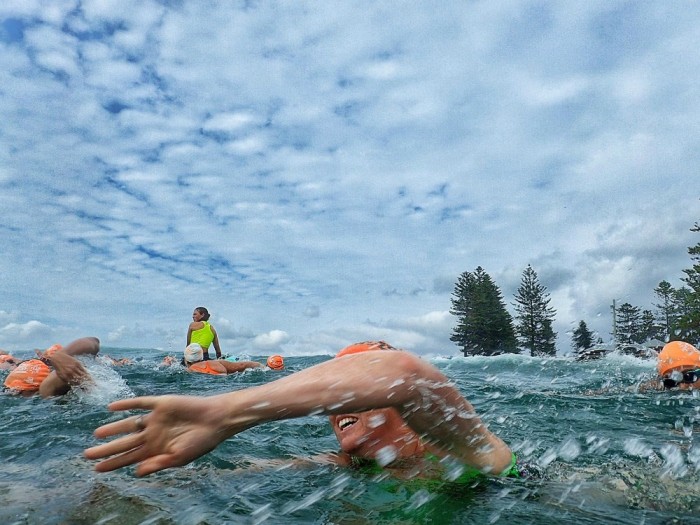 What has been your toughest obstacle and how have you overcome it?
Hmmm… that's a tricky one… my Dad was a difficult character, a very capable and charismatic man with chronic alcohol problem. My family life as a child had lots of dark times, and I had a dreadful attitude to men in my teens and 20's. But then an obstacle like that meant I really grafted to get away and ended up at a wonderful uni getting a fab education.
And I did realize that my attitude to men/sex was shocking and in my early 30s I did enough therapy to sort it out – no mean feat! My husband and oldest son were my rewards for the years of therapy.
Of course, life is never than simple so trust me there have been many obstacles and much therapy since then too!
Viktor Frankl says "Those who have a 'why' to live, can bear with almost any 'how." Everyone needs a purpose, what's yours?
Actually, I think I am just a bit hyperactive, so I have a million things to do but mostly because I can't sit still rather than because I have a plan or really meant to be doing what I'm doing/ But too, I am 52 and I have these 9 year old twins… and a massive duty to try to see them through to adulthood. That's a big impetus to be healthy and live well. They need me.
Also having a son with additional needs means… I must never die, ever… so there's another reason to try to be healthy.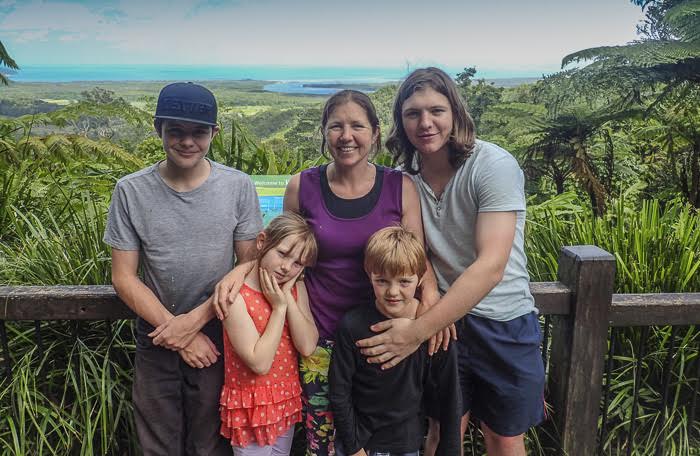 What are your words to live by?
One day at a time, this too shall pass and there but for the grace of God go I.
If you could have any mentor, alive or dead, who would you choose and why?
I have had many mentors and am so grateful. Some wonderful teachers at school and uni. Inspiring bosses when I worked in TV. In the bloggy world, there are some bloggers whom I think of as bloggy 'big sisters." They have no idea they are my mentors even though they are doing an awesome job of it.
If you could play hookie for a day what would be on your list to do?
A pedicure, a movie on my own and then I'd pop out to the airport, look at the departures board and make a spontaneous decision on where to fly off to….
You give so much to others, what do you do to take care of yourself?
Swim, swim and swim some more… I find swimming in the ocean enormously life affirming. Cups of tea are also a solace, and swanning off to meet a friend for lunch when I have a huge to do list – it's often a good idea to ignore that to do list and do something sociable and hilarious instead.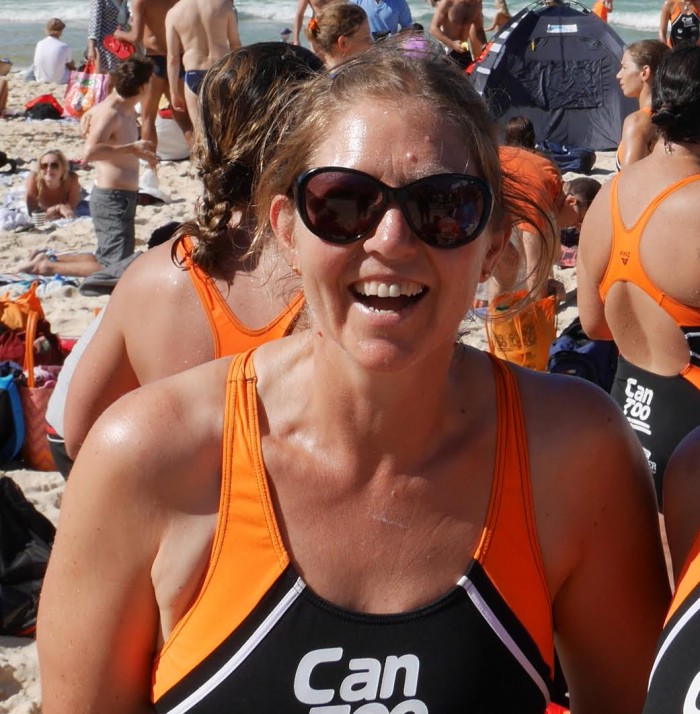 Thank you for sharing, Seana.
Let Seana inspire you a little bit more…
on the blog 
on facebook
on pinterest 
on instagram 
and on twitter