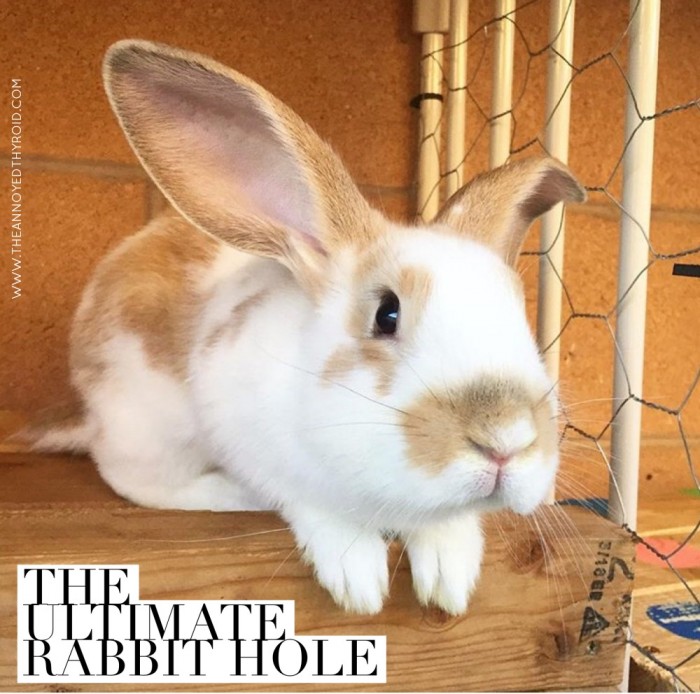 Hello friends! And just like that we've marched into March! Are you having fun yet? This week I've been quite the social butterfly so I'm looking forward to hitting the pause button this weekend. Let's hop on down the Rabbit Hole, shall we?
Yesterday was National Pound Cake Day – but let's celebrate today, because when it comes to cake, it's always a  case of better late than never! It was impossible to choose just one recipe to share, so I've covered my bases and present to you 10 of the Best Pound Cakes Recipes You Must Have. There's just so much deliciousness I don't know where to start!
This year, we've consciously been trying to get into some healthy habits, one of which is eating more veggies so these 10 Ways to Eat More Vegetables  is going to come in super handy.
Not surprisingly, a healthy diet is one of the 6 Stress Free Habits of Women Who Look Better Longer. I'm going to be all over the other five too!
The one thing I want to try but still haven't is meditation. I know, I know. I need to be less mind full and more mindful. Now I know  How to Start a Meditation Practice I should be good to go.
In my experience, just thinking about holi-yays makes me happier. Now,  studies have shown travelling can make you smarter and healthier  which means you'll never have a better excuse to go on vacay!
Do you know I read travel guides before I go to sleep at night. I get so excited, it's a wonder I ever make it to Sleepy Town. As I'm so travel obsessed, I'm loving these 7 Travel Tools  that coincidentally, I found down the Rabbit Hole last week. Thank you, Paula!
Now here's something that combines my obsession with travel AND donuts! Ladies and gentlemen, boys and girls, I present to you the Donut Ice Cream Cone! I can't think of anything better! There's just a slight technical hitch, and that is that they're only on sale in Prague, but that's okay because I think I left my heart in Prague on Valentine's Day 2006 so it's high time I went over to retrieve it. And get a donut ice cream cone while I'm there!
Finding your words, and more importantly finding the right words when you're talking to people with cancer can be a tricky business. There's lots of advice about what not to say, but here's some top tips for what you should say to a cancer patient. No feet in mouths or hurt feelings here!
Did you catch the interview with my friend Belinda yesterday? She's just so inspiring! She's also one of the kindest people I know. One of the other kindest is Lisa, who shared her 9 Ways to Be Kind and Less Asshole.
And lastly as cleaning takes up so much time and I am a little work shy, I'm going to be all over these 25 Creative Hacks That Make Cleaning Your Home Much Easier. And while we're indoors, check out these indoor plants that are hard to kill. I am a serial plant killer from way back – maybe now I'm in my forties my fingers will go green? Watch this space!
So tell me do you eat your veggies too? Have you got  a secret for eternal youth? Have you ever been to Prague? Got a  favourite travel tool? What's occurring this weekend? Pray, do tell!
Every Saturday morning, we will open up the rabbit hole link up for bloggers to add their link list posts or even just their favourite post (if you are not of the link list kind) for the week. Please link only one post. This makes it fair for everyone and allows more posts to be read. Talking of reading, do try and pop along to say howdee to some of  the other lovely linkers. Link up here, over at Calm to Conniption or My2Morrows. It doesn't matter where you add your link because it will appear on all three blogs, as if by magic!  The link up will stay open until midnight the following Monday.
Be a smarty and join this linky party!
Loading InLinkz ...