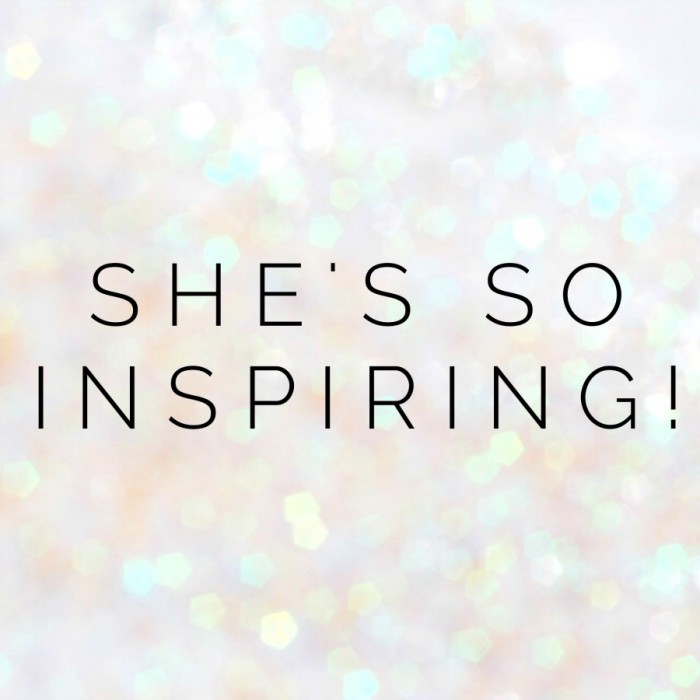 My life has been touched by some uber amazing women whose passion for life and the way they  choose to live it have really inspired me. Some are bloggers, some are not, their lives are all different and  they are all special. I feel honoured and privileged that they are sharing their stories and sprinkling a little bit of their awesome right here. May you be wom-inspired!
Meet Karyn Patching.
Remember Jayde? Well, the inspiring gene runs strong in her family because now you can meet her mum, Karyn, who is also all kinds of awesome! I first met Karyn a couple of years ago at a Christmas in July Instameet where she bedazzled me with her cookie decorating skills and was  full of praise and patience when I made a lame attempt to emulate her talents. (I have photographic evidence to prove it.) Karyn describes herself as a "late starter" but to that I say, if you're going to start and be awesome, it's never too late! Not only am I in awe of Karyn's craft (this lady has skillz) but her courage and determination because when things get tough, Karyn gets going. I think we can all learn a lot from her – meet Karyn, she's so inspiring!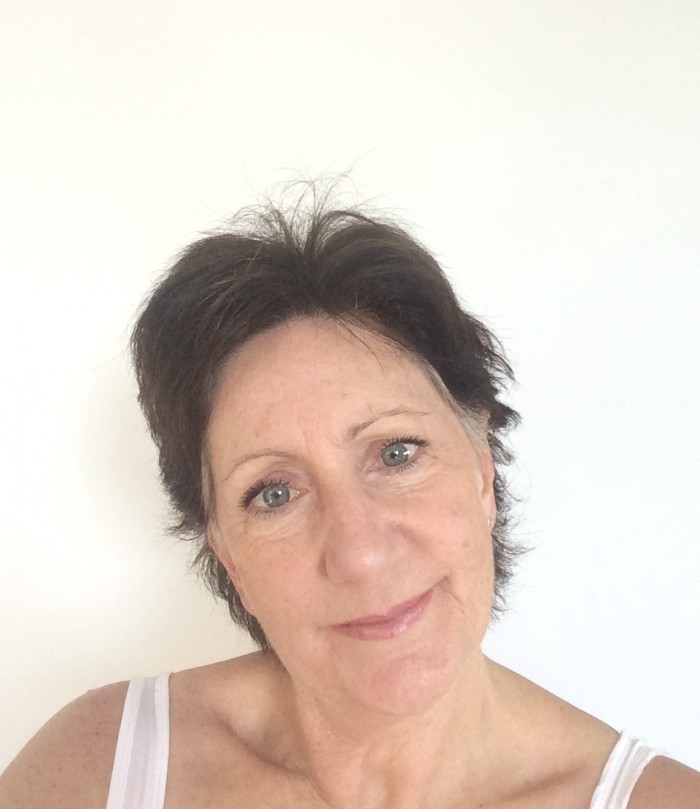 Tell us a bit about yourself.
Hi, my name is Karyn and I am what you could call a late starter.  Probably by that I mean 'older'. I am the creator of my cute lil' business called Sweet 'n' Pretty which is a home based conveyer belt for cookies and cakes. I first started cake decorating about 30 years ago after seeing some of my Mum's creations so I took myself off to some lessons and it went from there. I entered my first cake in the novice section at a local cake decorating society and I won! Then I got a bit busy with my kids and family and so I did not get as much time and it eventually got put on hold. 
During my break from cake decorating I did a "Showcard and Ticket writing Course" – back then all in store signs were done by hand and the course went for 2 years and it was a diploma course and I came second in the state! (Talk about being a bragger!) However,  it was quite an effort as I fell pregnant into the 2nd year with my second child and as it turned out, I gave birth during one of the term breaks! By the time the course had started again he was born and the teacher was so lovely,   I used to bring Matt to school and the teacher would feed him while we all did our practical work. I had to finish that course. I also took on some Calligraphy courses as well.
It wasn't until all the kids had left home that I started to do cakes again and this time it was different as I had the time to create. Then one day I saw the amazing cookies on the 'world wide web' and thought 'ummmm – I must learn how to do this' so I searched around and practised until I could do them too and it has opened a whole new world for me! Hello, Sweet 'n' Pretty!
I am a Mum to 3 gorgeous adult children and a GG (Gorgeous Granny) to 3 gorgeous grandchildren. I love my family and my extended family and have such an amazing mix of different personalities in my nieces and nephews and all their babies. 
I am also an avid Calligrapher and have done some great workshops over the years, but of course never get the chance to apply my skills as much as I would like to. I knit, sew, crochet and craft as much as I can.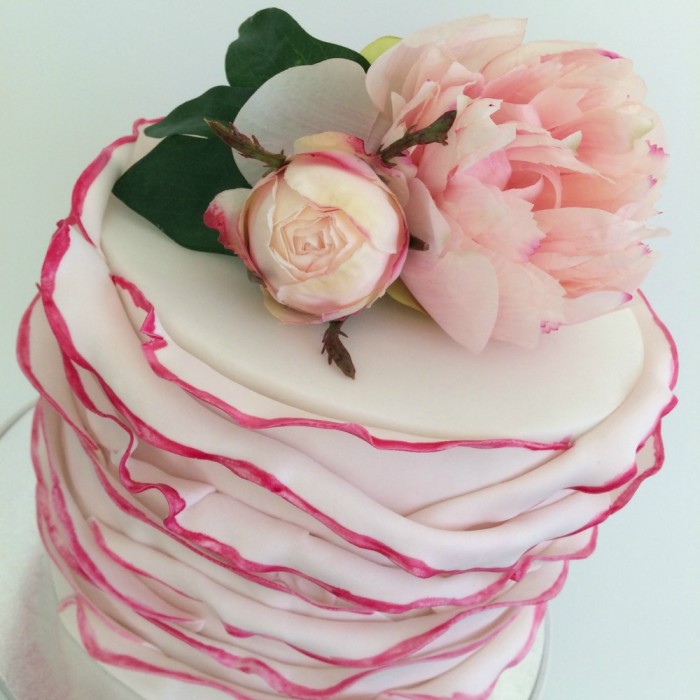 Tell us 3 things you are and 3 things you're not. 
I am a massive OCD oddball and can't resist walking past a crooked towel and having to straighten it.  In fact I remember when Jayde, my daughter was a teeny tiny baby in her crib and I walked in to check on her fast asleep (of course) and the blanket had a little crease in it, so of course I had to straighten it and consequently woke her up!
I am a total people pleaser which I love and hate about myself, but I just love seeing people as happy as can be – there is no room for sadness.
I am a good GG! Ha! how hard is it to talk about yourself in a nice way!
I am not a tight arse.
I am not cranky or angry.
I am not a fan of the dentist.
I suffer with 'misophonia' and I think I am getting worse.
I have lost my sense of smell.
I have a really really really bad memory and can't recall most things that have happened.
I hate meat.
I have a phobia for snakes – really really really badly!
Oh oooopsie, is that 3 things???????
Complete this sentence, ____________________  changed my life. How and why?
Can I say 'my daughter'?  When I do a post on Instagram I always hashtag it #imadethat – so when I think of Jayde I can say #imadethat too! She has been my absolute rock in her later years and #shehasmademe.  She is always grounded and positive and encouraging.  My life has been so up and down and we have been through so, so much, in fact, we keep saying that we will write a book on the things that have happened in our family as I am sure that they  would not happen to most people in their lifetime!  I am a very insecure person with such low self esteem – the past can be a bitch – but Jayde is always there to pick me up. So yes, she has changed my life in so many ways.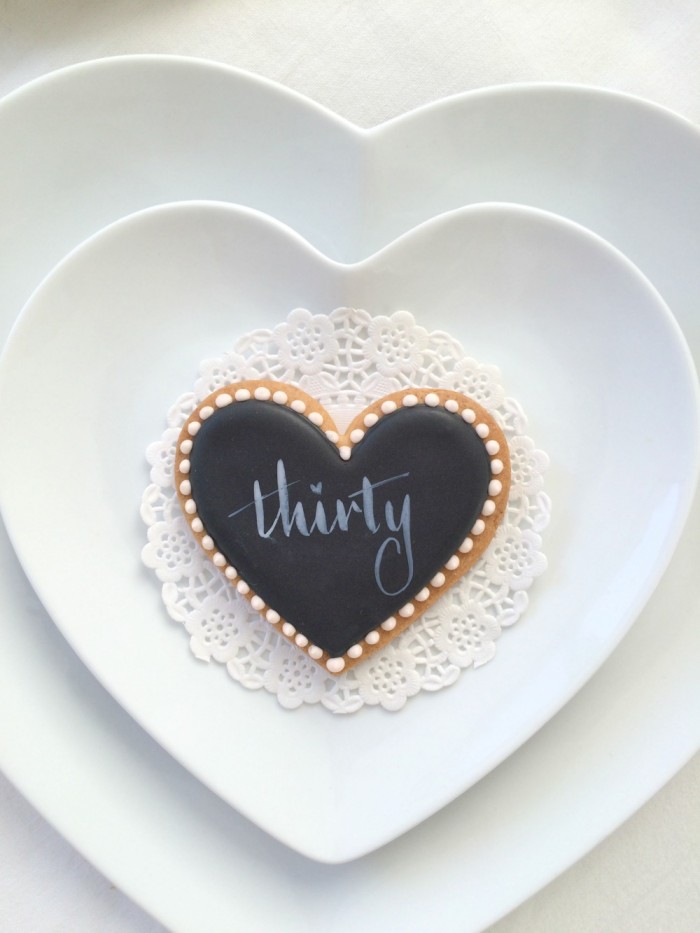 What has been life's greatest lesson?
I have lost so many people during my life and I think that it is important to be totally self sufficient and to never rely on others for the big stuff as they won't always be there.
What is your biggest achievement?
Apart from the obvious of giving birth to 3 healthy and happy kids – my biggest achievement would have to be my cake and cookie business Sweet 'n' Pretty. Who would have ever thought that I could actually make a living out of it and love it at the same time?! I have to admit, there are some days when the creative juices aren't flowing as good as they should, but somehow I always manage to pull something out of a hat.  The most difficult part with anything hand made is that for some reason people don't seem to value your creativity and they are more than happy to let you know – but for the most part, I have the nicest customers who are always so happy with their orders.  Building up the business has been made so much easier with such great social media platforms like Facebook and Instagram which allows free advertising and word of mouth and as my products are so visual, I don't really have to say much about them to sell them.  They seem to sell themselves.
There was a stage where I had to decide and take the plunge from  leaving working in an office to  running Sweet n Pretty full time – that was a big leap for me, but with the encouragement of family and friends I jumped! There are a bazillion, trillion designs of cakes and cookies to be done and I am learning so much each day and there is so much I would like to do – maybe another 4 or 5 hours in the day would help! I don't really want to take the business to the next level as that would incur moving to an industrial kitchen and employing staff and I think that may change my creations as they are very "me" and I am happy being me.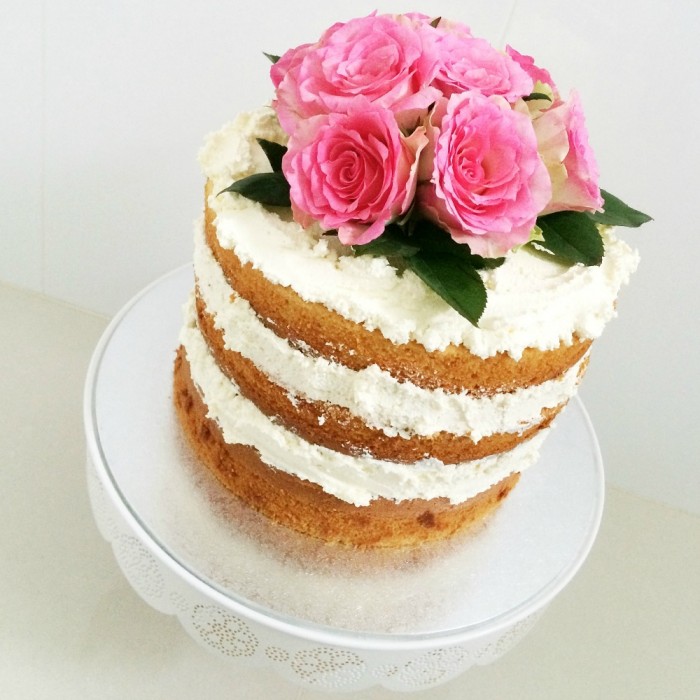 What has been your toughest obstacle and how have you overcome it?
My life took a bit of a u-turn around 20 years ago with a marriage break up and financially it was tough. I don't mind working hard, but I found that I had to take on a few extra jobs to make ends meet. I was lucky enough to be a stay at home mum while I was married and it was great and it worked as I did lots of work around the home including lawns, painting and all that goes with it as well as being quite hands on with the kids sport and school activities. The kids were all at state level competition so there was lots of running around with them, so needless to say working was not an option. But then, all of a sudden I had to go and find a job after being out of the work force for 16 years!  Eeeks! It was a tad scary – so I found a job in an office which was good, but I still needed a bit more money so I took on a brochure delivery run and would get up most mornings around 5am to go and do the deliveries before kids and work. Then as the years went on I also took on  some ironing for two different families and would do that at night time and weekends.  Then I took on some bookkeeping for two tradies and would just prepare their books ready for GST.
 Then when my eldest daughter Jayde got married, I made her wedding cake which sparked my love for cakes again and the cake making started to creep back  into my life. About 6 years ago Jayde then started her gorgeous business, Little Paper Lane and  I wanted to help as much as I could so I started to work a day for her in the shop. I still iron and do the books  only now I work for 3 days at Little Paper Lane and am  happy to say that I also run Sweet n Pretty my own little business as well. I can look back now and feel good that I did not let my  finances get me down and that I could pick myself up and move on.
Viktor Frankl says "Those who have a 'why' to live, can bear with almost any 'how." Everyone needs a purpose, what's yours?
Oh my goodness, without a doubt I am here for my children and grandchildren and my family in general.  It is my pleasure to do whatever I can for them and it makes me so happy to see them happy
What are your words to live by?
I once heard an interview with the then current Business Woman of the Year and she was asked "What makes a successful woman"? and her reply was "a woman who is happy doing whatever it is she is doing" and I have always thought about how true that actually is and it should be applied to anything we do.  If we love doing what we are doing then we are successful no matter how big or small.
There is also another fabulous quote "If you do the right thing then things will go right".  And if you really really think about it – that is so true!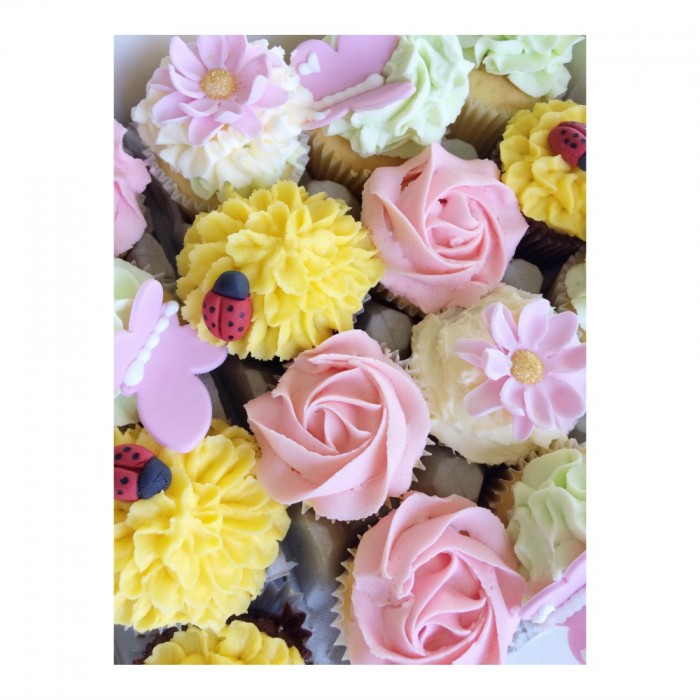 If you could have any mentor, alive or dead, who would you choose and why?
Well I am by no means a religious person and each to their own but I totally love the quotes that Mother Teresa used to use:
If you judge people, you have no time to love them.
Kind words can be short and easy to speak, but their echoes are truly endless.
If you can't feed a hundred people, then feed just one.
Being unwanted, unloved, uncared for, forgotten by everybody, I think that is a much greater hunger, a much greater poverty than the person who has nothing to eat.
If you could play hookie for a day what would be on your list to do?
If playing hookie was a dream then I would love to go shopping, but would probably buy stuff for my grand babies anyway.  I don't know, maybe just a day to myself and maybe a movie.  I would probably feel guilty though! Ha!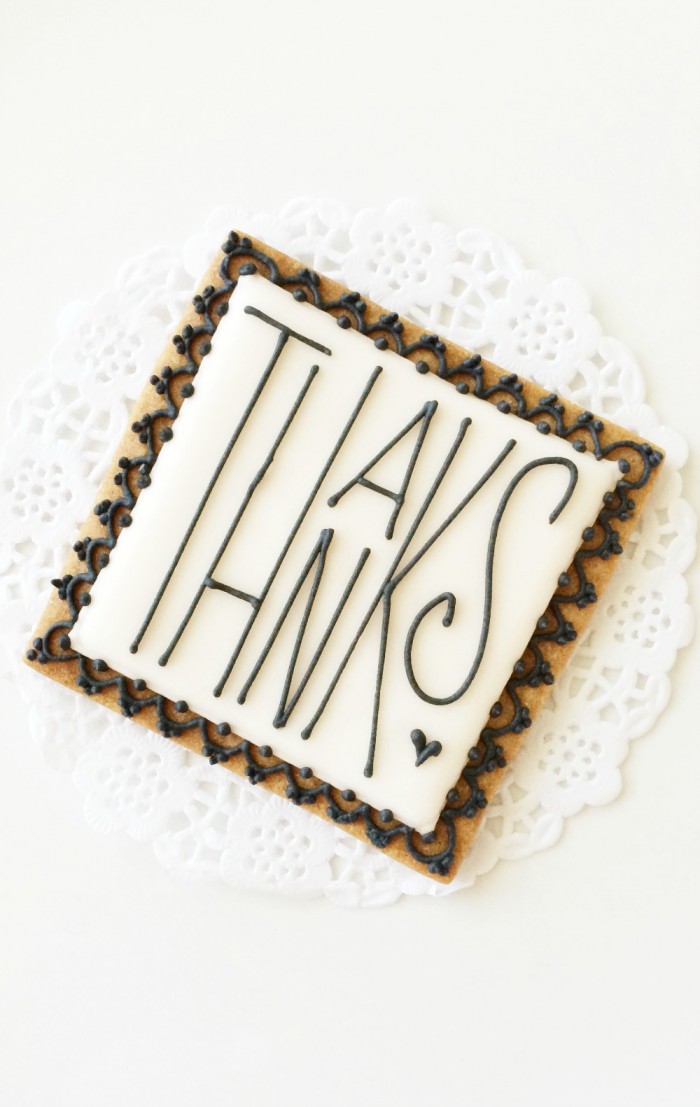 You give so much to others, what do you do to take care of yourself?
Hmmmm……….I don't – I have never had a facial, I have never had a massage. 20 years ago I used to get my nails done. I only go to the hairdresser for a hair cut because of necessity, but if my hair suited me long then I wouldn't bother. I wax my legs myself. Oh, but I have had a pedicure. I don't play sport because I suck at it. Nope nothing… but I am happy x
Thank you for sharing, Karyn.
Let Karyn and her creations inspire you a little bit more…
over at Sweet 'n' Pretty
on facebook
on pinterest 
and on instagram