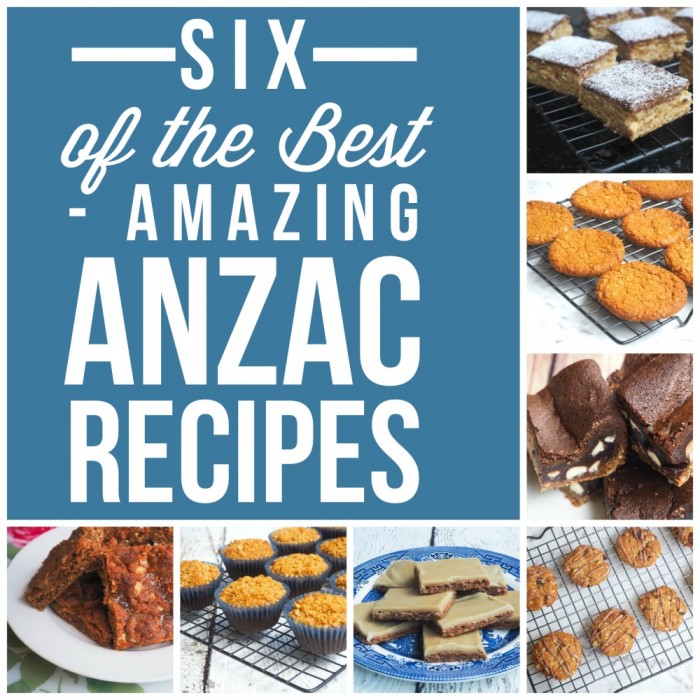 This post has you covered with everything from slices to muffins and biscuits to brownies for the most delicious ANZAC Day ever!
They say life begins at 40, I think that must be true because I think that was how old I was when I tried my first ANZAC biscuit. I didn't even know what one was until I came to Australia! Imagine that! Of course, it was love at first bite and I've been loving everything ANZAC ever since.
The combination of brown sugar, oats, syrup and coconut is such a delicious one, and with the ingredients being relatively cheap and super accessible, anything ANZAC is so easy and inexpensive to make. Since I've lived down under I've totally made up for lost time in the ANZAC department and have developed a collection of ANZAC recipes that everyone's granny would be proud of.
I've got slices, blondies, muffins, brownies and if you want just a good old fashioned ANZAC biscuit, I've got those for you too! Let's tuck in, shall we?
1.  Anzac and Orange Marmalade Slice
My nana loved marmalade. Every time I eat it I think of her. She never had an ANZAC but if she was choosing a recipe, I know she's choose this. Because Marmalade! In this recipe, marmalade takes the humble ANZAC to a whole new level. This is a doddle to make by hand or in the Thermomix. I am sure Paddington (and nana) would approve. Orangey-boom!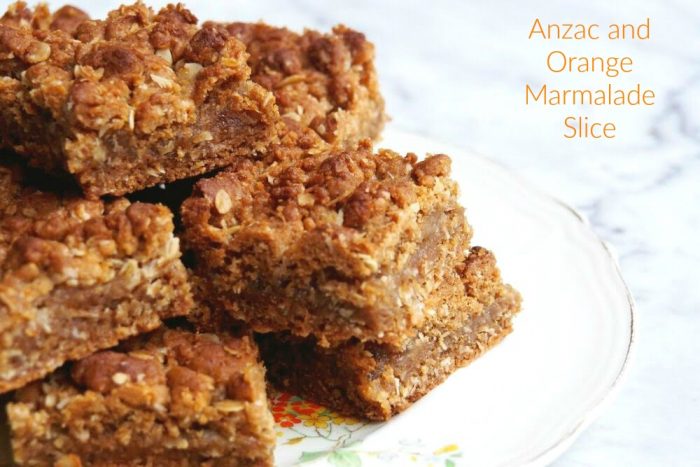 These blondies are packed full of white chocolate bits, and of course, the quintessential oats, syrup and coconut.  If an ANZAC biscuit and a cake had a food baby – this would be it!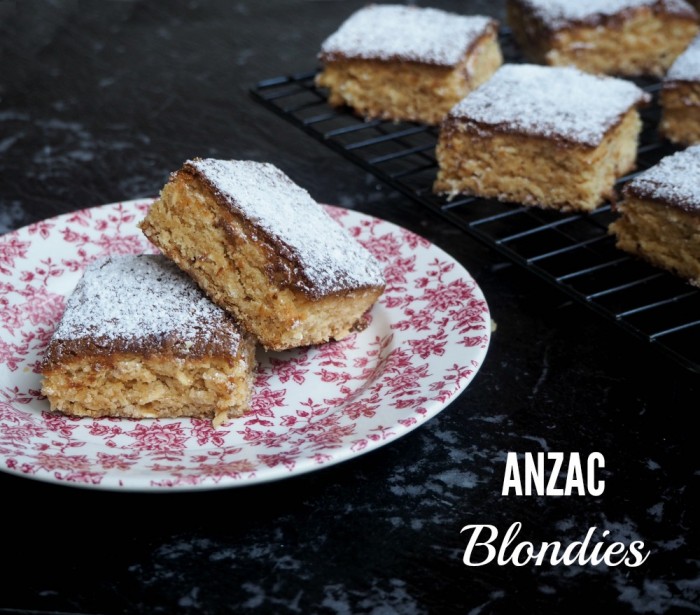 3. Ultimate Australian Anzac Blondie
This one is the ultimate showstopper! An ANZAC base, Tim Tam and choc chip middle and a delicious fudgy blondie on the top. It really is a taste sensation!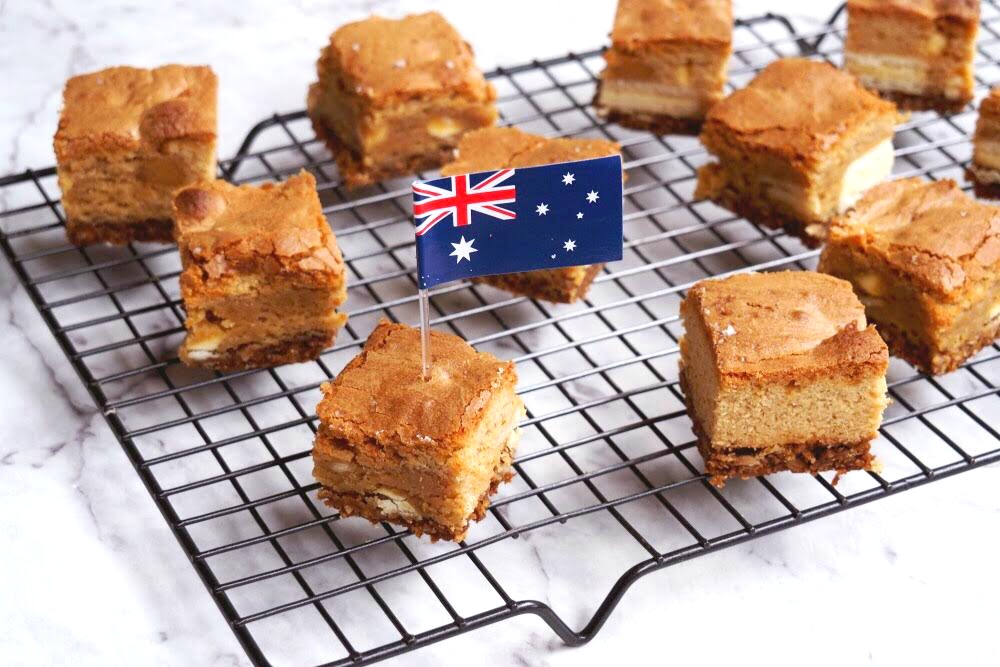 4. ANZAC Slice with Golden Icing
This slice is super nice and that golden icing, well, it's the tops. There's a Thermomix version too.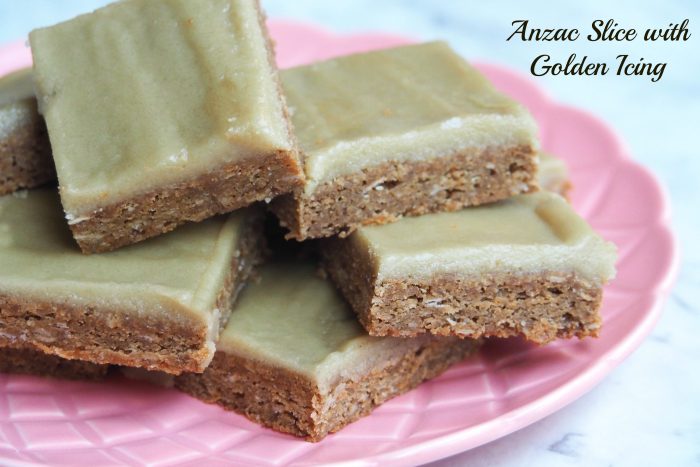 The Cranzac is a twist on the old classic, just add cranberries and drizzle with chocolate! Oats so good!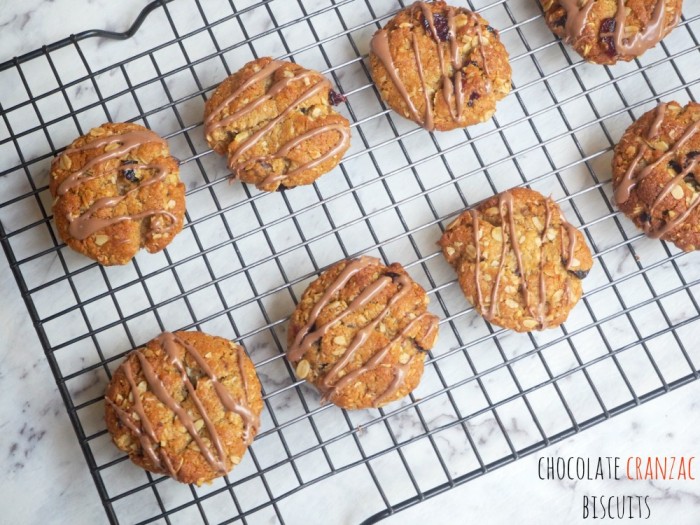 6. ANZAC Crumble Banana Choc Chip Muffins
This is the newest addition to my ANZAC repetoire. And one of my favourites! Everyone will be a-lovin these light, fluffy muffins with the ANZAC topping! Let's get ready to crumble!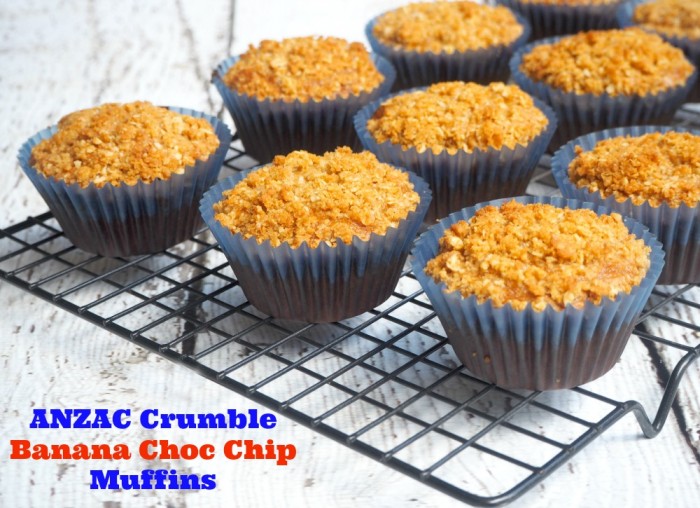 But if you're an ANZAC purist, and you just want to stick with your biscuit, you'll be needing this recipe.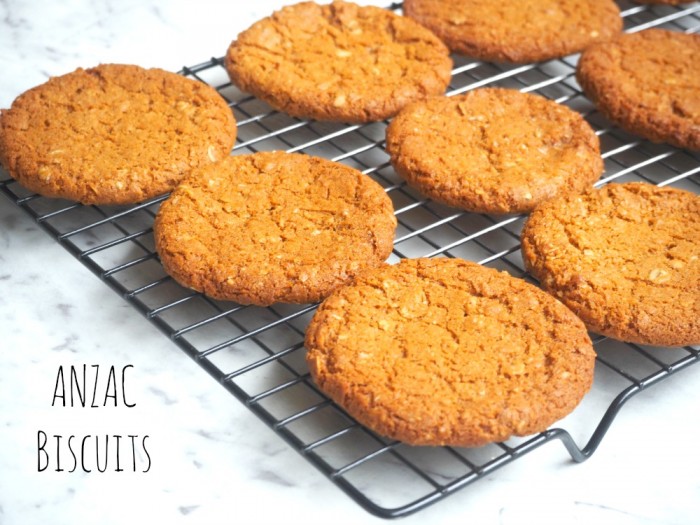 How old were you when you ate your first ANZAC biscuit? Will you be getting your bake on this ANZAC Day? If you've got a favourite ANZAC recipe, pray do tell, because there's no such thing as too many ANZAC treats!
Linking up with Essentially Jess for IBOT