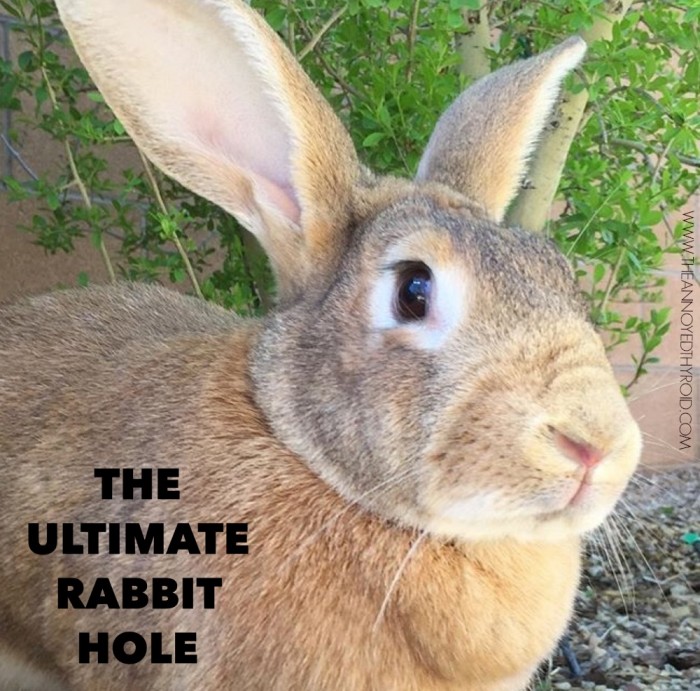 How is every bunny this fine weekend? It's been a short but very sweet week with a little bit of everything but I am so ready for the weekend, are you? Let's hop on down the Rabbit Hole and see what's hoppening!
Today is National Oatmeal Cookie Day! Huzzah! You'll never have a better excuse to get your bake on! How about some Carrot Cake Oatmeal Cookies? Or some Apple, Banana and Oat Chewy Cookies? Or if you like your cookies on the large side, you'll want to try my Bumper Oat Cookies? Oats, so good!
We're consciously making an effort to eat more meatless meals and loving it! If you're looking for some meatless inspiration, check out these 10 favourite meat dishes that go vegetarian and while you're at it,  search "meatless monday" in the search bar right here on the blog. The possibilities are endless!
Now you know how I love me a hack and I'm also a fan of the freezer so I'm totally going to be pinning these 14 freezer hacks on my fridge!
I'm not into clubs per se, but after reading this article, I totally want to be in a Cookbook Club. Would you like to too?
Mother's Day is a-coming. Me and David and our mums get so confused because UK Mother's Day is in March and Aussie Mother's Day is next week so we hedge our bets and try at least to remember one of the special days! This year I'm giving my mum the gift of me (albeit 9 days late) but if you're looking for something special for your ma, or feeling like treating yo'self check out these super cool tech inspired Mother's Day gift ideas. I'm pretty smitten with these Mother's Day Tomato Tulips I bet they'd make a refreshing change from chocolates, plus, they're made with love!
Talking of awesome women, have you heard of Irena Sendler? I think we can all learn some important life lessons from her. If she was alive today, I'd be begging her to be a part of the She's So Inspiring series. What a super human!
I don't know about you, but I'm a bit like a bunny. I find a carrot on a stick a great incentive to get things done. If you like to be rewarded too, check out these 20 ways to reward yourself on a weekly basis, go on, you know you're worth it! I think rewarding yourself is a good habit, don't you? However, if you've got some bad habits that  are holding you back from some happy, you'll need a sneak peek at these 8 things emotionally stable people don't do. One of my favourite lists of dont's ever!
Our place is totes cosy but it's not photogenic, not by any stretch of the imagination. However that could all change, with these 5 tips to make your home pinterest worthy. That said, I think it will take more than a bit of bookshelf shuffling to transform Brown Town to White City, but I like to believe in miracles!
Whatever you're doing this weekend, I hope it makes you happy!
What's on your weekend agenda? How do you like to reward yourself? Cookbook club – yay or nay? Is your home pinterest worthy? Feel free to show me a picture! 
Every Saturday morning, we will open up the rabbit hole link up for bloggers to add their link list posts or even just their favourite post (if you are not of the link list kind) for the week. Please link only one post. This makes it fair for everyone and allows more posts to be read. Talking of reading, do try and pop along to say howdee to some of  the other lovely linkers. Link up here, over at Calm to Conniption or My2Morrows. It doesn't matter where you add your link because it will appear on all three blogs, as if by magic!  The link up will stay open until midnight the following Monday.
Loading InLinkz ...