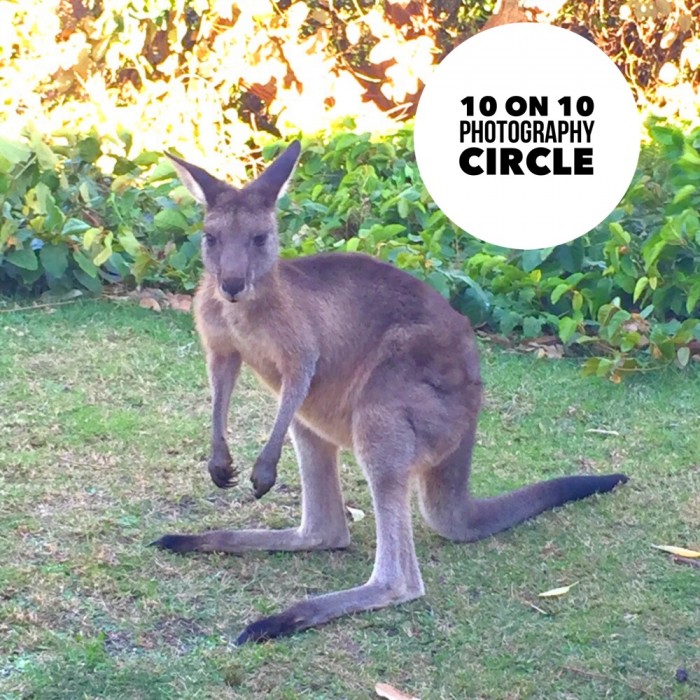 I know I say this every month, but really, can you believe it's the 10th of the month already?!  Of course, that means I'm joining in with this month's Clever Cookie Photography Circle!  I took the photos over multiple days and with multiple cameras, and when I say multiple cameras, that's just fancy talk for my iphone and my big girl's camera.
We were lucky enough to enjoy a four night/five day mini break down the south coast at what has come to be known (not very originally) as the Kangaroo House because our cabins are surrounded by kangaroos. And ducks. And lorikeets. I know it's not cool to have favourites, but that roo there in the title pic is the guy we call Gary and he's the coolest roo in town.
Don't forget, when you've finished checking out my holi-yay snaps, be sure to bob on over and say g'day to my mate Veronica and see what she's been clicking on her camera.
We are blessed with glorious weather. No sooner do we arrive and unpack the cars, then we head to the beach. Our god-babies are beach babies at heart!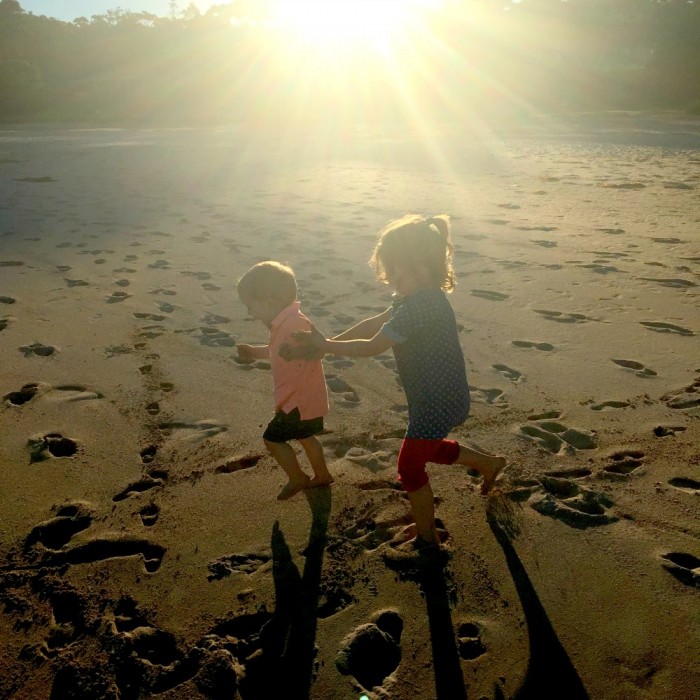 The view from the cabin isn't half bad either. Oh, the serenity!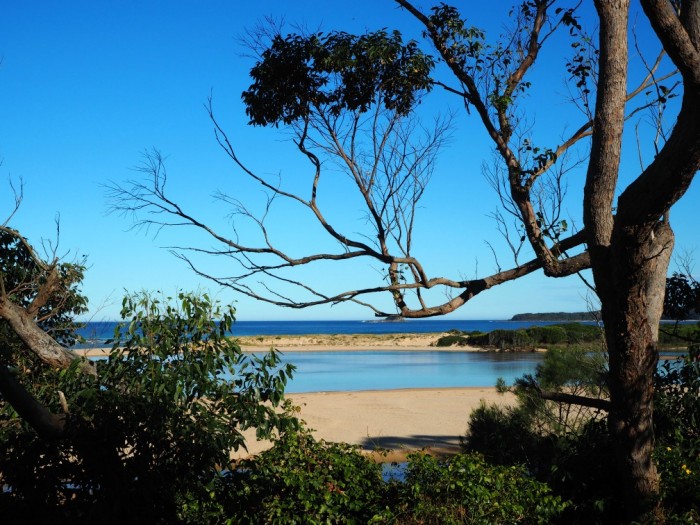 I remember that the sunrises here are magic. What is also magic is that I wake up in time to see it. Oh, and the colours? They're magic too. Mother Nature, she so clever!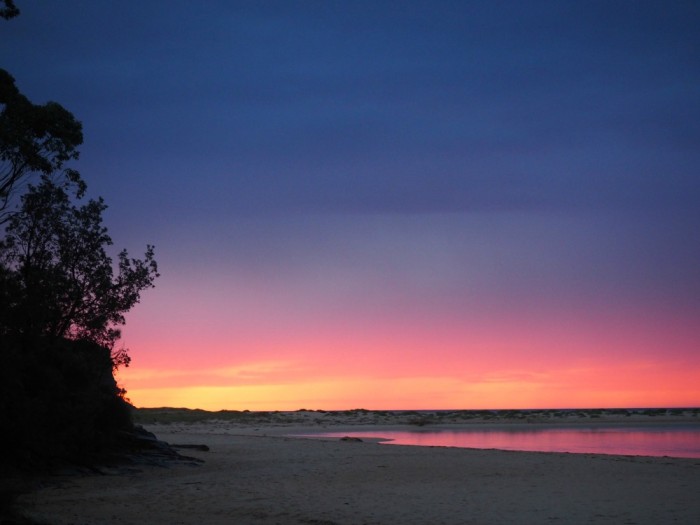 Later that day, we take a drive  up to Observation Head Lookout just past Batemans Bay. Forget fifty shades of grey, the view up there is fifty shades of blue!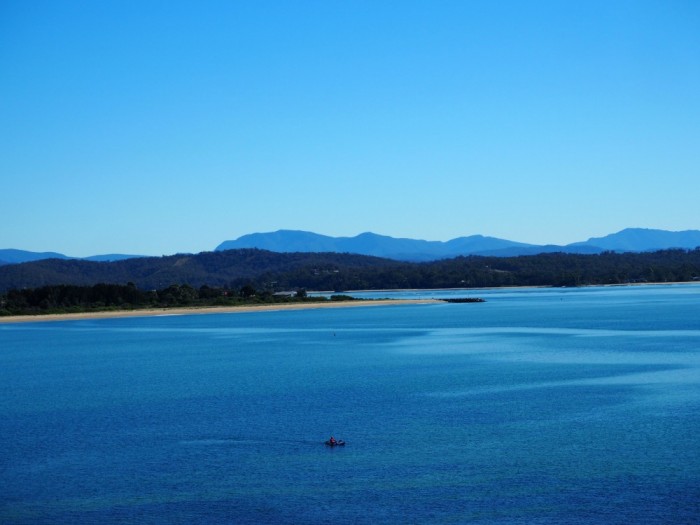 Expect to see our god-daughter on Junior Masterchef sometime soon, as she is sous chef on the Malteser Cheesecake. She might not yet be four but the girl has skillz! Plus, she is a champion beater licker to boot! This cheesecake tastes exquisite and I can't wait to share the recipe with you soon!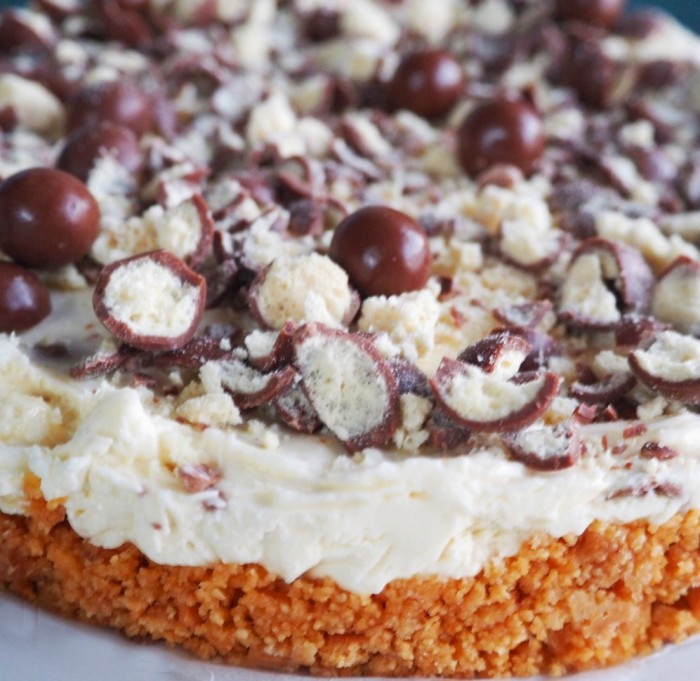 Training never stops, even when you're on holi-yays. Every morning we get up for a barefoot beach run – my favourite way to start the day!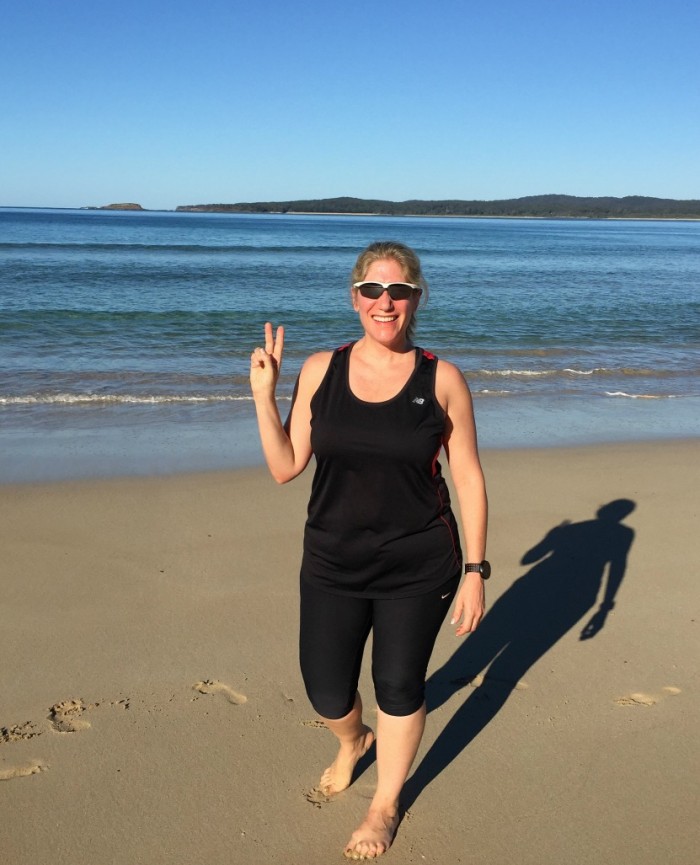 We have so much fun exploring nearby beaches. Depot Beach is as beautiful as it is deserted… apart from a few kangaroos out for lunch. Here's to bubbles, not troubles!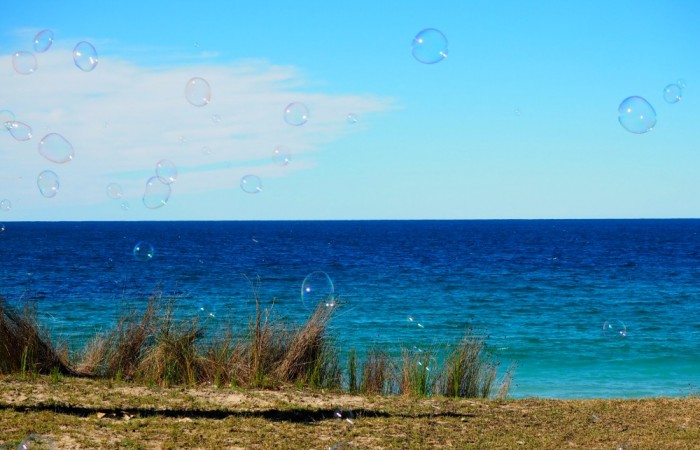 Another day, another beach. This time we venture a little further afield to Surf Beach where we meet Bear. He's a real water baby and this is his favourite spot for a swim. He's quite famous in these parts because he's always running away from home in his bids to get to the beach. This day is no exception, he is all on his lonesome and he's having a ball. Let's just say, he's quite famous at the local pound!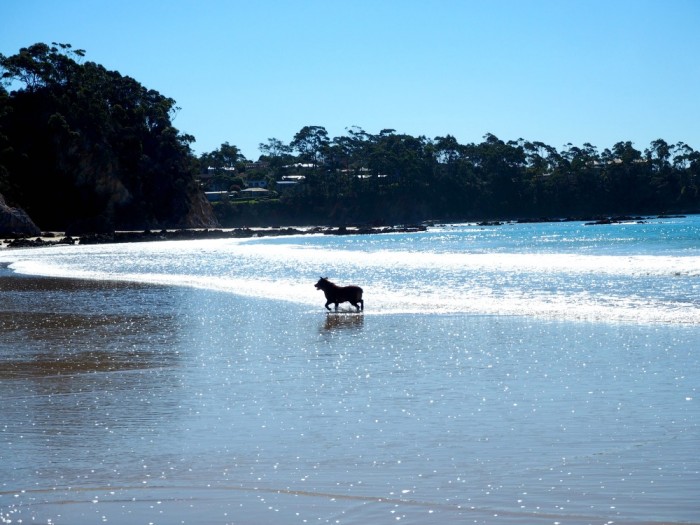 Of course, a beach holiday isn't a beach holiday if there isn't some writing in the sand. It's good for my motor skills… Well, that's my excuse and I'm sticking to it!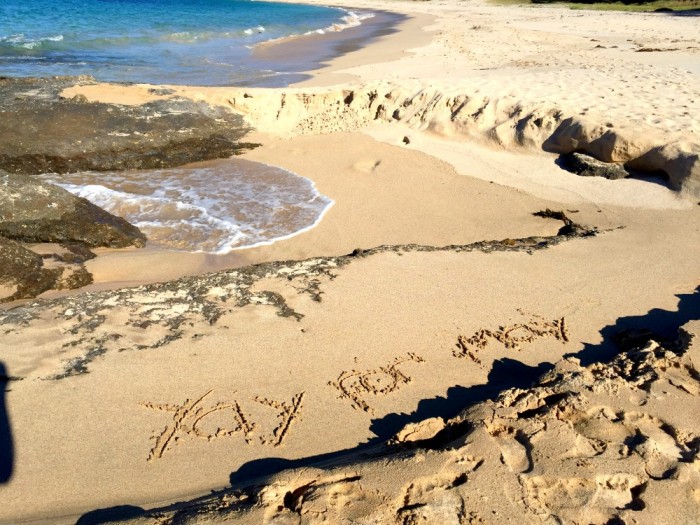 Five days of good food, good weather, good fun, good friends and of course, good wine. But all good things come to an end, even holidays. But it would be nice if they could last forever. I'll drink to that!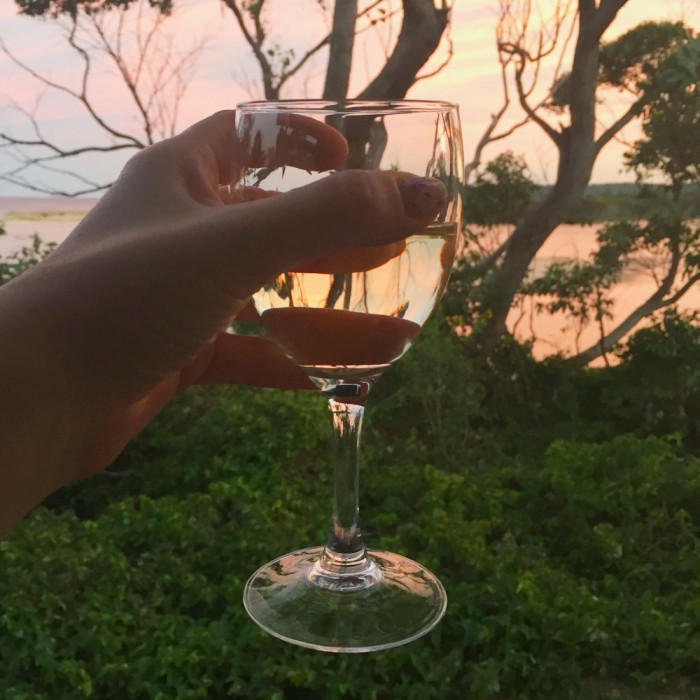 Now remember friends, the fun of the photography circle doesn't stop here. Do pop on over and  say g'day to Veronica.  Be sure to check out her fab photos, and then follow the circle to meet all the other fantastic photographers and see what they've been snapping. Enjoy the photo fest!
Have you got a secret holiday spot? Have you ever got up close and personal with a kangaroo? How do you like to spend your days on holiday?
Linking up with Essentially Jess for IBOT