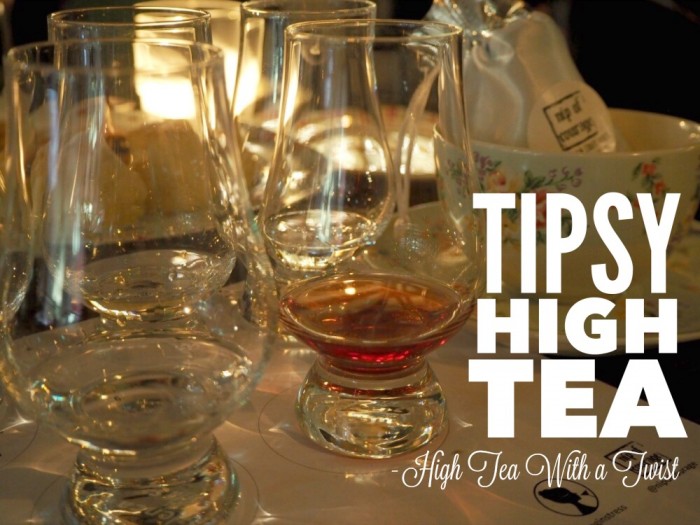 I'm a big fan of high tea or high coffee, come to that, and let's not forget that one time I learned life lessons from a cucumber sandwich.
I'm a teatime paradox; although I'm a sucker for tradition, I do love it when the hight tea rules are bent, and dare I say it, broken even. So, when I was invited to a Tipsy High Tea at one Sydney's coolest small bars, The Barber Shop, I was there quicker than you could put the kettle on.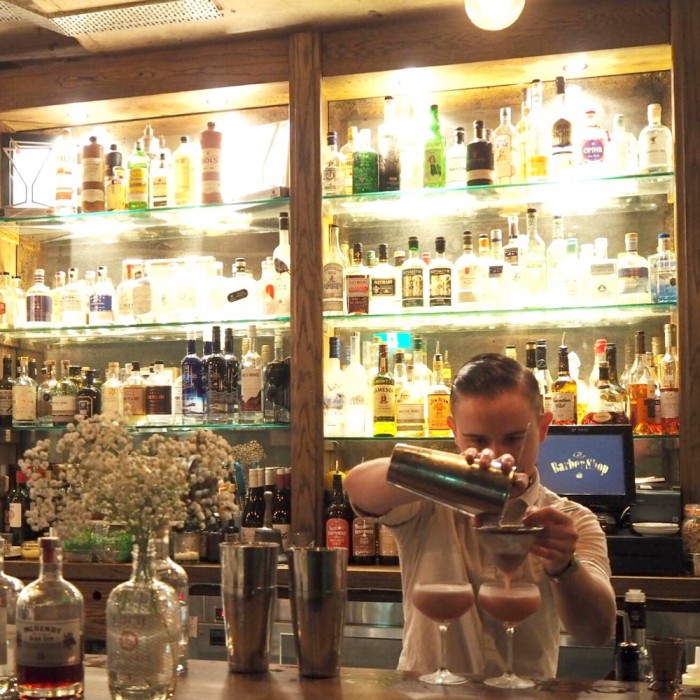 The Tipsy High Tea is as it's name suggests, all about the tipples, and not about the tea. Sponsored by Nip of Courage who are in the business of  'captivating the hearts and minds of discerning drinkers' and hosted by Elly Michelle Baxter 'The Ginstress' herself, this is a teatime adventure that takes you on a journey through the history of Gin both in Australia and abroad. This is about a delicious a history lesson as you're ever going to get.
Each of the delicious Tipsy High Tea inspired Gin Cocktails are designed  and selected by The Barber Shop Manager David Nguyen-Luu himself, who I proclaim to be the King of the Cocktails. Gin is the Barber Shop's speciality and this welcome cocktail is a delightful mix of Young Henry's Gin, apricot brandy, lemon, hibiscus and orange tea and it tastes as pretty as it looks!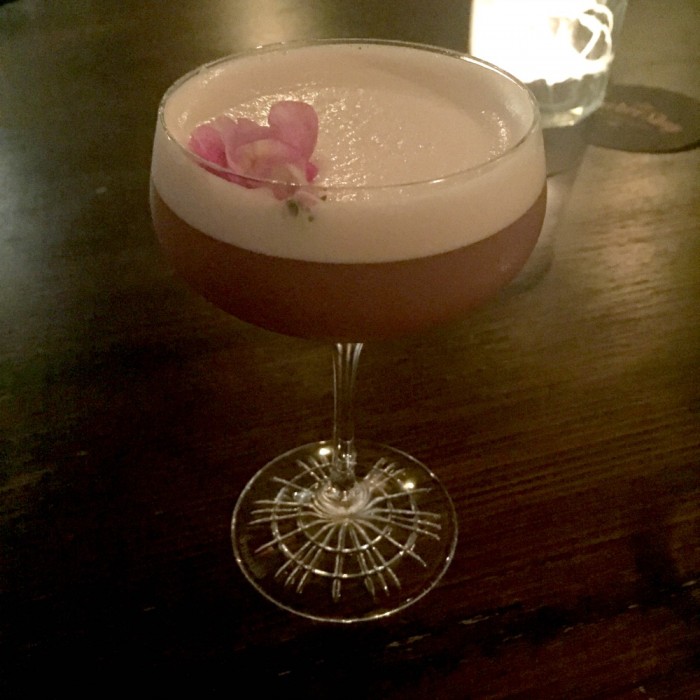 There are 65 craft distilleries in Australia (here are 21 to watch out for) and many of them rely on small bars like the Barber Shop for much of their business. Small bars are different from big pubs not just in the spirits they sell, but in the knowledge of their staff, the above and beyond service they provide and the knowledge of the brands they serve. The bar staff do much more than mix drinks, they share stories.
Now I'm going to have to be up front here and admit  that I like my spirits to be team players. I enjoy them best when they work with a mixer,  or are served alongside other spirits and mixers in a cocktail. My gin drink of choice is a philharmonic (gin and tonic) and I'm  not sure  how I feel about my nip of gin served all on it's lonesome especially when faced with a flight of 7 gins all in a row.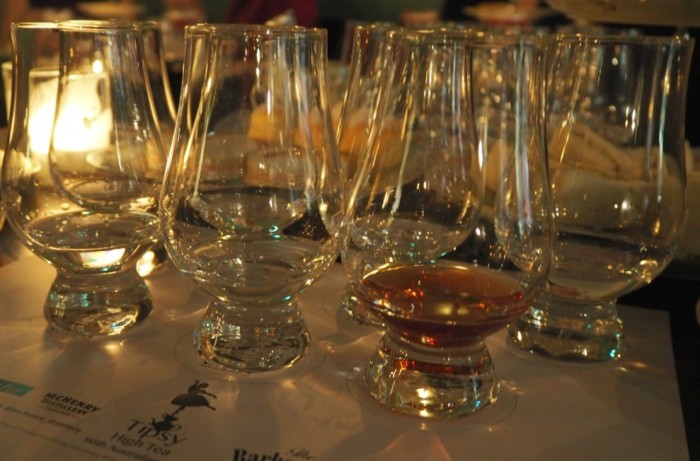 Well, what do you know? Needle and Pin goes great as a solo spirit and in turns out that gin tasting is very much like wine tasting, in so far as the gin has to be swirled and sniffed, so as to savour the flavour of all those amazing Australian botanicals. We're not talking run of the mill gin here, we're talking artisan distilled gin made right here on Australian soil.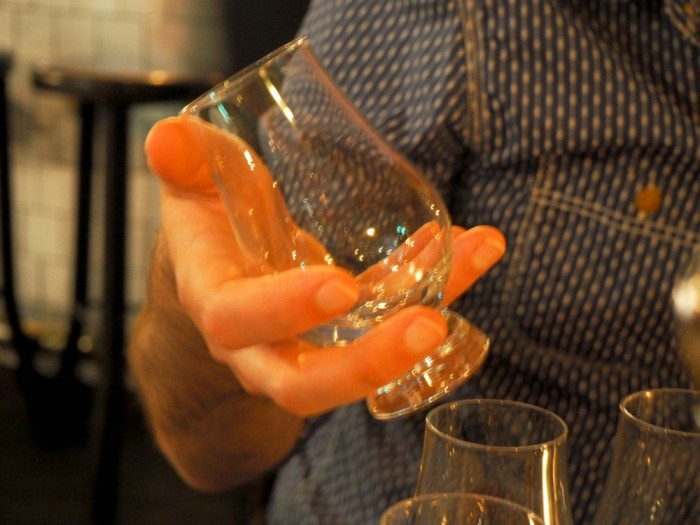 We had the pleasure of meeting one of these Australian distillers in real life, Craig Johnson from Loch Distillery  whose stories were both entertaining and enlightening. Each batch of Loch gin "has it's own entity" and now, as in the olden days, the botanicals are ground by hand.
The gingredients (ha, see what I did there!) are like a who's who of Australian botanicals and include the usual suspect, here's looking at you Juniper Berry (even though you're more really like a pine cone,) as well as coriander, cassia, cinnamon, mace, nutmeg, cardamon, sweet orange peel and licorice. Among others.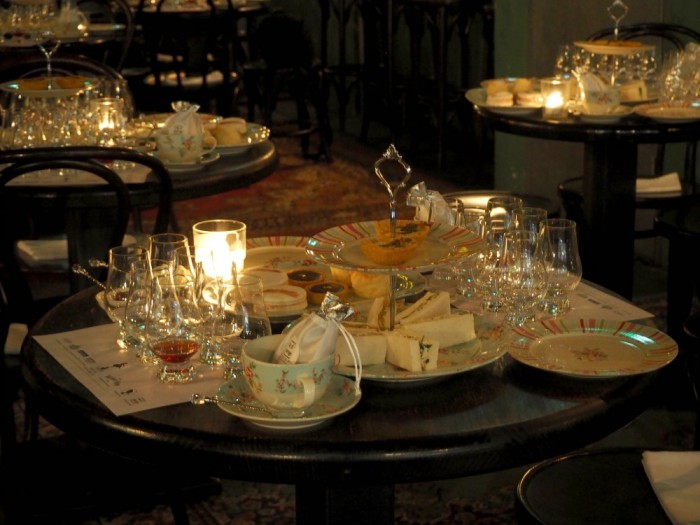 Of course,  the Vera Lynn  flight (made up of seven gins, including a gin liqueur and a sloe gin) is matched with a selection of High Tea treats including ribbon sandwiches, sweet and savoury tarts and macarons.  Oh, and some cocktails… Not so much a cup of tea as a cup of cocktail chock full of Loch gin, mint, green tea and pineapple. Just like a cup of cha, only more refreshing! Ellie keeps us informed and entertained sharing her love and wide knowledge of all things gin  between each glass and the teatime treats keeps our bellies lined.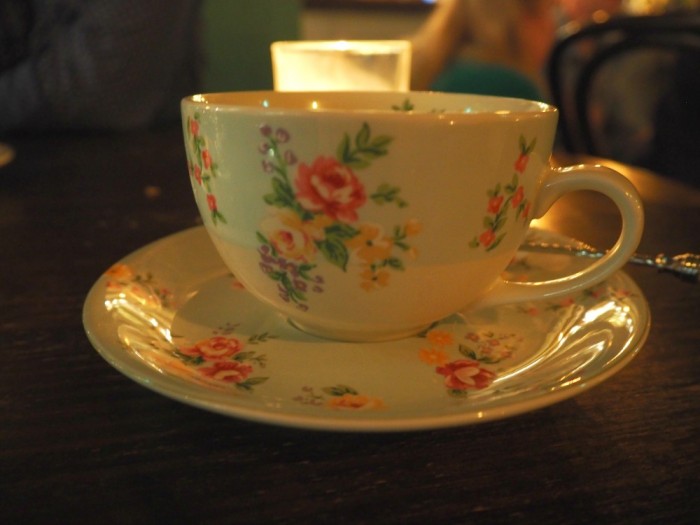 I decide that cocktails taste even better when served from a teapot but this French 75 is our favourite, a decadent mix of extra strength gin and champagne. Here's to bubbles not troubles!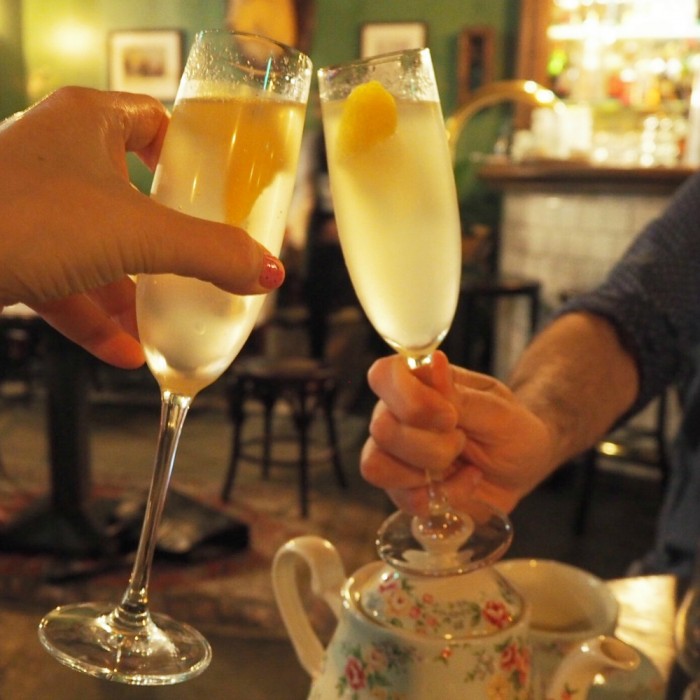 The Tipsy High Tea is  quite unlike any high tea I have enjoyed before but enjoy it I do… Immensely. It's a very gin-joyable afternoon.
What's your favourite tipple? Are you a high tea lover too? Where do you start with the tea time treats, sweet or savoury? Are you a fan of rhyming slang?
We enjoyed our Tipsy High Tea as guests of Nip of Courage but all opinions are my own. If only that tea set was my own too!
Linking up with Essentially Jess for IBOT