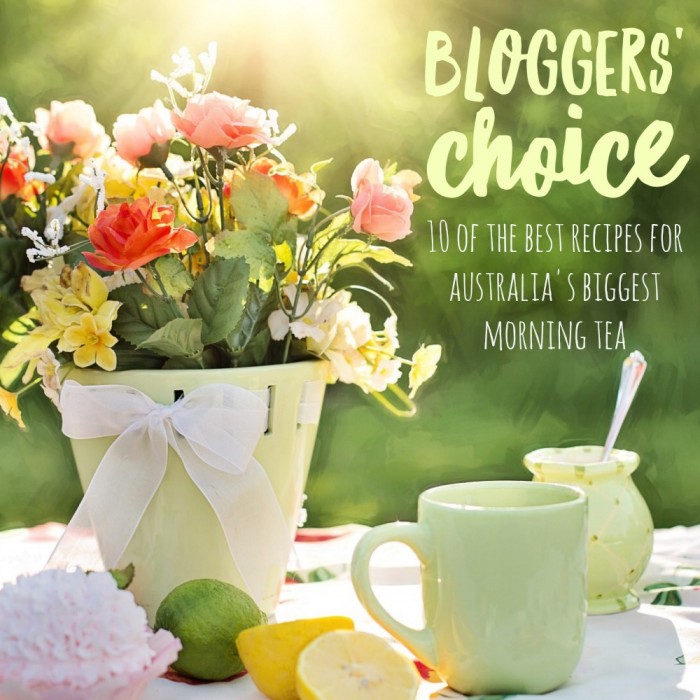 I always get extremely excited about Australia's Biggest Morning Tea because cake and causes are two of my favourite things. There are heaps of tips, tricks and resources online at Australia's Biggest Morning Tea  but if you're wondering what to make, wonder no more!  I've asked some of my favourite foodies what they would bring to the tea table and why. So without further ado, let's get this tea party started, shall we?!
1. Bron – Maxabella Loves
"My ideal morning tea bake is definitely my date loaf. It's just the scrummiest loaf going and I am always asked for the recipe when I make it. Some cakes just go so beautifully with a cup of tea!"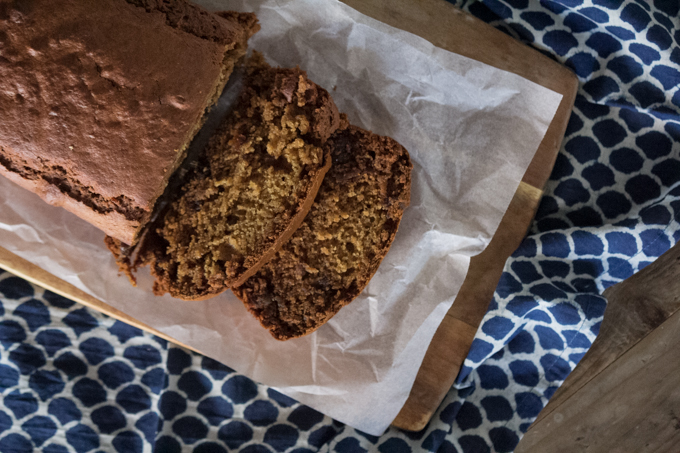 2. Chantelle – Fat Mum Slim
"Life is better with chocolate cake and friends, so I'd bring along this Epic Chocolate Fudge Cake to The Biggest Morning Tea. It's truly epic, so beautiful and chocolate-y as good chocolate cake should be."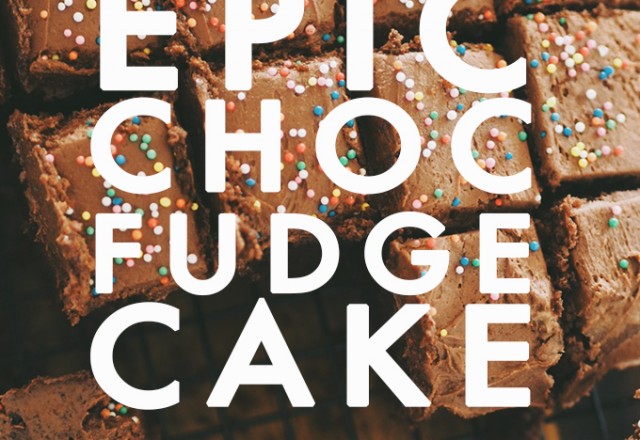 3. Kim – Land of Zonkt
"If I was attending this years Biggest Morning Tea I'd SOOOO take my Crustless New York Cheesecake. Because one, it's cheesecake and that's like my favourite thing. But two, its the most delicious, lightest, fluffiest and silkiest cheesecake you ever did taste. It will partner perfectly with an array of fruits or compotes. Although it doesn't need it as it is seriously moreish even on it own. It's a must bring to the Biggest Morning Tea in my opinion."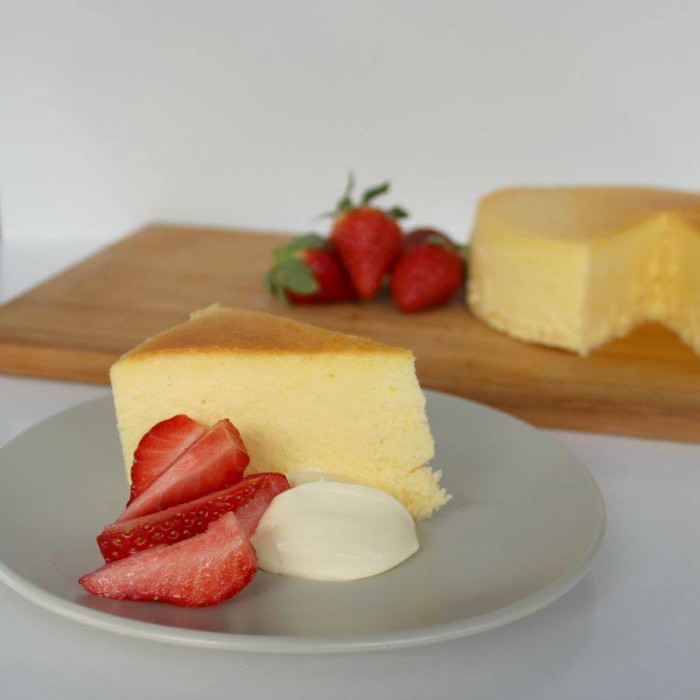 4. Lisa – Chocolate Meets Strawberry
"I would most definitely be bringing a batch of my Vegan Choc Chip Oatmeal Raisin Cookies. They're super buttery thanks to the addition of maple syrup, and boast a delicious crinkly exterior as well as that all-important moist interior. Cinnamon, raisins and choc chips make the most heavenly flavour combination, too!"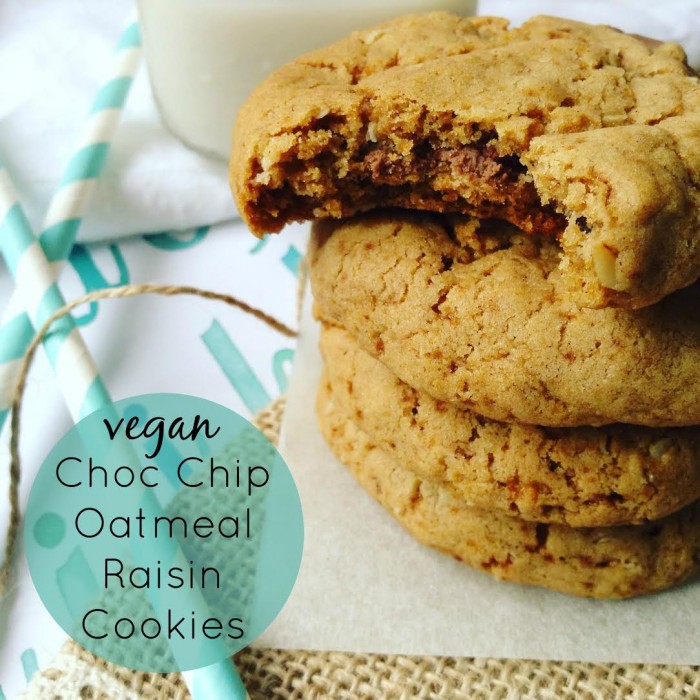 5. Lorraine – Not Quite Nigella
"I chose Penelope because it is my favourite childhood flavour combination of raspberry and passionfruit with sweet vanilla, all wrapped up in the softest butter cake!"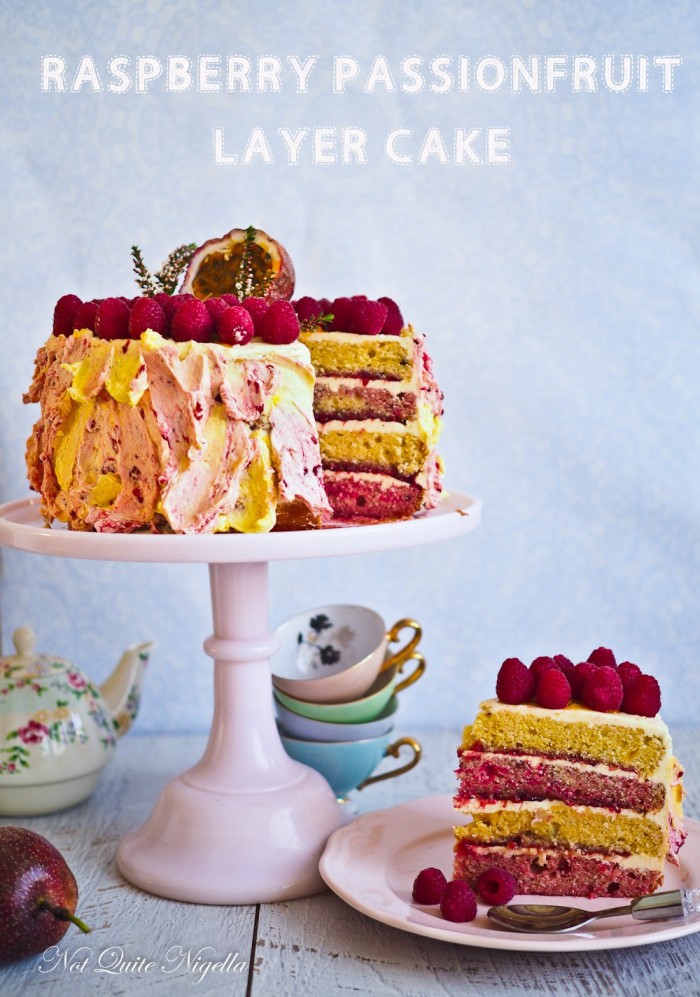 6. Lucy – Bake Play Smile
"I'd bring my Creamy Lemon Crumble Bars. They're ridiculously yum and always a hit. Plus they're yellow… which totally fits in at a Biggest Morning Tea!!!"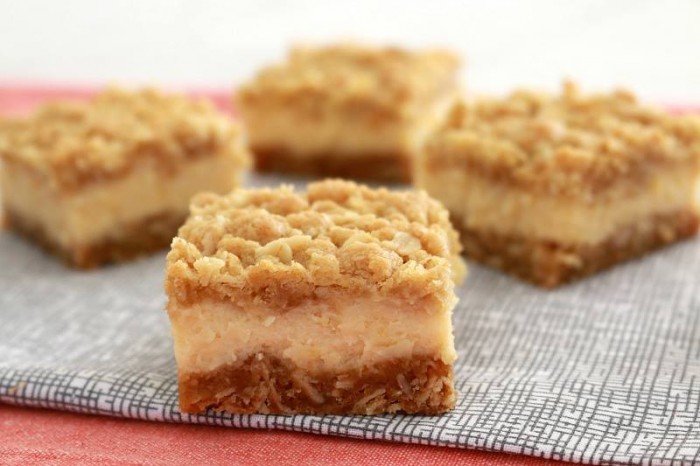 7. Shari – Good Food Week
"I would bring my Blood Orange Cake with Yoghurt Icing. I like to think that using whole oranges, almond meal and greek yoghurt make this cake 'healthy', so enjoy two slices!"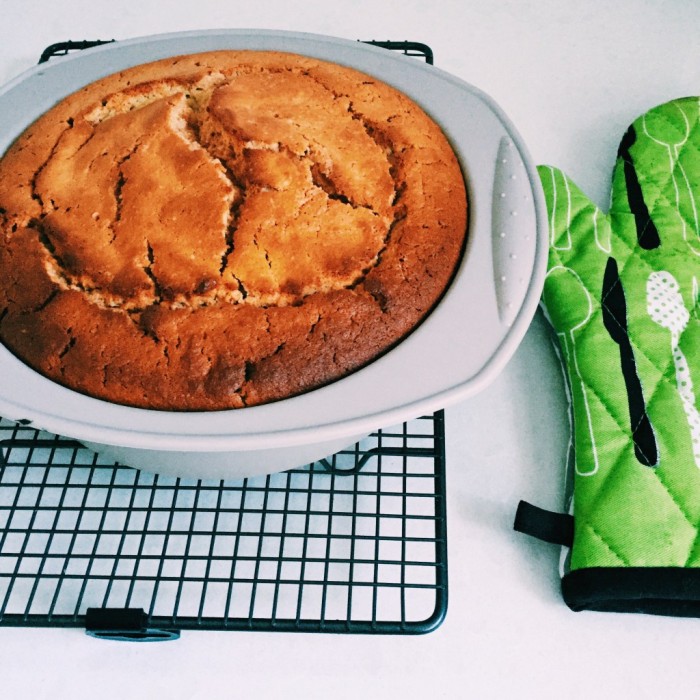 8. Stacey – Veggie Mama
"If I was to attend Australia's Biggest Morning Tea, I would totally bring my childhood favourite – the Cherry Ripe Slice. There's no counting how many times I ate this as a kid, at barbecues, parties and picnics. It's not something I see much of any more so I'm gonna bring it on back."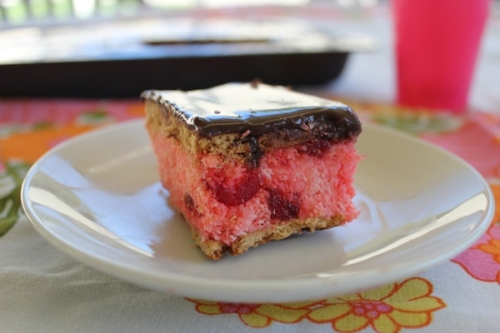 9. Swah – Love Swah
"I love baking mini bundt cakes for occasions like this. The cakes are flavoured and coloured with fresh strawberries and are topped off with a drizzle of cream cheese icing and an edible flower. These beautiful little desserts are the perfect thing to bring to morning tea!"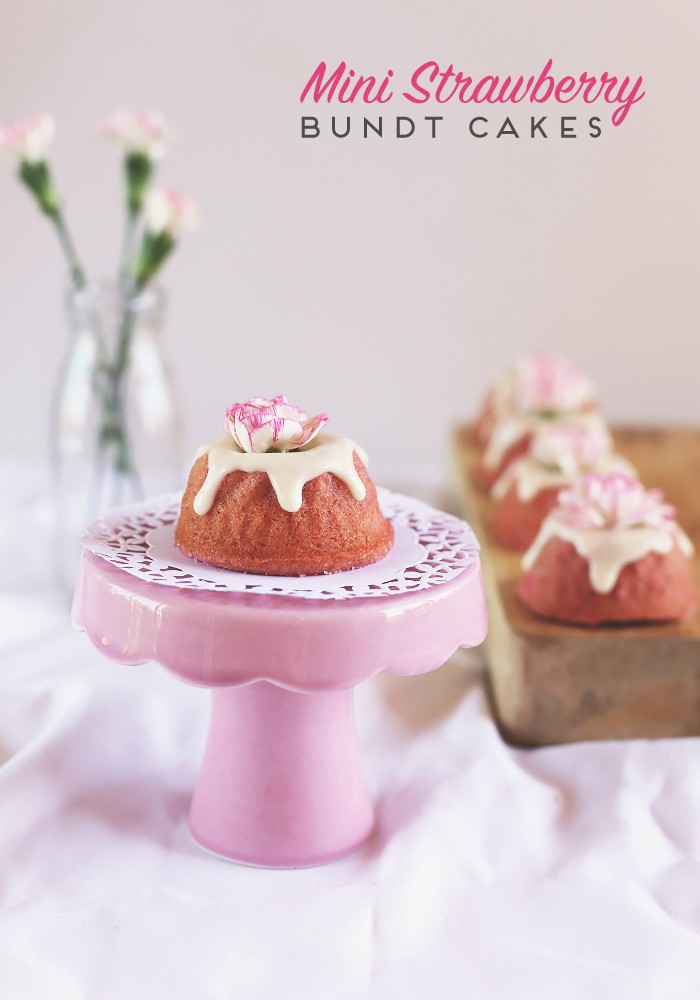 10. Vicki – Boiled Eggs and Soldiers
"We've all been touched by cancer in some form or other so I love that the Biggest Morning Tea is a way of bringing people together to acknowledge that and who doesn't love some yumminess with a cup of tea and a chat? I'd bring along my Rhubarb Banana Muffins to the biggest morning tea because they are "the best"! Rhubarb is currently in season and I'm forever looking for ways to use up bananas so by combining the two you get a delicious taste sensation that is also easy to eat while drinking tea and chatting!"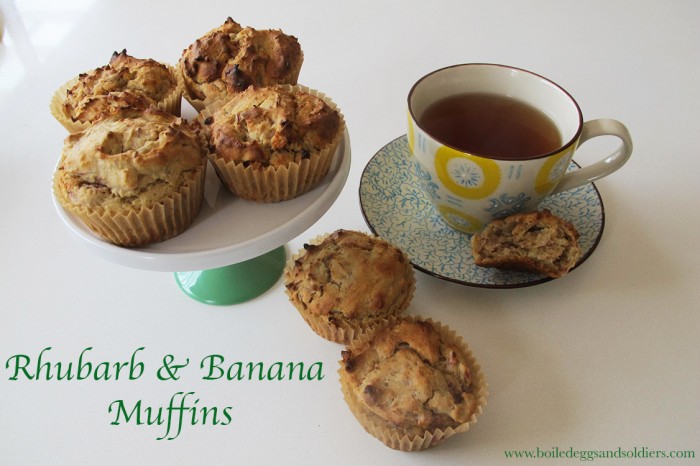 It's true what they say, we can always get by with a little help from our friends. Of course, I wouldn't be able to rock up for morning tea empty handed, so I'd bring some of my Pumpkin Passion Cupcakes because they're tried, tested, totally delicious and pumpkin is so in right now.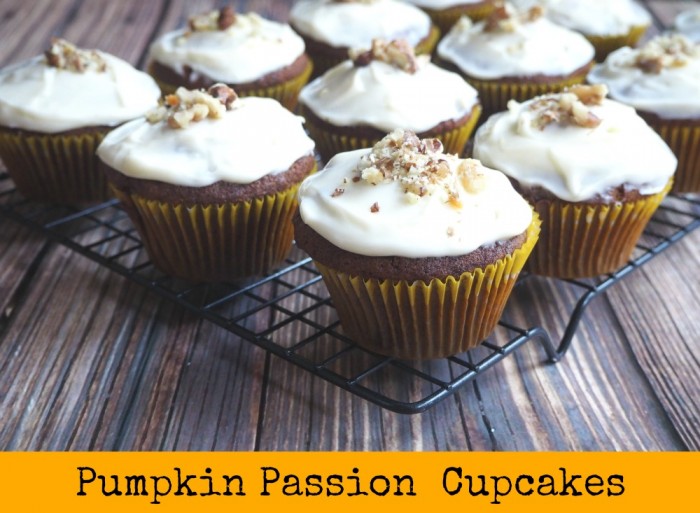 Don't forget, Jura kindly gave me a Biggest Morning Tea hamper to get my Biggest Morning Tea off to the most delicious start, and I've got one to give away to you too. All you have to do is leave me a comment telling me what you'd bring to the table at this year's Biggest Morning Tea. (You can read all the Terms and Conditions here.)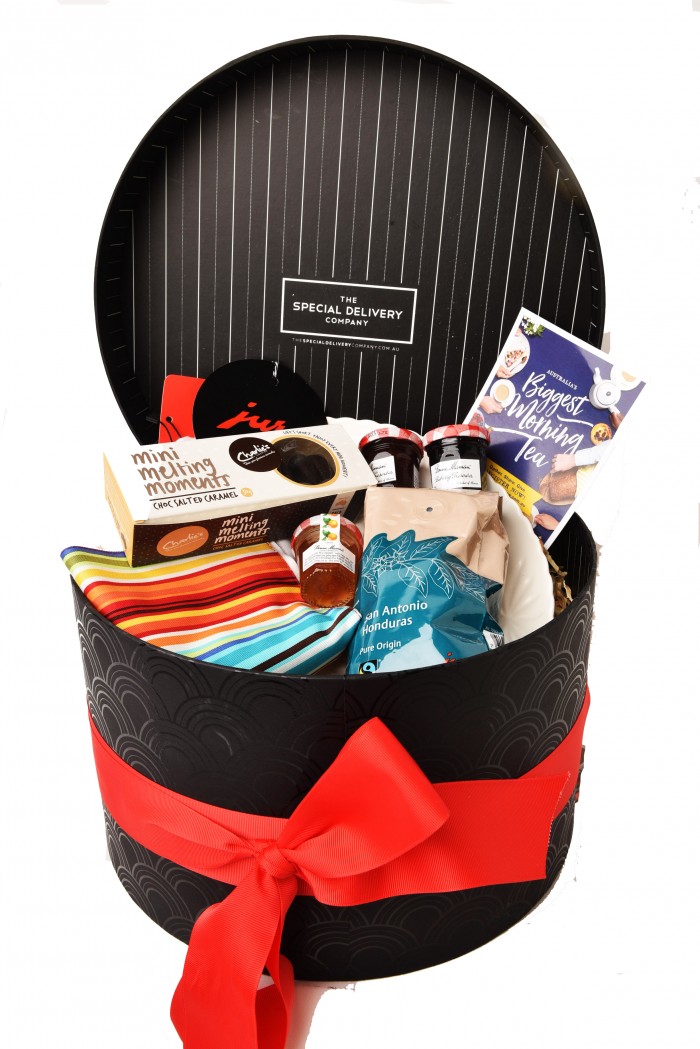 Are you joining or hosting a Biggest Morning Tea this year? So what would you bring to the table if we were having Australia's Biggest Morning Tea? And tell me, when it comes to teatime treats, do you prefer sweet or savoury?