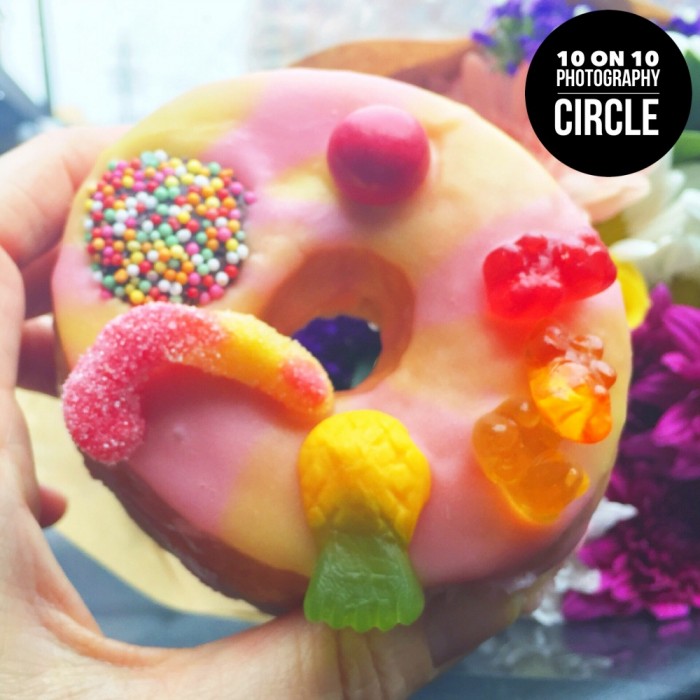 Can you believe it's the 10th of the month already? That means it's time for me jump in and join the  Clever Cookie 10 on 10 Photography Circle.
As usual, I'm stretching the rules and sharing photos from the month thus far, AKA "The Birthday Festival."July is my far and away favourite month. It's like one big long birthday bonanza and now that I'm a real Australian and the seasons are all topsy turvy, it's also Christmas in July. Last week was David's birthday, yesterday was my birthday and tomorrow is my mum's birthday. (Mum, I know you're reading this, so Happy Birthday Eve!)
Don't forget, when you've finished checking out my pics, be sure to bob on over and say g'day to my mate Steph because that's all the fun of the photography circle!
It was with great excitement from me and much eye rolling from David that we put the Christmas tree up just in time for July. In my defence, at least I resisted playing the Christmas album. Whatevs, there's something so right about a Christmas tree twinkling on cold winter nights. I love it.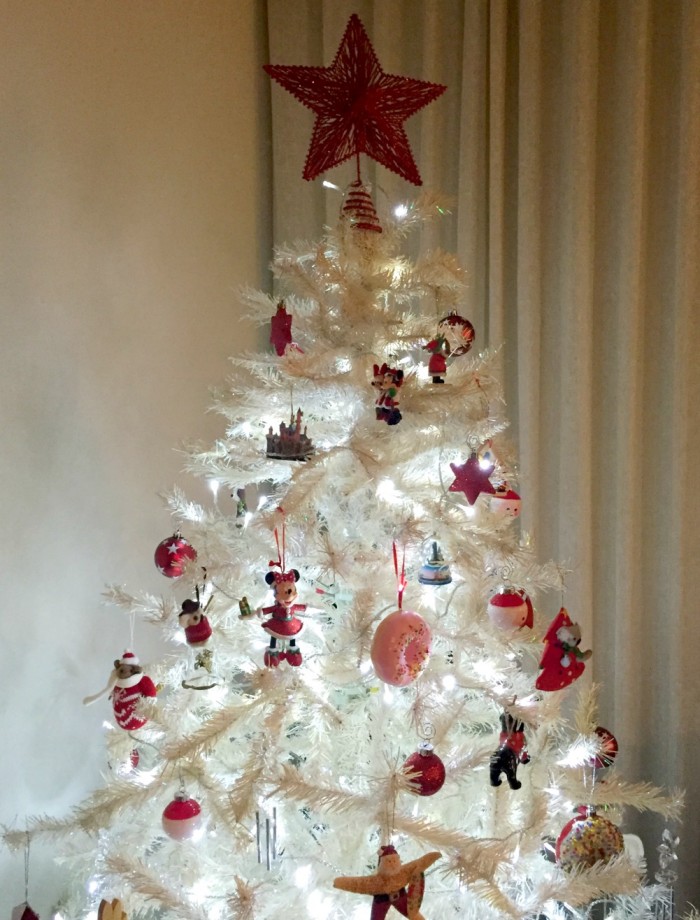 David's birthday came first and we celebrated with a super fancy dinner at Bennelong restaurant in the Opera House. The food was sublime, the service was first rate and the view of the harbour at night was just dreamy. Incidentally, my Lamington dessert was the star of the show on Masterchef a few days later, did you see it?  David got his first cake of the birthday festival…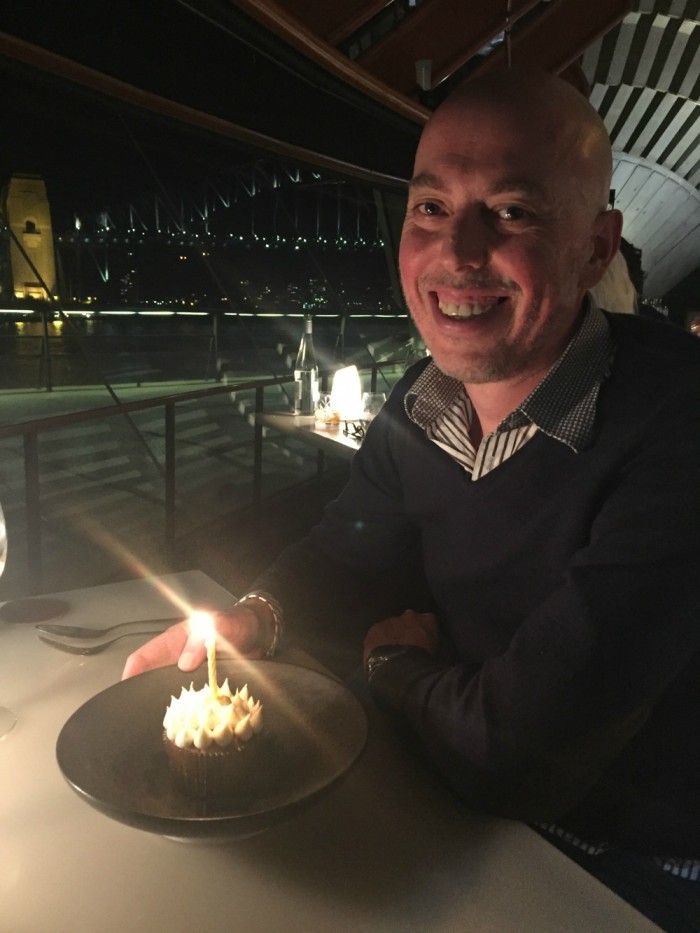 Which I followed through with on his birthday proper. I tried to recreate our favourite Doughnut Time doughnut, the Slim Shady and I almost pulled it off. I've just got a few tweaks before I bring the how-to to the blog, because doughnut cakes are birthday cakes of the yummiest kind!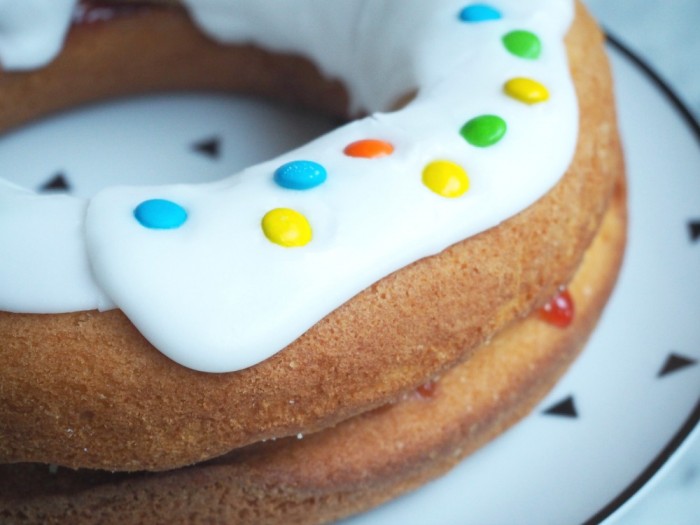 Training for Sydney to Disney stops for no one or no things, not even birthday things, so after we had birthday cake for breakfast, we went for a run because that's just how we roll.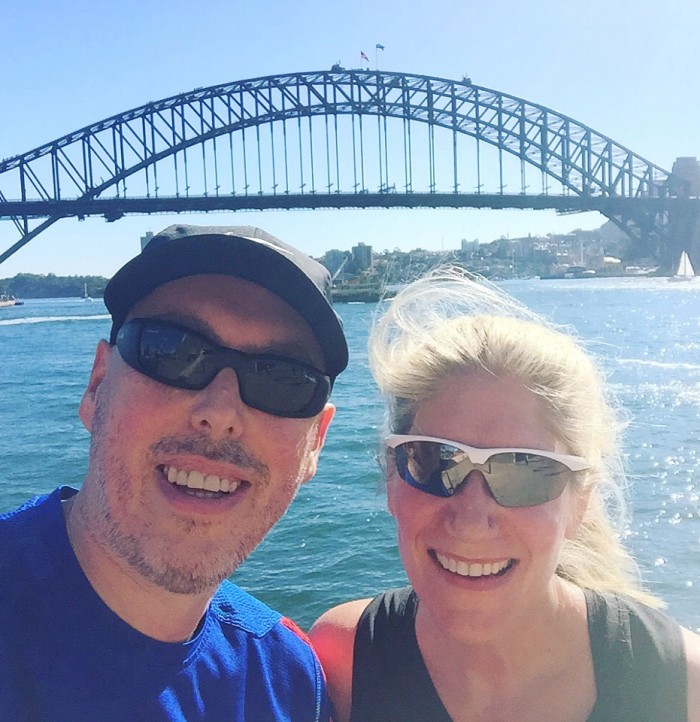 First we run, then we burger. I wonder why this place is called Guilty, because after demolishing a burger each we felt anything but. Have you ever had Burger High? That's a thing!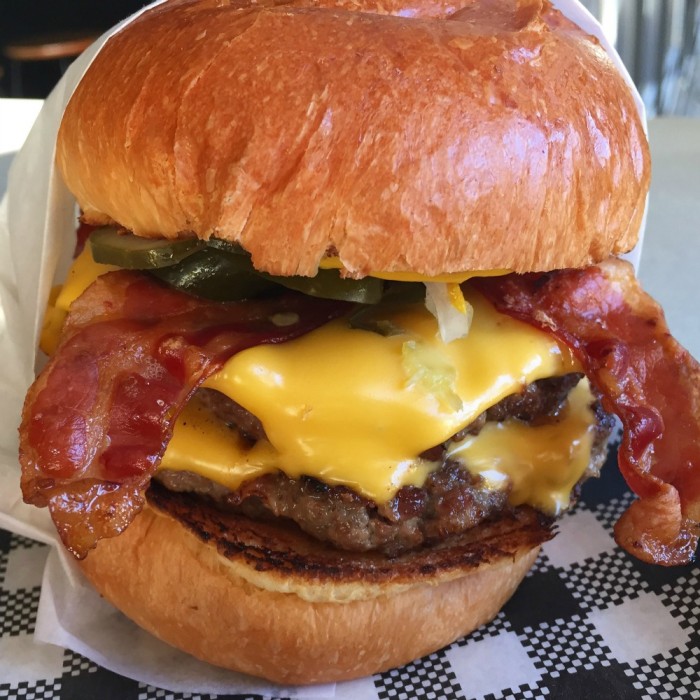 Burger-ing (that's a thing too,) is thirsty work so we took some liquid refreshment at one of our all-time favourite Sydney small bars, Shady Pines Saloon, it has everything from moose heads to old country tunes.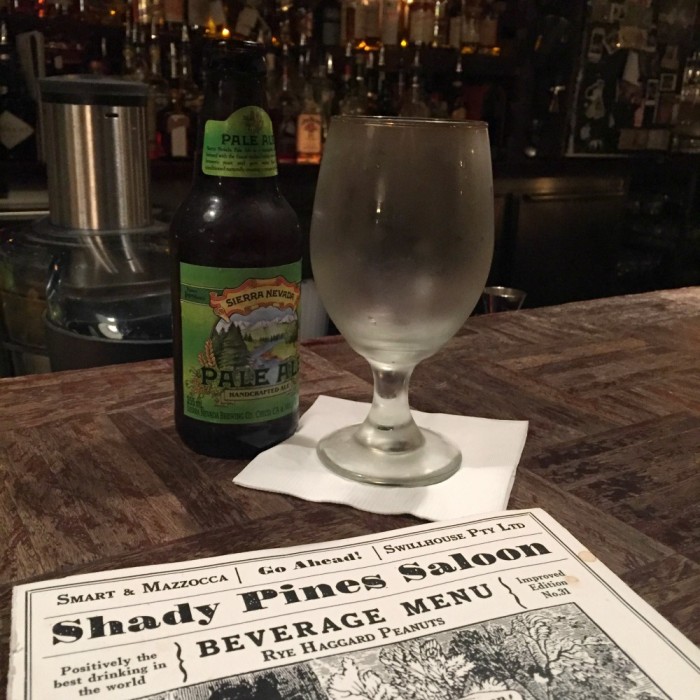 Meanwhile on the blog, I kicked off my almost birthday giveaway. I am so in love with my Your Script Uberkate necklace and I am so excited that I get to share the love and share the jewels with a Your Script necklace to giveaway. Have you entered yet?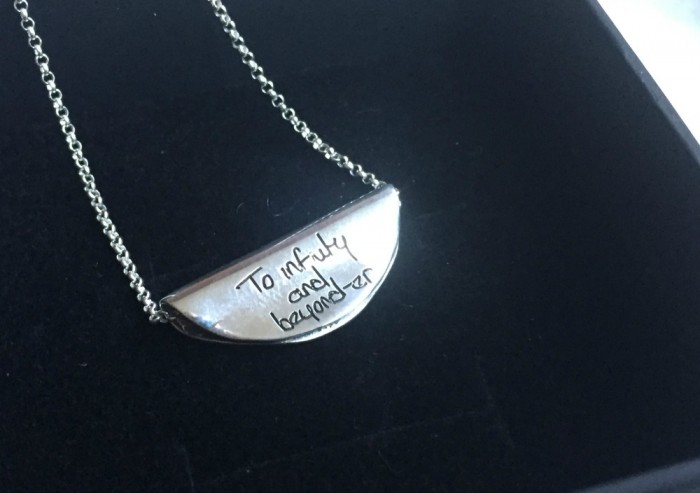 I spent my birthday eve doing what I love most, sharing with others. It was my monthly gig at the Asylum Seeker's Resource Centre and Lisa and I cooked up a storm. I made my all time favourite pumpkin curry and  took a veritable dessert buffet. Because there's always room for cake right? I've been fine tuning the recipe Dharish gave me for dhal and I think it's at the perfect enough to publish stage. Squee! These mini mandarin bundts went down a treat too. I can't wait to share the recipes with you soon. Stay tuned!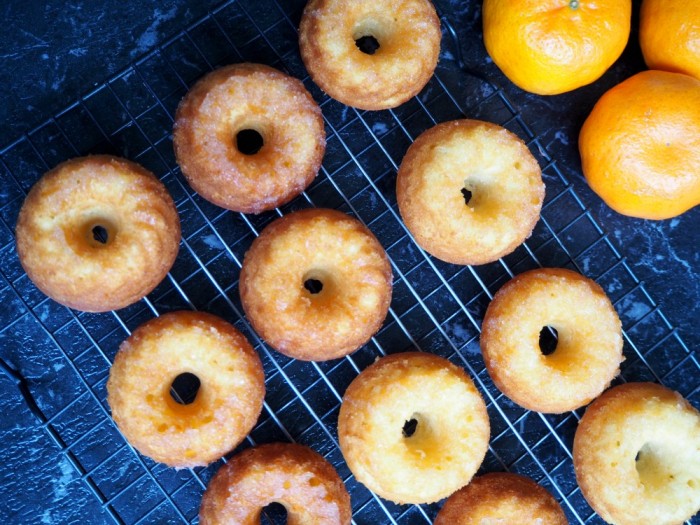 Volunteering is hungry work. We usually cake and coffee after being lunch ladies but neither the weather nor the parking meters were in our favour. So we hopped in the car and headed for Doughnut Time because everyone knows calories don't count when it's your birthday. The parking meter gods were not looking favourably upon us because the meter would not take our coins, so we had to make important snap doughnut decisions on the fly and then hurry back and eat the doughnuts from the comfort of the car. Man, those doughnuts totally hit the spot! In case you're wondering, Lisa went for the O.G (Original Glazed) and I opted for Pass the Parcel (pink lemonade glaze topped with Pick n Mix favourites) because it was almost my birthday after all!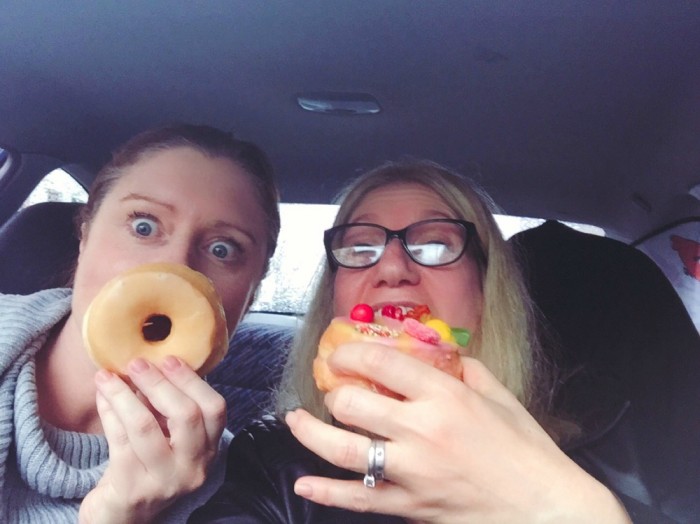 By day I was eating doughnuts in the rain, and by night I was singing in the rain.  Not literally. But I was lucky enough to score some tickets to see the splash hit musical which has just come to town and as you can see, I totally got into it. Clearly I need to rectify the yellow mac situation stat, because my lack of matchy matchy in this pic is making me feel a bit twitchy!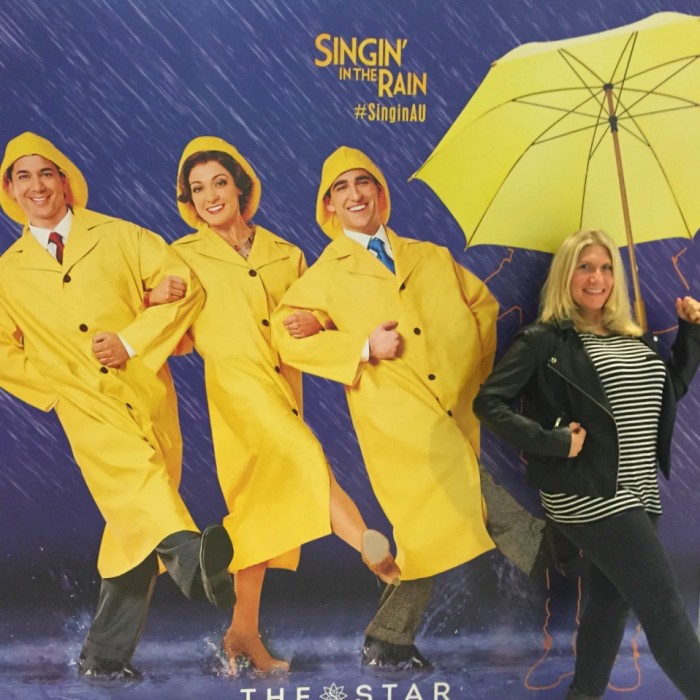 Now remember friends, the fun of the photography circle doesn't stop here. Do pop on over and  say hello to Steph.  Be sure to check out her fab photos, and then follow the circle to meet all the other fantastic photographers and see what they've been snapping. Enjoy all the photo fun!
Do you celebrate Christmas in July, or is it just a Sam thing? How do you like to celebrate your birthday? With cake? What would be on your dream doughnut? Tell me all the things!