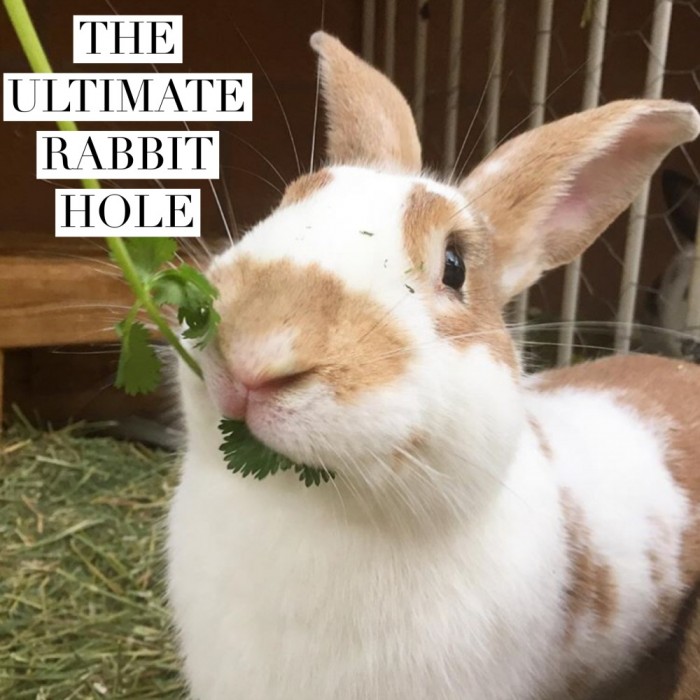 Well hello there! How was your week? Mine was action packed and full of all good things. Our big trip seems like a lifetime away, though. I feel like I need another holiday!
Anyhoo, there's much to celebrate today. First up, our trusty bunny hole co-pilot Paula got engaged and then Shari went and had her beautiful baby. It's time to happy dance!
But that's not all! Today is National Mushroom Day! When David and I first met, he hated mushrooms with a passion but he never told me, so naturally the first meal I cooked him was full of mushrooms because they're so delicious, right?! Bless his heart, he ate up every last one and didn't 'fess up about his lack of love for my favoured fungi until weeks later. Thankfully since then, he's done a U turn on mushrooms so this weekend, we can both enjoy some Balsamic Garlic Grilled Mushrooms, these  Crispy Baked Parmesan Breaded Mushrooms  or maybe these Mushroom, Zucchini and Black Bean Quesadillas. As if all that wasn't enough, these Portabella Veggie Burgers have my name all over them because let's face it there is no such thing as too many mushrooms!
Incidentally it's also National Chicken Cacciatore Day, so if you're looking for a recipe, here's mine which FYI is also mushroom packed! How's that for a shameless act of self promotion?!
Now I'm no fashion blogger, but even I have noticed the current trend for OTS (AKA off the shoulder) garments this season. I have no idea how to pull off the off the shoulder look (especially with enormoboobs) but luckily I know a few people who do. Here's the complete guide to wearing off the shoulder tops and dresses  and how to wear off the shoulder if you need some help in the OTS department too.
I like to think David and I were pioneers of internet dating. I caught up with a single girlfriend this week and gee, dating has got so high tech! Some things haven't changed though, like these things you shouldn't say to your single friends. 
Did you see the Amanda's recipe for the Flourless Jaffa Cake? Not only is she a cooker and a looker, she's now a booker, having written one of her own. She's also oh, so wise because she knows these things for sure. Wise words indeed!
October 10th is an auspicious day on the calendar because not only is it my cancerversary, it's also World Mental Health Day. It's so important to understand that mental health statistics are not just  facts and figures, they're about real people. Here's what it's like living on the frontline with anxiety behind the statistics and facts  and also some brilliant tips on you can be the light in someone's life.
And what about being the light in your own life too? You matter. Here are 50 lifestyle changes for happy and healthy living. 
You might not know this but I have a bit of a thing about firemen. It's been a few years inbetween firefighter calendars, but I think the firefighter calendar might be making a comeback at our house because firefighters and rescue puppies! This is one calendar that will totally set your world alight!
What's on your weekend agenda? We're going  to Bunnings and IKEA. I don't even know who we are anymore! I'm also looking forward to catching up on some Netflix. What should I watch first?
Are you on Team Mushroom too? Have you got anything off the shoulder in your wardrobe? What do you know for sure? Have you got anything to add to the list for happy and healthy living? What would you pick, firefighters, puppies or both?
Every Saturday morning, we will open up the rabbit hole link up for bloggers to add their link list posts or even just their favourite post (if you are not of the link list kind) for the week. Please link only one post. This makes it fair for everyone and allows more posts to be read. Talking of reading, do try and pop along to say howdee to some of  the other lovely linkers. Link up here, over at Calm to Conniption or The Geeky Shopaholic. It doesn't matter where you add your link because it will appear on all three blogs, as if by magic!  The link up will stay open until midnight the following Monday.
Loading InLinkz ...