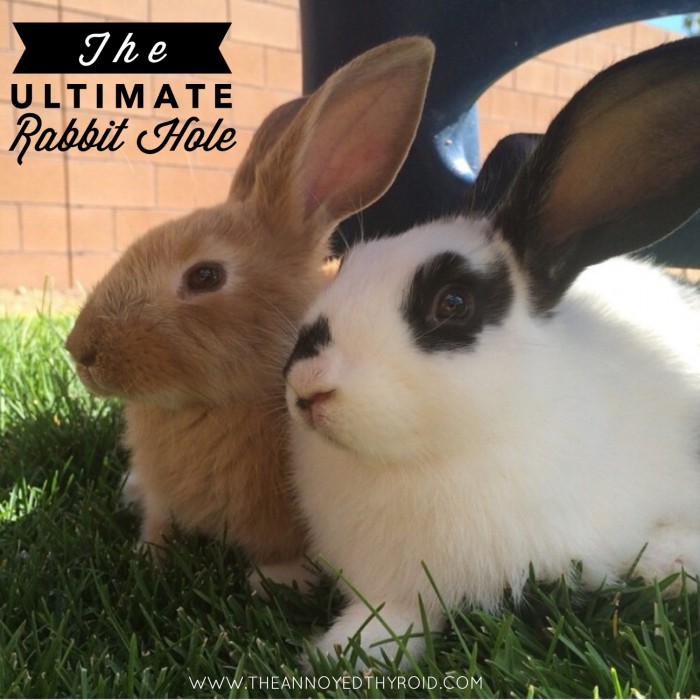 I'm really feeling the love this weekend. Yesterday we celebrated our 10th wedding anniversary (double digits!) Monday is Galentine's Day and Tuesday is Valentine's Day. Are you feeling the love? Because I certainly am!
If we could have got married on Valentine's Day, we would have but Valentine's wasn't on a Saturday in 2007, so we did the next best thing and got married on the Saturday nearest to it. We took a trip down Memory Lane (via the aisle) in this month's 10 on 10 photography project, if you want a sticky beak.
I've said it before and I'll say it again, I love love! Anyhoo, without further ado, I do declare this rabbit hole, "the Lovefest Edition." Let's hop to it, shall we?!
If you want to get the girls together this Galentine's Day, here's everything you need to Throw a Chic Galentine's Day Party. Stay hydrated with some Pink Strawberry Sangria and set your printer to work with these 13 Gorgeous Galentine's Prinatables. For more Galentine's inspo, check out these 10 Ways to Celebrate Your Galentine's Day.
If you want to get your bake on this Valentine's check out these  Valentine's Bears Holding Hearts (so much cute,) these Mini Heart Shaped Pizzas and these Heart Shaped Churros.
We're big card givers in this house whatever the occasion and Valentine's Day is no exception. Now I'm all aboard the minimising train, I did suggest to David that maybe we should give cards a miss this year but then I saw these 18 funny Valentine's cards and I had a change of heart. These are just too good to resist! If you'd prefer to make/print your own cards, these Star War's Valentine's Cards are just the ticket. May the force be with you this Valentine's Day!
If you're looking for a great gift idea for your beloved, check out this DIY Alphabet Dating Book or this Date Night in a Jar – a year full of date ideas. Both are cheap to make, easy to put together and most importantly made with love! They would make an ace birthday present too! If you want more DIY Valentine's gift ideas, this post has everything you need from from Dinosaurs to Conversation Cookies.
Of course, you don't have to wait for Valentine's Day to roll around to go out on a date. It's always a good day to go to the movies, amirite or amirite? If you want your movie date to be a love story not a horror movie, be sure to check out these movie date night ideas.
Donuts are the new flowers and chocolates, that's right peeps, you heard it here first! If you love love and you love donuts, you'll probably want to whip up a batch of these Strawberry and Cream Heart Shaped Donuts which you can gift to your beloved in these DIY Fun Pun Donut Boxes. Oh, and let's not forget the donut printable gift tags! 
And finally before I head off into the weekend proper, check out these 30 pictures of dogs beating you at Valentine's Day. If you miss the pole dancing Maltese Shih Tzu and the salsa dancing Chihuaha, you'll never forgive yourself! Just sayin'!
So tell me, what secret tricks and cunning plans do you have for the weekend? Valentine's Day or Galentine's Day? Both or neither?  Are you on #TeamDonut too? Whatever you're up to this weekend, I hope it makes your heart dance!
Every Saturday morning, we will open up the rabbit hole link up for bloggers to add their link list posts or even just their favourite post (if you are not of the link list kind) for the week. Please link only one post. This makes it fair for everyone and allows more posts to be read. Talking of reading, do try and pop along to say howdee to some of  the other lovely linkers and my awesome co-hosts. This week, you can link up here or bob on over and say hello to Paula at  The Geeky Shopaholic, Jess at Confident Life and Shari at Good Food Week. It doesn't matter where you add your link because it will appear on all four blogs, as if by magic!  The link up will stay open until midnight the following Monday.
Loading InLinkz ...