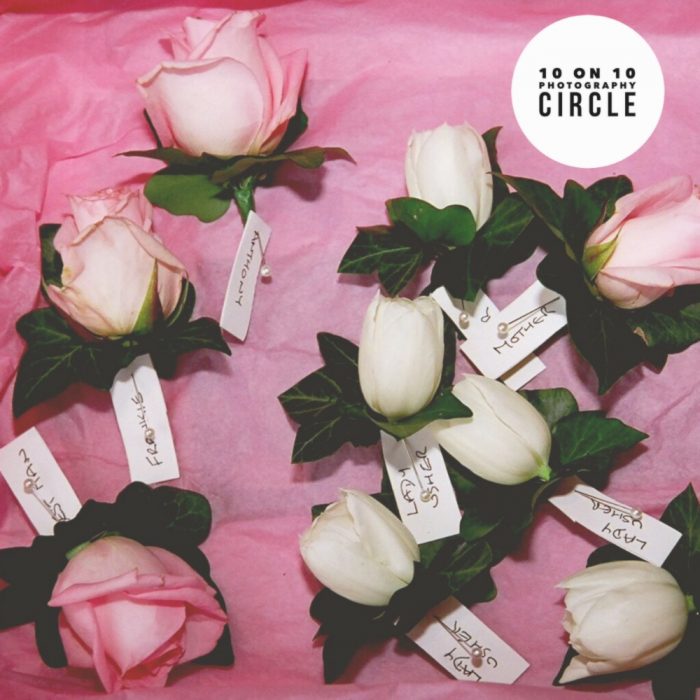 It's the tenth of the month so of course I'm joining in with all the fun of the photography circle!  Don't forget, when you've finished checking out my pics, bob on over and say hello and welcome to Anne, she's popping her photography circle cherry,  and then follow the photos and the photographers wee, wee, wee all the way round the circle.
Today is not your common or garden tenth of the month, it's the tenth of February, our wedding anniversary and this year, we've made double digits to anniversary number 10! I'm celebrating this special day with some serious rule bending and instead of taking ten photos myself, I'm taking us on a little trip down Memory Lane via the aisle. Won't you come with me?
When I was a little girl, I spent a lot of weekends at my nana's and wanted a pink wedding dress when I grew up. Staying at Hotel Nana was such a delight because I got to stay up late, eat my body weight in nana's bread pudding and covet all the princess wedding dresses in the local gown shop. Little did I know that fast forward a couple of decades, I'd find my dream dress in that very shop. The sample I fell in love with was white, but when I looked in the catalogue to see my dream dress, not only was it pink but the model shot had the Sydney Opera House in the background. Do you think it was a sign? (I totally did.)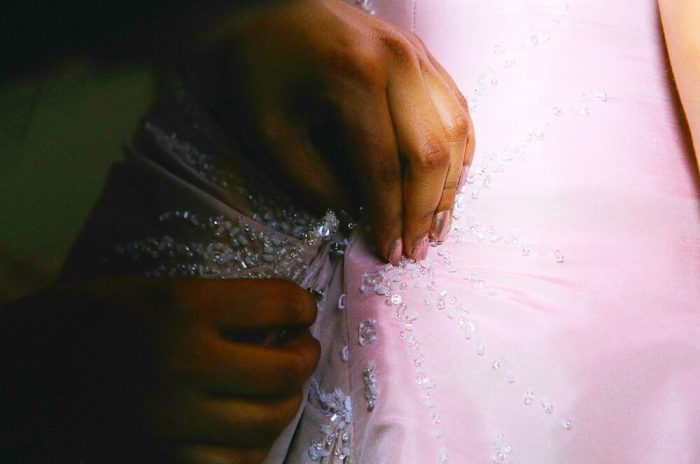 My dress is very well travelled. First, it made the voyage from the dress designer in Sydney to the shop in London and on to St Albans for the big day and later it accompanied us on honeymoon, back to Sydney  for a down under nuptial knees up with our family and friends. It's currently enjoying a well earned sabbatical in the spare room wardrobe.
Everything about the wedding was pink. From the flowers to the table decorations. From the cake to couture. Although we did draw the line at a pink suit for David and settled on a pink tie instead. David was a keeper for so many reasons, not least because he embraced the pink theme, as did his best men. That's right, he had two which was twice as nice. Ant and Frank made a great double act, and were dead ringers for their follow Geordies, Ant and Dec.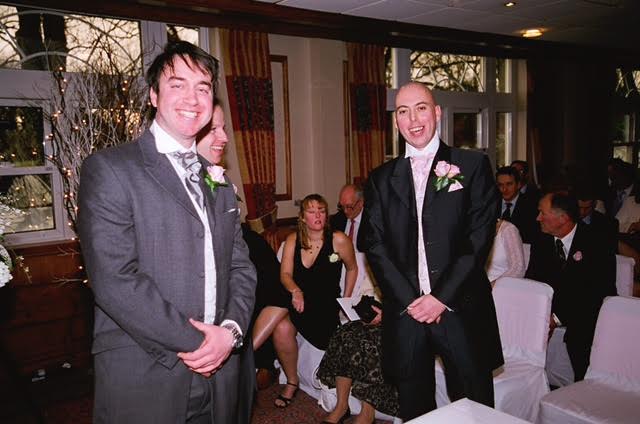 We swapped flowers for marshmallows for the table decorations because they're cheaper, yummier and fit perfectly with the colour scheme. The vases were given as keepsakes to close friends and family, in fact, we still use our vase to this day and instead of numbering the tables, each one was named with one of our honeymoon destinations. Our honeymoon was an epic 4 month, 3 continent extravaganza so there were plenty of table names to go round.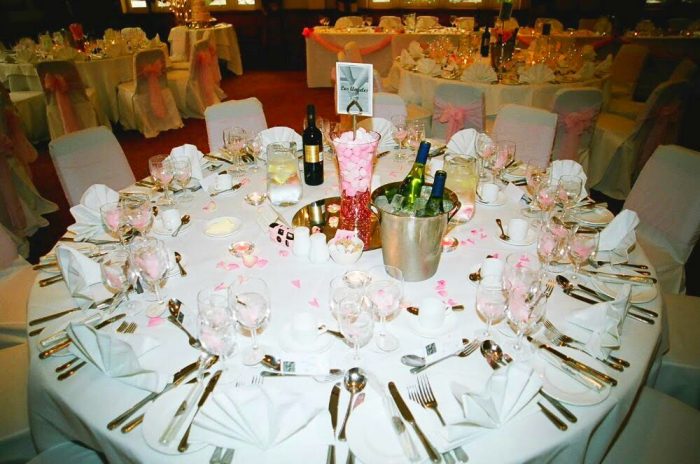 If you've been a regular round here, you'll be well aware that all my teeth are all sweet so it will come as no surprise that our wedding cake was covered in candy. We  can't remember the flavour of the cake, but I do know that each layer had a different flavour and there was a fruit cake embargo because David has never made friends with dried fruit. Nothing gets past his raisin radar!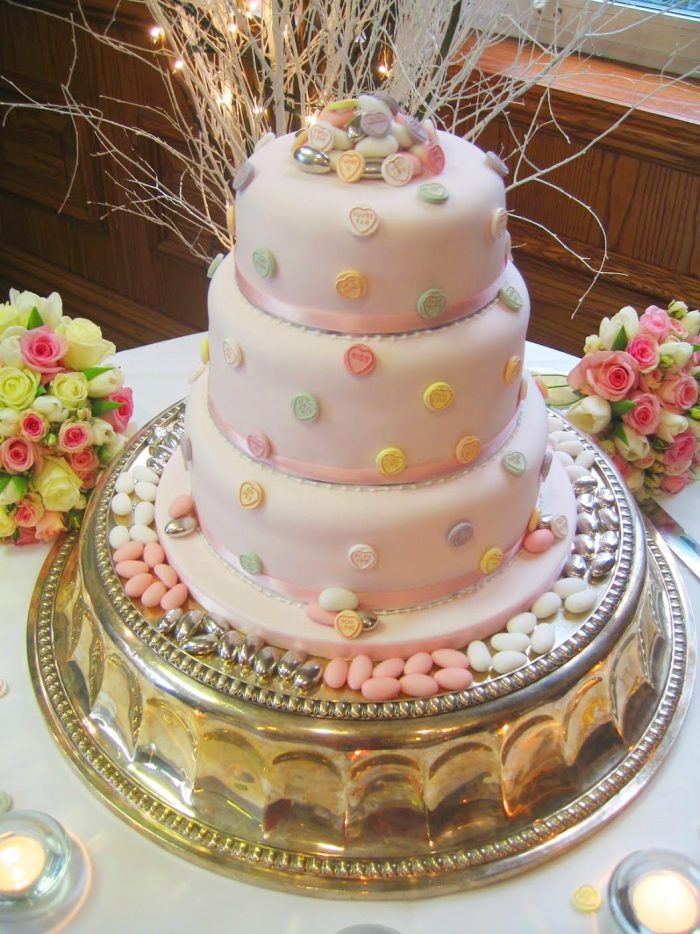 My mum whisked me down the aisle,  there was a magical ceremony and then we sealed the deal with a kiss and a signature while Barry White crooned along in the background. Because Barry White!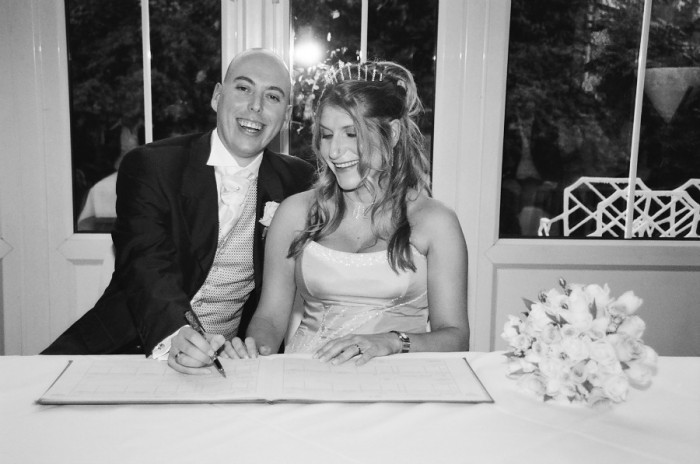 We got married in February because a) it was near Valentine's Day  and b) as long as I taught primary school, our anniversary would almost always fall in school holidays… Think of all the anniversary getaways! The only drawback was the weather. The day before the wedding it snowed, the morning of the wedding it rained but lucky for us, the sun make a brief guest appearance, post ceremony, just long enough for us to get some happy snaps. The light was however very weird and everyone in every shot looks almost super imposed. See what I mean?!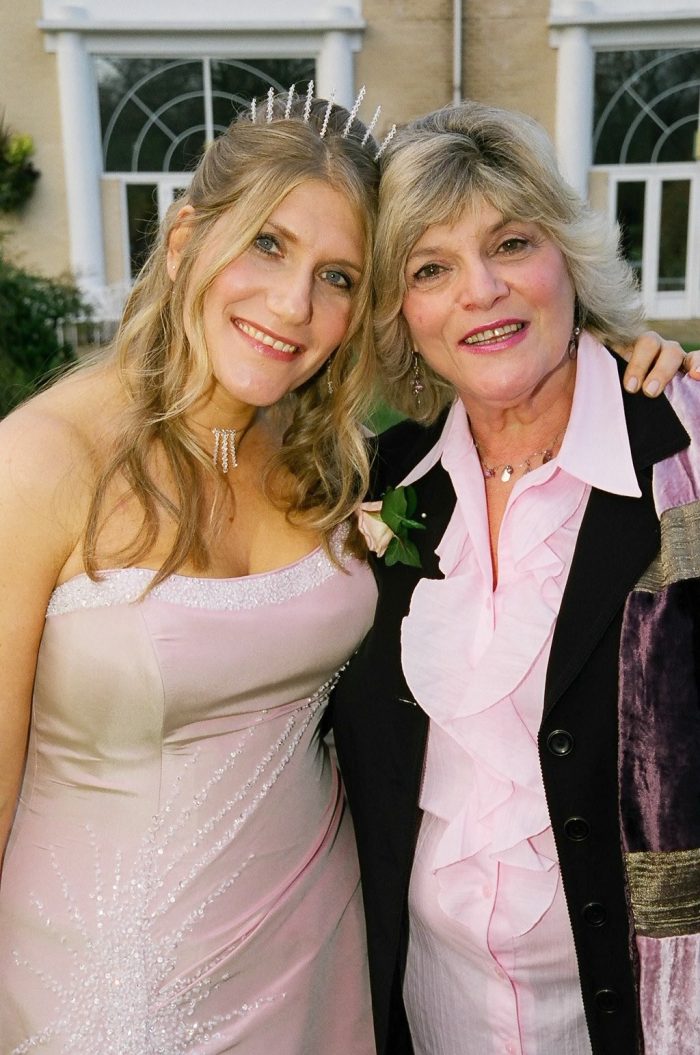 Like David, I couldn't choose between my friends so I had one bridesmaid, Dharish (she of the chicken curry fame) and 5 usherettes who took care of the wedding proceedings and readings which if you're wondering were  The Art of Marriage, O Tell Me The Truth About Love and  something from Winnie the Pooh. That bear, he knows what's what.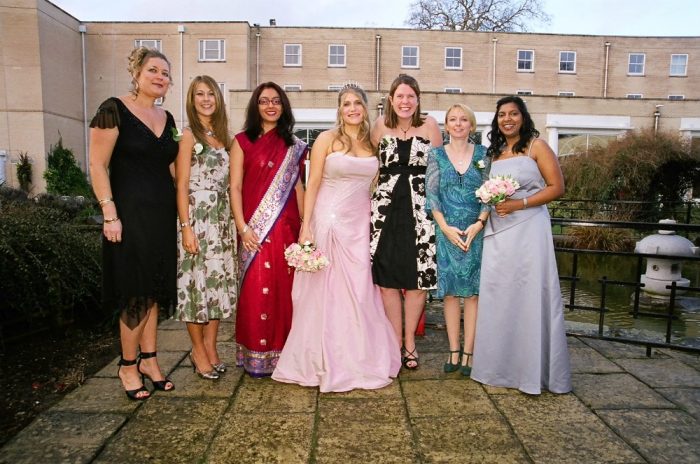 Ant and Frank and the two Davids (my uncle and my sparkly, new husband) each did a speech. David has always made me laugh and I hope he always will.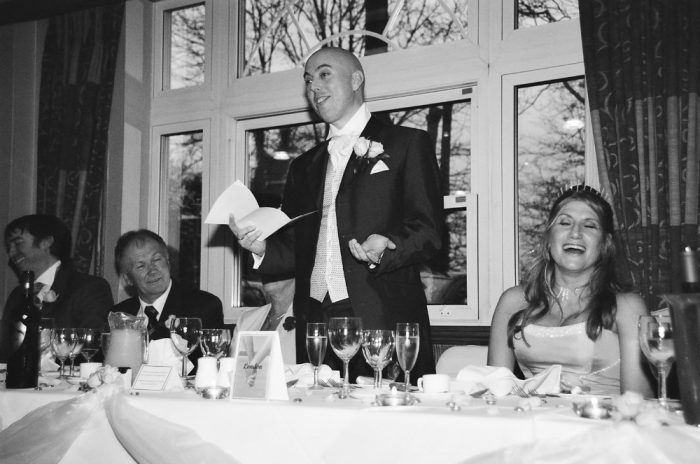 Our wedding seems like yesterday but since then, we've changed jobs, countries and lifestyles, become Australian, gained weight, lost weight, started running, enjoyed amazing adventures, had a couple of touches of cancer and one stroke between us, and said goodbye to these two legends, my auntie and uncle.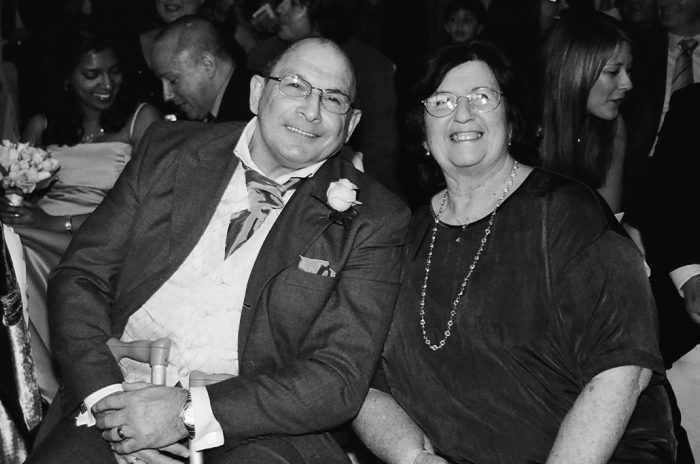 I don't think being married is always easy but you know what? It's always worth it.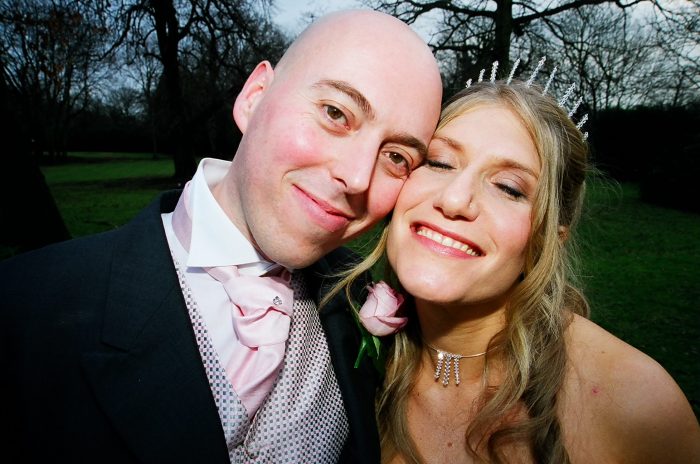 Did/Would your wedding have a colour theme? What's your favourite kind of cake? What's the best wedding you've ever been to? Tell me all the wedding-y things…
Now remember friends, the fun of the photography circle doesn't stop here. Do bob on over and say g'day to Anne, be sure to check out her splendid snaps, and enjoy the photo fun!