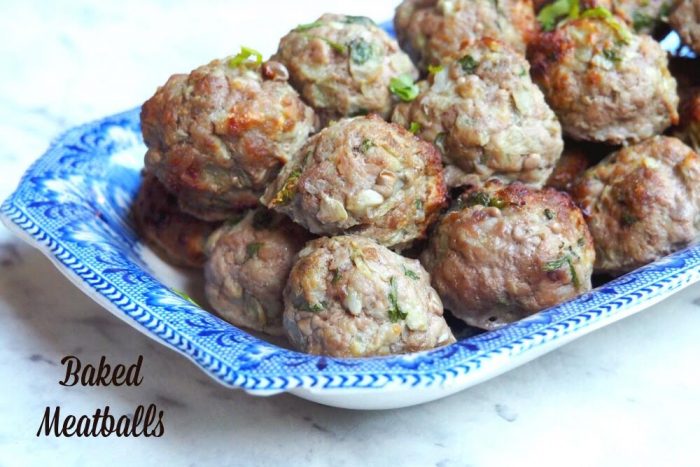 Makes about 25 meatballs (easily doubled)
When our Yumbox lunch boxes arrived a couple of months ago, I couldn't wait to fill them up, but the question was, what with?
One thing was for sure, it wasn't going to be sandwiches. Not that I have anything against sandwiches, oh, I love them so but I wanted the lunch box to be a sandwich free zone. We rarely eat bread at home and I didn't want us to take bread for lunch either. So I started thinking outside of the (lunch) box, and that's how these meatballs came to be.
They're gluten and dairy free and all you just need your hands and a bowl to make they. These meatballs are super versatile, you can pimp them up with your favourite herbs or spices. I like to bake them and freeze them in portions ready to pop in to a lunch box, but you can freeze the unbaked meatballs too. However, these meatballs aren't just for lunch boxes, because they're way too yummy for that. Add them to some pasta and stir through your favourite tomato sauce, add them to a wrap or a salad and if you so desire, make them into a sandwich. However, you serve them, these meatballs will be amazeballs, I promise.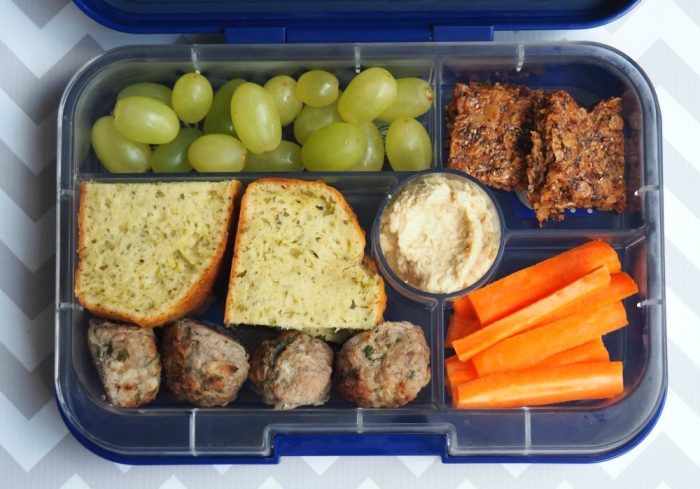 Ingredients
250g pork mince
250g beef mince
1 onion, finely chopped
2 garlic cloves crushed
1 egg, lightly beaten
1/4 cup parsley, finely chopped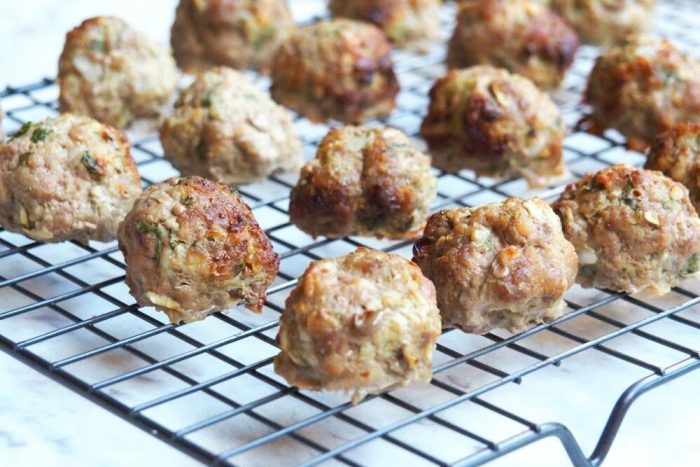 How to
Preheat oven and line a baking sheet with baking paper. Preheat oven to 220C/200C fan-forced.
Place the mince, onion, garlic, egg and parsley into a large bowl. Season well.
Using your hands, knead the mixture to combine. The more you mash the mince, the more tender the meatballs will be.
With slightly wet hands, roll the meatballs into 25  ping-pong-sized-balls and place on baking sheet.
Bake for about 20-25 minutes until browned.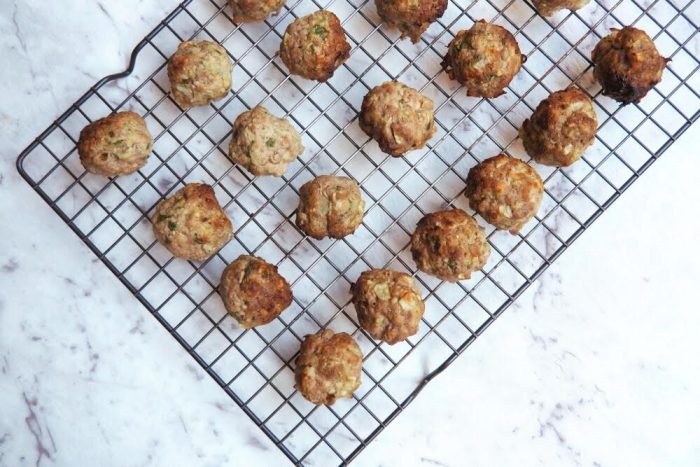 Other info
Prep time: 10 minutes  Cooking Time: 20-25 minutes
TIP!
The meatballs can be frozen, cooked or raw.