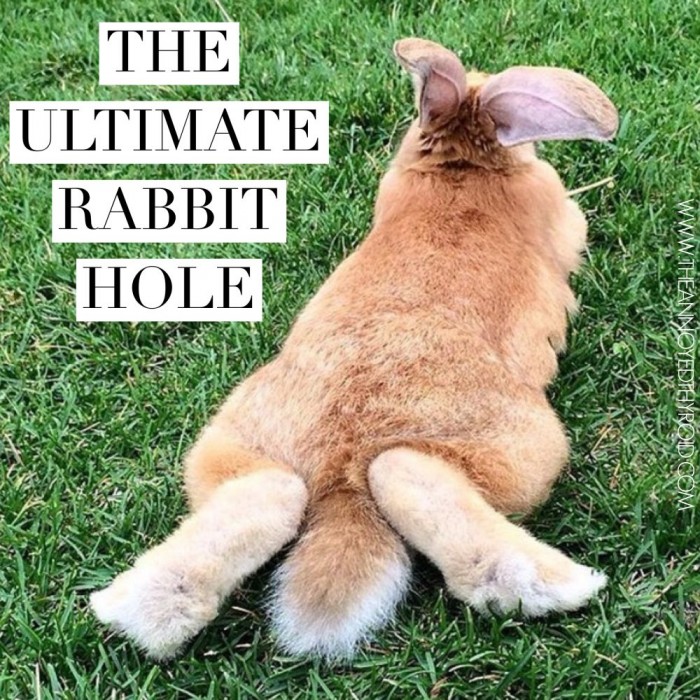 Hello there, bunny holers! How are you this fine Saturday morning? It's an action packed weekend here. I've got some favourite friends coming to visit and we're also celebrating Australian Mother's Day, UK style. There will be cake and lots of it.
Anyhoo, here has been so much linky goodness around the interwebs of late and I can't wait to share my favourite finds with you. Let's hop to it, shall we?
Today is National Apple Pie Day! Why not celebrate with the Ultimate Homemade Apple Pie? If you fancy something a bit different, maybe these Mini Apple Pies, Apple Pie Cookies or these Apple Pie Pancakes will tickle your fancy!
This week I've been hanging out with some of my most favourite friends. Living in different hemispheres, we're lucky for us, our friendship does not depend on being together and this post about why long distance BFFs are actually the best  sums it all up rather nicely!
I married an IT person which proved to be very handy once I got me a blog! That said, as a teacher, I have to agree that people who marry teachers end up the happiest. 
My mum is really hot on saving water (excuse the pun) so I'm going to take a leaf out of her book and check out these 30 ways to save water at home because it's good for my budget and good for the planet too. Win, win!
This time next weekend, I'll be getting ready to fly home and I'm already feeling a bit antsy about the flight. I'll have to check out these tips for nervous flyers. I'll be returning to winter in Australia which let's face it, temperature wise is about the same as UK spring. Check out these 15 coats for winter 2017  – I've got number 2 which is super light for travelling but super toasty to wear.
One of my things to do on my list of  101 things in 1001 days V2 is to read 101 books. I bought two away with me and have read only two pages but I hope to pick up my reading routine where I left off once I get home. If you're wondering what to read next, check out these 13 books to put on your must read list.
I'm still fan girling all over The Minimalists and have attempted to minimise mum's shed, garage and garden while I'm in situ. All this clearing out has made me ask mum, and myself, what would happen if you just let go?
I'm itching to go on a road trip and I'd love to retrace my steps way out west. Reading about a road trip to The Warrambungles brought back so many happy memories, plus best place name ever. Just think if I'd never gone to The Warrambungles, I would never have scored the recipe for Liz's Sticky Date Pudding!
I find so many lovely links down the rabbit hole each week, I'm going to start to re-share some of my favourites because they're just too good to miss! Last week, I loved Robyna's tips on how to slow fashion, Erika's recipe for Bacon Wrapped Mini Meatloaves and I enjoyed revisiting Alcatraz, the inescapable prison with Kat. I love seeing the world without having to leave the living room!
I've had so much fun dog-sharing my mum's Yorkshire Terrier, Calvin AKA The Great Calvino. I think anyone who has had a pet will agree that the relationship between owners and pets is always a conditional one.
So what's new in your world? Are you a fan of apple pie? What profession did you/would you marry? Have you got a winter coat? Do you reading too? Have you got a book recommendation to add to the list? Have you got a pet, and if so, what have you got?  Tell me all the things!
Every Saturday morning, we will open up the rabbit hole link up for bloggers to add their link list posts or even just their favourite post (if you are not of the link list kind) for the week. Please link only one post. This makes it fair for everyone and allows more posts to be read. Talking of reading, do try and pop along to say howdee to some of  the other lovely linkers and my awesome co-hosts. This week, you can link up here or bob on over and say hello to Paula at  The Geeky Shopaholic, Jess at Confident Life and Shari at Good Food Week. It doesn't matter where you add your link because it will appear on all four blogs, as if by magic!  The link up will stay open until midnight the following Monday.
Loading InLinkz ...