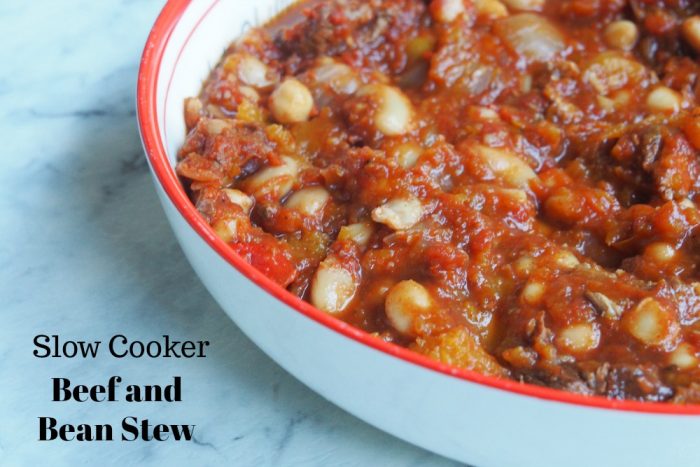 The weather lately has been feeling decidedly fresh and winter is definitely on it's way. I've wasted no time in getting reacquainted with my slow cooker since I got back from my trip, because slow cooked meals are generally cheap, healthy and super simple to throw together. And I'm pleased to report that this stew is no exception!
This recipe was  inspired by one I saw for Caribbean Stew but I couldn't find the Caribbean ingredients so I added some of my own. This stew might not be Caribbean but it is definitely delicious!
You get a lot of bang for you buck with this meal because there's only a little meat but with the addition of the butter beans and chickpeas, that little bit of meat goes a long way. It's super tasty, super filling and is going to be high on rotation on our dinner menu this winter!
Are you a fan of the slow cooker too?
Ingredients
500g chuck steak, cut into chunks
450g pumpkin, cut into chunks
1 onion, roughly chopped
1 red capsicum, roughly chopped
3 cloves garlic, crushed
2.5cm piece of fresh ginger, finely chopped
1 tablespoon sweet paprika
225ml beef stock
400g can chopped tomatoes
1 x 400g butter beans
1 x 400g can chickpeas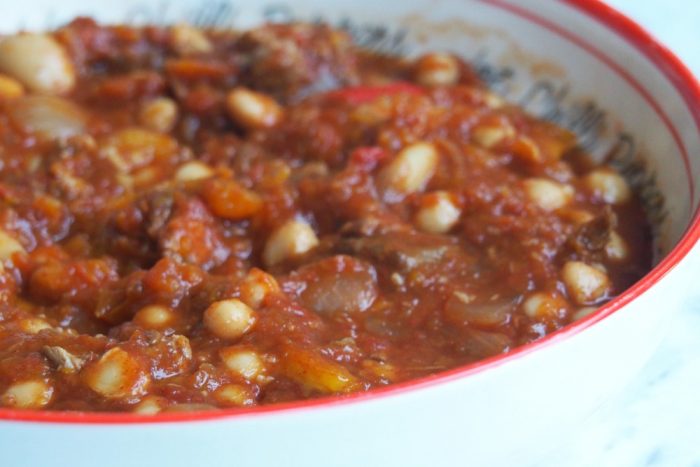 How to
Heat a large heavy bottomed saucepan without adding any fat. Add the meat and cook, stirring for a few minutes until lightly browned.
Add the pumpkin, onion and capsicum and cook for a minute, then add the spices, stock and tomatoes and bring to the boil.
Transfer the mixture to the slow cooker and cook on LOW for 7 hours. Add the chickpeas and beans to the stew and season to taste. Recover and cook on HIGH for 30 minutes.
Serve with rice.
Other info
Preparation Time: 20 minutes plus 10 minutes pre-cooking  Cooking Time: 7 1/2 hours