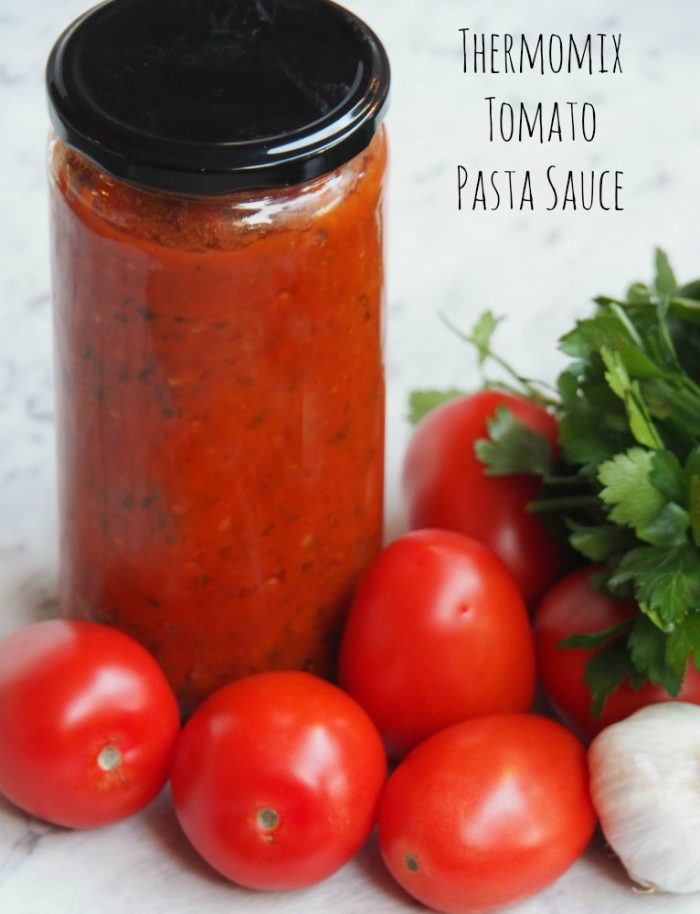 Since I've watched all those game changing food documentaries, I've become keener than ever to avoid processed foods and make my own. This delicious pasta sauce is one such example. Shop bought pasta sauces are full of sugar and additives, but this homemade version doesn't just taste better, it's better for you, tomato paste withstanding!
This sauce is full of veggies, fresh herbs and is relatively low in oil, salt and sugar. It's deliciously thick and on the chunky side, but if you like a runnier sauce, add a little more water, and if you like a smoother sauce, allow it to cool slightly and give it a bit of a blitz.
This sauce is perfect on pasta, in lasagne and even straight from the jar. This quantity will make about 500g sauce which will keep in the fridge for up to two weeks or can be stored in the freezer.
Let's talk tomato sauce. How do you eat yours?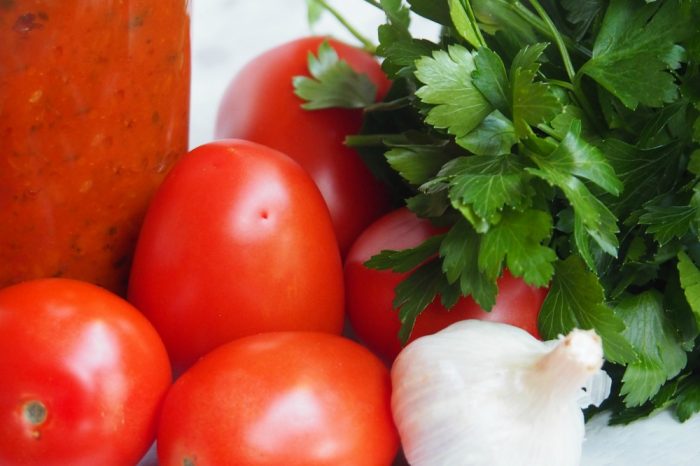 Ingredients
1 bunch herbs (oregano, basil and/or parsley)
4 cloves garlic, peeled
1 onion, quartered
1 carrot, chopped into chunks
400g fresh tomatoes
1 x 400g tin tomatoes
1 generous pinch chilli flakes
20g olive oil
150g water
150g tomato paste
2 teaspoons sugar
1 teaspoon salt
1 teaspoon TM vegetable stock concentrate
How to
Place garlic, onion, carrot and herbs into TM bowl and chop for 10 seconds on speed 8. Scrape down sides and base of bowl and mix for another 10 seconds on speed 8.
Add the oil and saute for 5 minutes on Varoma speed 2.
Add all the other ingredients. Remove the measuring cup and place the steaming basket over the hole in the lid to avoid the sauce spitting. Cook for 30 minutes on Varoma speed soft.
Pour into sterilised jars.