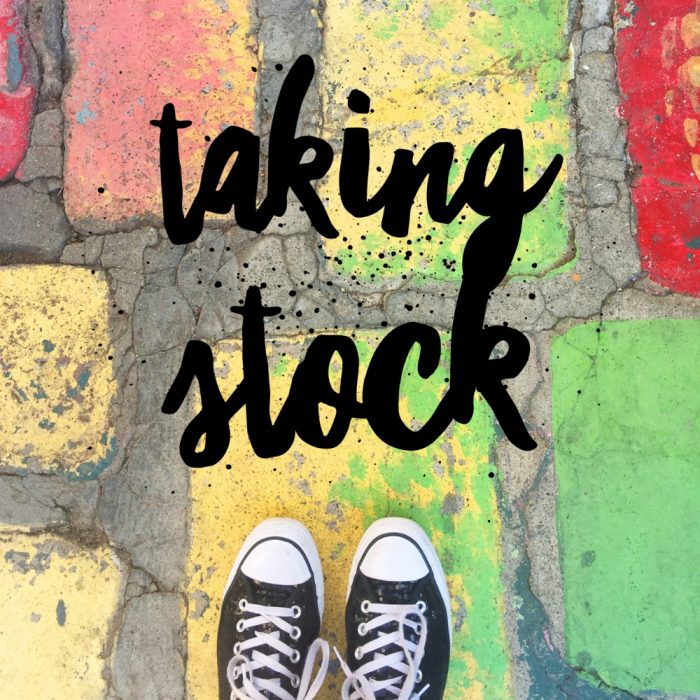 I've always wanted to go to San Diego but never quite got there… Until now that is. As it's just a two hour train ride from Disneyland, it seemed almost rude not to go. So we hopped aboard the Pacific Surfrider and choo-chooed into town. So without further ado, or further a-choo, here it is, Taking Stock – the San Diego edition!
Arriving: By train into the beautiful Santa Fe station.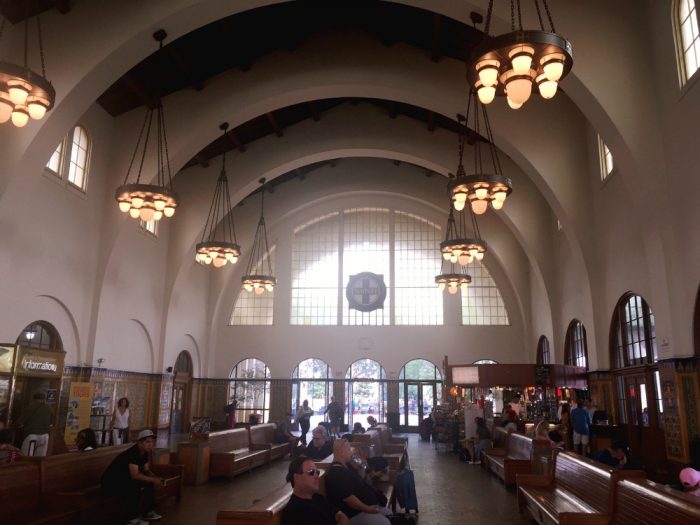 Drinking: All the craft beer from Half Door Brewing.
Eating: San Diego's finest burgers at Hodad's.
Trying: All the amazing craft beer San Diego has to offer.
Keeping: Caffeinated with the good stuff from  Westbean.
Deciding: On which donut to choose at the Donut Bar. What would be your pick?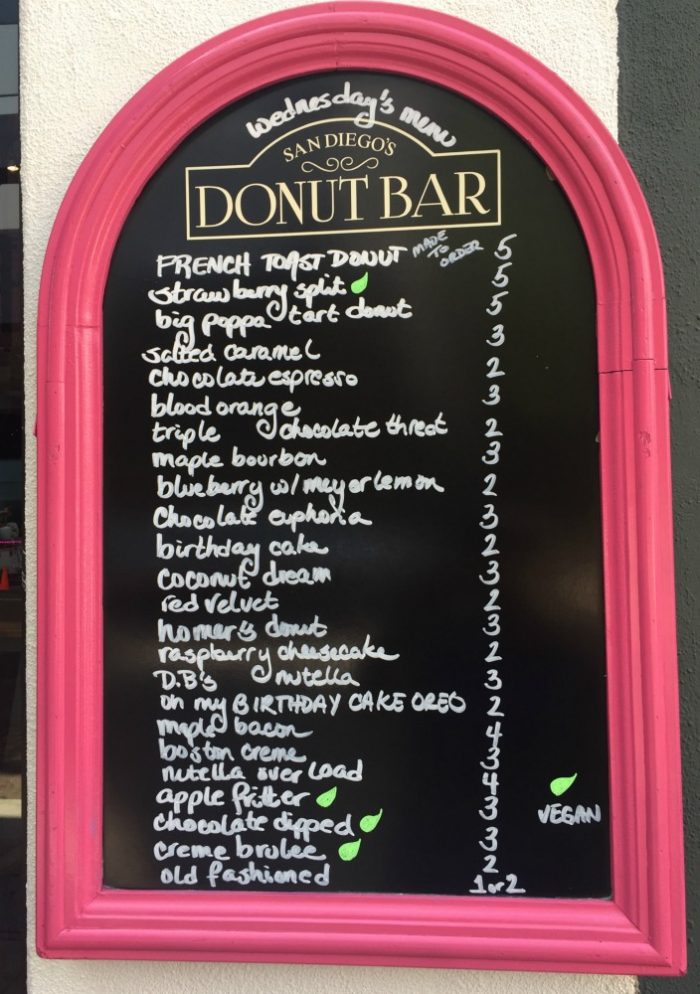 Frequenting: All the high bars in San Diego. So many rooftop bars, so little time!
Getting: Addicted to tater tots. Especially these ones from our new favourite rooftop bar, The Nolen.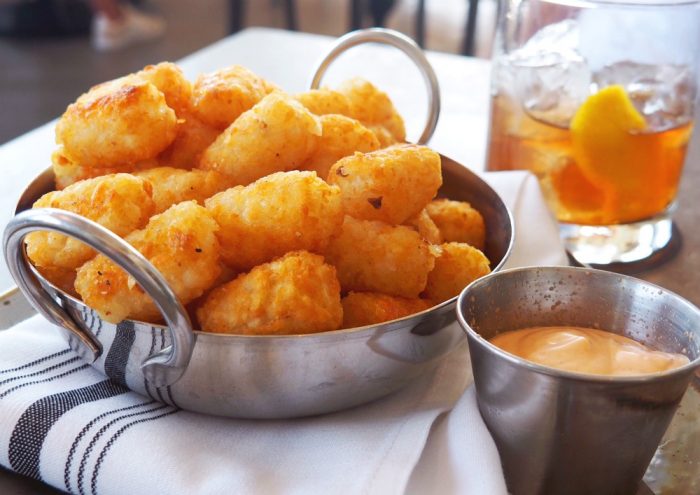 Exploring: USS Midway. Such a fun day out.
Channelling: Our inner Top Gun on the flight deck of the USS Midway. Tom has nothing on David!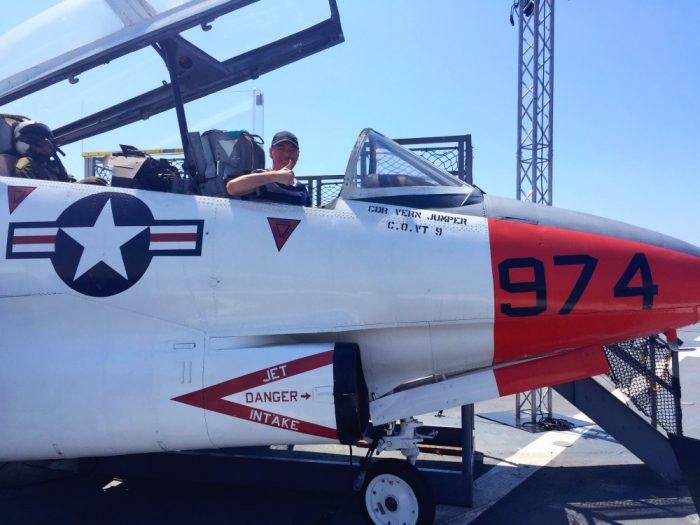 Catching: The ferry to Coronado Island.
Visiting: The iconic Hotel del Coronado and having a sneaky (and totally gold plated) drink in the bar.
Taking: A step back in time at Clayton's Diner. More old school than you can shake a stick at.
Slurping: These super thick and super delicious milkshakes.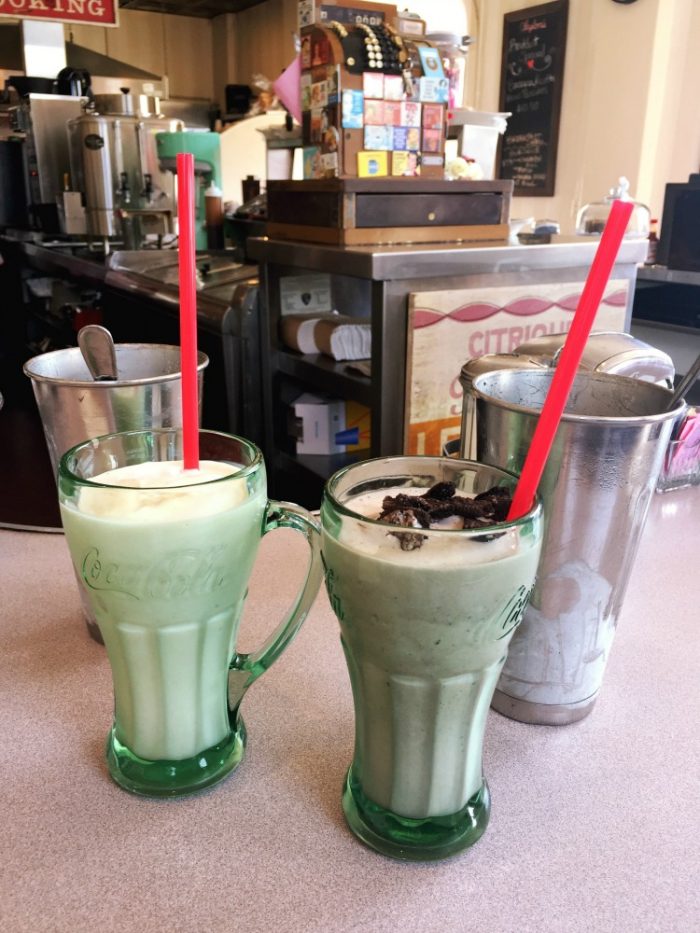 Making: The most of Uber and Lyft. So quick and easy to get around!
Staying: At this amazing loft in Gaslamp. I totes feel like one of the cool kids!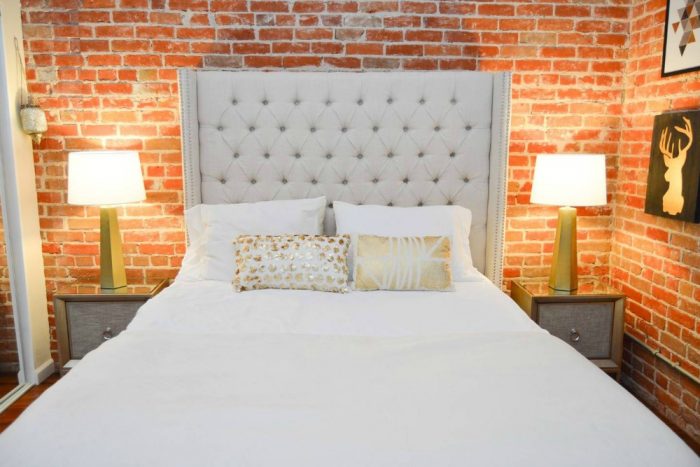 Enjoying: A day in Old Town, San Diego's first settlement created in 1769.
Finding: The best Mexican food at Old Town Mexican Cafe.
Watching: The ladies making the tortillas by hand at the Old Town Mexican Cafe. 
Hoping: That when I grow up, I can make tortillas like that!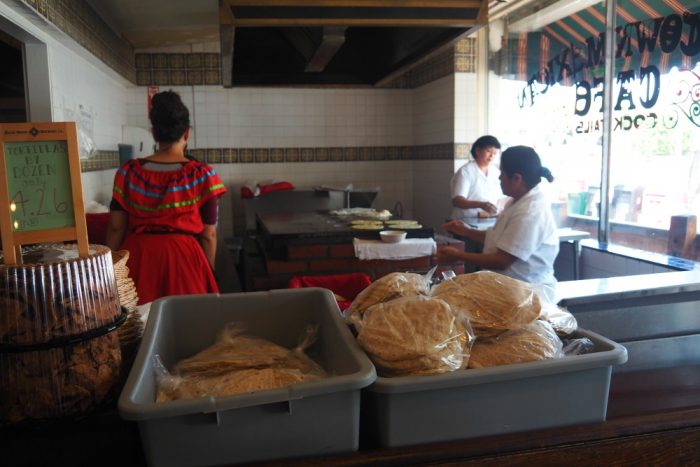 Marvelling: At the enormo portions at Hash House a Go Go.
Wondering: How any one person ever finishes a dish at Hash House. We struggled with one between two!
Wearing: Clean clothes. Yay for staying in a place with a washer!
Wishing: We had time to visit the beach.
Facing: My fears on the Spruce Street Suspension Bridge. It's a hidden treasure.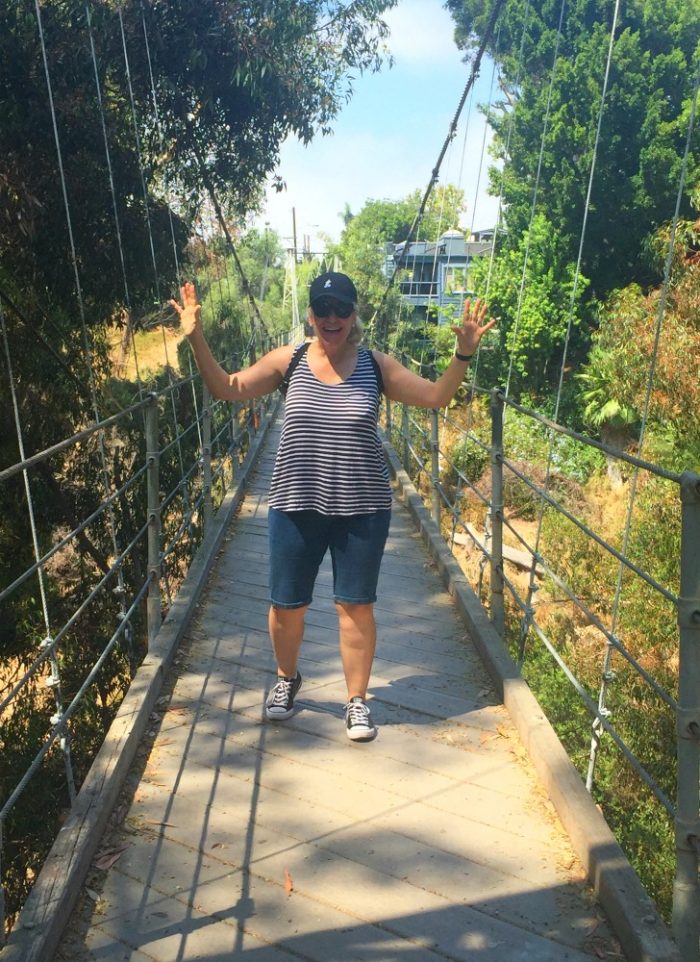 Missing: My uncle. He loved San Diego to bits. How I would have loved to have compared notes.
Feeling: Very lucky.
Skipping: The San Diego Zoo. I've heard brilliant things about it but I'm not really a zoo person.
Loving: The San Diego Musuem of Man.
Climbing: The 160 odd steps to the top of the California Tower. The 360 degree views were amazing!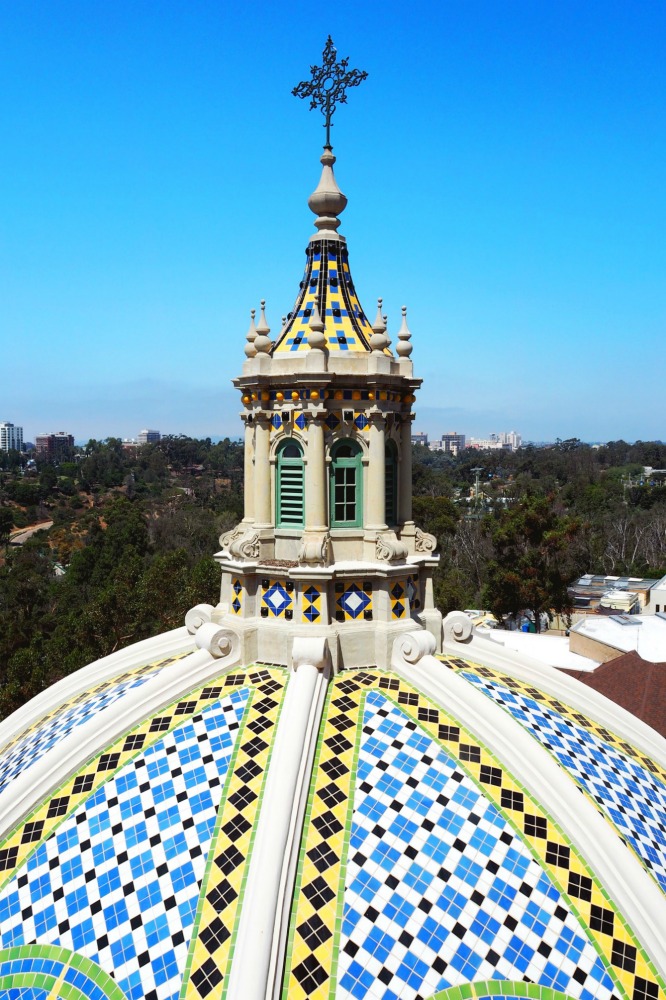 Walking: Around Balboa Park. There's so much to see and do. We barely scratched the surface.
Admiring: The handiwork at the San Diego Model Railway Museum. It's mesmerising!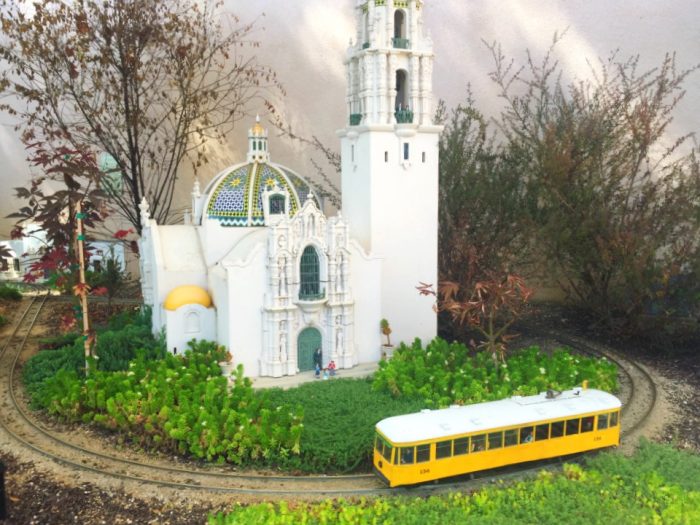 Buying: A souvenir Christmas decoration. I buy one from every place I go.
Wanting: To pat all the dogs and there are so many in San Diego.
Finding: A Phil's outlet at the airport. It was like all our Man vs Food dreams come true!
Running:  Around San Diego.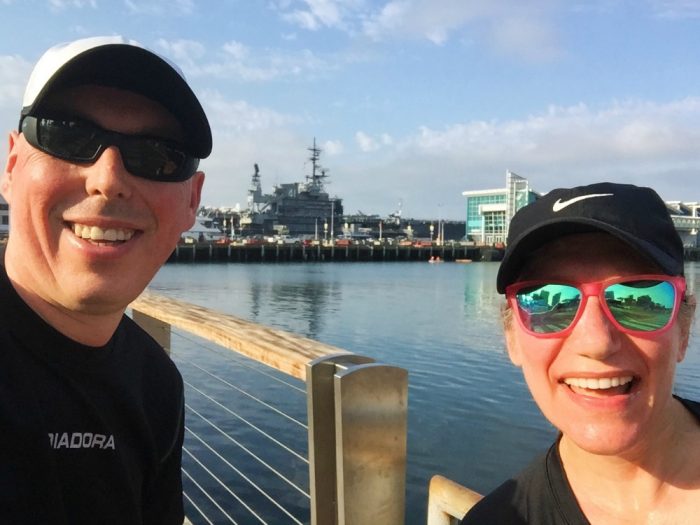 Seeing: The San Diego Padres play baseball from one of the rooftop bars!
Knowing: I will come back to San Diego one day. One visit is never enough.
Falling: In love with San Diego.
Planning: All the things we're going to do in Waikiki.
Looking forward to: All the aloha.
Leaving: On a jet plane to Hawaii.
So tell me what's been happening in your world? Have you ever been to San Diego? What's your preferred method of transportation? Planes, trains or automobiles? Do you prefer a city break or a beach break?
Linking up with Kylie for IBOT