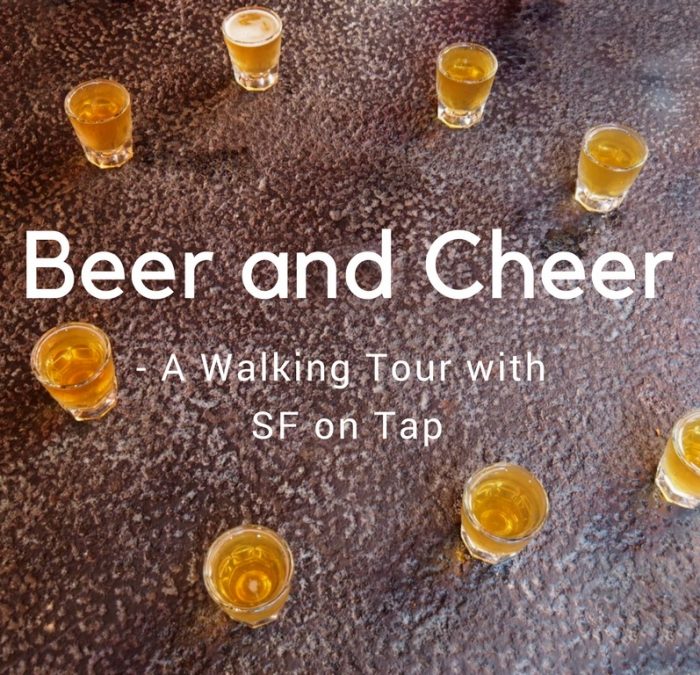 Food and drink are two of the things I love exploring most when I travel. And when it comes to foodie and drinkie finds, San Francisco never disappoints. It's as much a foodies delight as it's a beer drinker's heaven. The craft beer scene has rocketed into orbit in recent years with beers both flavourful and plentiful.   Doing a brewery tour is just one of the things I wanted to tick off  on my 101 Things to Do in 1001 Days list so when I discovered a San Francisco walking tour that combined sightseeing, local lore and local brews, I was in quicker than you could say  raise your glass and say "cheers."
Founder of SF on Tap, Adam Marca has a  tour motto,  "learn, drink and celebrate" and you can certainly expect to do all three on one of his tours. Adam offers three different tours exploring SoMa, the Haight and Fishermans' Wharf/North Beach. If I'm honest, I wanted to do all three, but with the limited time I had available, I settled for the Fisherman's Wharf tour because the time, dates and planets aligned.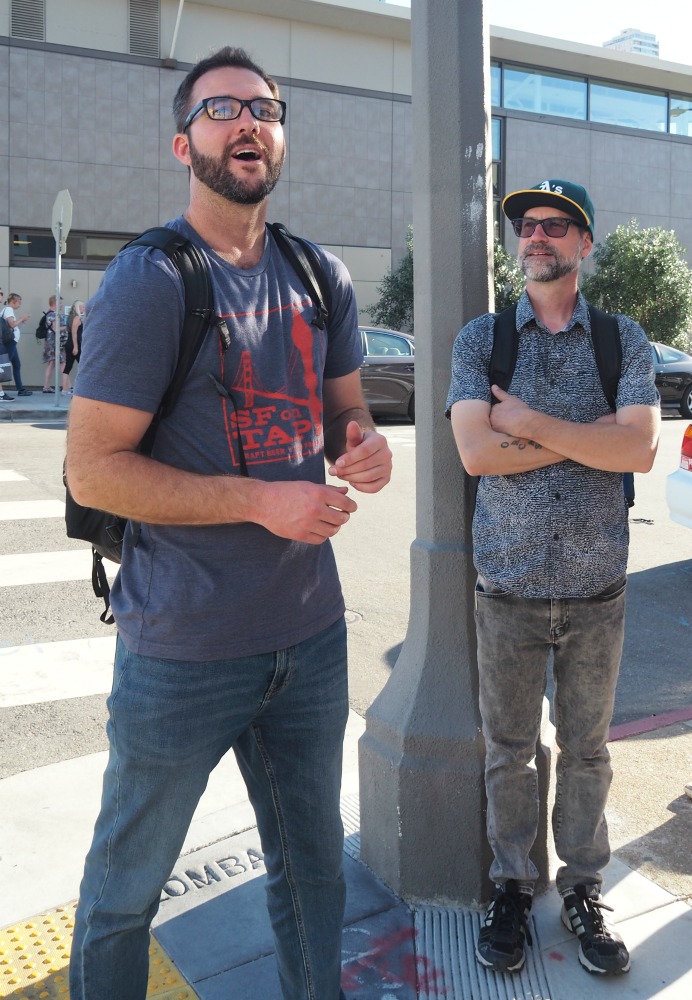 You can expect to visit three bars/breweries on one of Adam's tours and sample 3-4 beers in each. Adam is quite the beerologist and is keen to share his extensive knowledge about the individual beers tasted, brewing and the SF brewing scene in general. Best of all, he'll email you the deets of everything you drink on the tour, the day following it, so you can forget about having to remember everything and just savour the sip.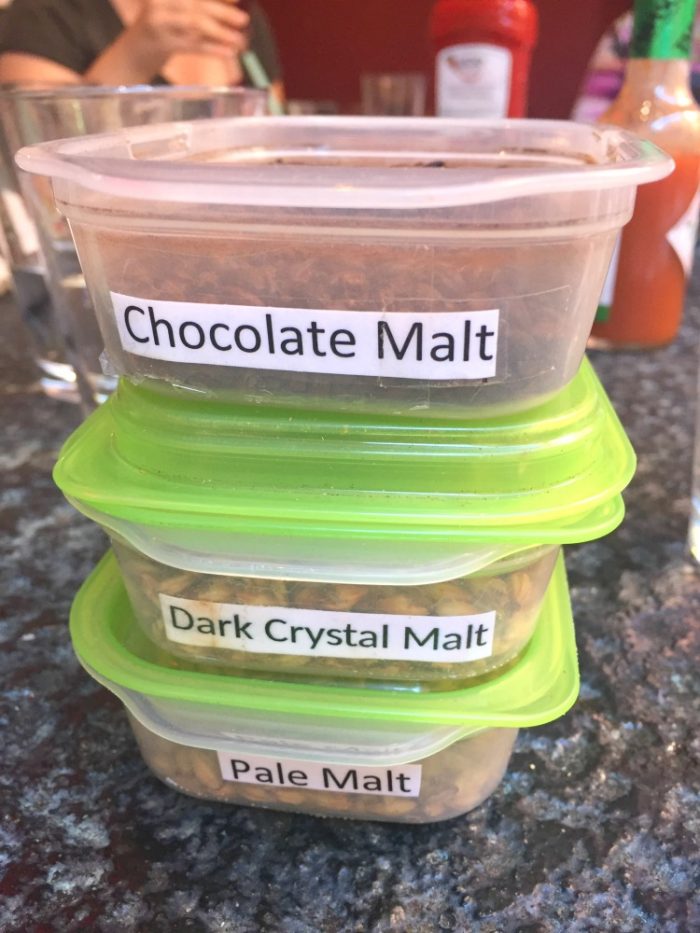 It should be noted though,  that SF on Tap is as much is about the hood as it is about the brews, so non-drinkers are most welcome (and pay a reduced rate.) If beer isn't your bag, you can opt for a soft drink instead, still have a top time and get the inside scoop on San Francisco's iconic neighbourhoods. If you are planning on getting stuck into the beer, remember you have to be 21 or over and bring some ID to prove it.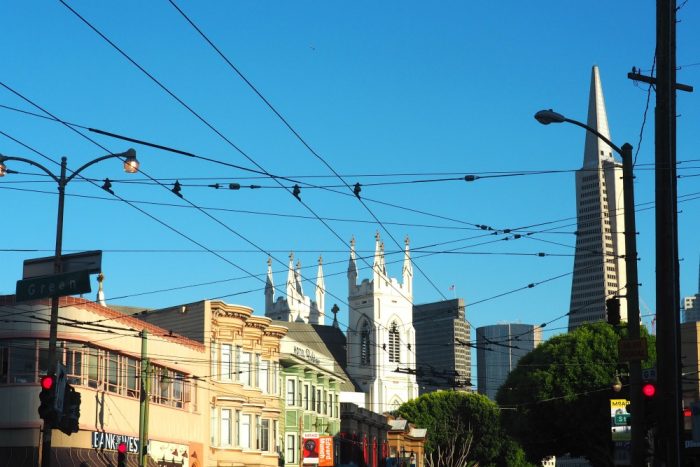 First things first, it's very important to begin your Craft Beer Tour with your stomach fully lined. Adam provides tour members with a list of foodie fuelling options but my pick is the bread bowl full of clam chowder from the Boudin Bakery. It's a real treat (even when it's a toasty 31 degrees celcius!)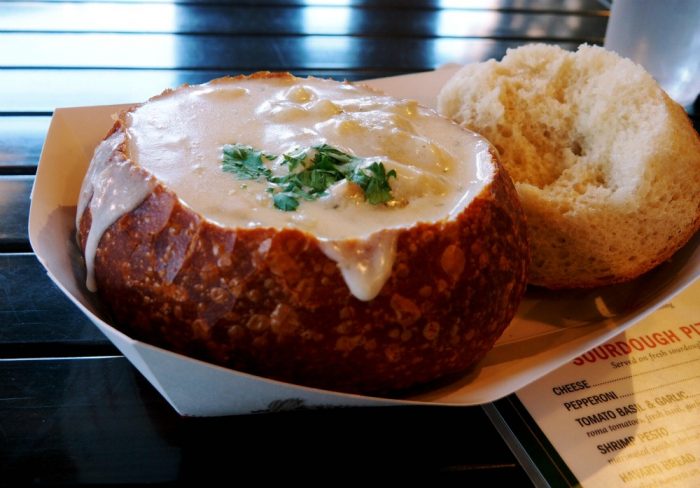 The cafe is a few minutes walk away from the first bar in the tour and where we meet Adam and our new beer buddies. You can expect to meet peeps not just from all over the US, but from all around the world and some locals too because these tours aren't just for tourists! It doesn't really matter whether you're flying solo, part of a couple or joining the tour with a few of your friends, because by the end of the tour, everyone will have bonded over beer. On this tour, you'll beer taste like a boss, improve your beer knowledge and see and learn so much about the hoods of San Francisco, plus you'll be extending your social circle with all the new mates you'll make!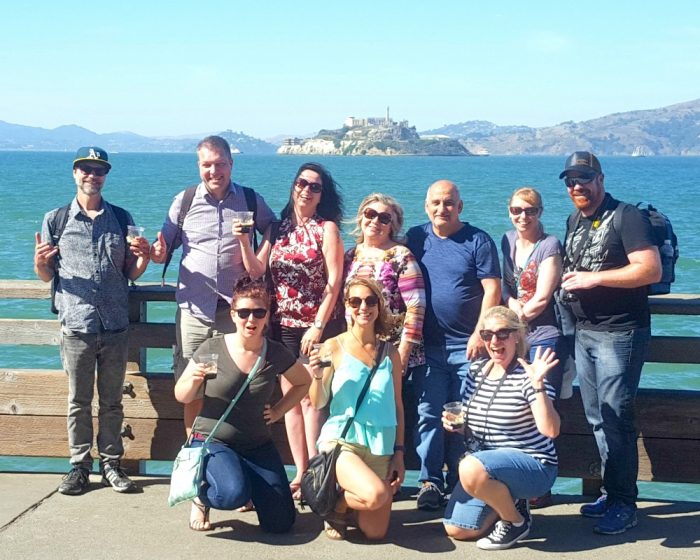 After the introductions, and the first two beer tastings, we venture out, taking our third beer to go! You read that right, Pier 39 is private property so it's perfectly legit to walk around with a beer in hand and of course, a visit to Pier 39 isn't a visit to Pier 39 without an obligatory photo stop for the money shot of "The Rock." Talking of The Rock, any of the craft beer tours can be combined with an Alcatraz tour so you can explore the prison island in the morning and enjoy some beer and cheer in the afternoon. This is a cracking combination, and also a neat way to score those hard to come by Alcatraz tickets.
We head round to see the sea lions, my personal Pier 39 favourite. The first sea lions arrived in October 1989 and since then they've just keep on coming. Although we don't see as many as the all time record of 1,701 set in November 2009, there's enough to keep us entertained!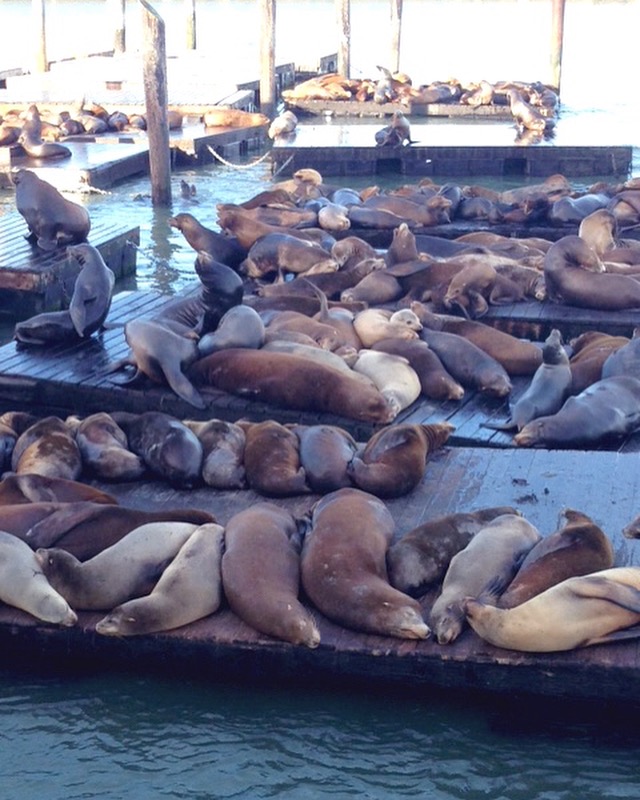 I've always thought Fisherman's Wharf too touristy for my taste but it has a fascinating history. When Adam shows us and tells us about the real  Fisherman's Wharf, it's so  different from the tourist strip we've come to recognise it as today. Adam's got some great tales to tell, but my favourite given my lunchtime delight was how following the quake and subsequent fires of 1906, Louise Boudin chucked some of the sourdough starter in a bucket and escaped just before the Boudin bakery building fell to the ground. It's good to know that when chowing down my lunch, I was actually eating a little bit of Gold Rush history.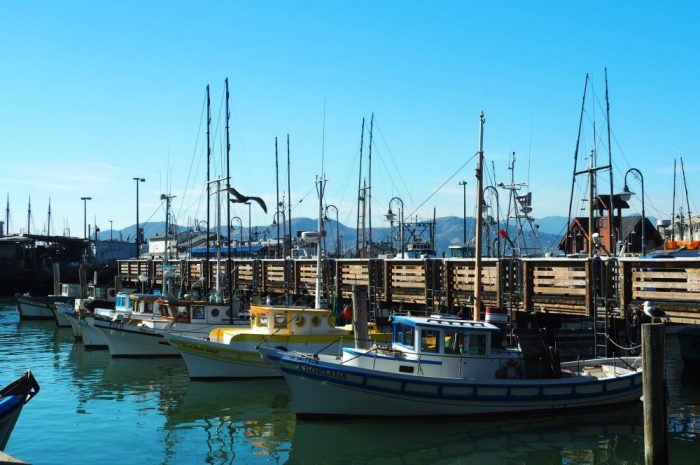 We have a quick stop and step back in time in Musee Mecanique, San Fran's antique penny arcade and one of my San Fran favourites. A few quarters here can bring unbridled amusement, it's amazing what people took for entertainment back in the day!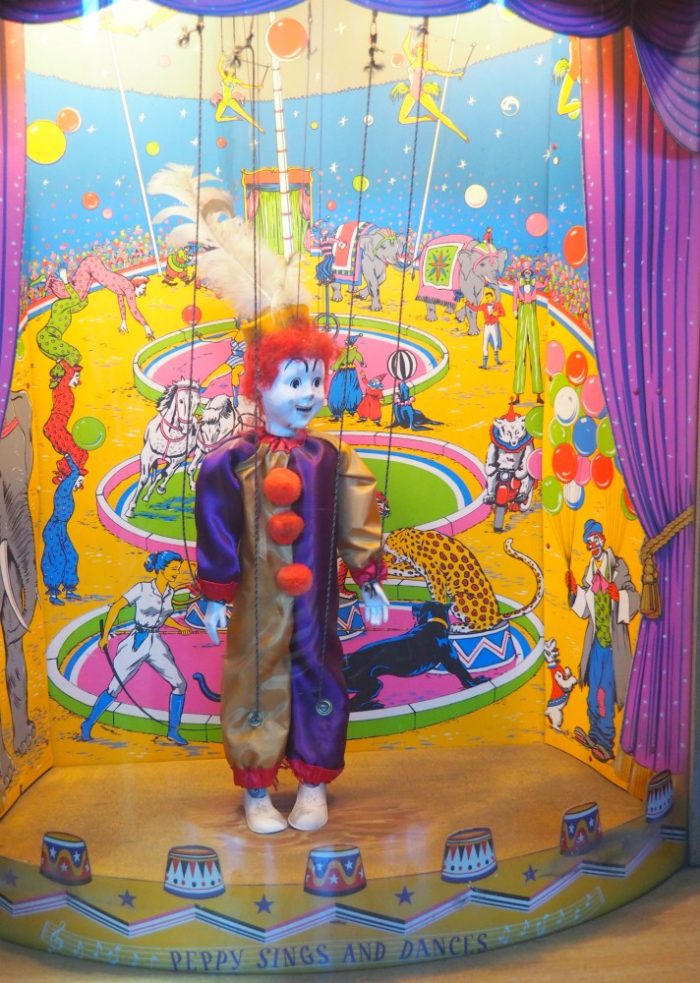 We walk by the restaurants famous for their Dungenesse Crab and then head on to bar number 2 for more tastings and some snacks. Being that we're at the wharf, it's oysters, with some sides of fries which backs up my theory that no matter how posh your seafood, it always needs a side of fries!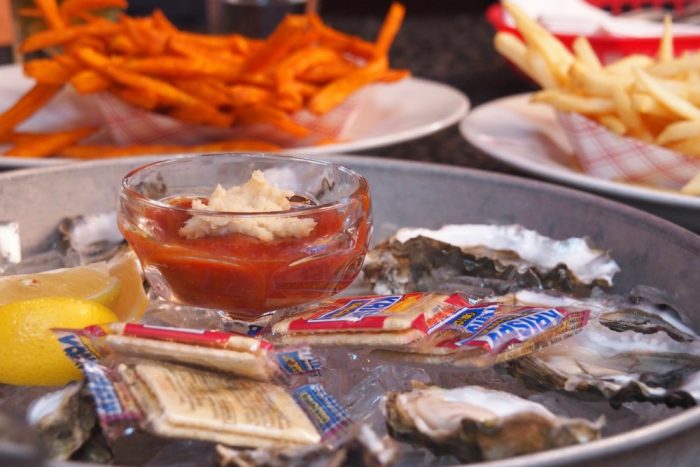 We then head into North Beach which isn't a beach at all, but San Francisco's Little Italy. You know you're in Little Italy when the lamp posts have Italian flags (sideways.) We stop for the obligatory cable car shot, watch the cars being turned, learn about their history and muse why they cost so much to ride.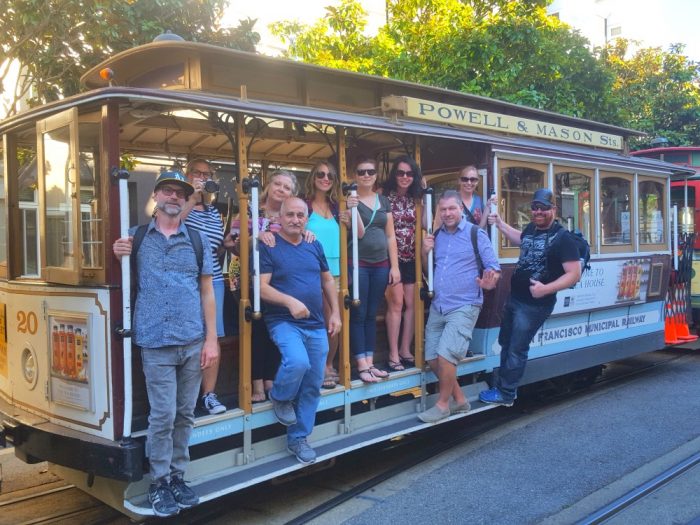 We pass some local icons, most notably Saints Peter and Paul Church. Joe Di Maggio and Marilyn couldn't get married here but they did swing by for their wedding photos and who can blame them?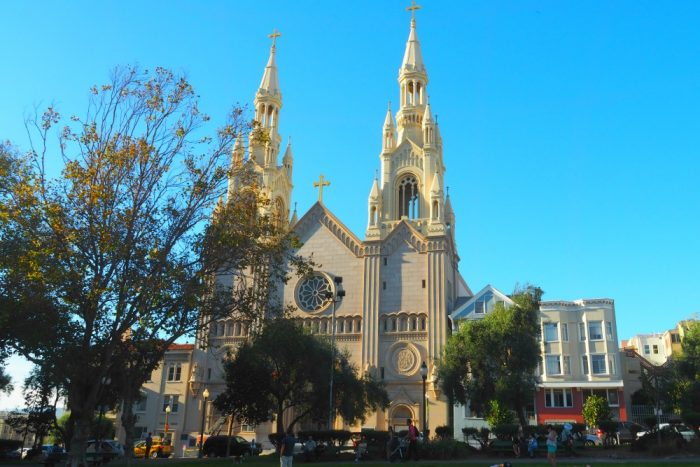 We still have time for one last pub, four more beers and a stack more snacks before it's a wrap. Of course if you've got a second wind, the fun doesn't stop there, Adam provides everyone in the group with a comprehensive list of eating and drinking options in North Beach. One night just won't be enough!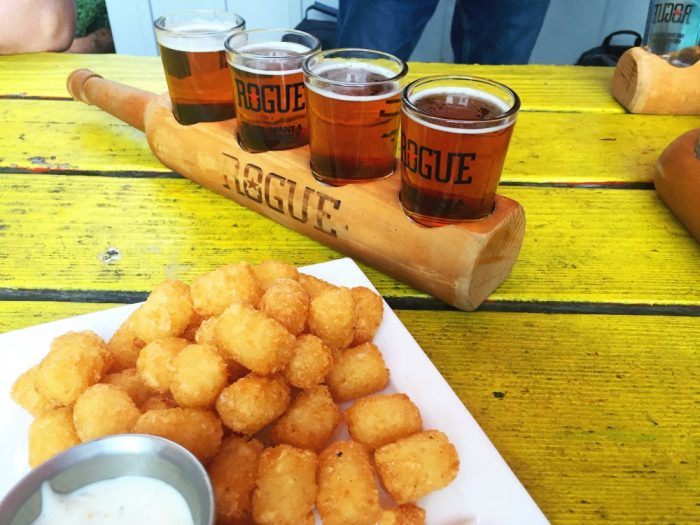 Just like a well balanced beer, an SF on Tap tour has all the necessary ingredients for a fun afternoon out – it's the combo of the local stories, great beer and new friends that put this tour in a league of it's own. And I'll drink to that!
Have you ever been on a beer tour? Are you a fan of exploring on foot too?
To find out more about SF on Tap and tour dates, options and Alcataraz combos, click here
I joined the tour as a guest of SF on Tap but all opinions are my own.
Linking up with  Van, Marcella, Lauren and Isabel for Wanderful Wednesday