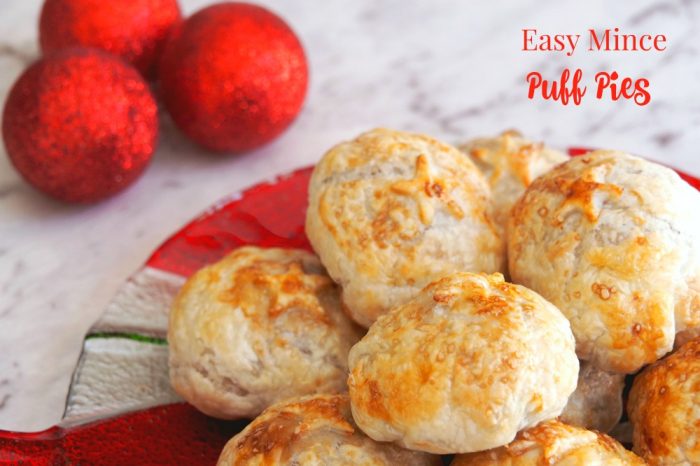 Once you've made your own mince pies, you'll never go back to shop bought!
This year I was determined to make my own mince pies and cross another thing off my list of 101 Things To Do in 1001 Days. If I'd known how easy it was to make mince pies, I would have totally done it before!
For me mince pies are the taste of Christmas but since I married my dried-fruit-o-phobe I've hardly eaten any let alone had any in the house. Of course, I could buy them but then I'd have to eat them… All by myself, and while that would be top for my tastebuds it would not be so wonderful for my waistline.
That's why I love these mince pies because although I've given you the quantities to make a batch of 24, because this recipe uses sheets of puff pastry; not only are the pies, quick, easy and totally delicious but you can also make as few as four at a time.
Originally I planned to make my own shortcrust pastry for these pies, but I was short on time and energy and just between you, me and the interwebs, puff pastry is my favourite. Making these pies is such a doddle, just line your baking trays, cut your rounds, add some mince and then fold your pies! It's really that simple. There's no rolling pastry, no greasing of tins, you can just bake and go!
Best of all, you can make these pies, quickly, easily and most importantly quietly which is super important if you're an early morning baker like me. I would describe our flat as open plan bijou so usually if I'm baking, everyone at home knows about it, not with these mince pies though! I baked a batch before breakfast when we recently had overseas visitors and everyone continued to sleep like babies. Let me tell you, there's nothing better than waking up to a freshly baked mince pie. Except maybe taste testing one for breakfast!
These light flaky parcels are the business, and don't worry if a little bit of the mince "leaks" out at the bottom, the sticky, toffee like base is the best bit!
This mince is ridiculously good, but if you don't have the time or the ingredients to make your own, store bought will work just as well. These quantities will easily be enough for 2 dozen pies and if you're lucky, you might even have some over because it goes great with a dollop of ice cream. (Not enabling, just sayin'!) The mince needs at least a week for the flavours to develop so you've got plenty of time to make some before Christmas, but the longer you leave it, the better it tastes.
So tell me, what tastes like Christmas to you? What's your favourite time of day to bake?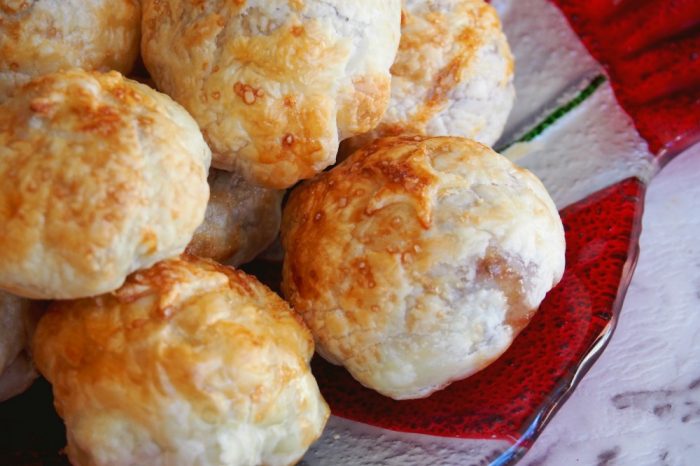 Ingredients
FOR THE MINCE
1 cup (150g) raisins
1 1/3 cups (200g) sultanas
1/2 cup (75g) currants
1/2 cup glace cherries, chopped
1/4 cup (45g) dried apricots, chopped
1 cup (150g) cranberries
1/2 cup (70g) pitted dates, chopped
1 cup (280g) marmalade
1/2 cup (110g) brown sugar
2 teaspoons mixed spice
1/4 cup (60ml) Cointreau or orange liqueur
1/2 cup (125ml) brandy
FOR THE PIES
6 sheets frozen puff pastry (1 pastry sheet makes 4 pies)
1 egg white
1-2 teaspoons demerara sugar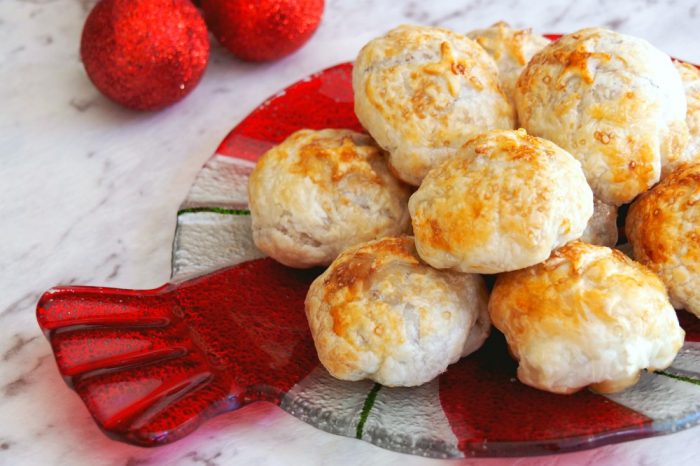 How to – Mince
Add all the mince ingredients in a bowl and mix well.
Transfer to an airtight container and store in a cool, dark, place for at least a week, stirring occasionally to allow the flavours to develop.
Store (or gift) any left over mince in sterilised jars. The left over mince will keep for up to 6 months in a cool, dark place or in the the fridge.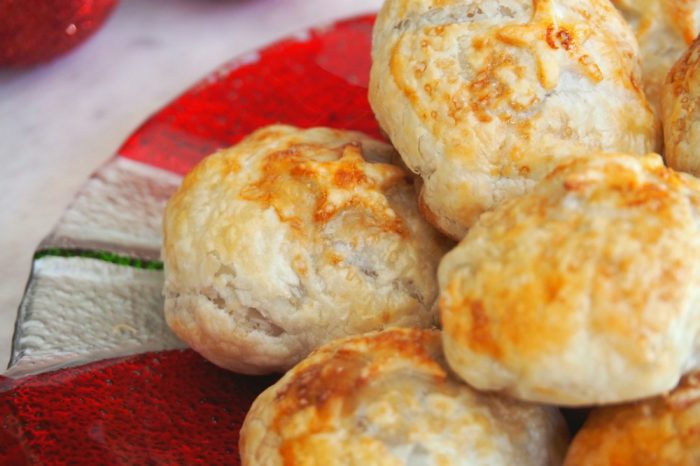 How to – Pies
Line a baking tray with baking paper and preheat the oven to 200C/180C fan-forced. Defrost pastry sheets, remembering that one sheet of pastry will make a minimum of 4 mince pies.
Cut out 4 x 10cm circles from each sheet of pastry. You can save the offcuts for decorating, or if you want to be super thrifty continue to re-roll to make an extra circle or two.
Place a dessertspoon of mincemeat in the centre of each circle. Brush half the edge of the circle with egg white and then fold over and bring the edges together, gently pressing with your fingers until the mincemeat is completely encased in it's little pastry pouch.
Flip the pies over so the sealed edges are underneath and gently flatten with the palm of your hand so you have a small round pie.
Cut out some small stars (or other festive shape) from the pastry offcuts and place one star on the top of each pie. Using a sharp knife, cut two small slits in the top of each pie, brush generously with egg white and sprinkle with demerara sugar.
Bake for about 15 minutes until puffed and golden.