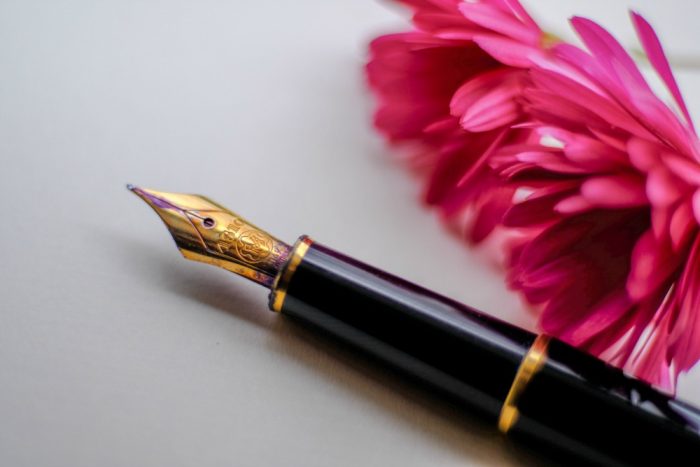 I feel like such a rebel because I have neither a word for the year, nor do I have a resolution. Not even one!
This is partly because I have commitment issues – the idea of choosing one word and one (or more resolutions) and  having to stick to to it/them for the whole year makes me feel quite anxious. And partly because I know myself so well, setting resolutions for the whole year is really just a glorified exercise in setting myself up to fail.
The things is, I don't think I need to wait for a new year to wait for a purpose or a resolution, and neither should that purpose or resolution necessarily last all year long.  I love a new beginning and I don't see the point of waiting 365 days for a fresh start, when I get one every 24 hours. (Instant gratification is my jam!)  For me, every day is a new beginning and an opportunity to live with purpose.
Talking about new creative pursuits, Joshua from The Minimalists  argues that "the direction is more powerful than the destination" and I think that's true, not just for every year of life, but for every day of life. In my experience,  more often than not, the value, the benefit and the learning isn't at that final destination, it's in the journey, even if sometimes I don't get "there" at all. That's okay too.
I still have my list of 101 Things in 1001 Days – and it's a work in progress. I'm almost certain I won't finish the list in 2018 (or by the deadline in 2019 for that matter,) but that's fine by me. Everything I cross off that list is a step in the right direction and has added or will add value, benefit and/or learning to my life.
Of course, there are some resolutions which I plan to undertake all life long – be kind, live well and love much – to name but a few and those are goals I want to achieve not every year, but every day. I know every day won't be full of unicorns, cake and rainbows and some days I but even though every day may not be good, I know I'll be able to find something good in every day (even if it takes me a while to find it.)
I think Shakespeare got love mixed up with life, when he said it didn't run smooth because life isn't life without a bump in the road and some bumps are definitely bigger than others. I don't have a crystal ball and I don't know what 2018 holds. However, what I do know is that although I can't control what happens to me, my loved ones and the world beyond, I can control how I deal with it and I'll do the very best I can.
My goal this year, is to make it the best year yet… One day at a time.
What about you? Have you got a word for the year? Do you make resolutions? Do you have any new year traditions?
Linking up with Kylie for IBOT