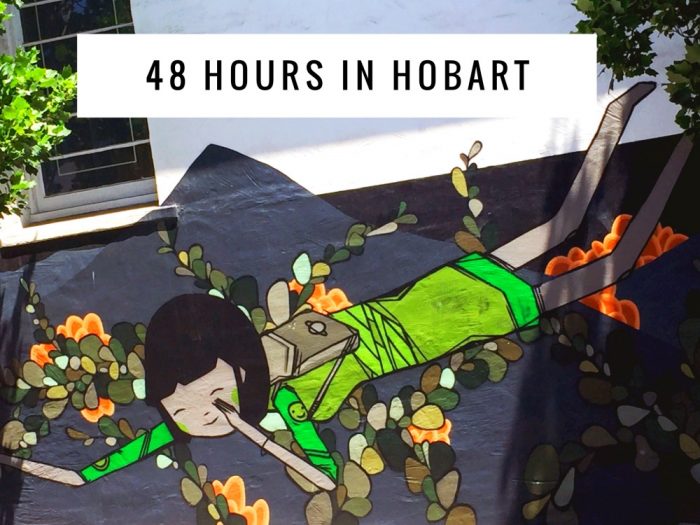 We had the pleasure of spending this weekend in Hobart – it was our third weekend visit in three years – so definitely wasn't our first and I'm hoping it won't be our last. It's our happy place. If you need more Hobart tips – check out my pick of the Best Breakfasts and Coffees in Hobart, 7 Places to Eat and Drink in Hobart and 9 Things to Do in Hobart Without a Car.
Now I'm going to 'fess up, we were tired, we were hungry and as we'd ticked so much sightseeing off the list  in previous visits. this  trip was all about eating, drinking and sleeping…With a side of running. So here's what we packed in!
Where we stayed…
Ibis Styles Hobart, 173 Macquarie Street
We rested our weary heads at the Ibis Styles –  new to us and relatively new to Hobart (it opened in July 2017) – this hotel ticked all the boxes. It's clean, fresh, modern and reasonably priced (by Hobart standards anyway.)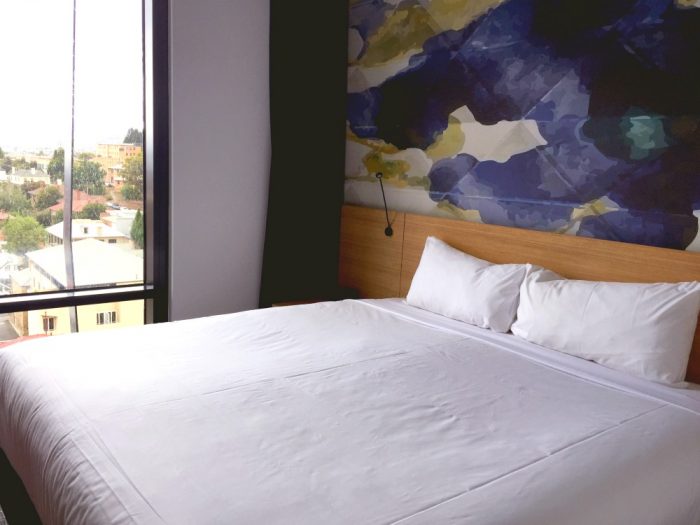 We splashed the cash for a deluxe room on a higher floor with a water view. The room was really compact but the bed super comfy and the room had more USB points than you could shake a stick at. With it's central location and relaxed, trendy vibe, it was the perfect place to base ourselves for weekend.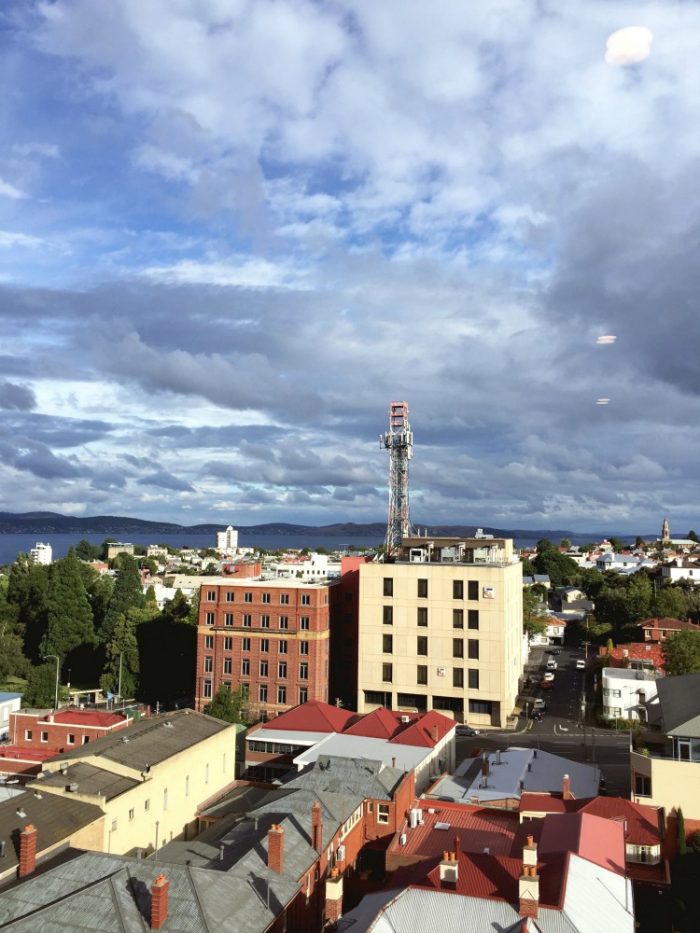 What we did…
There's nothing we love more than a weekend away, than a weekend away with a run. The main event of this runcation was the Cadbury Marathon. This running extravaganza includes a full marathon, a half marathon, a 10K, a 5K and a kiddies 1K. We decided that the 10K was for us the Goldilocks distance, not too long, not too short, just right.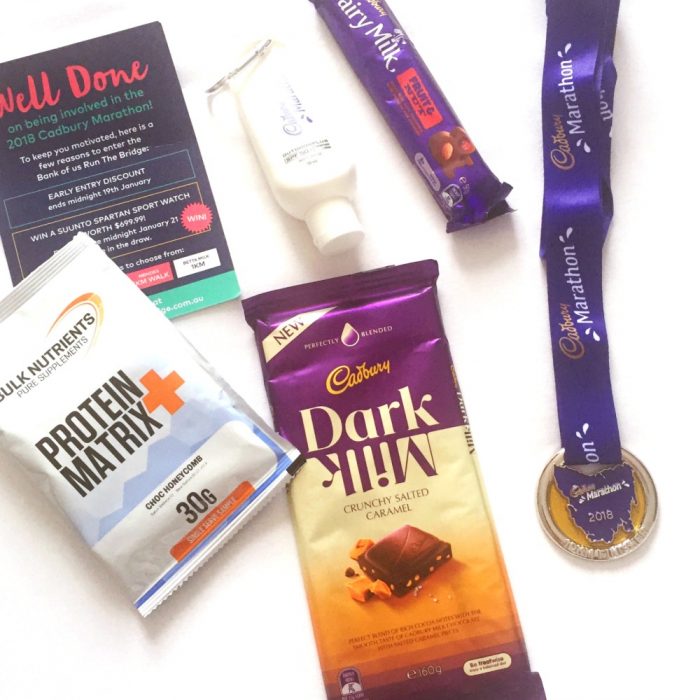 The field is relatively small compared to other running festivals, but what the event lacks in size, it makes up for in atmosphere. It has a wonderful, community feel and  at the end of the course, runners receive not just a medal, but chocolate! The highlight for me was meeting my chocolate heroes, Freddo Frog and Caramello Koala.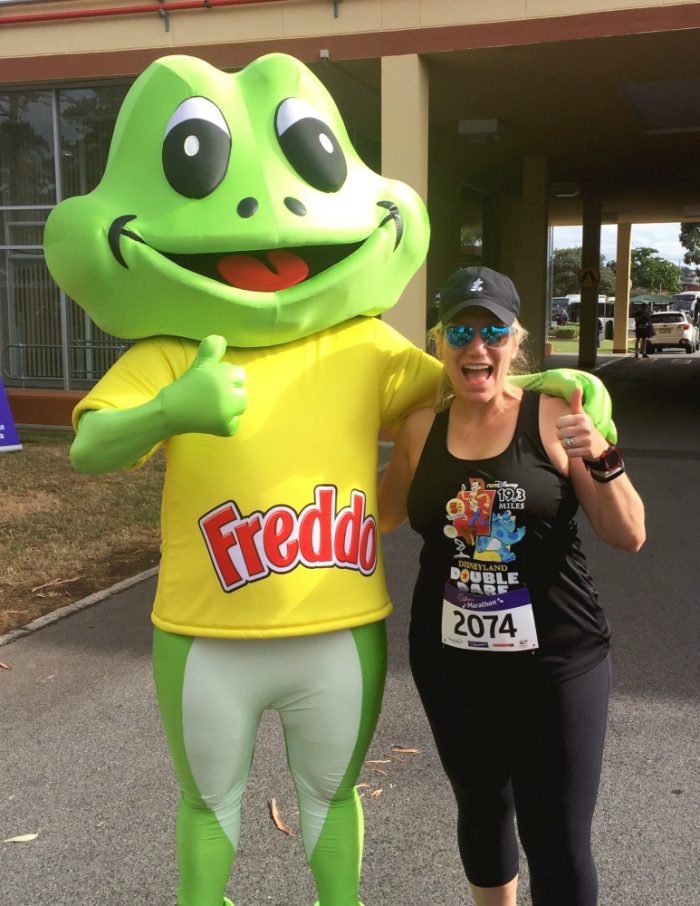 The Tasmanian Museum and Art Gallery, Dunn Place, Hobart
We've actually visited the museum and art gallery before but I cannot resist a free museum, especially one that has an exhibition featuring Australia's largest marsupial carnivore, the Tasmanian Devil. The enlightening natural history exhibition runs until 6th May so run, don't walk! That said, even without the devils on show, the museum is well worth a visit.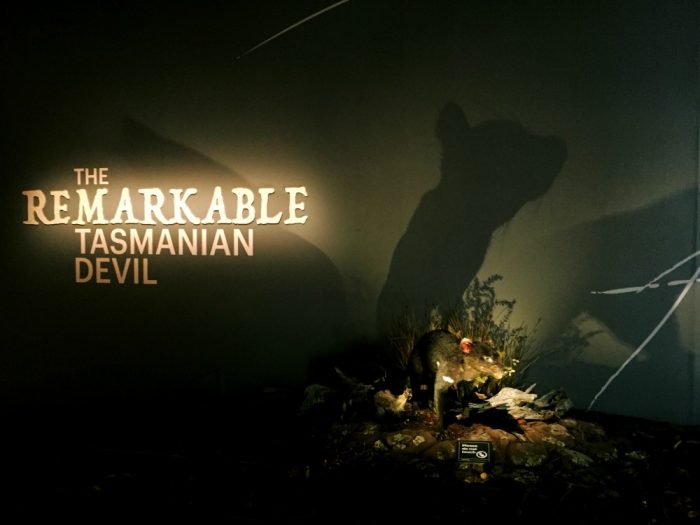 Where we ate…
Standard Drinks, 54 Liverpool Street
This burger bar is a spin off of Hobart burger hotspot, The Standard. Right around the corner from the original Standard, the bar serves booze, reasonably priced burgers, fried chicken,  pimped up fries and pie for dessert, all in a neon, eighties retro setting.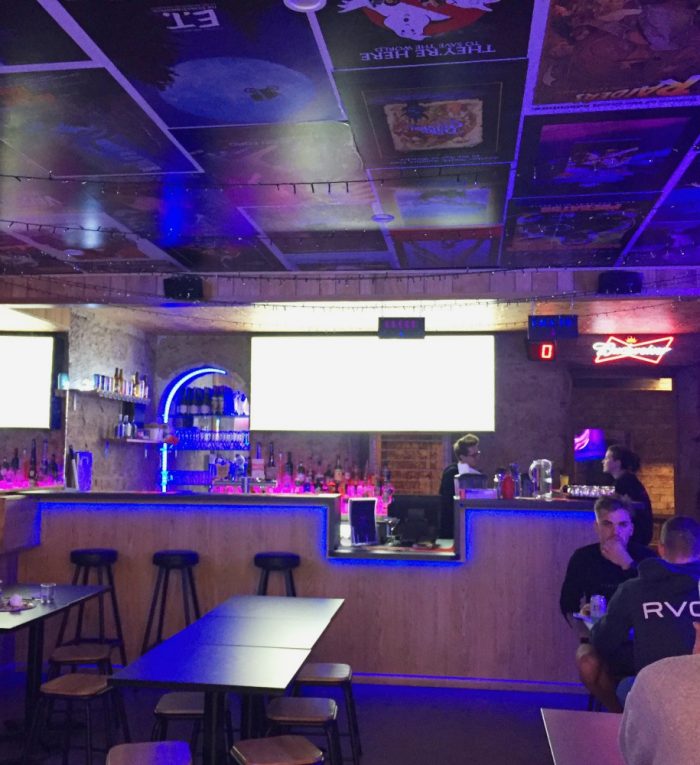 There's a lot to love here including an imaginative burger menu, an extensive game selection and some uber cool eighties movie posters on the ceiling. If you love burgers and think the eighties are greaties, you're going to love this place! As you can see, David was pretty taken with the Reverse Cowgirl Burger – a delicious combo of  chicken, bacon, cheese, buttermilk onion rings, bbq sauce, pickles and mayo between two buns.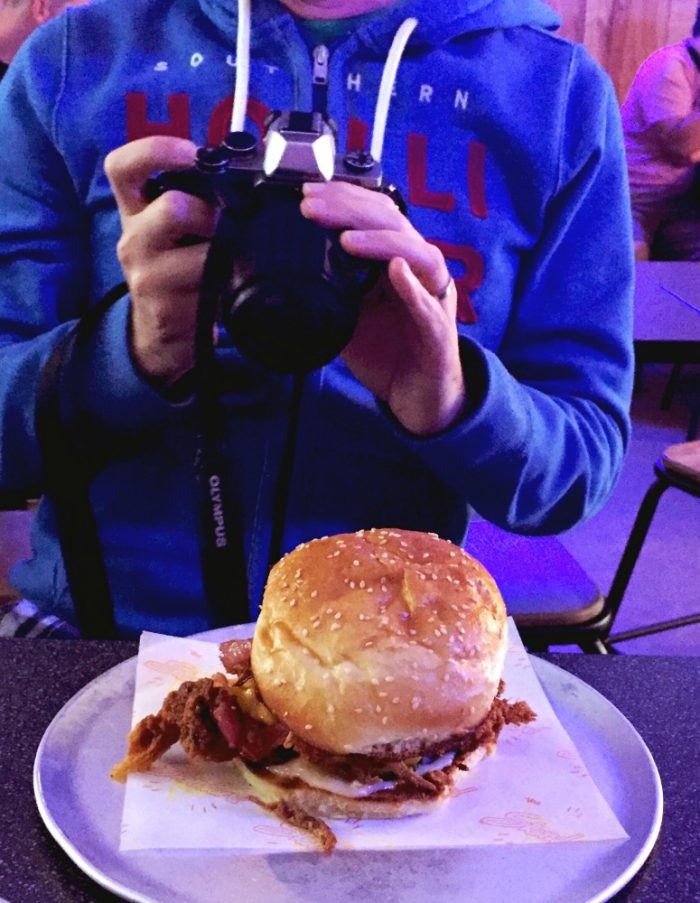 Pilgrim Coffee, 48 Argyle Street
Here you'll find exposed brick, stylish lighting, hipster vibes, decent coffee and an eclectic food menu. The food is as good as the coffee and I can vouch for the  potato hash with mushrooms and perfectly poached free range eggs. It really is the stuff brunch dreams are made of.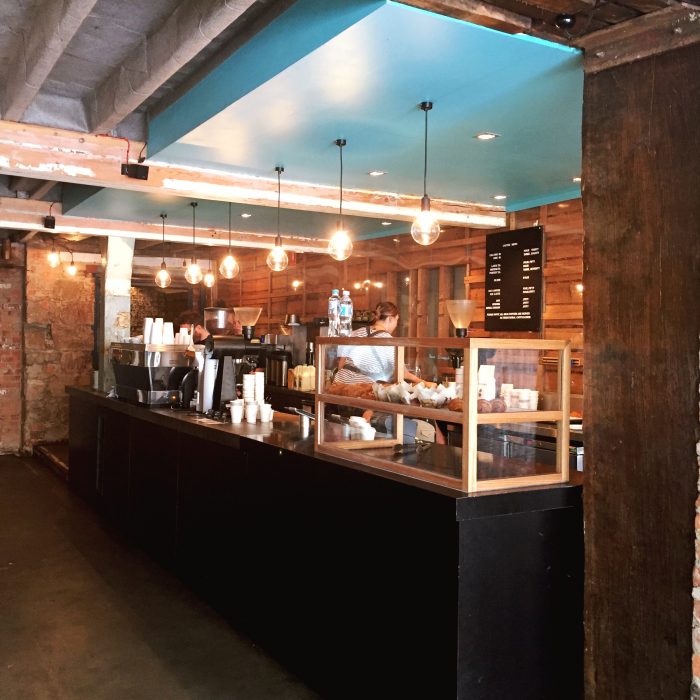 Frank, 1 Franklin Wharf, Hobart
I've wanted to eat in this modern, funky restaurant for what seems like forever. In fact, this was my third attempt to eat at Frank in three years. In the first year we couldn't get in, last year we had to cancel because I had a migraine, and this year was third time lucky. Woot!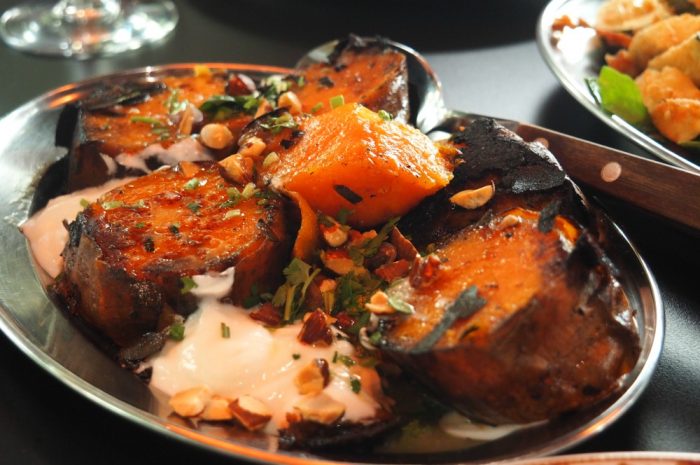 The Argentinian inspired menu, friendly service and colourful, fun interior did not disappoint. Food is designed to share and is delicious and flavoursome. Everything we ate was fabulous but the Cola Glazed Pork Belly with fried pickles and the Sweet Potato with Goats Curd were our favourites.
Dandy Lane, 10/138 Collins Street, Hobart
Tucked away off a busy street in the CBD in Collins Place, Dandy Lane is easy (but way to good) to miss. Here you'll find superb coffee, delicious food and friendly service in a light, airy space although there's outdoor seating too. The food menu is fresh and fabulous, the hardest part is deciding which plate of deliciousness to choose. The Dukkah Eggs with grilled mushrooms, spinach, feta, poached eggs and grain toast gets my vote.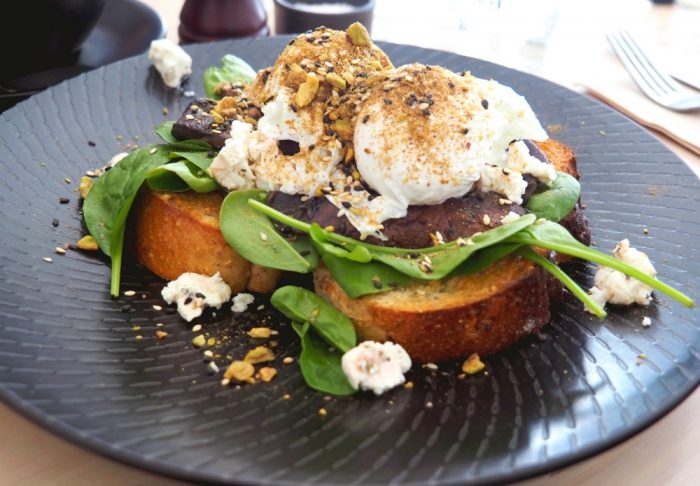 Where we drank…
T Bone Brewing,  308 Elizabeth Street, North Hobart
After a particularly horrendous flight and especially awful weather on arrival in Hobart, staying warm, dry and settling our stomach with some craft beer seemed the most sensible option. T bone offers a tasty and interesting selection of craft beers made on site and with all Tasmanian ingredients.
Everything on tap is handcrafted and brewed in small batches, so popular brews tend to sell out quickly and as a result, selection can be limited. No matter, because the friendly bar staff will be happy to advise you of a delicious alternative, and besides, there is no such thing as a bad brew here.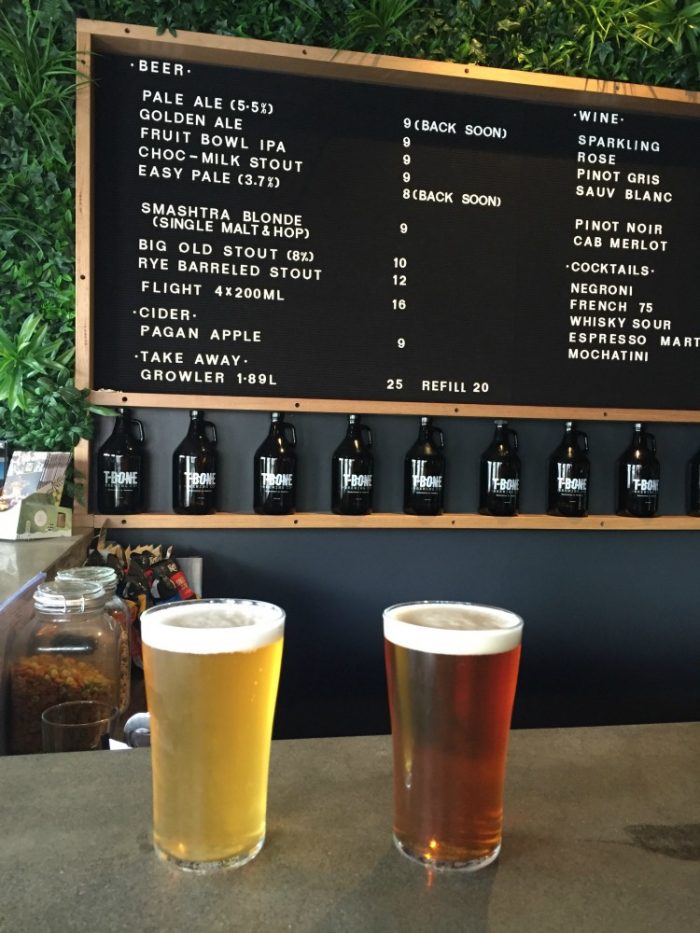 Shambles, 222 Elizabeth Street, Hobart
We rarely revisit the same place twice but we made an exception for Shambles. We love the great selection of fabulous beers in an ace space. Personally, I love the  front of the brewery – it has a great vibe –  but the brewing magic happens out the back, which is a great space for groups and even has a table tennis table!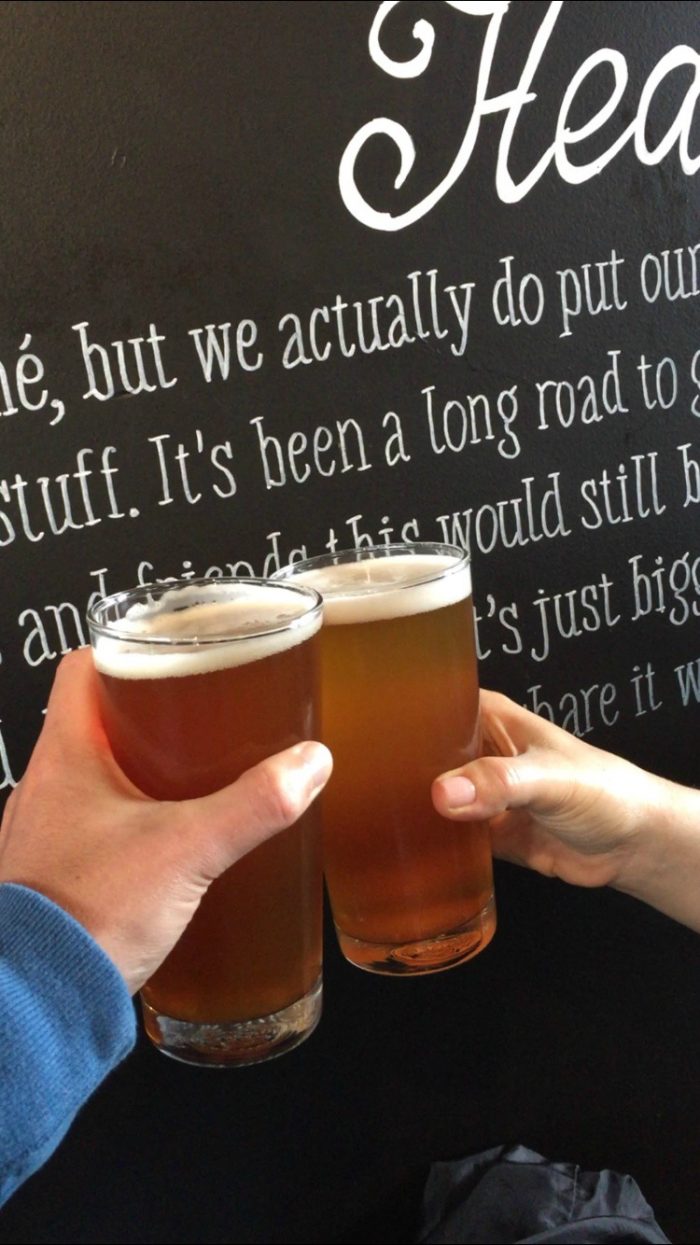 Lark Distillery, 14 Davey Street, Hobart
Lark's Cellar Door had long been on our Hobart wish list. It's a whiskey lover's dream with over 150 premium malt whiskies including Tasmania's finest, but there's also a selection of Tassie wines, beers and spirits plus coffee and cheese plates all served in a relaxed and inviting atmosphere.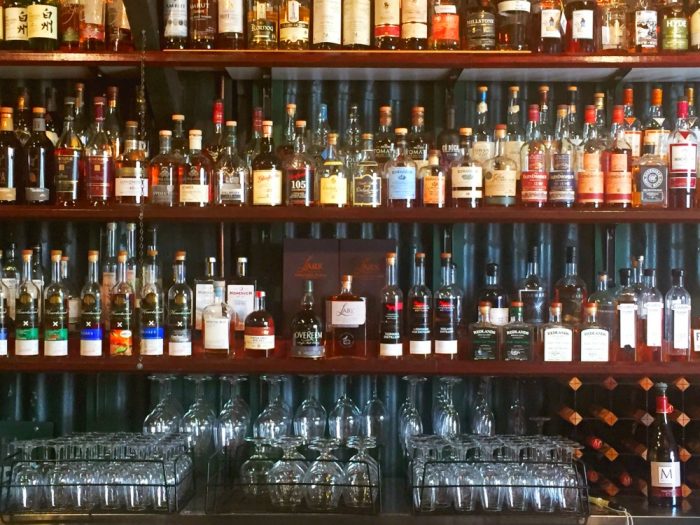 We're here on our friend Rochelle's recommendation – this is the place where she allegedly had the best gin and tonic of her life. It's a bit early in the afternoon for a whisky so we follow Rochelle's lead and have a Forty Spotted gin and tonic. It's in a league of it's own.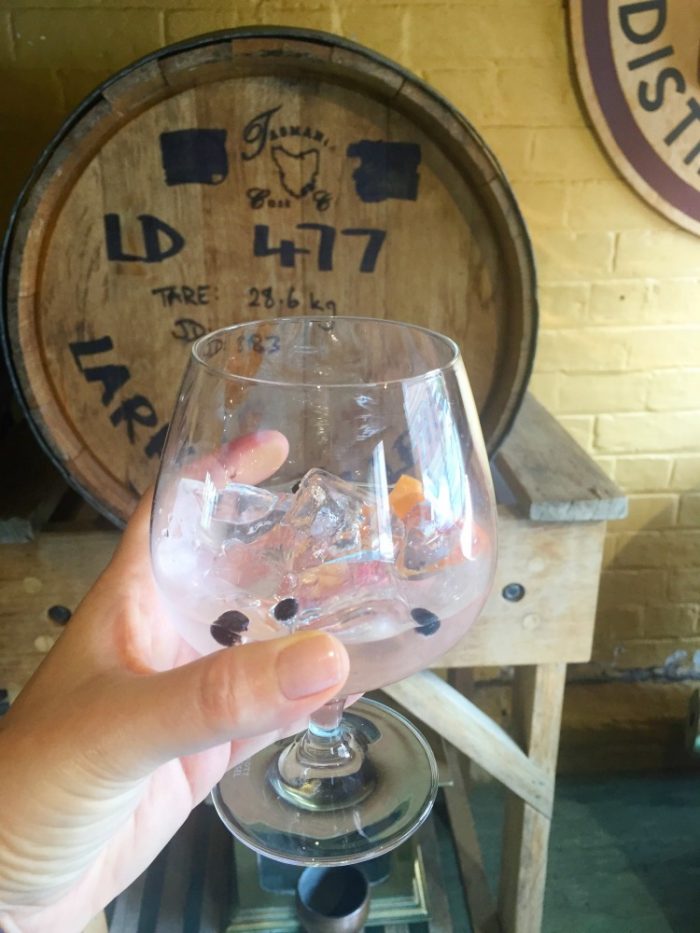 Gold Bar, Suite 3, Ground Floor/11 Morrison Street
We have our server at Lark to thank for finding the hidden gem that is Gold Bar. This cosy speakeasy has a theatrical vibe, gold galore and  is tucked away in the back of a courtyard. It's so worth seeking out. This place is a gin lover's delight and hosts 103 gins plus  of course, there's some rum, whisky, brandy and cocktails too.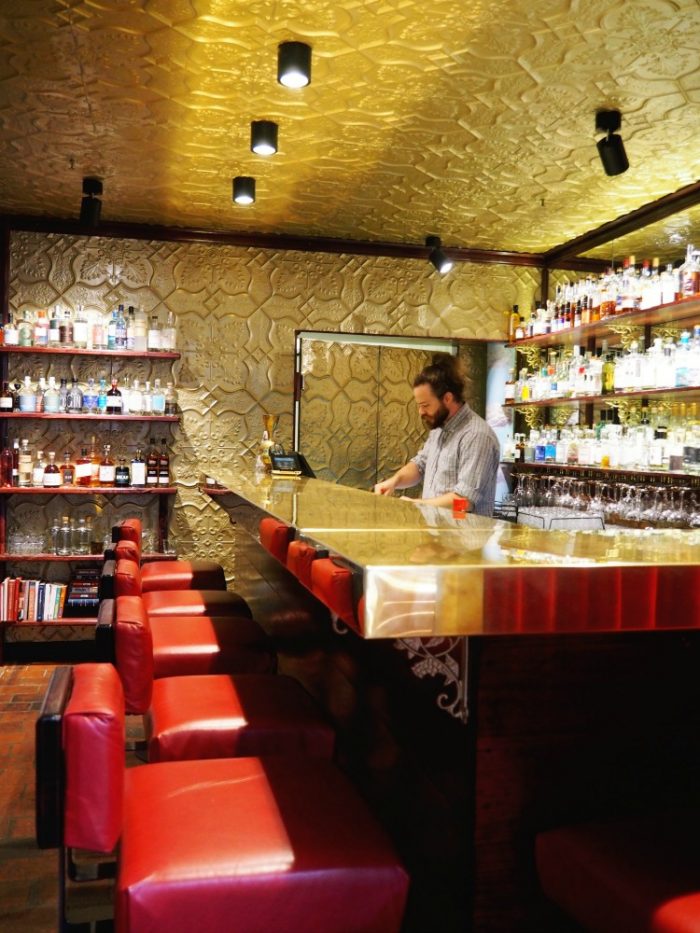 I don't think there's anything owner Ian Reed doesn't know about gin and he's more than happy to share his knowledge. The gin and tonics here are next level, but most of these artisan gins are too good to be mixed with tonic, they're stand alone delicious.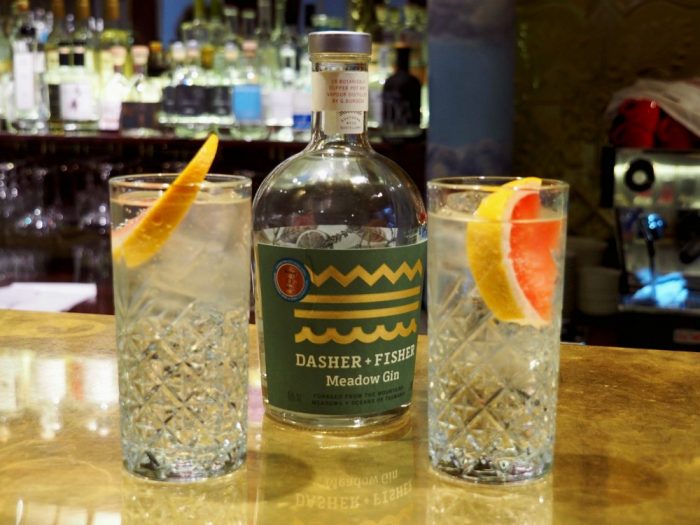 And if you're looking to line your stomach, do not miss Ian's mum's pies or sausage rolls – they're homemade and they're totes delicious. The recipe for the sausage rolls might be top secret but the location for this bar isn't. Seek and ye shall find!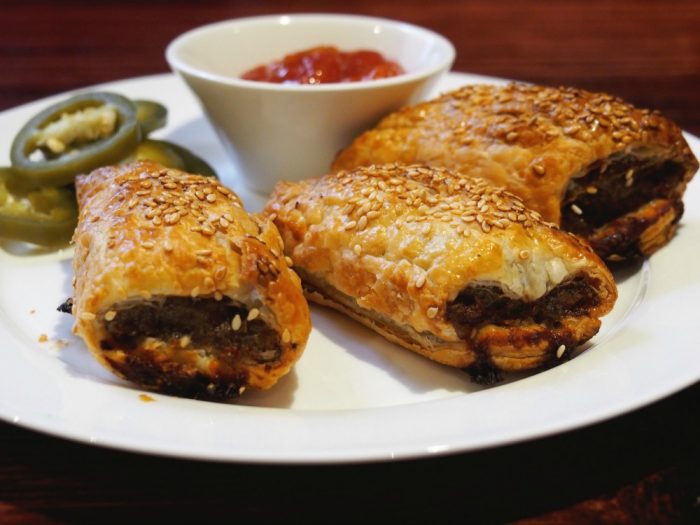 Institut Polaire, 7 Murray Street, Hobart
Another bar, another recommendation and another new favourite. This snowy, cold climate wine and cocktail bar is uber cool and embraces Antartica with a passion for everything cold hearted. We loved the clean, luxe interior, friendly, professional service and the amazing wine list, even if the wine glasses were a bit of a handful!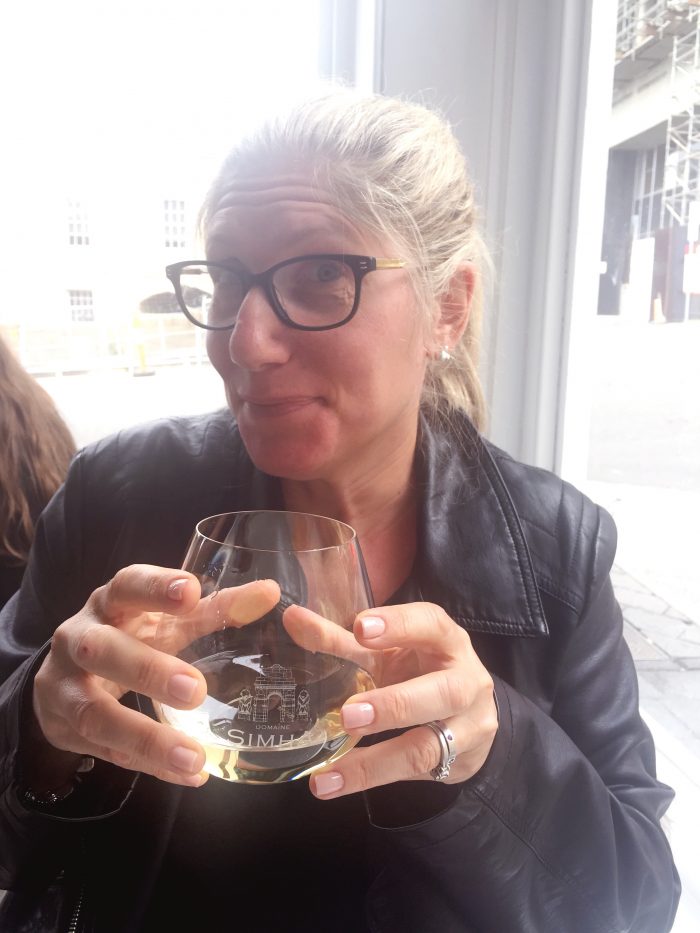 Before we knew it, we'd run out of time and stomach space and were on our way home! Until next time, Hobart! Because there will be a next time!
Have you ever been to Hobart? What should I add to the list for next time? Would you run for chocolate? What's your ideal way to spend a weekend break?
All accommodation, race entries, food and drinks were thoroughly enjoyed and independently paid for. As usual, all opinions are of course,honest and my own.
Linking up with Kylie for IBOT and  Van, Marcella, Lauren and Isabel for Wanderful Wednesday.