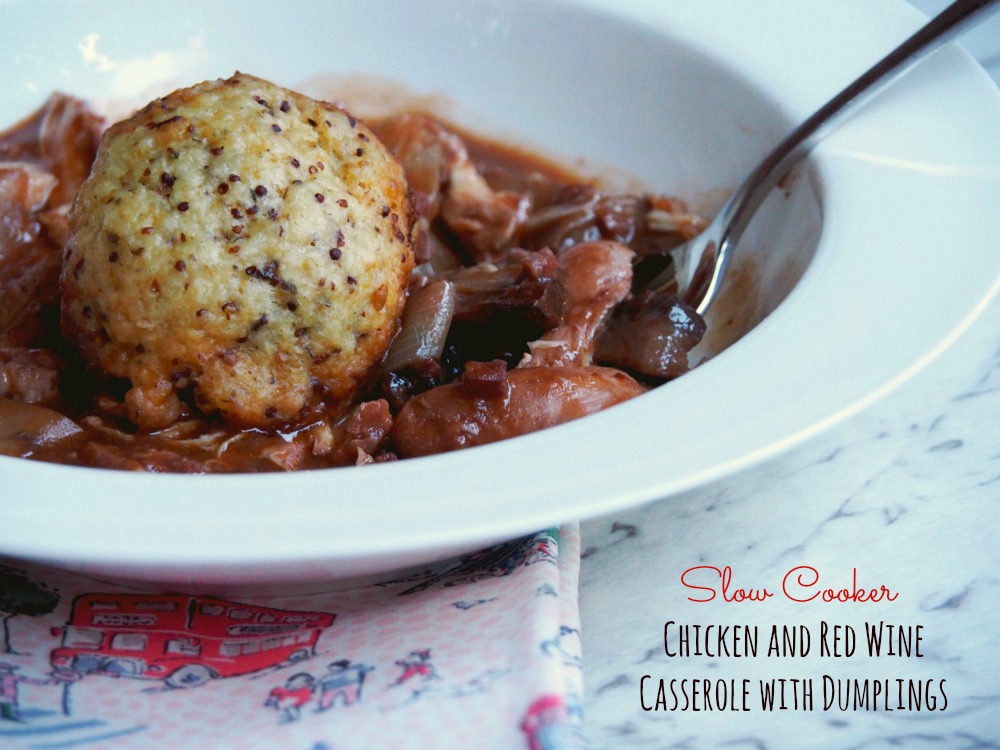 This delicious casserole with chicken, bacon and mushrooms topped with soft, fluffy dumplings really is a winner, winner chicken dinner.
Since I returned from the motherland I have been craving all the comfort food and cooking food to warm the heart and the belly. I can't work out whether this is because a) I am eating my feelings (and missing all my friends and family,) b) I am feeding my jet lag or c) it's winter down under and the weather demands it. I'm going to hedge my bets and say it's a wicked combination of all three.
I literally could not wait to dust off my slow cooker and this winter warmer was the most delicious way to get reacquainted with it. Personally, I find slow cooker dinners often ugly but always delicious and this casserole is no exception. Slow cooker dishes can sometimes be a bit sloppy but not with this casserole, the sauce is rich, thick and oh, so flavoursome.
Chicken, bacon and mushrooms are always a winning combination, and they're next level when you chuck in the most generous glug of red wine. The casserole is stand alone delicious but please don't miss out on the fluffy mustardy dumplings because dumplings make everything better.
I was going to wait to post this recipe until I got the perfect photo but I think taste always trumps looks. Besides, this recipe was too good not to share because everyone needs to warm themselves up with this this winter, really they do!
Do you believe that dumplings make everything better? Do you prefer food that looks good or tastes good?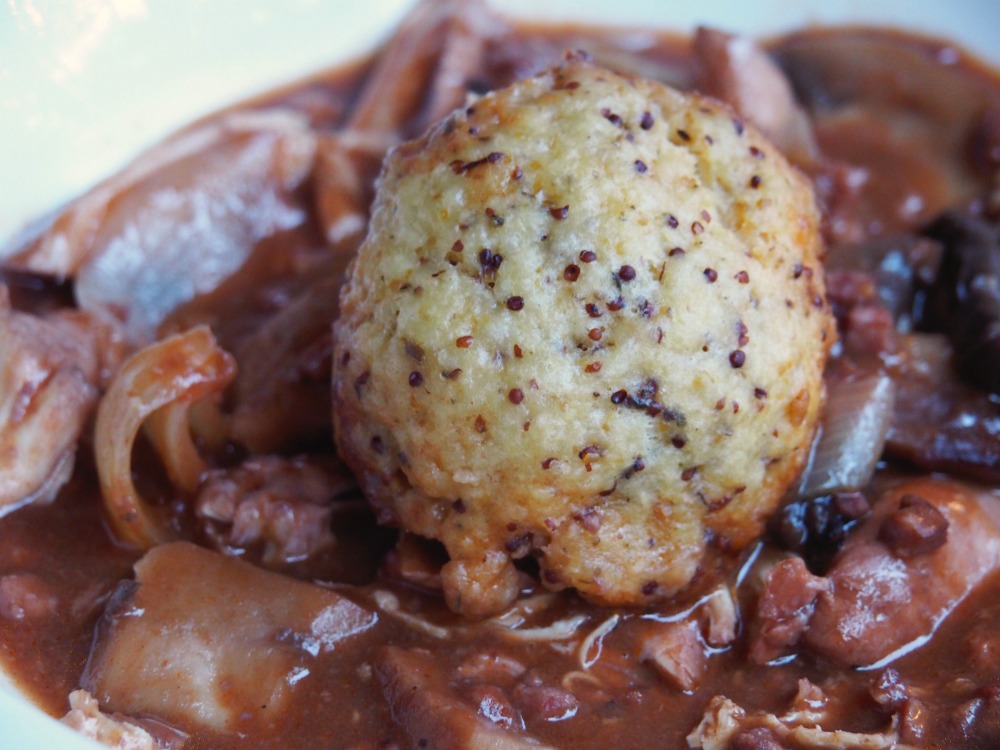 Serves 4-6
Ingredients
FOR THE CASSEROLE
1kg chicken breasts
1-2 tablespoons olive oil
3 tablespoons plain flour
2 onions, cut into wedges
6 garlic cloves, peeled and thinly sliced
200g bacon bits
300g large mushrooms, thickly sliced
300ml red wine
200ml chicken stock
2 tablespoons tomato paste
1 bouquet garni
2 bay leaves
FOR THE DUMPLINGS
100g fresh white breadcrumbs
100g self raising flour
100g butter, cubed
1 tablespoon wholegrain mustard
1 teaspoon dried mixed herbs
1/2 teaspoon dried thyme
2 eggs, lightly beaten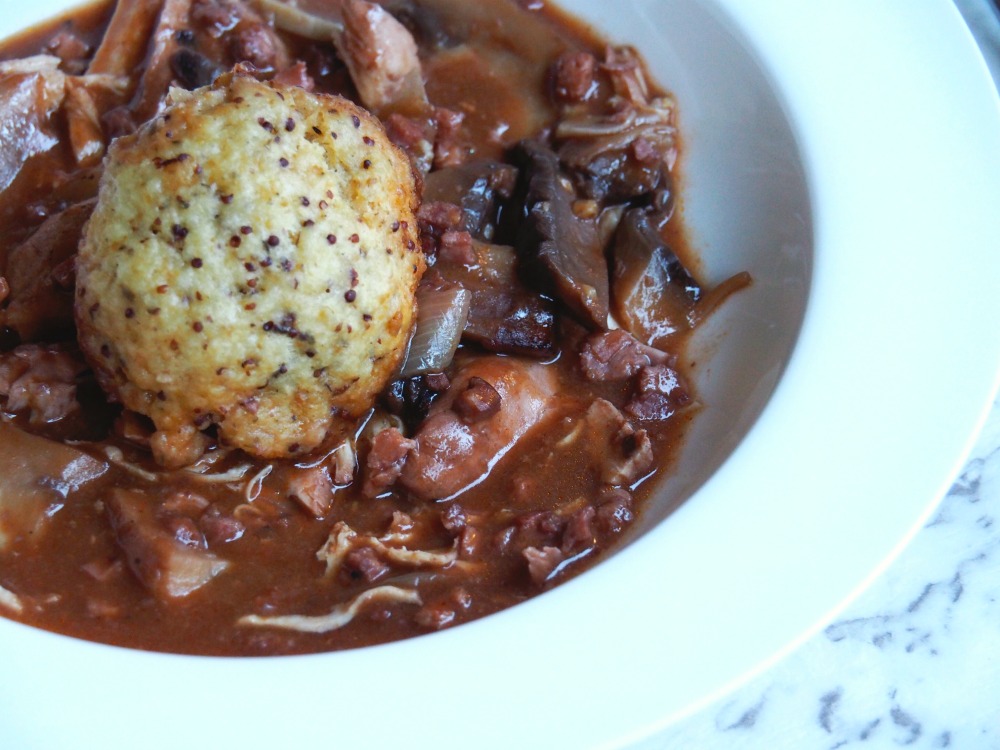 How to
Heat oil in large frying pan and brown the chicken in batches. Place in the slow cooker pot.
Add the flour, onion, garlic, bacon, mushrooms, red wine, stock, tomato paste, bouquet garni and bay leaves. Cook on HIGH for 4 hours.
While the casserole is cooking, prepare the dumplings. Put the breadcrumbs, flour, butter and mustard in to a food processor and blitz until breadcrumbs (or Thermomix 5 seconds on speed 6.)
Add the dried herbs, eggs and season well. Blitz again until the mixture makes a sticky dough (or Thermomix 20-30 seconds on interval speed.)
Using lightly floured hands, roll the dough into 8 balls and pop on top of the casserole. Cook on HIGH for a further 1-2 hours until the sauce has thickened and the dumplings are soft and puffy.
Spoon the chicken and sauce on to serving plates and top each one with a dumpling.