Although  I grew up and lived most of my adult life in London, I rarely got to play tourist in my own town. On our recent trip to the motherland, we had just 48 hours to make the most of London and fit in as much fun, food, frolics, friends and sightseeing as we could manage. Here's what it's like when you play tourist in your (old) home town!
Saturday
You just can't beat afternoon tea at Fortnum and Mason's Jubilee Tea Salon. It's teatime treating at it's best. Elegant surrounds, piano playing for your teatime pleasure, impeccable service, superior sconeage, scrumptious sandwiches, delectable sweet treats and a cake carriage that sweet dreams are made of. We're with our friends Ria and Dharish and there are menu choices to cover all our bases –  David chooses the savoury tea, Dharish and I go for the regular afternoon and Ria goes for the high tea, opting for a Beef Surf and Turf with Bearnaise sauce as the main event.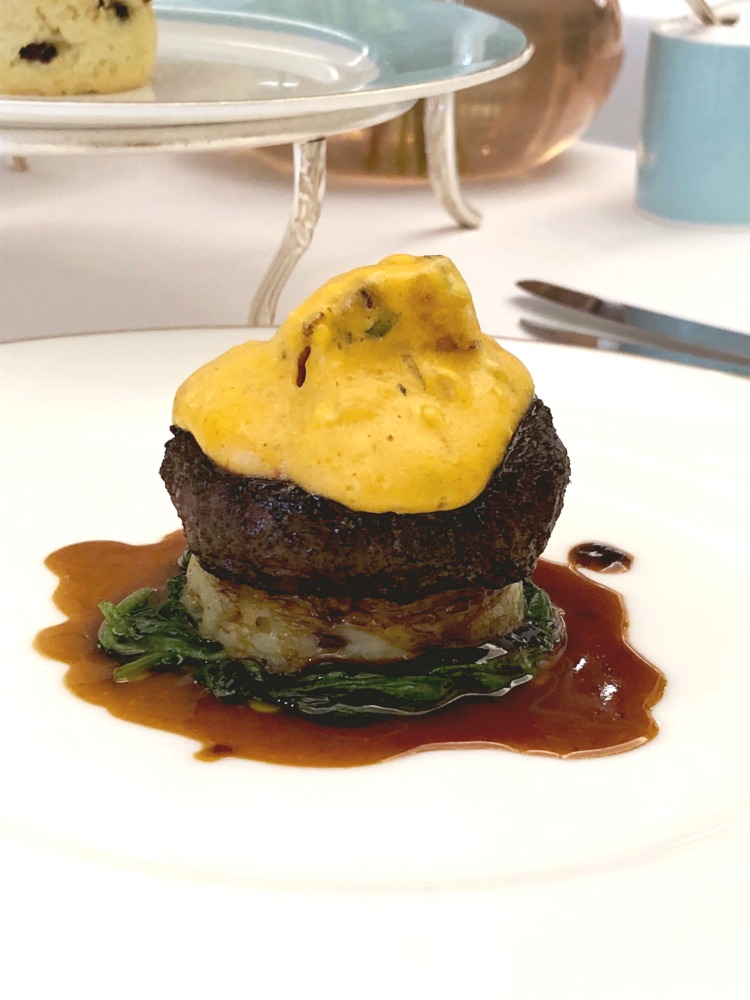 Dharish doesn't eat pork or beef so not only do they prepare her sandwiches accordingly, they also bring out gelatin free sweet treats, the attention to detail here is second to none. You can get as many sandwiches as you like and although we're too stuffed to eat it now, we choose our cake selection (including this colourful Battenburg Cake) to take home for later, not least because the boxes are so pretty!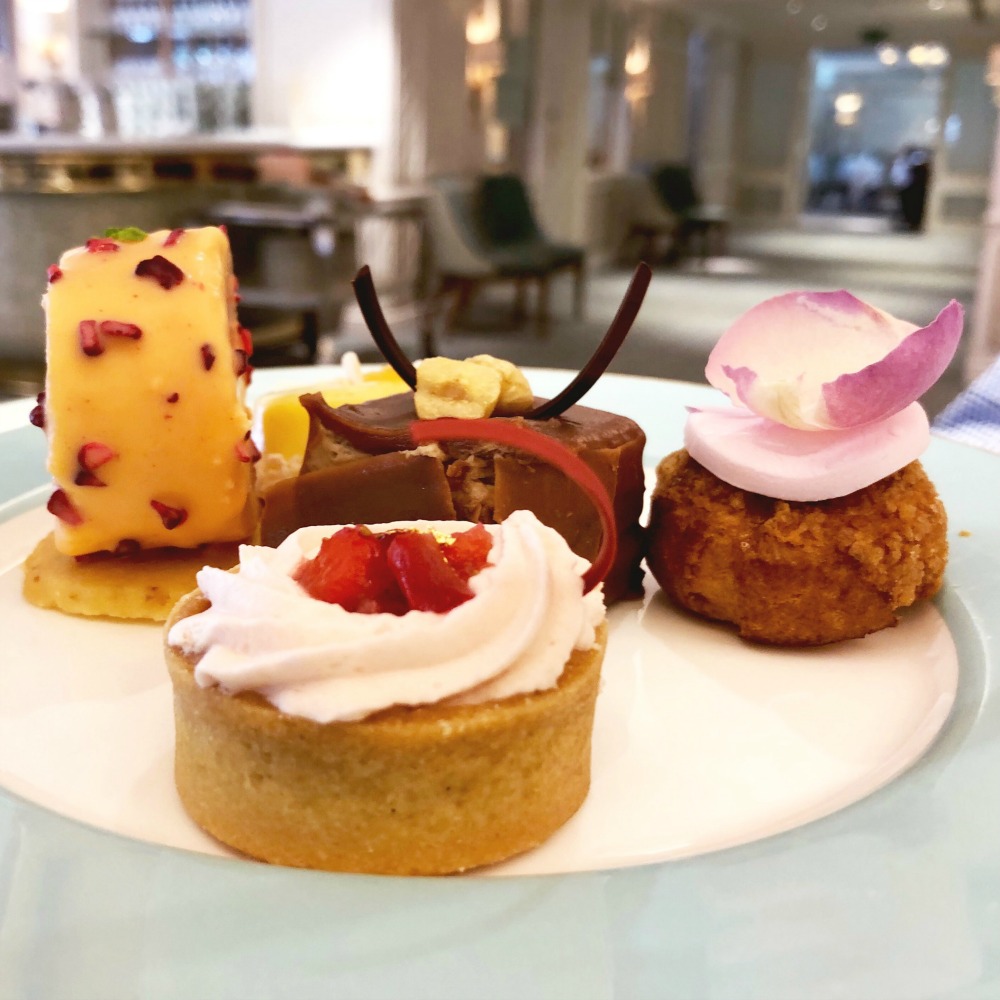 181 Picadilly, St James's, London
2.30pm Cocktails at All Bar One
We meander down Piccadilly looking for somewhere special to quench our thirst and celebrate our friend Richard's birthday. We're totally flying by the seats of our pants here and all the places we google are either reservation only and/or not open yet. Our search may not give us a venue but it does show us some of our favourite sights. Cut a long story short, we end up in All Bar One. Although, I'm not a fan of chain pubs per se, this place is most pleasing. It's modern, light, spacious, the gin menu is extensive and the service is friendly.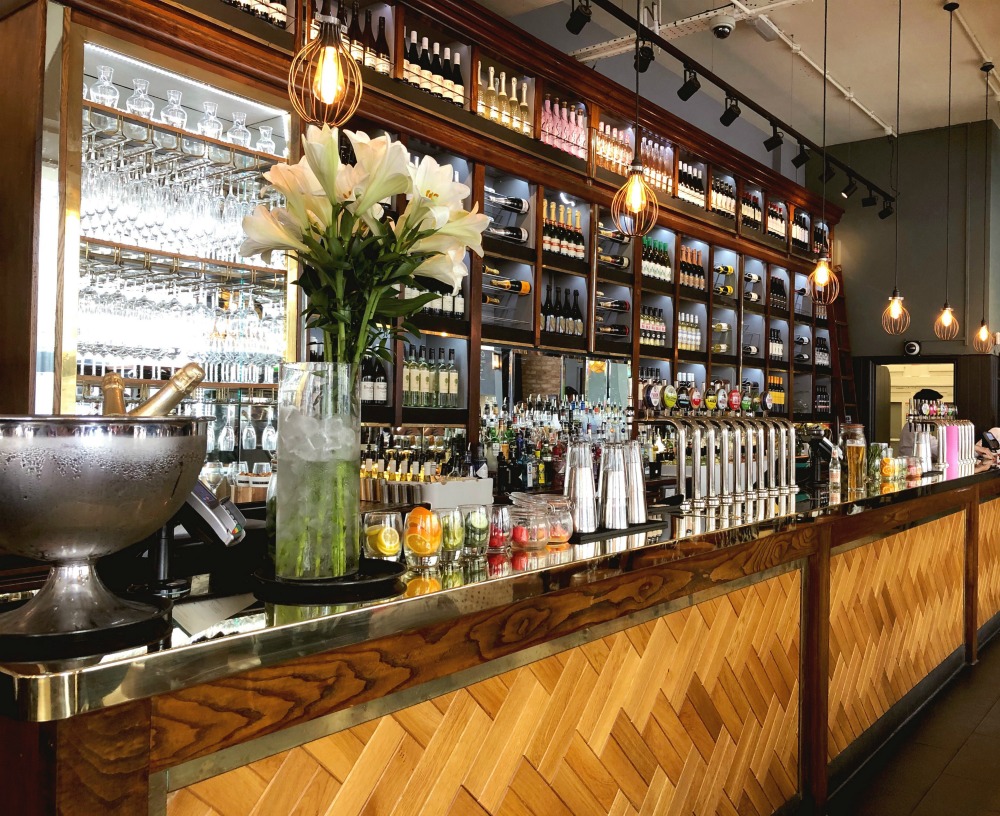 108 New Oxford Street, Fitzrovia
The World Naked Bike Ride is an annual event that protests against car culture and celebrates the human body. We'd heard about it but didn't think we'd be in a position to see it. You know how there are some things in life you wish you could unsee, well, this is definitely one of them. Nevertheless, when we hear the horns and see the cyclists riding by,  I have to run outside for a closer look. I can't help but think how uncomfortable it must be to ride a bike without clothes, and more to the point, without undies and I am more than a little disturbed to see that many of the cyclists are riding the Boris bikes that you can borrow around town. I hope they're wiping those saddles down, that's all I can say! #onlyinLondon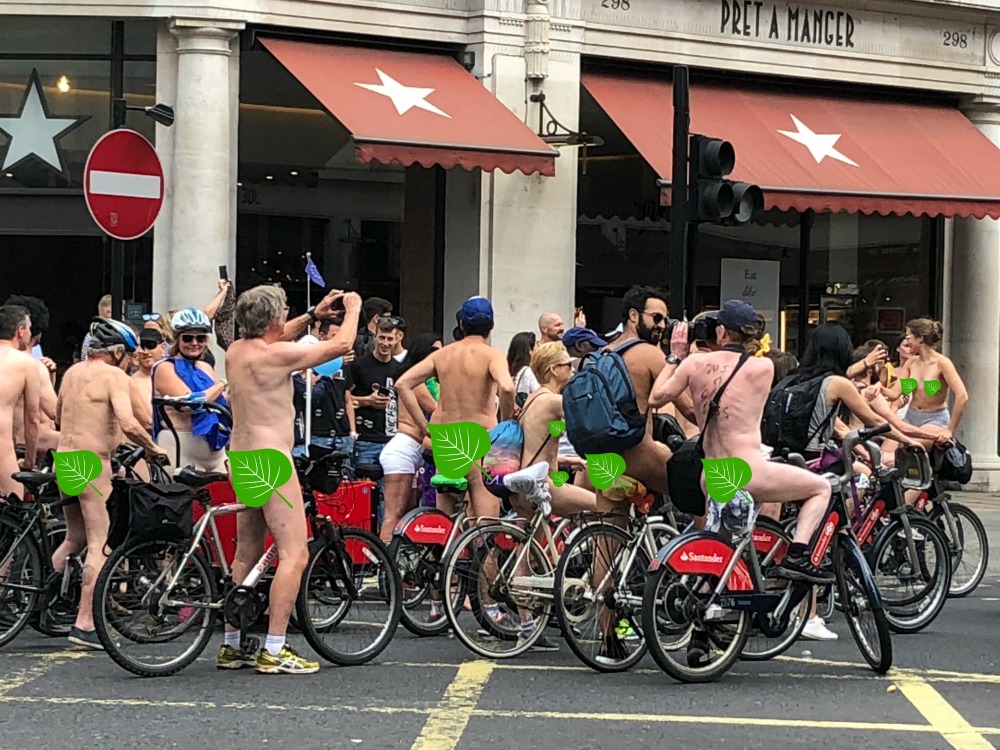 Richard's birthday celebrations get  in full swing at Swingers where we get our crazy golf on.  With two nine hole crazy golf courses, three street food vendors and five bars, it's competitive socialising at it's finest! We don't take advantage of the food or drink options because we're focused on the clubbing (of the golfing variety.)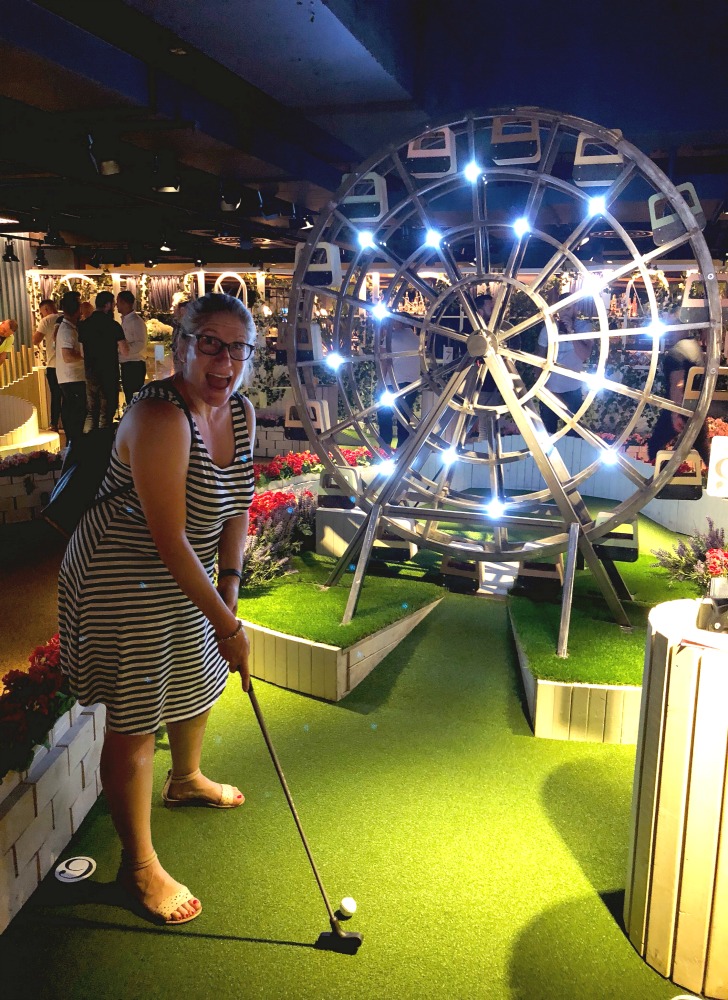 Lucky, we booked ahead  because the place is packed with people and there's a fun, party vibe. The course has more kitsch than you can shake a stick at and it's brilliantly laid out. I discover I don't suck at crazy golf after all and go on to  take second spot on the podium. However, nothing good lasts forever, not even crazy golf and before long we've finished our nine holes and are off on our merry way.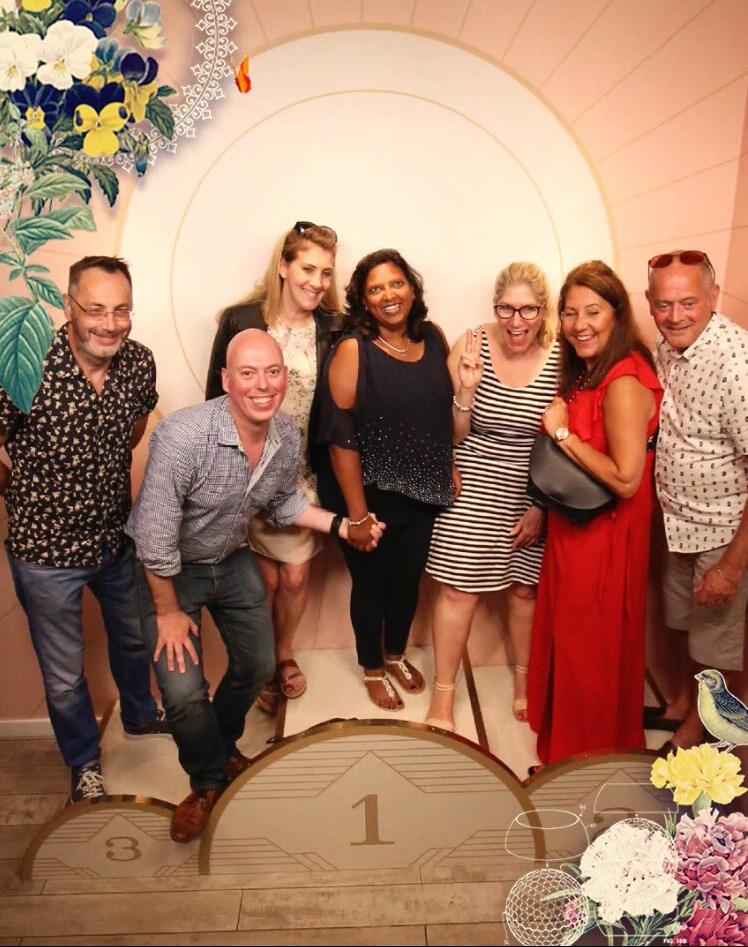 15 John Prince's Street, London
It turns out that crazy golf is thirsty work and we are in need of liquid refreshment. I'm excited to check out The Wigmore because I've heard good things about this modern British tavern in the corner of the Langham Hotel. There's a good selection of wine, beers and cocktails and the food menu is overseen by my culinary hero Michel Roux Junior. If only I had stomach space to spare!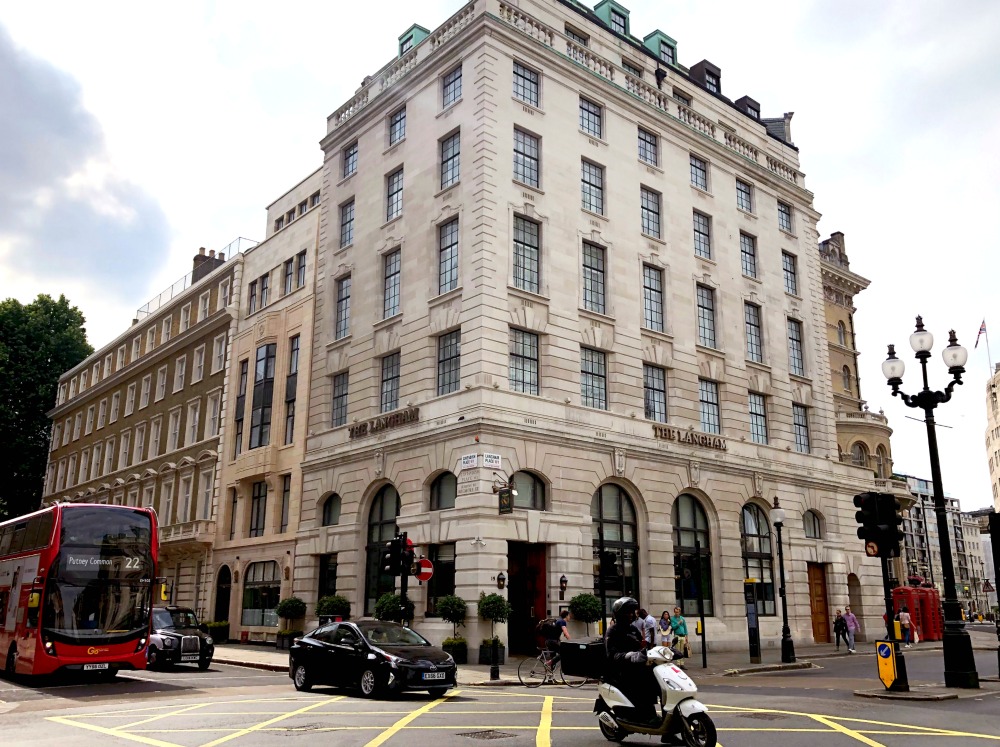 With it's high ceilings, brass fixtures,  leather seats and polished wood, this place feels a bit fancier than a regular pub but with a really warm and cosy feel.  This place is top notch with service to match. In fact, the five star service is what really sets this place apart. Our server, Fabiano cannot do enough for us and when he learns that it's Richard's birthday, he brings his drink with a candle and a card which makes our visit one to remember.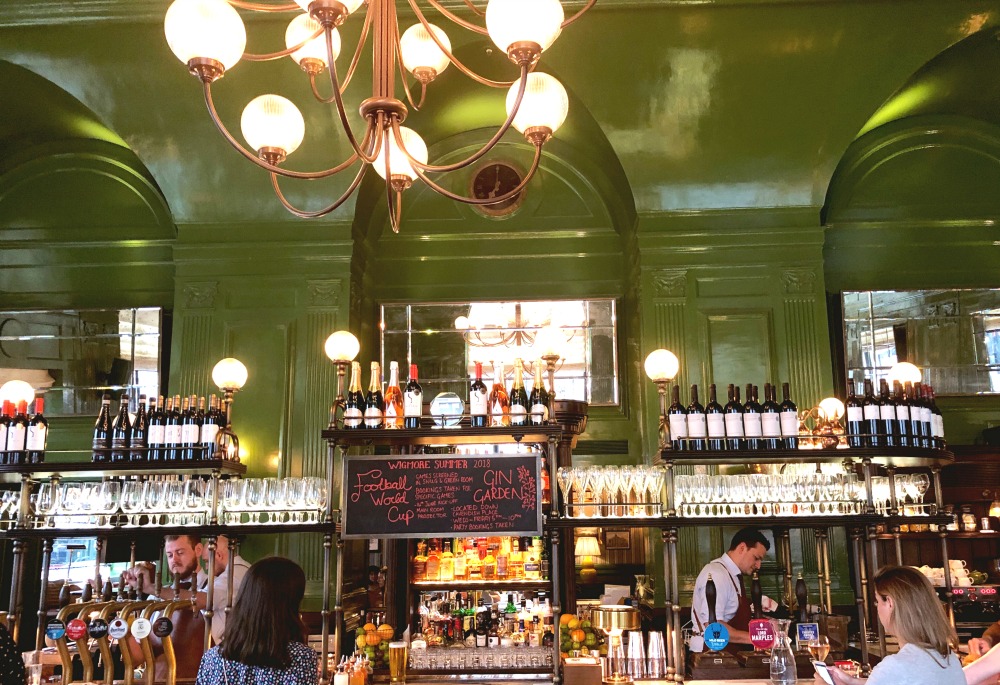 15 Langham Place, Regent Street
We head to Sergio's for Richard's birthday dinner where they go all out with the table decorating complete with balloons and sprinkles – such a nice touch. If the pictures on the walls are anything to go by, this cosy Italian trattoria is super popular with the stars of sport, stage and screen, and with everyday peeps too, because this place fills up quickly.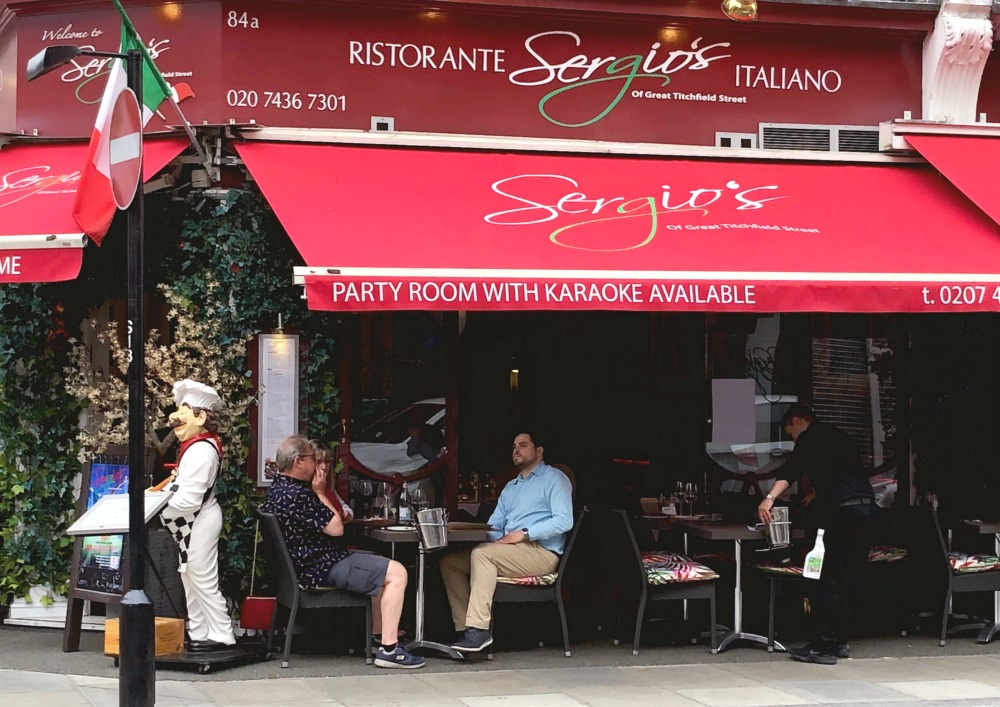 Portions are generous and the menu has heaps of choice. Most of the food is a hit, some of the food is a miss, all in all it's pretty average food at above average West End prices. On this occasion though, the company maketh the meal and a very merry time is had by all.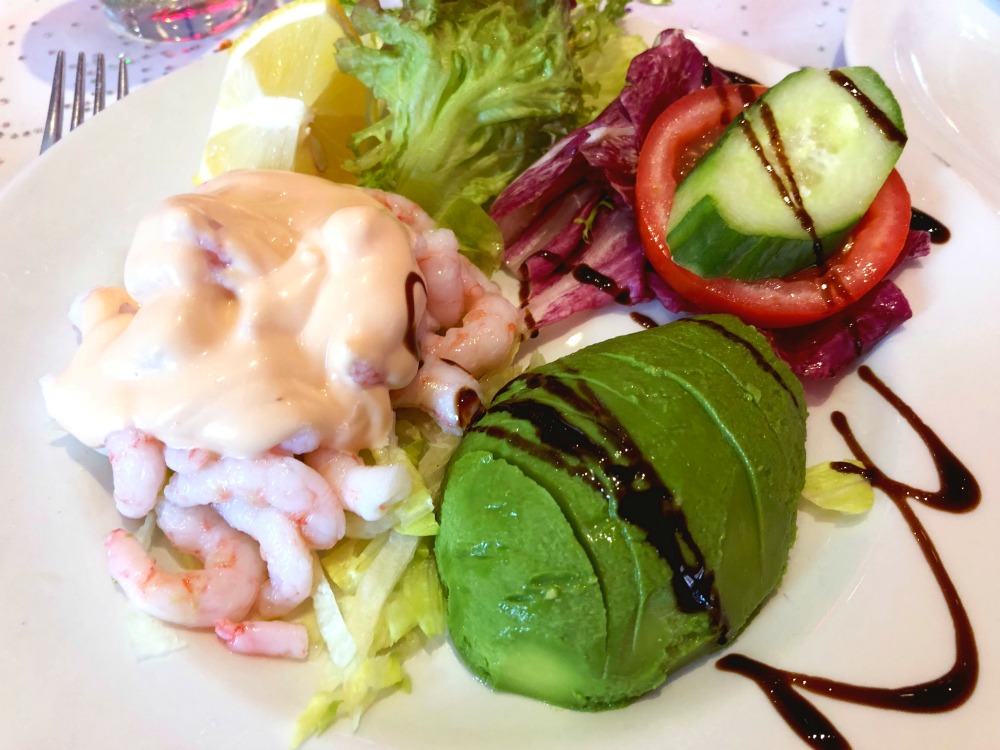 I must say, I  am a bit distracted by this coffee shop across the street situated in a lovingly restored Victorian toilet. I've said it before and I'll say it again, #onlyinLondon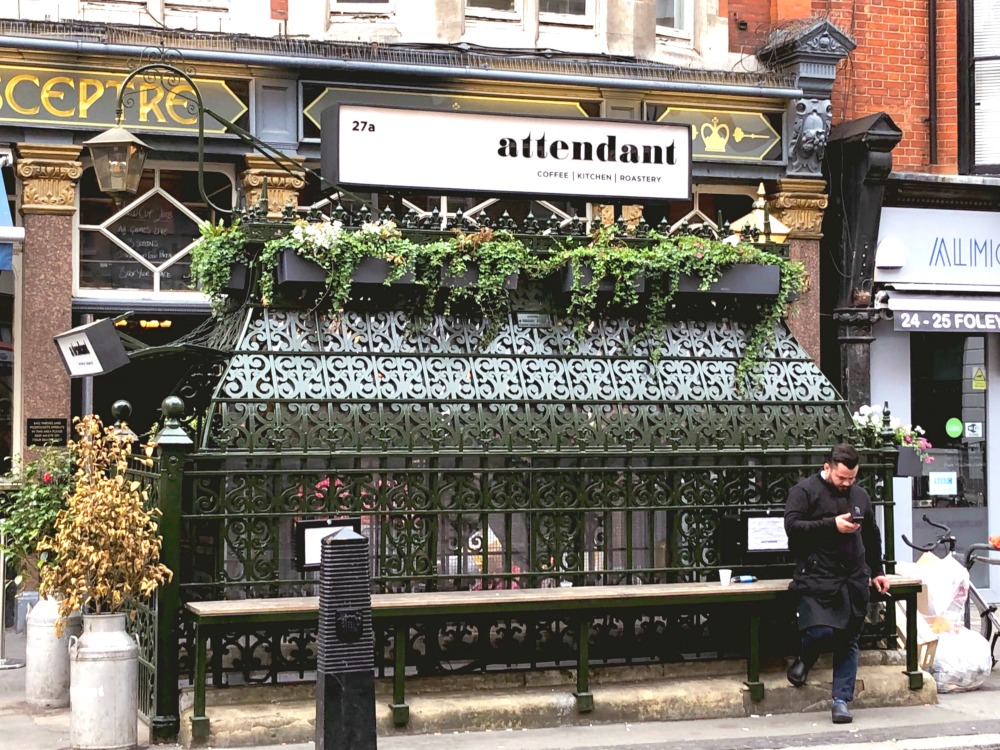 84A Great Titchfield Street, Fitzrovia
Sunday
11:00am Meet Dolly
Remember my friend Joan who came to stay? Well, the boot is on the other foot as now we get to visit her and the latest addition to her family, Dolly, the mini schnauzer. Isn't she the cutest canine ever? We enjoy a coffee, puppy cuddles and a trip down Holiday Memory Lane before we head to the West End.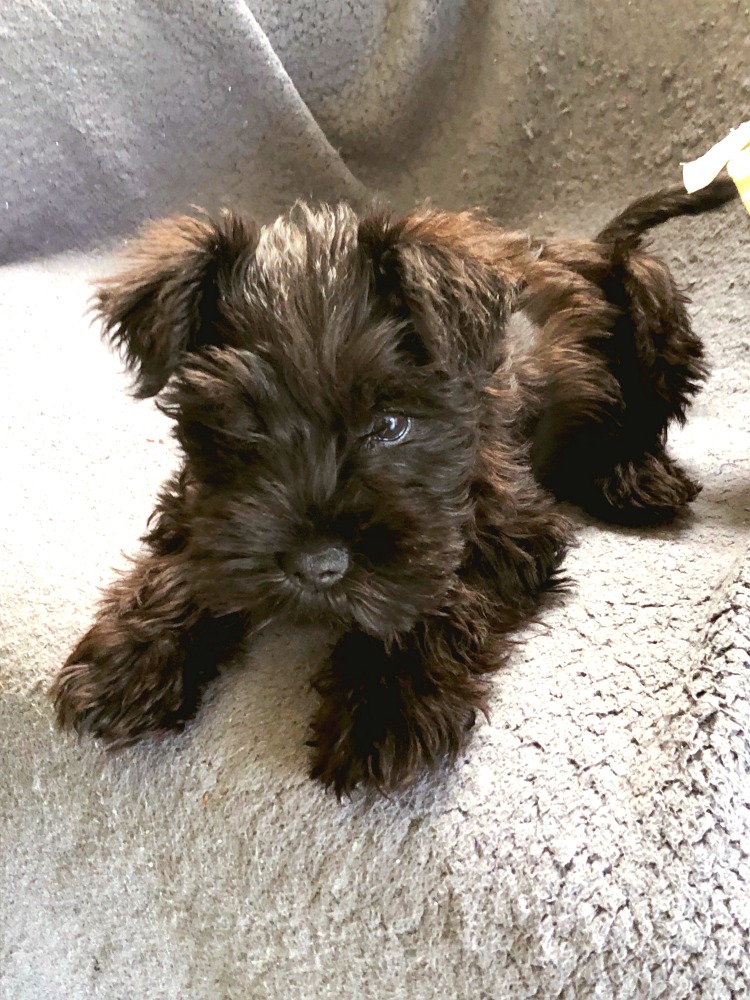 1:00pm Suffragette March and Check In at Flemings Mayfair
We arrive at Green Park just in time to see the start of the suffragette march. Many of the participants are wearing the suffragette colours of violet, white and green and it's really a sight to behold. It's an important reminder of what women achieved 100 years ago and what that means for us today.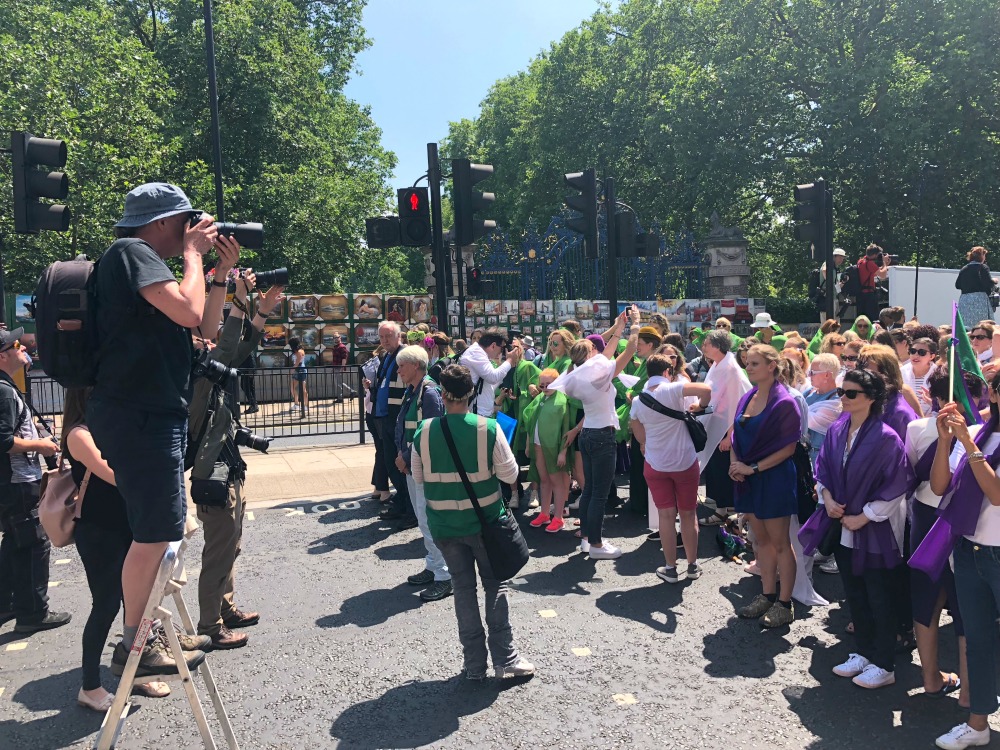 We check in to our digs for the night at Flemings Mayfair. This beautiful boutique hotel nestled in the heart of Mayfair is luxury plus. Our room is not quite ready so we leave our bags and explore the sights -they're all right on our doorstep!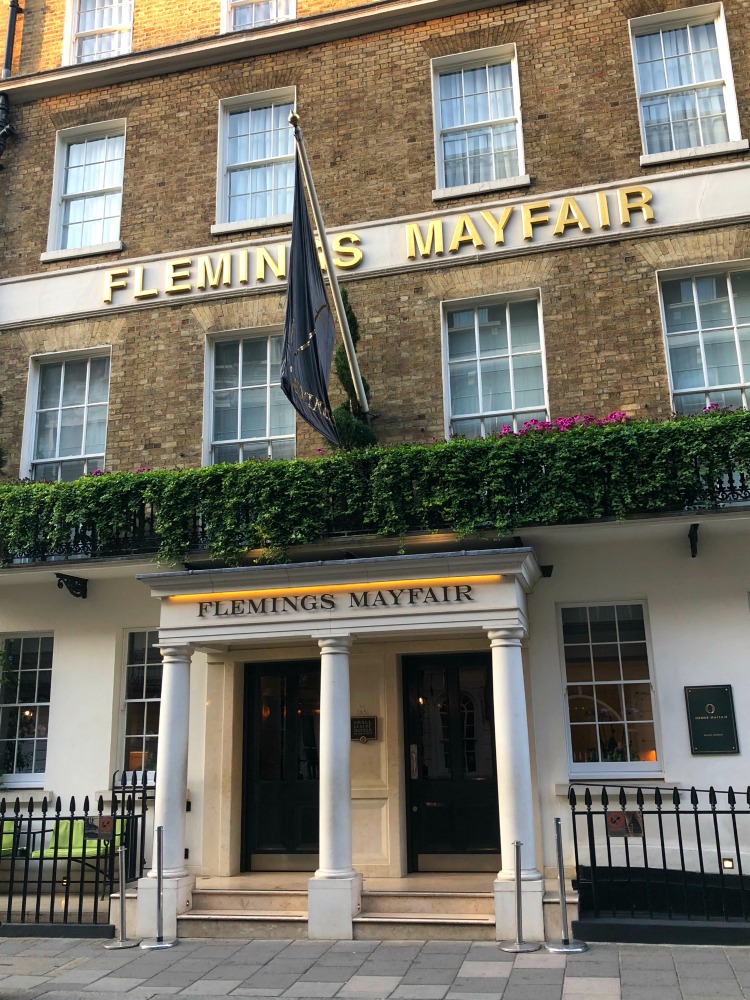 Here's a sneak peek of our Classic Double Room. It's an entry level room so let's just say it's very bijou, but it's quiet, comfortable and has everything we need. I am so in love with the wallpaper. It's a sightseeing itinerary in itself!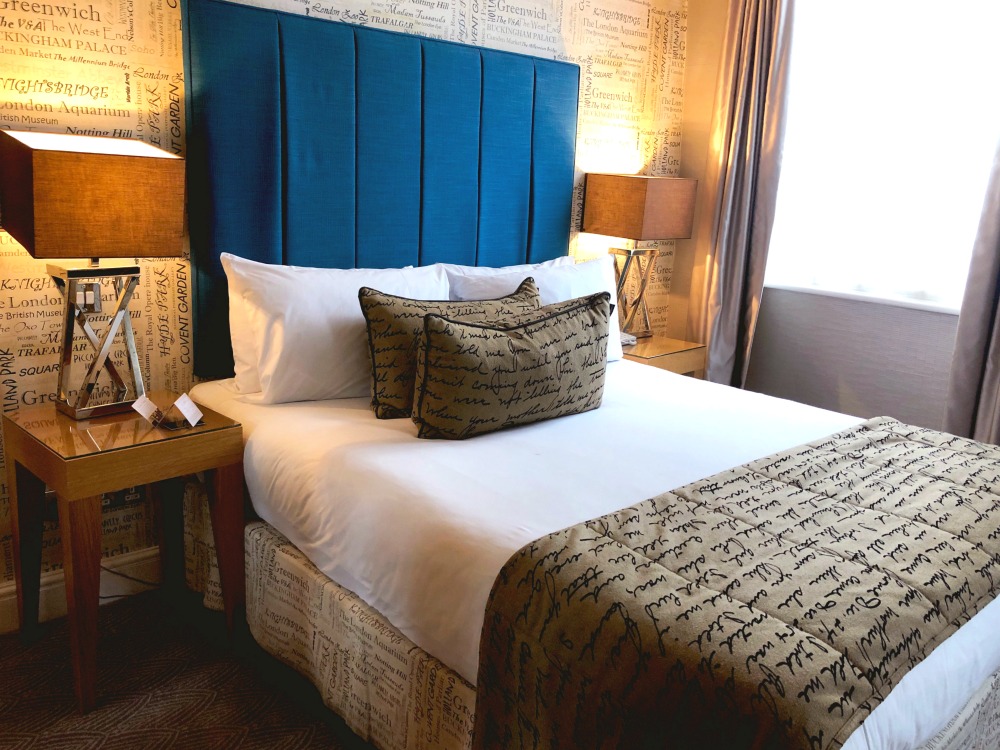 7 -12 Half Moon Street, Mayfair
After almost an hour of pounding the pavement looking for sustenance to suit, we are so hangry we could just about eat ourselves so we settle in for a feed at Rum Kitchen. I never say no to West Indian food. My mum used to live in St Lucia and the cuisine has had a special place in my heart and my belly ever since.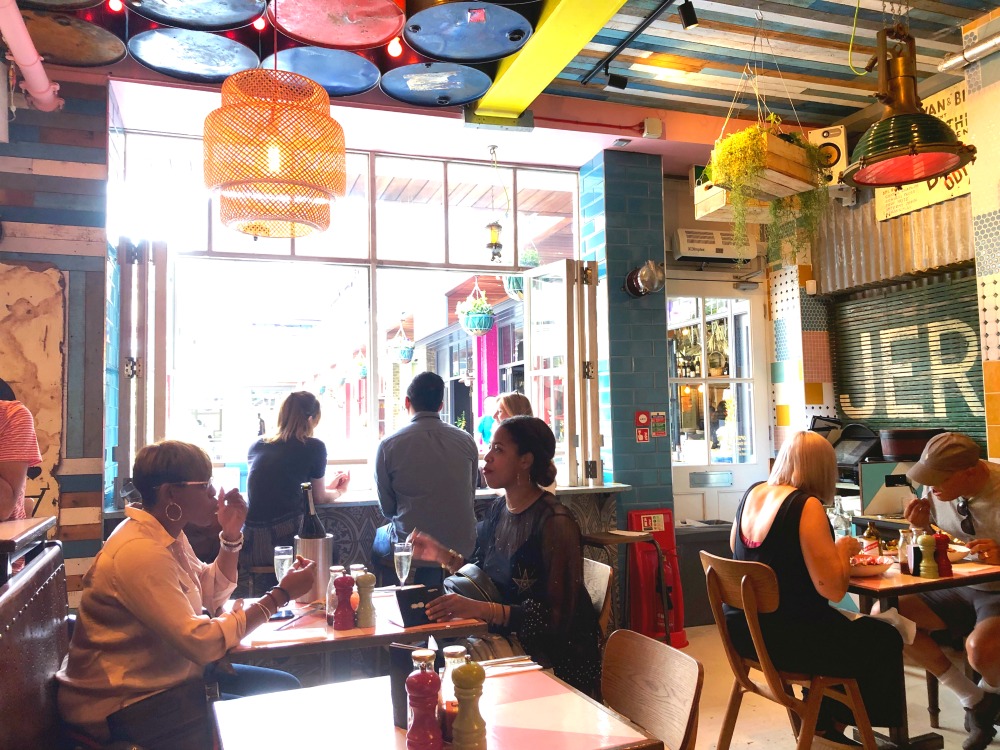 We love the vibe and the food although… nana alert! The music is a little too loud for my liking. David definitely wins dish of the day with his Spicy Fried Chicken – so good!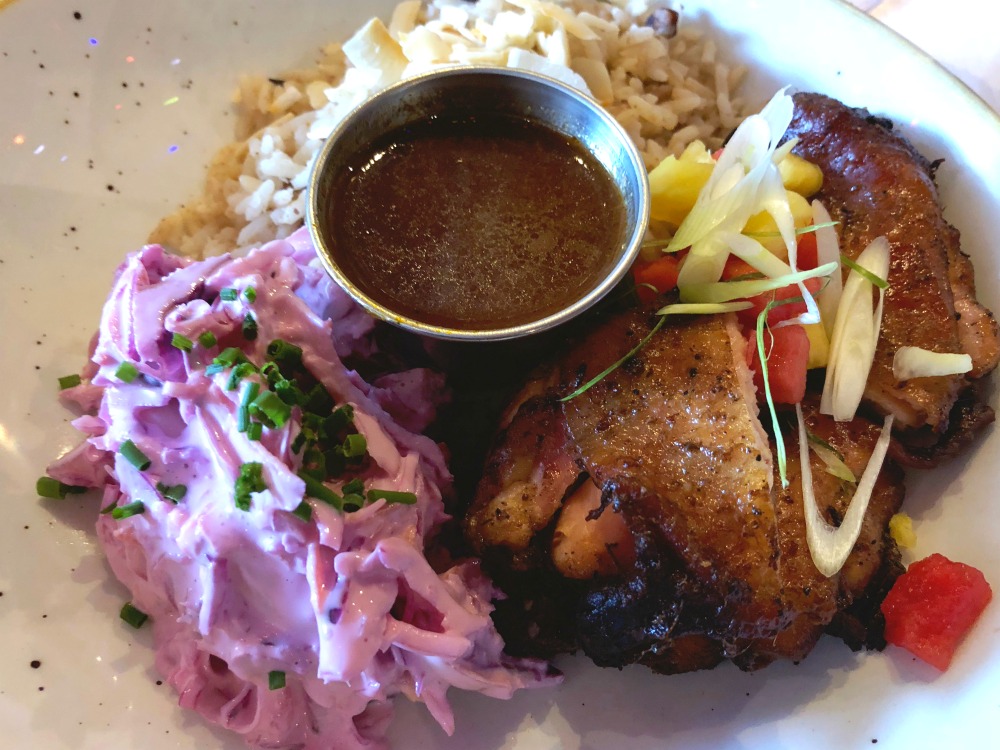 Kingly Court, Carnaby Street, Soho
3:00pm Walking down Memory Lane AKA Wardour Street
There's nothing more fun than revisiting your old stomping grounds. There is a "remember when…"  moment at almost every corner. We have to stop for a selfie at O'Neills in Wardour Street where we went on our first date on November 21st 2004. Incidentally, before it was O'Neills, it was the WAG club where me and my friends danced whole nights away to eighties music in the nineties. Before that, it was the Whisky-A-Go-Go Club where my mum partied her pants off in the seventies so let's just say my connection to this place is almost spiritual!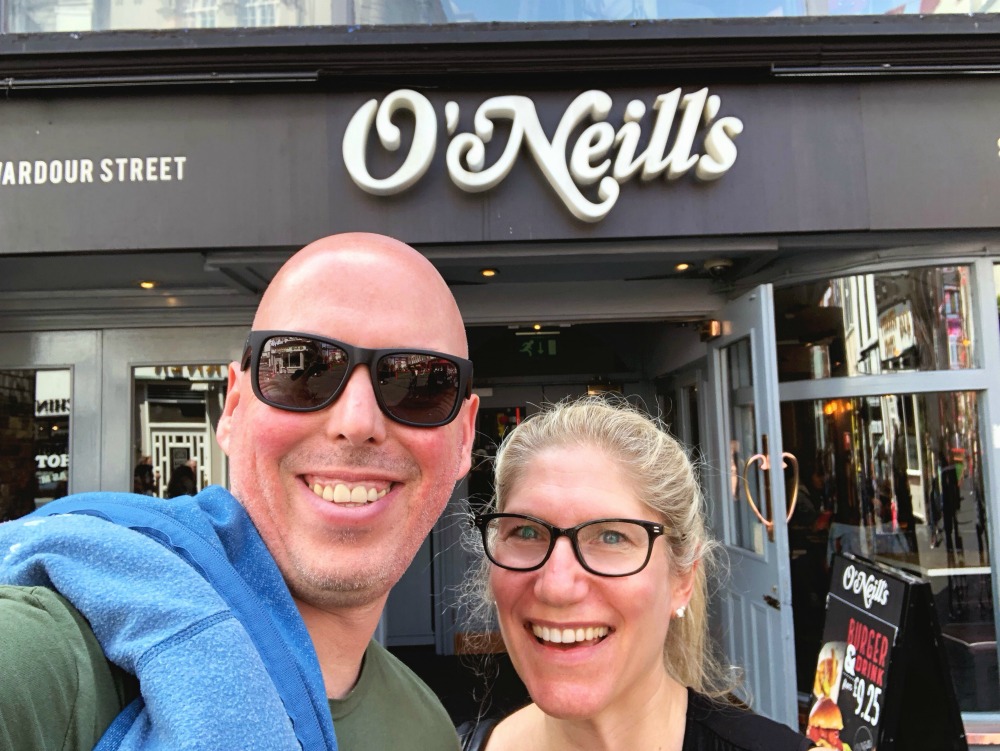 5:00pm Drinks at Manetta's
Nestled in the basement of our hotel is this iconic London bar. Who knew? We didn't, that's for sure and it's a most pleasant surprise. Apparently in the 1930's this was the haunt of authors and artists, including Agatha Christie. These days the bar is frequented by cocktail lovers like myself but the walls are adorned with paintings of famous patrons of yesteryear.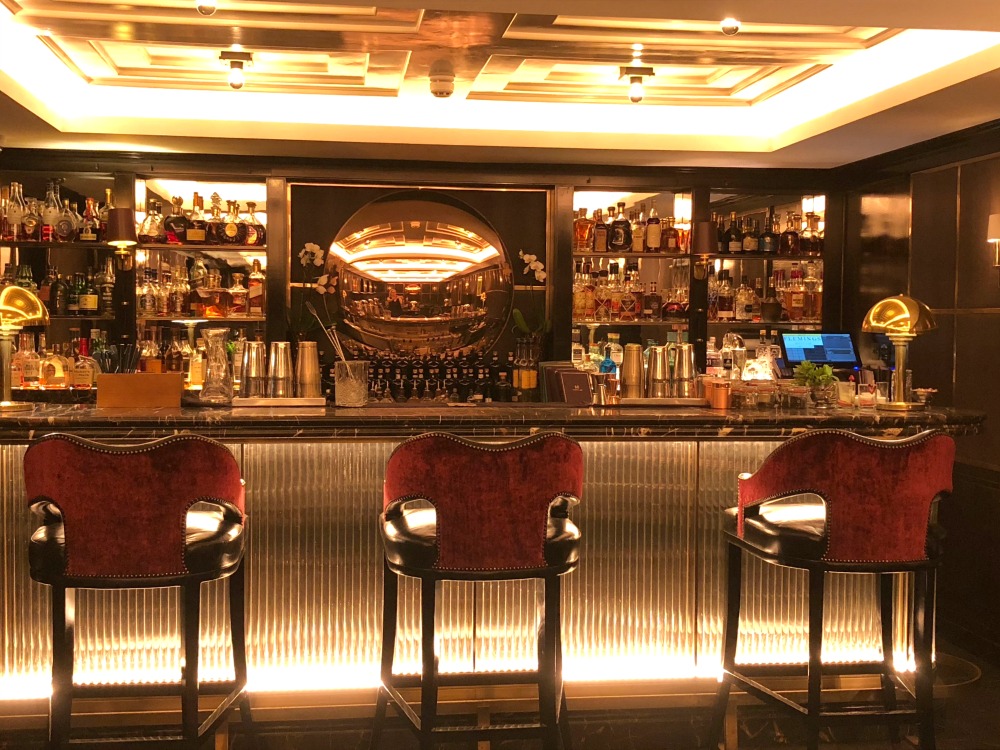 We're here to meet our friends Luke and Jasmine for cocktails and it's oh, so fancy. This place really is sumptuous, the service is five star and the cocktail list extensive. That said, Jazz and I can't find anything that tickles our fancy so the barman kindly offers to custom make us a cocktail and very delicious it is too. Alas our cocktail does not come with a name but it is served with a smile.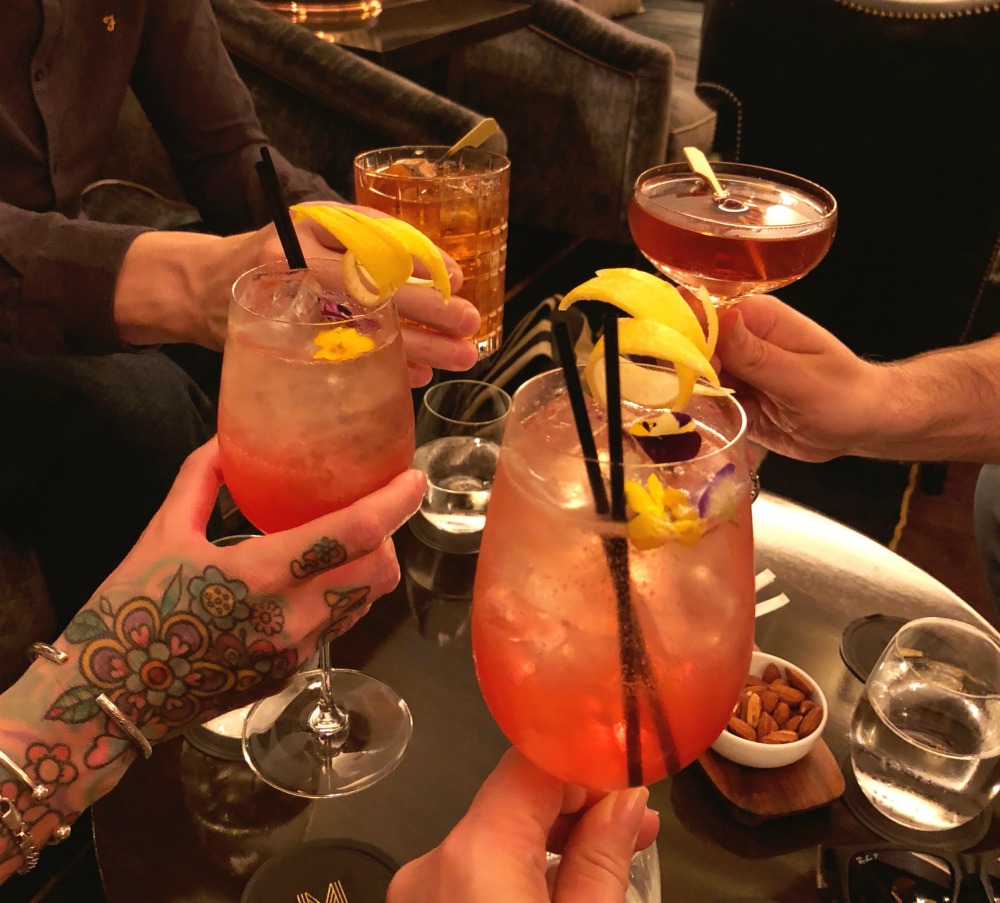 Flemings Mayfair, 7-12 Half Moon Street, Mayfair
We head upstairs at this 18th century pub to the olde worlde dining room for sustenance. There's regular pub grub but I only have eyes for the pie menu, yes, a whole menu dedicated to pies? Can you believe?! I'm more than happy with my Ham Hock and Parsley Liquor Pie.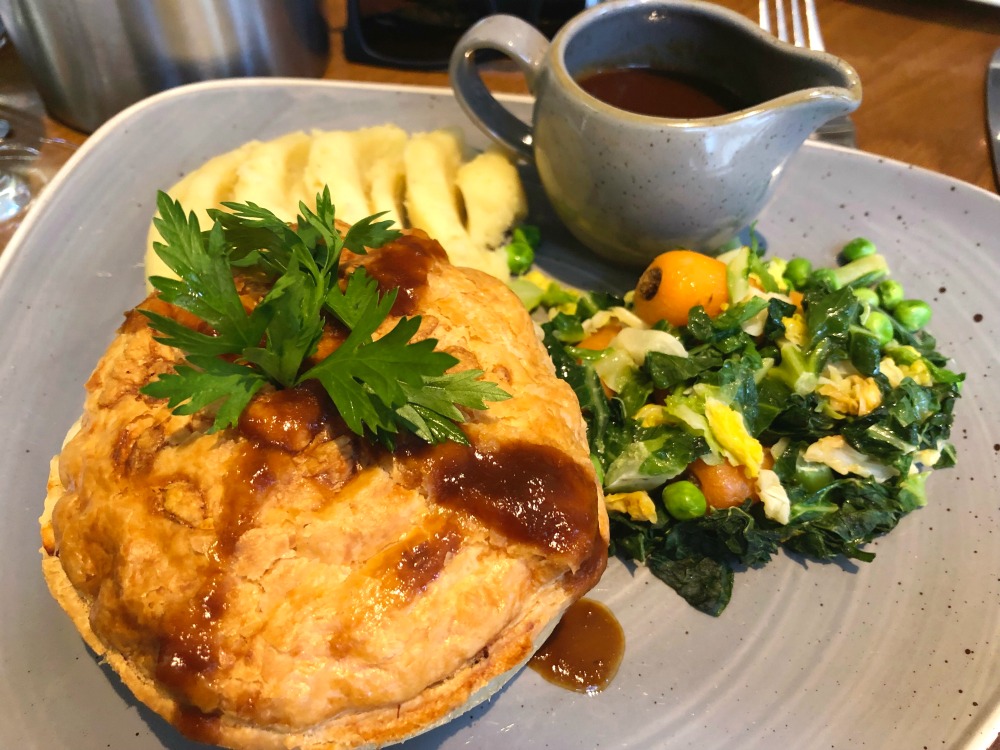 There's a really relaxed vibe here, service is attentive and friendly and the food is on point, not to mention the company. Jasmine and I have been friends since we were three years old, and as you can see, we haven't changed a bit!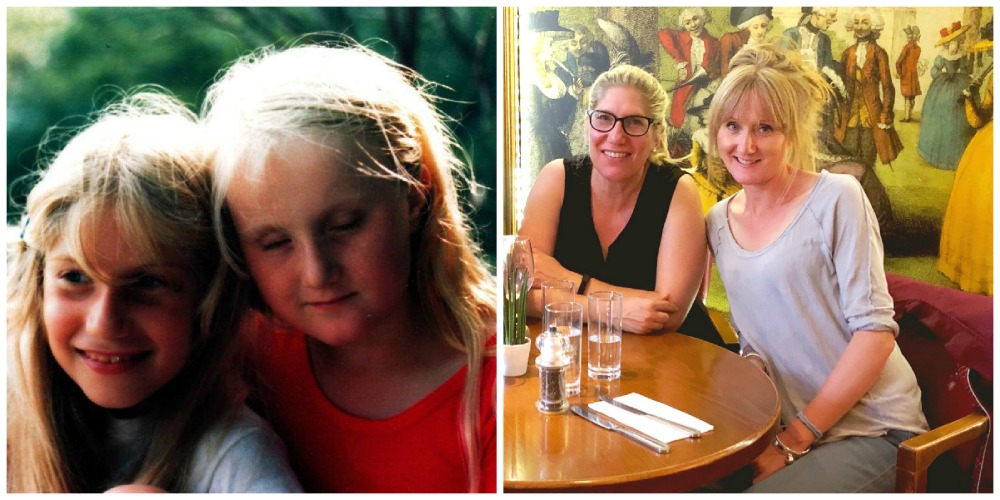 4 Dover Street, Mayfair
Monday
9:00am Sightseeing Run
When you only have 48 hours to see and do all the things, you have to think outside of the box. That's why this morning, we're combining our love of running and sightseeing and putting them together in a sightseeing run! How fun is that? David plans a route that takes in some of the most iconic sights of London and it's so much fun, I think the running route merits a blog post for itself. We do a neat and tidy 5k incorporating lots of photo (and selfie) stops! It's a very fun run!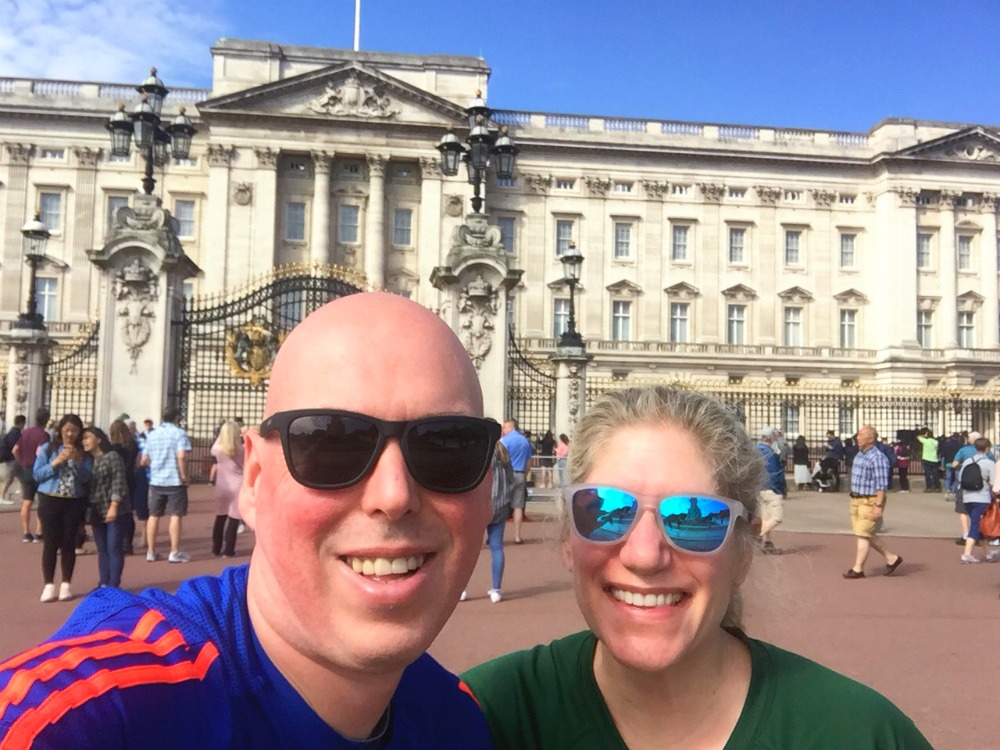 10:30am Cupcakes for Breakfast at Lola's Cupcakes
First I run, then I cupcake! I'd spotted Lola's cupcakes on our reccy yesterday but alas it was closed. Today I make up for lost time and lost cupcakes and forego the hotel continental breakfast for a Rocky Road Cupcake instead.  Of course, man and woman cannot live on cupcake alone, what about the coffee? Our search for quality caffiene takes us to L'Eto where we grab and go.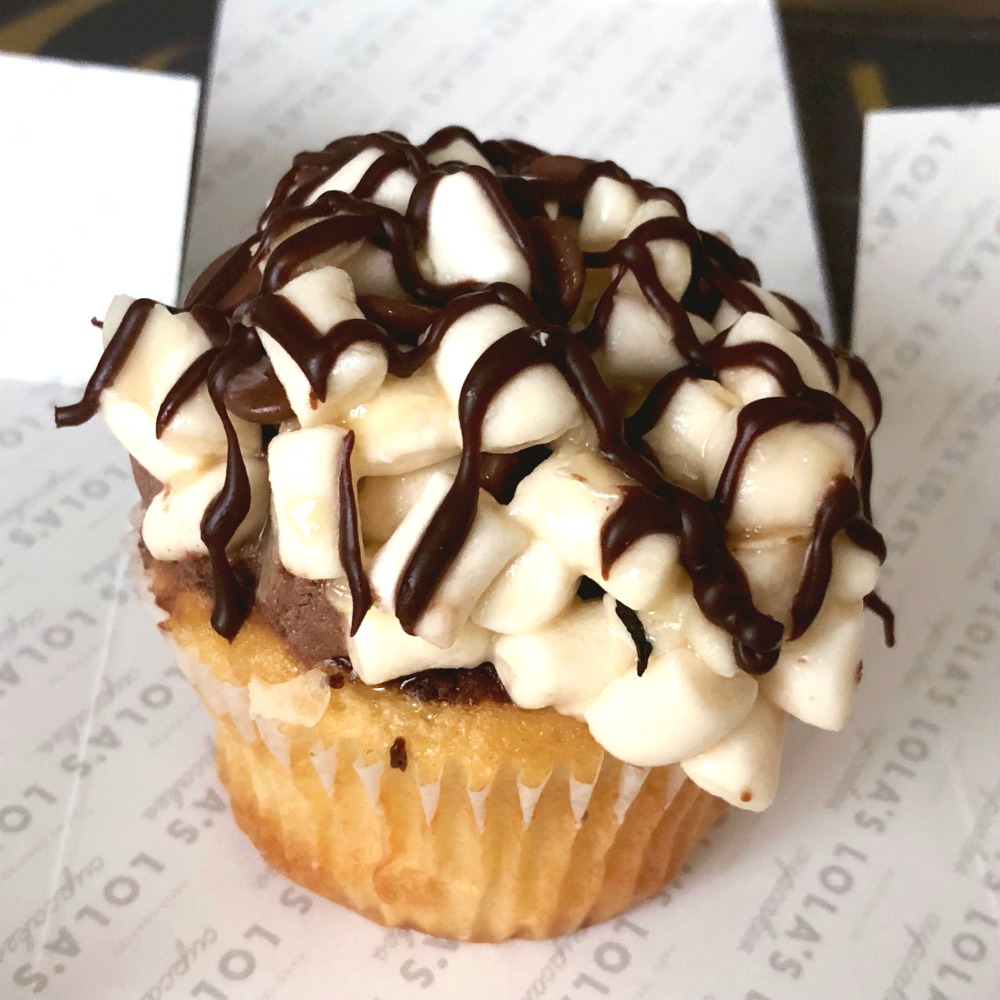 16 Lansdowne Row, Berkeley Square
After the luxury of a late checkout we head for one last lunch together before David flies back to Sydney (sob!) We've been to Bill's in Waikiki, I've been to Bill's in Sydney and we're keen to make the Bill's trifecta here in Soho. There's a really cool vibe, a delicious all day menu and really friendly service. David can not go past the fish finger sandwich but I only have eyes for the halloumi burger with tomato hummus and roasted red peppers. I'm totally eating my feelings!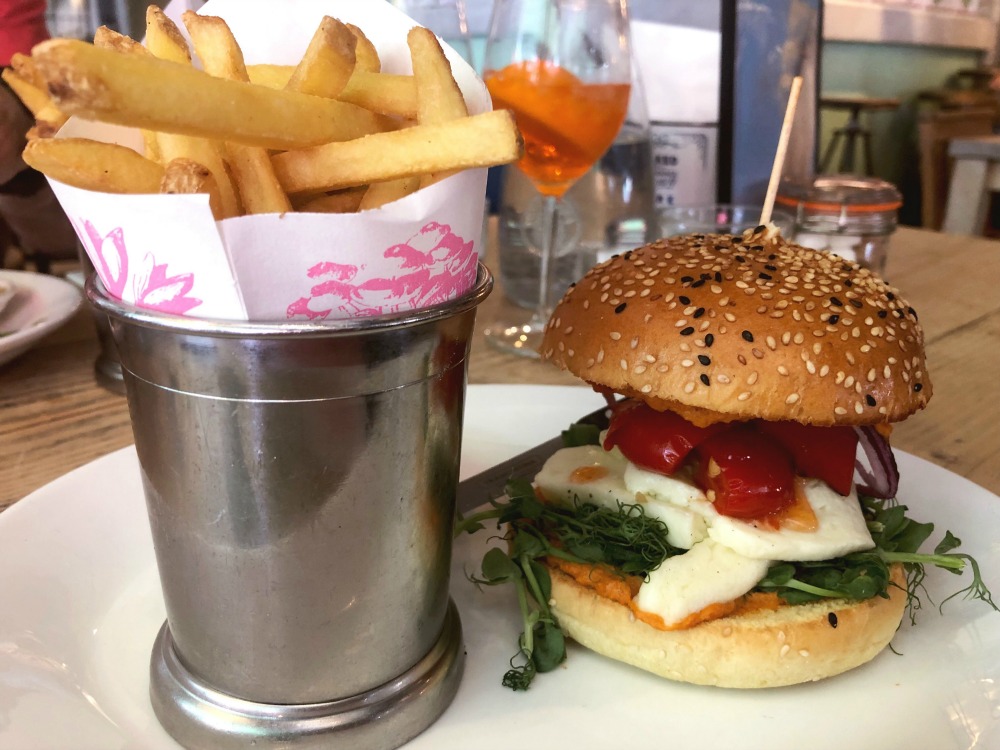 36-44 Brewer Street, Soho
Now I know that we're technically over the 48 hours curfew but we're on holidays so let's not split hairs, hey? There are a few Foggs' (as in Phileas the explorer,) themed establishments around town, but this is the most pub like and the one you are least likely to need a reservation for (unless you're coming for lunch on a Sunday or heading to the gin parlour upstairs.)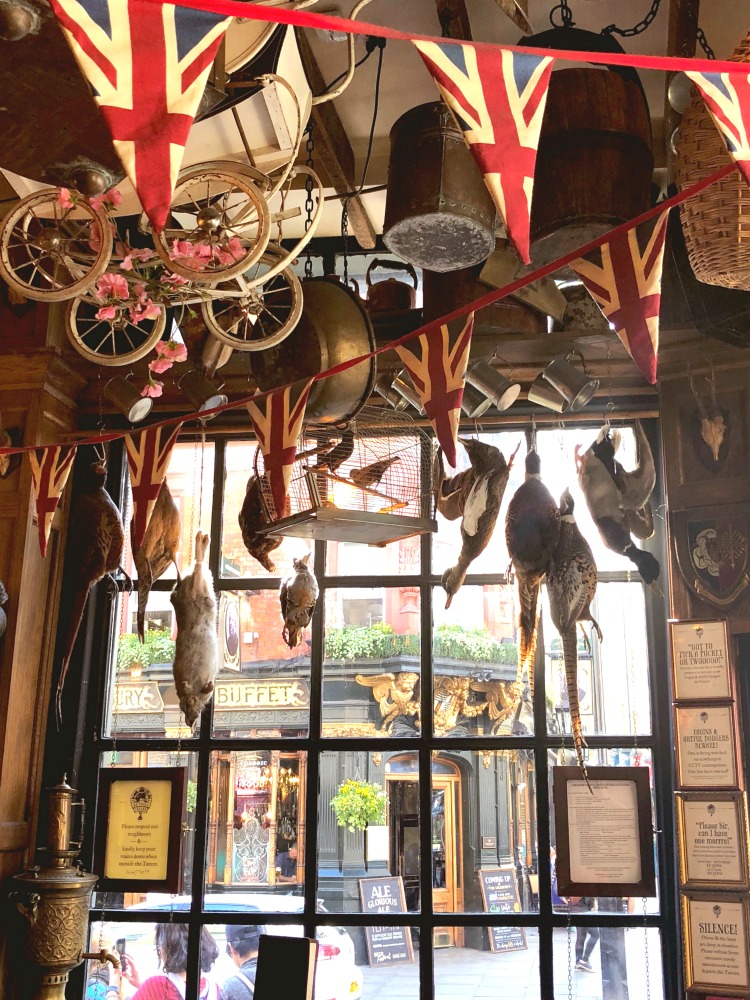 Stepping inside is like stepping back in time into a proper Victorian tavern with the wood panels, quirky antiquities and more stuffed animals than you can poke a stick at! Even the staff are in vintage costume! It's so much more than a watering hole!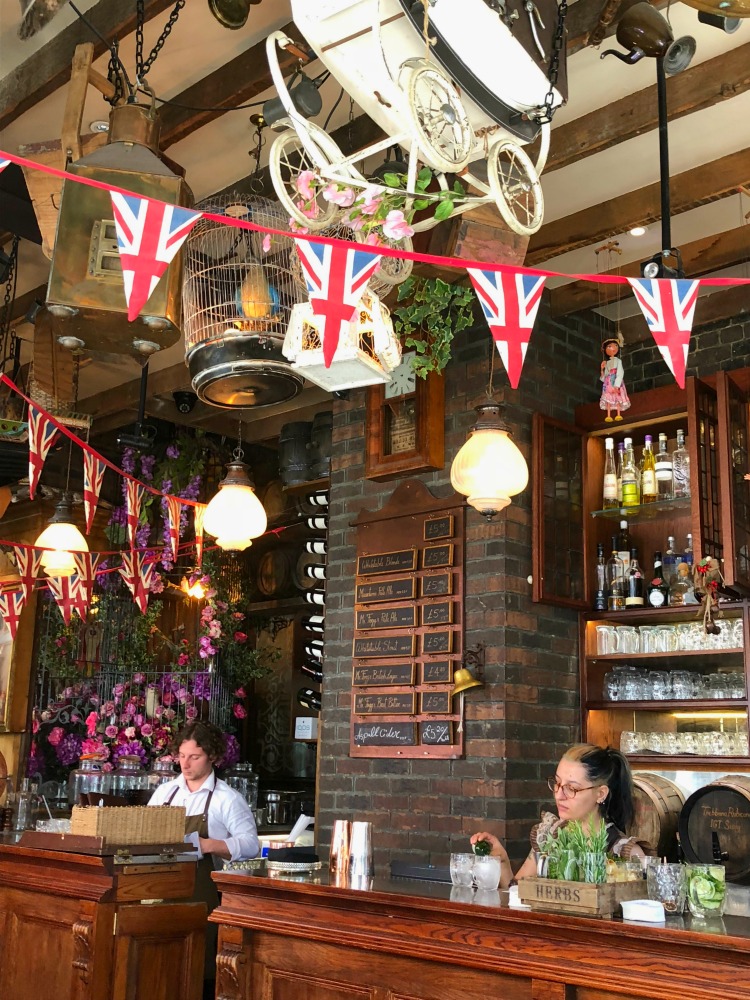 58 St. Martin's Lane
Our visit to Foggs' Tavern is however short and sweet because one of us is leaving on a jet plane and the other one is taking an underground train. We might have spent only 48 hours in London, but the memories we've made will last for days, weeks and years to come.
Have you ever been on a staycation in your home town? If you had 48 hours in London, what would you see and do?
All admission fees, food, drinks and accommodation were thoroughly enjoyed and independently paid for. As always, all opinions are honest and my own.
Linking up with Kylie for IBOT