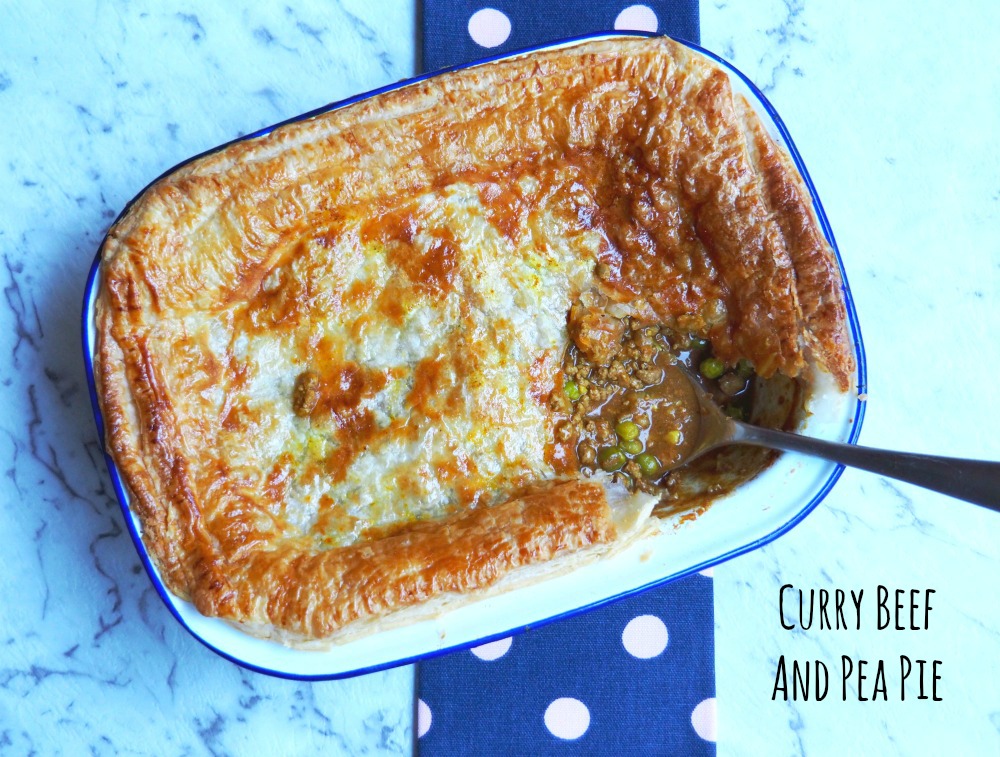 We just can't get enough of this pie packed full of meat and peas in a rich curried gravy and topped off with a puff pastry top.
This pie combines two of my greatest food loves, curries and pies. The curry reminds me a bit of this Easy Beef Curry and a bit of  Dharish's Minced Lamb Curry, mainly because of the mince and the peas. The pie part is quick, easy and with there being only a pastry top, I can justify it as being almost healthy!
We're a bit obsessed with pies and this pie in particular. It's been on high rotation at our house because a) we really love it and b) I keep trying to take a decent photo of it. I still haven't gotten my elusive money shot, but to be honest, I could not keep this recipe to myself a moment longer, it is just too good not to share!
Talking of photography, daylight saving is killing me in the kitchen. It gets dark so early that whatever we eat for dinner has to be prepped, made and photographed in the afternoon and either be heated up or eaten cold in the evening! On the flip side though, we have been blesses with a very mild winter so cold/lukewarm dinners have not been unwelcome. Secretly, I think David was hoping I'd have another photography fail with this pie so that we could have it again and again and again…
I like to add 2 tablespoons of curry powder because I think spicy is nicey but if you like your meat milder, one tablespoon will see you right. You only need one sheet of pastry to make this pie which compared to it's other pie counterparts, surely makes it almost a health food! Well, that's my story and I'm sticking to it!
Are you a fan of long, light evenings? Do you always say yes to pie?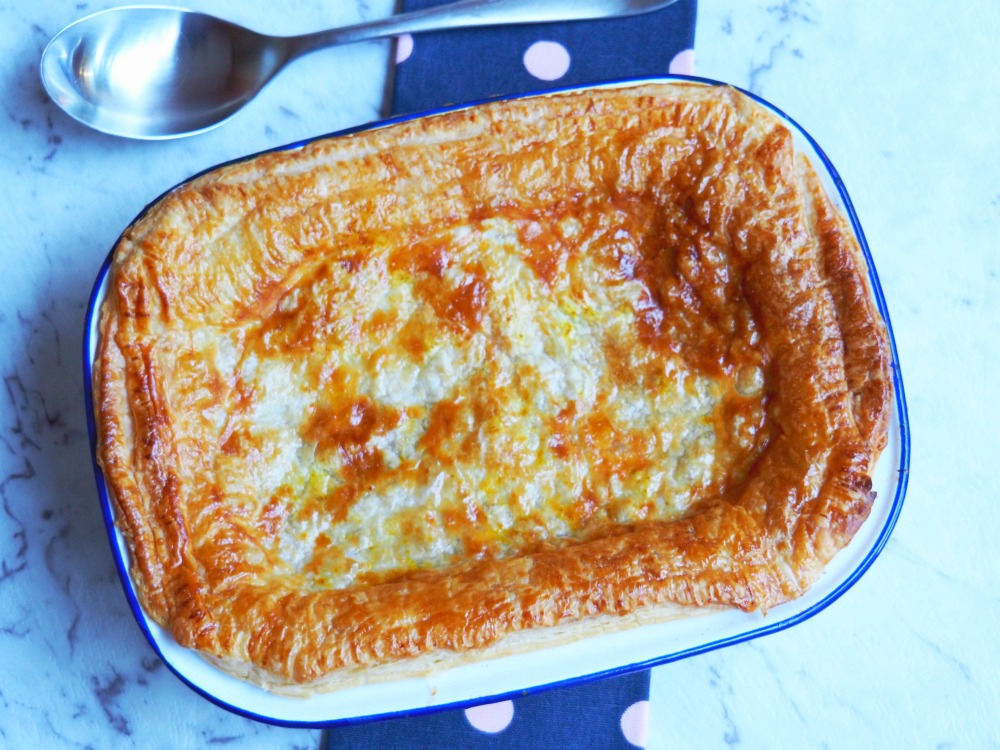 Ingredients
1 tablespoon olive oil
1 large brown onion, finely chopped
4 garlic cloves, crushed
600g minced beef
1-2 tablespoons curry powder
2 tablespoons plain flour
2 tablespoons tomato paste
2 cups (500ml) stock
120g frozen peas
1 sheet puff pastry
1 egg, beaten lightly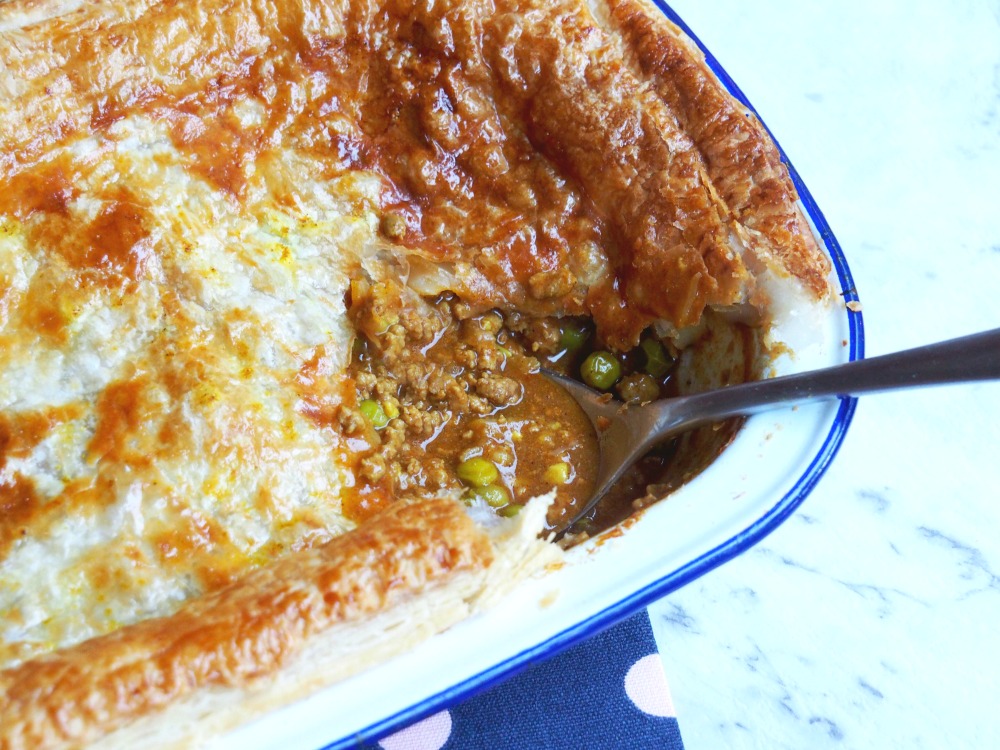 How to
Preheat oven to 220C/200C fan-forced.
Heat oil in a large saucepan and cook the onion and garlic, stirring, until onion softens.
Add the beef and keep stirring until browned.
Add curry powder and cook for a minute or so until fragrant. Add in the flour, stirring until the mixture starts to bubble and thicken.
Then add the tomato paste and gradually add the stock, stirring all the while, until the mixture boils and thickens. Simmer uncovered for about 10 minutes.
Add the peas and season. Transfer the mixture to a 1 litre pie dish.
Brush the edge of the dish with water. Cut a 3 x 1cm strips off the pastry to line the ends and the edges. Lay the rest of the pastry sheet on the pie, tucking the edges unde. Press the pastry edge to seal it.
Brush the pastry with milk or egg and bake for 20 minutes or until the pastry is golden.