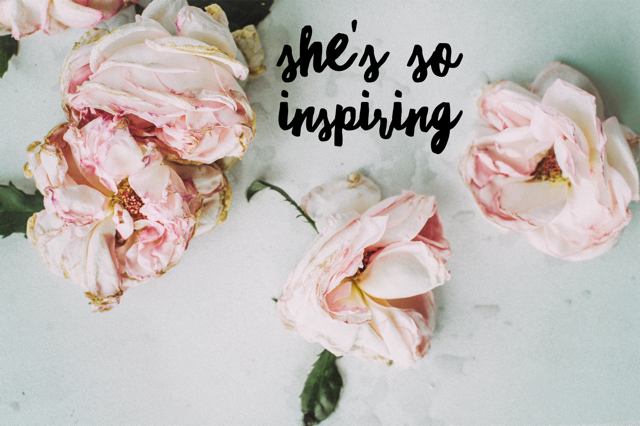 My life has been touched by some uber amazing women whose passion for life and the way they  choose to live it have really inspired me.  A few years ago, I started the She's So Inspiring series to showcase these amazing stories because I knew that they would inspire others.  Some of these inspiring women are bloggers, some are not, their lives are all different and  they are all incredibly special. I am so honoured that they are sharing their stories and sprinkling a little bit of their awesome right here. May you be wom-inspired!
Meet Mary Karrh
I've become a voracious reader since I started my challenge of reading 101 Books in 1001 Days as part of my bigger challenge of 101 Things to Do in 1001 Days. One of the books I read was The Necklace. I thought this was going to be a story about 13 over privileged women and their love of bright, shiny things. What it actually was, was an inspiring true story about an extraordinary group of women, friendship and how shopping for a necklace was an experience that just not changed their lives individually and as a group, but touched the lives of a whole community. I was thoroughly enthralled by the stories of the Women of Jewelia (yes, it's a necklace with a name) so much so that I reached out to them and asked if some or all of them would like to be featured in this series.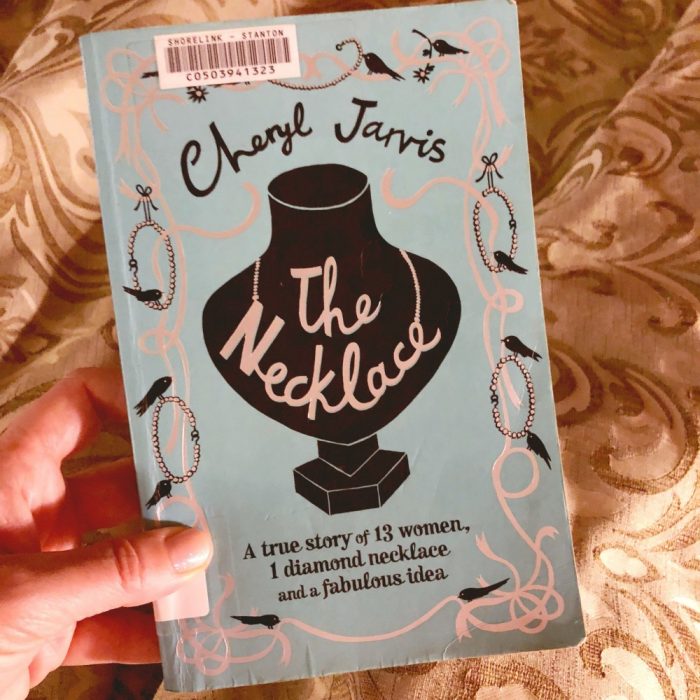 My mum always told me that if you don't ask, you don't get and of course she was right (don't tell her I said that though) because the women of Jewlia they said YES! I am absolutely thrilled that they've agreed to share their stories here because they all have  amazing and inspiring stories to tell. We decided the best and fairest way to share the stories was in the order that the women wear the necklace because each shares and wears the necklace for one month. October is the month of Mary and today is her  birthday – how's that for precision timing? Happy Birthday Mary – hope 68 is really great!  So grab a cuppa and a slice of birthday cake and meet Mary, she's so inspiring!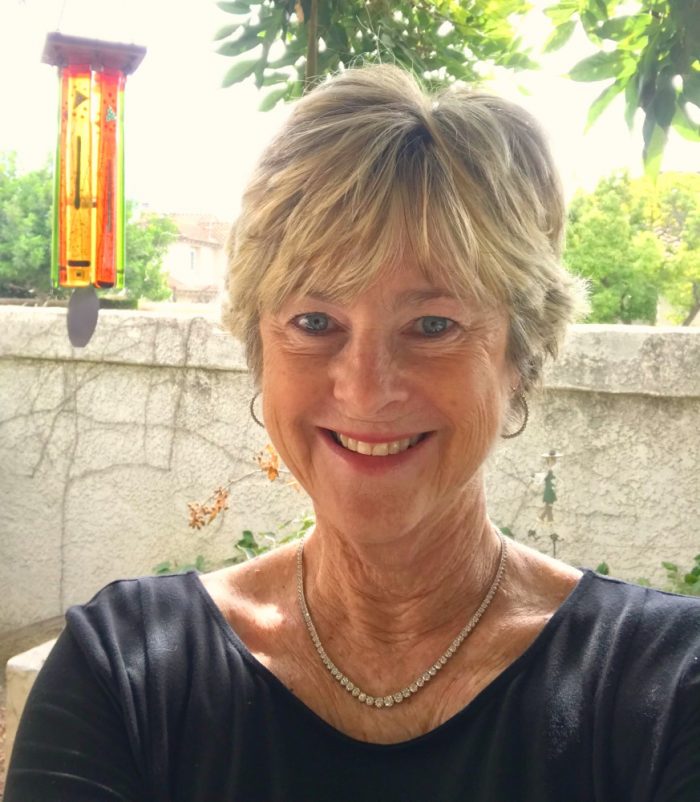 Tell us a bit about yourself.
I'm a daughter, a sister, an aunt, step mom "Mare" (kids name for me),"Grand'Mere" (the grandkids name for me), a wife, and hopefully a friend to many. My husband, Billy, and I have been together for over 36 years. Although I have no biological children, his kids Jeff and Su are like my own and more adorable granddaughters, Annalee, Daphne and Lily, are hard to find. I've been in business with Cindy for almost 30 years sharing ownership in our CPA firm, Fanning & Karrh. I love my job as it keeps me involved and I meet wonderful people. Golf is my favourite pastime; however, not much time to play. And last but not least, I am a breast cancer survivor (17 years). There's nothing like cancer to kick one in the butt and start "living life large". This is what I try to do in my life and do it with joy.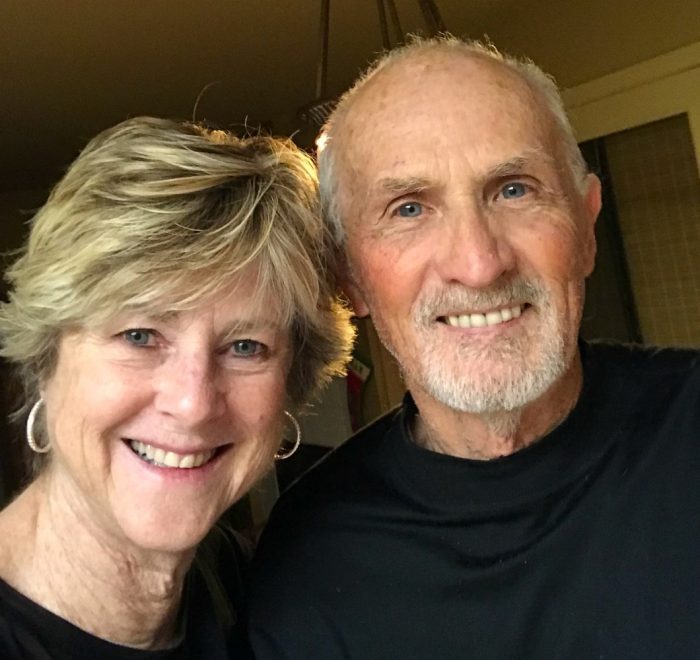 Tell us 3 things you are and 3 things you're not. 
I am loyal.
I am smart.
I am loving.
I do not hate anyone. (Hate is such a nasty word.)
I am not fickle.
I don't do well with closemindedness.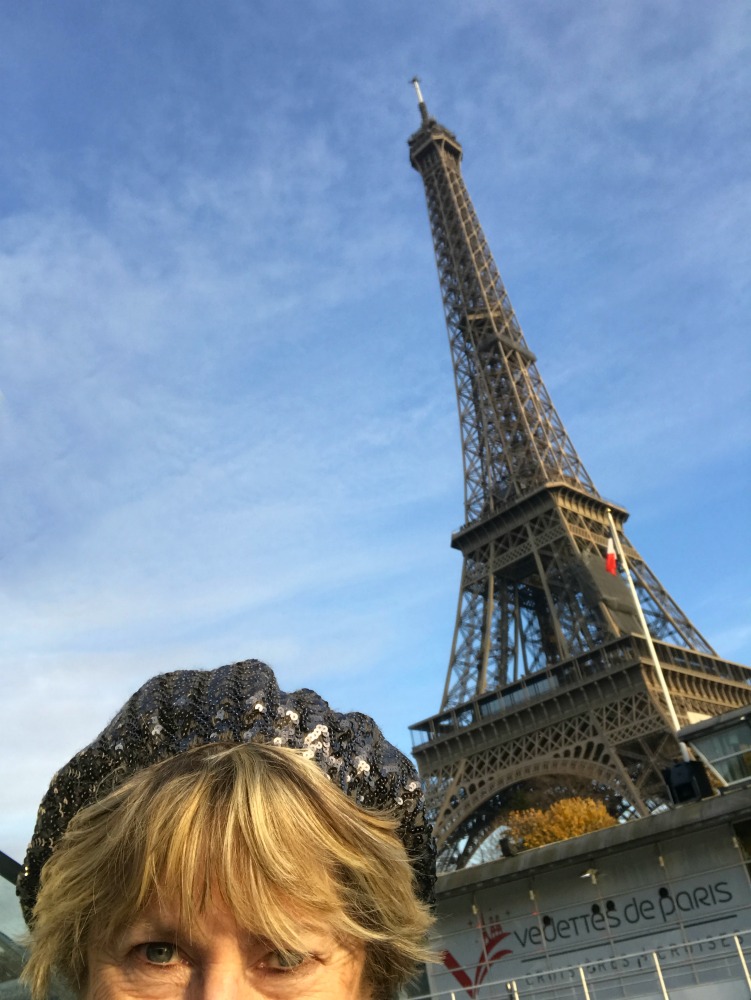 Complete this sentence, ____________________  changed my life. How and why?
My breast cancer diagnosis in 2001 changed my life. Facing your mortality at age 51 is daunting. My Mom, Bernie, was diagnosed with breast cancer 10 years earlier. We have that in common, survivors. I became a fighter, for my life and for others. It spilled over my entire existence. I became much more outgoing and much more inclusive of others, especially other women.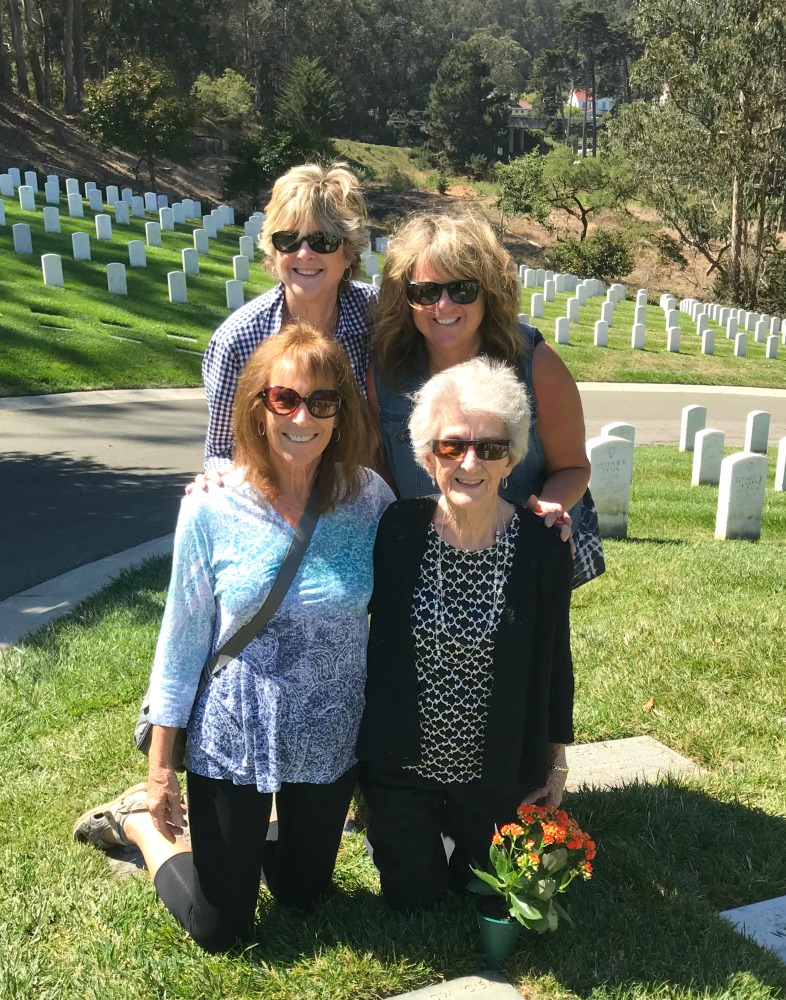 What has been life's greatest lesson?
I've always tried to live my life with an open mind and I'm always listening and learning. I may strongly disagree with someone, but I truly believe in their right to their own opinion. So I'd say compromising is the lesson I've learned. With the Women of Jewelia, we use the concept of consensus. Our definition is basically that if you disagree with the majority of the women on an issue, you agree to go along so as a group we can move forward ad get something accomplished. I believe it's the only way we can survive this crazy thing called life!
What is your biggest achievement?
My integrity and my joie de vie. It spills over into my relationships with my family and friends. I sound like a broken record but surviving breast cancer has made me stronger and more open to life. I've always been a good listener but opening up was never easy for me. Now I'm a sharer! I think that's how you get close to someone, sharing your thoughts and listening to others share with you.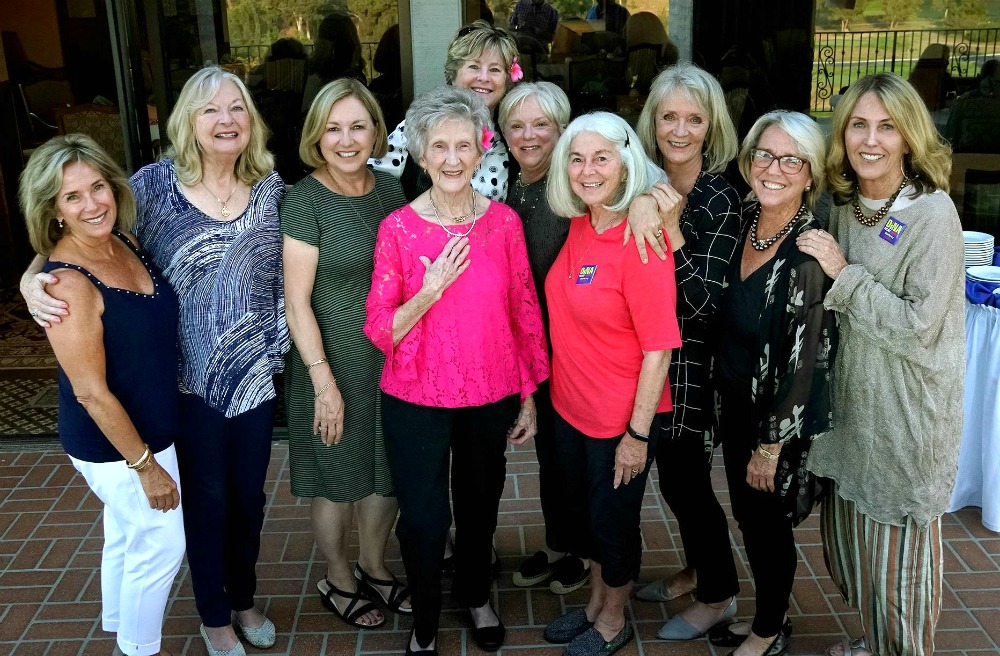 What has been your toughest obstacle and how have you overcome it?
As I look back, I've had my share of issues but I'd say the toughest are health related. I have a list of "illnesses" that make me sound ready for the grave but I've somehow managed them. Most people think I'm healthy but I think it's because of my attitude towards my illnesses. I'm a fighter and I'm lucky that I've got great doctors too.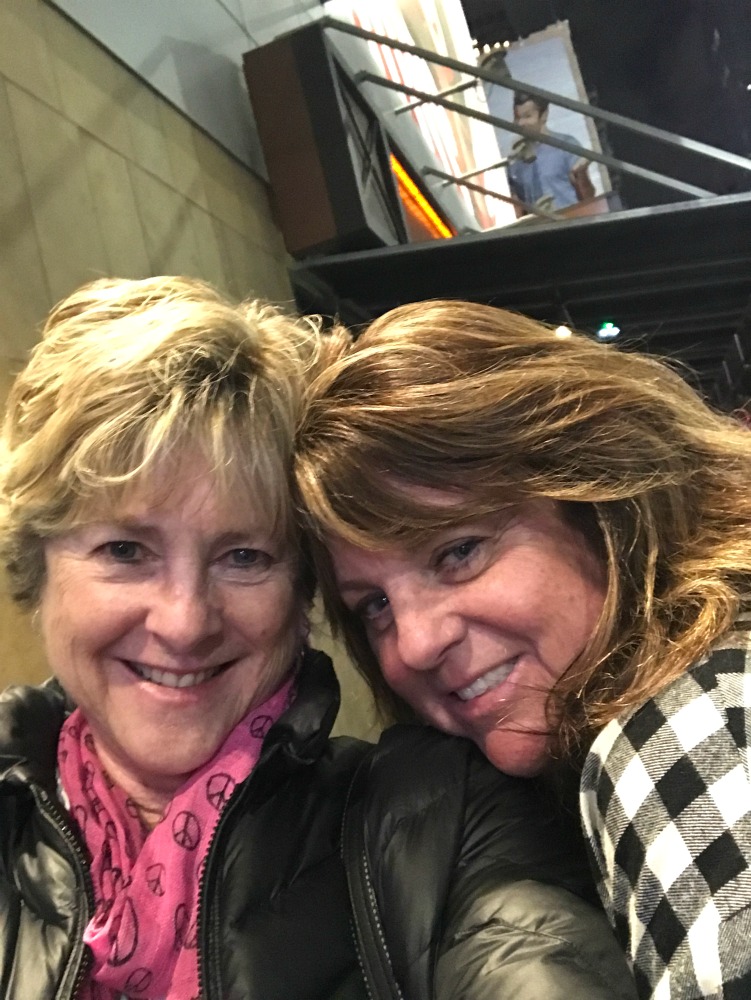 Viktor Frankl says "Those who have a 'why' to live, can bear with almost any 'how." Everyone needs a purpose, what's yours?
Before breast cancer I would have said to be a good wife, daughter and friend – that's very generic I think. I've become a much better friend after my cancer scare. I initially turned inward but found the strength to fight somehow. When survival seemed in my future, I started fighting for others. Fighting the fight was a motto of a dear friend who eventually died of the disease and I've really tried to live up to that motto.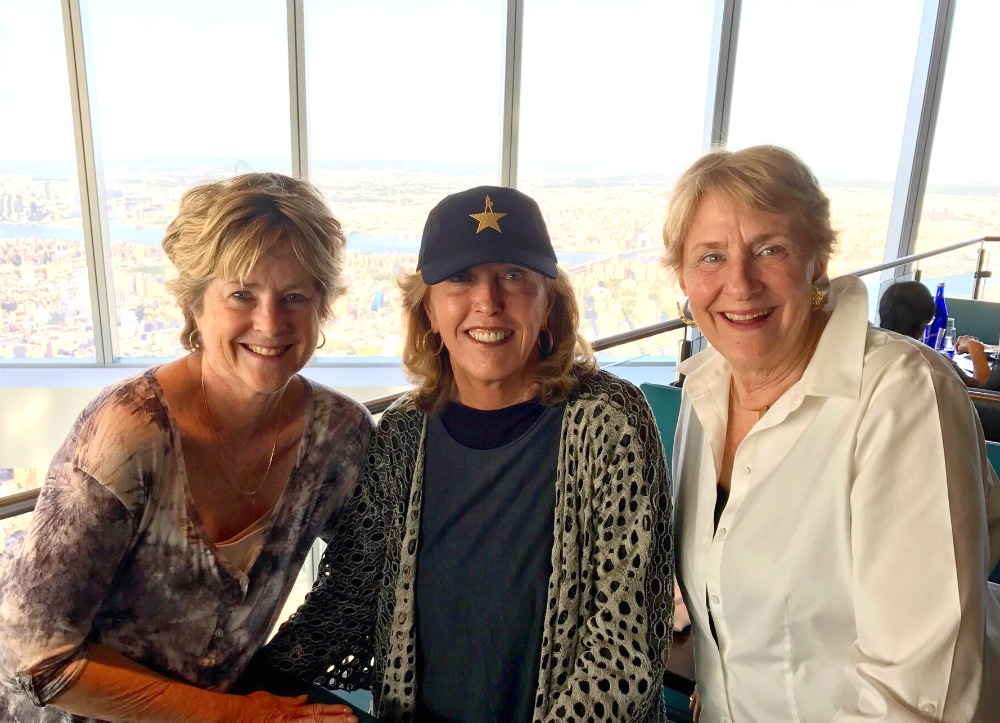 What are your words to live by?
Peace, love and joy.
If you could have any mentor, alive or dead, who would you choose and why?
Abe Lincoln. I have admired him for so long. I'd like to pick his brain to see how he got along with so many "enemies", people who made fun of him and his ways. Team of Rivals is one of my favorite novels because he surrounded himself with his rivals, I think to keep an eye on them, to persuade them, to learn from them. I think it's a lesson all of us should heed.
If you could play hookie for a day what would be on your list to do?
I love to read and I do put aside time to indulge myself.
You give so much to others, what do you do to take care of yourself?
I don't do very well in this department. I keep my mind very active with work, crossword puzzles, sudoku but not so much the body! I'm lazy and I love naps!
Thank you for sharing, Mary. 
Follow Mary and the women of Jewelia on Facebook
And read the full story in The Necklace
Linking up with Kylie for IBOT
* Some of the links in this post are affiliate links. If you click to buy the item, I make a little commission but you don't pay any extra.