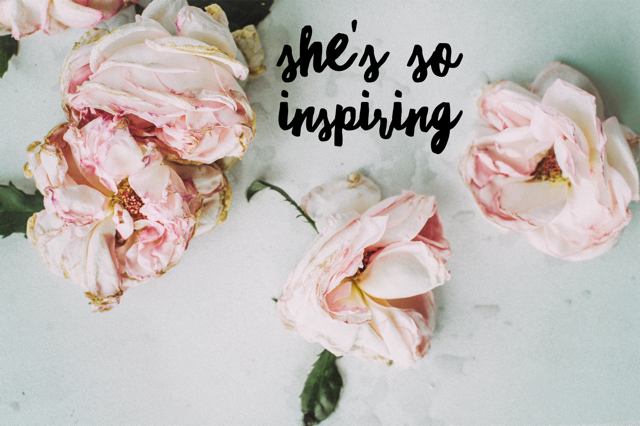 My life has been touched by some uber amazing women whose passion for life and the way they  choose to live it have really inspired me.  A few years ago, I started the She's So Inspiring series to showcase these amazing stories because I knew that they would inspire others.  Some of these inspiring women are bloggers, some are not, their lives are all different and  they are all incredibly special. I am so honoured that they are sharing their stories and sprinkling a little bit of their awesome right here. May you be wom-inspired!
Meet Mary O' Connor.
A few months ago, I introduced you to another Mary, one of the 'Women of Jewelia' who I 'met' through reading The Necklace – an inspiring true story about an extraordinary group of women, friendship and a necklace. However, it was no ordinary piece of jewellery. Buying that necklace was an experience that changed their lives individually and as a group, and also touched the lives of a whole community. The stories of each of these women were so different but all so special and they stayed with me long after I turned the last page of the book. Today I'm excited to introduce you to another inspiring woman from The Necklace. Meet Mary, she's so inspiring!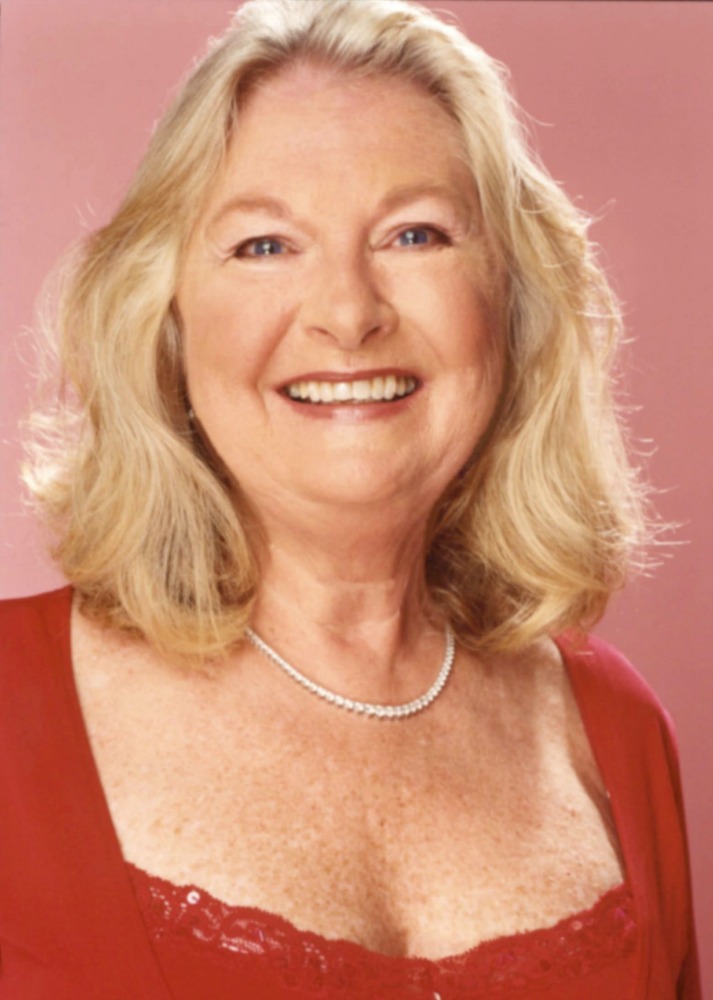 Tell us a bit about yourself.
I spent my early years in Williamsville, a small town in western New York State. It was idyllic – we could walk everywhere: to school, to church, to the movie theater, to the park and to the five and dime (yes, we actually had one!)  I went to local schools, a small Catholic college for my teaching degree and the large university for my master's degree. I actually taught in my alma mater for ten years and served as the Chair of the English Department. It was quite an experience working with some of my former teachers not least because I was something of a "wild child" in high school.
We lived in Boulder, Colorado for a while but after we had children, we moved to California and I was able to revive my teaching career and eventually started my own small business. My husband became Chief Engineer of a large aerospace company. California has been very good to our family.
My introduction to the Women of Jewelia occurred when some of us had children in the same class in high school. It's amazing to me that some of my besties were provided by my children.
Tell us 3 things you are and 3 things you're not. 
3 things I am: trustworthy, dedicated and compassionate.
3 things I am not: patient enough, stoic and introverted.
Complete this sentence, ____________________  changed my life. How and why?
Having children changed my life for the better. Parenting requires giving of one's self in a major way but, the reciprocal love makes it all worthwhile. AND if you're lucky, they give you grandchildren. What can be better than that?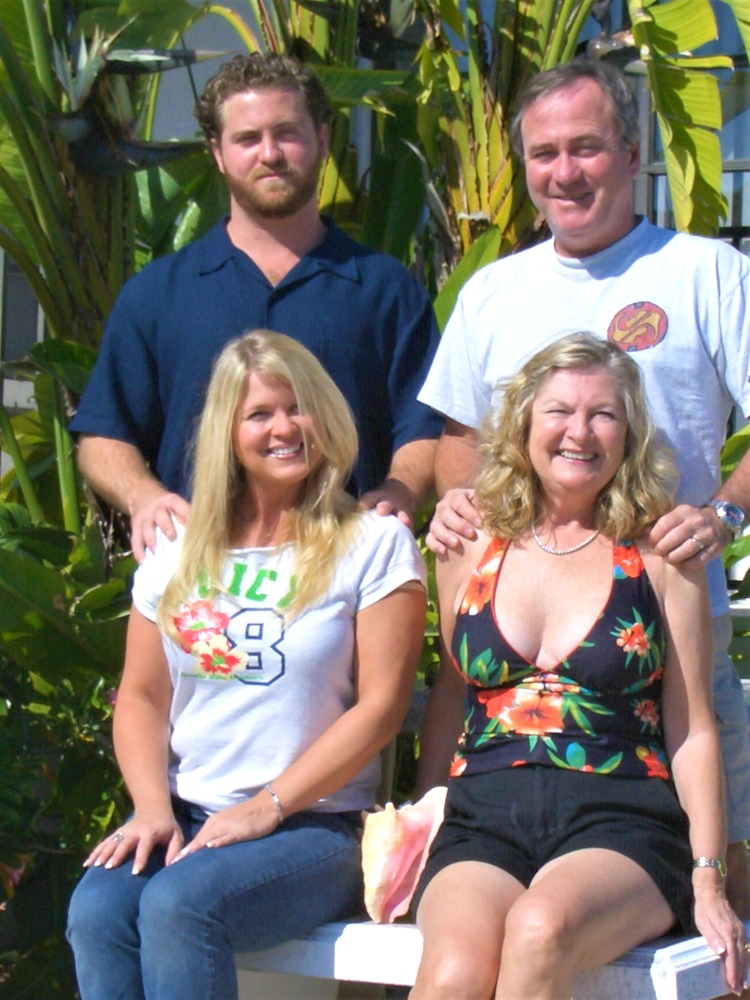 What has been life's greatest lesson?
Life's greatest lesson is to never, ever give up on: family, friends, spiritual beliefs, career goals, community, health or any of the other entities that are important to us. The struggle is ultimately worthwhile. When one door closes another opens.
What is your biggest achievement?
I have received some unexpected honours including being inducted into the  St Bonaventure High School Hall of Fame in 2007 for my support and dedication to my children's high school. I also taught there when we moved to California. In 2011 I was selected as a Distinguished Alumna by Daemen College in Amherst, New York for community service, much of that community service was the result of the efforts of the women of Jewelia.
However, my greatest achievement lies in the fact that I have two wonderful, hard-working, loving and responsible adult children. Although to be fair, I have to share that achievement with my husband of 41 years.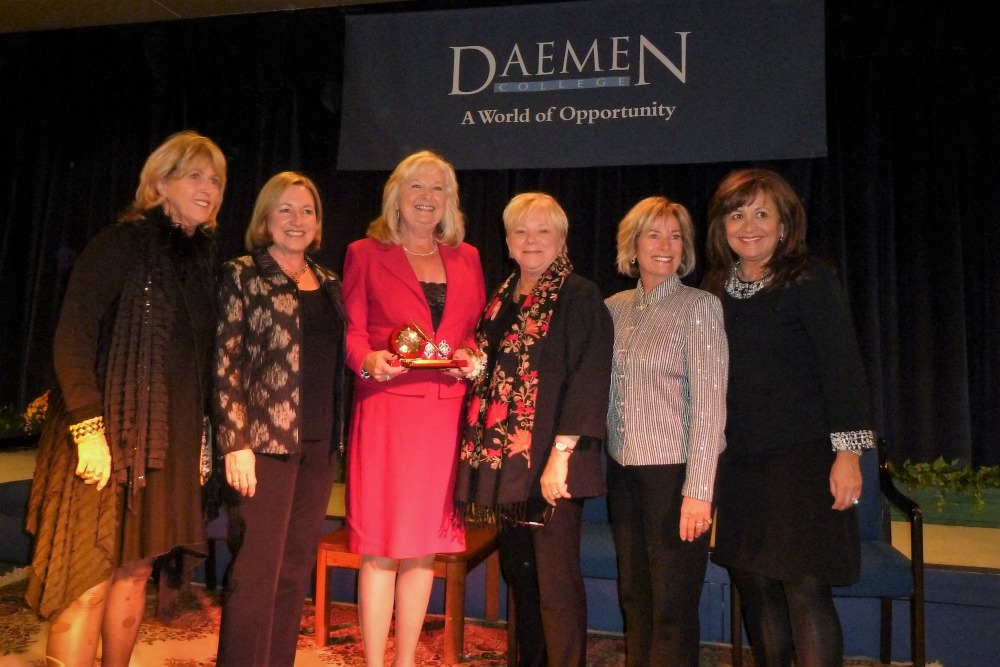 The women of Jewelia at  Deamen College Awards
What has been your toughest obstacle and how have you overcome it?
Four years ago when I was thinking about retirement I experienced a major health issue. The solution was open heart surgery requiring an artificial heart valve and a double bypass. With a great deal of support from my family and friends (including the Women of Jewelia} I have survived. Just like Donna Summers.
Due to complications my health will never be whole again, but I try to make the most of every day and do what I am able to do.
Viktor Frankl says "Those who have a 'why' to live, can bear with almost any 'how." Everyone needs a purpose, what's yours?
My current purpose is to make the most of my time, and try to be the best version of myself for the duration.
What are your words to live by?
Be kind.
If you could have any mentor, alive or dead, who would you choose and why?
Mother Teresa. She lived a life of incredible love for her fellow humans. She personified compassion for "the poorest of the poor" including people dying of HIV/AIDS, leprosy and tuberculosis. Additionally her organisation provided soup kitchens, dispensaries and mobile clinics as well as children's and family counselling, orphanages and schools. I can't imagine a better mentor.
If you could play hookie for a day what would be on your list to do?
My most ardent desire is to spend more time with my grandchildren. They live in Salt Lake City, Utah, and my fragile respiratory system can't handle the altitude.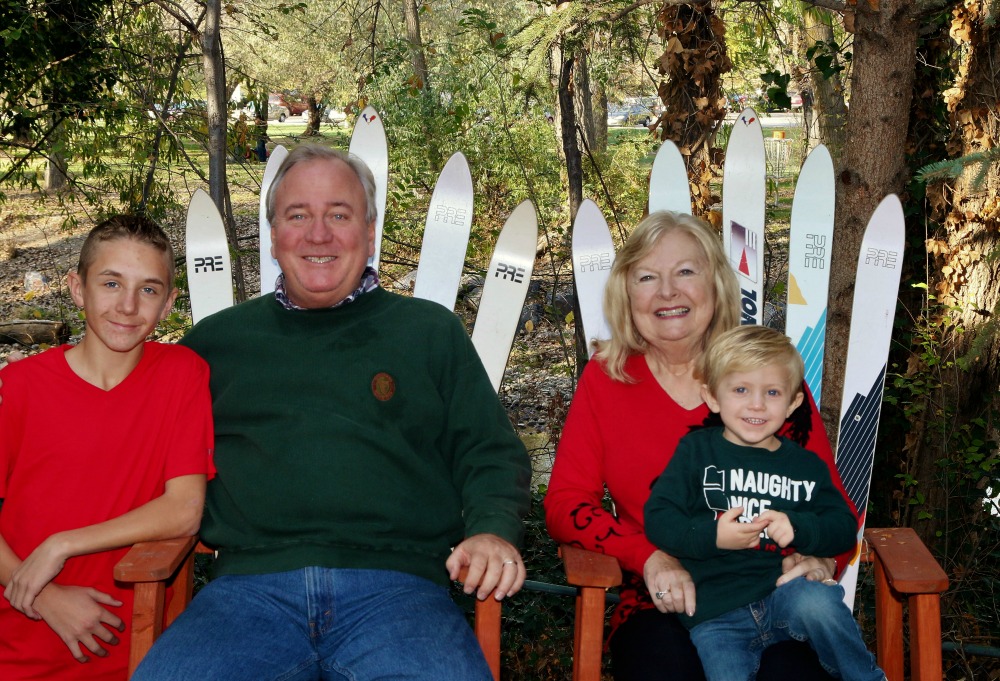 You give so much to others, what do you do to take care of yourself?
At this point in my life I take lots of meds, see several specialists, undergo a myriad of tests and procedures and try to smile through It all.
Thank you for sharing, Mary.
Follow Mary and the women of Jewelia on Facebook
And read the full story in The Necklace
Linking up with Denyse for Life This Week
* Some of the links in this post are affiliate links. If you click to buy the item, I make a little commission but you don't pay any extra.