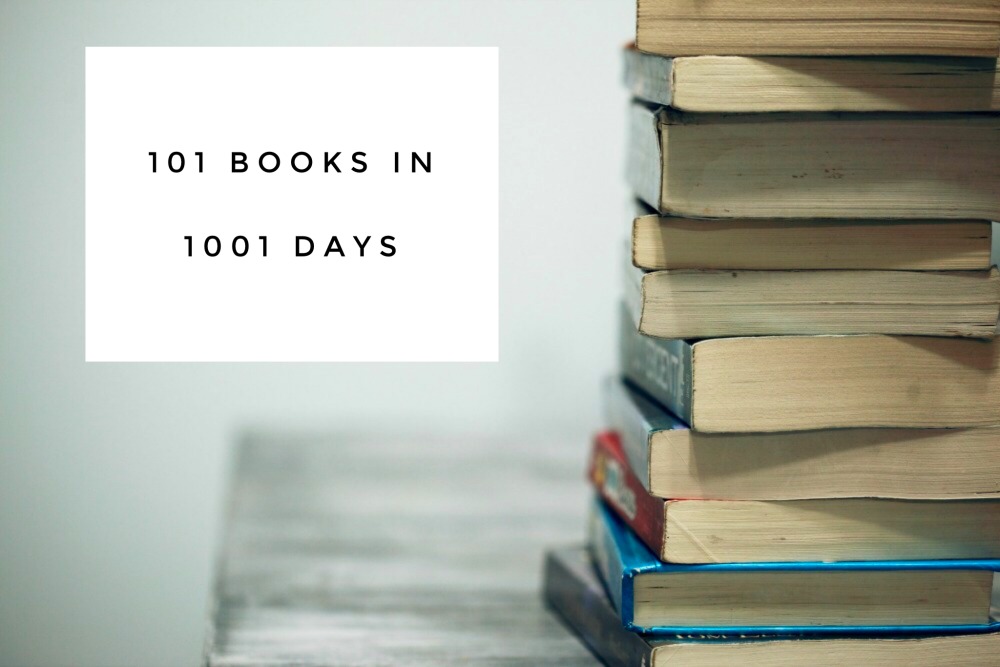 It's the penultimate reading recap of my challenge to read 101 Books in 1001 Days – I'm very close to ticking one more thing off my list of 101 Things in 1001 Days. In fact, this reading challenge has hands down been my favourite thing to tick off, not least because it's helped me rediscover my love of books. I can't stop reading and won't stop reading!
This month's selection features some of my favourite authors and also venturing out of my reading comfort zone – AKA general fiction and chick lit – with fiction based on true stories, thrillers and memoirs. I think reading is like a literary buffet, it's good to try a little bit of everything, no?!
81. My Grandmother Sends Her Regards and Apologies – Fredrik Backman
I'm a huge fan of Fredrik Backman but for me, this book is a literary detour and took a bit of perseverance. Elsa is seven and her best friend is her seventy seven year old grandmother who is more than a little offbeat. Through her grandmother's stories, Elsa escapes to the Land of Almost-Awake and the Kingdom of Miamas where being different is the norm. When Elsa's grandmother dies, she leaves behind a series of apology letters and that's when Elsa's real adventure begins.
This book has Backman's trademark charm and humour with an extra fairytale twist. Personally, I found it hard to keep up with the back and forth between reality and make believe and the complex cast of characters. I was however pleased I persevered, not least because Britt-Marie (one of my favourite Backman characters) plays her part but also because like all Backman's books, this left me feeling all warm and fuzzy.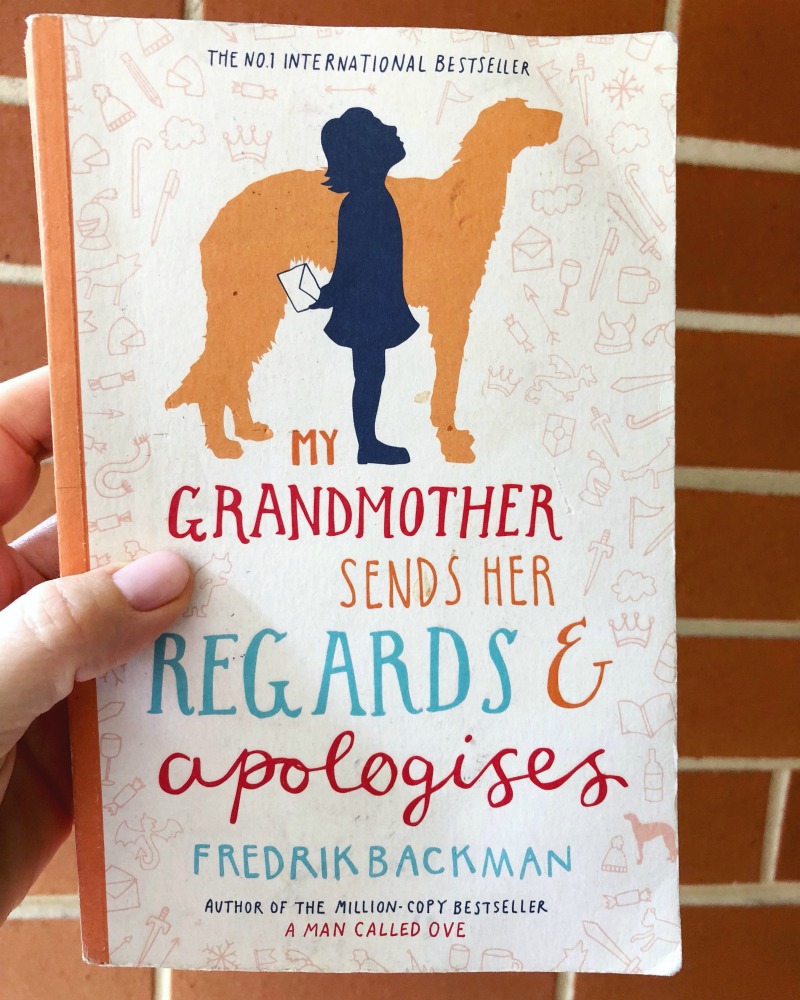 82. The One You Really Want – Jill Mansell
This is classic Jill Mansell – light, funny and romantic. This book is not going to win any literary prizes but it makes for great holiday reading!
Nancy opens a Christmas card from an expensive jewellers and assumes her husband has bought her something shiny for Christmas only to discover on Christmas Day is that her gift is indeed shiny but it's a red lawnmower! Nancy leaves her unfaithful husband and heads to London to spend some time with her friend Carmen who just so happens to be the widow of a millionaire rock star.
Various scenarios ensue – Nancy gets a job, falls in love with her neighbour and Carmen gets back in the dating game – it's a bit like a romantic soap opera but of course, this is classic chick lit so you can be rest assured there's always a happy ending.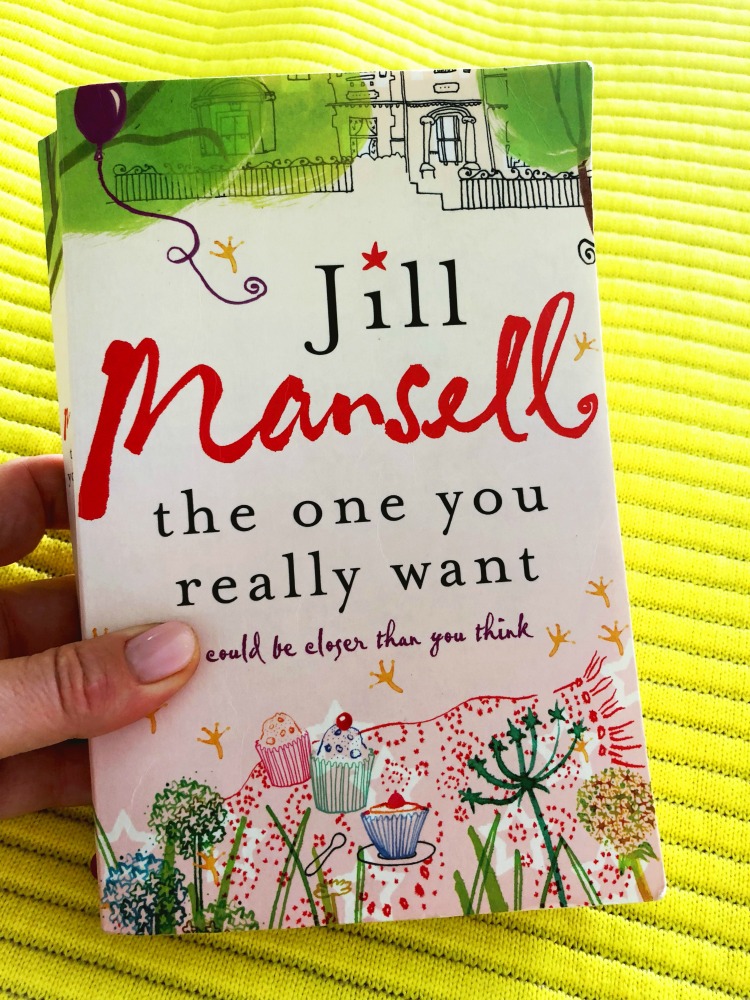 83. The Last Mrs Parrish – Liv Constantine
Someone recommended this on my Facebook page and I'm so glad they did because this was one of my favourite reads of 2018. Thrillers aren't my preferred genre but this one was so intense and compelling that I could not put it down.
This addictive thriller was written by two sisters and has only three characters, a husband, a wife and a home wrecker. In Bishop's Harbour, Connecticut, philanthropist Daphne and her wealthy real estate husband Jackson are a picture perfect power couple. Amber Patterson wants what Daphne has got and has a meticulous plan to steal Jackson away from Daphne. It's shocking, wicked, juicy and kept me guessing right until the very end.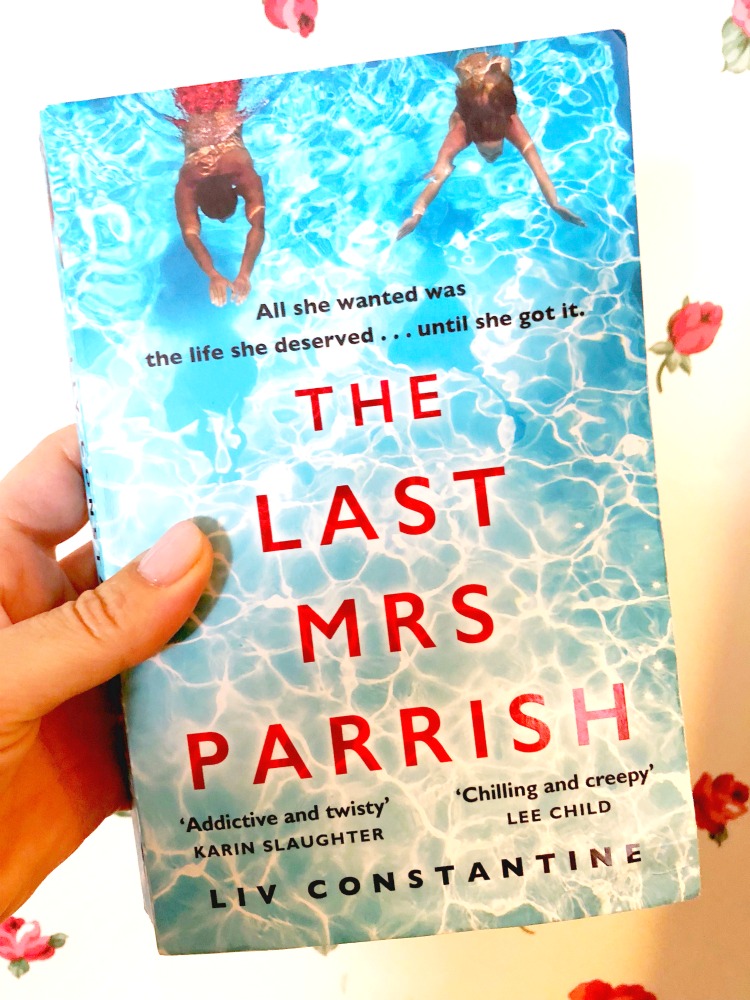 84. The Summer Seaside Kitchen – Jenny Colgan
I love me some Jenny Colgan – she always delivers! Flora has fled the remote Scottish island where she was born and bred and has moved to London where she is ambitious, anonymous and has a mad crush on her (out of her league) boss. When fate calls her back to the island, Flora finds herself back home on the farm with her dad and three strapping but undomesticated brothers and it's here that she rediscovers her love of cooking. She also discovers a lot about life, love and herself and finds restores a little pink fronted shop on the harbour front, the Summer Seaside Kitchen.
Reading a Jenny Colgan book is like giving your heart a hug and this story was no exception. I loved the connections and the complexity of the characters and if Mure wasn't a fictional island, I'd be booking myself a ticket there pronto. Best of all, as with all Jenny's books, there are some delicious recipes at the end!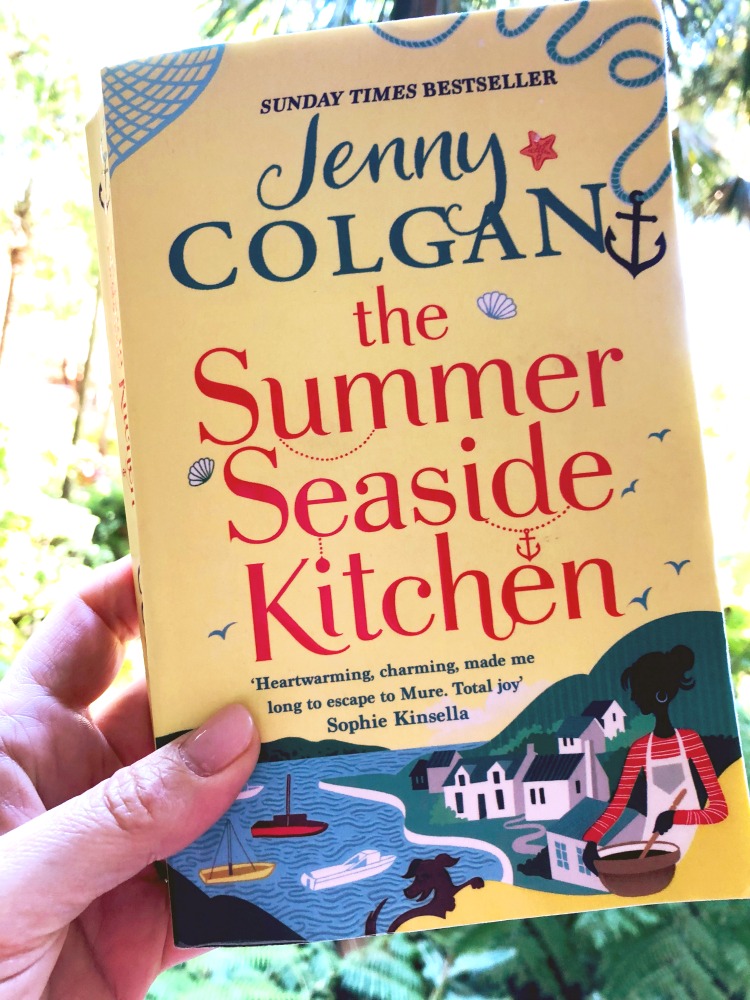 85. The Tattooist of Auschwitz – Heather Morris
I'm a bit obsessed with holocaust stories and so this has been top of my To-Read list for a while. The book is based on the true story of Lale Sokolov, a Slovakian Jew who through a combination of true grit and luck, was not just able to survive, but find love at Auschwitz. The subject matter makes it a challenging but compelling read – it's a story of love, hope, courage and survival and is utterly unputdownable – yes, I think this book merits it's own adjective!
It's an extraordinary story of two extraordinary people, the only thing that's ordinary about this book is the writing style which is a bit clunky and rushed at times, although I was so engrossed I hardly noticed.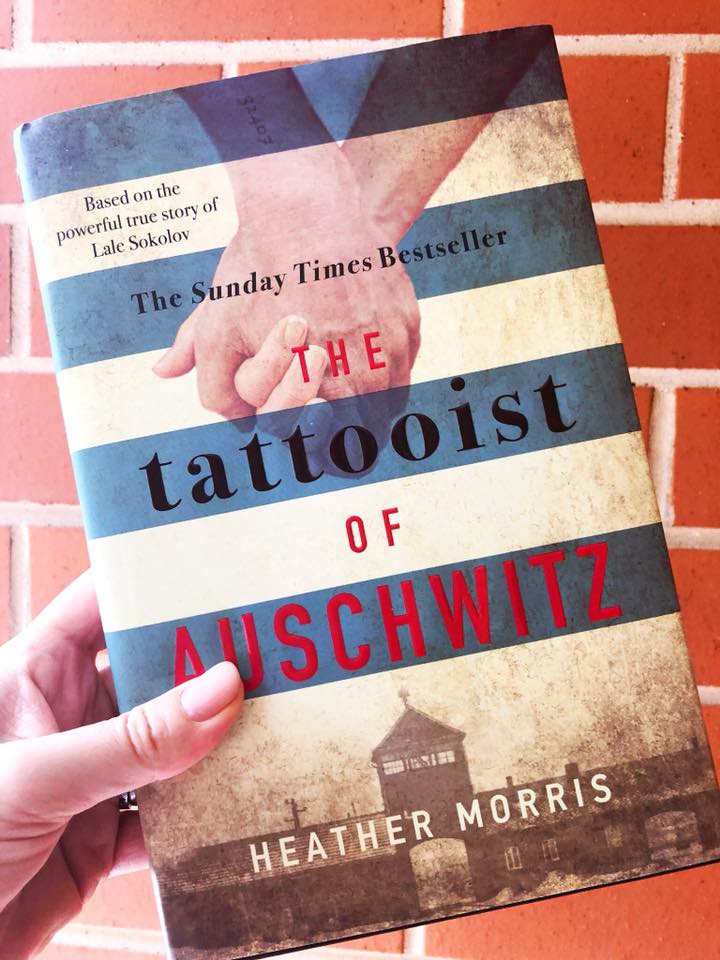 86. Plan B – Emily Barr
I can't remember how I acquired this, my first Emily Barr book but I really quite enjoyed it. Emma loves living in Brighton (who wouldn't?!) but she loves her husband Matt more . So when he suggests they up sticks and move to France that's exactly what they do. Their French dream turns out to be more like a nightmare although it's no problem for Matt who spends half his time living and working in London leaving Emma to hold the baby (actually she's 3, but let's not split hairs) and project manage the renovations on their new old French home. But it's when Emma finally realises the real reason Matt is away for the half week that things start to get really interesting. Basically it's like one of those real life stories you read in a trashy magazine in a fiction book format but the chick lit/travelogue combo really reeled me in.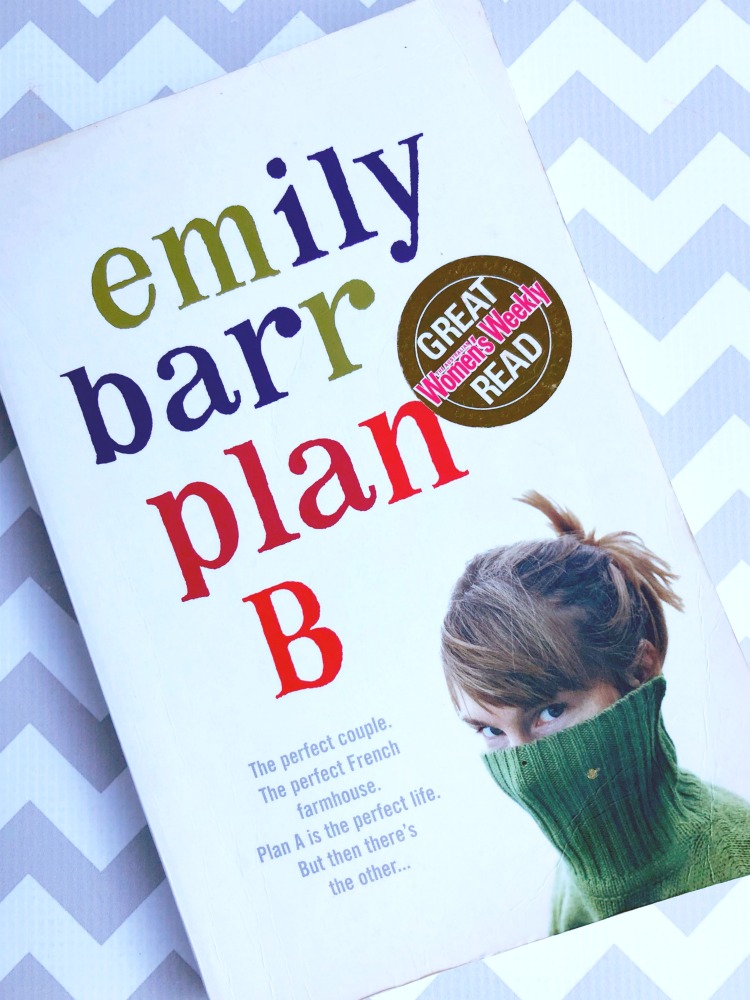 87. I am, I am, I am – Maggie O' Farrell
I'm not really a non-fiction reader but my ex-sister-in-law (it's complicated!) lent this to me. In this beautiful memoir, Maggie O'Farrell recounts her 17 brushes with death. Although the chapters are not chronological and each one deals with a particular experience, they all somehow connect together like pieces of a puzzle. As with any essay collection, I enjoyed some more than others although they are all wonderfully written. There's no near death sensationalism in these stories, just honest heartfelt reflection, quality writing and a sense of how extraordinary ordinary life can be.
This memoir is completely unique and although O'Farrell's experiences make us contemplate our own mortality, which is never easy, ultimately, this book leaves the reader with hope and a genuine appreciation for life.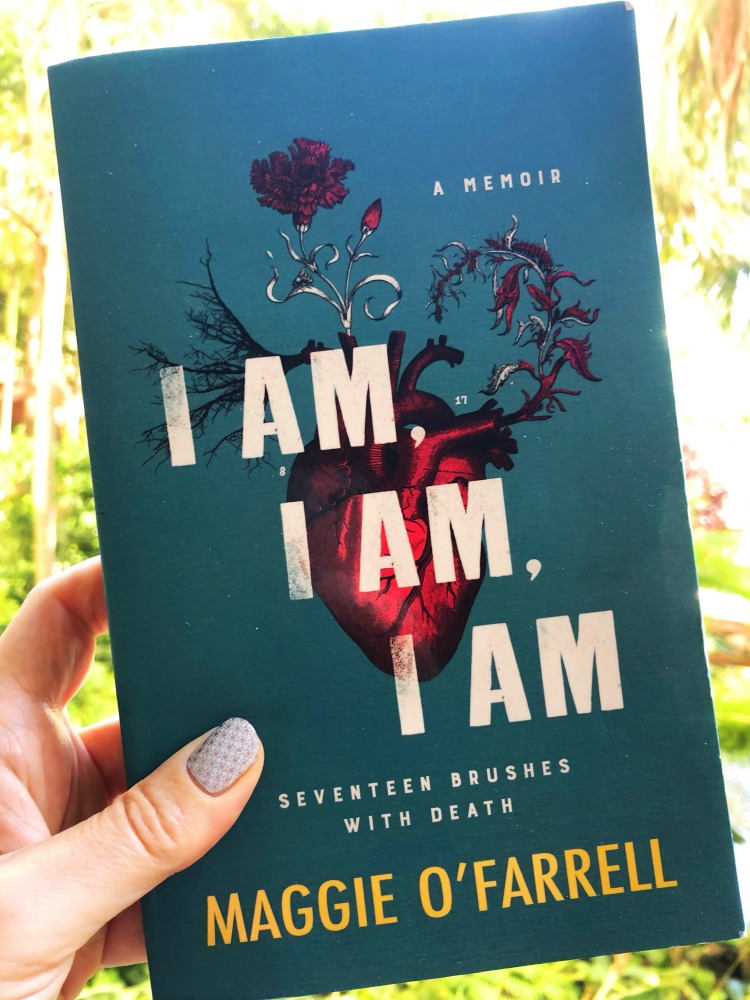 88. The Endless Beach – Jenny Colgan
This was the sequel to the Summer Seaside Kitchen and I couldn't wait to go back to Mure and catch up with Flora and friends. To be fair, plot wise there's nothing ground breaking here, it's just picking up where we left off at the end of the The Summer Seaside Kitchen with lots of romance and a generous side of heartbreak. I definitely needed tissues at the end of this one. This is classic Jenny Colgan, lovely and light with loveable characters. And of course, there are more recipes at the end.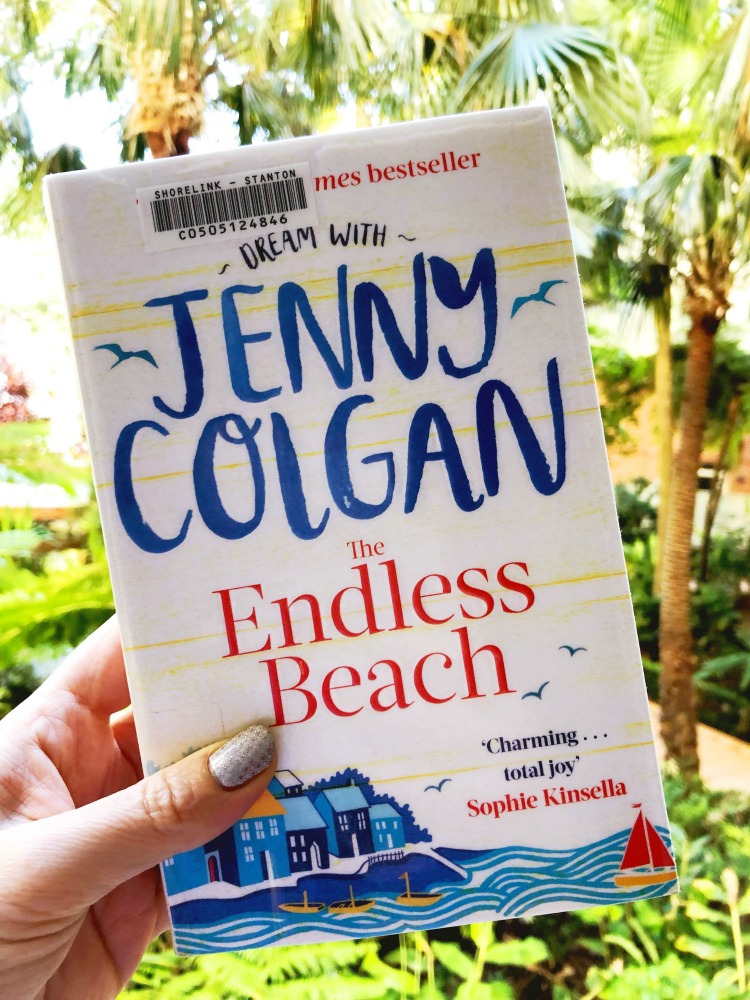 89. An Island Christmas – Jenny Colgan
Depending on where you are in the world, this might be called An Island Christmas or Christmas on the Island, but I like to call it Christmas on Mure. I was thoroughly delighted to read this and The Endless Beach back to back and kick start my month of Christmas reading.
There's a lot going on in this book and although it's not all terribly festive, it's hard not to feel the magic of a Mure Christmas. Jenny pulls off the literary trifecta with the perfect balance of happiness, humour and heartbreak and generously shares some delicious Christmas recipes at the end!
Although this is a stand alone story, I'd recommend reading the other books in the The Summer Seaside Kitchen series not because there's a tricky plot or an enormo-cast of characters but just so you can really connect with the characters because by the time you get to this book, they'll feel like old friends. I felt that there were a lot of loose ends at the end of this book, so I'm hoping this means there will be a fourth book in the series. I live in hope.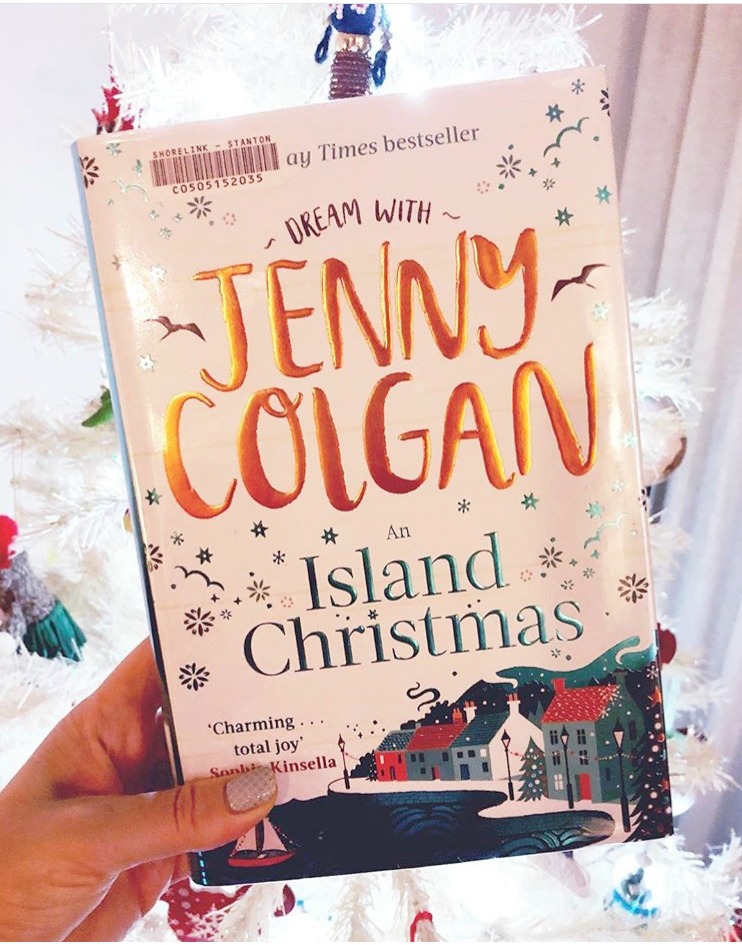 90. How the Finch Stole Christmas – Donna Andrews
It was still December so I picked this book on the Christmas connection alone, not realising that it is actually the 22nd book in the Meg Lanslow series.
Set in small town Virginia, I kind of felt that if this was a sitcom it would be something like Murder She Wrote. Meg who's a blacksmith, a wife and amateur sleuth helps save some animals from some unscrupulous humans and assists in a homicide investigation while being stage manager to her husband's all singing and all dancing Christmas spectacular, A Christmas Carol.
Although this can be read as a stand alone book, I did find it hard to keep up with the colourful cast of characters although the story had me guessing whodunnit until the end. This was a pleasant enough read but in the end this mystery was just a bit too small town and cosy for me.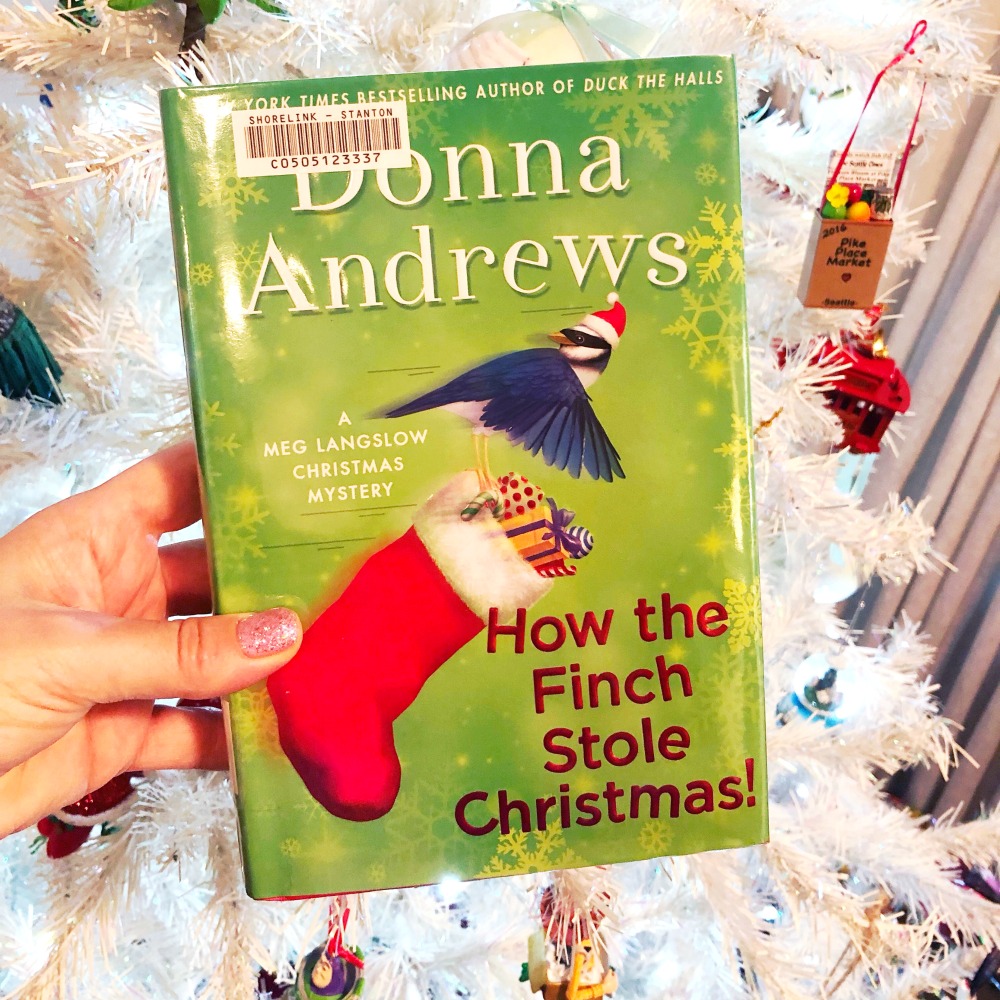 So tell me, what's on your bookshelf right now? Do you have a favourite author or genre? And are you taking part in any reading challenges?
* Some of the links in this post are affiliate links. If you click to buy the item, I make a little commission but you don't pay any extra.
Linking up with Denyse for Life This Week