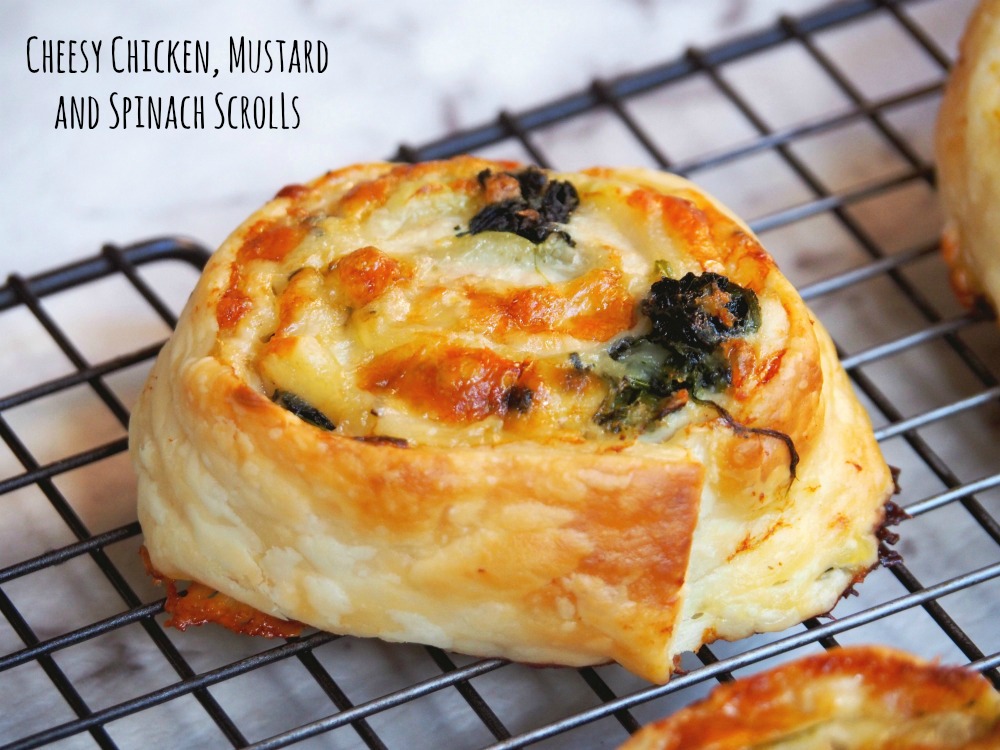 This month's reader recipe is a cracker – filled with mustard, chicken and cheese, these puff pastry scrolls are delicious warm or cold.
I recently went back to do some relief teaching at my old workplace and even though 5 years have passed since I left, I picked up with my colleagues (and shared cake) where I left off.
Invariably the conversation between my desk neighbour Kevin and I, revolved around his garden (his favourite subject and special skill set) and cooking (my favourite subject and kind of skill set.) Sadly I could contribute nothing meaningful to the garden conversation although I did lament the toadstools growing enthusiastically in my balcony window boxes. What's with that?
Kevin however, had some very delicious things to tell me about, namely these scrolls. He got the original recipe from a packet of puff pastry but I've tweaked it slightly to our tastebuds. These literally take minutes to throw together, they are absolutely delicious hot or cold and they go down a treat in lunch boxes too.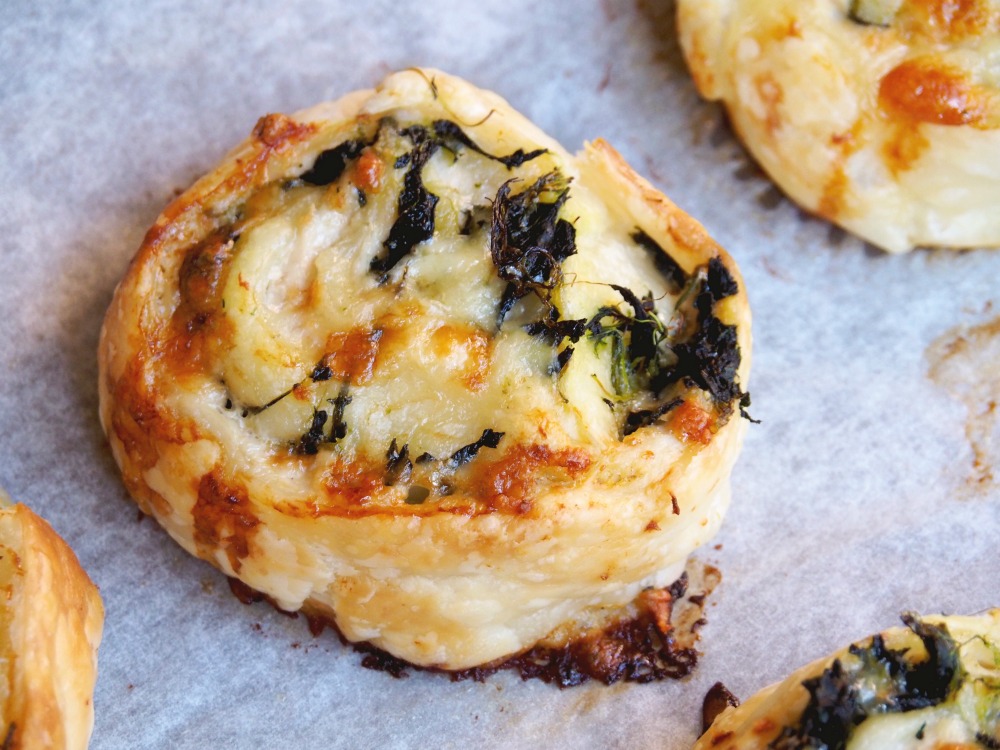 Anything with puff pastry gets my vote and it's way easier and dare I say, yummier than making dough. Also you don't have to worry about cooking the chicken first, it will cook and do it's thing while the scrolls are baking.
The only thing is once you start making these scrolls and you know how ridiculously easy and yummy they are, you won't be able to stop making them! Don't say I didn't warn you!
What's your special skill set? Do you have wonderful workmates too?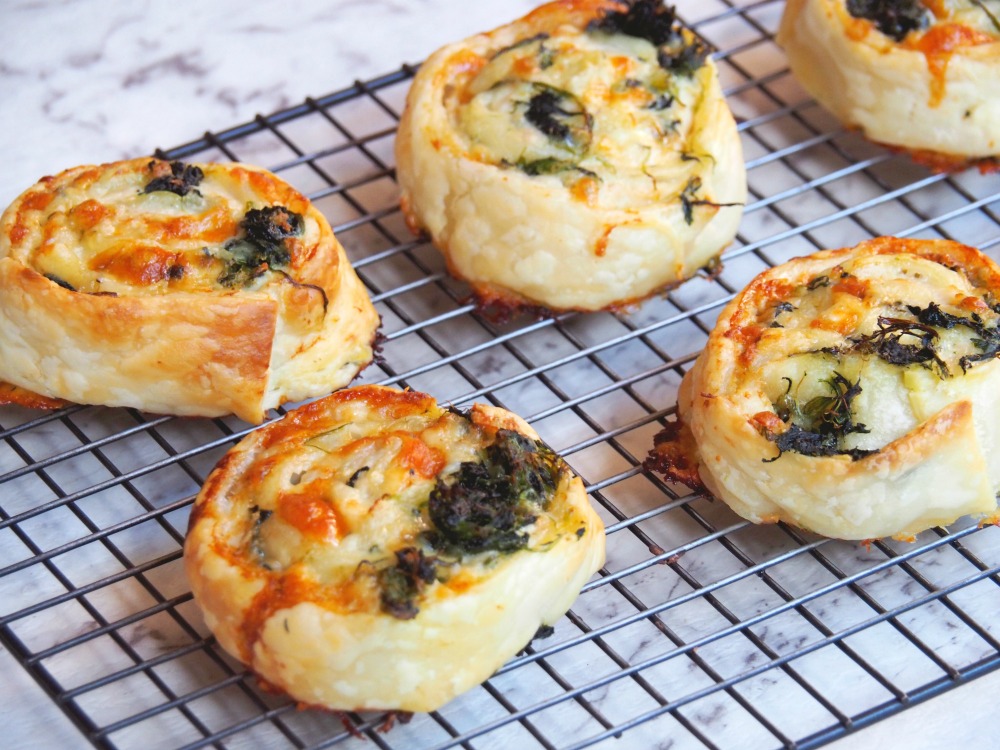 Makes 8
Ingredients
2 sheets puff pastry, defrosted
2 tablespoons Dijon mustard
100g cheddar cheese, grated
500g  chicken mince
100g frozen spinach, thawed
a few thyme leaves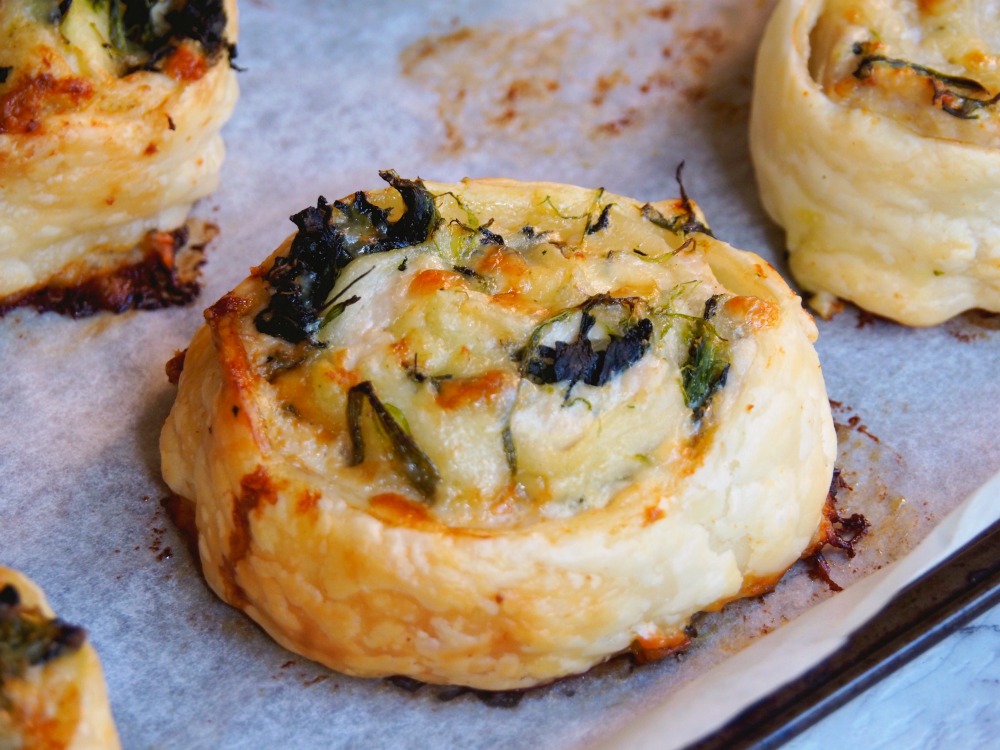 How to 
Preheat oven to 220C and line a baking tray with baking paper.
Place pastry onto a long sheet of baking paper. Lightly brush 1 edge of 1 sheet of pastry with water, overlap the second sheet and press gently to make 1 long sheet.
Spread mustard over pastry leaving a border on the top short edge of about 5cm. Spread the chicken mince over the mustard, season well with salt and pepper and sprinkle with thyme leaves.
Add a layer of cheese and finally, top with spinach.
Starting with the short edge near you and using the paper to help, roll the pastry tightly around the filling like a swiss roll.
Cut the roll into slice about 3cm thick. Place slices cut side up on prepared baking tray.
Bake for about 20-25 minutes until pastry is golden. Allow to cool slightly on trays.