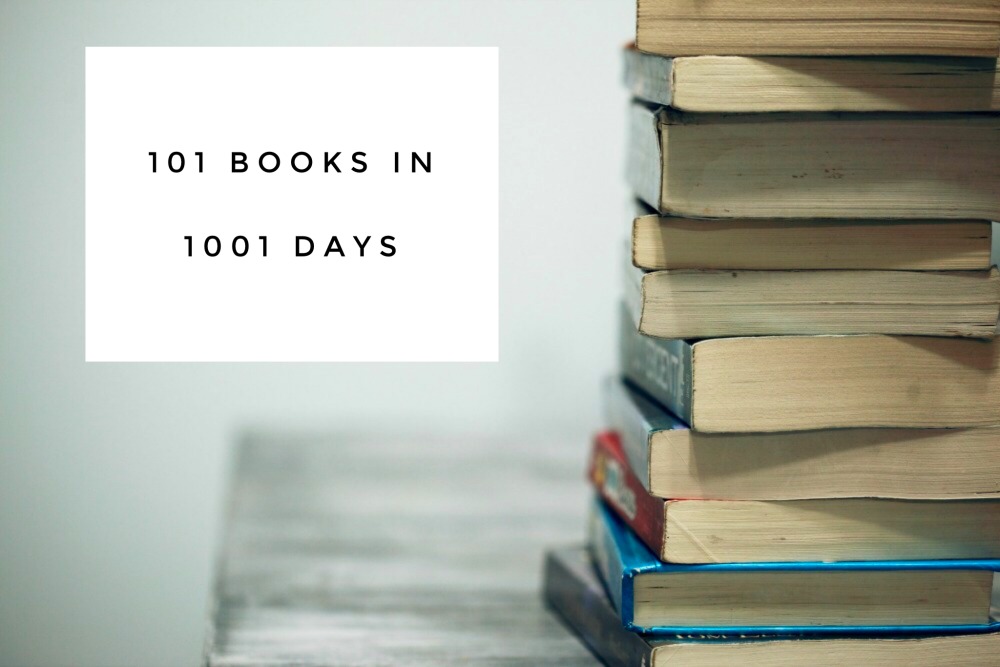 Well this is pretty exciting! I finally finished my 101 Books in 1001 Days Challenge. In actual fact, I finished the challenge at the end of January but it's taken me this long to get round to reviewing all the books.
I'm a natural commitment-phobe and have a short attention span so I surprised myself that I followed through on this challenge, not only did I reach my goal but I have exceeded it. And not only did I tick another thing off my 101 Things in 1001 Days list but I also rediscovered my love of reading which is really the best gift of all! Now I've started reading, I just can't stop!
This month is a mixed bag with quality Christmas reads, inspiring memoirs, Australian classics and a new favourite author. Here's what's been on my bookshelf…
91. The Christmas Sisters – Sarah Morgan
I actually received this from my lovely friend Vicki from the A Box of Bookclub who sent me this bespoke book box for Christmas. You see when you send A Box Of book, it's so much more than just a book, it's an experience in a box. The box is full of mini gifts each with a note saying when to open it and each gift matching an event in the book. It's so much fun!
This book has a bit of everything – love and loss, happiness and heartbreak and bucketloads of festive cheer. Everyone has high hopes for their festive family get togethers right? Well, Suzanne is no exception. She wants to have the perfect family Christmas with her husband and three daughters, Beth, Hannah and Posy at her home in the Scottish Highlands. Suzanne goes all out with the food and decorations and the Christmas cosiness but as is so often with families, it's complicated. Under the surface there's strained relationships, survivor guilt, self doubt and all manner of secrets. That said, this book was utterly charming – the feel good (and feel festive) factor was high and it was the perfect holiday read. Although this was my first Sarah Morgan encounter, it definitely won't be my last.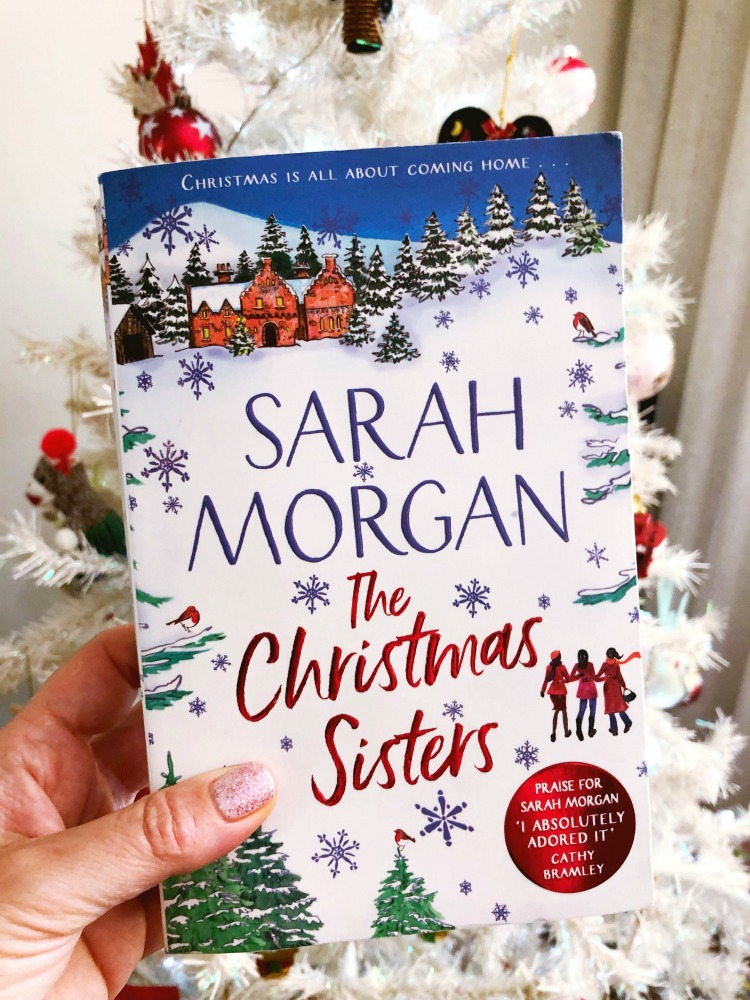 92. The Christmas Surprise – Jenny Colgan
Another Christmas offering from one of my favourite authors. This is the third book in the Rosie Hopkins' Sweet Shop series and although it's the first that I have read, Jenny gives enough background into the characters for it to stand as a read alone.
Rosie Hopkins is newly engaged and is looking forward to a new year in the little sweetshop she owns and runs. But when fate deals Rosie and her boyfriend, Stephen a terrible blow, it's going to take all their strength and the support of their families and friends to hold them together. As the old saying goes, it takes a village to raise a child.
This was a pleasant enough read and although the book for the most part is light and engaging, it did feel a little bit predictable. It did however tick all the Christmas boxes and left me feeling rather warm and fuzzy.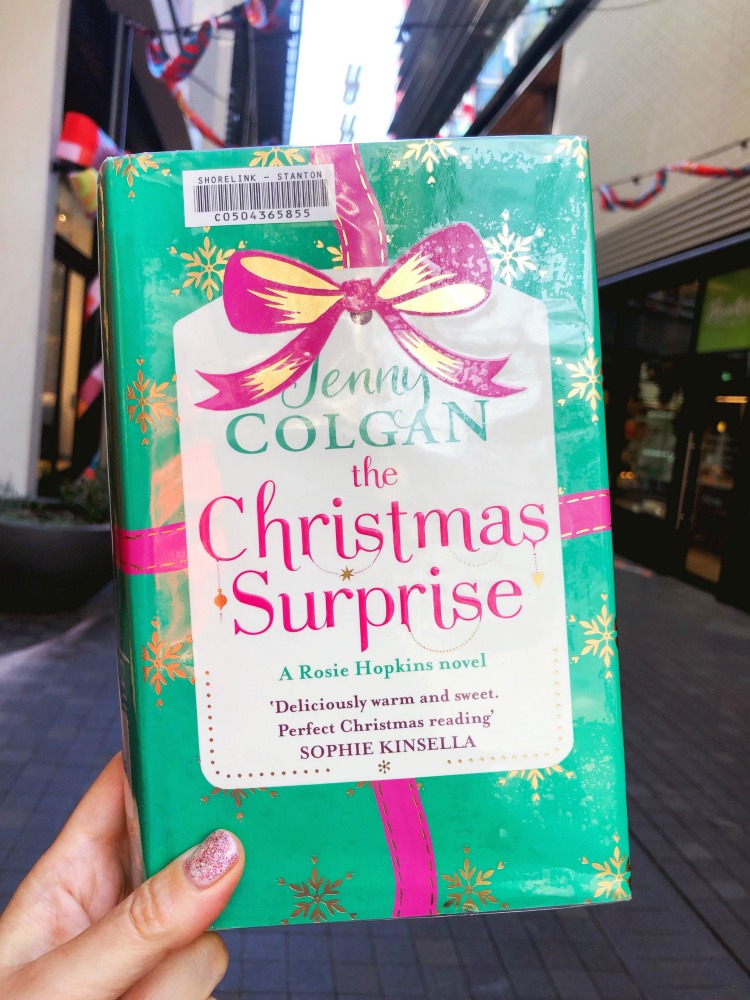 93. Finding Gobi – Dion Leonard
Call me a heathen but I pick wine by the coolness of the name and books by the cuteness of the cover. I brought this one home from the library because who can resist that cute little pupper on the front cover? Not me, that's for sure!
If you love animals or running, you're going to love this book and you'll love it even if you don't. In 2016, Dion Leonard an Australian UItra Marathon runner was competing in an event when he unexpectedly stumbled upon a little stray dog in the Gobi Dessert. The book tells the incredible story of how Dion and Gobi became inseparable and how hard Dion worked to get Gobi to Scotland and to her forever home.
This is more than a love story between one man and his dog, it's about dogged determination (ha, see what I did there,) perseverance and a whole lot of hope. It's such a heartwarming read and when you're done with the book, do yourself a favour and check out the Finding Gobi instagram account – it's totally pawsome!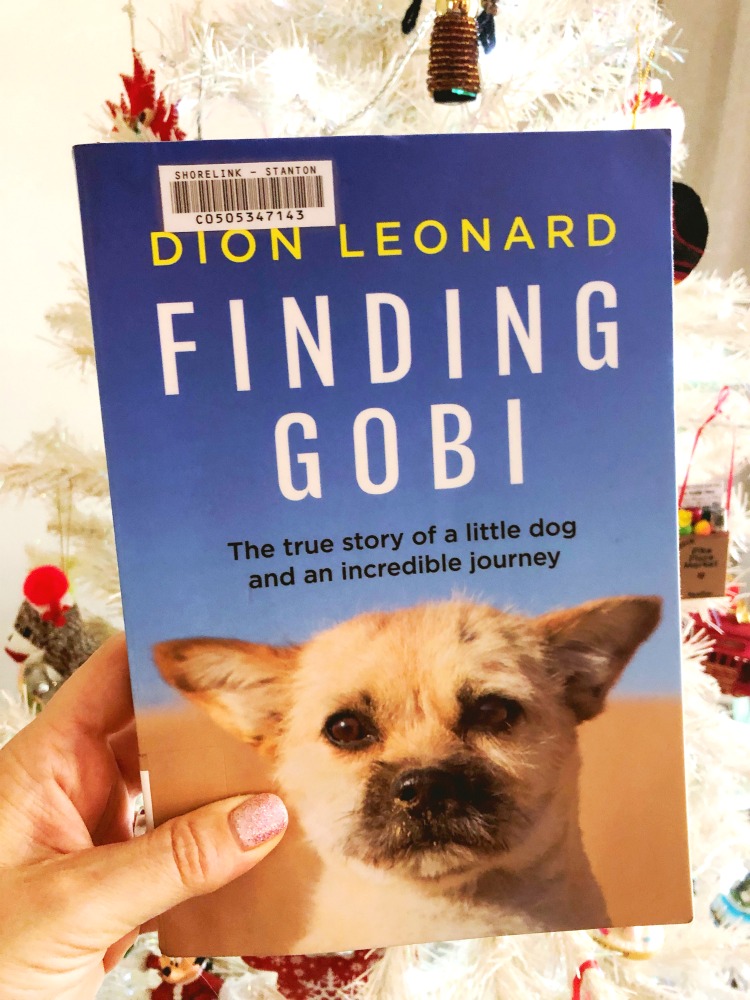 94. The Woman in the Window– A. J Finn
This was my first read of 2019 and I could not put it down! Thrillers are not my preferred genre but this one was full of page turning goodness.
Anna, a child psychologist lives alone in her New York city home. She can't go outside so she stays indoors passing the time drinking (too much – who am I to judge?) wine, watching old movies and spying on her neighbours. Things go pear shaped one night when Anna sees something she shouldn't and everything starts to unravel. With an unreliable narrator, faulty memories, alcoholism and the author playing with our perception of what's real and imagined, the premise is not dissimilar to The Girl on the Train.
The short chapters make the plot move quickly and the twists and turns keep on coming. A.J Finn has the reader suspecting anyone and everyone and makes the book unputdownable, so much so that I read it in just over 24 hours. The book has been made into a movie which is coming soon – I think it's going to be one to watch!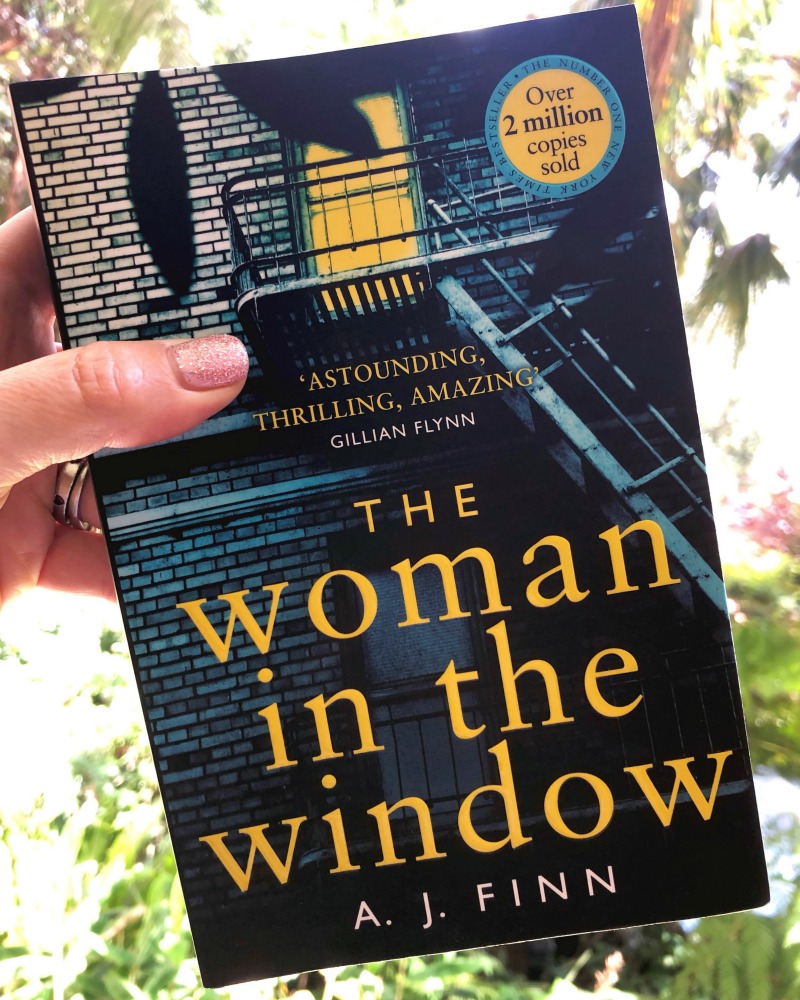 95. The First Phone Call From Heaven – Mitch Albom
I'd heard great things about Mitch Albom so I was keen as mustard to read this. However, I have to say I was a little bit disappointed. I did enjoy the book but not as much as I hoped because I think this is a story you have to believe in and I wasn't quite on board with the whole idea. In this story, a small town in Lake Michigan gets worldwide attention when it's residents start getting calls from the afterlife. Opinion is divided – is this the greatest miracle there ever was or is it just a massive hoax?
However, the book is quite thought provoking because whether or not you believe in heaven, it certainly makes you question where we go from here. The book was saved by Albon's trademark warmth, emotion and master storytelling plus the side story about Alexander Graham Bell and the history of the telephone was absolutely fascinating!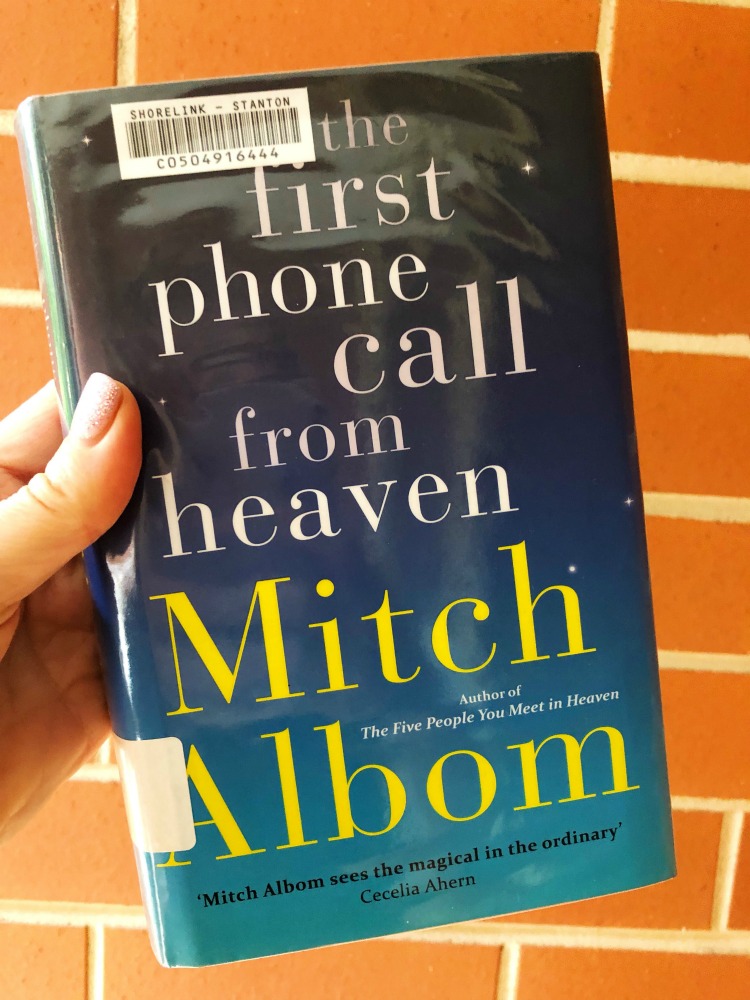 96. The Librarian of Auschwitz – Antonio Iturbe
I couldn't wait to get my hands on this after reading The Tattooist of Auschwitz. Unlike The Tattooist, this is a work of fiction, although it is based on facts and after extensive googling, the story sticks very much to the truth. The story hops from character to character and goes back and forth in time but for the most part, it makes a very challenging subject an easy read.
After reading a review on Goodreads, I actually started this book at the epilogue which gave insight into how the book came to be and into the spirit of Dita Kraus who at fourteen years old was imprisoned by the Nazis at Auschwitz. Dita was placed in Block 31 which was unique because it allowed families to stay together – while the parents were sent out to work, the children were sent to "school." It was only when Jewish Youth Leader Freddy Hirsch asked Dita to take charge of the eight special books that the prisoners managed to smuggle past the guards that she became the librarian of the smallest and most clandestine library in the world.
Reading this story, it's hard to believe anyone survived the horror of Auschwitz but this book shows that when people have hope and a purpose, they have everything. This is an amazing story of hope and courage against all odds – a truly inspiring read. tc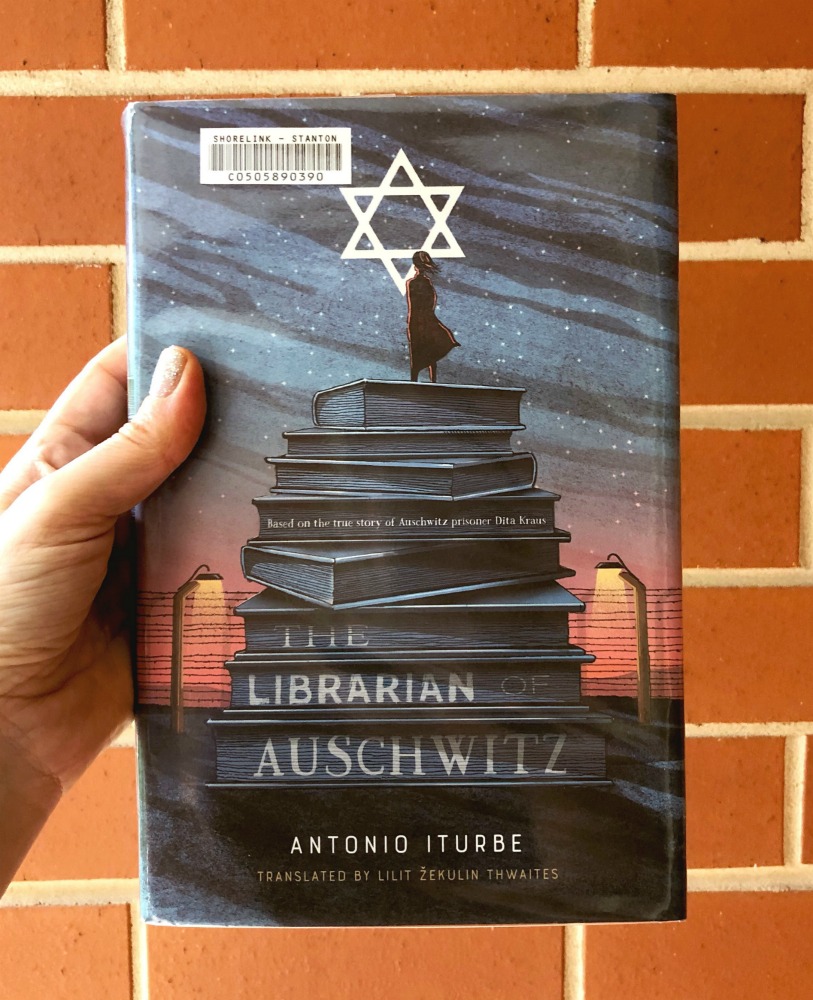 97. The Sun Does Shine – Anthony Ray Hinton
Even though I read this book in early January, I'm calling it one of my books of 2019 – it's an absolutely incredible read. In 1985, Anthony Ray Hinton was charged with two counts of capital murder in Alabama. It was a case of mistaken identity, he knew he was innocent and although he was shocked and confused, he hoped that the truth would set him free.
Sadly his hope was misplaced because justice works differently if you're a poor, black man in the deep south. This is the incredible story of how Hinton spent almost 30 years on Death Row and how he did so much more than survive, because he had hope, he had love and he didn't give up. He was eventually released in 2015.
This book gave me all the feels and is certainly one of the most powerful memoirs I've ever read. It's about a justice system that is broken but most of all, it's inspiring, eye-opening and uplifting because love always wins.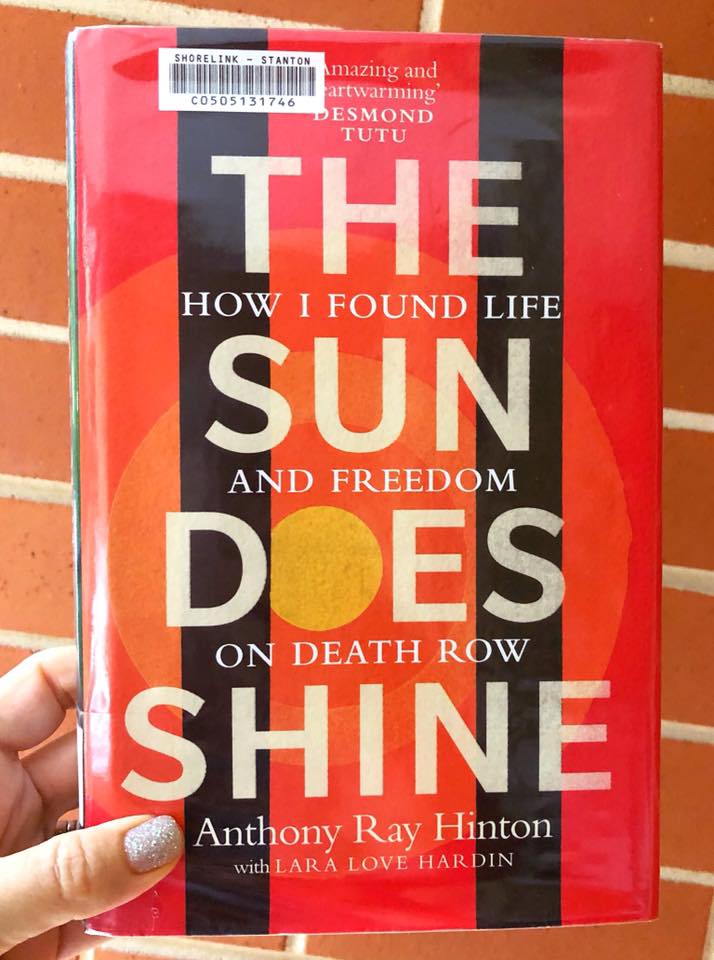 98. Tuesdays With Morrie – Mitch Albom
Undeterred after my disappointment with The First Phone Call From Heaven, all my Mitch Albon loving friends told me not to give up on Mitch until I had read this book. Morrie was Mitch's college professor and mentor and after losing touch, Mitch reconnected with him twenty years later. By this stage, Morrie was dying from ALS and Mitch started to visit Morrie every Tuesday, just like he used to do in college although these lessons were all about life.
This book is full of important life lessons about life and death – how precious life really is and about what really matters. This is the book I wished I had read when I had been diagnosed with and had treatment for cancer although I think it's a book we should all read at some point because we can all learn something from Morrie.
I originally borrowed this book from the library but I loved it so much, I read it in a day and then bought my own copy. I know it's a book that I will want to read again and one that will always have a special place in my heart.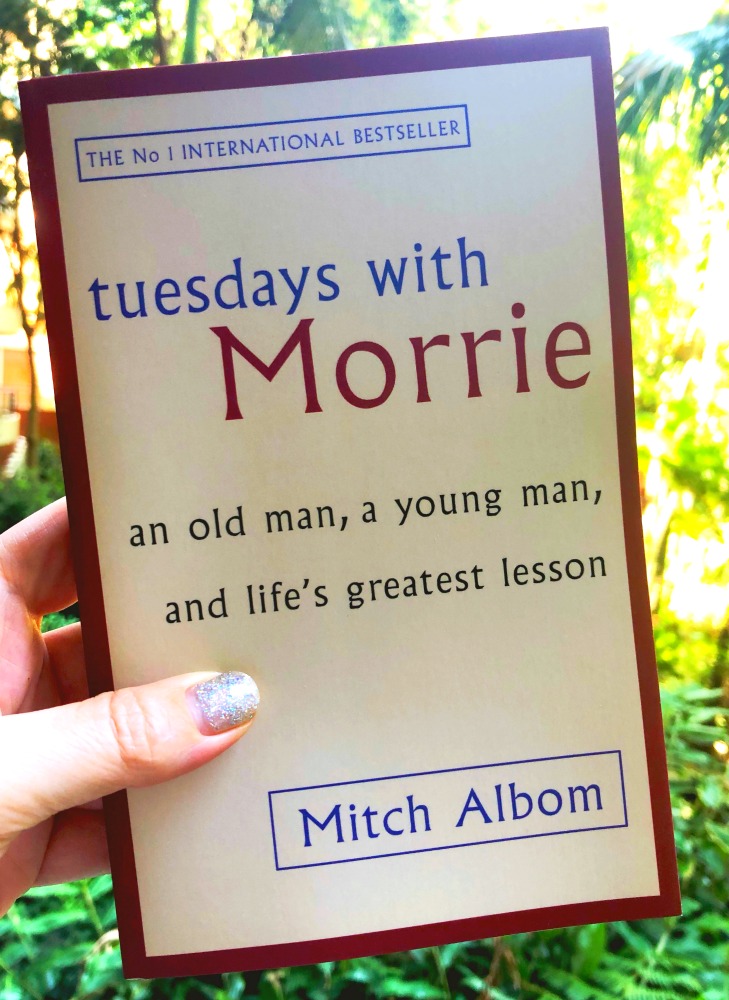 99. For One More Day – Mitch Albom
Another Mitch Albom novel and another novel which has morality as it's central theme. What you would do if you could spend one more day with a lost loved one? What if you could say all the things you wanted to say and could resolve any past hurts and regrets?
In this story Charley "Chick" Benetto is broken. He is out of a job, out of money, out of his marriage and his own daughter has shut him out of her wedding. He drives back to his old home town with plans to end it all but he finds himself back in his childhood home and his mother (who died eight years earlier) welcomes him home as if nothing has happened. What follows is one "ordinary day" where Charley learns about love, seeks forgiveness and finds out so much about his mother and the sacrifices she made.
This is so much more than a ghost story though. It's an easy, gentle and thought provoking read that teaches us not to take anyone for granted and a reminder to cherish the moments before they're gone.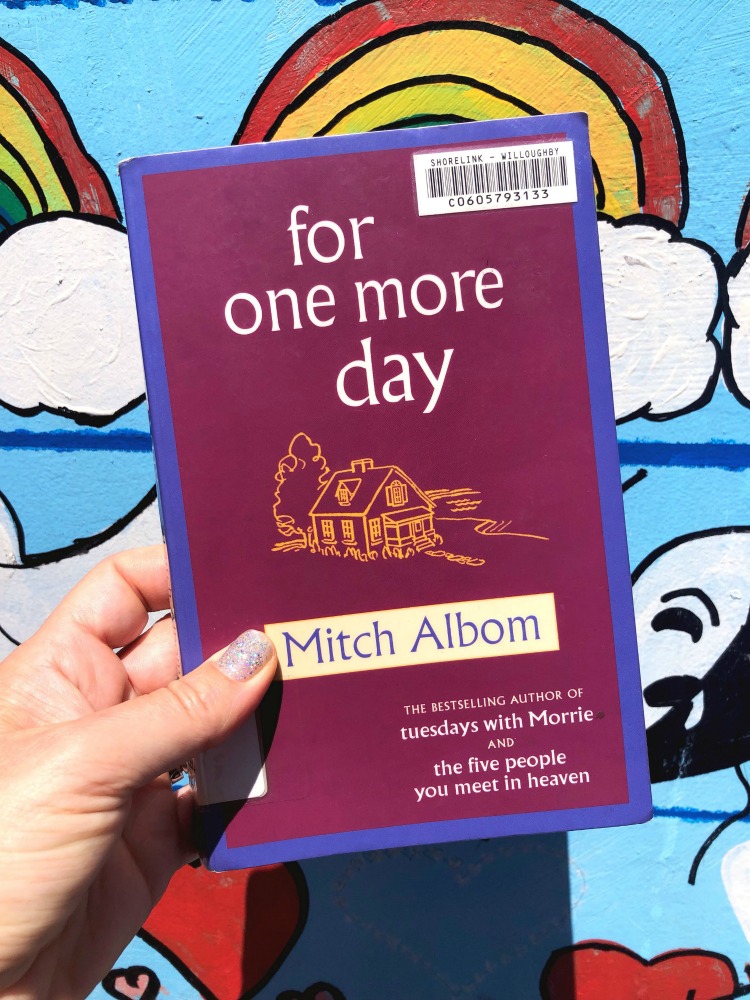 100. Jasper Jones – Craig Silvey
I read this as part of the A Box Of Book Club summer reading challenge. It ticked the boxes of being set in the 1960's and being a young adult novel and it did not disappoint.
It's summer 1965 in a small mining town in Western Australia and Charlie Buckton who's wordy and nerdy is woken by a knock at the window. It's Jasper Jones – rebellious, mixed race and a loner – he's a figure of both danger and intrigue for Charlie. And so that's how it begins, the summer that will change everything. I especially loved the complexity of the characters, especially Charlie's sidekick Jeffrey Lu although I could have done without the excess cricket references.
This book is quintessentially Australian, the writing is exquisite and the story deals with small town mentalities, discrimination, racism, coming of age and unlikely friendships. It's kind of like an Australian To Kill a Mockingbird and the film isn't half bad either!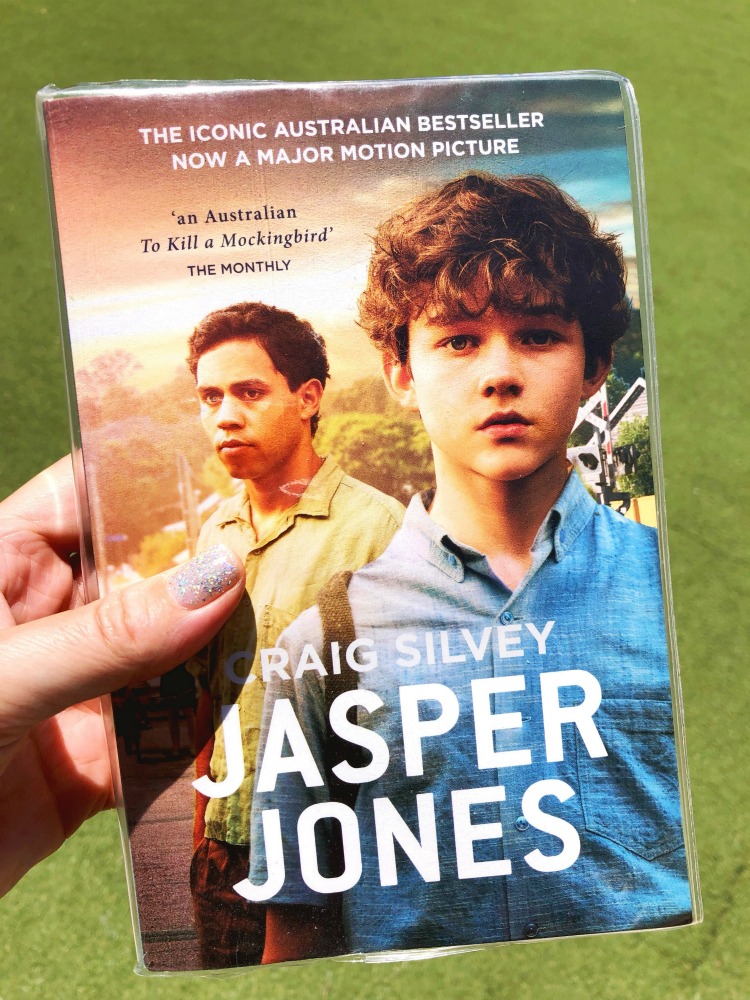 So now I've shown you what's been on my bookshelf, tell me what's been on yours! Do you prefer your books fact or fiction? How many books would you like to read this year?
* Some of the links in this post are affiliate links. If you click to buy the item, I make a little commission but you don't pay any extra.
Linking up with Denyse for Life This Week