If you're looking for your next binge watch, you've come to the right place!
It's almost a year to the day that I last shared 18 of my Netflix favourites and and here I am again with some top picks. As you can see, my TV diet is very varied with a mix of genres – drama, thrillers, crime, comedy and even a reality show – because everyone knows that variety is the spice of life and it's certainly the spice of Netflix.
If you're trying to work out what to watch next, this list is a great place to start!
1 season, 8 episodes
This British mini-series is the creation of crime writer, Harlan Coben. Michael Hall stars as Tom Delaney, a well to do widowed doctor whose life is turned upside down when his teenage daughter, Jenny goes missing. Tom uncovers a web of secrets and intrigue as he frantically searches for Jenny and soon finds out that we never know what goes on behind closed doors. There's a stellar cast and the acting is superb. Hall's British accent is probably better than mine (and I'm British!) and his character is about as far from Dexter as he's ever going to get. Safe is brilliantly written and keeps you guessing right to the very end.
1 season, 6 episodes
You can expect great things from this British political thriller brought to you by the creators of the acclaimed Line of Duty. Richard Madden who won a Golden Globe for his role in the drama, stars as Police Sergeant David Budd a British war veteran suffering from PTSD. After thwarting a terrorist attack, he's assigned the role of specialist protection officer to the Home Secretary, Julia Montague played by Keely Hawes, whose policies he despises. The relationship between the two is very strained to start because of their differing views but they soon become much, much closer. All the while, Budd has to confront his personal demons; his PTSD and the breakdown of his marriage. Fun fact, when the series was first aired in 2018, it achieved some of the highest BBC viewing figures since 2008.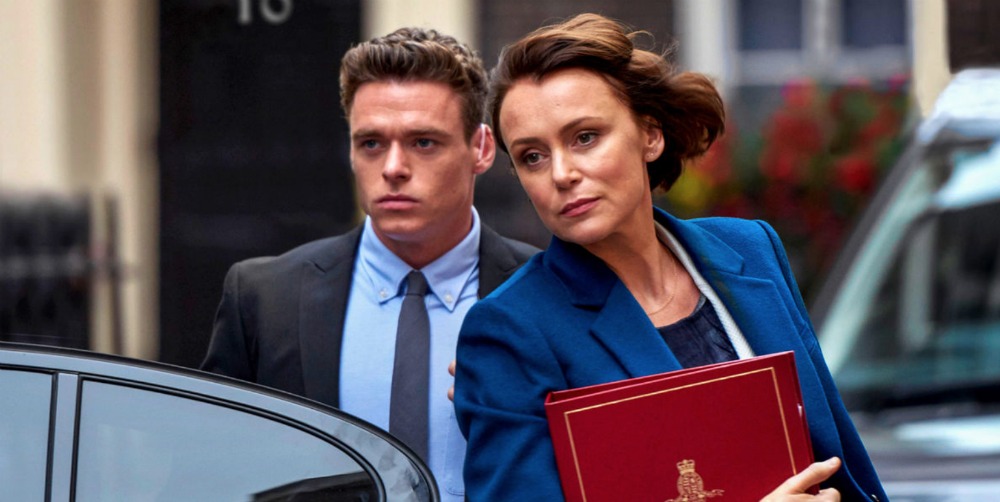 1 season, 10 episodes
Penn Badgley stars as a charming book manager whose crush on an inspiring writer, Elizabeth Lail, gets way out of hand. He becomes totally obsessed with her stalking her both in real life and online and will go to any lengths to get close to her. It's clever, it's creepy and it's utterly compelling. And the good news? Season Two is on it's way!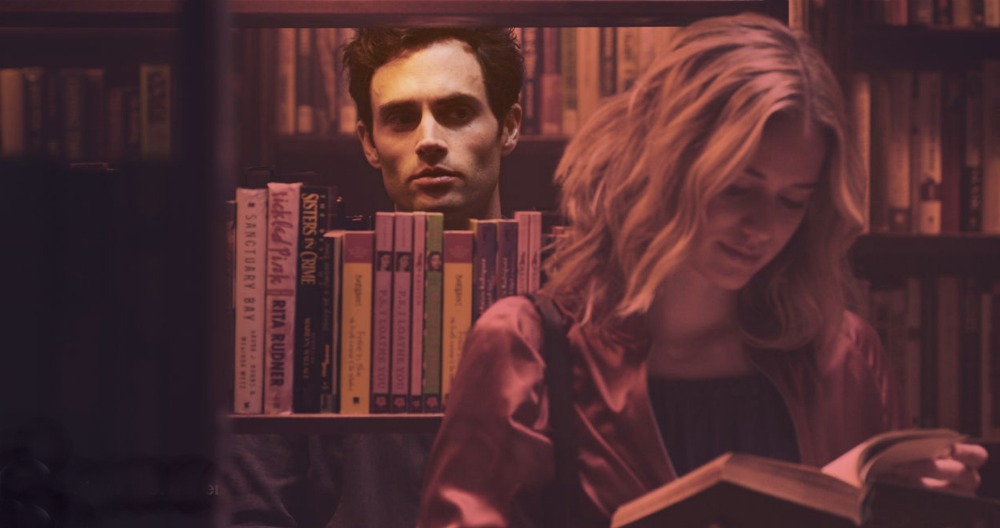 1 season, 10 episodes
When a 15 year old African American boy dies in a hit-and-run and there's a white police officer at the wheel, Jersey City explodes with racial tension. There then follows an attempted cover-up by the police department and the dogged pursuit of truth and justice by the Assistant DA. The series has more suspense and tension than you can shake a stick at but with Jersey accents this strong, you might need subtitles! Incidetally, Regina King who played the part of the boy's mother won an Emmy for her role in the crime drama.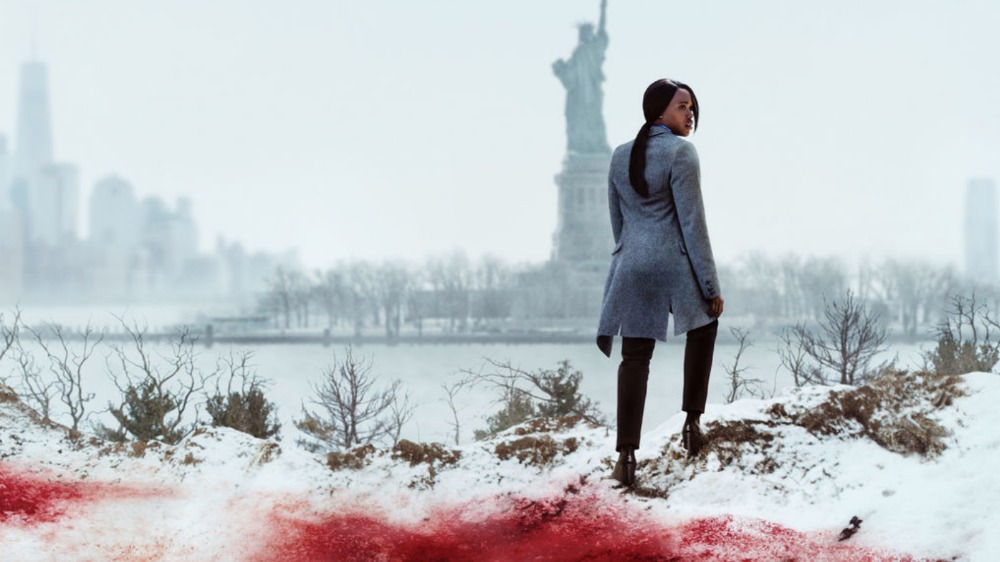 1 season, 10 episodes
Hotheaded Jen forms an unlikely friendship with optimistic, free spirit Judy who she meets at a grief support group. Jen, a grieving widow is determined to find the driver who left her husband for dead in a hit and run and as it turns out eccentric Judy isn't quite what she seems. This black comedy explores grief, loss and forgiveness with sensitivity and humour with stellar performances from Christina Applegate (Jen) and Linda Cardellini (Judy.) Fingers crossed there will be a second season!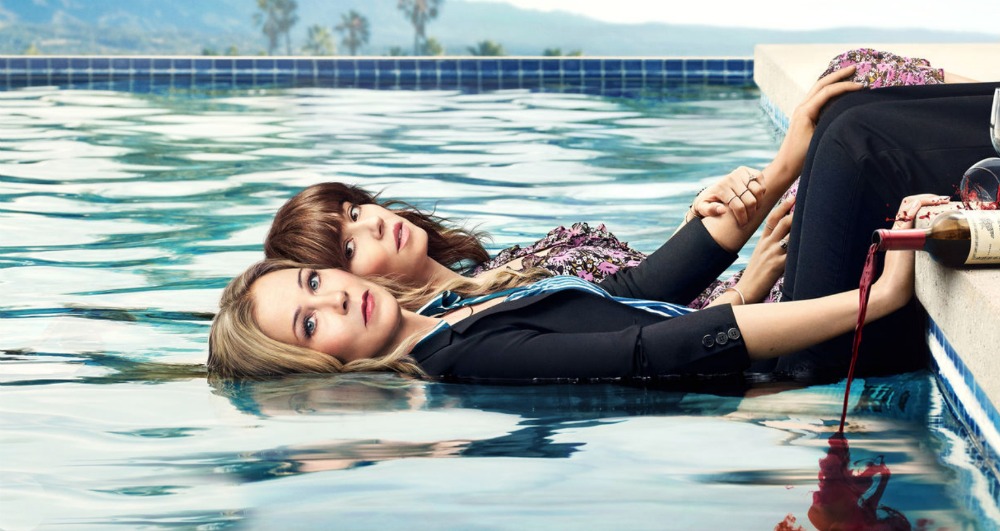 1 season, 6 episodes
I'm not really a fan of Ricky Gervais but I am a huge fan of this show which he wrote, directed and starred in. Tony has a perfect life until his wife Lisa dies. Tony just can't come to terms with losing Lisa and this Mr Nice Guy becomes Mr Thoroughly Unlikeable Guy. Tony considers taking his own life but decides instead to punish the world and everyone in it by doing and saying exactly what he pleases. However, his friends and family know that there's a good guy in there somewhere and are determined to help Tony find him. This show will make you laugh, make you cry and will no doubt, warm the cockles of your heart. Season Two is coming to a TV near you in 2020 and I for one, could not be happier!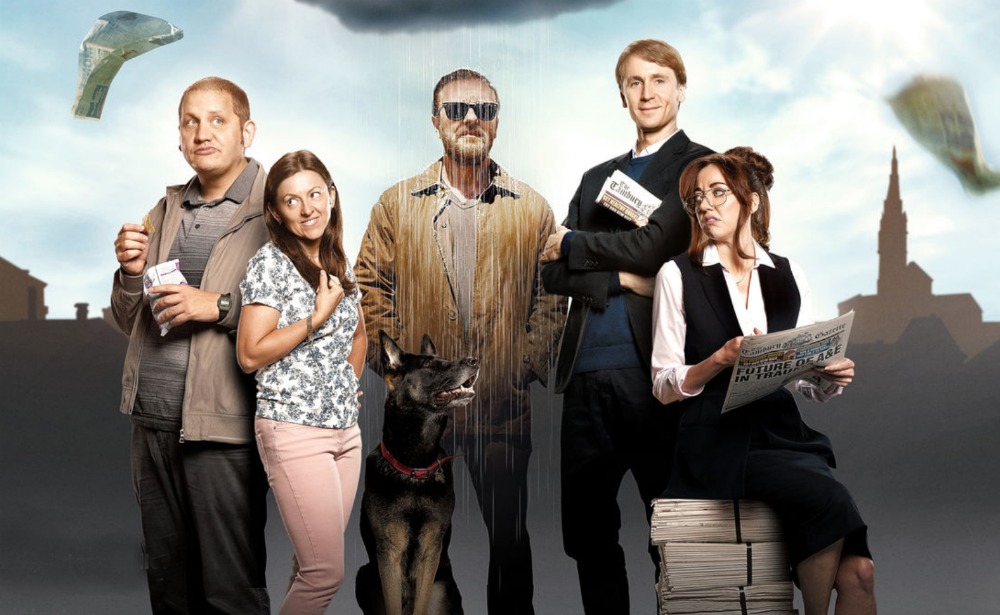 2 seasons, 10 episodes each season
Alison Brie is Ruth Wilder, an out of work actress in Los Angeles in the 1980's. She stumbles upon an unlikely chance at stardom to join the glitter and spandex covered world of women's wrestling. Marc Maron plays Sam Sylvia, a washed up and washed out director of B rate movies who reinvents Ruth and 11 other misfits as GLOW – the Gorgeous Ladies Of Wrestling and tries to make them famous. You don't have to love wrestling to love this show but if you think the eighties were greaties and you like laughing out loud, then this show is for you.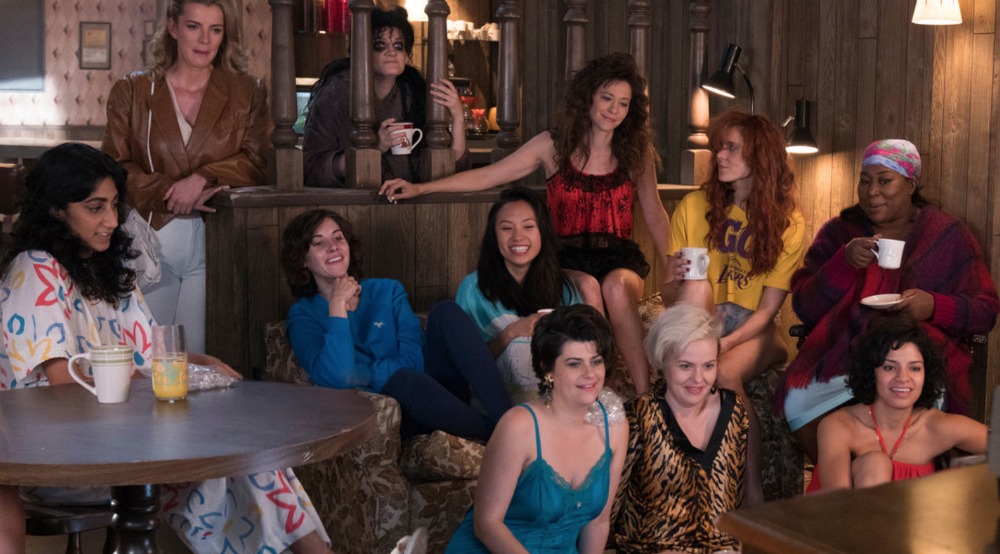 1 season, 6 episodes
Set amidst the political conflict in Northern Ireland in the 1990s, five school mates navigate being teenagers in a world of armed police in land rovers and army checkpoints. The characters are brilliantly cast, the chemistry between them is cracking and the soundtrack is killer. I'd say it's hilarious but I'm not into understatements. Fingers crossed that the sequel series come to Netflix soon! Fun fact: Derry Girls has officially teamed up with Spotify and each character has their own Spotify playlist!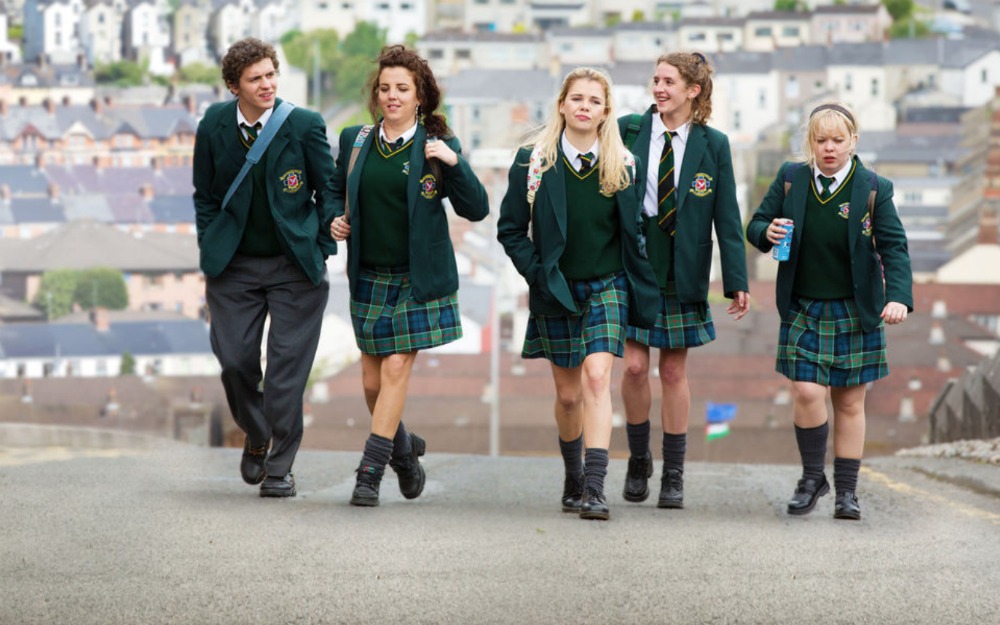 1 season, 8 episodes
What insecure Otis lacks in lovemaking experience, he more than makes up for in knowledge. You see, his mum is a sex therapist and after being surrounded by sex manuals, videos and toys and being subjected to his mum's embarrassingly frank (and frankly embarrassing,) conversations about sex, Otis has become something of a reluctant sexpert. When his classmates learn about his home life and his mum's job, Otis decides to use his insider knowledge to improve his status at school so he teams up with street smart and brains smart Maeve and runs an underground sex clinic. The soundtrack will have you tapping your feet and the dialogue will have you laughing out loud. This show is less about sex and more about self love, respect and living your best life. It's televisual gold! The good news is another season is on the way – yay!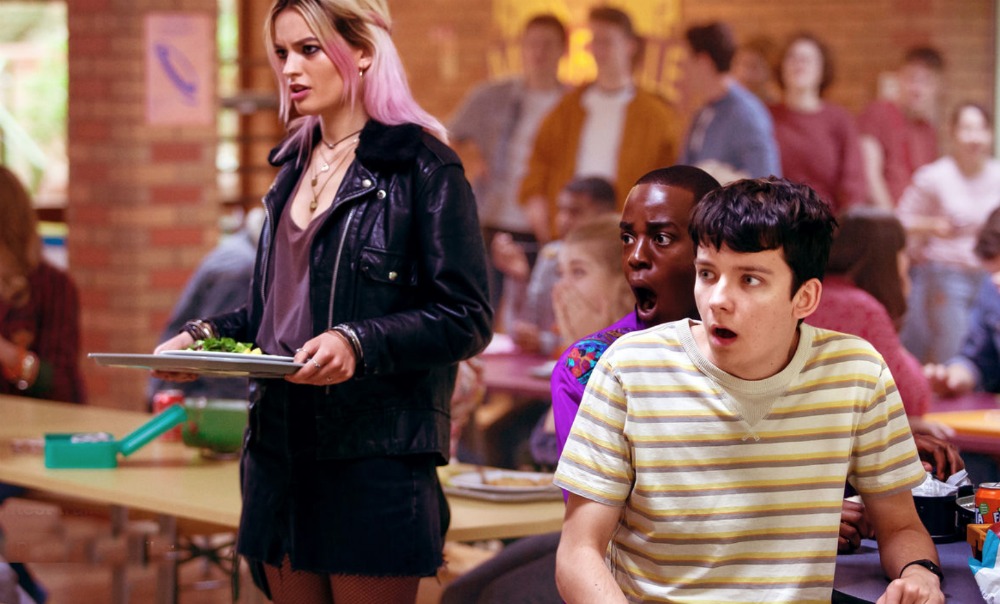 3 seasons, 8 episodes each season
This reality show is a reboot of the early 2000's show "Queer Eye For a Straight Guy." I never saw the original and reality TV is not generally my jam. However, I will always make an exception for Queer Eye as this show is SO much more than a makeover. The new fab five each have a special expertise, Jonathan (grooming,) Antoni (food and wine,) Tan (fashion,) Karamo (culture) and Bobby (design) and they all big hearts. The location and cast may differ from the original but the show is just as heartfelt and charming as ever! There are three series to feast your eyes upon, as the fab five travel around Georgia and Missouri transforming the lives not just of straight guys but gay guys, gay girls, straight girls – this show embraces everyone! You'll laugh, you'll cry and you will definitely need tissues.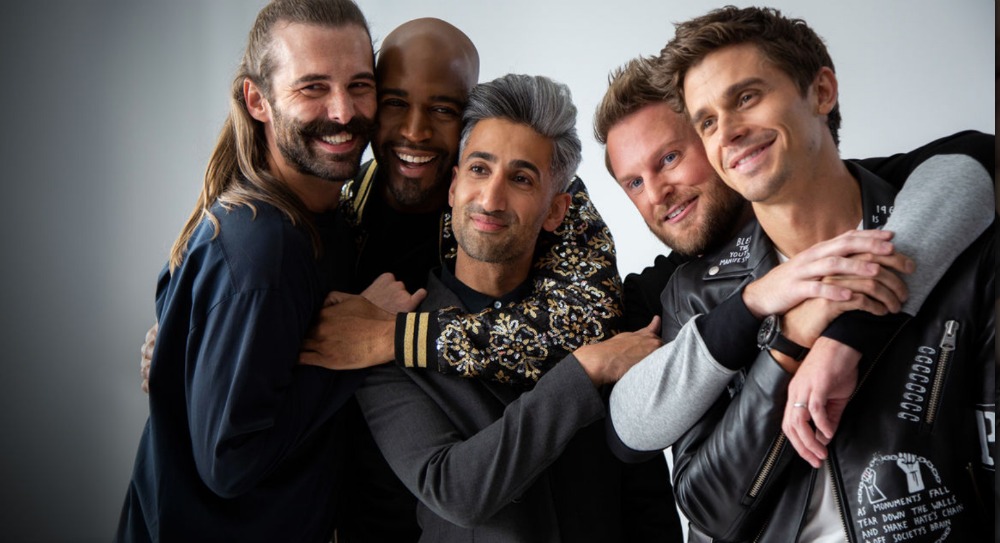 Now I've told you my Netflix favourites, won't you tell me yours?
Linking up with Denyse for Life This Week