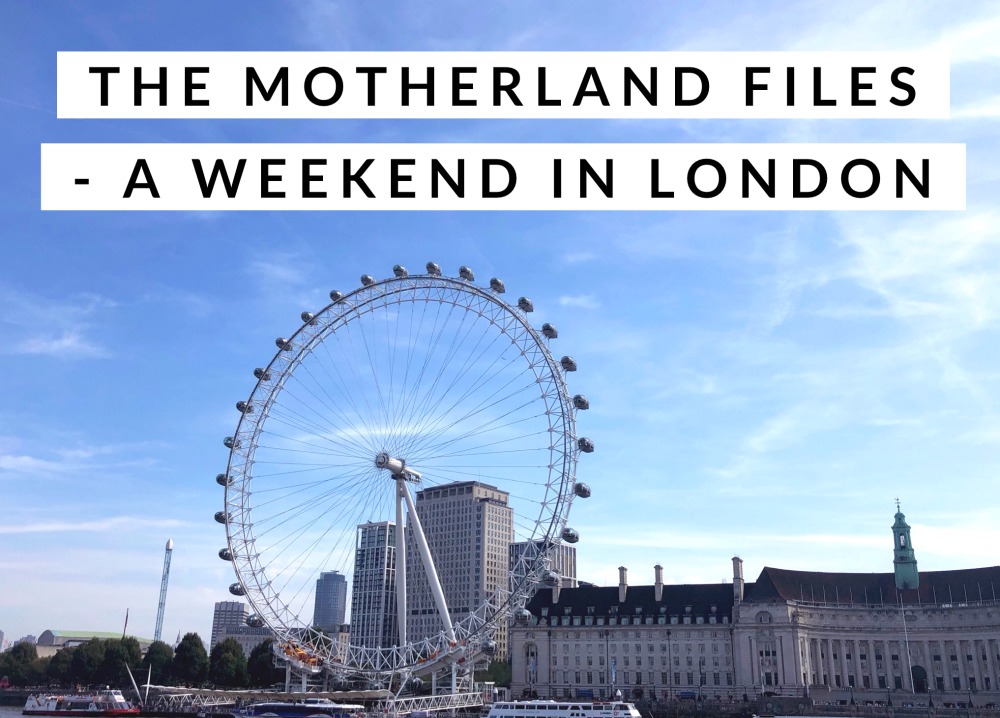 After all my gadding about in Lincoln and beyond, I spend the last few days I have left in the motherland in my home town of London. There is much fun and much frolics catching up with friends and family and of course, some fantastic finds which quite frankly would be rude not to share. You know if nothing else, you can always rely on me for full and through reporting!
London Theatre
Joseph and the Amazing Technicolour Dreamcoat
This has to be one of the world's favourite family musicals and it's definitely my favourite musical! I've been obsessed with this show since I was in Pharoah's band in my primary school production of the show in 1980. I know every word of every song and since I saw my first performance in 1981 at Sadlers Wells Theatre, I have seen the show more than 30 times, although it could be in excess of 40 times now, I've actually lost count!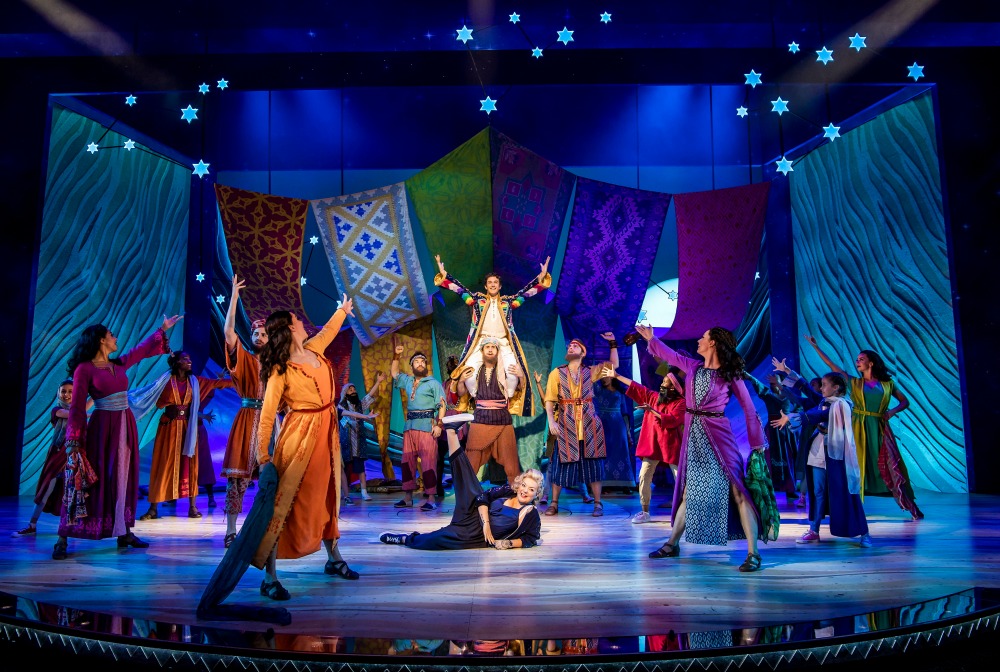 photo credit Tristram Kenton
I feel very lucky to get to see this 50th anniversary production of Joseph not once, but twice – two nights in a row actually – because #obsessed! This production which is back at the London Palladium, is just like the good old days and it brings back so many happy memories! On Thursday, I see the show with our "visitors" Joan and Beverley and then I go back for seconds on Friday night with my old friend Sarah who I've known since uni and when my Joseph addiction was at it's peak!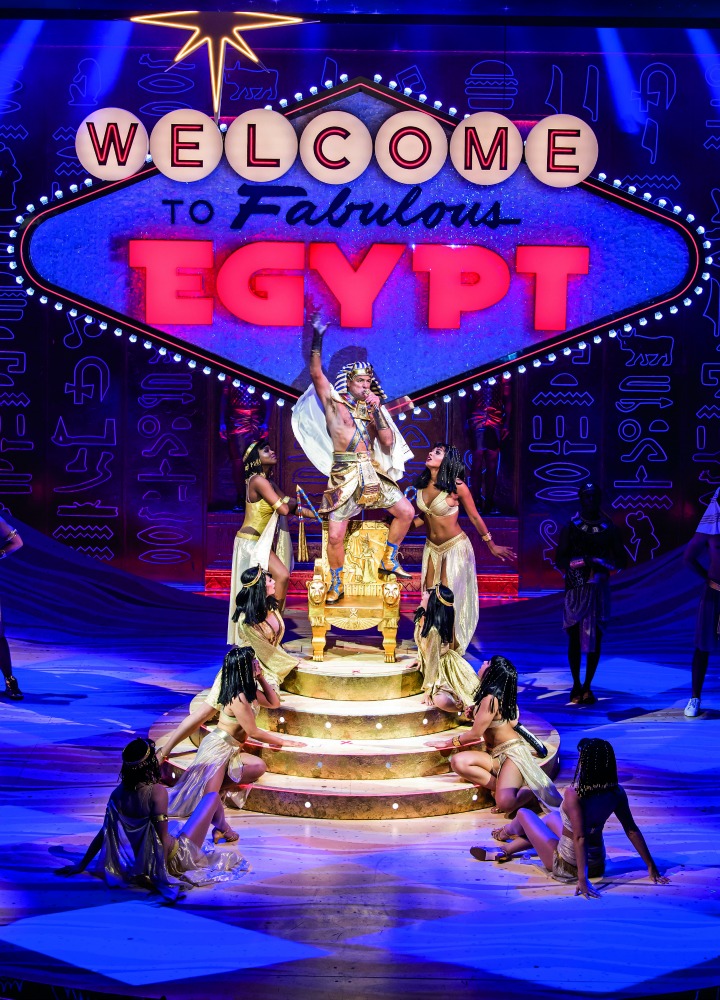 photo credit Tristram Kenton
Sheridan Smith is an outstanding narrator, Jason Donovan returns to the show as Pharoah and Jac Yarrow makes a sensational stage debut as Joseph. The whole show is as colourful and amazing as Joseph's coat – it's as good as I remember, only better! Sarah and I stalk out the stage door after and get the programme signed by Jason Donovan and Joseph himself, Jac Yarrow. The run has finished now but if you're ever in London and it's back on stage, don't miss it. It's just glorious!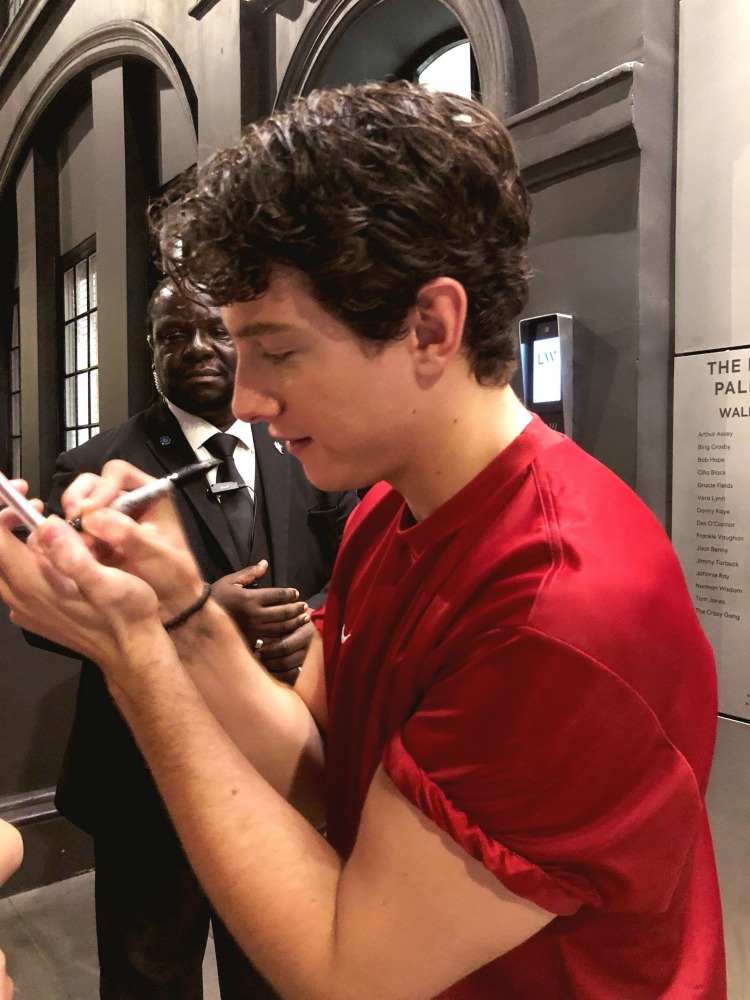 London Views
River Boat Ride to Hampton Court
This is my Auntie Sandra's (she of the famous chicken soup fame) idea and this 3+ hour river cruise down to Hampton Court is just perfect for a summer's day! Prices are super reasonable too £19 one way for adults and just £9.50 for children and Freedom Pass holders. It really is money well spent.
As the boat leaves Westminster Pier on the Embankment there are a plethora of picture opportunities and London looks mighty fine. However as we leave the city behind, the scenery changes from city skyline to English country garden. We sail past the most exquisite real estate, villages, locks and even islands – it's simply stunning. It's funny how I lived in London for the best part of 35 years and I've never seen, let alone explored this part of London before. Side note: When I grow up I would like to live in a house like this!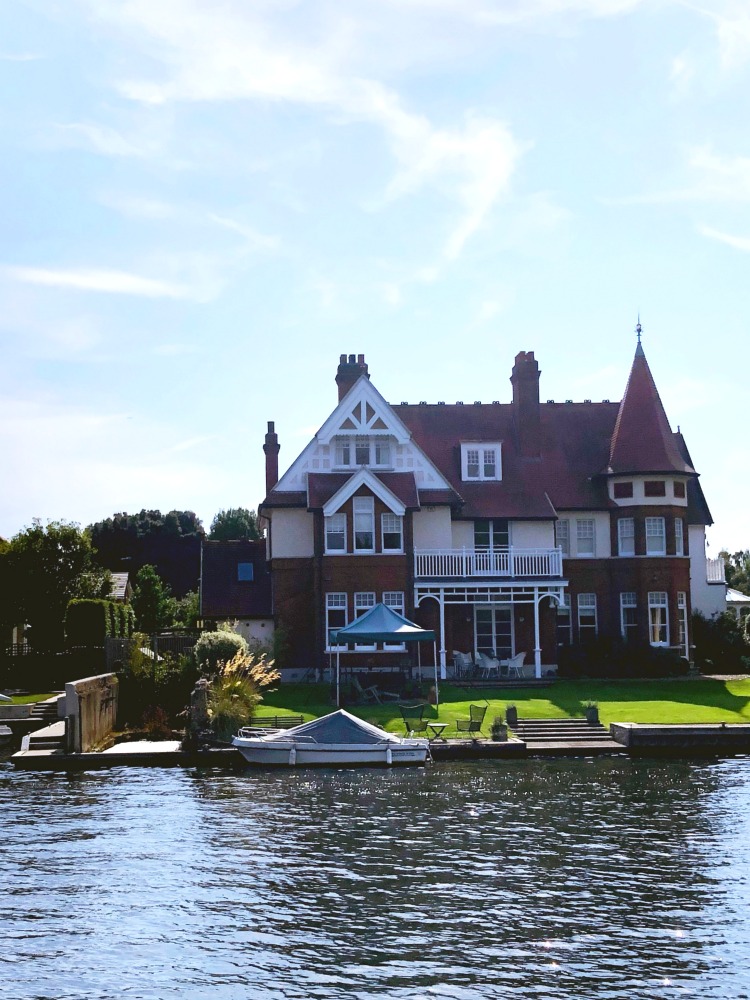 Andrew's commentary is informed, funny and dry as a bone. He keeps us entertained as we sail down the river and he strikes the perfect balance of cockney banter and the sound of silence. There's a bar on board with some light snacks but if I had my time again, I'd pack plenty of water, a small picnic and lots of sunscreen! I'd probably leave earlier too, our midday sailing gets us to Hampton Court just before 4pm.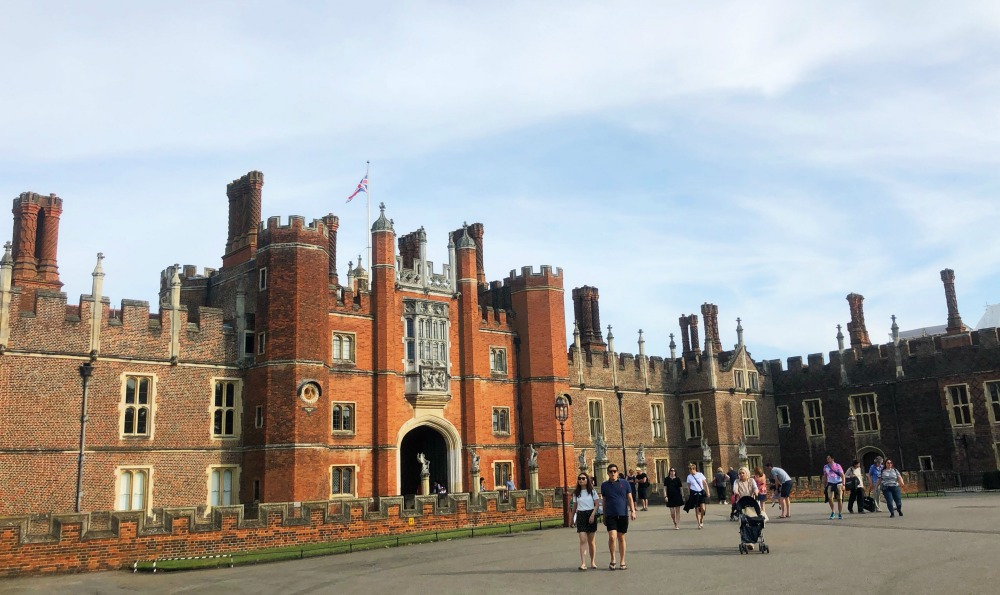 We just have time to cool down with an ice cream and enjoy a quick squizz around the gardens before heading back by train to Waterloo. The train is of course, way quicker but nowhere near as scenic as the boat!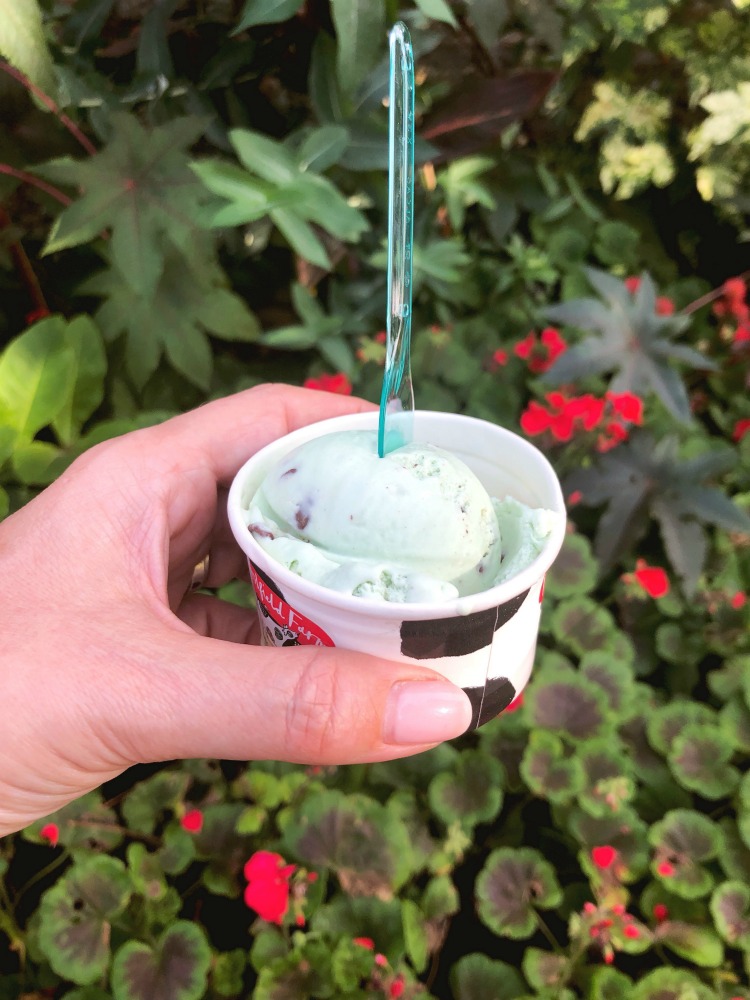 London Eats
18 Argyll Street, London, W1 7TP
Every time me, Joan and Bev have a pre-theatre dinner we go to a Nicholsons pub – it's tradition! Each pub is uniquely different, with a rich history, individual style and exciting stories but what the pubs have in common are menus with lots of choice and consistently good food. Plus if you sign up to the Nicholsons newsletter you can get 25% off your bill (that's food and drinks!) I've spent a lot of times in the Argyll Arms over the years – the pub with it's Victorian snugs, originally designed to segregate the social classes – was one of my old stomping grounds but the upstairs dining room is an olde worlde oasis in the hubbub of Oxford Circus.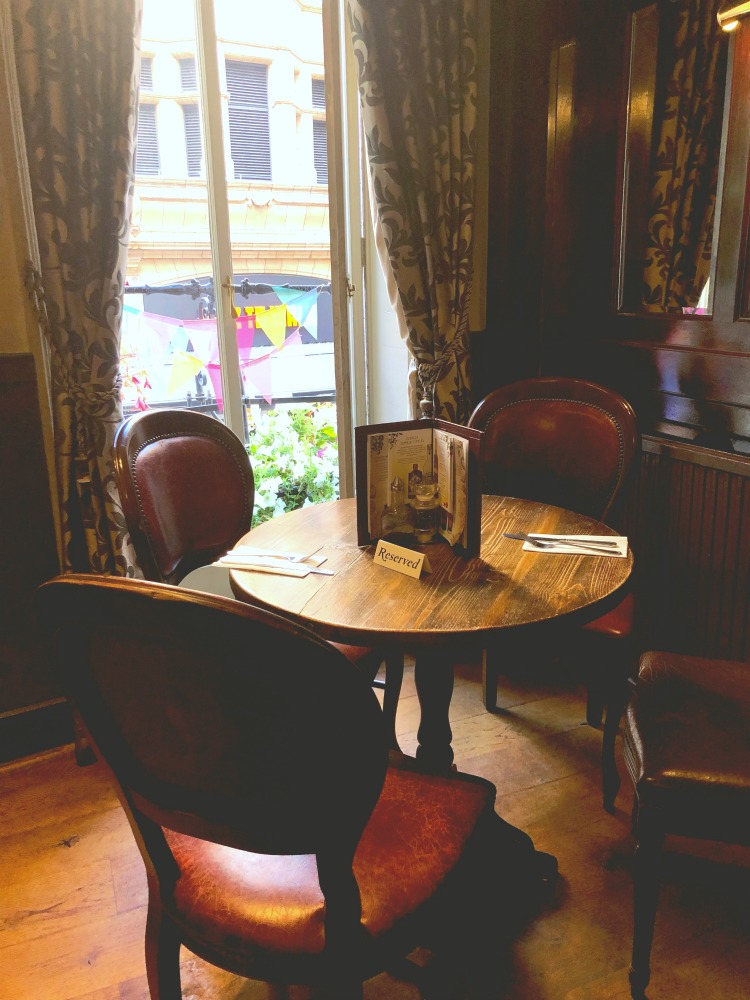 Incidentally, the pub dates back to 1868 and is named after the Duke of Argyll who lived in a mansion where the London Palladium now stands. Rumour has it that there was a secret tunnel that connected the pub to the Duke's mansion! Clever old dukey! We've booked ahead and scored a lovely table by the window. We find all the usual pub food suspects on the main menu, but the Argyll Arms also has a dedicated fish menu. Of course, I only have eyes for their award winning Steak and Pale Ale Pie – it's award winning for good reason.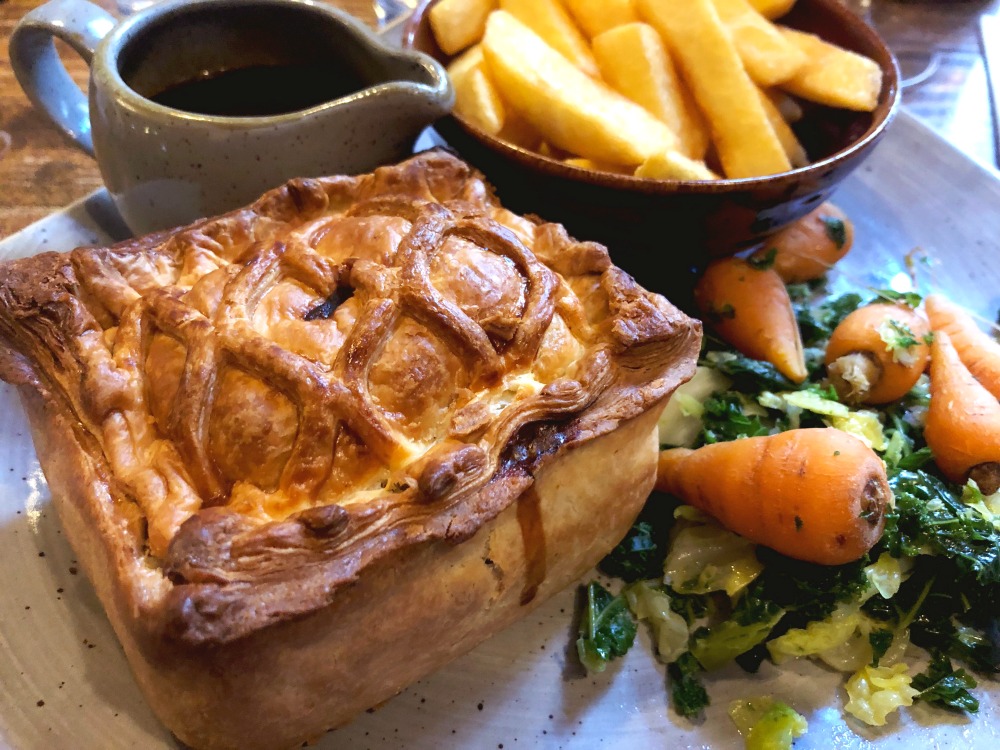 As you know, I'm a sucker for an old skool English pudding and fortunately for me, Joan and Beverley like to say yes to dessert too. Joan chooses the Lemon Meringue Pie and Bev and I order the sharing size Apple and Rhubarb Crumble which could easily be shared between 4, let alone 2. Still we make short shrift of it because theatre going is hungry work. Yep, this is the perfect place for a pre-Palladium dinner as it's literally across the street so we can roll on down to the theatre.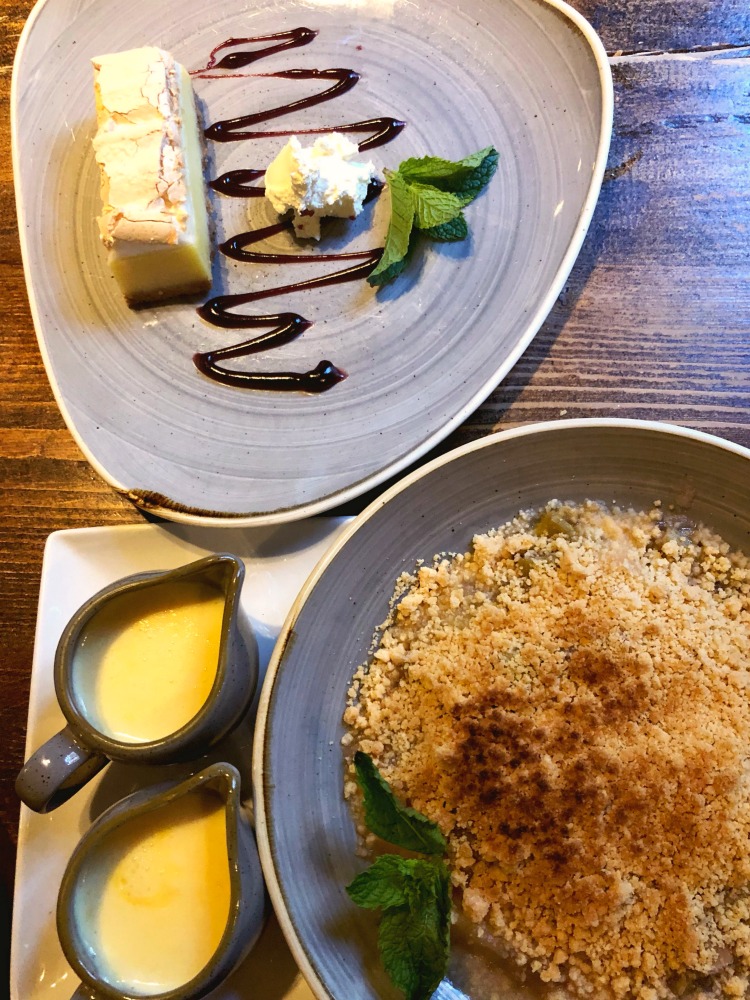 Top Floor, Kingly Court, Carnaby Street, London W1B 5pW
We head to Le Bab located in the bustling Kingly Court based on it's good reviews and it does not disappoint! This casual middle Eastern eatery has laid back service, top notch food and a most pleasing happy hour situation (Monday to Friday 5.30-6.30.) £6 Aperol Spritz – don't mind if I do!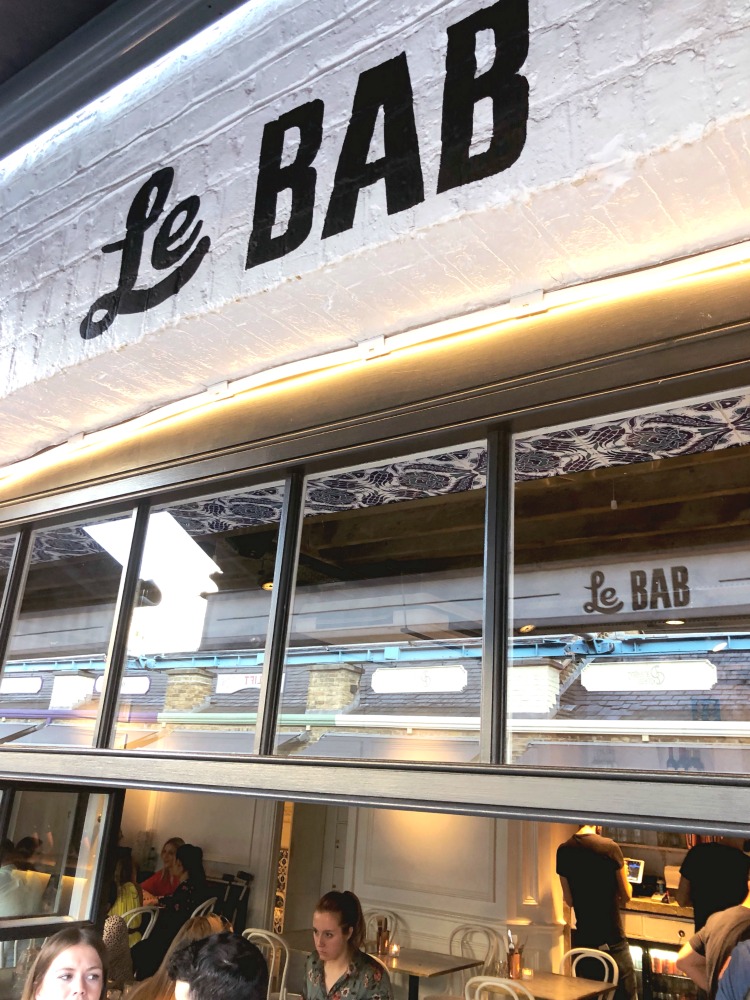 We score a spot by the window and watch the world go by. It's a great spot for some pre-theatre dinner action as it's just a few minutes walk from the London Palladium.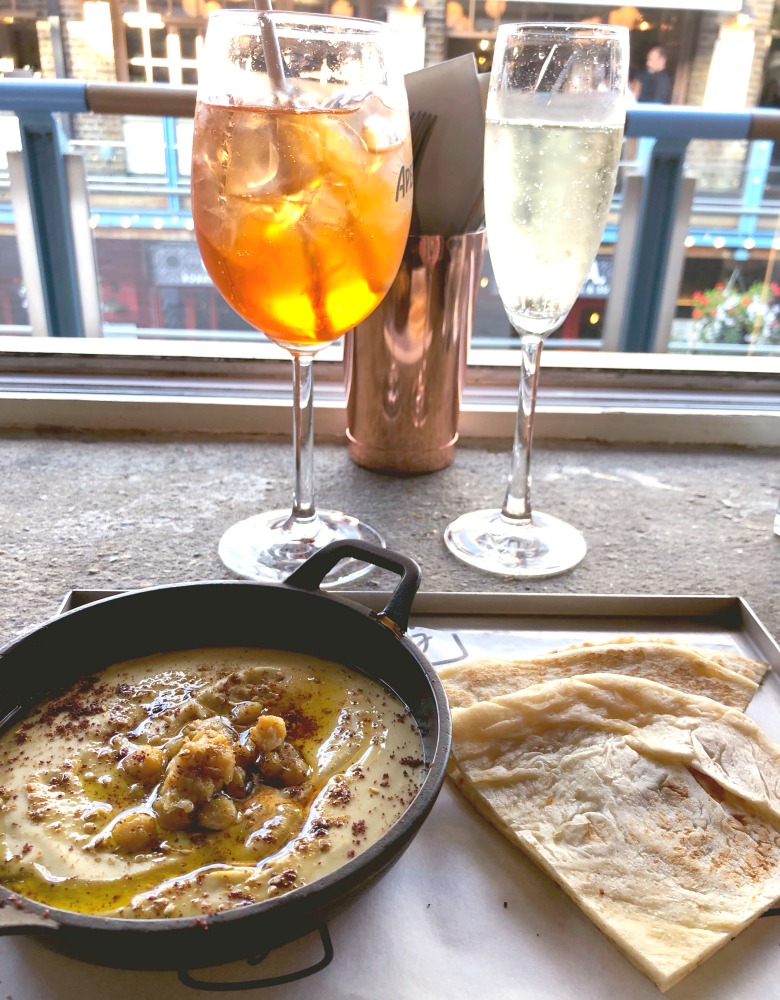 The food really hits the spot, the hummus is next level and we love our Corn Fed Chicken Shish and Felafel Kebabs although the Double Cooked Fries with Cheese Fondue on the side are definitely the dish of the day!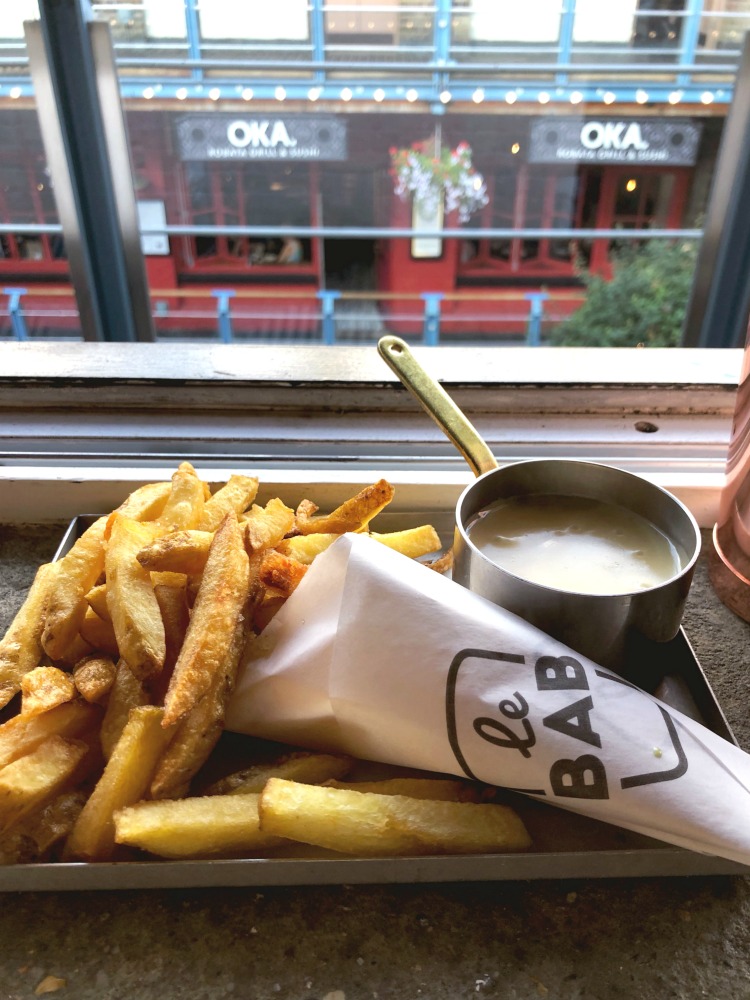 County Hall, 3B Belvedere Road, Lambeth, London SE1 7GP
This is the perfect spot to meet up with family and enjoy some casual Italian dining right next to the London Eye and moments from the Houses of Parliament and Waterloo. I can't resist a photo stop on the way – it is Golden Hour after all and the light is just right!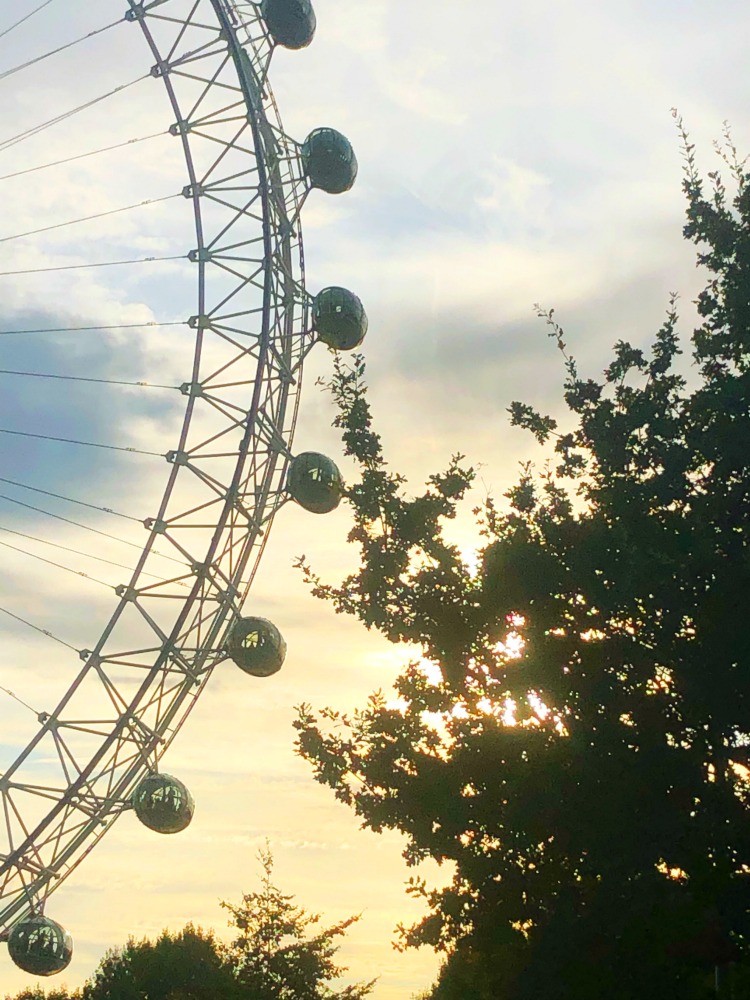 Here you'll find pizza, pasta and classic Italian dishes served in generous portions with good service and a really relaxed atmosphere. Food is reasonably priced by London standards and the food comes out fresh and fast. The pizzas definitely get my vote!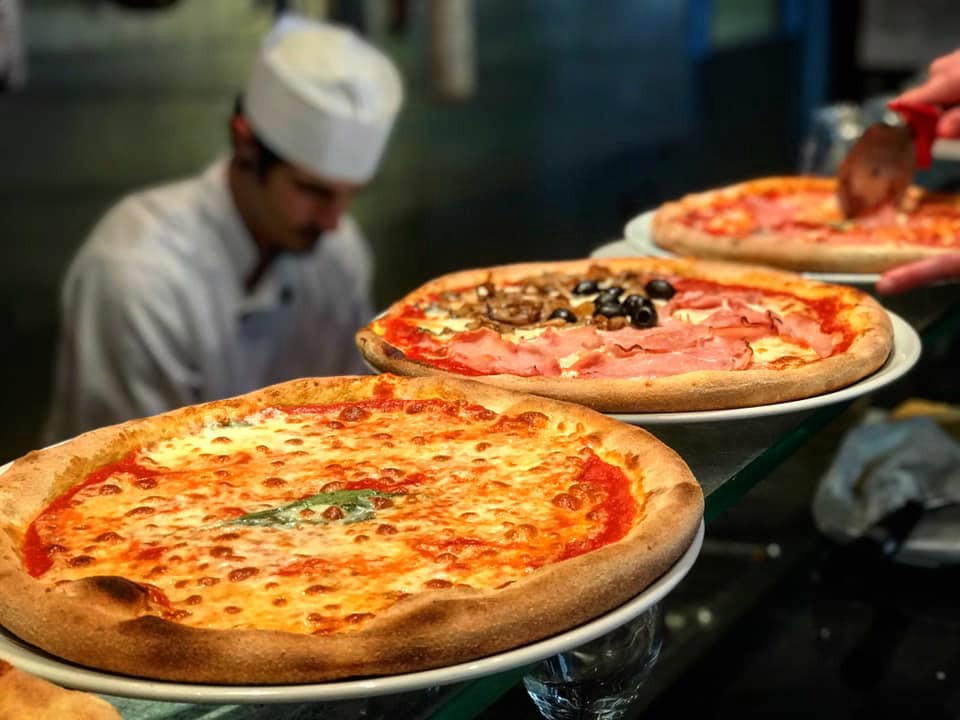 London Snacks
London Cheesecake
Every time I stay at my friend Joan's house, she always gets me a London Cheesecake. I don't know why it's called a cheesecake because it's actually not a cheesecake at all but to be fair, you can only find them in London. I have searched high, low and in vain for them in Lincoln and David, who comes from Newcastle has never heard of one, let alone tried one. Poor him!
I think this puff pastry round topped with coconut strands must be called a cheesecake because the coconut looks like grated cheese – I really must try to make this at home! Joan always gets hers from the East London bakery, Percy Ingle. Promise me, if you every find yourself in a traditional London bakery, you will try one, just for me!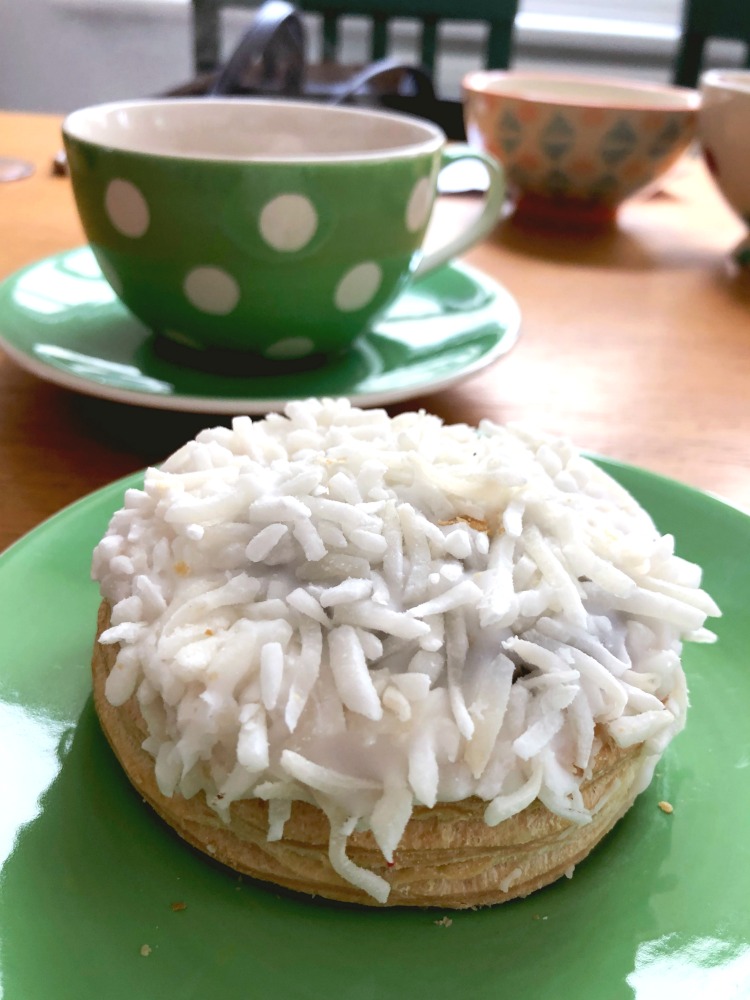 London Drinks
13 Kingly Court, Carnaby, London W1B 5PW
It is third time lucky getting into this 1940's themed bar in the heart of Soho. I've tried on two previous visits but this is the first where I've had the time or wherewithal to make a reservation because without one you simply can't get in!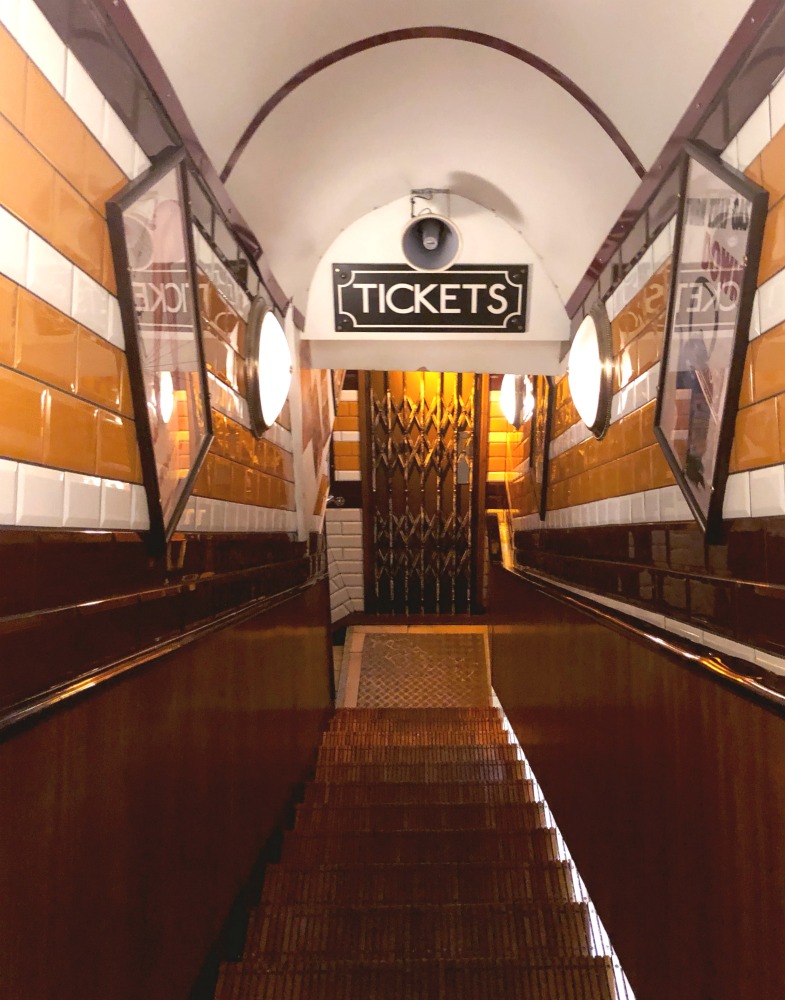 Set inside an abandoned train station, the force and theme of the London Underground is strong and the attention to detail is second to none. We take a seat in the train carriage and sip on quirky cocktails inspired by 1940s black market liquor, my Cahooch Old Fashioned certainly hit the spot.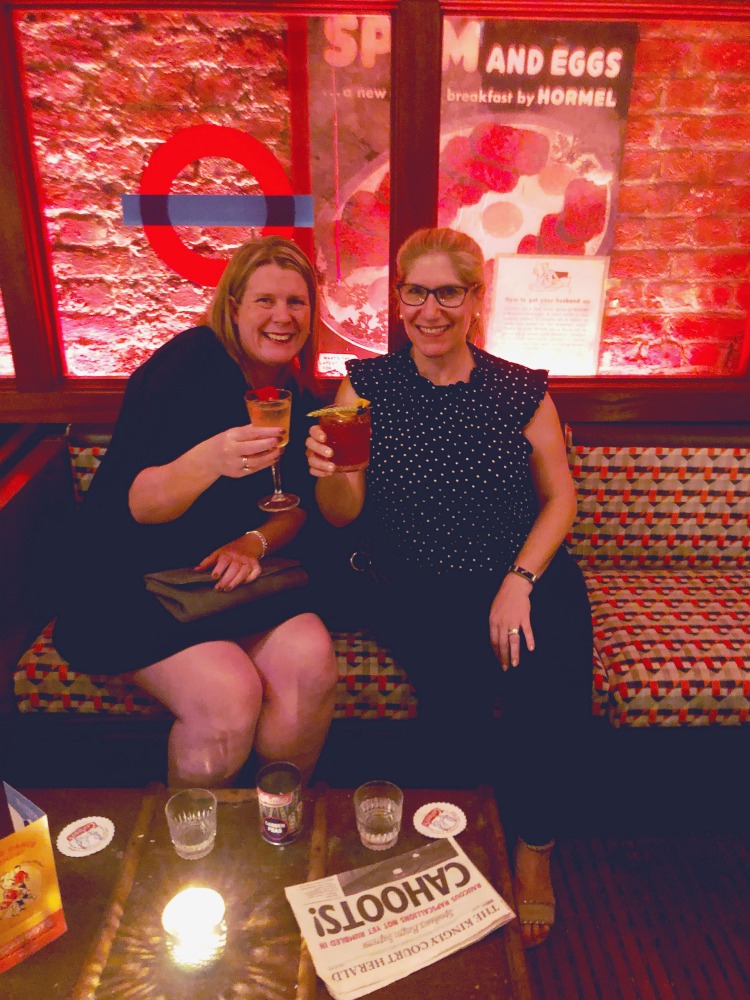 It's all such jolly fun! I can't wait to go back and try their squiffy picnic or the cocktail afternoon tea – they look especially spiffing! Cheers to that!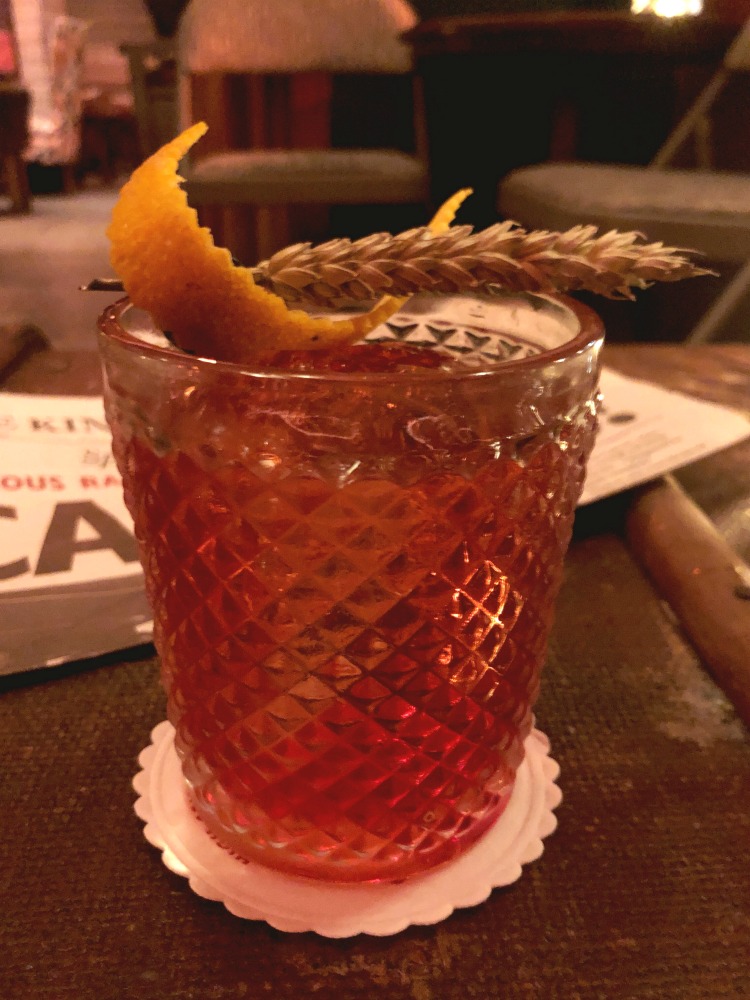 Qantas Lounge, Heathrow Airport
Spread over two levels with a stunning brass staircase and a full gin bar, the Qantas Lounge at Heathrow Airport takes lounge access to a whole new level! There's a dining room with table service, a full on buffet and a most pleasing scone situation.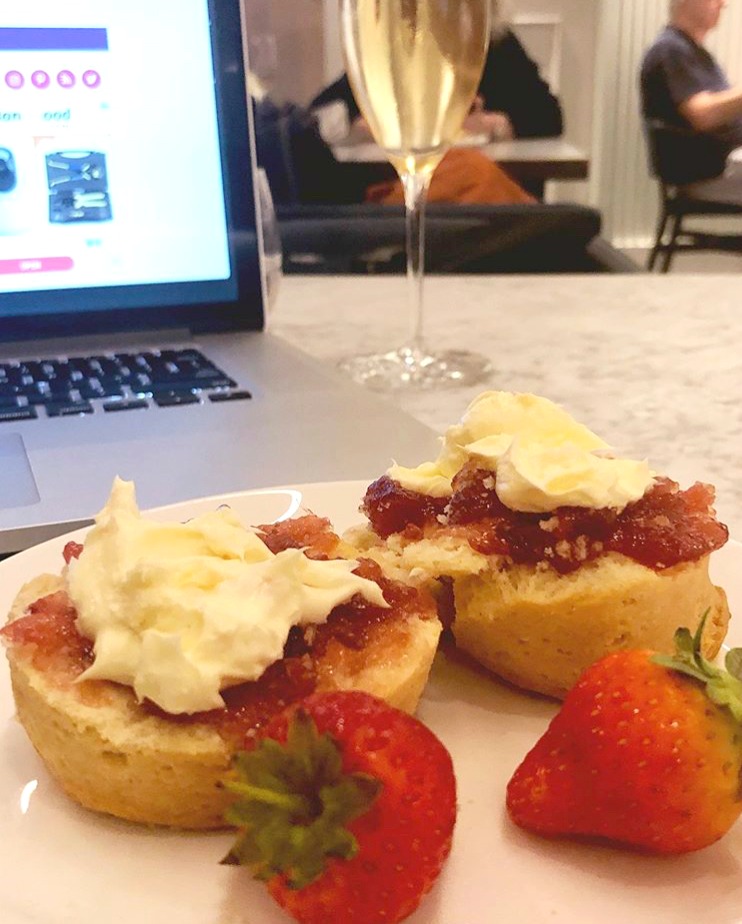 This is the kind of airline travel I could totally get used to! It certainly got my (very) long journey home off to a flying start. I may not like flying but doing it so frequently certainly has it's perks!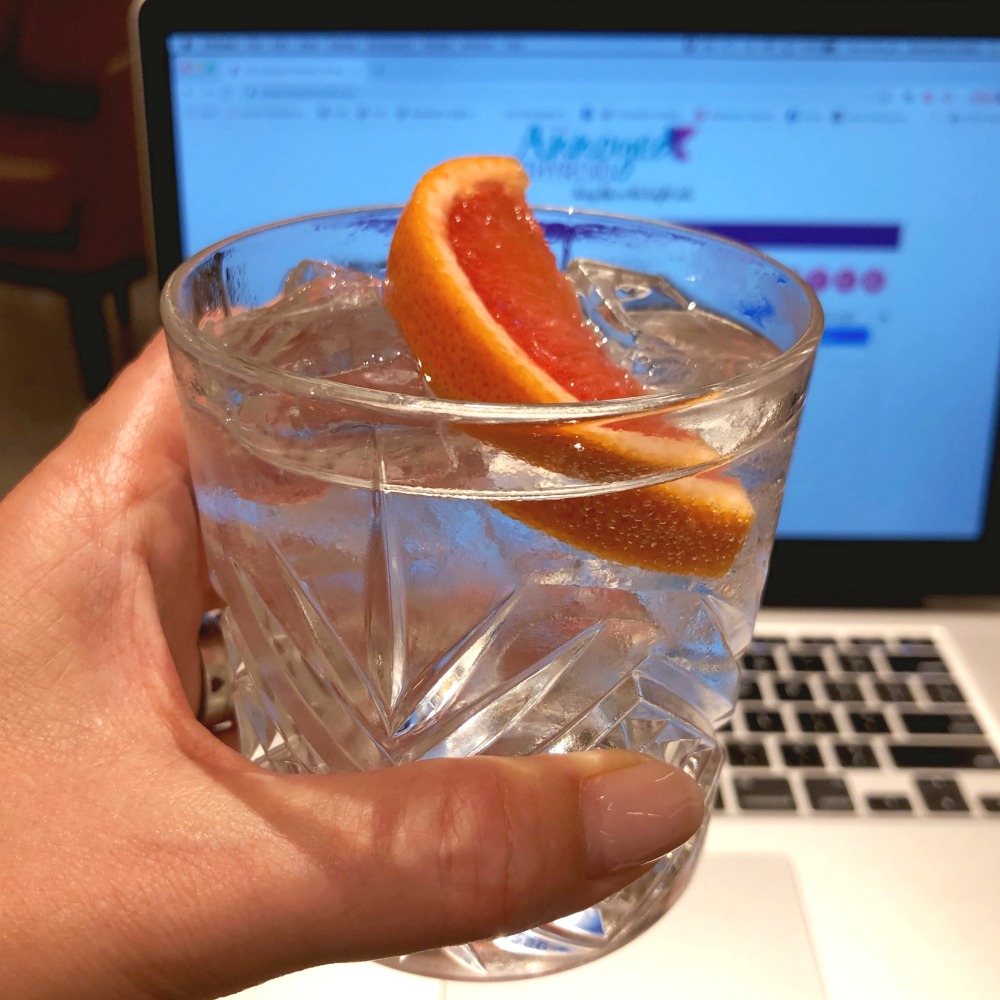 London Dogs
Dolly the Schnauzer
Dogs make everything better, even weekends in London and oh, how I loved my time with Dolly. We have a lot in common, Dolly and I, she loves a good coffee situation and she is also very well travelled. Did you know dogs can travel on the tube in London? I wish the powers that be at Sydney's Cityrail would take a leaf out of London Underground's book! Hello, Dolly!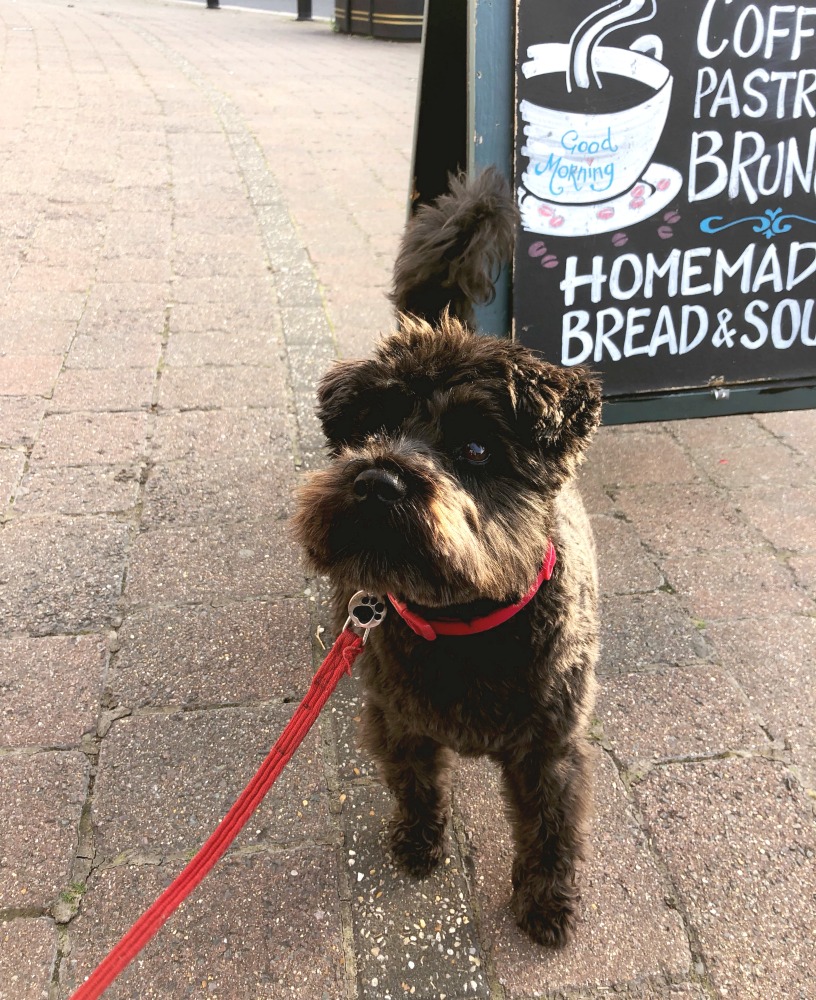 Dogs, drinks, food, fun, friends, sights and singing along to my favourite musical – this weekend had it all!
What are/would be your favourite things to see and do in London? What's your recipe for the perfect weekend? Have you got a secret obsession? Have you ever had a London cheesecake?
Linking up with Denyse for Life This Week