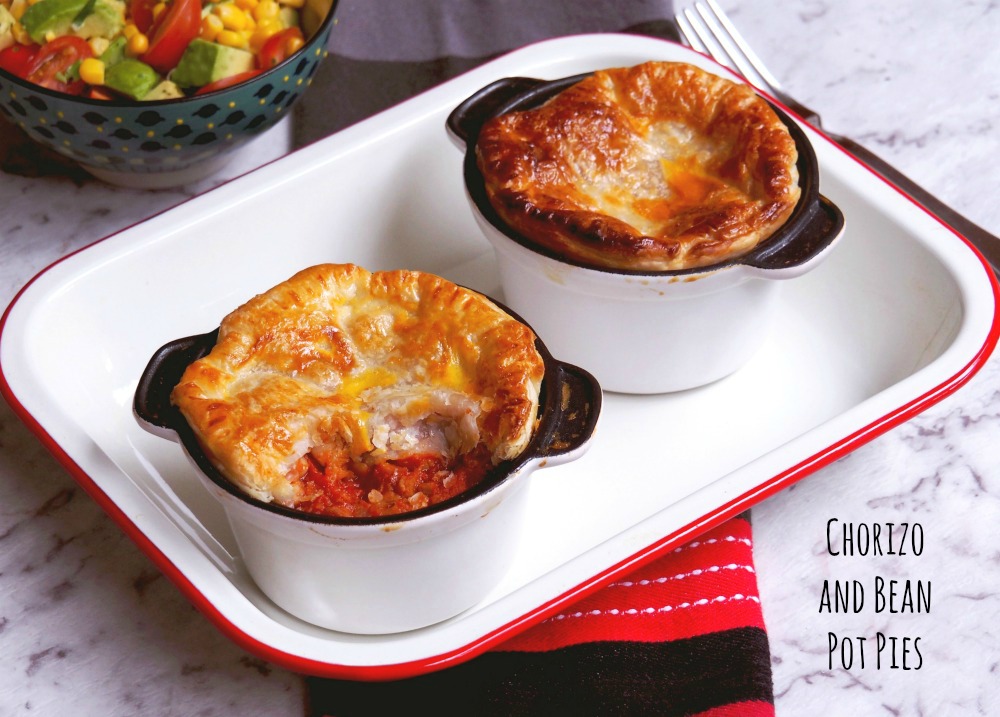 These individual pot pies packed with chorizo and beans and topped off with a puff pastry lid are quick, easy and totally delicious.
It's no secret that I'm a massive pie fan and I'm very excited to add such deliciousness to my pie recipe collection.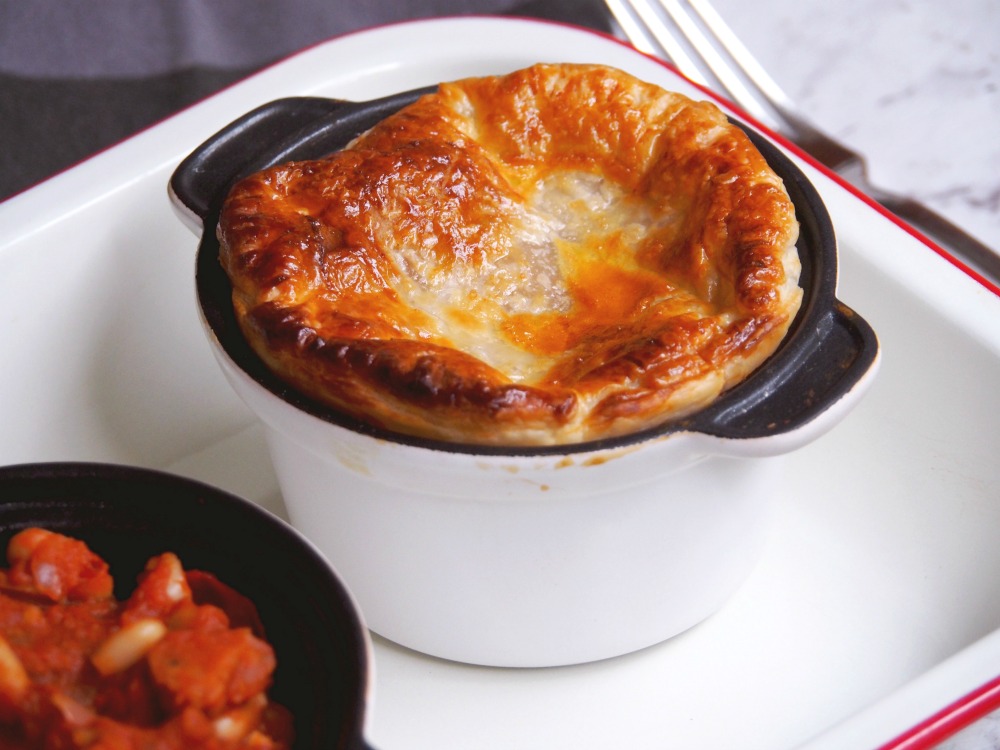 I believe that chorizo makes everything better, even something as yummy as a pot pie! These pot pies are the ultimate comfort food – hot, hearty and full of flavour.
Of course, you can make them in your pie maker if you desire but there's something extra comforting about a pot pie situation!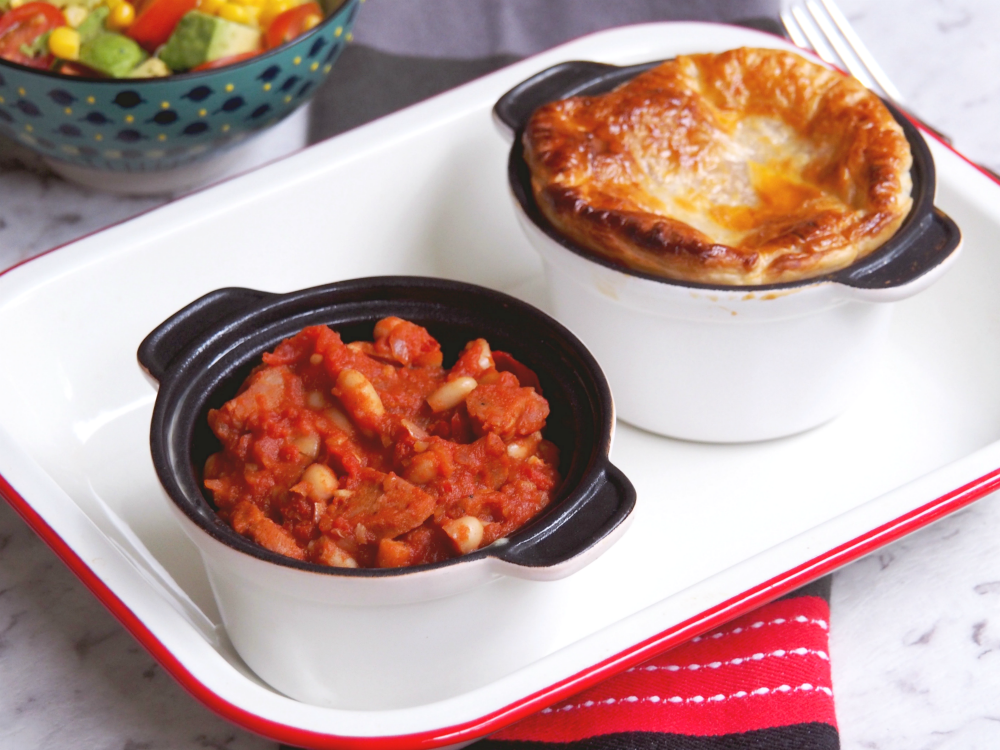 Using pastry only for the lid saves time and calories. I usually make the filling ahead of time and just pop the pastry lids on when I'm ready to bake and go, making these the ultimate convenience food!
We like to serve these pies with a simple corn, avo and tomato salad with a squeeze of lime but if I'm honest, these pies are stand alone delicious!
Are you a chorizo fan? What's your favourite pie combo?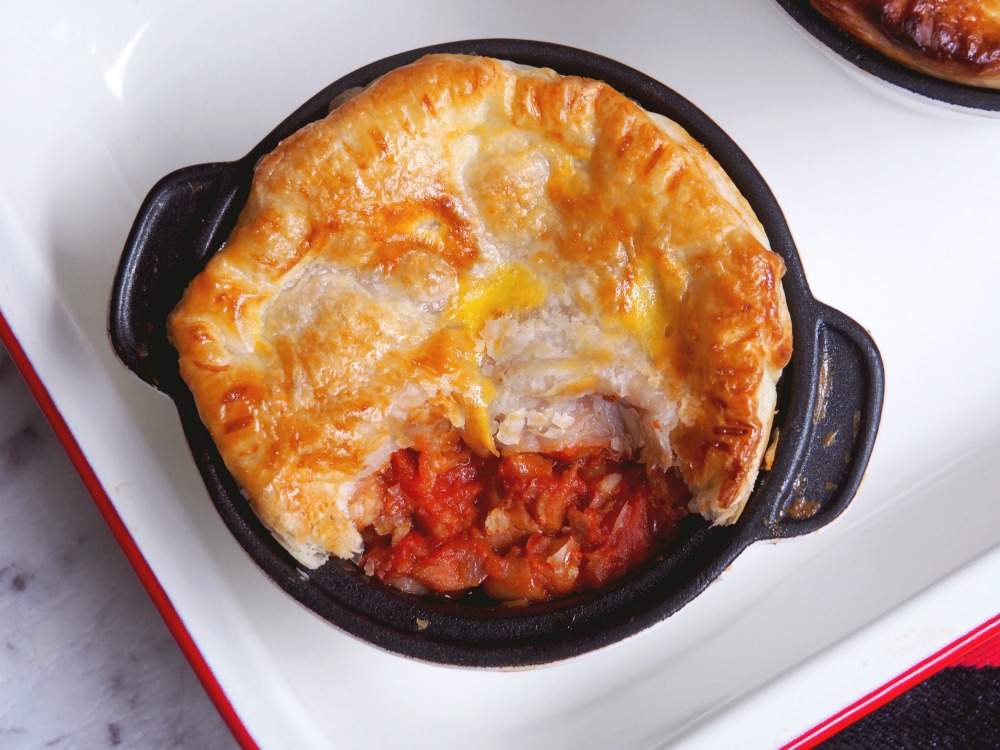 Ingredients
2 teaspoons olive oil
300g chorizo sausages, halved and thinly sliced
1 red onion, chopped finely
2 cloves garlic, crushed
1/4 teaspoon dried chilli flakes
1 teaspoon ground cumin
1 teaspoon smoked paprika
1 x 410g can diced tomatoes
1/3 cup water
1 x 410g canned white beans, drained
1/2 tablespoon tomato paste
splash balsamic vinegar
1 sheet puff pastry
1 egg, lightly beaten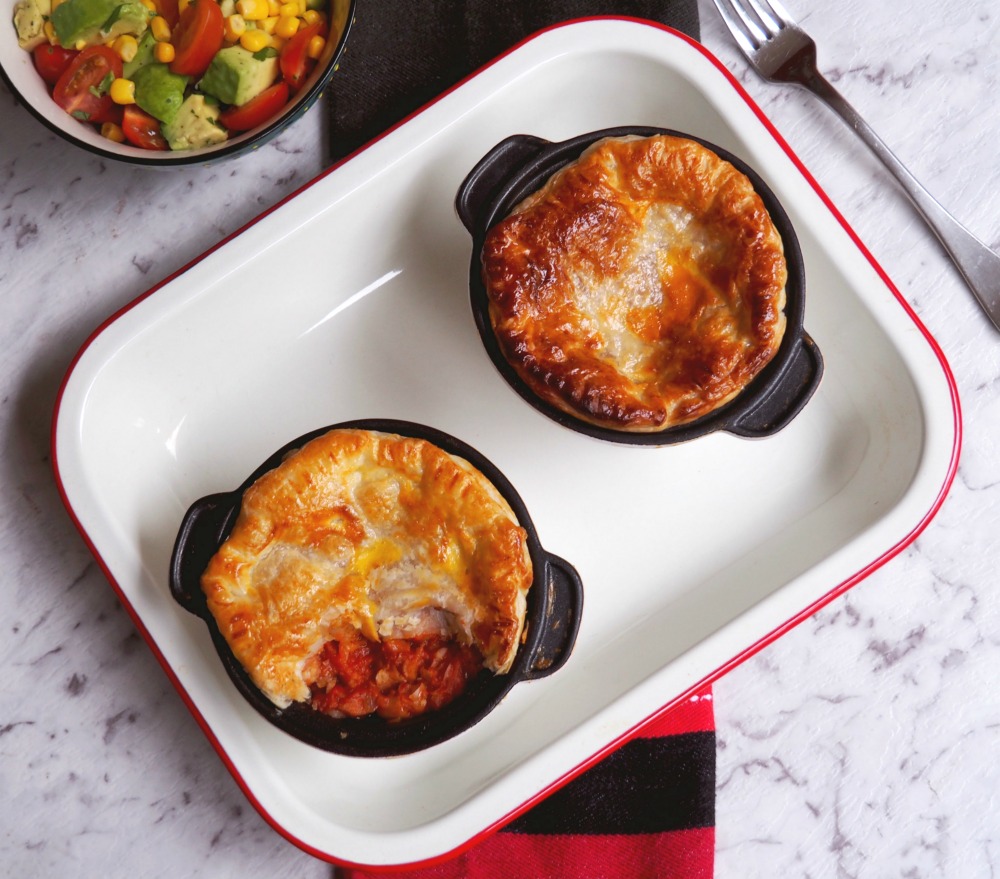 How to
Preheat oven to 200C. Lightly oil 4 x 1 1/4 cup ovenproof dishes.
Heat oil in large saucepan and cook chorizo until crisp. Remove the chorizo from the pan and set aside but save the oil.
Cook onion and garlic in the same pan, stirring, until softened. Add the spices and cook until fragrant.
Add the undrained tomatoes, water, beans, balsamic vinegar and tomato past. Simmer, uncovered for 5 minutes. Stir through the chorizo and season.
Divide the mixture into dishes. Cut pastry sheet into 4 squares. Cut thin strips from the edge of each pastry square to line the inside edge of the pie dishes. Place remaining pastry rounds on top of pie dishes, trim edges and crimp the edge with a fork.
Brush top of pies with egg and bake for about 20 minutes until pastry is puffed and golden.