There's so many pet friendly things to see and do on the Sapphire Coast and Merimbula offers a whole host of delicious pet friendly drinking and dining options too.
I've already shared our pet friendly Sydney to Merimbula road trip itinerary and our top tips for places to stay and play in and around Merimbula and now here are the most pawsome places to get fed and watered.
It should be noted that some people travel to eat and we are some of those people. Our standards for pet friendly eating out are as high now that we have a dog as they were before we had a dog. Of course, pet friendly is more than just allowing dogs, it's welcoming them warmly too.
We take one for the team and eat our way round town as much as a low season, midweek stay permits and we and are keen as mustard to share our favourites – each and every one of these places get Teddy Roosevelt's paw of approval.
Breakfast and Brunch
Breakfast and brunch is where it's really at in Merimbula with a great choice of dog friendly venues with fantastic food and sometimes, breathtaking views.
Lake Street, Merimbula, NSW 2548
This is our Airbnb host Jess' breakfast favourite and when we stop by, it's easy to see why – this is definitely breakfast with a view. The kiosk is open seasonally from October to April with a seasonal menu to match.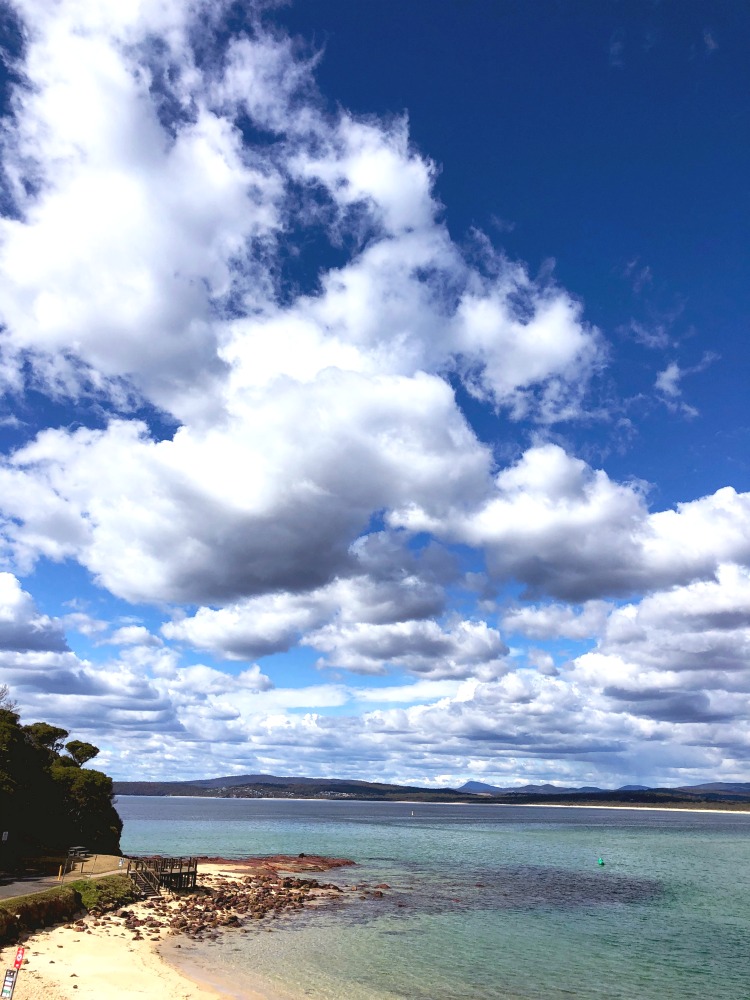 The menu changes all the time but there's always a daily special, plenty of vegetarian options and of course, house baked treats fresh from the oven each day.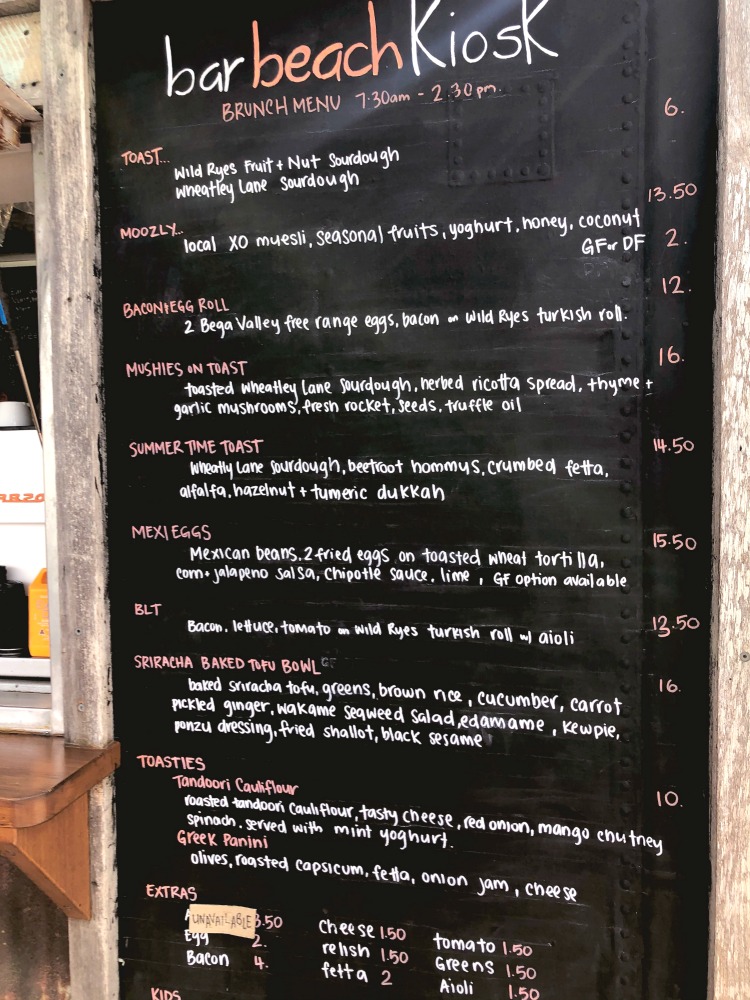 There is so much we want to try on the menu but in the end both of us take Jess' recommendation and try the Bacon and Egg Roll ($12) – 2 Bega Valley free range eggs and bacon served on a Turkish Roll – it's not a decision we regret. Oh and look, the views aren't bad either.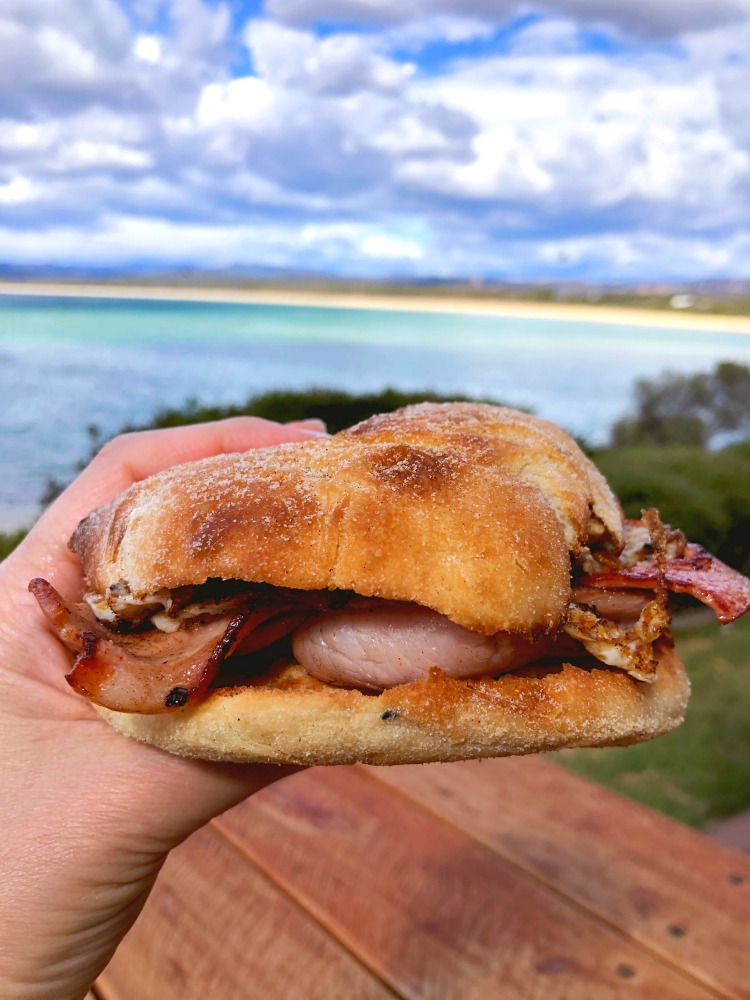 The coffee here is decent too and although the dogs aren't allowed on Bar Beach, they are more than welcome at the kiosk. Check their Facebook page for opening times to avoid disappointment!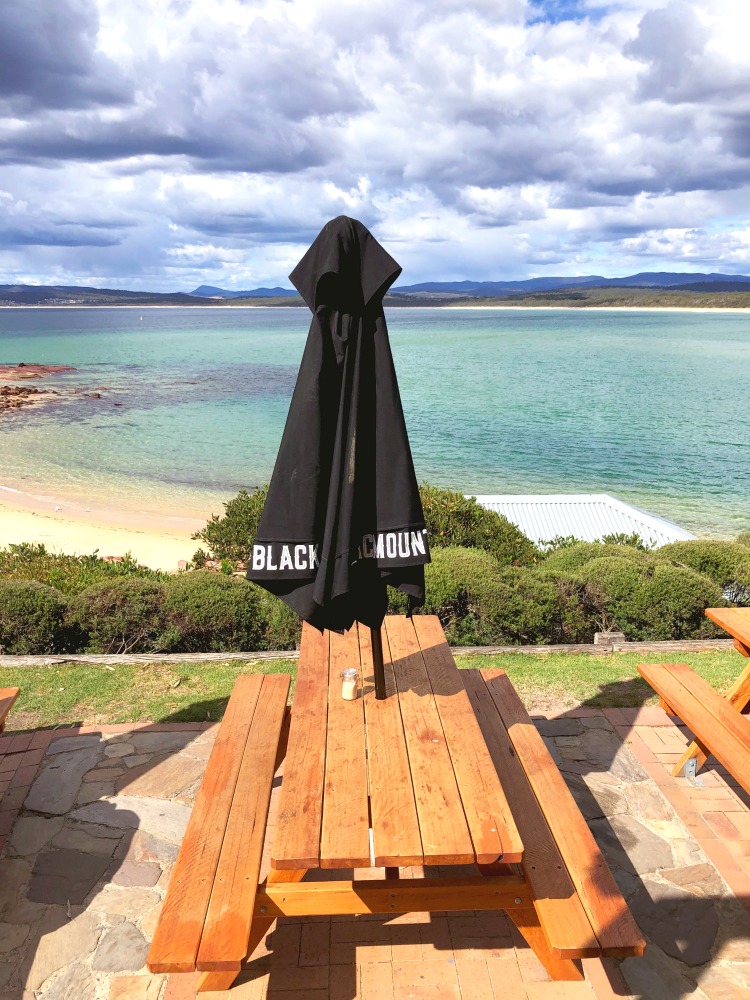 Shops 1 & 2 Corner Beach and Market Street, Merimbula, NSW 2548
You'll find traditional favourites, some breakfast fusion and as it's name suggest, top notch waterfront views here. There's a large dog-friendly seating area but this place is super popular and fills up fast. There's also a separate lunch and Sunday Brunch menu.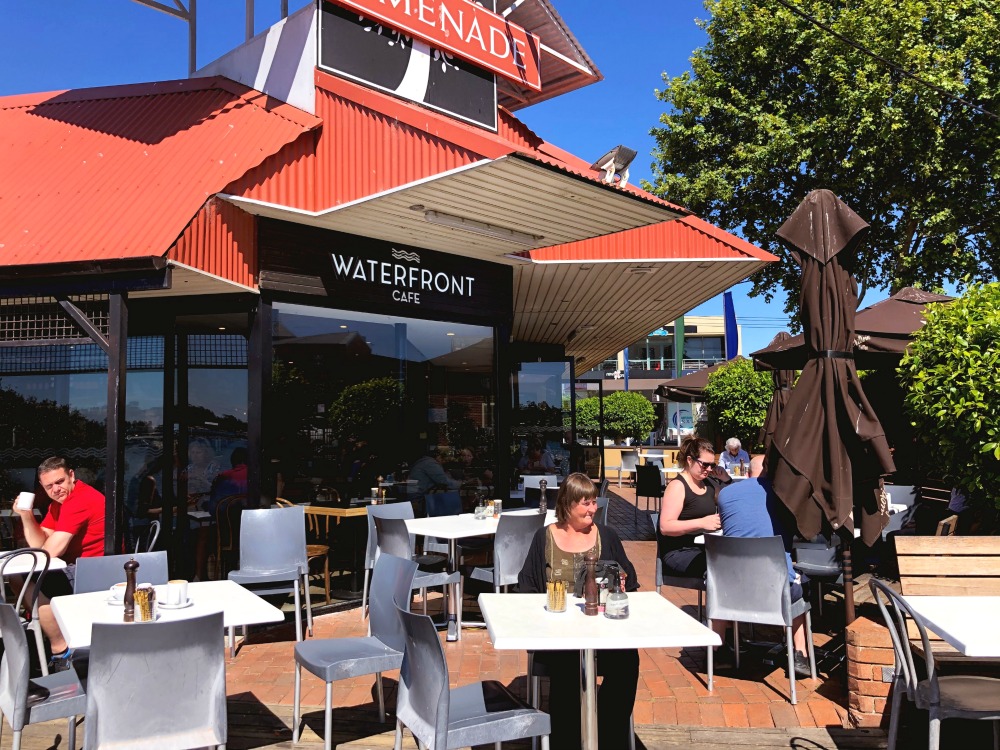 You pay a premium for the waterfront setting but the food is excellent although it's a super sunny day so my photos can't do the plates justice.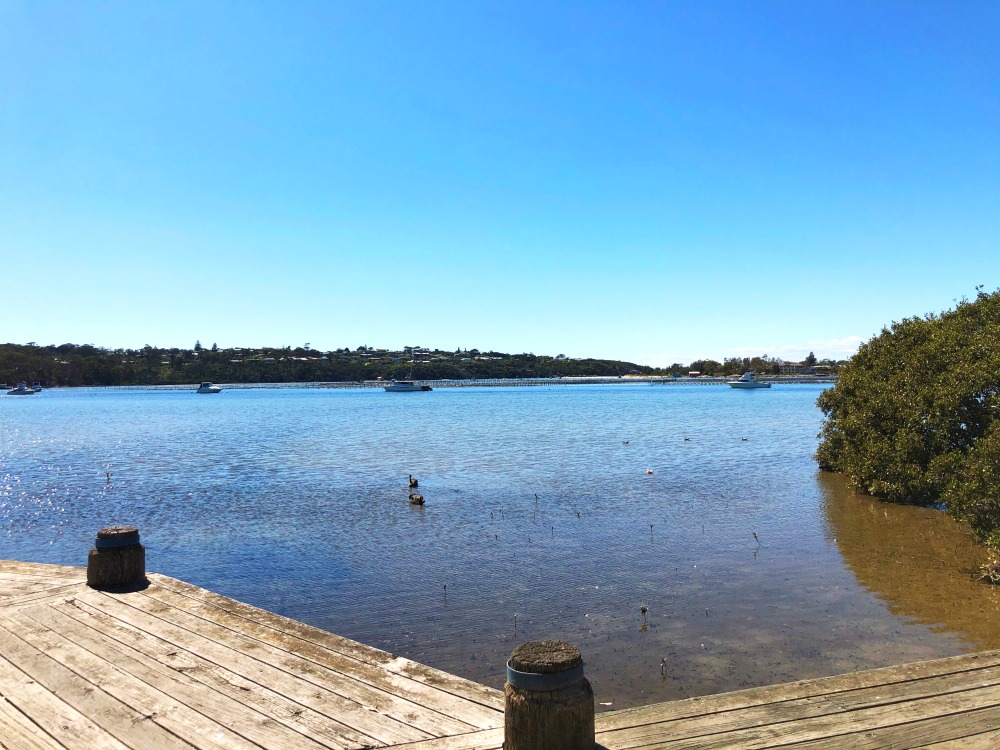 My Japanese breaky bowl ($21) – soy braised pork belly omelette, sushi rice, bok choy, broccolini, kim chi and daikon – is all kinds of delicious.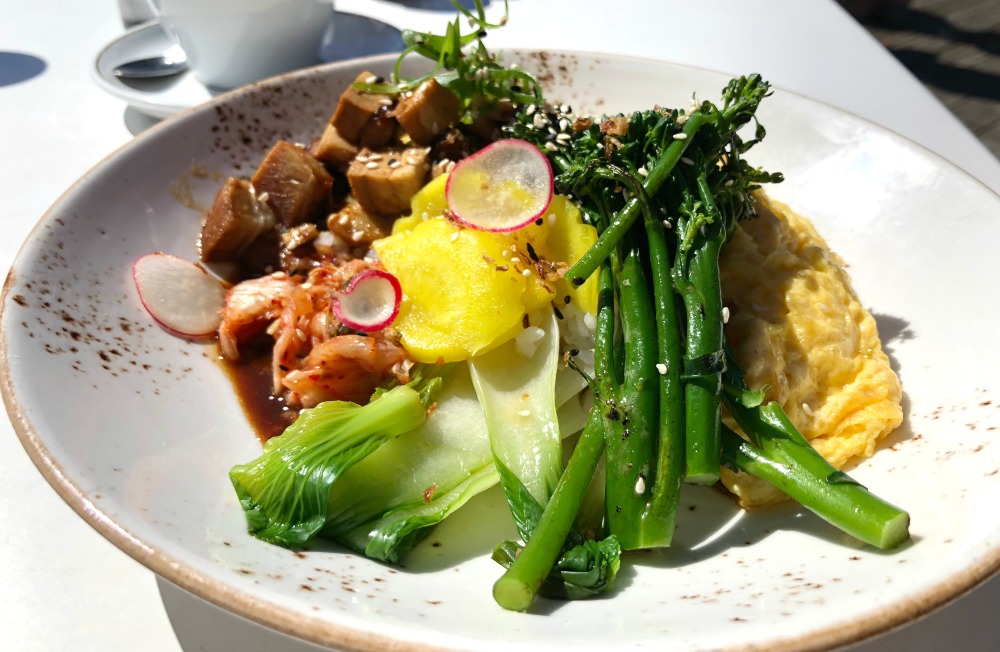 David goes for the Sweetcorn and Jalapeno Fritters ($19) with poached eggs, avocado, coriander and cashew pesto and capsicum relish which is gluten free and dairy free but full of yum.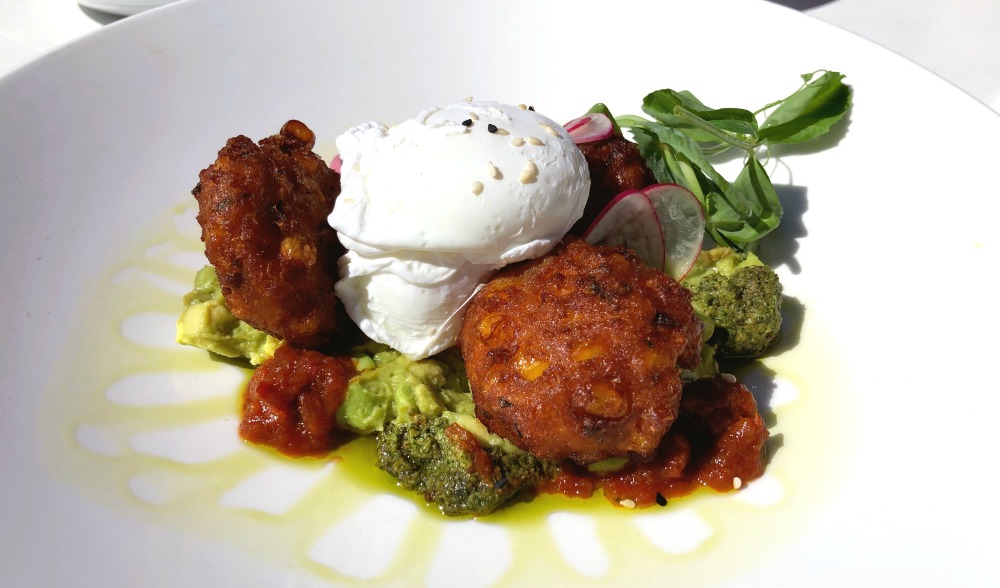 Sadly we run out of time and stomach space to fully appreciate this healthy wholesome cafe but we do grab some coffee which is very decent. It's in a great little spot tucked into Merimbula Plaza and there's plenty of outdoor seating for you and your pooch.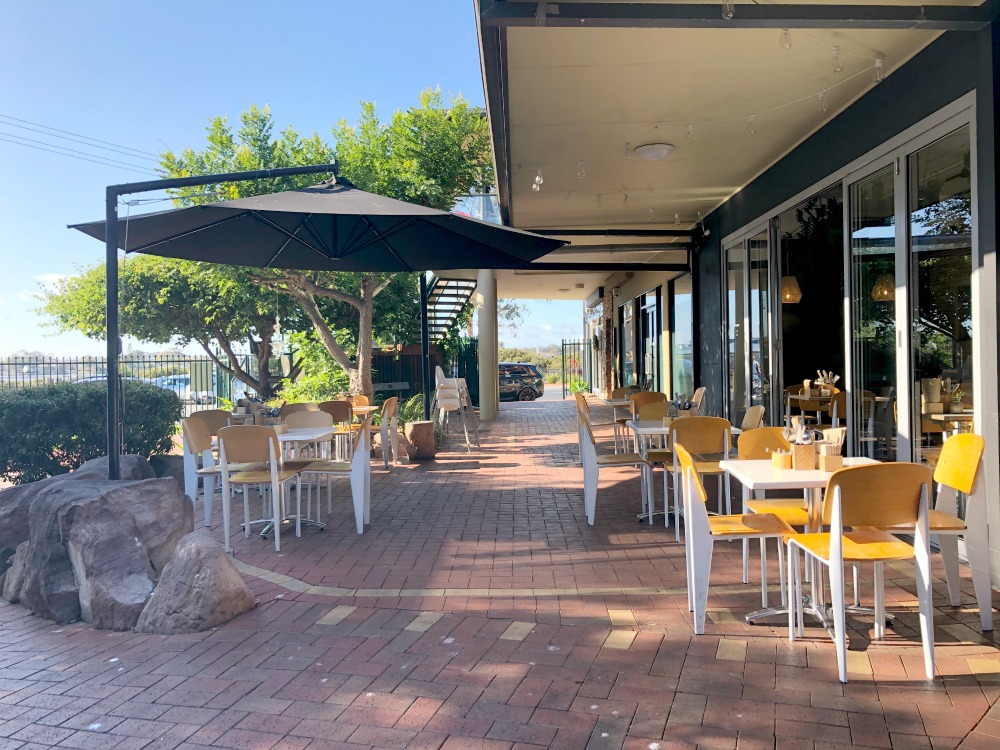 Drinks and Dinner
2/2 Market Street, Merimbula, NSW 2548
For lunch and dinner, finding pet friendly places to eat can be a little more challenging especially if the weather is not playing ball. We really want to try Vicolo but it's being reinvented into Mister Figaro while we're in town and Monday night /low season options are limited.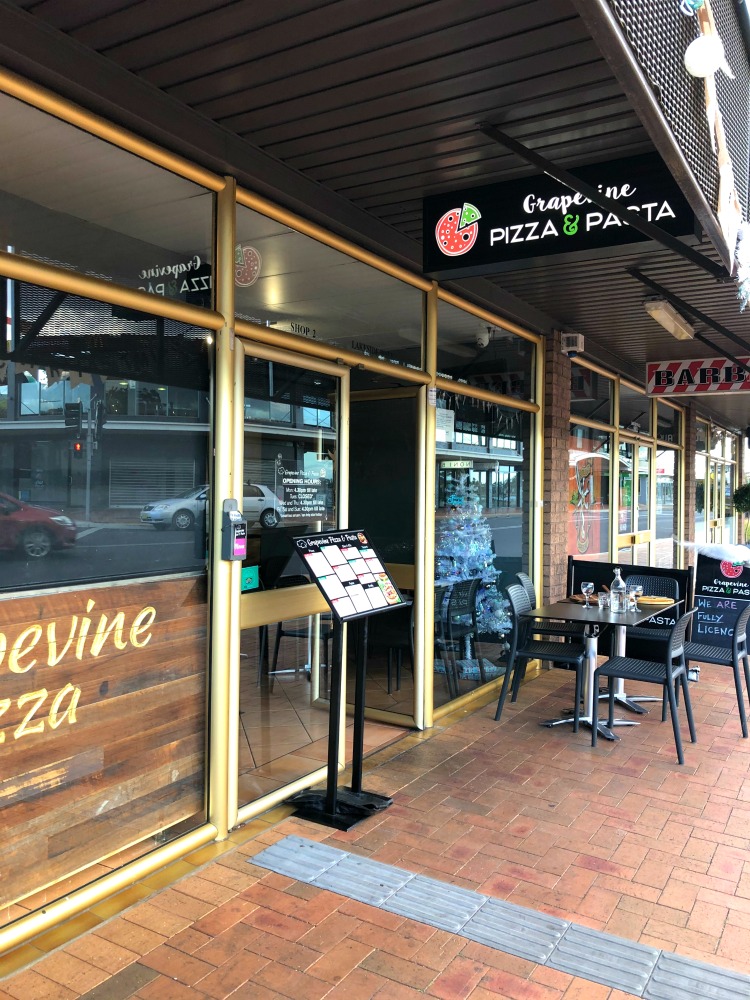 We head to Grapevine Pizza and Pasta one windy evening. The rear patio faces the waterfront but it's too windy out back so there are a few outside tables set up on the main street. They do a roaring take away trade and there are plenty of pizzas to choose from. I enjoy my large Capriciossa ($24) although I can't help thinking David's Moroccan Lamb ($27.50) has a tad too much colour.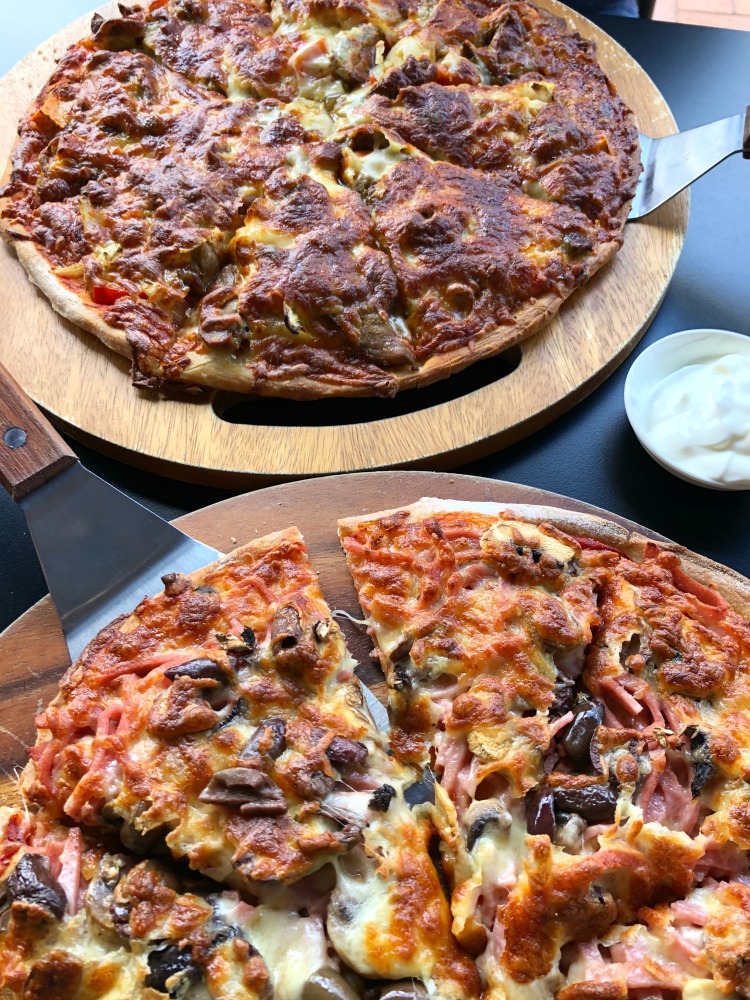 60 Main Street, Merimbula NSW 2548
Usually when we're away we rarely eat at the same place twice but we love Dulcie's so much, we go every night for either dinner or drinks, it's a huge hit with both the pup and his pawrents.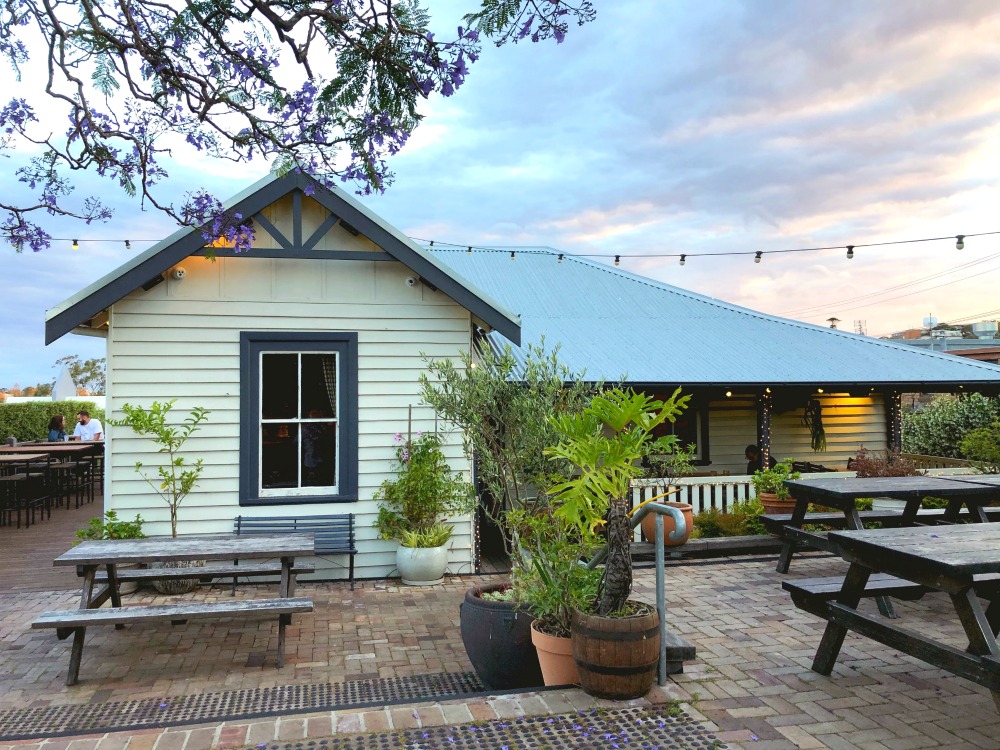 First up, there's a huge dog friendly outside space with a small covered verandah for days when the weather is not playing nice. Not only is the space dog friendly, it's frequented by very friendly dogs. Teddy Roosevelt is in his element and despite how this looks, he is living his best life!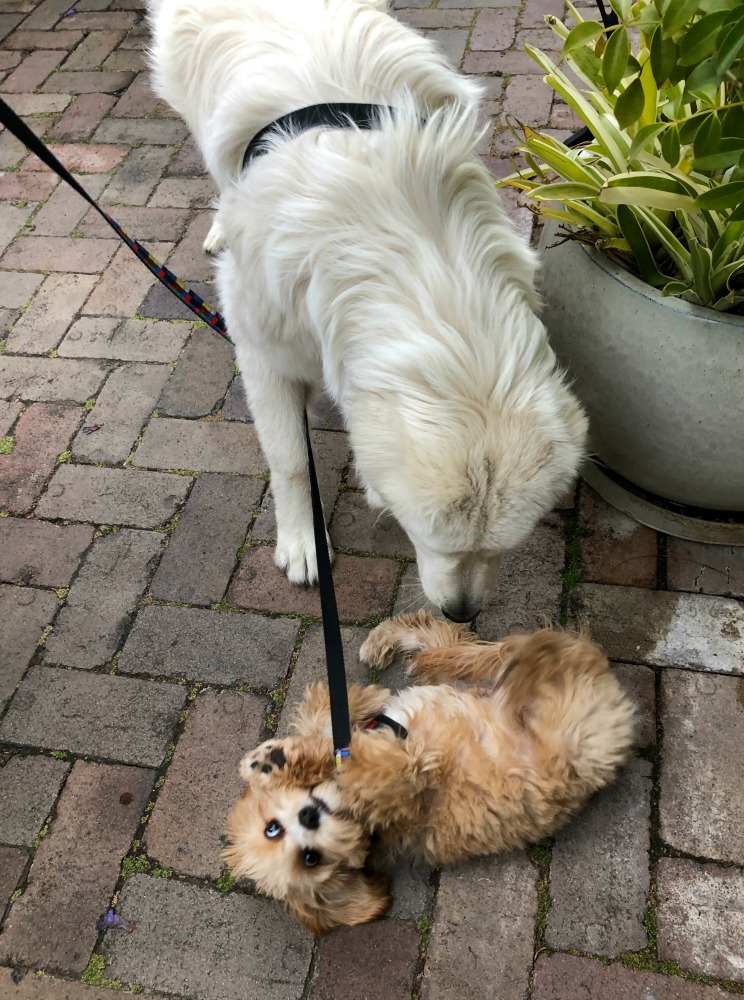 Kids are welcome too until 8pm and although Dulice's doesn't take reservations, there's plenty of space and you will almost certainly find a spot. Of course, if you're sans dog and want to go inside, the interior with it's charming array of taxidermy and nik naks is quirky, cosy and oh, so welcoming.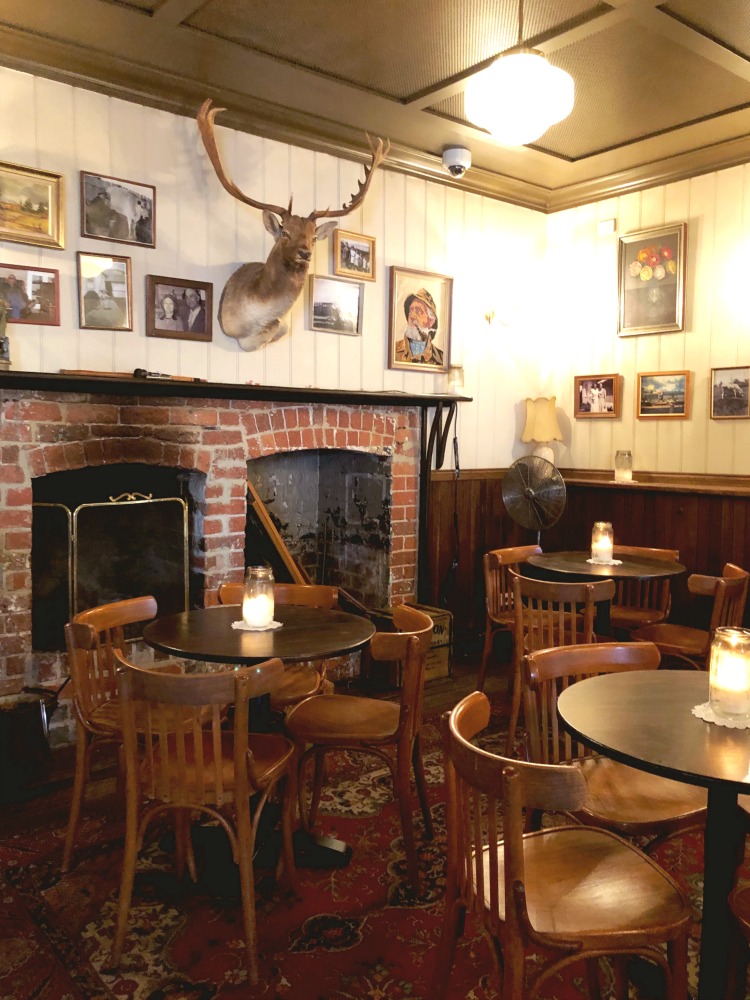 Outside, the 1950's caravan serves up a small but perfectly formed menu of oysters, burgers and fries – everything is totes delish including this delicious Cheeseburger ($12) and "a lot of fries" ($5 extra).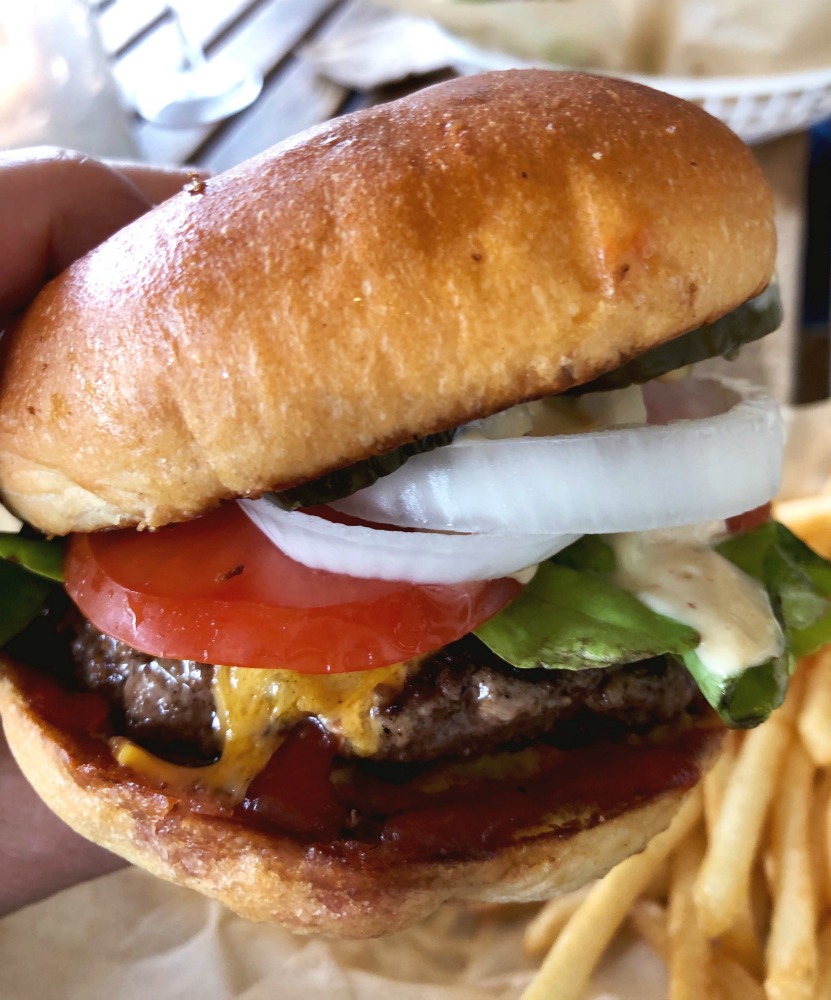 And if all that isn't enough, the cocktails here are tip top, some of the best we've ever had (and we've had a fair few.) The peeps behind the bar aren't just bar staff, they're masters of their craft and if you don't see what you want on the cocktail list, they'll happily shake it up for you. Every neighbourhood needs a place like Dulcie's!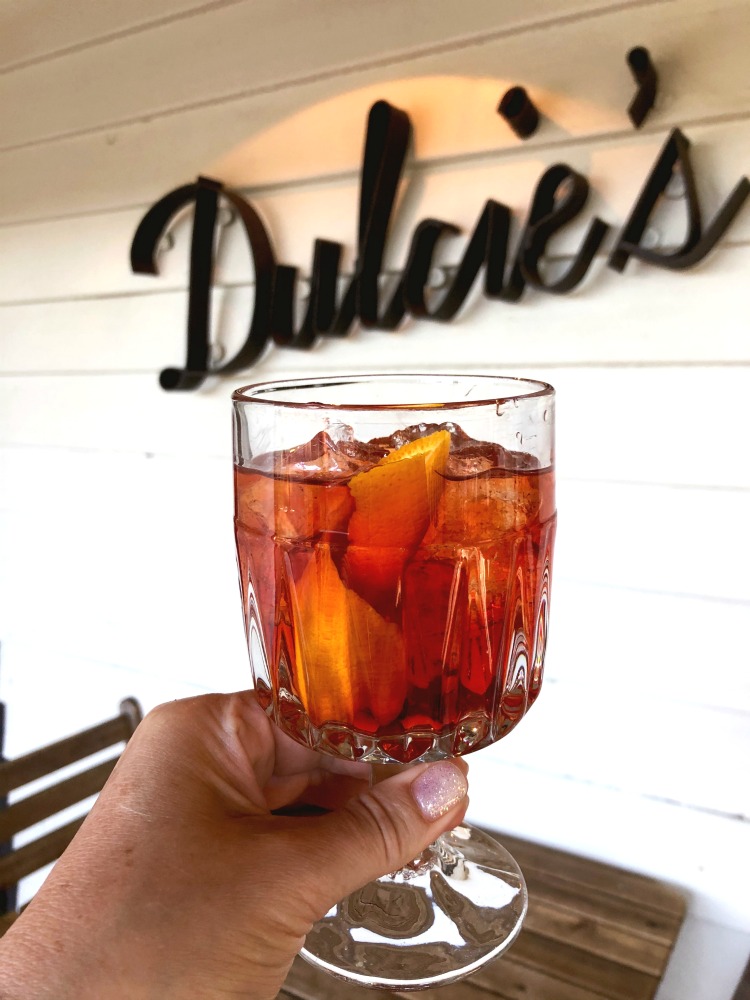 As much as your pet will enjoy all of these places, they're going to be surefire hits with the humans too!
Do you travel to eat? Have you ever been to Merimbula? What should I add to the list for next time?