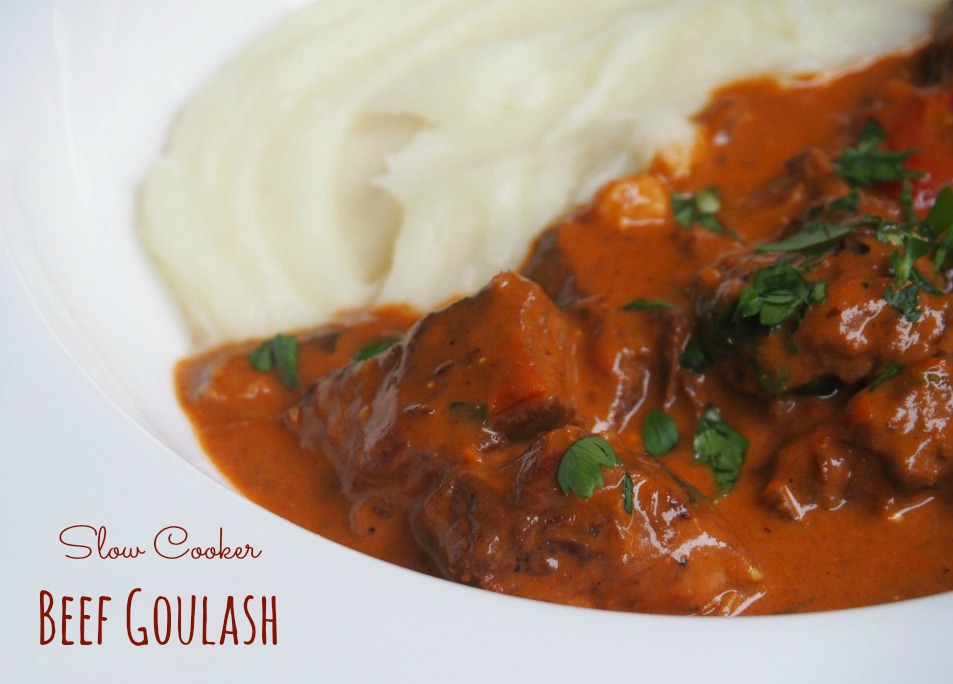 With fall apart beef, tomatoes, capsicum in a creamy, flavoursome stew, this slow cooker goulash is easy to make and comforting to eat.
Heaven knows we have needed comforting recently, I feel like I'm living in a sci-fi movie. I have been suffering from an acute case of coronanxiety – which in case you're wondering is totally a thing – so of course, I decided to cook (and then eat) my feelings.
I have to confess that as an introvert, social distancing is my idea of a good time. Add some unfavourable weather conditions to the mix and I can't get into my flanelette pyjamas and my slow cooker out quick enough.
I'll use any excuse to use my slow cooker and add a recipe to my slow cooker recipe collection.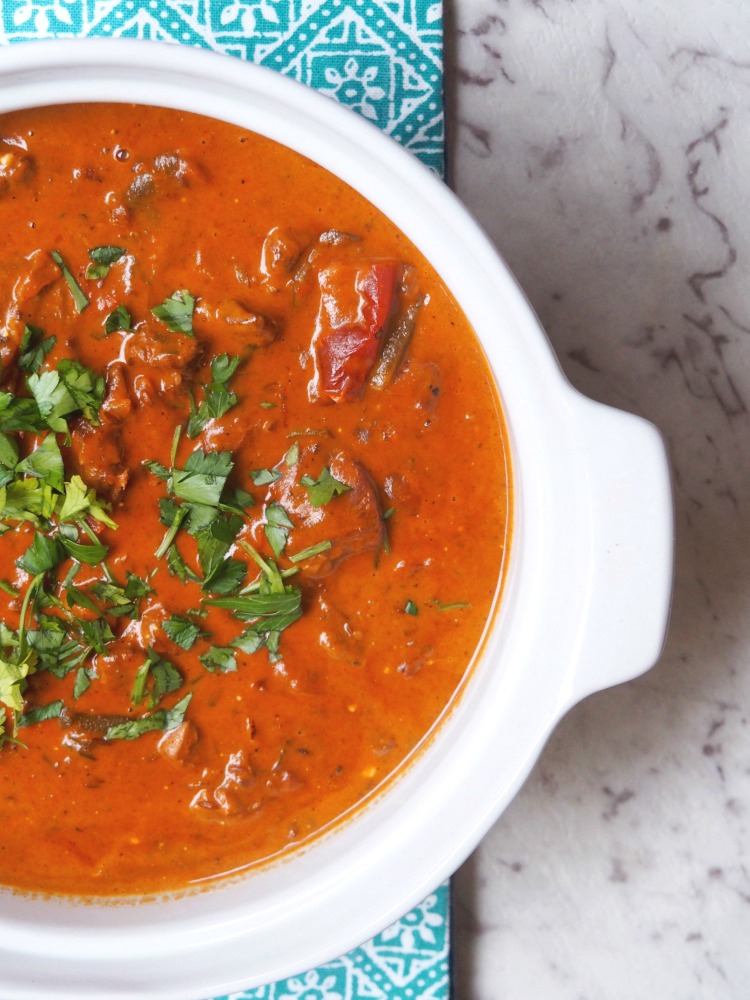 Maybe it's my genes (my great-greats hailed from Poland and Lithuania) but I have a thing about Eastern European food and goulash in particular.
We used to go to a restaurant that served a hearty goulash in a bread cob and it was the only thing I'd ever order there. I was devastated when the restaurant closed it's doors as I never found a goulash as good… Until now that is!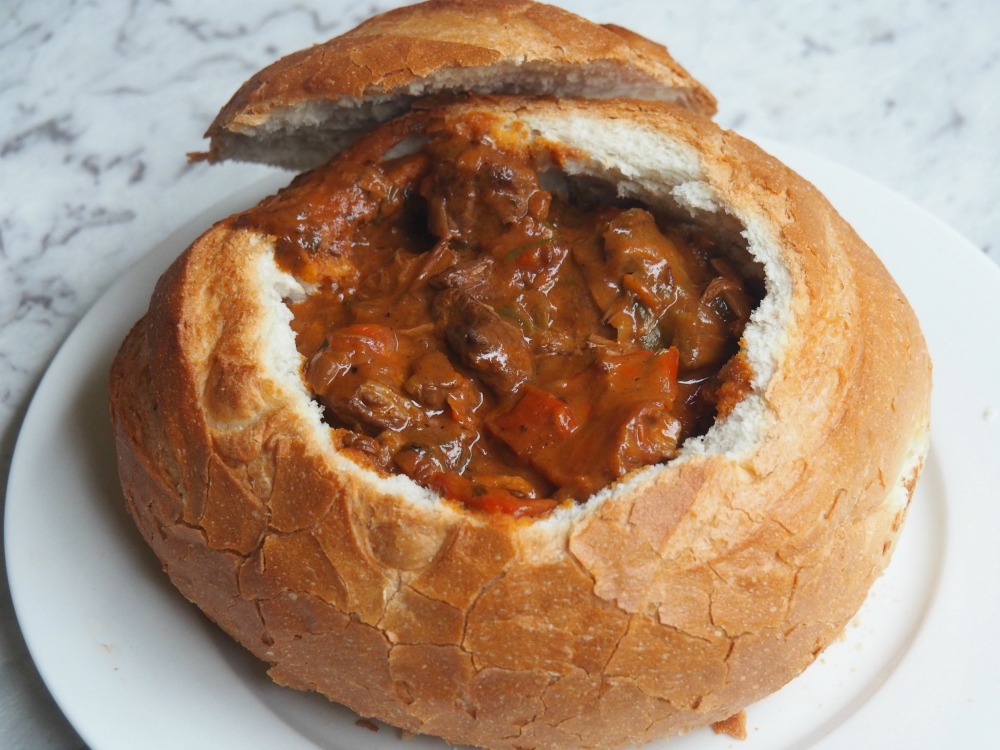 This slow cooker goulash is so easy but so tasty and although there's a little bit of prep and pre-cooking required, the results are definitely worth it!
This stew will feed a crowd and please a crowd and it's freezer friendly too so you can eat some now and save some for later – most handy for those of us social distancing or self-isolating because this is the ultimate comfort food and eating it is like giving your belly a big hug.
Do you think coronanxiety is a thing? Do you eat your feelings too?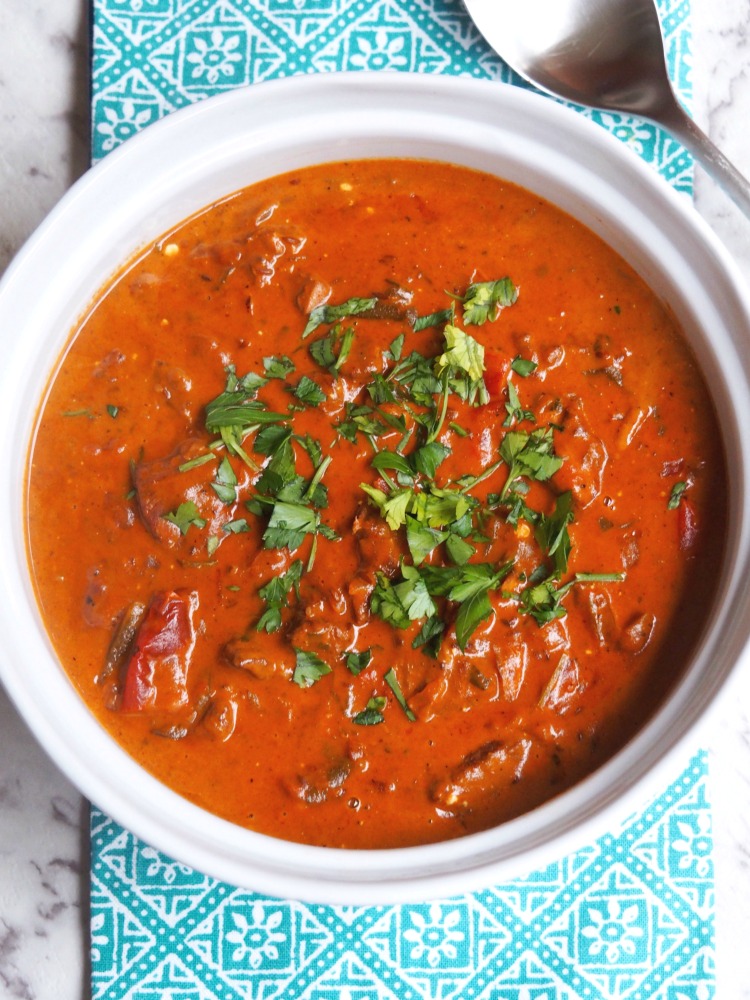 Serves 4 (easily doubled)
2 tablespoons olive oil
1kg chuck steak, cut into chunks
1 onion, finely chopped
1 red capsicum, roughly chopped
1 green capsicum, roughly chopped
2-3 garlic cloves, crushed
1 tablespoon plain flour
1 teaspoon caraway seeds
1 teaspoon paprika
1/2 tablespoon sweet smoked paprika
2 tablespoons tomato paste
2-3 tomatoes, chopped
200-250ml beef stock
150ml sour cream
small bunch of parsley, finely chopped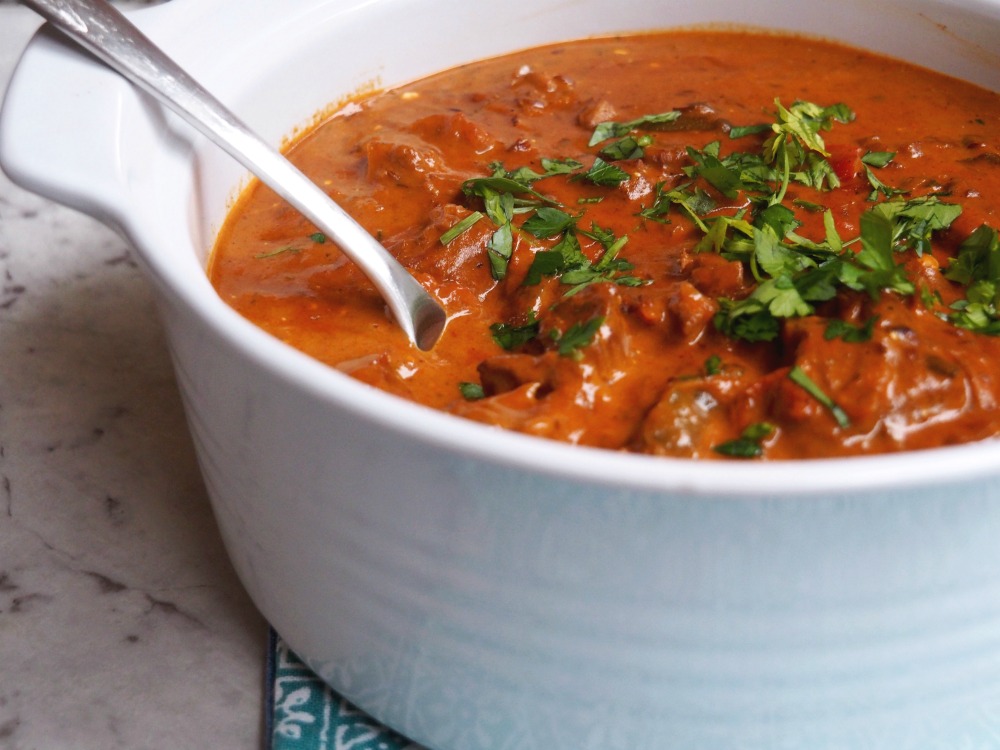 How to
Heat slow cooker to LOW.
Heat 1 tablespoon oil in a deep frying pan on medium heat. Brown the beef in batches and set aside.
Add the other tablespoon oil to the pan and cook the onion for 10 minutes until golden.
Add the capsicum and garlic and cook, stirring, for another 5-10 minutes.
Stir in the flour and the spices and cook for 5-10 minutes, then stir in the tomato paste, the tomatoes and 200ml of the stock. Season well and bring to a simmer.
Add the sauce to the slow cooker with the browned beef, making sure there is enough sauce to completely cover the meat. If necessary, add the extra stock.
Cook on LOW for 6-7 hours until the meat is tender and the sauce has thickened slightly.
Stir through the sour cream and most of the parsley through the stew.
Scatter the remaining parsley over the garnish and serve with mashed potato, crusty bread or in a cob loaf.
Other info
To serve the goulash in the cob loaf, remove the top and hollow it out slightly. Reserve the top and the hollowed bread for serving. Heat the hollowed loaf and the lid in an oven preheated to 180C for 8-10 minutes, turning the lid and the loaf over half way through. Serve the goulash in the cob loaf with some extra sour cream on the side.