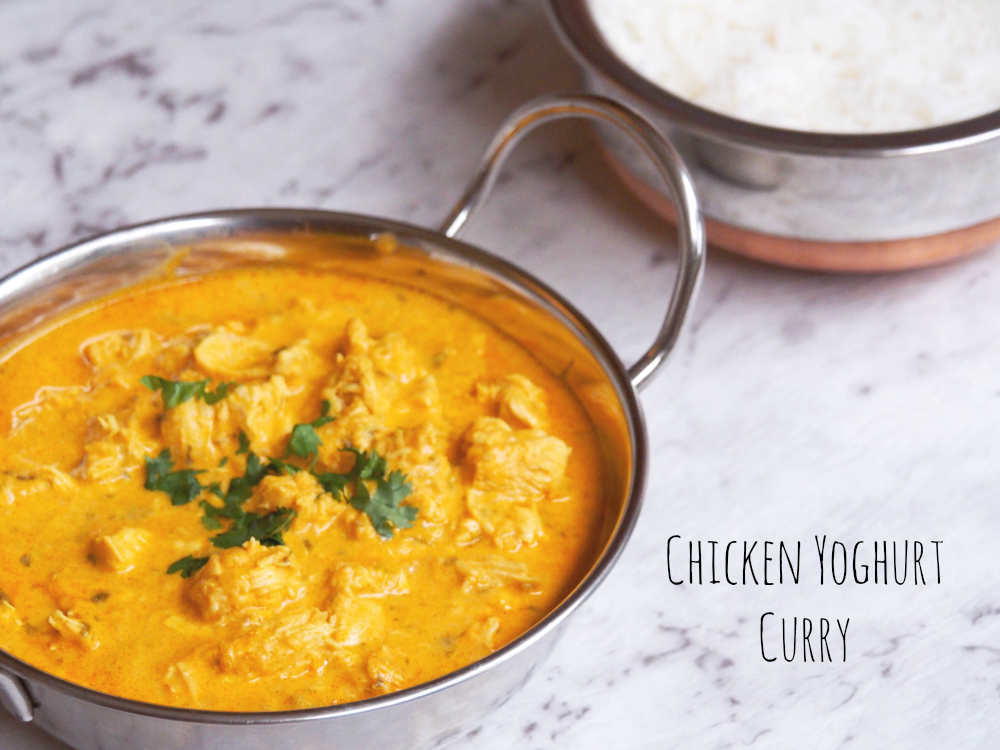 This delicious curry is fast, simple and a super healthy alternative to butter chicken.
In fact, it's one of my all time favourite curries and that's saying something because I have quite the curry collection. I've been making this curry for years in my Thermomix but now I've adapted the recipe to the stove top too.
It's relatively quick, super easy and is full of flavour. In fact, I could eat the sauce all on it's own! As much as I love butter chicken, this chicken in yoghurt dish is quicker, easier and much healthier!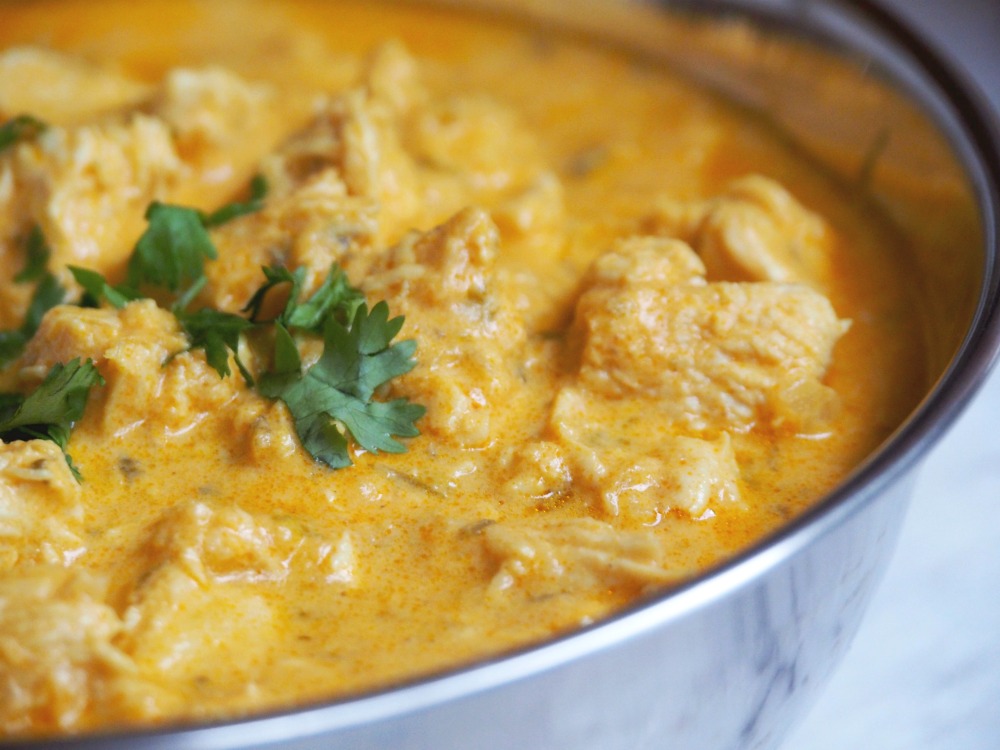 It's my staple chicken curry dish and if you come over to my place for a curry, you can pretty much guarantee you'll find this yummy dish on the menu.
It's quite a wet curry and the sauce is perfect over rice or mopped up with a roti.
I like to use chicken breast because that's just how I roll but if you prefer chicken thighs simply extend the cooking time for about 3 minutes in the Thermomix and 5-10 minutes on the stove.
If meat isn't your jam, then swap the chicken for your favourite veggies instead. And if you want to make this dairy free and/or vegan, swap out the yoghurt and use coconut yoghurt instead. Too easy!
Talking of swapping, I've tried this dish with low fat yoghurt and although it's good, you really need the full fat version to enjoy the curry at it's best!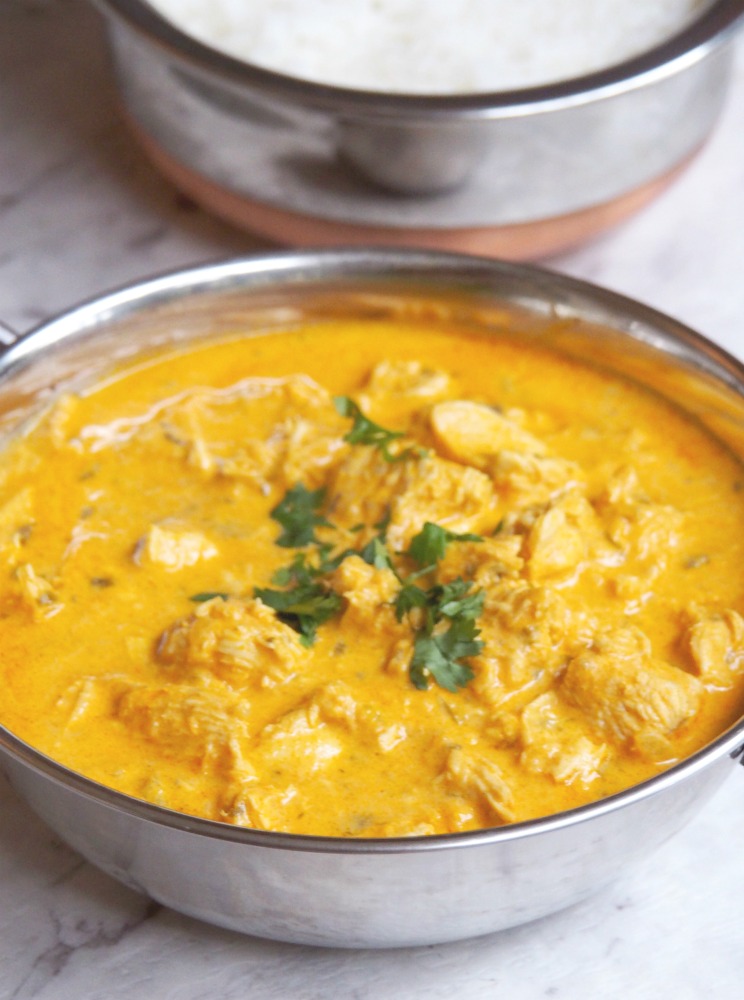 Ingredients
40g olive oil
150g onion, finely chopped
2 fresh green chillies, peeled and quartered
20g ginger, sliced
10g fresh coriander
10g garlic cloves, peeled
2 teaspoons ground cumin
2 teaspoons ground coriander
1/2 teaspoon turmeric
1 teaspoon salt
100g water
70g tomato paste
500g Greek style yoghurt (full fat is best)
1000g chicken breast, cut into 2-3 cm pieces
How to – Stovetop
Chop onion, chillies, ginger, coriander and garlic in food processor. You want them to be finely chopped not in a paste.
Heat the oil in a large saucepan over a low heat and add the chopped ingredients. Saute for 10 minutes over a low heat.
Add the dry spices and salt and saute for another 5 minutes.
Add the tomato paste and water stir into the other ingredients for 2 minutes.
Add the chicken and cook over a medium heat for 5 minutes or until sealed.
Stir through the yoghurt and reduce the heat until the curry is simmering. Simmer for 15 minutes until the chicken is cooked through and the sauce has thickened slightly.
Serve with basmati rice and roti.
How to – Thermomix
Heat the oil for 1 minute on varoma temperature on speed 1.
Add onions, chillies, ginger, fresh coriander and garlic. Chop for 10 seconds on speed 5.
Scrape down sides and lid of bowl and cook for 5 minutes on Varoma temperature on speed 2 with the measuring cup OFF.
Add the dry spices and salt and cook for 3 minutes on Varoma temperature on speed 2 with the measuring cup ON.
Add the water and cook for 5 minutes on Varoma temperature on speed 1.
Add the tomato puree, yoghurt and chicken. Cook for 15-17 minutes on 100C on reverse speed spoon. Check chicken is cooked through.
Serve with basmati rice and roti.