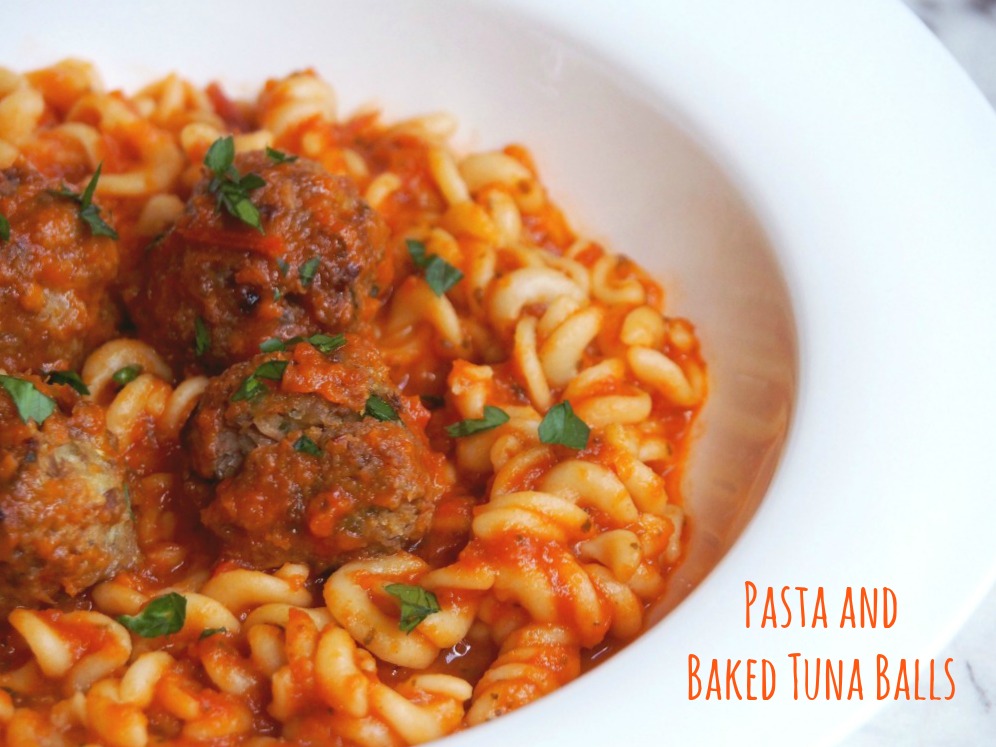 This delicious dish is a fresh, healthy and budget friendly twist on a classic Italian dish – spaghetti and meatballs.
I have to admit that I wanted to call this dish Spaghetti and Baked Tuna Balls but the truth is we rarely eat spaghetti in our house because David thinks eating spaghetti is, and I quote, "too difficult." I kid you not! Personally, I don't find eating spaghetti that tricky but I do find it messy because I am one of the world's messiest eaters. Put it this way I couldn't wear white and eat spaghetti!
So that's how this dish got it's name but if you're a spaghetti fan, knock yourself out! This dish is so versatile, any pasta shape will do!
Similarly, if pasta is not your jam, these Baked Tuna Balls are super versatile, they're delicious warm or cold and with or without sauce. They're delicious served with a salad or some veggies and they go great in a lunch box too.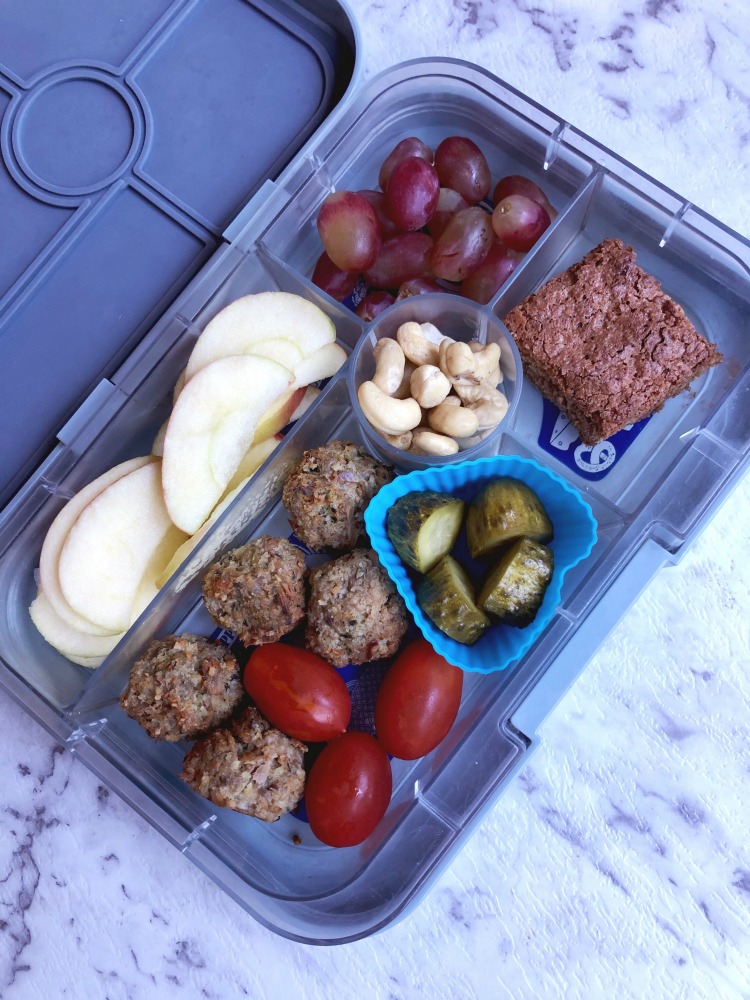 Oh and did I say this recipe can easily be doubled or halved and that these tuna balls are freezer friendly?!
Originally I was going to fry these tuna balls but our puppy Teddy Roosevelt has developed an aversion to the smell of fried foods and it's really cramping my style! It turns out Teddy did us a favour because baking the balls is not only healthier, it helps them to keep their shape. Just allow yourself an hour refrigeration time before you bake the balls – this really keeps them together.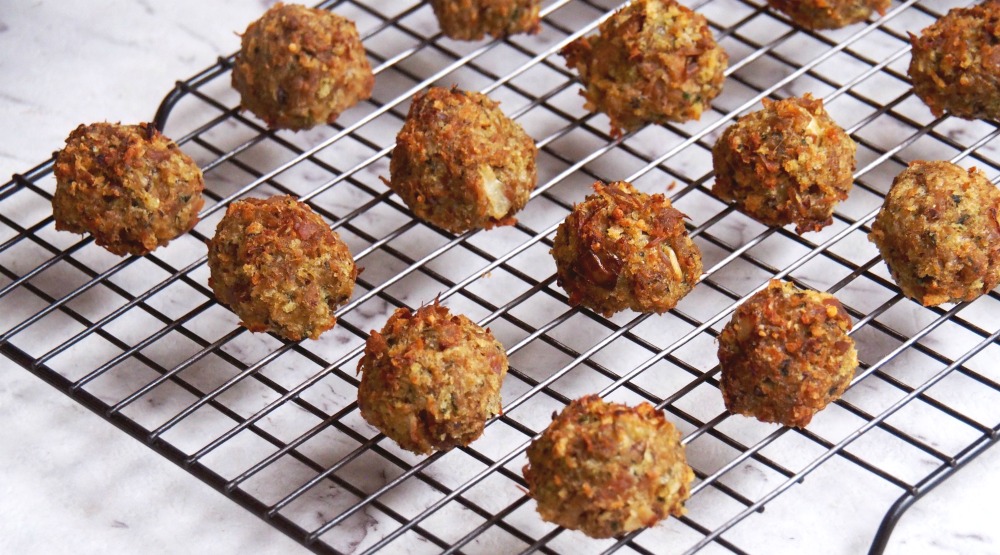 I don't want to be pushy but if you are making these tuna balls with pasta, please do make this Tomato Pasta Sauce – it's a super easy Thermomix recipe and it takes this dish to the next level. Of course, if you're pushed for time, a jar of your favourite shop bought sauce will more than suffice.
The truth is that these tuna balls are so delicious, no one will miss the meat! It's a win, win!
Are you a messy eater? What's your favourite pasta shape?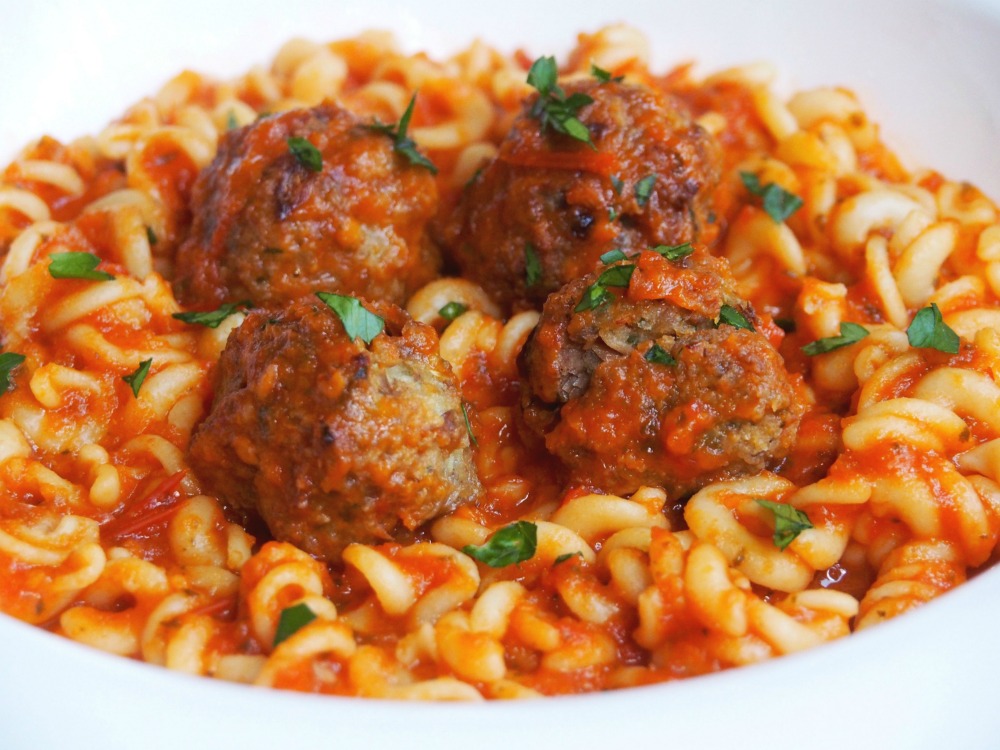 Makes about 20 balls
Ingredients
FOR THE TUNA BALLS
2 x 160g cans tuna in oil, drained
1/2 onion, finely chopped
1 clove garlic, crushed
30g parmesan cheese, grated
50g fresh breadcrumbs
handful of pine nuts (optional)
grated zest 1 lemon
2 tablespoons parsley, roughly chopped
1 egg, beaten
FOR THE PASTA
400g pasta shapes
500g pasta sauce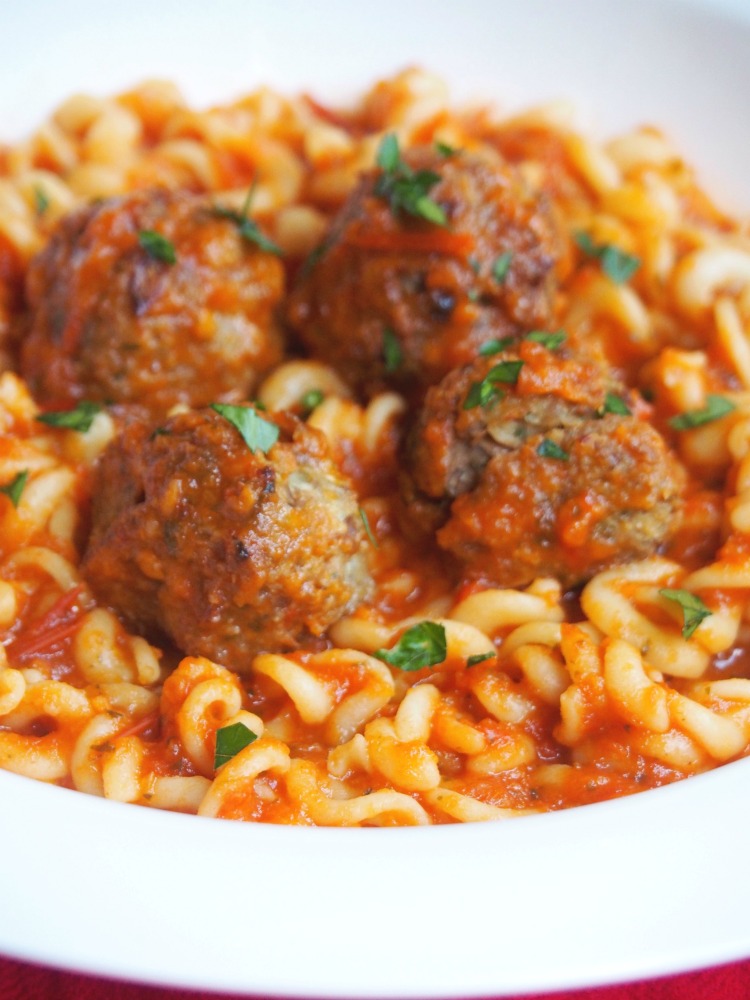 How to
Preheat oven to 200C and line a baking tray with baking paper.
Flake the tuna into a bowl and then add all the other tuna ball ingredients. Season well with salt and pepper.
Mix together with your hands until well combined.
Roll the mixture into 20 walnut sized balls and place on prepared tray and refrigerate for about an hour.
Bake for about 20 minutes until golden and cooked through.
While the tuna balls are baking, cook the pasta according to pack instructions.
When the pasta is ready, stir through the pasta sauce and add the tuna balls.
Serve with some chopped parsley and extra grated parmesan cheese if desired.