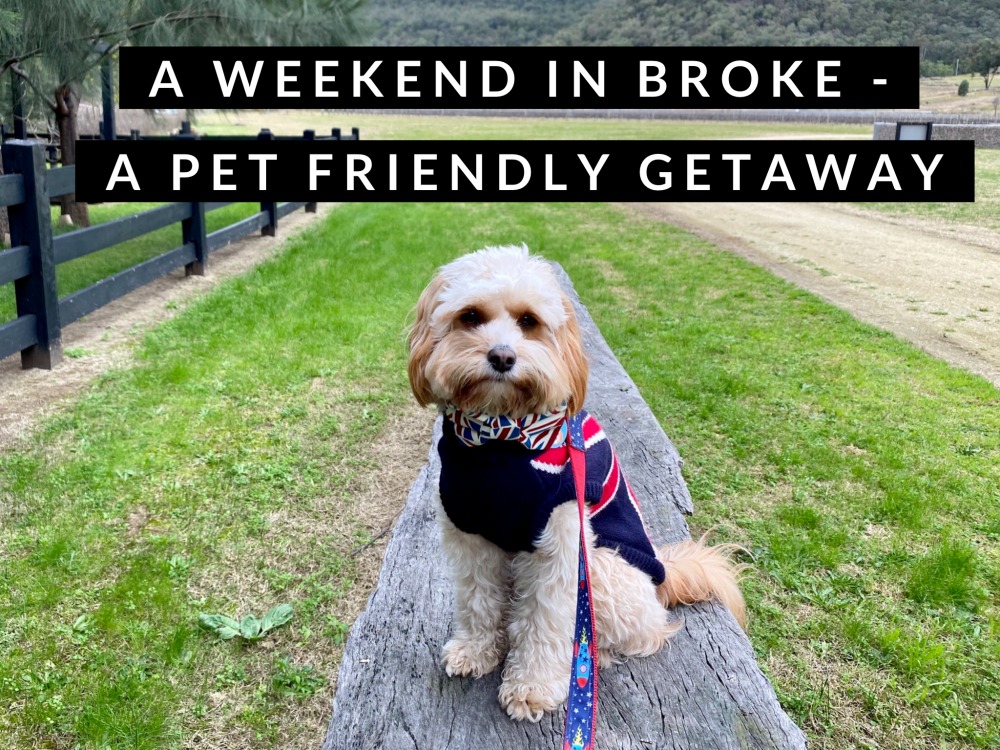 Located in the Hunter Valley, one of Australia's oldest wine making regions, Broke is home to some amazing boutique wineries, fine dining experiences, World Heritage listed wilderness, rock art and it's very dog friendly to boot!
We've visited the Hunter countless times over the years and when I say the Hunter, I mean Pokolbin where you'll find lots of dog friendly cellar doors.
However, the village of Broke with it's warm welcome, stunning scenery and relaxed, rural vibe is a refreshing change from the hustle and bustle of Pokolbin yet it's just a 20 minute drive from the Hunter Valley Gardens, cheese shops, concert venues and other wineries.
Where We Stayed
We head to Broke to celebrate our good friend Adam's 40th and although it's our first visit it won't be our last. It's pretty hard to find accommodation for our large group so we split the difference and the grown ups with kids stay on the Winmark Estate and the grown ups with the canine (that's us!) stay right across the road at Ponderosa Cottage.
Ponderosa Cottage is a real escape to the country. This self-contained cottage is on 25 acres with the most stunning views overlooking paddock of grazing horses and dams. We even see some kangaroos!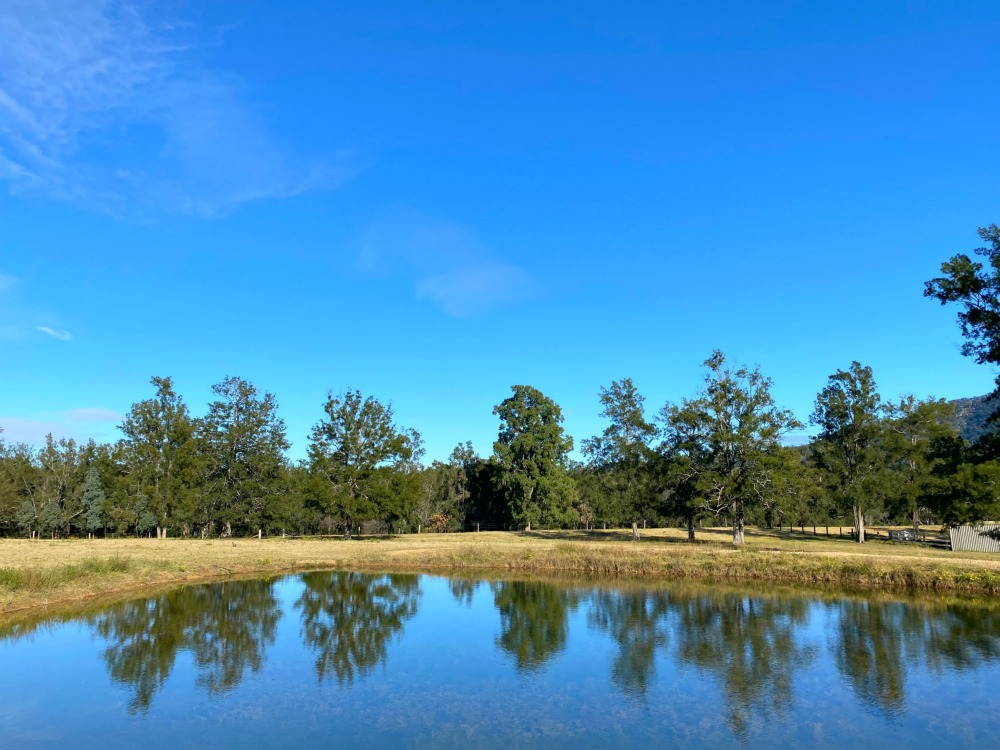 Barbara our host gives us a very warm welcome – the cottage was originally built to accomodate Barbara's kids when they came to stay so the place has a really homely feel.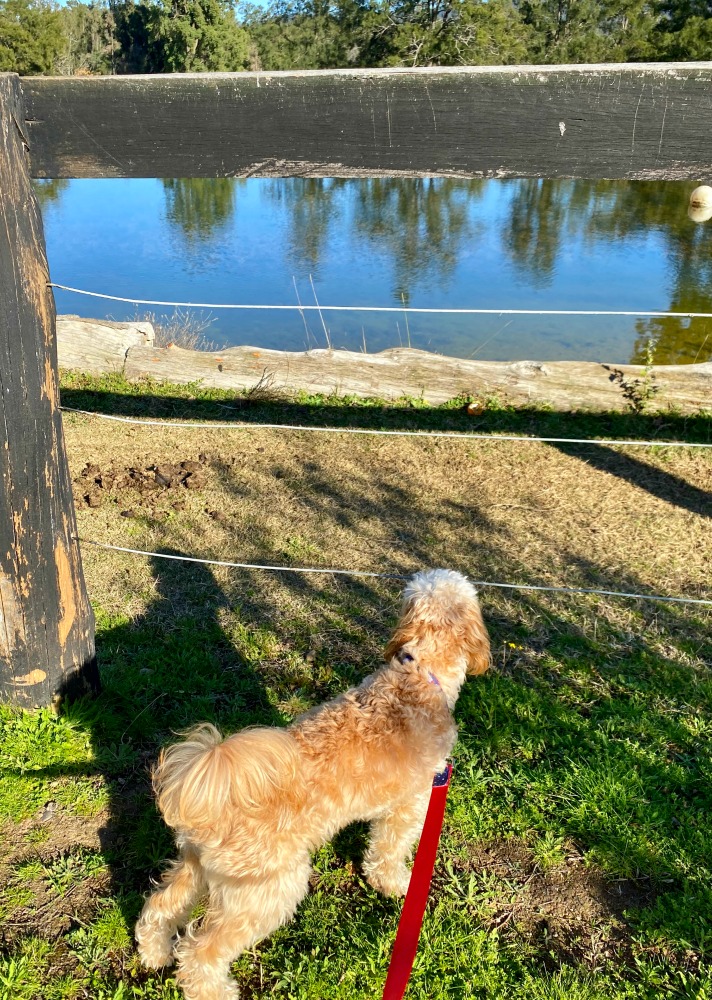 There's no mod cons but there is everything you need for a weekend stay including a kitchenette with some country breakfast supplies, 2 bedrooms, a full bathroom and a super comfy lounge area. The views are so good, we don't miss the wifi. It's the perfect escape to escape for a couple or two!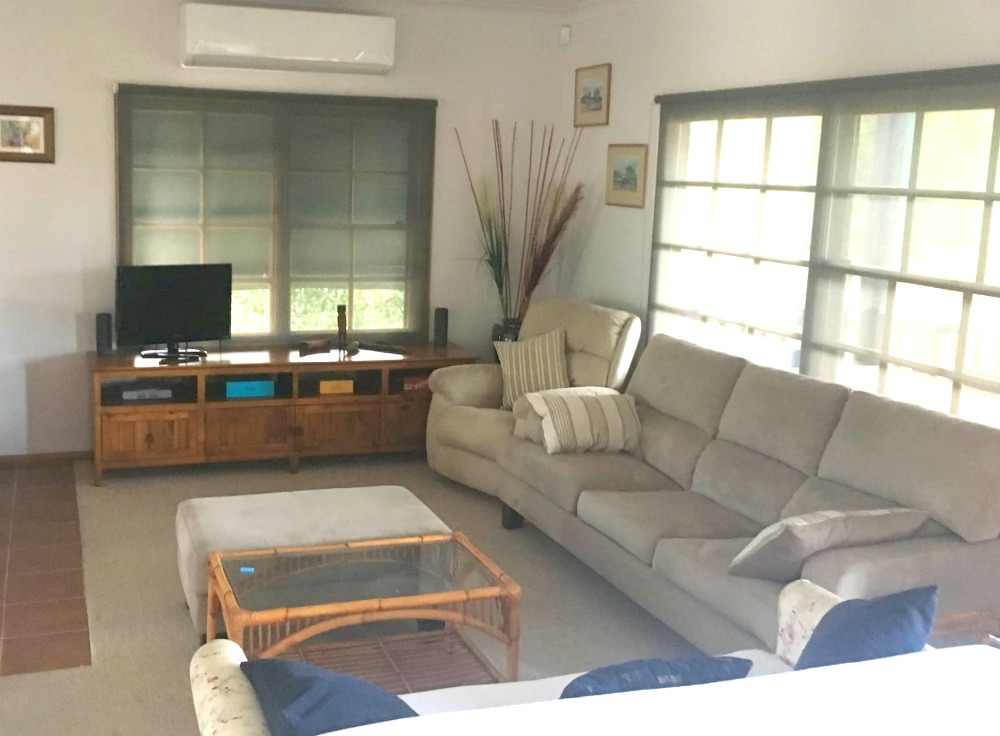 Barbara and her husband used to breed horses although their current horses are like their pets. Our only regret is that we don't get to spend more time in the cottage – I would have loved to take a picnic down to Wollombi Brook at the fence line of the property.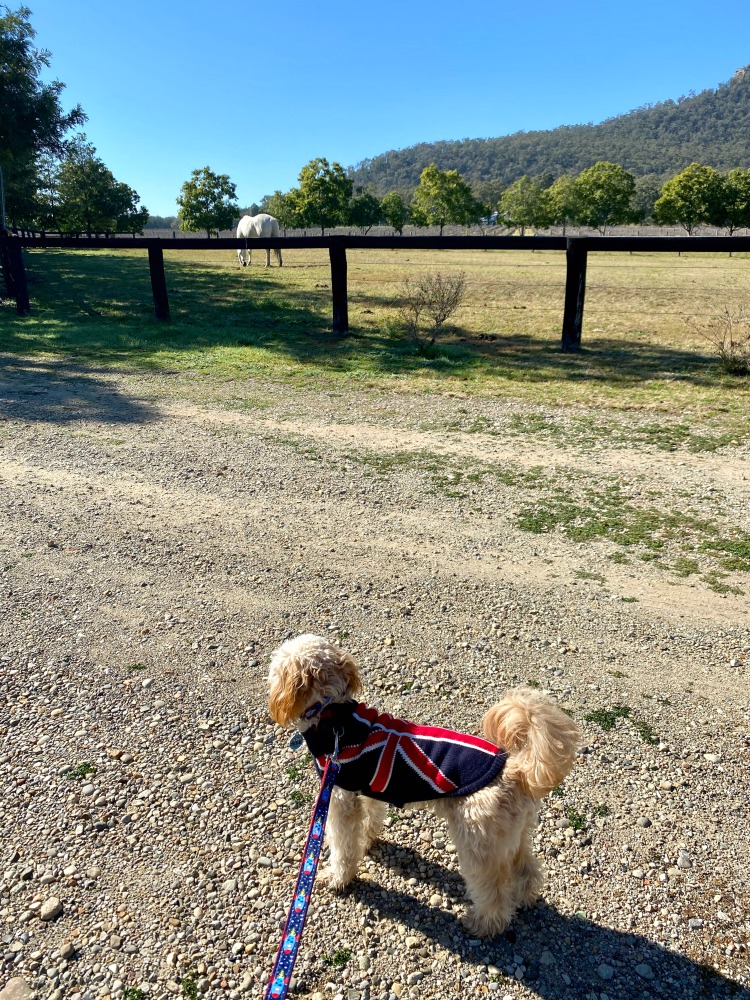 We were all charmed by Barbara's dog Charlee, (Teddy Roosevelt especially) and although Ponderosa Cottage is not listed as pet friendly, Barbara will consider small dogs on application. It should be noted though, that due to the nature of the property (excuse the pun,) dogs will need to be kept on a leash at all times.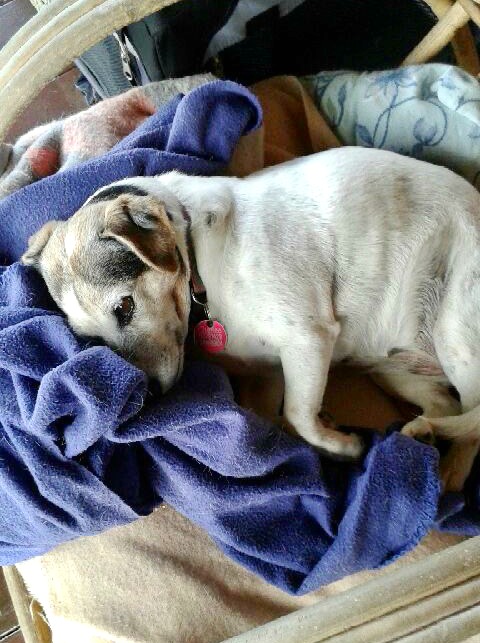 If you're new to Airbnb check out my top tips for picking the perfect Airbnb and click my referral link here if you want to score $76 credit off your first stay!
For larger groups, Winmark Wines offers 3 large, super luxe properties and they're all pet friendly! Our friends stay in Rock View which ticks all of the boxes.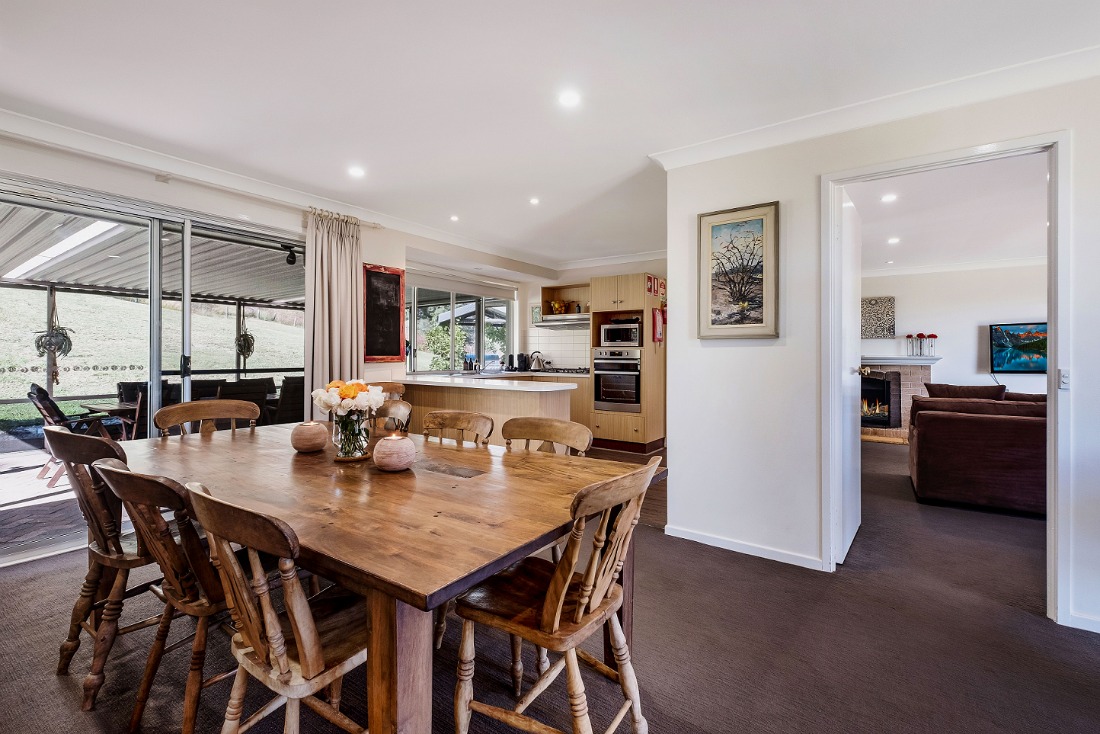 There are 5 large bedrooms, 2.5 bathrooms, a cosy living room with fireplace, an open plan kitchen and dining room and a huge fully enclosed alfresco area.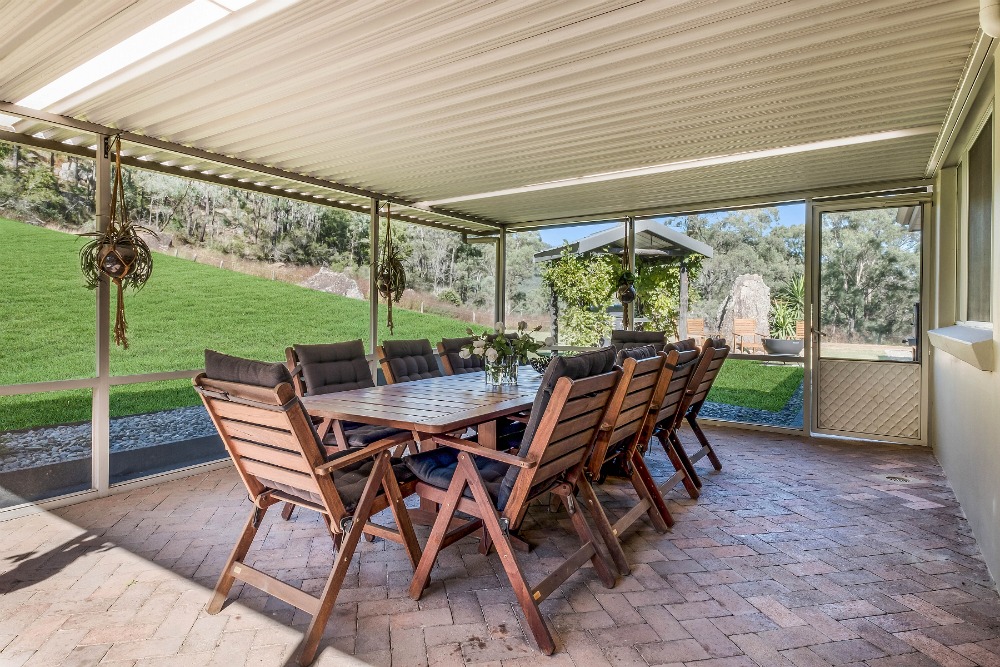 Outside there's a barbecue, fire pit and pizza oven plus stunning views over the vines and mountain ranges. There's plenty of space for the adults to relax and the kids to run about and lots to explore.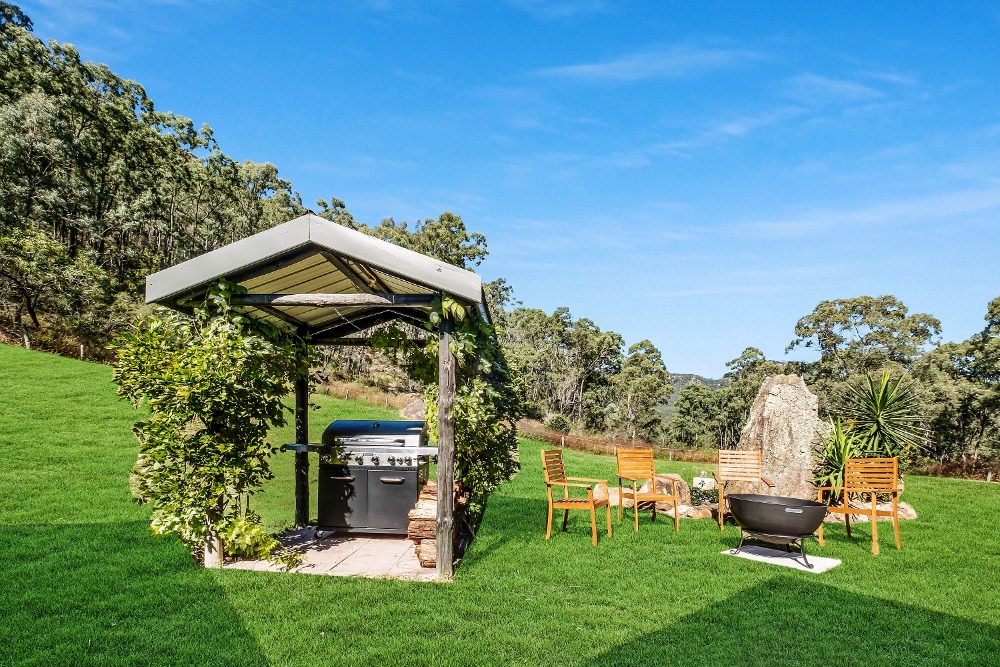 I can't get enough of the sunsets here, they're just magic!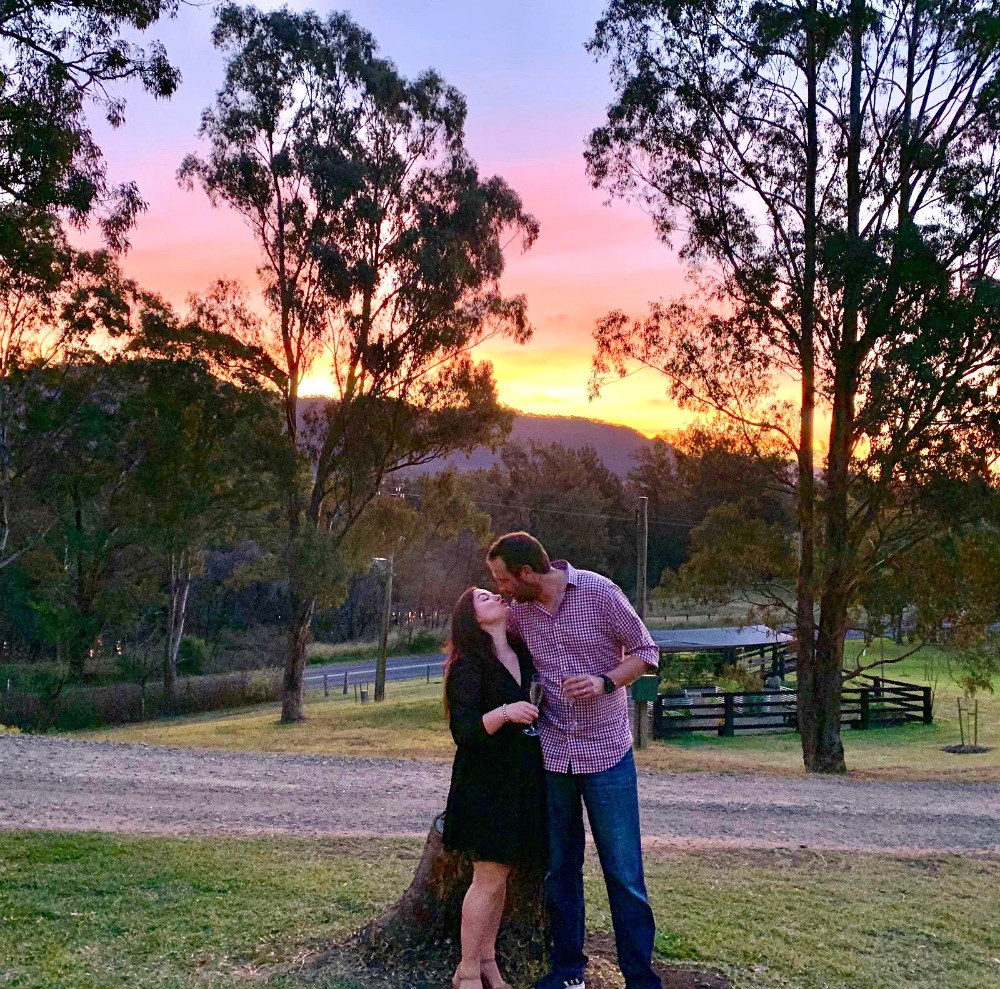 As it is such a special occasion, our friends organise a private chef from Monkey Place to take care of the celebratory 40th birthday dinner. It's our first time having a private chef but it might not be our last – what a treat!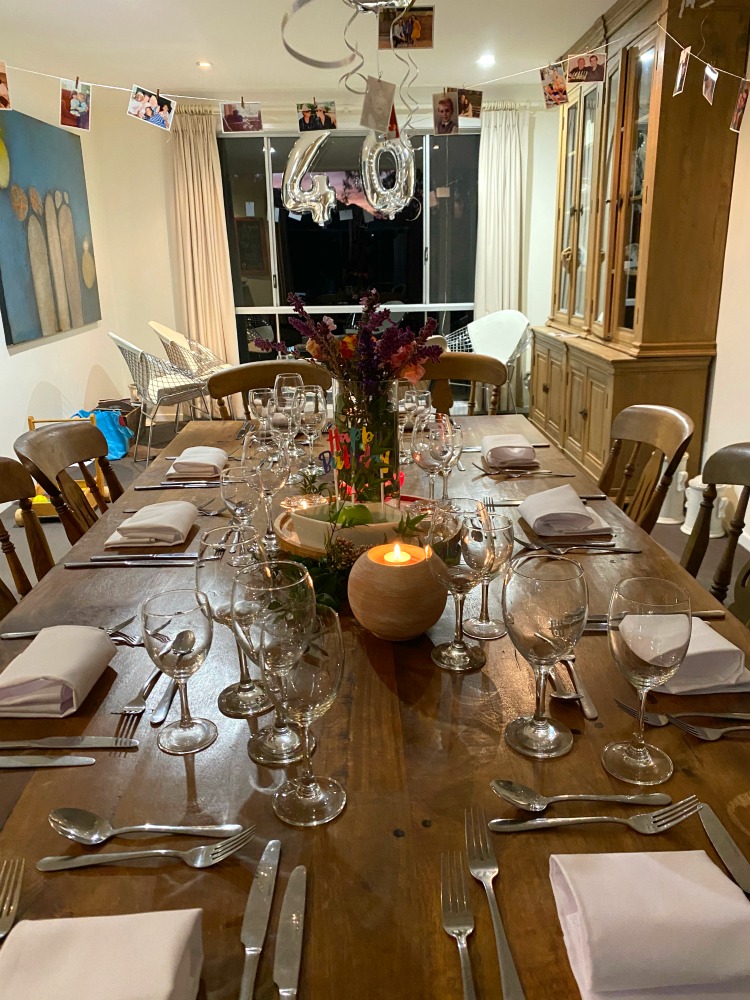 We're all mesmerised watching the chef at work – the food and service are top notch and it's a wonderful experience that we will never forget.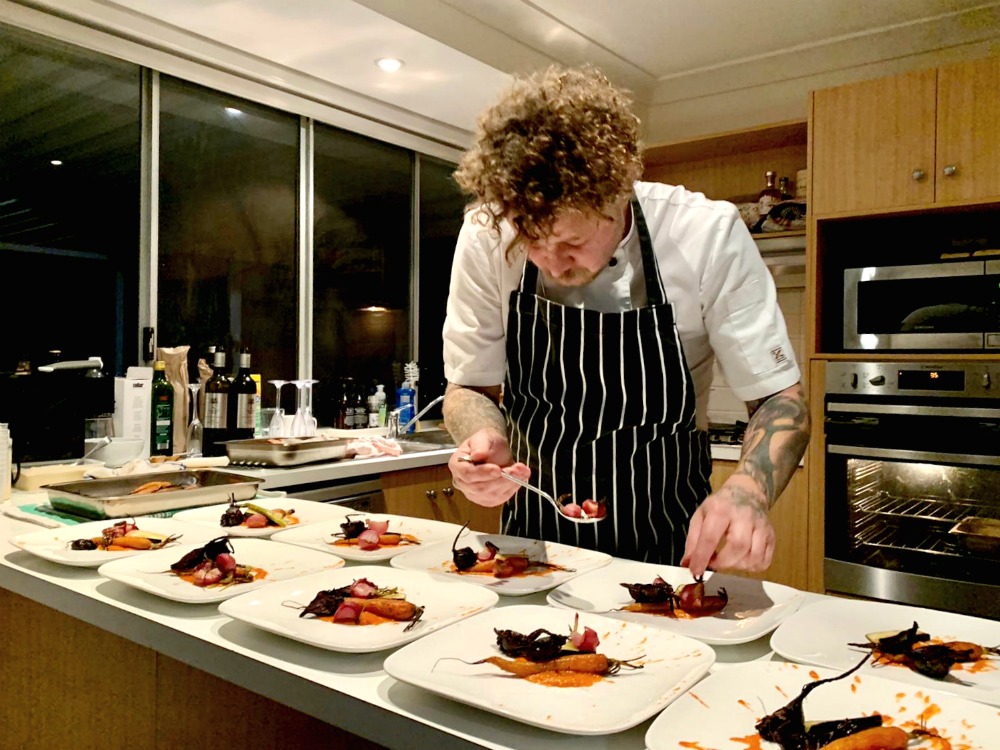 Where we visited
This trip was all about good friends and good times but you know me, I never miss an opportunity for good wines from good vines so we squeezed in a few vineyard visits too. It should be noted that as the area is becoming is so popular, the cellar doors are so boutique and because the wines are so fine, bookings for wine tastings and tours are essential especially under current restrictions.
Rodd Street, Broke, NSW 2330
Phone 02 9818 4126
This 5 star James Halliday rated winery is the real deal and as well as the cellar door, there is a guesthouse, olives and a variety of wine themed experiences. The emphasis here is on quality and sustainability and the production of artisan wines. It's peaceful, picturesque and it's personal.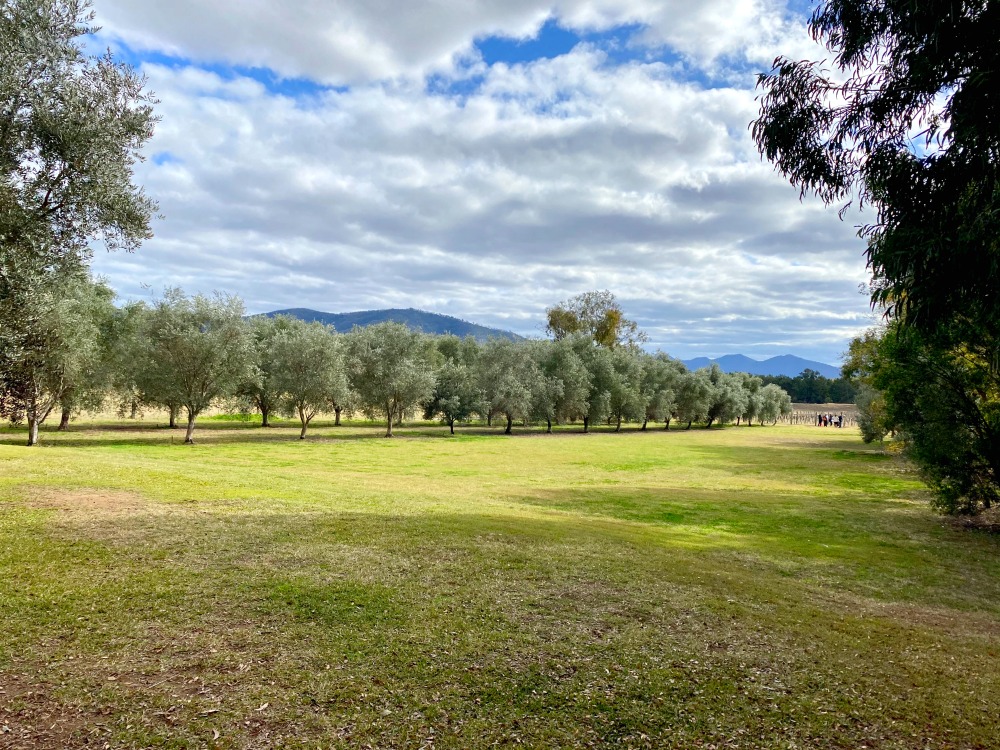 Their delicious reds are produced right here on the property while the sandy soils near Wollomi Brook are where the grapes are sourced for the whites. The brook itself borders one end of the property hence how the property gets his name.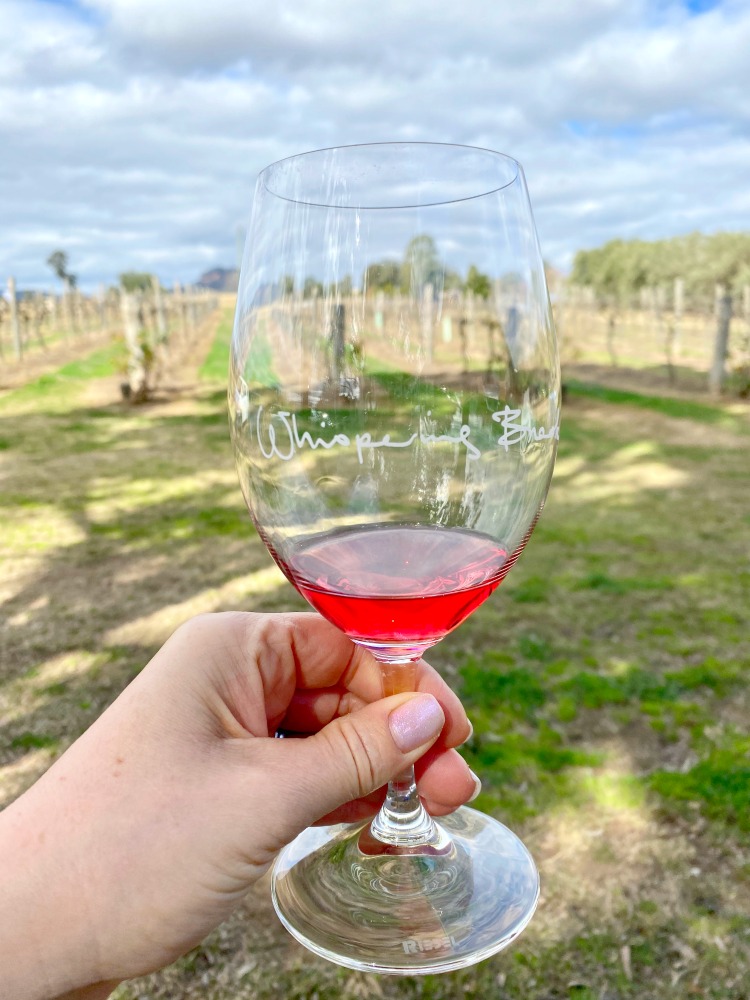 There are a variety of tours and experiences on offer here including wine flights and olive tours and tasting but we opt for the standard wine tasting ($10 per person.) We take a seat on the verandah and our host, Fred takes us through the artisan wines on offer sharing not just his knowledge of the wine but the local area too.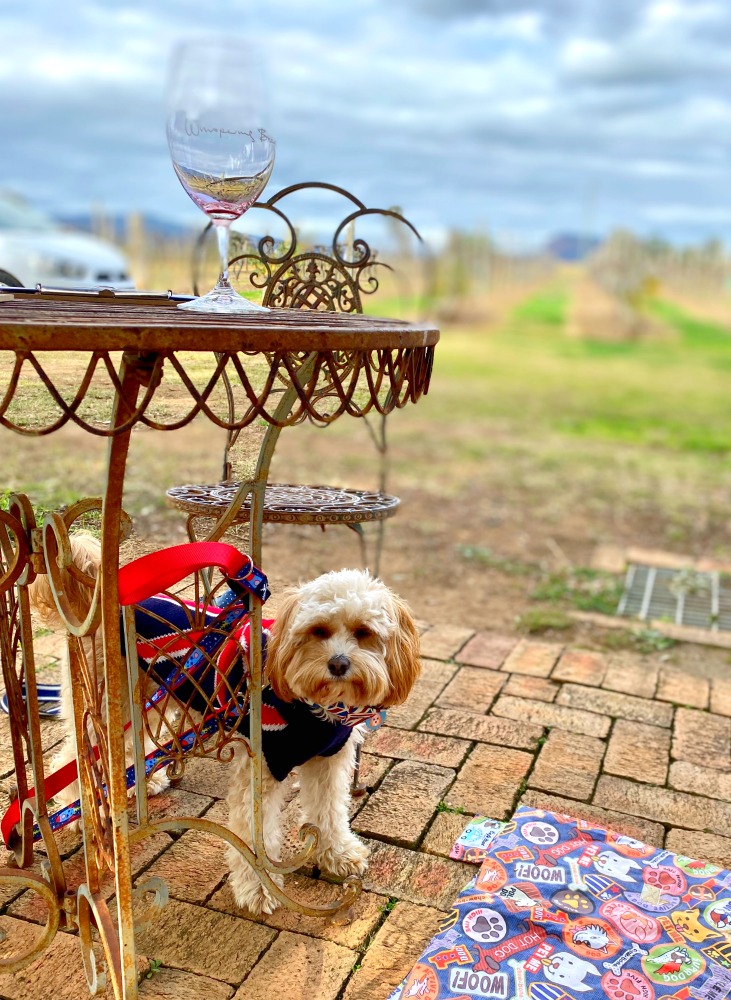 Wine tasting here is a an experience to be savoured and you don't want to be rushed so allow at least an hour and a half so that you can really savour the experience. It's almost impossible to leave empty handed.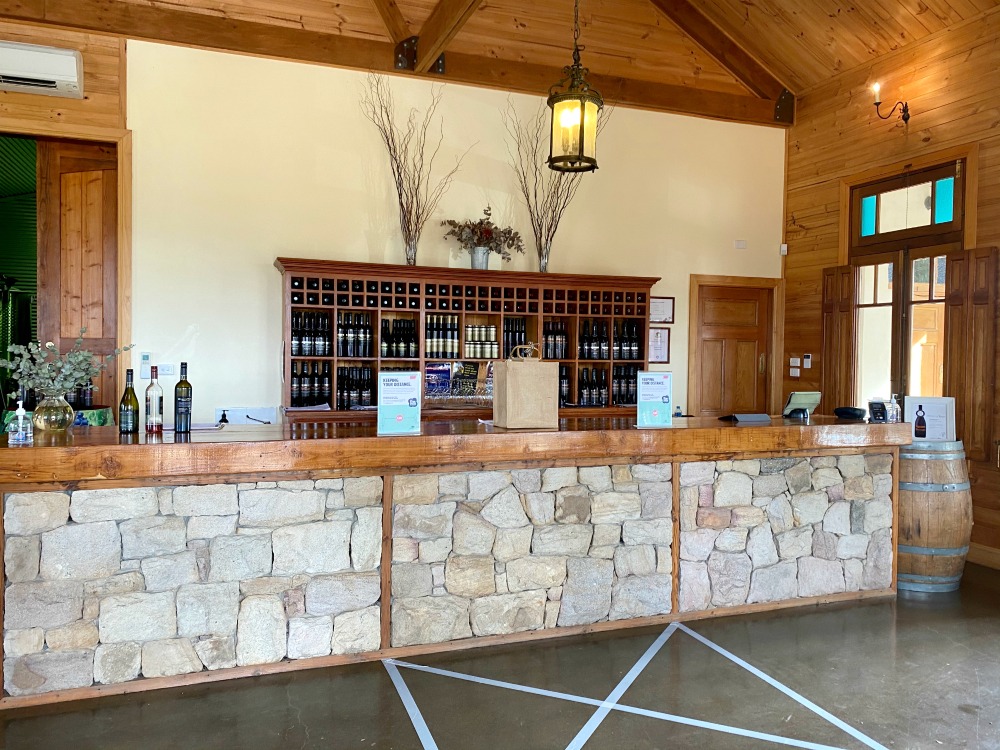 350 Wollombi Road, Broke, NSW 2330
Phone 041 816 4382.
At this charming red barn circled by the Brokenback Ranges and Wollombi Brook, you'll find this family run winery known for it's small batch, handcrafted wines.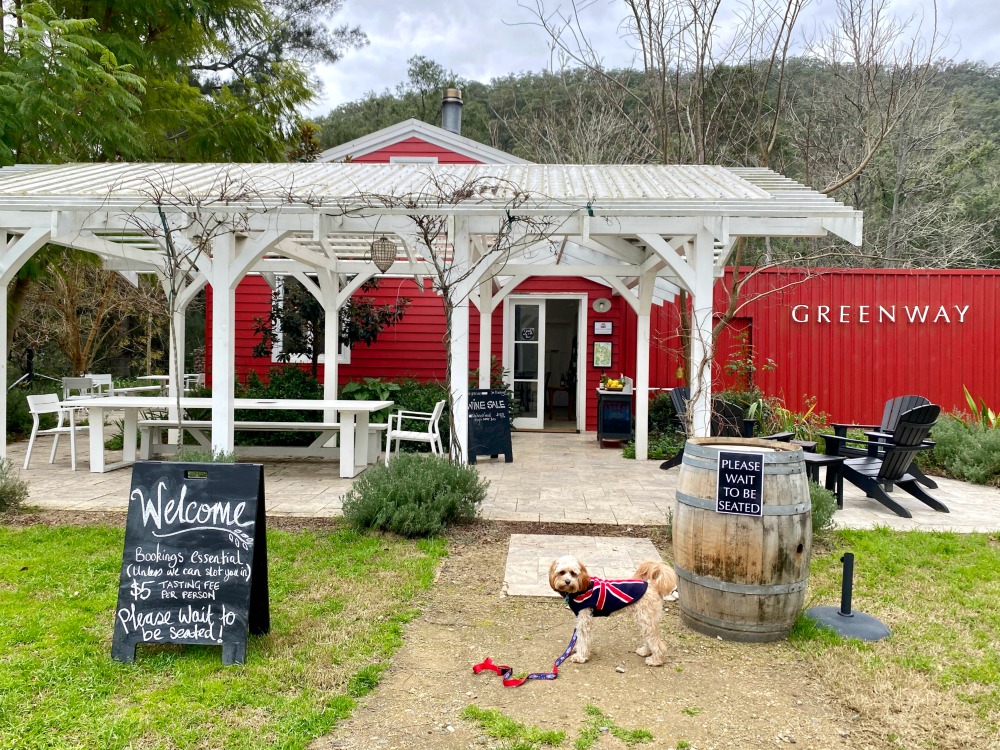 The vibe here is super relaxed and friendly and there's plenty of space to kick back and relax on the lawn in front of the barn or on the verandah. Anne tells us how when she made the vineyard her own 12 years ago, she wanted to create wines that were unique and different and she's certainly fulfilled that brief.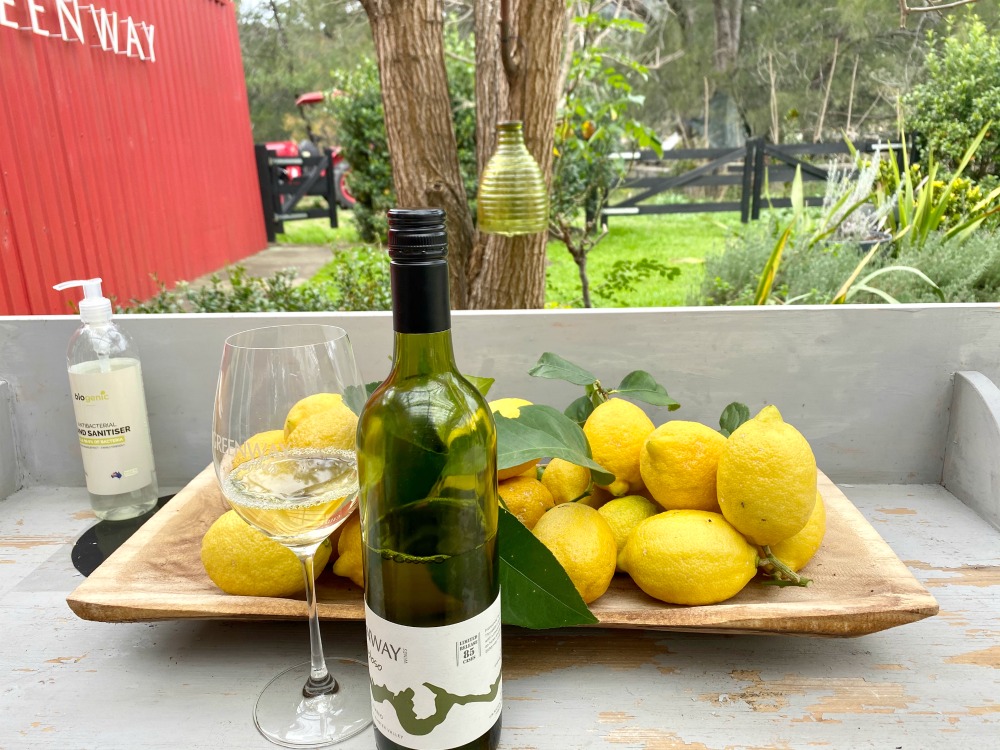 Although there are some familiar friends on the list of reds, (hello Shiraz and Merlot!) the whites have a real Italian twist with Fiano, a Fiano Sparkling and a Pinot Grigio. Bellissimo! Teddy Roosevelt gets a very warm welcome and makes himself right at home.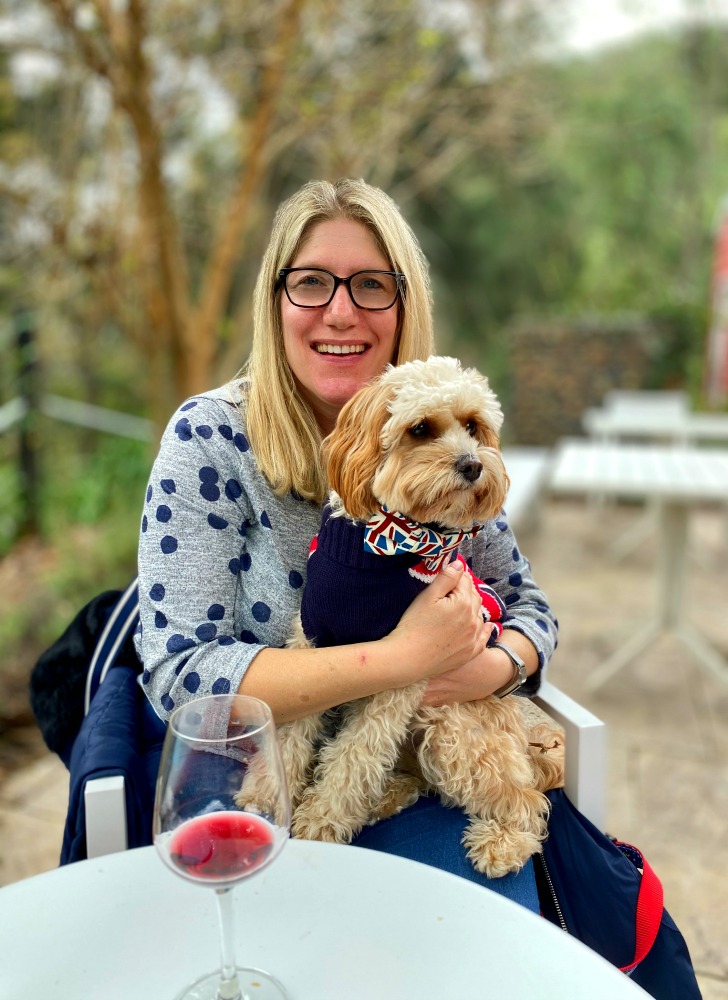 No one wants to get hangry while wine tasting so we have the foresight to pre-order an antipasto platter ($30) and we thank our past selves profusely! The platter has locally produced Corregiola olives, pear and fennel chutney and our personal favourite, Anne's homemade sweet chilli jam on goats cheese as well as cured meats, cheese, dried fruit and nuts. It totally hits the spot!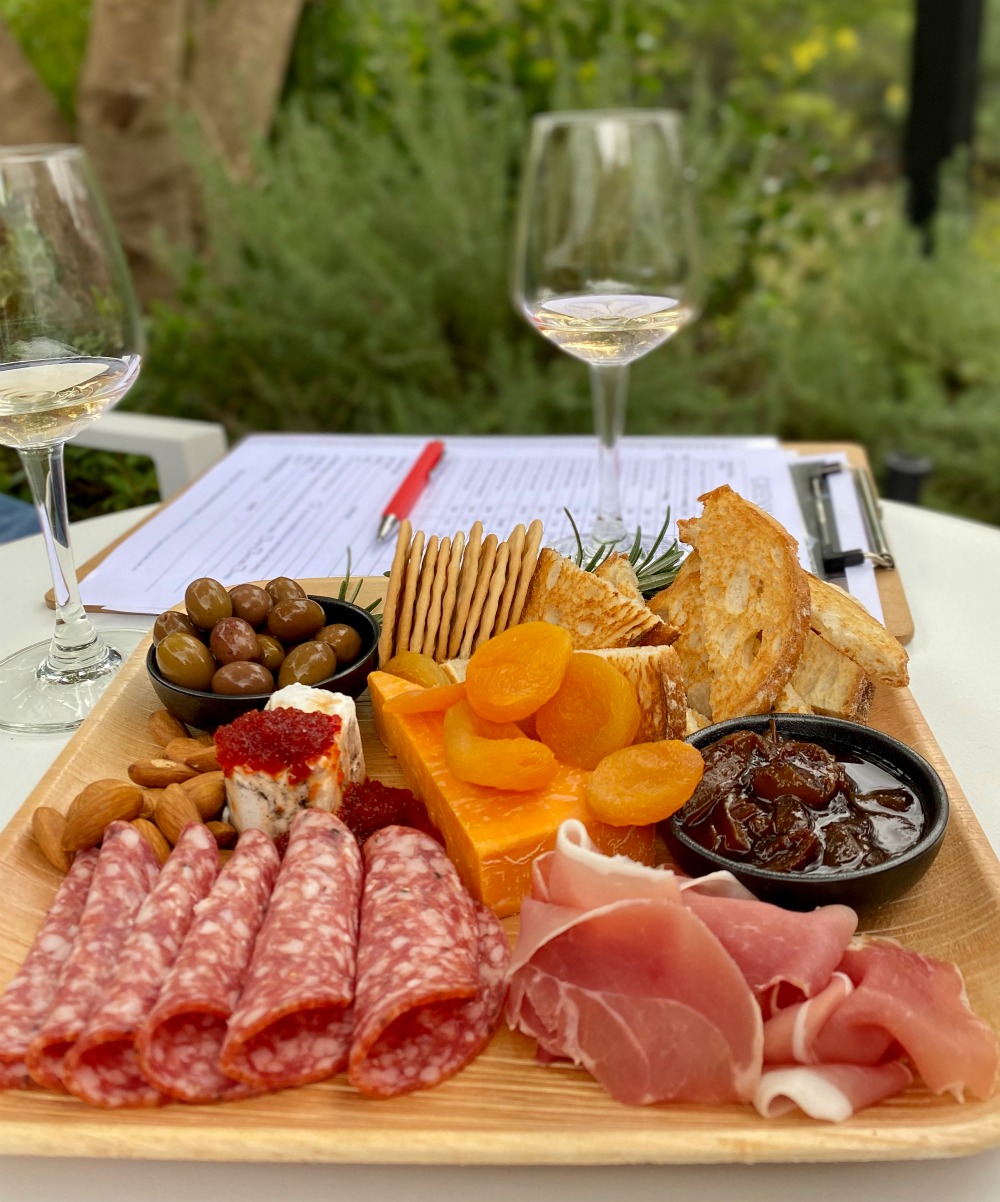 The red barn is open for tastings Saturdays and Sundays 11-3 for a small fee and reservations are essential. Private group tastings and vineyard tours are available by appointment and call ahead for antipasto platters or a cheese or chocolate tasting. Yum! Be sure to make this a stop on your Broke itinerary!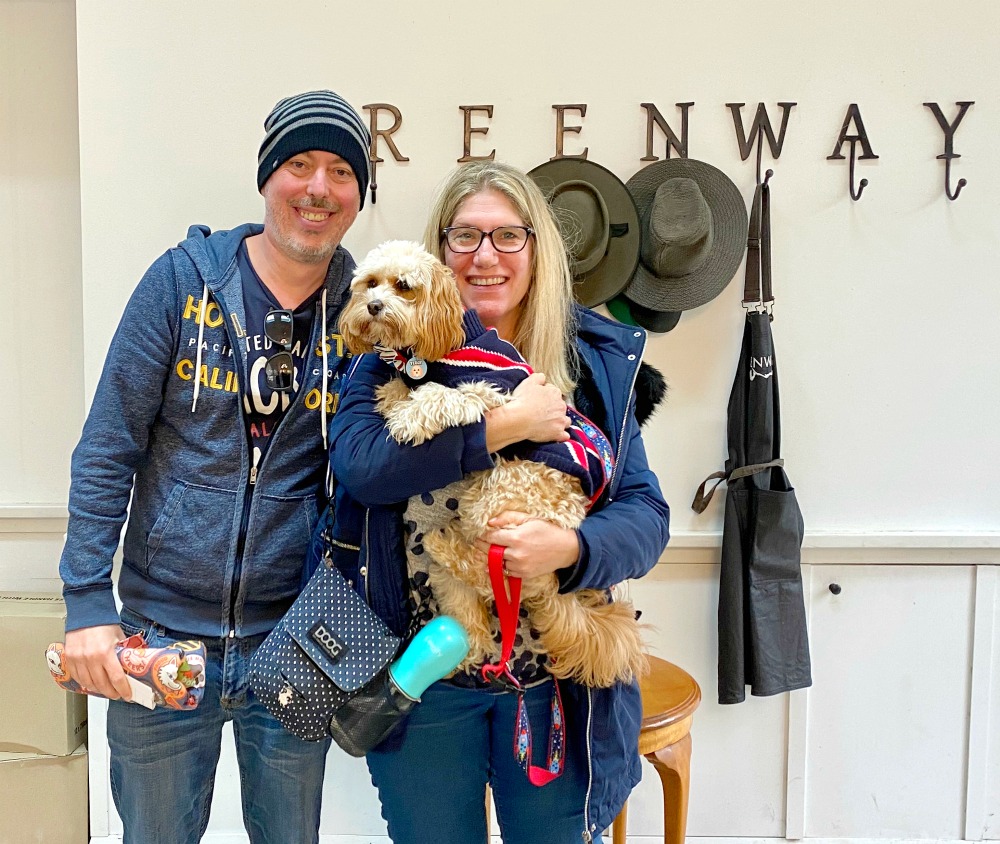 Winmark Wines
229 Wollombi Road, Broke, NSW 2330
Phone 02 9997 5373
Don't be put off by the fact that this vineyard produces just two wines and both are Chardonnay because this place is all about quality not quantity.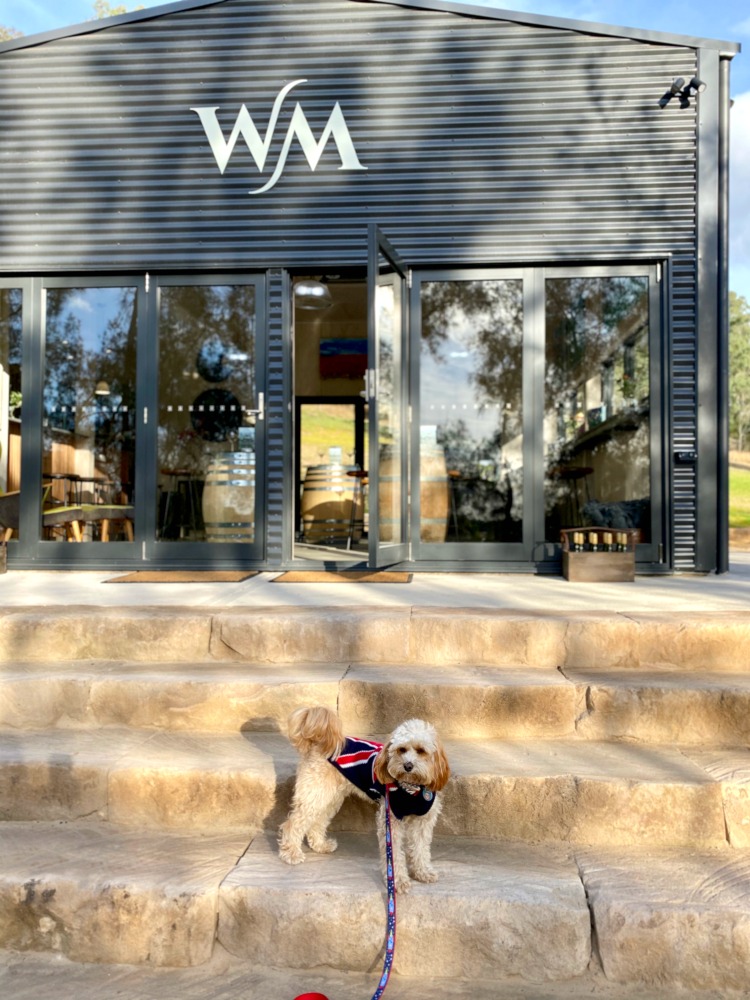 Open from Friday to Sunday 10-5pm, this recently opened cellar door only opened in June 2020 and is bright, light and modern. You can taste the wines inside or outside in the garden and take in the stunning vineyard views.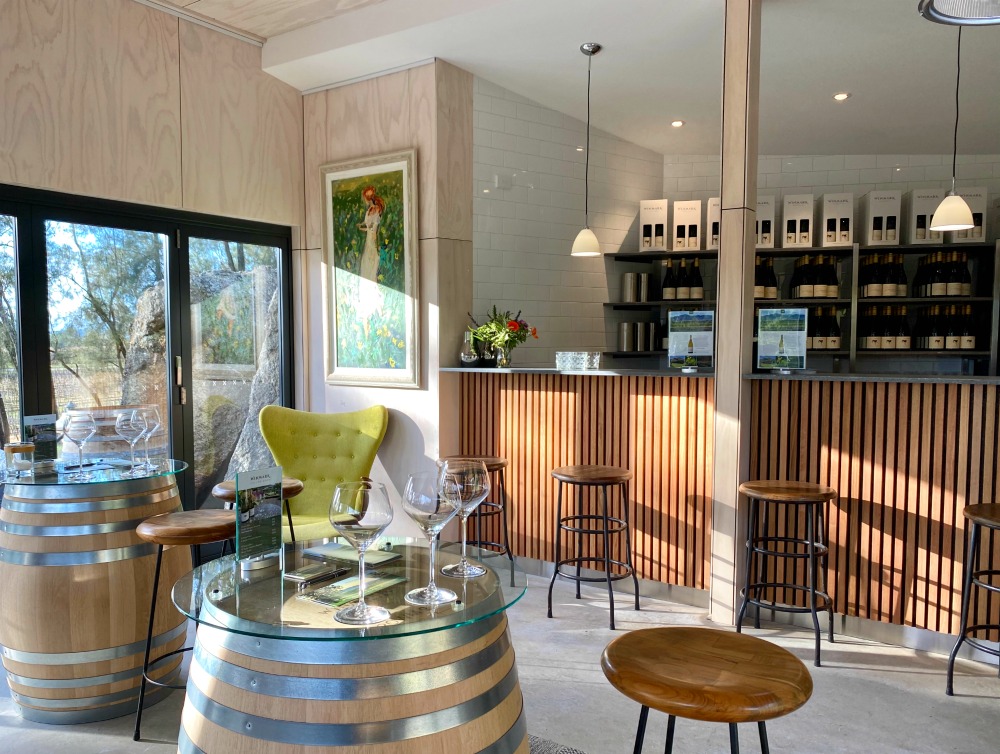 Even better, why not buy a bottle and a cheese hamper and go for a walk, enjoying the beautiful gardens, sculptures and the historic Pooles Rock. Teddy Roosevelt approves!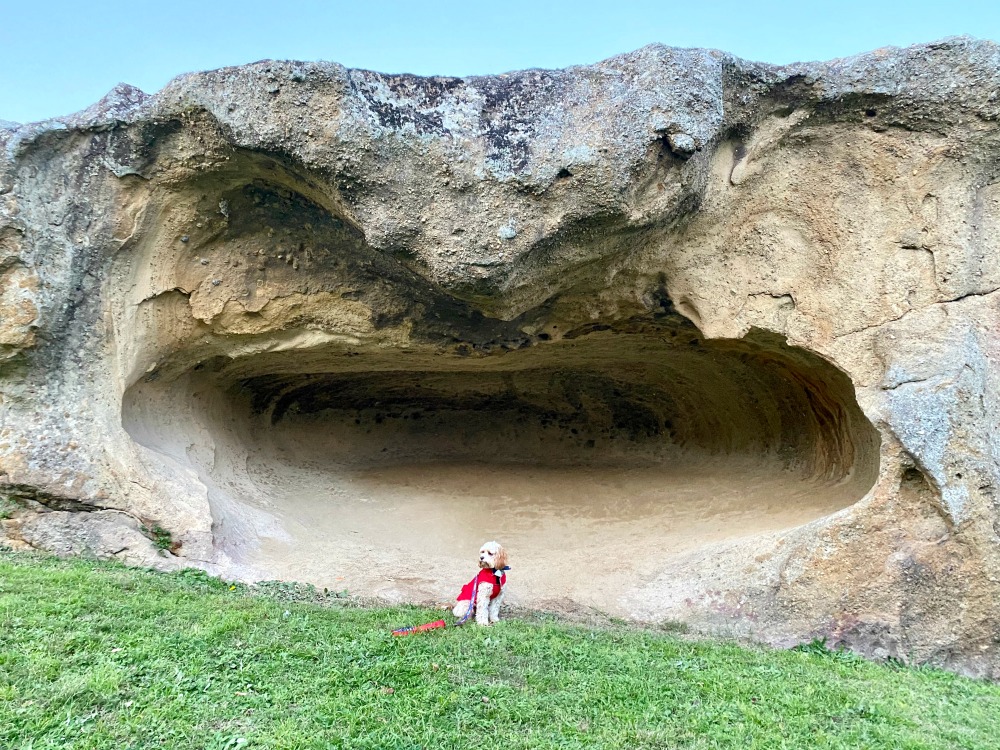 Pooles Rock actually has it's own legend. Richard Poole from whom the rock gets it's name, was a destitute English convict who slept in the hollow of the rock. While I don't recommend it as a sleeping spot, it would be the perfect place for a picnic.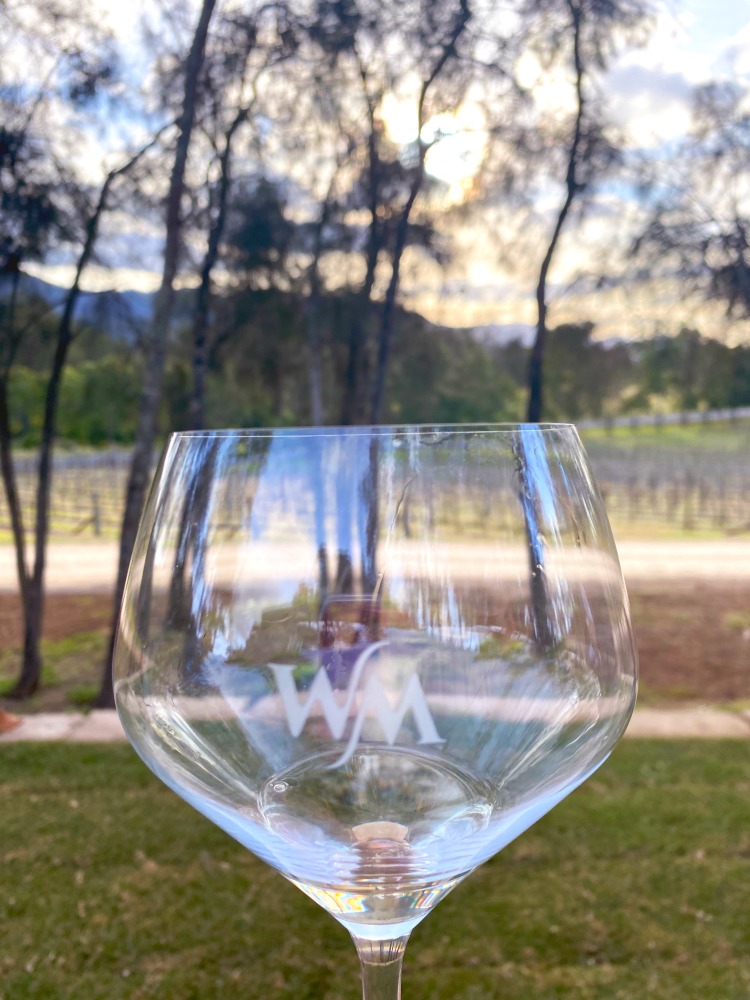 This really is a beautiful place to kick back and relax and the Chardonnay here is top notch. We loved Rusty's Run Chardonnay (and not just because it was named after the resident wine dog and had a dog on the label.) It has the most delicious peach and citrus notes with a lovely crisp, dry finish, it's so easy to drink!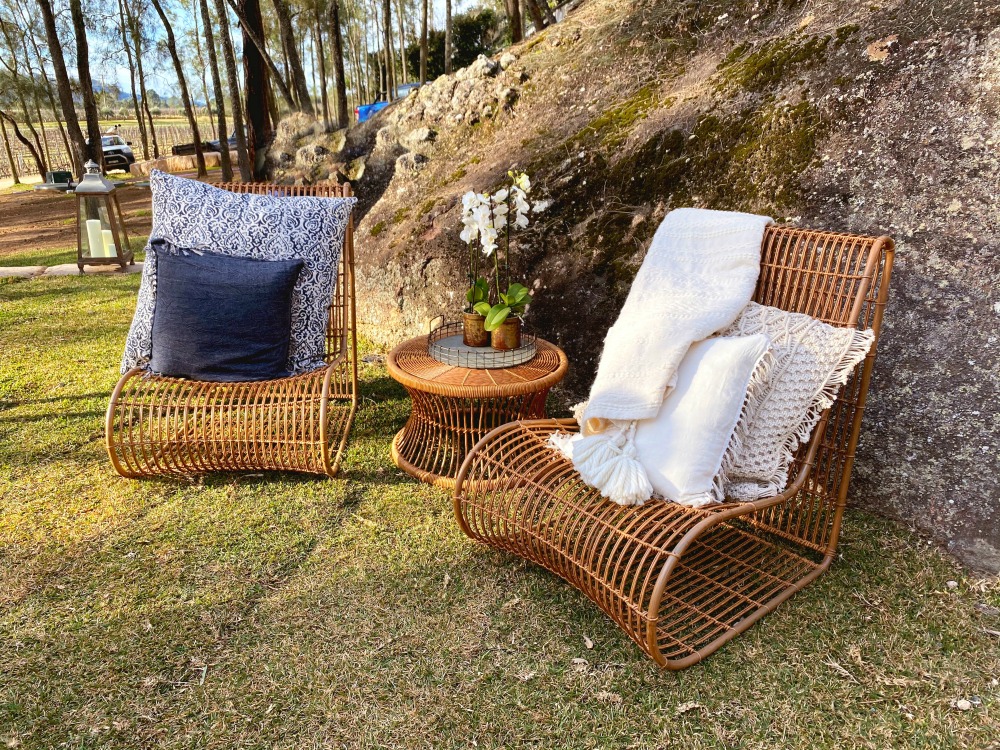 Have you ever been to Broke? Have you got a favourite pet friendly destination? Are you a fan of a destination birthday?
Got itchy feet? Check out these other pet friendly getaways.
All food, drink and accommodation was thoroughly enjoyed and independently paid for.
Linking up with Denyse for Life This Week