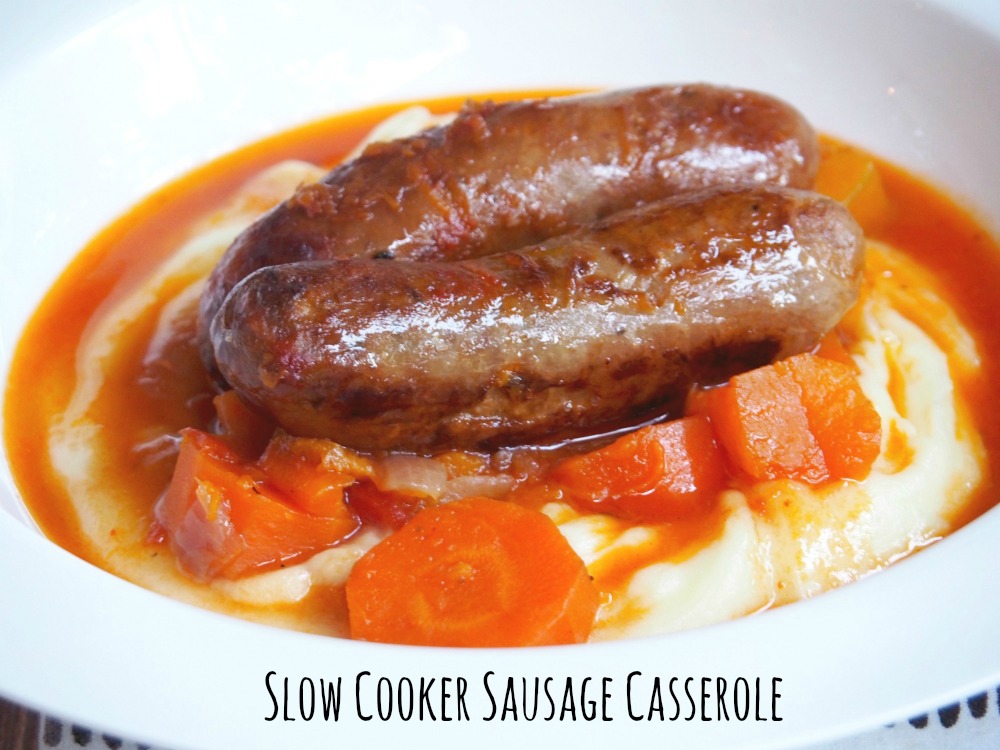 Packed with veg and full of flavour, this freezer friendly sausage casserole is easy, delicious and family friendly too.
This recipe has been on high rotation at our place – it's the ultimate in comfort food. Although the list of ingredients is relatively simple, the casserole has the most delicious flavour and it's so tasty, everyone will want to come back for more!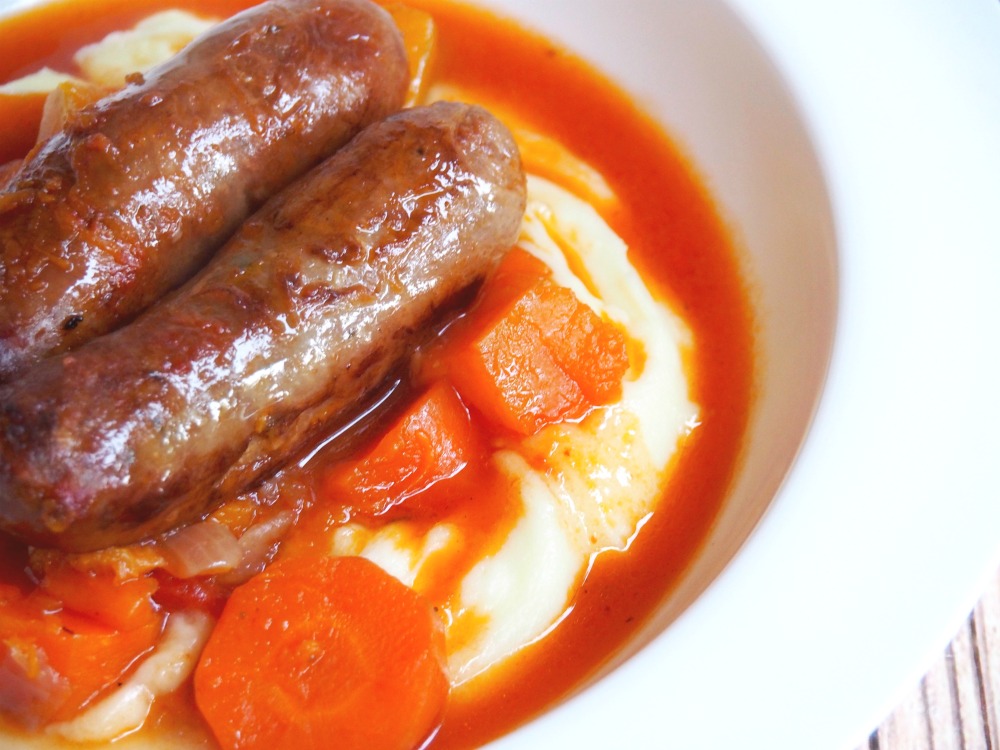 This isn't my first foray into making snags in the slow cooker, first there was the Slow Cooker Curried Sausages and then there was this Slow Cooker Sausage and Bean Hotpot and now this warming casserole.
I think what I love most about this recipe is that it's so versatile. You can use any sausages you like but I find that it's good quality, thick sausages work best. You can also take liberties with the veg, use whatever you have to hand.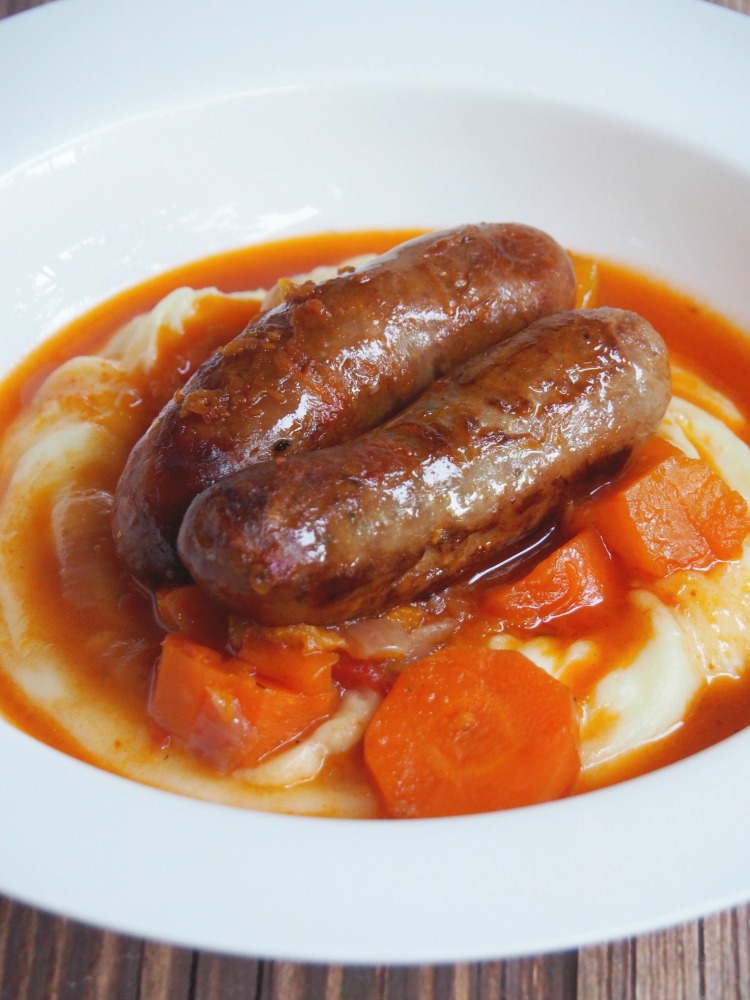 The serving possibilities are also almost endless, we like it best with mash but it also goes great with baked potatoes or crusty bread to mop up all those delicious juices!
What's your slow cooker favourite? Would you serve this with mash, baked potatoes or crusty bread?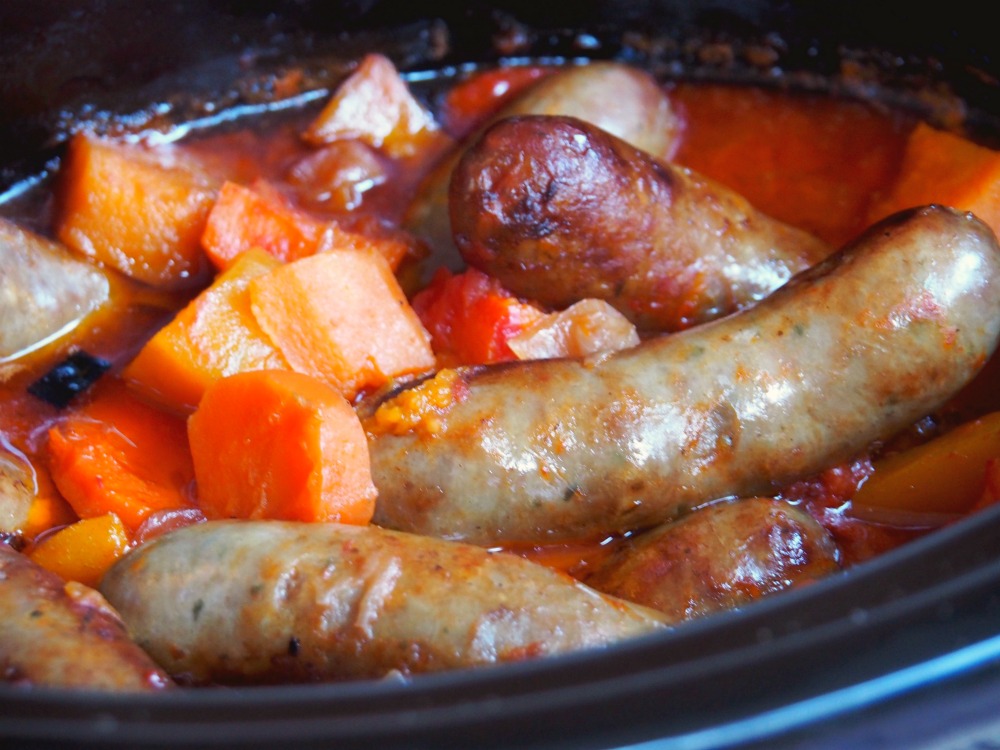 Serves 4-6
Ingredients
1-2 tablespoons olive oil
2 red onions, finely chopped
2 cloves garlic, crushed
4 large carrots, thickly sliced
8 fat sausages
1 sweet potato, peeled and chopped into chunks
200g pumpkin, cut into chunks
400g tin tomatoes
1 tablespoon tomato paste
1 beef stock cube or stock pot
1/2 teaspoon mixed herbs
pinch chilli flakes (optional)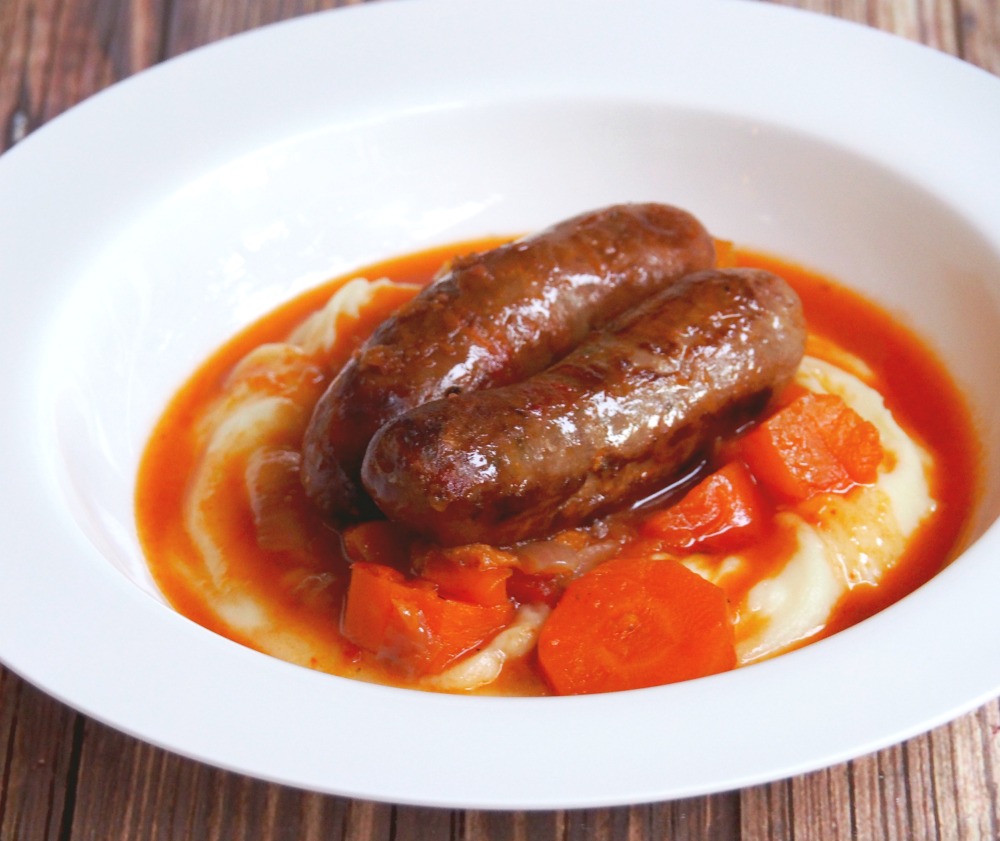 How to
Heat the oil in a large pan and fry the onion and garlic over a low heat for about 5 minutes or until softened.
Spoon the onion mixture into the slow cooker. Add the carrots to the pan and fry for a couple of minutes. Add to the slow cooker.
Brown the sausages in the same pan, ensuring they get a good colour all over because they won't brown in the slow cooker.
When the sausages are well browned, add to the slow cooker along with the sweet potato, pumpkin and the tinned tomatoes.
Add the tomato paste to the pan along with 1 cup (250ml) boiling water, swirl around to get all the flavour and add to the slow cooker.
Add the herbs and stock pot and season with pepper. Don't add any salt because the stock cube/pot usually have a high salt content.
Cook for 4 hour on HIGH or for 8 hours on LOW.