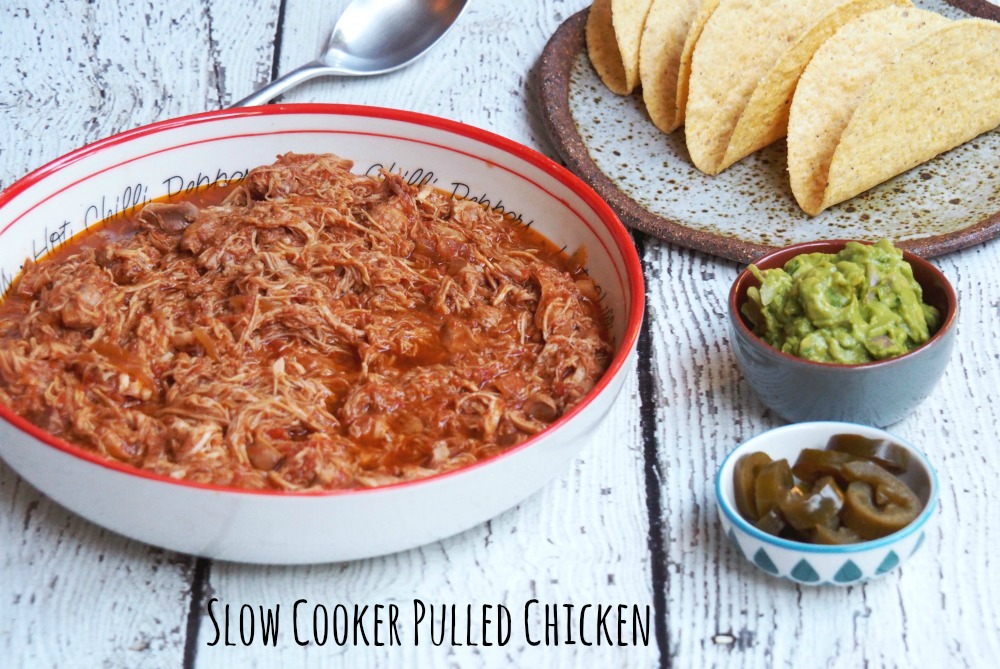 This smoky chicken dish is a budget friendly, super tasty alternative to pulled pork.
Now don't get me wrong, I love my slow cooker pulled pork as much as the next person but this recipe is a most delicious and healthy white meat alternative.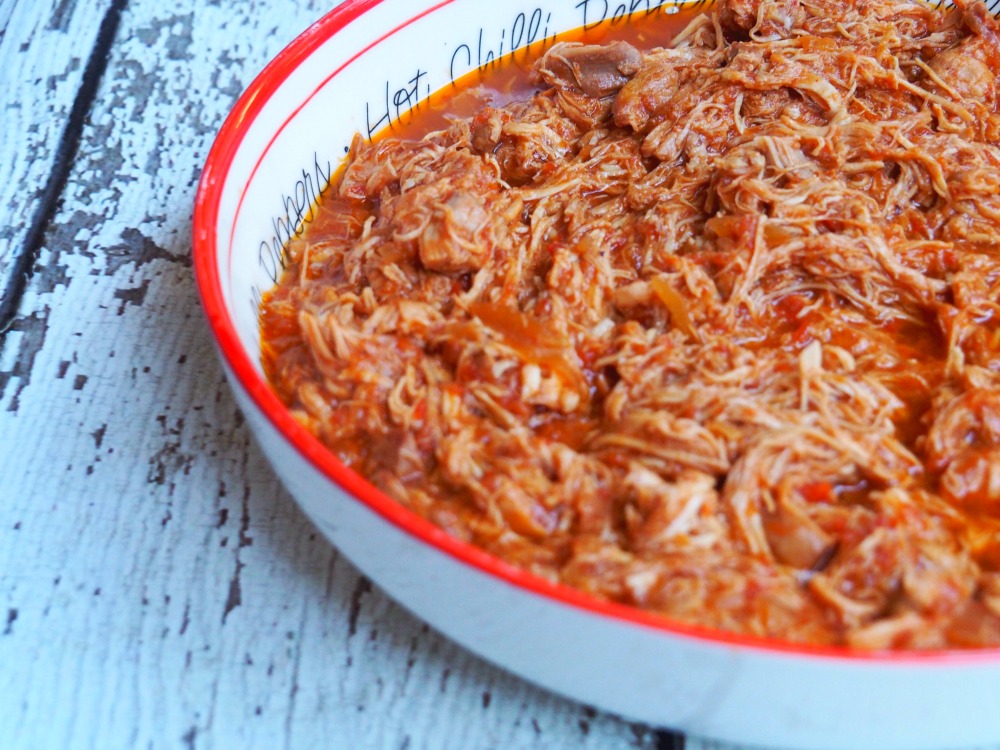 Like most slow cooker recipes, this recipe requires minimum prep and delivers a dish with maximum flavour. You'll have to show great self restraint not to lick the plate clean!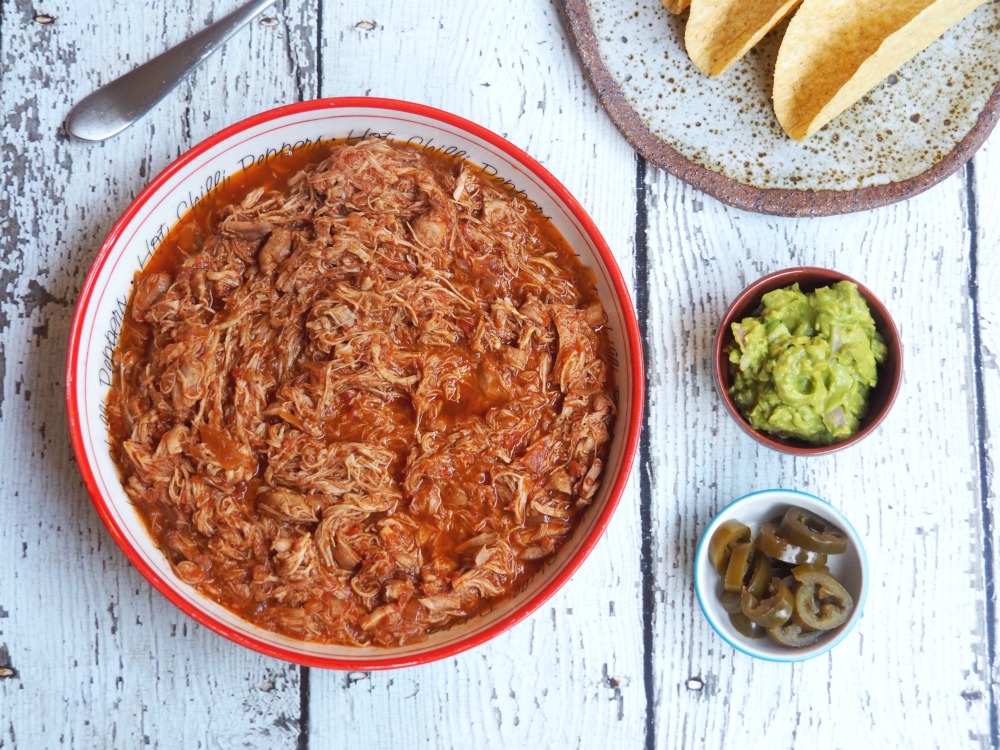 This recipe yields a huge amount which will feed a crowd and please a crowd although left overs freeze fabulously.
The serving possibilities for pulled chicken are almost endless – serve it with rice, in a bun or my personal favourite, with guacamole and jalapenos with some tortillas or tacos. However you serve this, you won't be disappointed.
Do you enjoy a good slow cooker situation? How would you serve this winner, winner chicken dinner?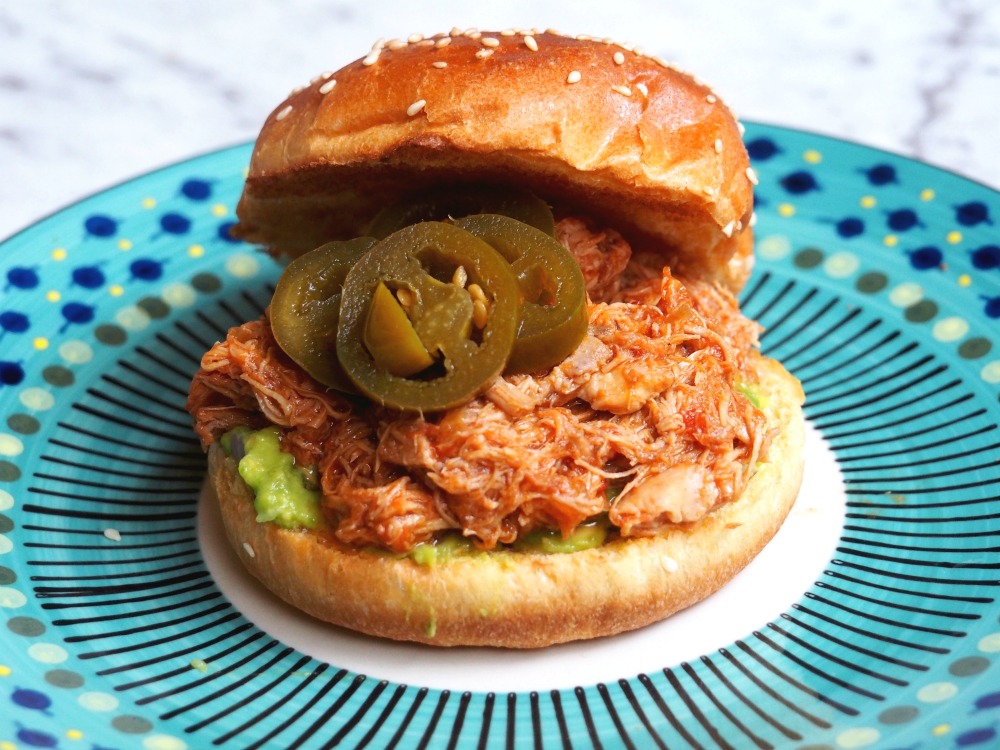 Serves 8-10
Ingredients
2 tablespoons olive oil
10-12 boneless, skinless chicken thighs
2 red onions, halved and sliced
2 cloves garlic, crushed
2 teaspoons paprika
2 tablespoons chipotle sauce
100g barbecue sauce
1 x 400g tin chopped tomatoes
1 tablespoon brown sugar
juice of 1 lime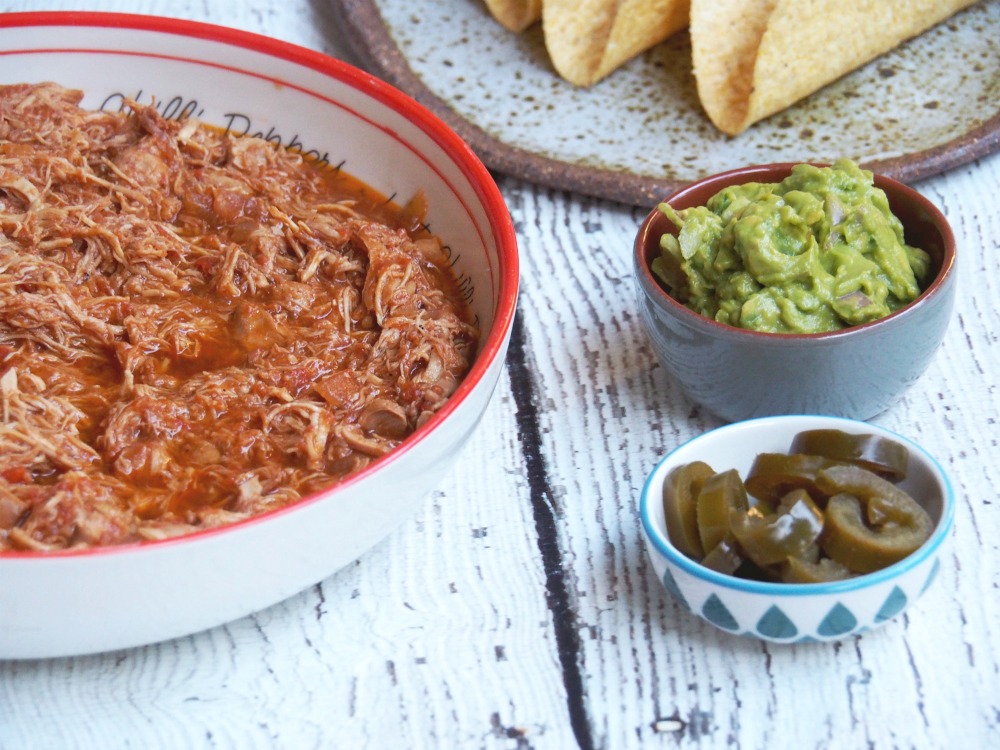 How to
Heat the slow cooker to LOW.
Heat 1 tablespoon oil in a pan and brown the chicken in batches and place directly in the slow cooker.
Add the other tablespoon oil to the pan and fry the onions for 5 minutes or until softened. Then add the garlic and the paprika and cook for 1 minute. Add to the slow cooker.
Add 100ml water to the pan, swirl it around and tip into the slow cooker.
Add the remaining ingredients, stir and season well.
Cover and cook for 6-8 hours until the chicken is tender and starts to fall apart.
Don't worry if the sauce looks runny, use two forks to shred the chicken.
Serve with rice, tacos, tortillas or in burger buns.