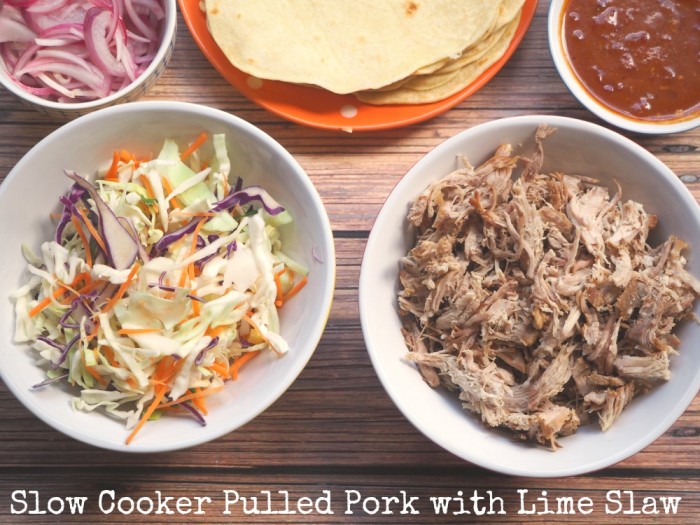 Serves 10 – 12 (low iodine)
This slow cooker pulled pork is low iodine but big on taste. It's so simple and so easy to prepare in the slow cooker.
We love this so much, we actually made it on Christmas Day once! I only wish I had discovered this low iodine dinner when I was on the low iodine diet, because this is totally delicious and the possibilities for upcycling are endless! This dish is ridiculously easy, uber tasty and without the fat, pretty healthy.
This makes a lorry load of pulled pork so it's perfect for feeding and pleasing a crowd and in the event that you have left overs, it's freezer friendly too. The possibilities for upcycling left overs are endless, check out my recipes for Pulled Pork Pizza, Pulled Pork Stuffed Sweet Potatoes and this Pulled Pork Asian Salad. So. Much. Yum.
So get some pork on your fork, and switch that slow cooker on!
Ingredients
2 kg boneless shoulder of pork, fat removed
2 brown onions, sliced thinly
4 garlic cloves, crushed
2 tablespoons brown sugar
1 teaspoon cumin seeds
1 tablespoon smoked paprika
1/2 tablespoon black peppercorns
1 cup (250ml) apple juice or cider
1 pack of coleslaw mix
1 lime
olive oil
Tortillas or tacos – to serve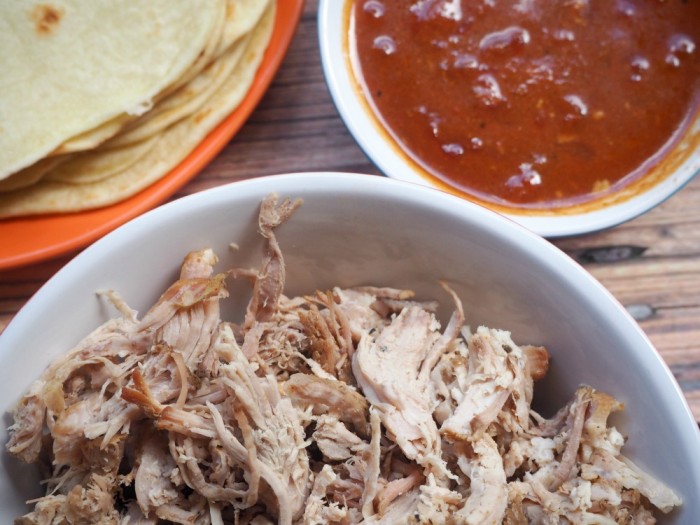 How to
To make the spice rub by hand – Grind the sugar, cumin seeds, paprika and peppercorns in a pestle and mortar until coarse. Add the crushed garlic. To make the spice rub in the Thermomix – Mill the cumin seeds, paprika and peppercorns for 30 seconds on speed 9. Set aside. Place garlic cloves in TM bowl and chop for 5 seconds on speed 7. Scrape down bowl and sides. Add milled spices and sugar to chopped garlic and mix for 10 seconds on speed 5.
Cover the pork with the dry rub, being sure to get into all the nooks and crannies.
Place the sliced onions in the cooker and top with the pork. Pour over the apple juice.
Cook covered, on LOW for 6 hours.
Remove the pork from the slow cooker and shred the meat using two forks, it's super easy.
If you want to make a sauce, mix 2-3 teaspoons of cornflour into a thick paste with 2-3 teaspoons of water. Remove some of the sauce from the slow cooker and heat in a small pan on the stove. Whisk the cornflour paste into the hot sauce and let it simmer stirring for 2-3 minutes. You can add a little bit extra cornflour if you want the sauce even thicker.
To make the coleslaw, simply squeeze the lime all over, drizzle with olive oil and season to taste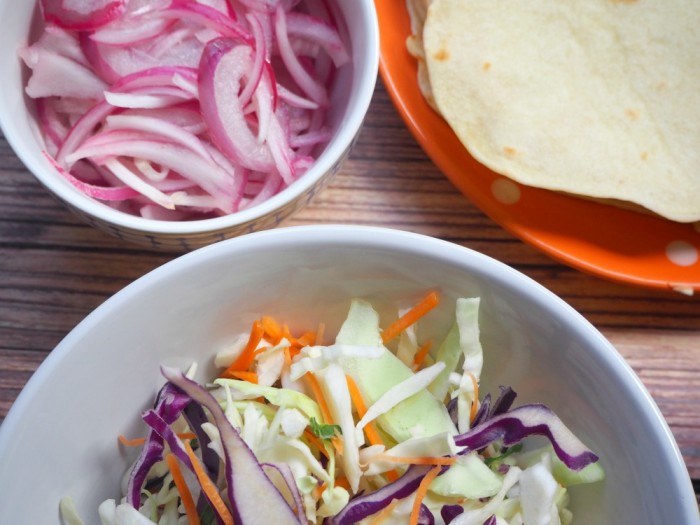 Other info
Prep and cooking time: 6 hours and 10 minutes
TIP!
Depending on your knife skills and the sharpness of your knives, you might want to ask the butcher to remove the pork fat for you. If you're not counting calories, and you love your crackling, keep the fat for the crackling. Freeze it for later or try Matt's special recipe.
If you're short on time and you don't want to get to grips with the pestle and mortar, skip all the spices and use a couple of tablespoons of Mexican Spice Blend, I like Herbie's.
I'm trying to make friends with Pinterest so I can use it like a boss! Pinterest prefers collage style foodie photos so if you want to pin this, be my guest!