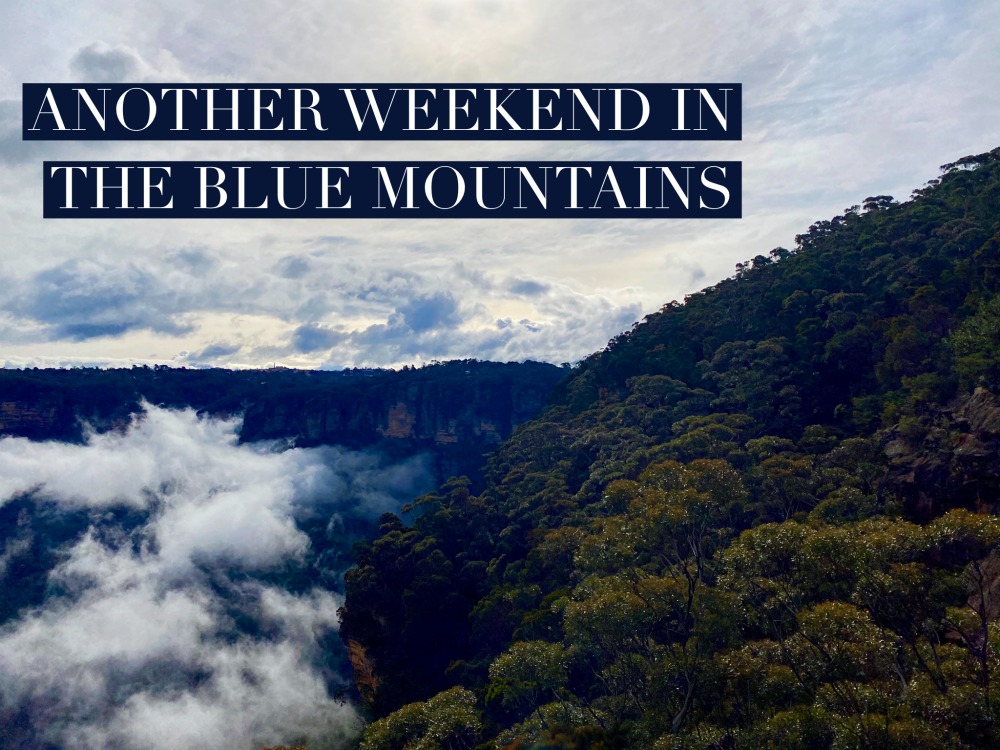 With it's amazing vistas, fabulous food and plethora of things to see and do, the Blue Mountains makes the perfect weekend getaway from Sydney.
It's for these reasons we planned to visit the Blue Mountains with David's sister and niece who were visiting from the UK but that was before a global pandemic scuppered our plans.
However, with the accommodation locked in, this seemed a good as opportunity as any to a) get away and b) support regional communities with our tourist dollars.
This is not my first rodeo nor is it my first visit to the Blue Mountains, I've written about my previous mountain adventures here and here.
Although on this weekend we visit some of our old favourites, we discover lots of new ones too! Here's where we stay, eat and play!
Where We Stay
Lil Yaroona ticks all the boxes – 2 good size bedrooms, a lovely open plan living area, a modern kitchen and a stunning bathroom all just a few minutes walk from the shops, bars and restaurants of downtown Katoomba.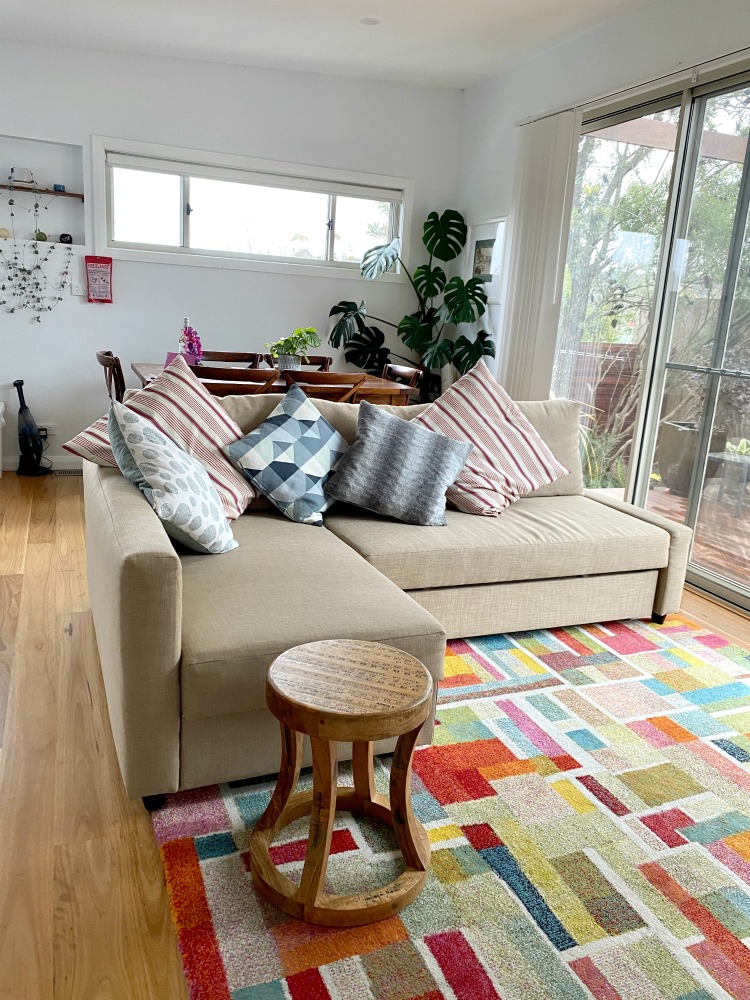 The house is super clean and modern but also really cosy and our host James' attention to detail is second to none. From the electric blankets to the bluetooth speakers/phone charging station, he really has thought of everything and don't get me started on the luxe bathroom with the Japanese bidet style toilet. I'm telling you, you haven't lived until you've sat on a heated toilet seat!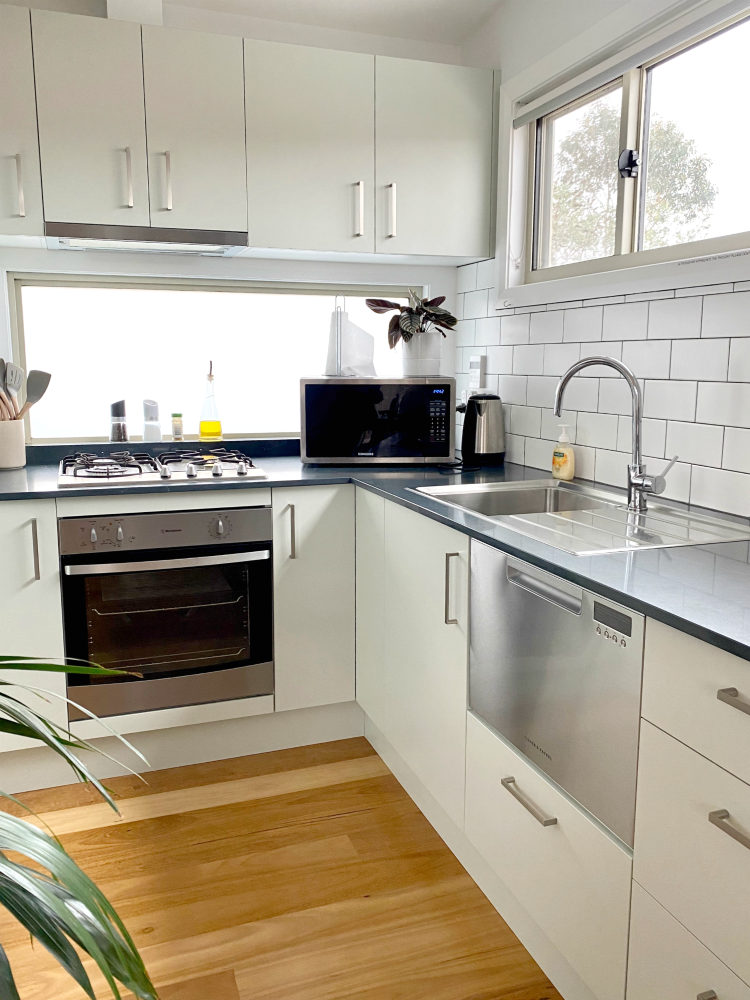 Being the Blue Mountains in winter, it isn't really barbecue weather but the deck looks like a great spot for when the weather is playing nice.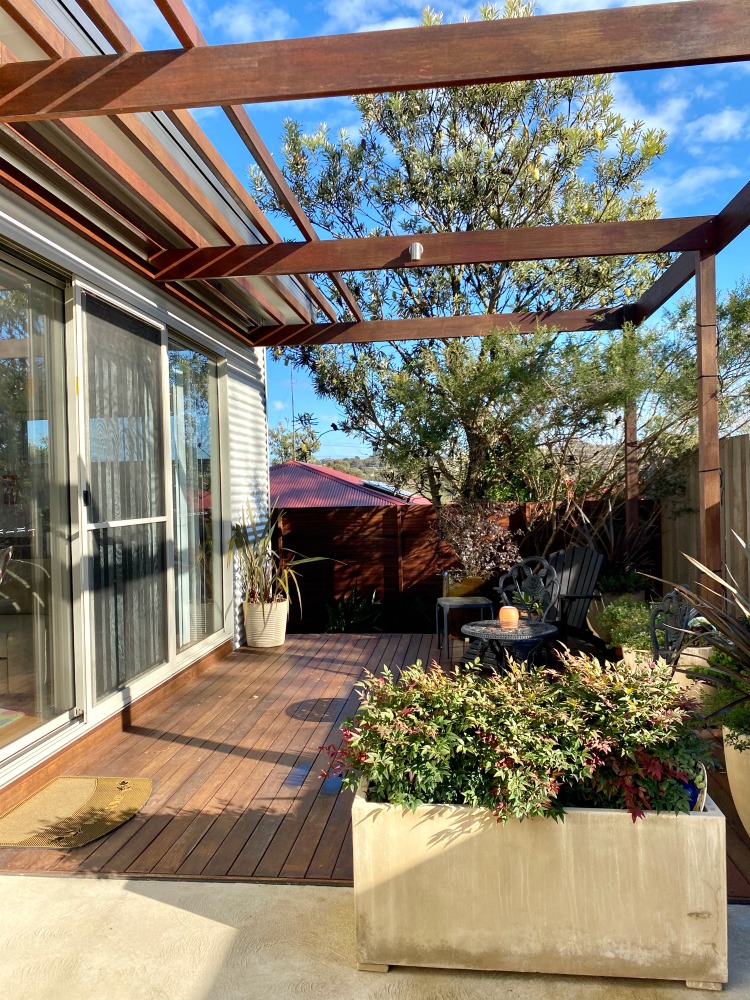 If you're new to Airbnb check out my top tips for picking the perfect Airbnb and click my referral link here if you want to score $76 credit off your first stay!
Where We Play
Well, in the spirit of being good citizens and social distancing, we don't do that much! We do venture to Leura where the main street is so packed that I feel quite anxious and beat a hasty retreat. Similarly, many lookouts are inundated with visitors wanting to make the most of a day trip or weekend away but in contrast, we want to lie very low!
Looking Out for Lookouts
Due to inclement weather, huge crowds and our innate laziness, we try to choose lookouts with minimum walking but maximum wow factor.
We don't want to do a lot of walking but we do want to avoid crowds so Sublime Point it is! It's one of our favourite lookouts in the mountains and on a clear day you can see sensational views of the Jamison Valley. Not today though! All we can see is clouds and I wonder if this is what heaven looks like.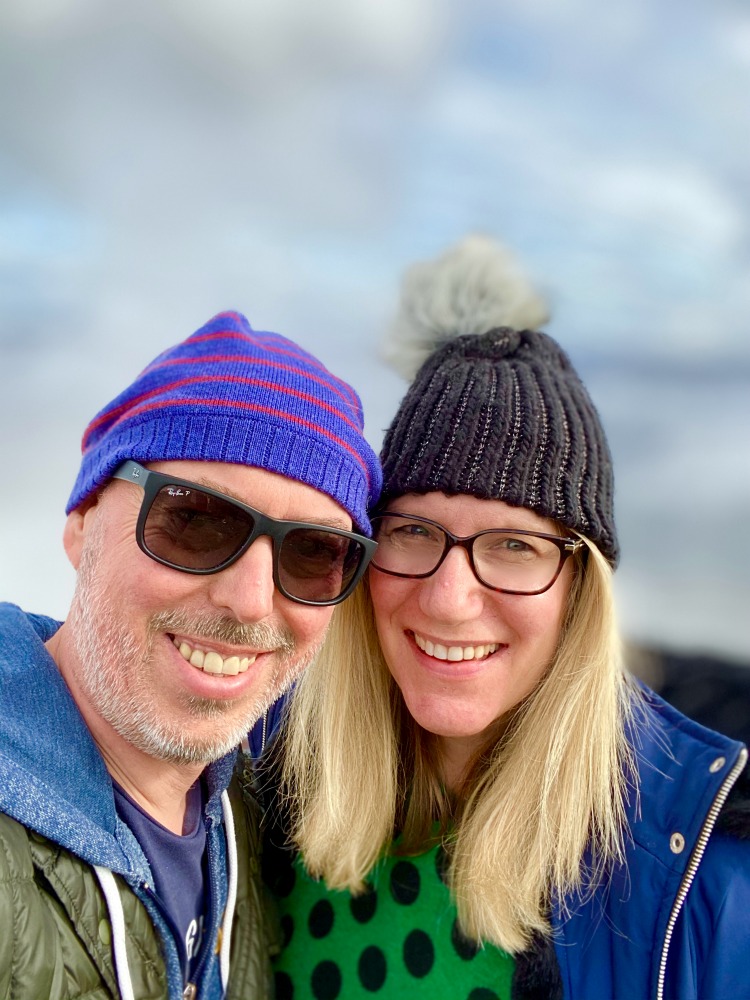 Apart from the (usually) great views, I love this lookout because it's a short walk to the lookout – you can't argue with 15 minutes return, can you? On the way back to the car, we're even rewarded with a little bit of blue sky!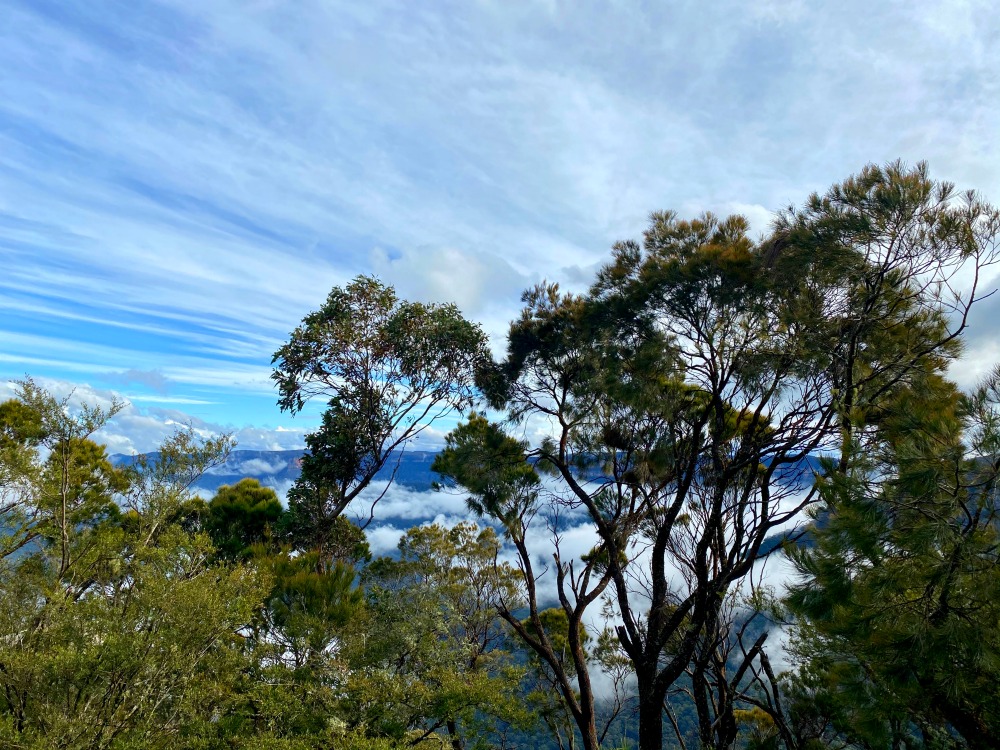 Is a visit to the Blue Mountains a visit to the Blue Mountains if you don't take in the iconic view of the Three Sisters? Personally, I can't go to the Blue Mountains and not see the Three Sisters. No matter how many times I've enjoyed that view, it always takes my breath away and this time is no exception. My tip is to get there early because this spot fills up fast!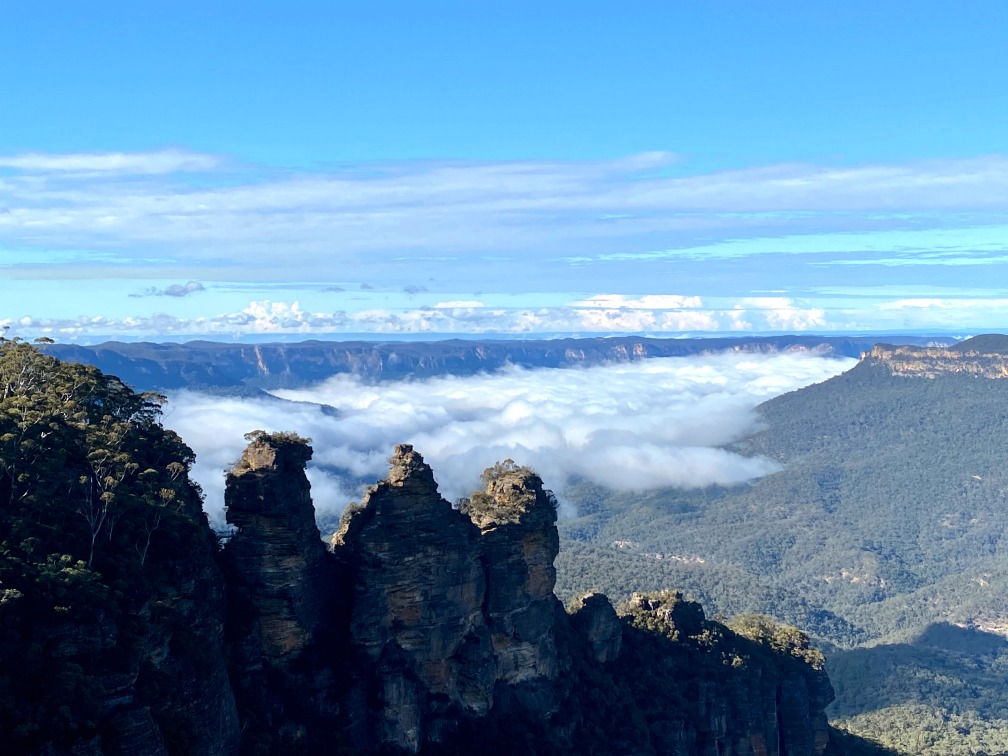 Part of the lookout is currently closed due to the Echo Point upgrades but this doesn't really impact on the overall experience. That said, I can't wait to go back when the upgrade is completed complete with amphitheatre and accessible night lit boardwalk! Woot!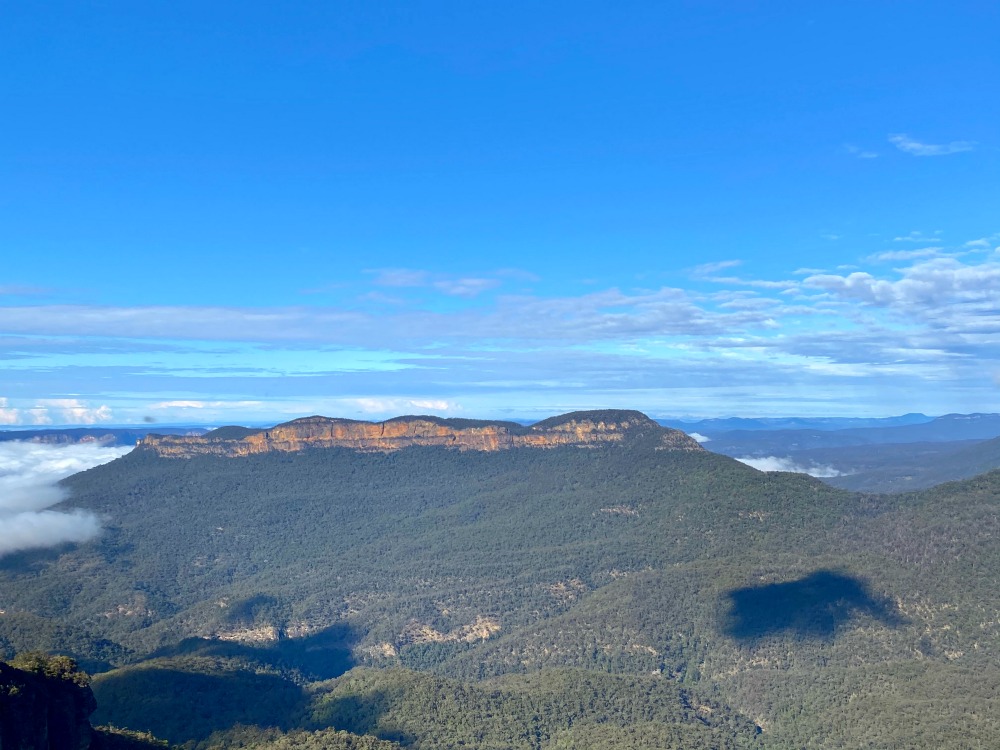 Antique Shopping AKA Retail Therapy
5 Station Street, Wentworth Falls, NSW 2782
This place is a veritable Aladdin's Cave of treasures big and small. After perusing all the pre-loved treasures including furniture, collectibles and curios, I splash out on some antique spoons, including this beauty from Disneyland, and best of all, I still get change out of $20!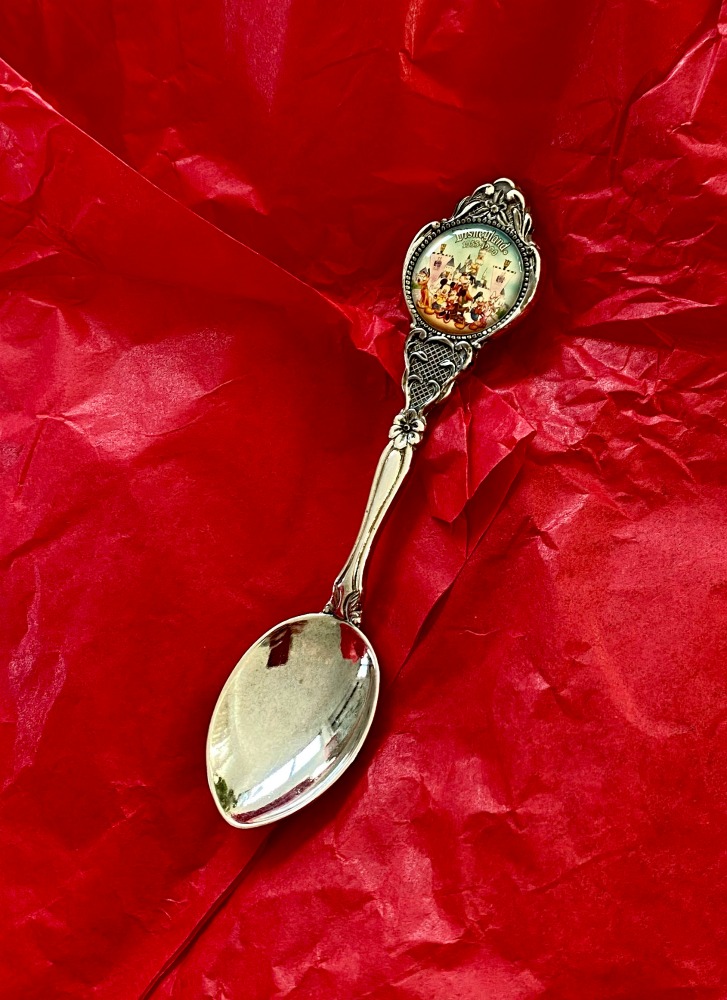 Victory Theatre Antique Centre
19/21 Govetts Leap Road, Blackheath, NSW 27
This antique collective set up in an old picture palace is like a museum where you can buy the exhibits. There are thousands and thousands of items over two floors with everything from toys to teacups – it's almost impossible to leave empty handed. Unless of course we're talking about scary dolls!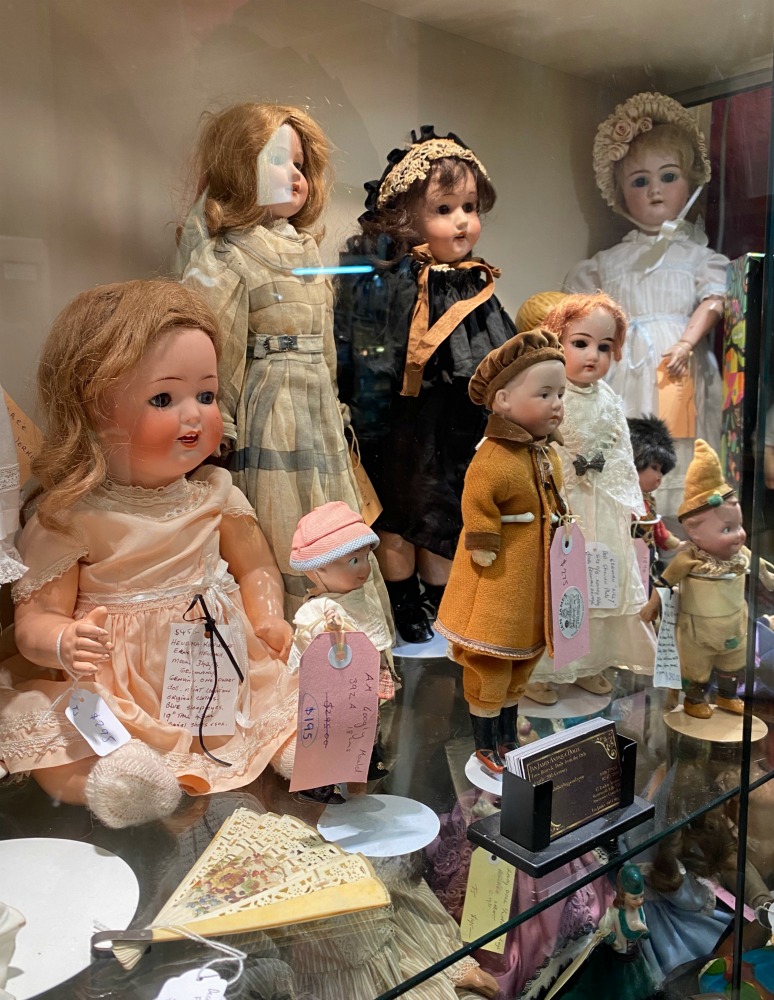 Too bad we can't stop for breakfast because everything coming out of the adjoining cafe looks both delicious and generous and there's dog friendly seating outside too!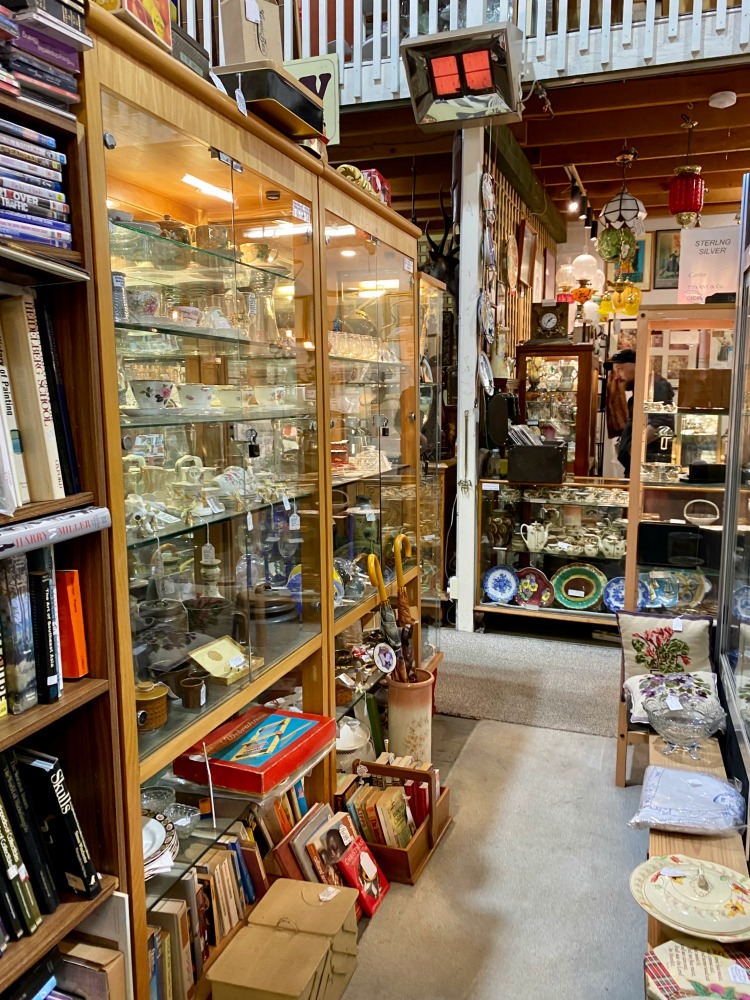 Where We Eat and Drink
Apart from when we are ensconced in our pad, the best social distancing can be found in bars and restaurants which is where we spent most of our time!
23-25 Parke Street, Katoomba
I'm married to a craft beer lover so this small batch, family run craft brewery was always going to be on our places to visit and visit we do. It's a great addition to the Katoomba food and drink scene and we rate it so highly we visit more than once over the weekend.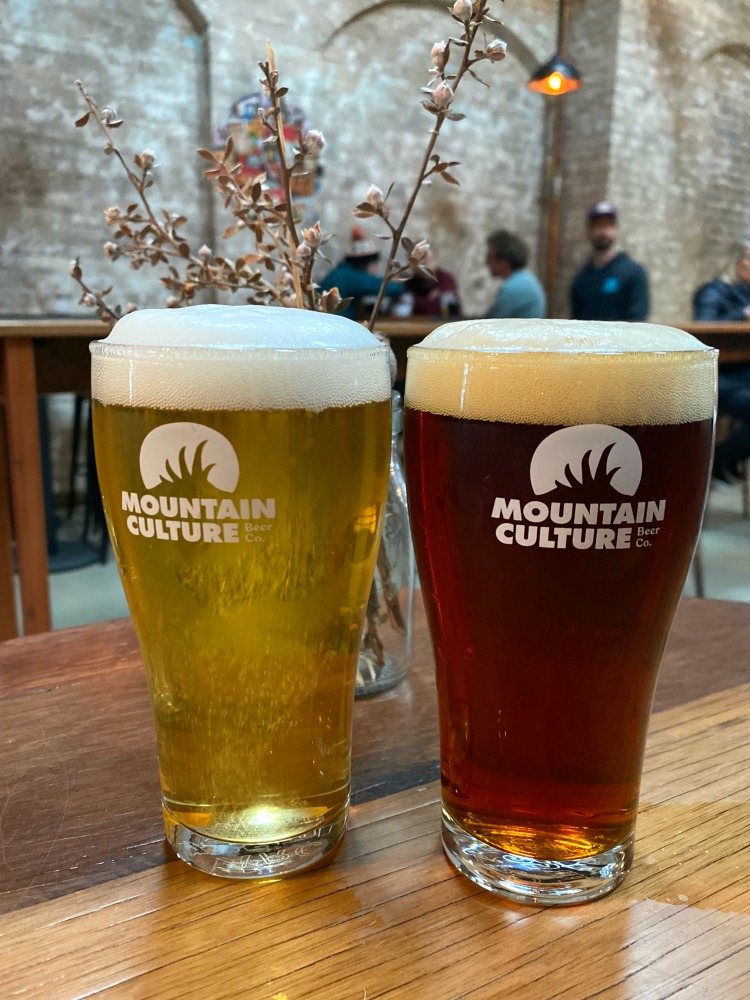 Housed in a historic building dating back to 1912, the space has been lovingly restored and has a relaxed and friendly vibe. There's lots of space over two levels and there's even a kid's corner upstairs. Outside, there's a large covered deck and although it's too cold to brave the elements when we visit, I bet there would be some cracking good views on a clear day.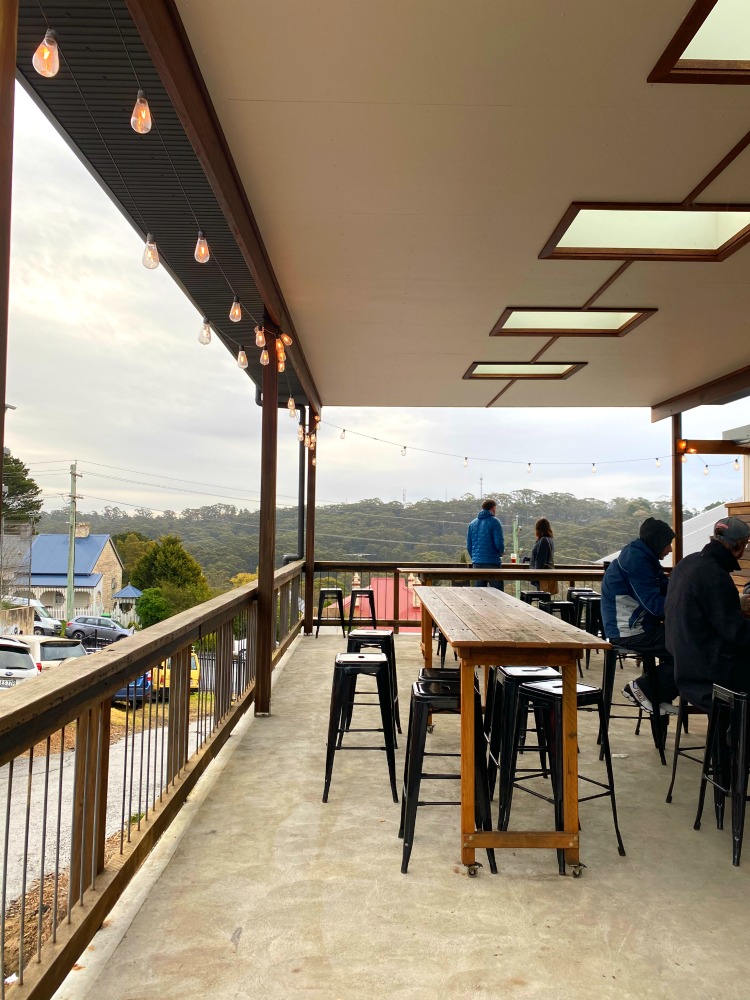 The beer is top notch, it certainly meets David's high standards and is so good that we get some take aways so that we can enjoy a little bit of Mountain Culture back in Sydney.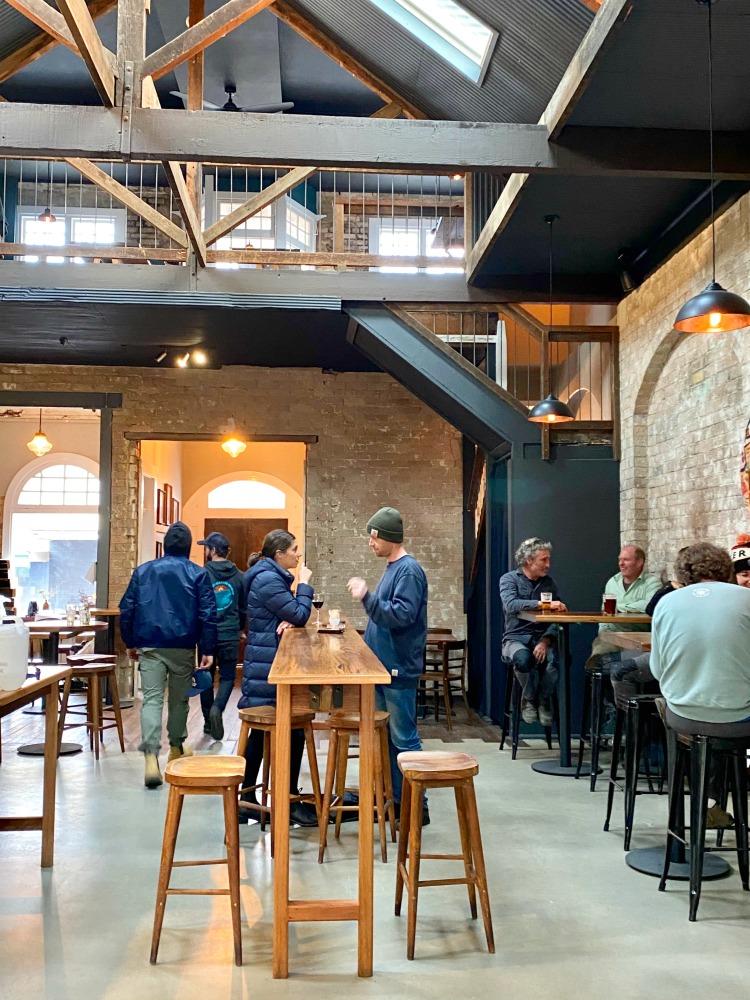 There's a small but perfectly formed burger menu (with gluten free options) although we only have stomach space for some tater tots (and Japanese curry sauce, of course!) which are as good as, if not better, than any we have had stateside.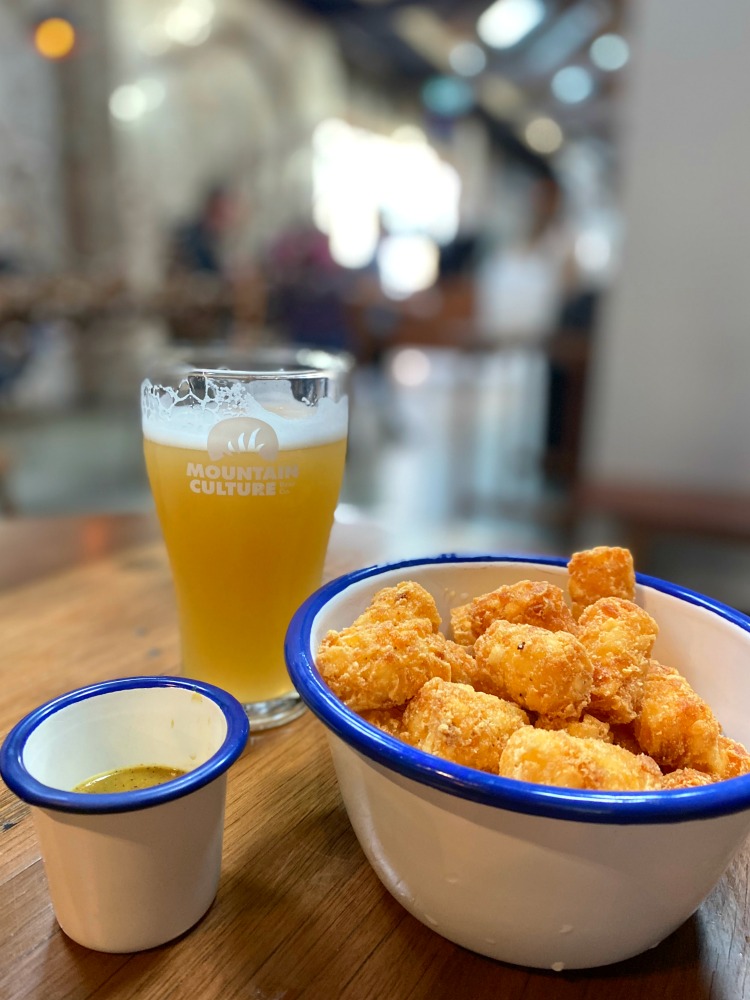 92 Bathurst Road, Katoomba, NSW 2780
We pop in here for a couple of after dinner cocktails which totally hit the spot. There's a pleasingly eclectic cocktail menu although the bar staff happily take requests.
After a round of BootLegronis (the Bootlegger's secret recipe,) we get a bit adventurous and try the Penicillin – Dimple Blended Scotch, Lagavulin 8-year-old single malt Scotch whisky, honey syrup and freshly squeezed lemon juice.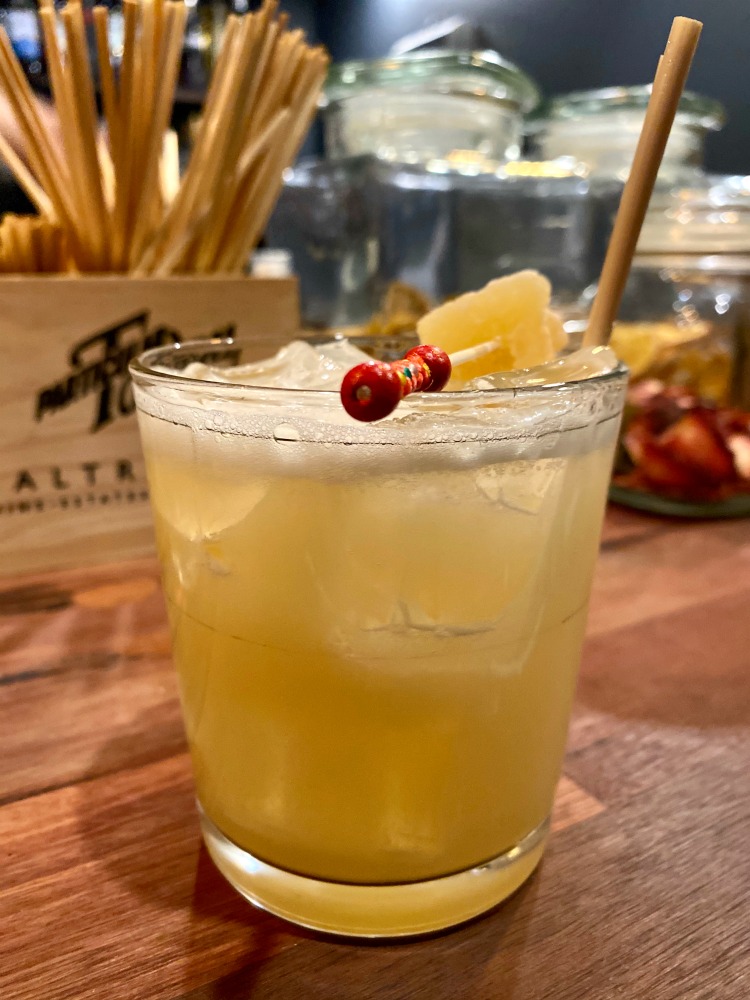 The decor is cool, there's a great vibe and staff are friendly. Our only regret about going here is that we don't get to eat because the ribs look ah-mazing. We'll definitely be back.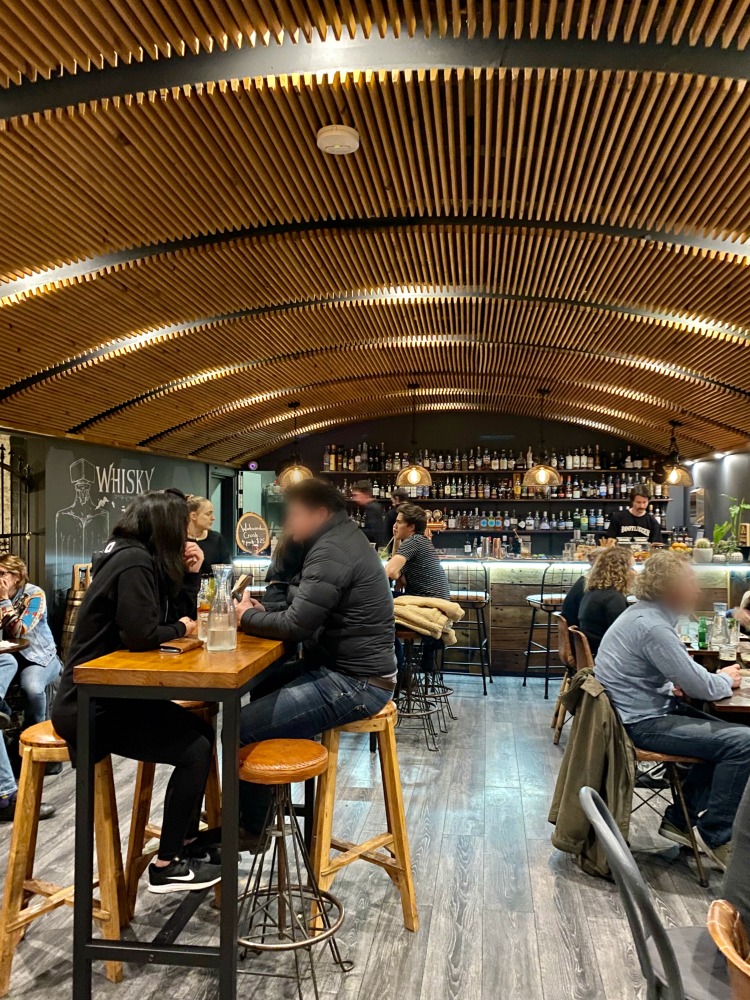 19 Grose Street, Leura, NSW 2780
This bustling cafe serves all day breakfast and lunch in a large courtyard which is heated and covered in inclement weather. Too bad Teddy Roosevelt isn't with us because this cafe is very pet friendly.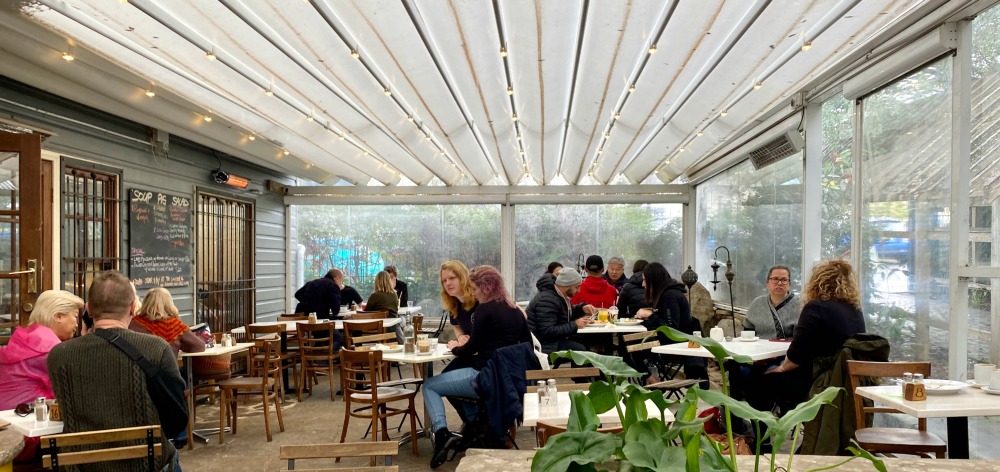 We manage to score a spot even though we don't have a reservation. Service is friendly and although food takes a while to arrive, the breakfast is generous and tasty. David enjoys Lily's Lamb Sausages – locally made lamb and rosemary sausages, grilled halloumi, house made baked beans with poached eggs on sourdough. Yum!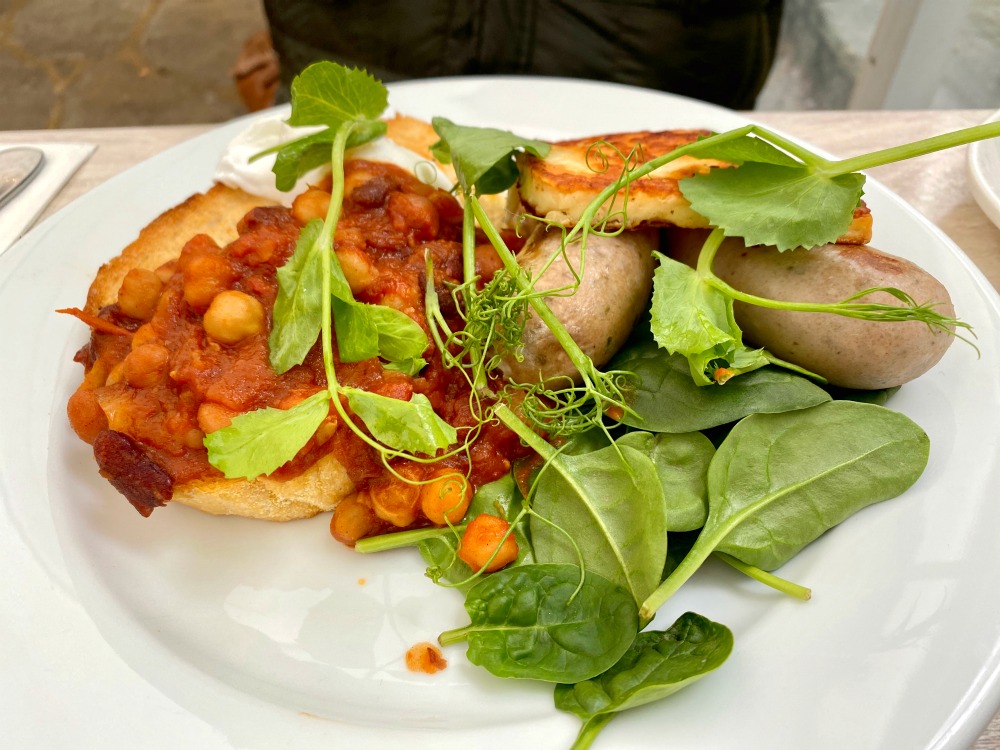 12/122 Katoomba Street, Katoomba, NSW 2780
This locally opened retro style restaurant serves up burgers, craft beer, cocktails, milkshakes and dessert and is a vintage lover's delight. It's a bit like stepping into a retro time capsule with diner style food and drink.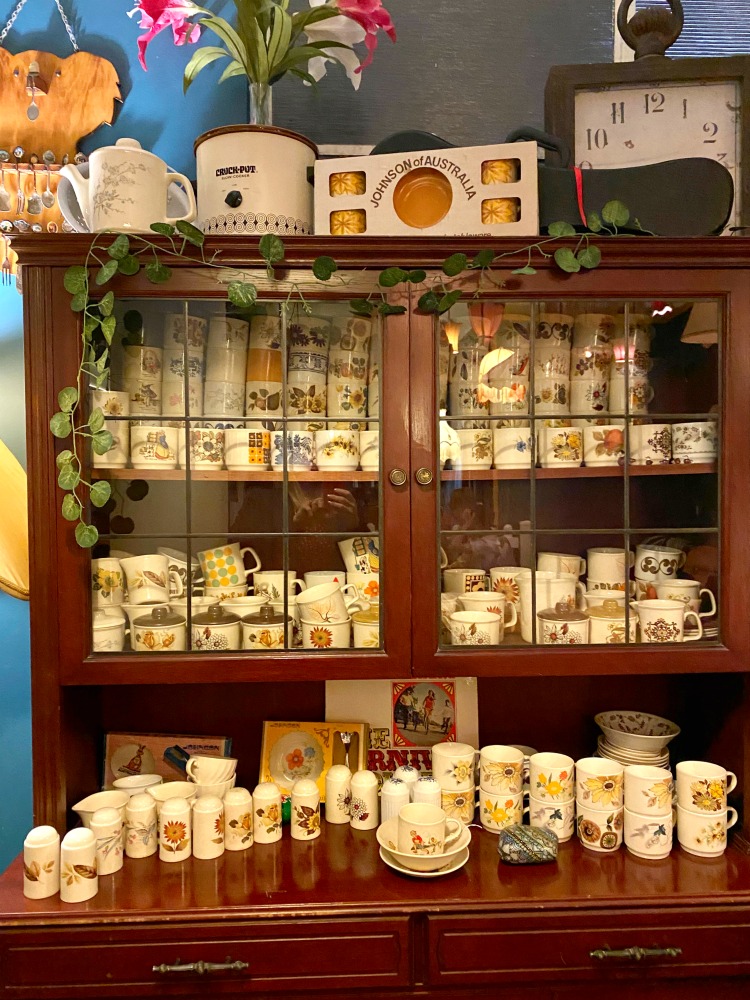 This place is super popular for good reason and reservations are essential, at least under current restrictions although take away is available. The menu is top notch – it's one of those where you want one of everything – and the service is fabulous too.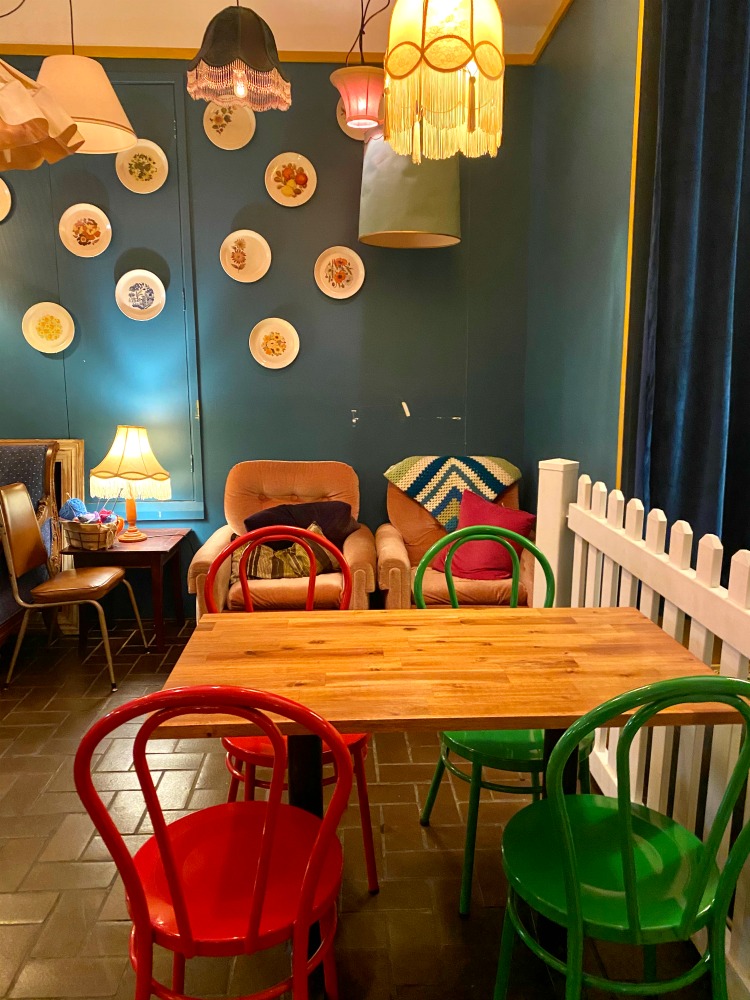 In the end we settle on the Corned Beef Roll; honey-mustard mayo, braised cabbage, pickles and rocket on a sourdough bun with crunchy chips. We follow this up with a Smashed Banoffee Pie to share for dessert by which time we are ready to roll ourselves down the hill wee, wee, wee all the way home!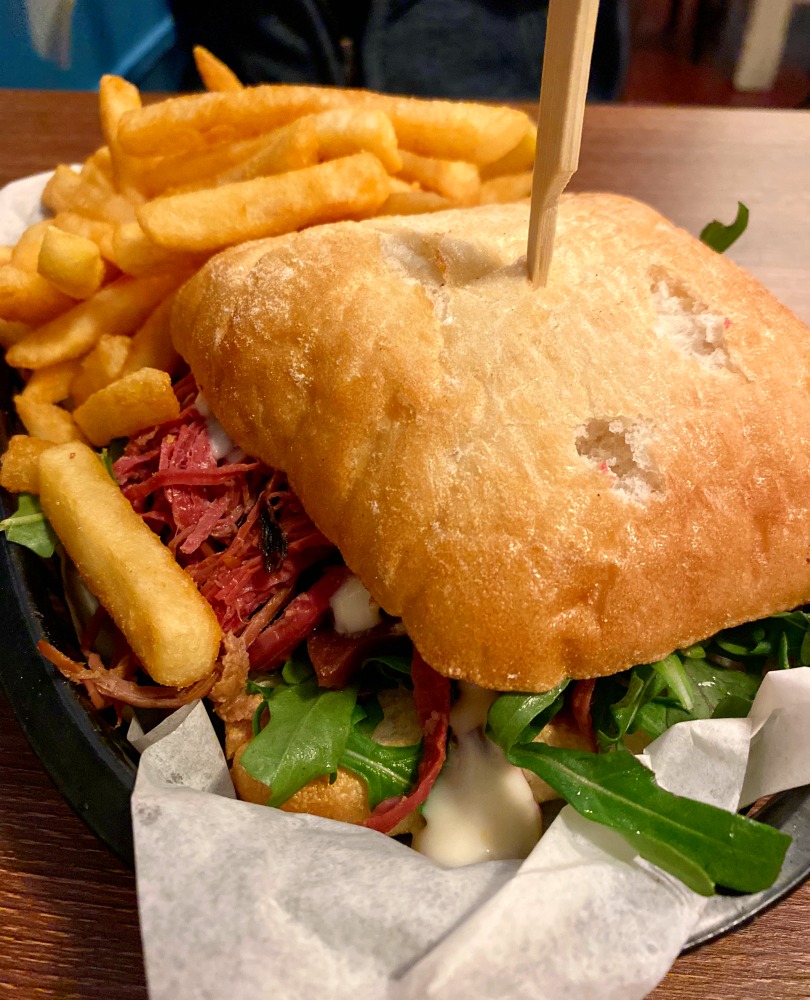 Specialities include spiders and milkshakes that can be made for 'big kids' on request. Sadly, this kid runs out of stomach space and when we return to the restaurant without a reservation for a boozy beverage the following day, they've run out of space. At least I have a good reason to go back next time I'm in town!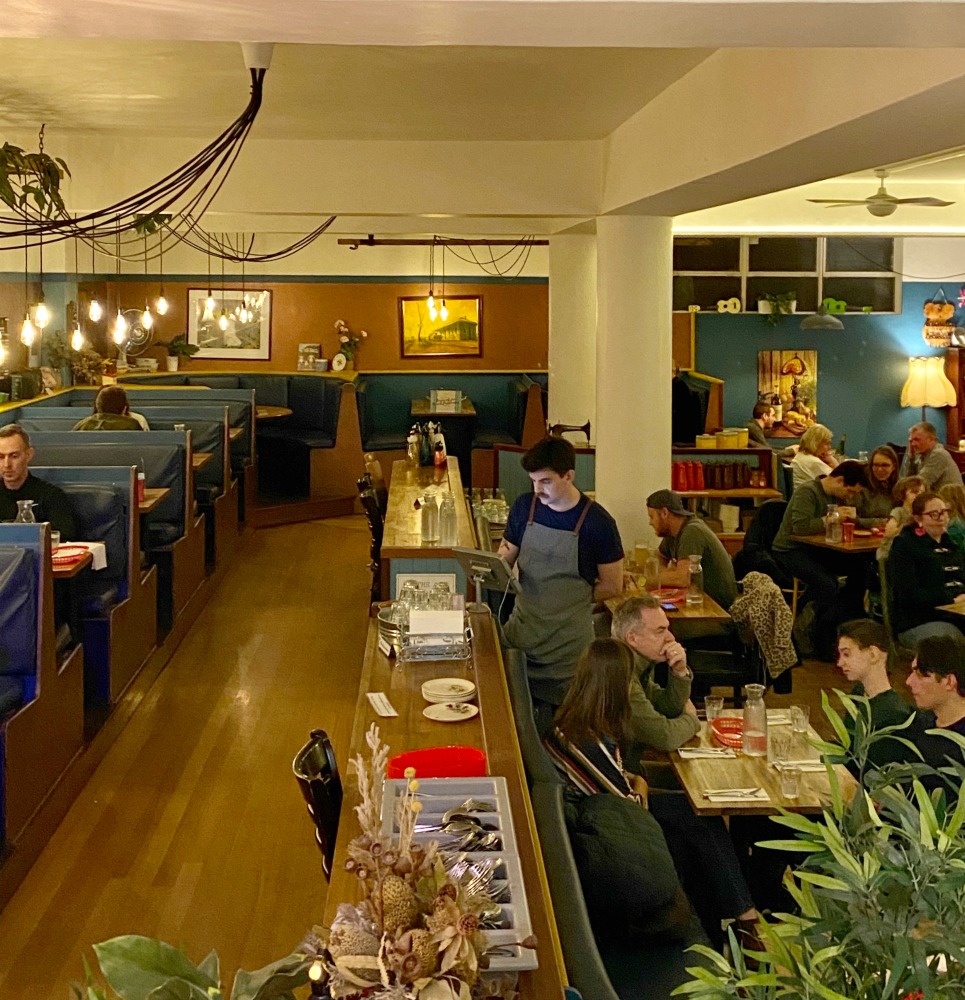 18 Katoomba Street, Katoomba, NSW 2780
For us, a visit to Katoomba isn't a visit to Katoomba if Avalon restaurant is not on the itinerary. This quirky, art deco restaurant is one of our favourites and it never disappoints.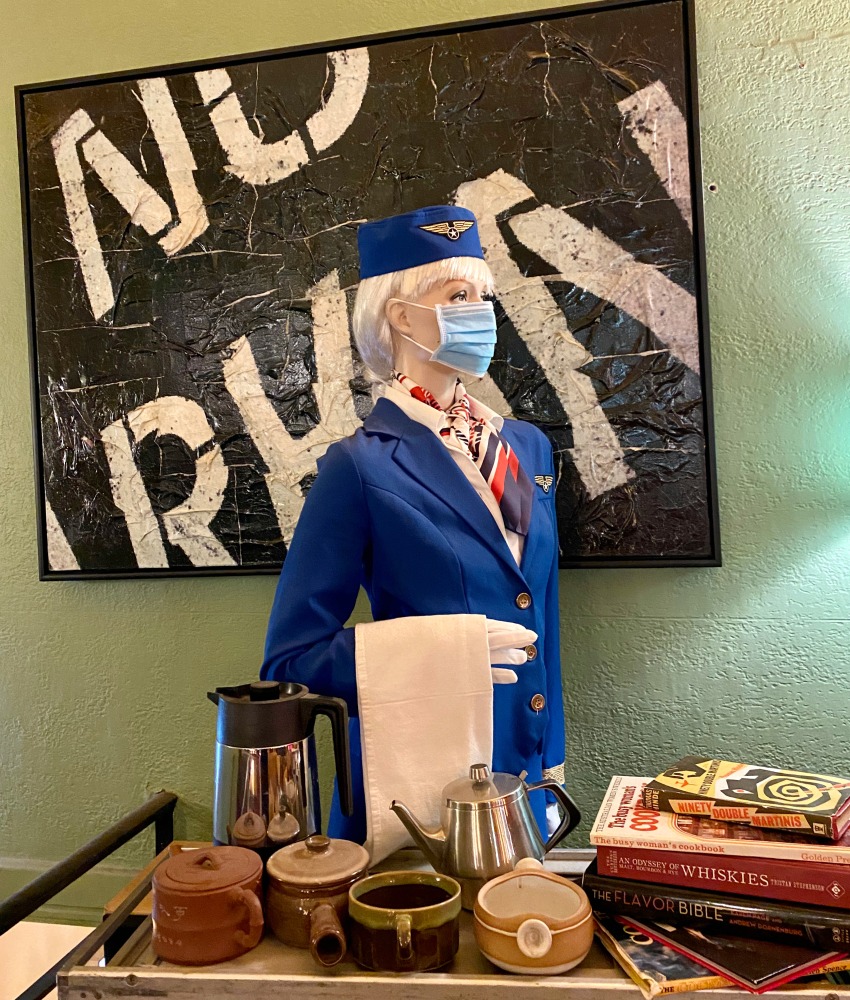 We kick back with a couple of cocktails in the bar while we wait for our table. The bar is full of retro treasures, I notice that the creepy dolls have left the building but the flight attendant mannequin is still in residence, complete with mask – what a sign of the times. Even the bathrooms have value added kitsch. The attention to detail here is second to none!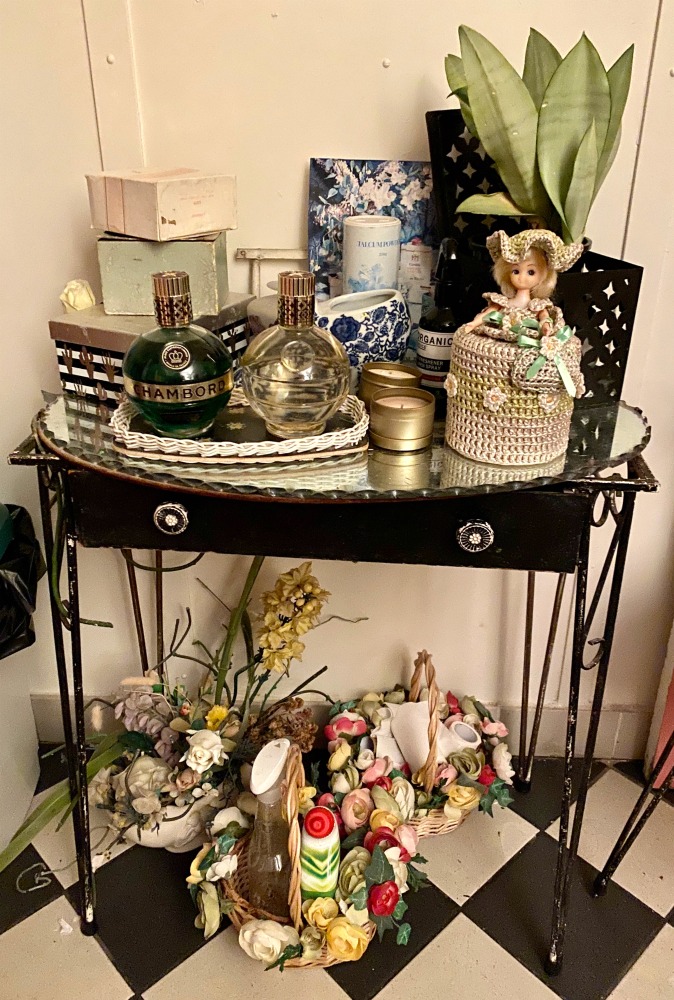 The menu here rarely changes and is comfortingly familiar. I am a creature of habit so of course, I go for the fillet steak, with walnut crust, horseradish cream, big, fat chips and mushrooms in redcurrant jus. It never disappoints.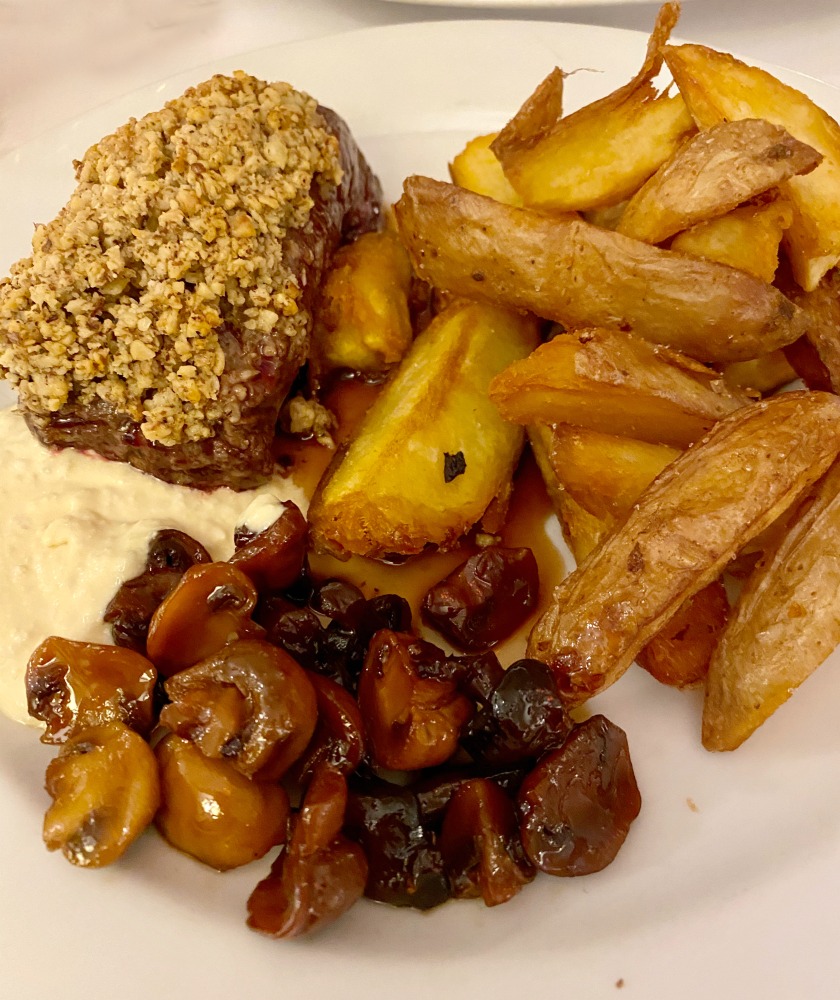 Avalon is the only restaurant I've ever been where I order dessert before my main, just to make sure they don't run out because my FOMO is real. I am totally obsessed with this Baked Creamy Licorice Cheesecake. Every time I come here, I say I'm going to try and recreate it at home. Maybe this time I will. Maybe!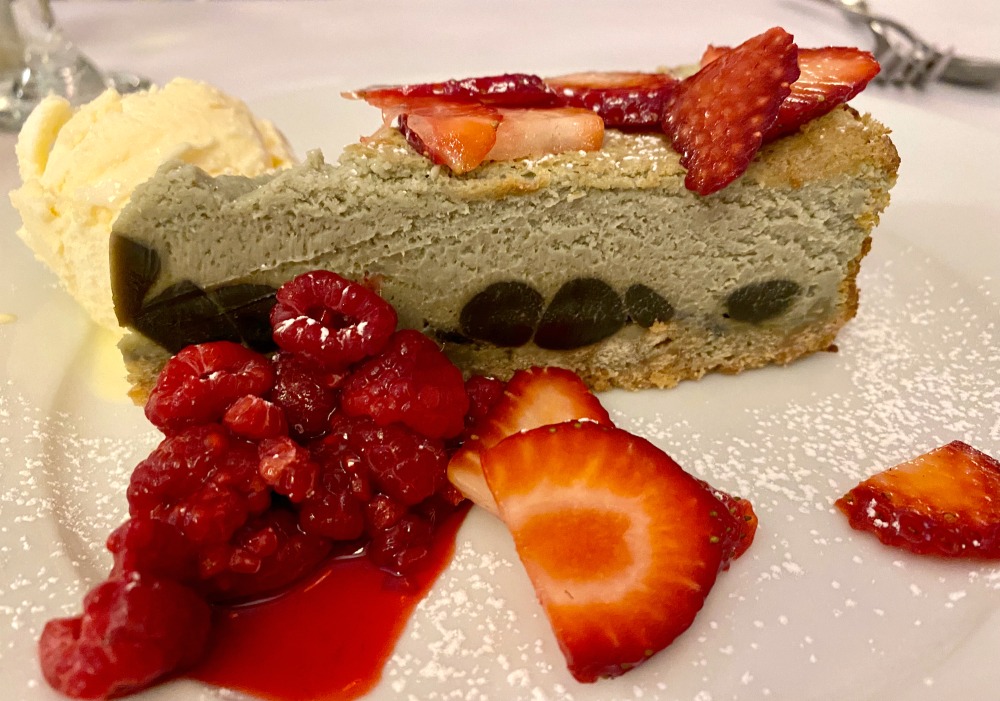 195a Katoomba Street, Katoomba, NSW 2780
We need to kick start the drive home with a good cup of coffee and Frankly My Dear is where it's at. Frankly is the new offering from the team behind Kickaboom in Glenbrook so we know it's going to be good!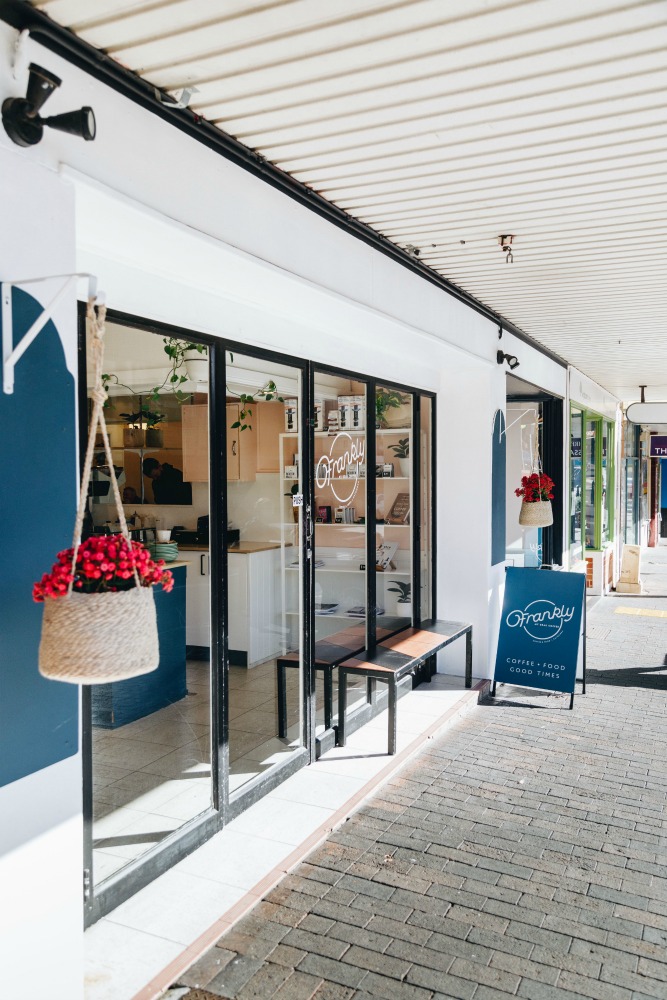 This place is light, bright and super hip. The food looks amazing but although there's seating inside, none of it's free so we grab our coffee to go.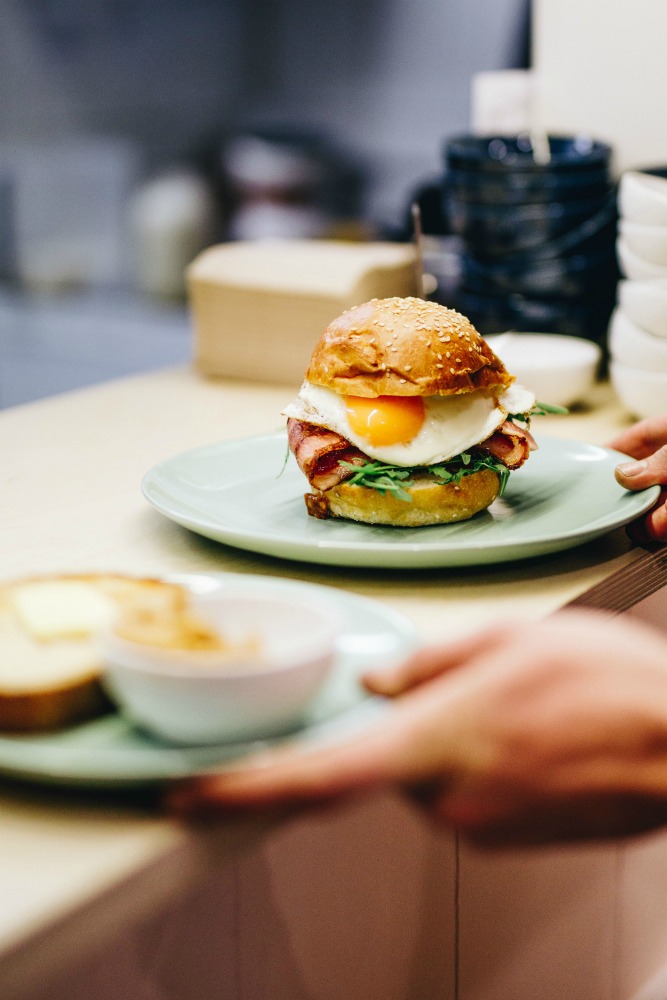 I'm very tempted by the famous liquorice bread but can't go past a breakfast bun which instantly taste transports me back to Tartine in San Francisco. The coffee here is the real deal – as good as any we've had in the big smoke.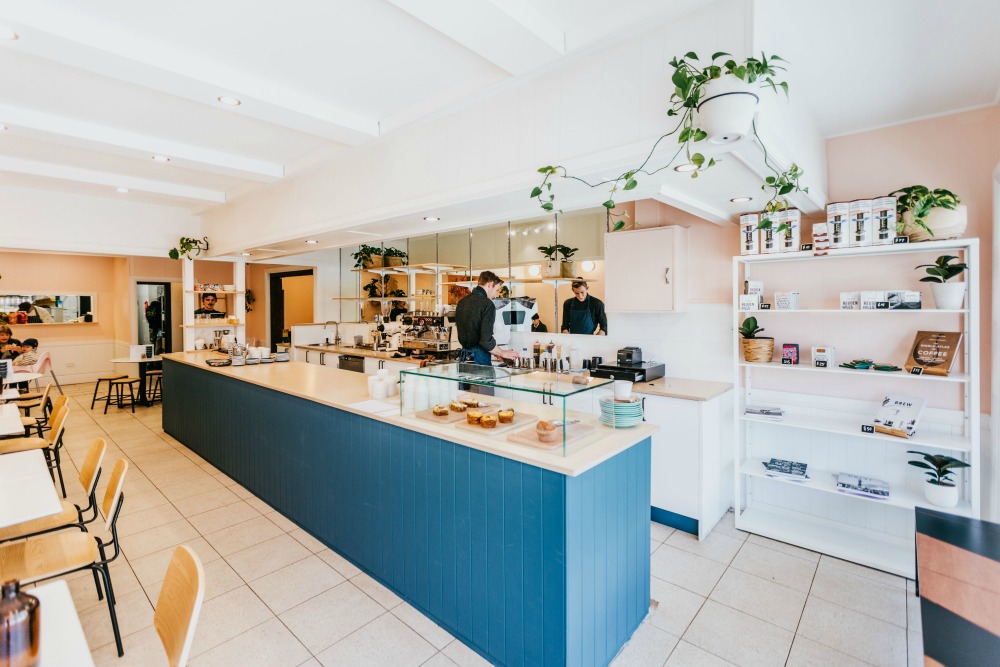 So with a full heart and a full belly, we make our way home. Sometimes a change really is as good as a rest.
Have you ever been to the Blue Mountains? What are your favourite things to see, eat and do? And how do you like to spend your weekends away?
All food, drinks and accommodation were thoroughly enjoyed and independently paid for. As always, all opinions are honest and my own.
Linking up with Denyse for Life This Week