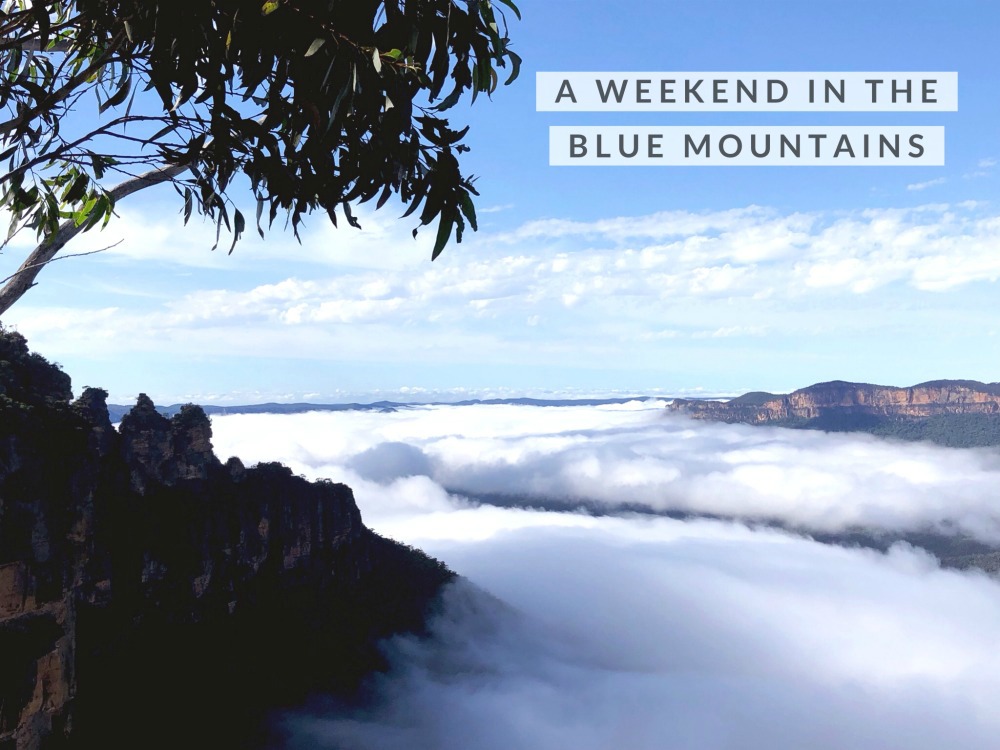 You'll be amazed at how much you can pack in a weekend in the Blue Mountains and with Blackheath as a base, here's everything you need to know about where to eat and stay and what to see and do.
Usually when we weekend, we choose a destination and then find a house but with this trip we chose the house which determined the destination because as soon as I saw this place on my mate Lisa's Instagram, I couldn't book myself in quick enough. So we have this house and it's lovely host, Hillier to thank for bringing us to Blackheath!
Where we stayed
This house is definitely family sized so of course we took our friends who are like family to fill the place up. We've weekended in some amazing places together including the Kangaroo House, Mackerel Beach and Bowral but truly this place tops the lot. Located just a couple of minutes drive from the heart of Blackheath, this house really is like a home from home… Just bigger and better!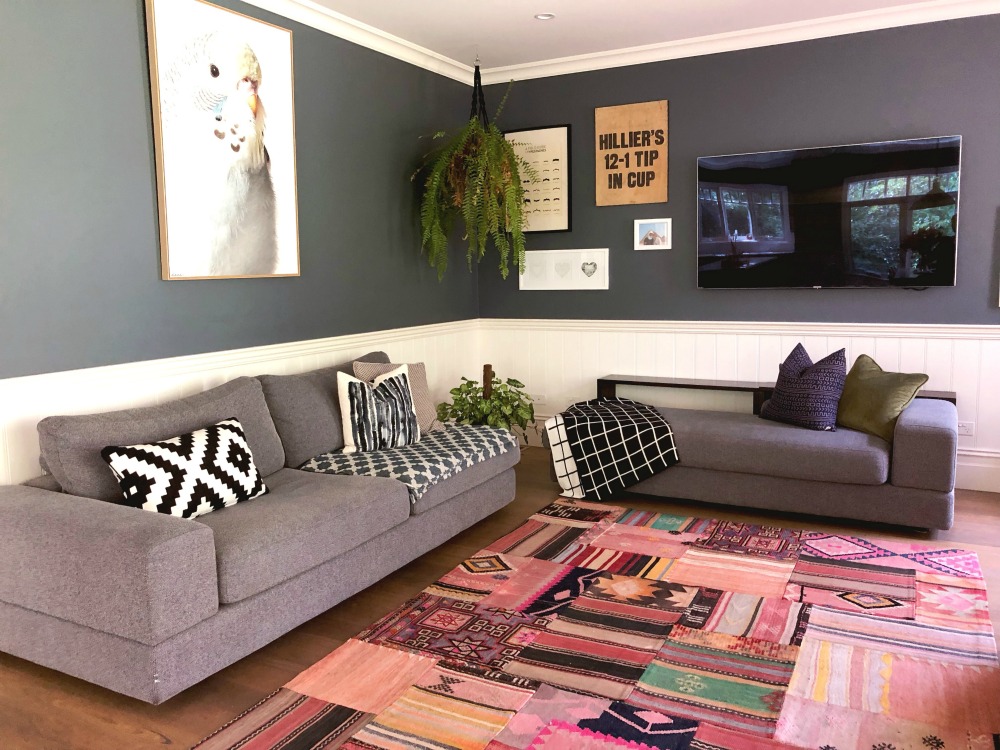 With the kitchen of my dreams, the garden of the kids' dreams (complete with swing set, trampoline and fire pit) a library/nursery, a huge living room and four fabulous bedrooms we really don't want to leave.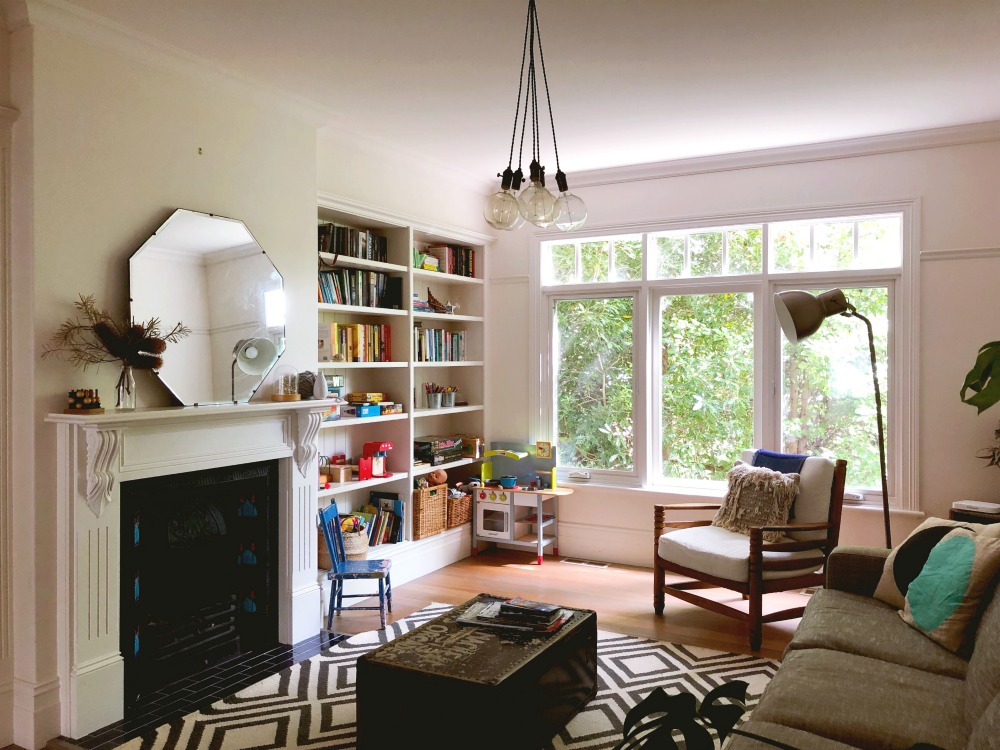 Hillier has thought of everything from sharing lots of local tips to adding beautiful touches like fresh flowers and even eggs fresh from the chooks.   It's just too bad that holidays can't last and we can't live in holiday houses forever! Here are my top tips for picking the perfect Airbnb. Anyhoo, if you're new to Airbnb, click my referral link here and you'll score $76 credit off your first stay!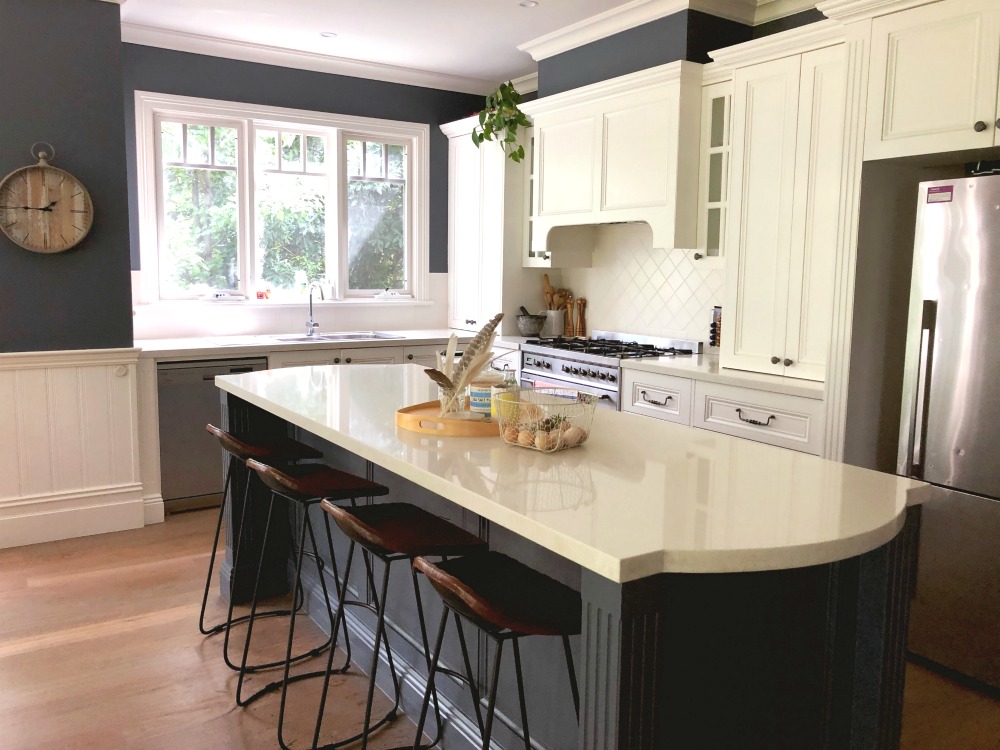 Where we ate
The combo of having such a luxury kitchen – all we want to do is cook in it – and over-catering on a ridiculous scale – we have enough food for a week, never mind about a weekend- means that eating out is at a minimum. However, we do still fit in some quality feeds.
255 Great Western Highway, Blackheath, NSW 2785
Driving up to the mountains is hungry work so rather than busy ourselves making lunch upon arrival we head to the local for lunch. This place has a laid back vibe,  cold beer and freshly prepared pub grub served in enormous portions (even if it does take a while to come out.) Put it this way, no one leaves hungry!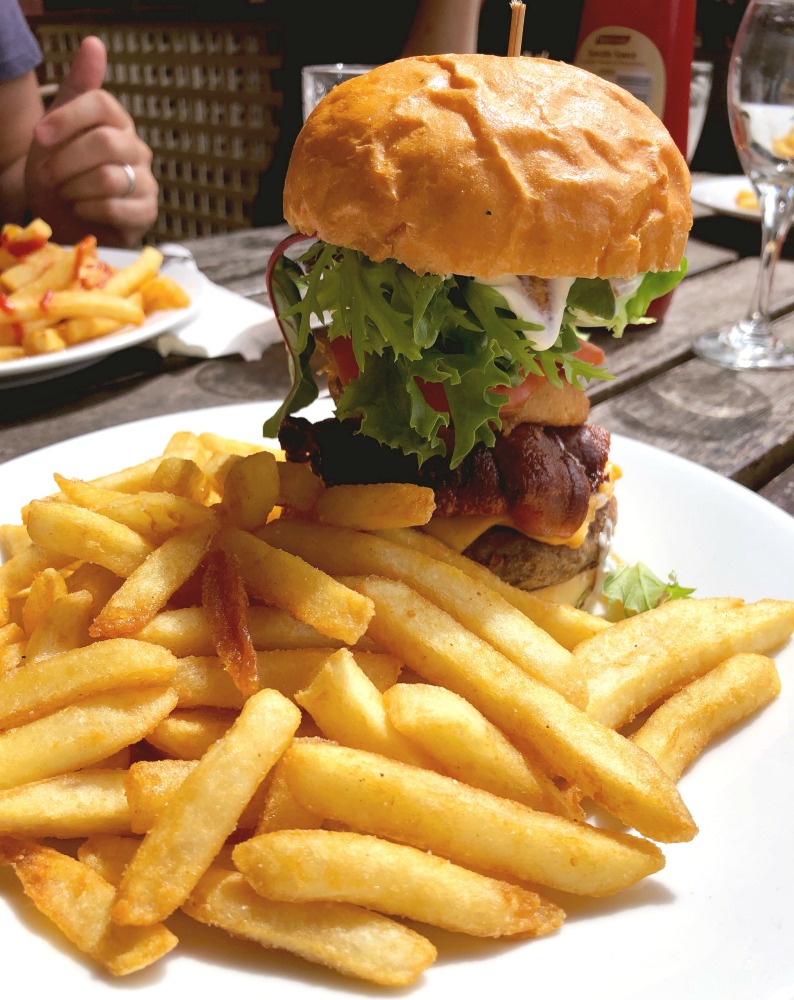 Megalong Valley Tea Rooms
Megalong Road, Megalong Valley, NSW 2785
It's been four years since we last ventured into the valley and I am keen as mustard to revisit the tearooms because I am always up for a quality scone situation.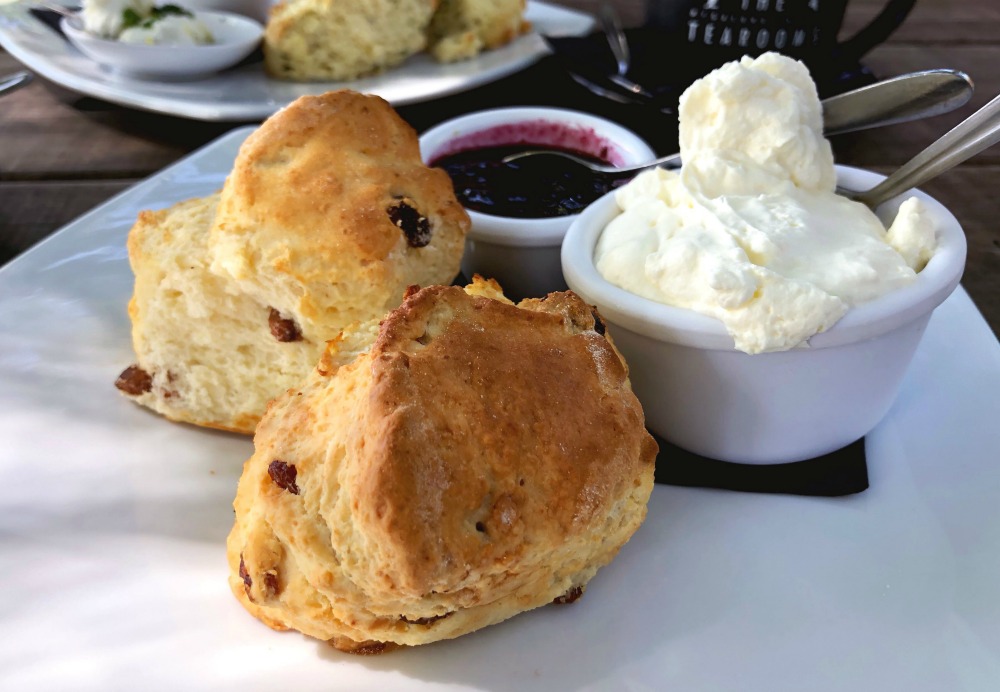 This place is a huge hit with the adults and children alike – the grown ups are partial to the huge fluffy scones with homemade blackberry jam and the other cakes are small person approved, as is the garden with plenty of space to run around. The views are definitely a bonus and feel so quintessentially Australian.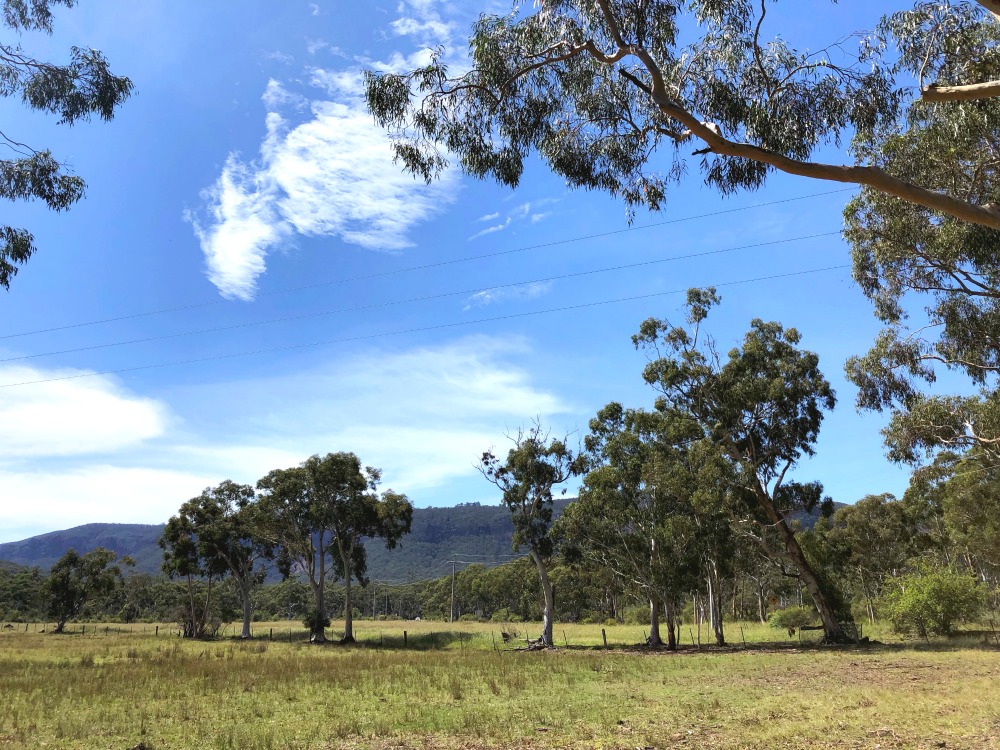 As we return to the car after enjoying our teatime treats, we say hello to these beautiful horses from Centennial Glen Stables who were stopping at the tea rooms for lunch on a 5 hour riding tour. Both the humans and the horses in their care were so friendly, although I'm much more into patting a horse than riding one. How about you?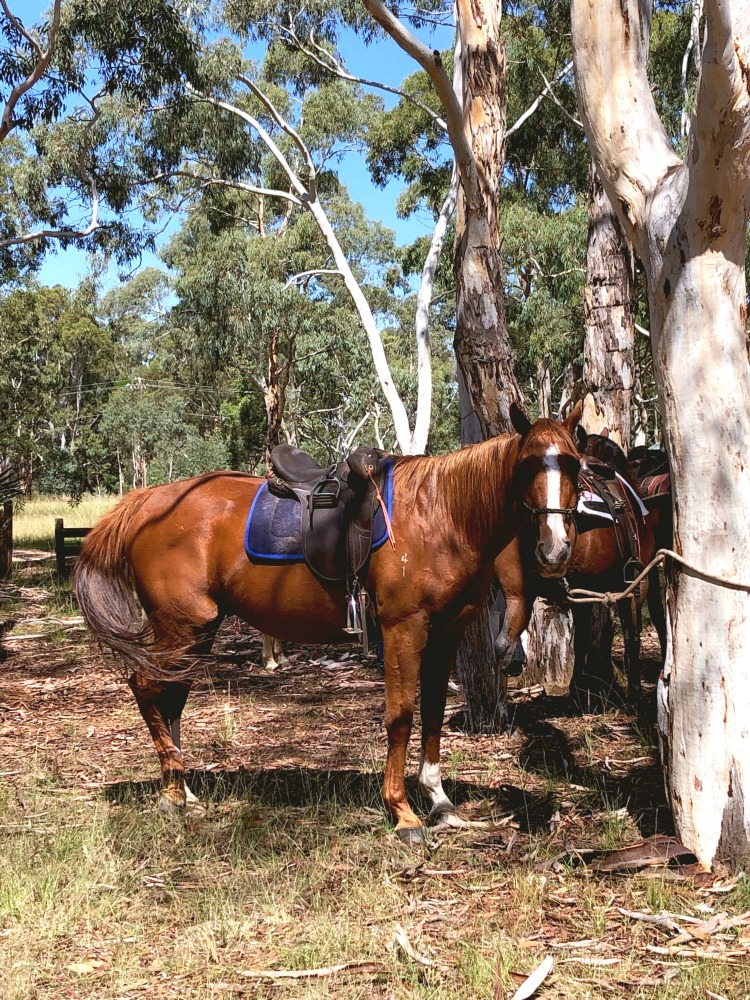 What we did
Violet Street and Cliff Drive, Katoomba, NSW 2780
Truly, it doesn't matter how many times I go to Scenic World, it just never gets old! The friends-who-are-like-family have never been so it's twice as nice seeing it through their eyes and unlike regular theme parks, there are no height restrictions at Scenic World which means everyone can enjoy every ride. Talking of every ride, an admission ticket to Scenic World included unlimited rides so you can go back and forth, and up and down the valley to your heart's content! With the epic panoramas, waterfalls, escarpments and towering trees in the Jurassic era rainforest, even 6ft 7 Adam feels small. And that has to be a first!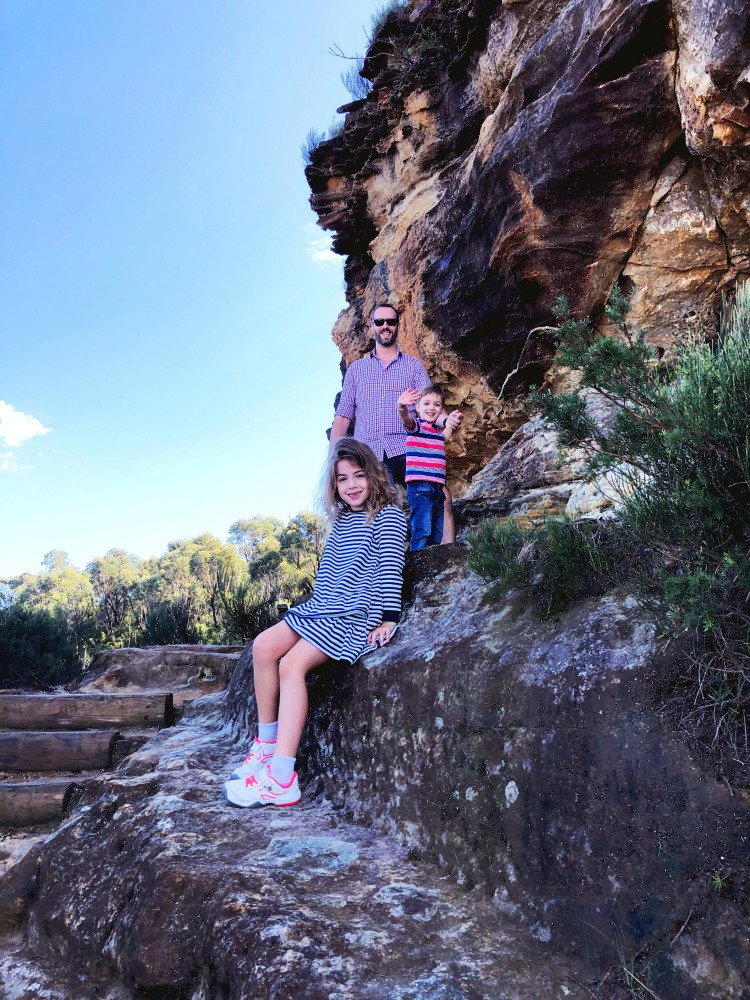 As always, we rock up just after opening because not only does the early bird catch the worm, it waits in less queues. First up is the Scenic Skyway and I can barely contain my excitement. The kids are totally unphased about being suspended 270m over the valley floor, they're too busy checking out the 360 degree views. Katoomba Falls are in full flow, the Three Sisters are looking utterly resplendent and Mother Nature has turned on quite a show with all the cloud cover.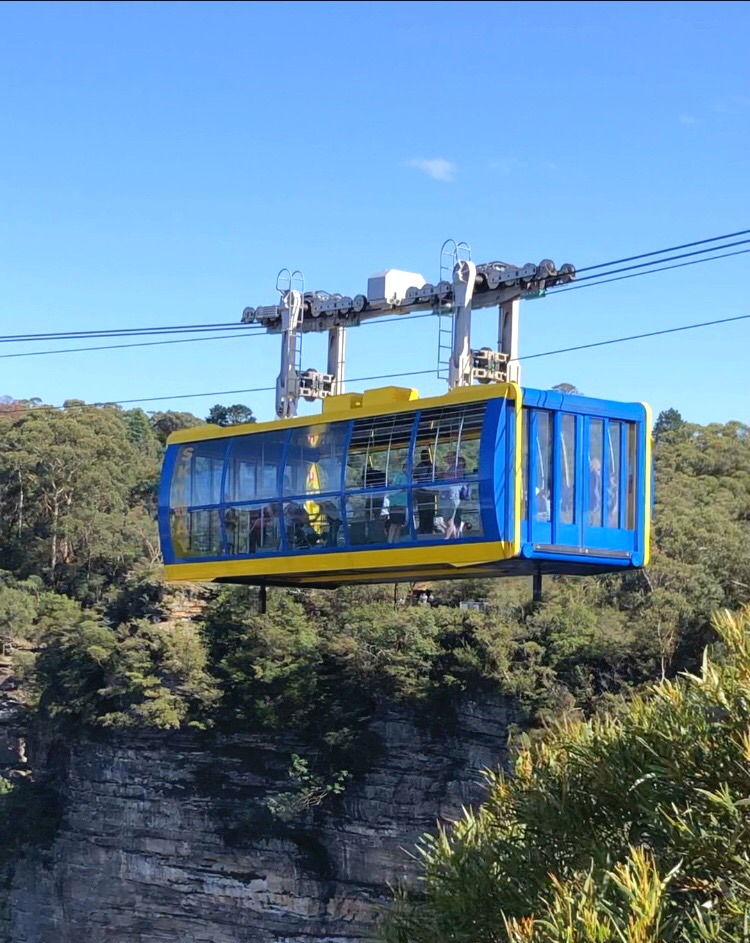 It's a beautiful day so we stretch our legs and walk the Prince Henry Cliff Walk. It's mostly flat with a few stairs, the hardest part is navigating the enormo-puddles, although the views are totally worth it. Six year old Chloe says it's like we're on top of the clouds and I can't help but agree with her.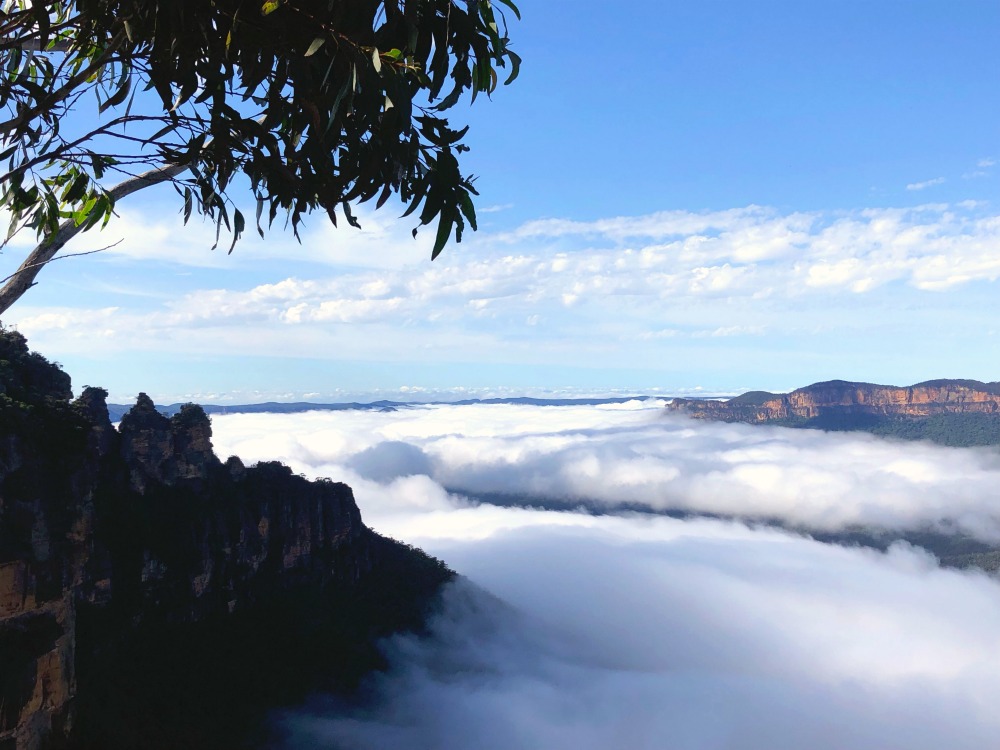 I don't think there's a thing as too much mountain air but we head back to the Skyway and make the return trip to Scenic World  because we simply cannot wait to take a ride on the world's steepest railway. I have been obsessed with this since I first rode it in 2008 and I'm especially fond of it's new incarnation with it's snazzy glass roofed carriages and of course, the choose your own adventure feature. For the super adventurous,  there's the 'Cliffhanger' ride at a steep 64 degree incline, or for those seeking a more relaxed journey down the mountain, there's the 'Laid Back' option. I'm a traditionalist and Chloe wants to hedge her bets so we opt for the 'Original' at 52 degrees.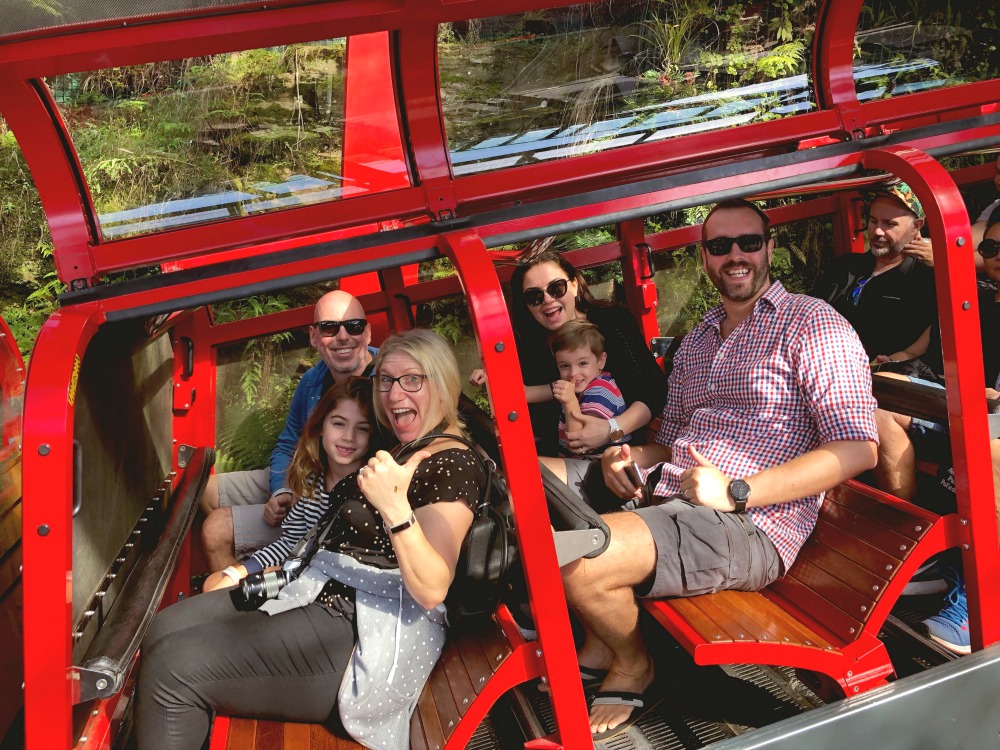 Before we know it, we're rocketing (at least that's how it feels to me) 310m down the mountain into the valley below. The kids think it's the best thing ever and no sooner have we gotten off the ride than they are begging us to get back on. And get back on they do, but  on to a slightly earlier model!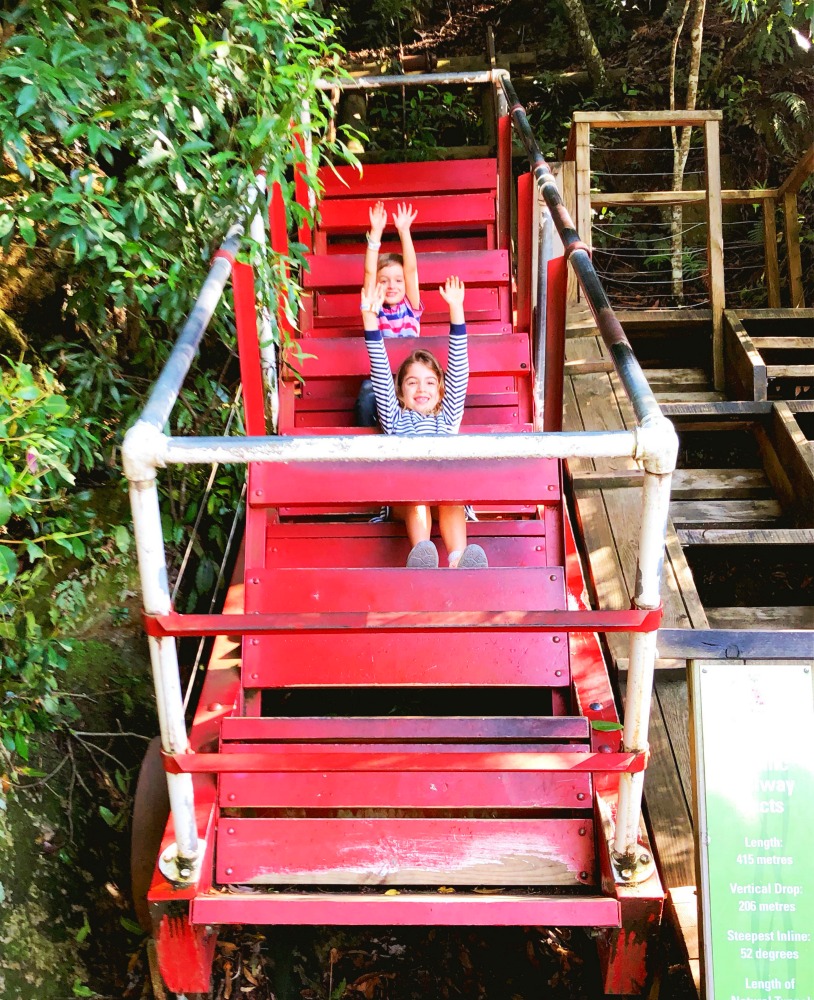 The scenic walkway does not disappoint and with a choice of walks – 10, 30 or 50 minutes – this stroll through the Jurassic rainforest along the valley floor has something for everyone. Chloe is particularly keen on learning about the site's coal mining history – there's the mine entrance, a replica miner's hut and even a bronze sculpture of a miner and his pit pony.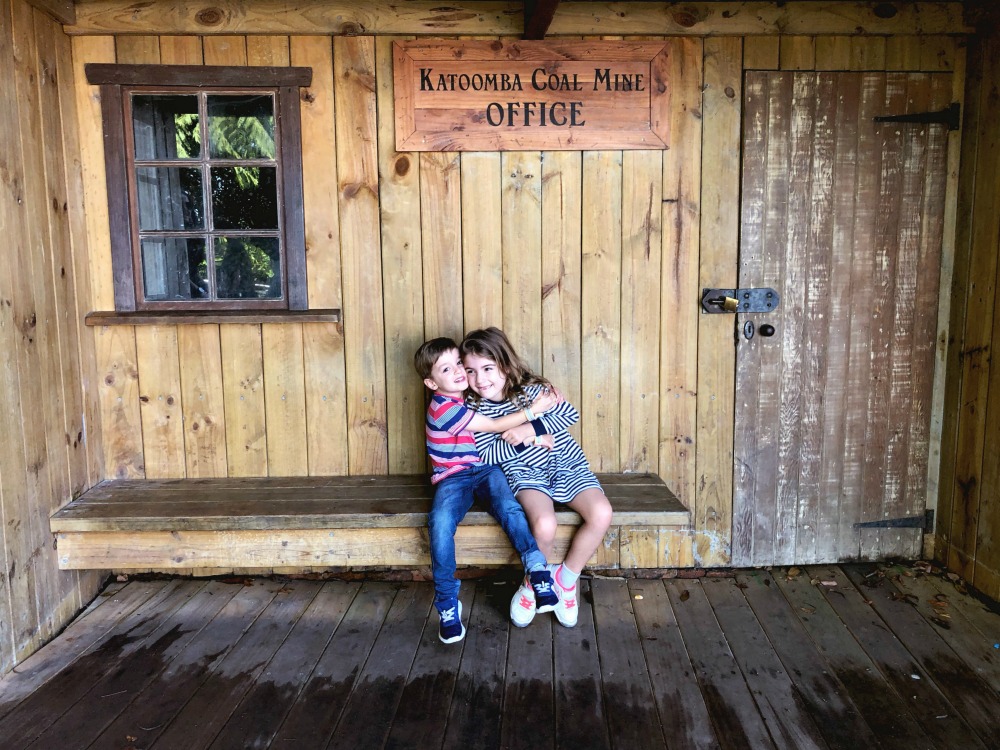 Jack is our resident nature lover and we take great delight in his delight checking out the forest fauna. There's no better way to stretch your legs. As grateful as we are for the sunshine, I secretly want to do a little rain dance. I hear the forest is even more magical in the rain!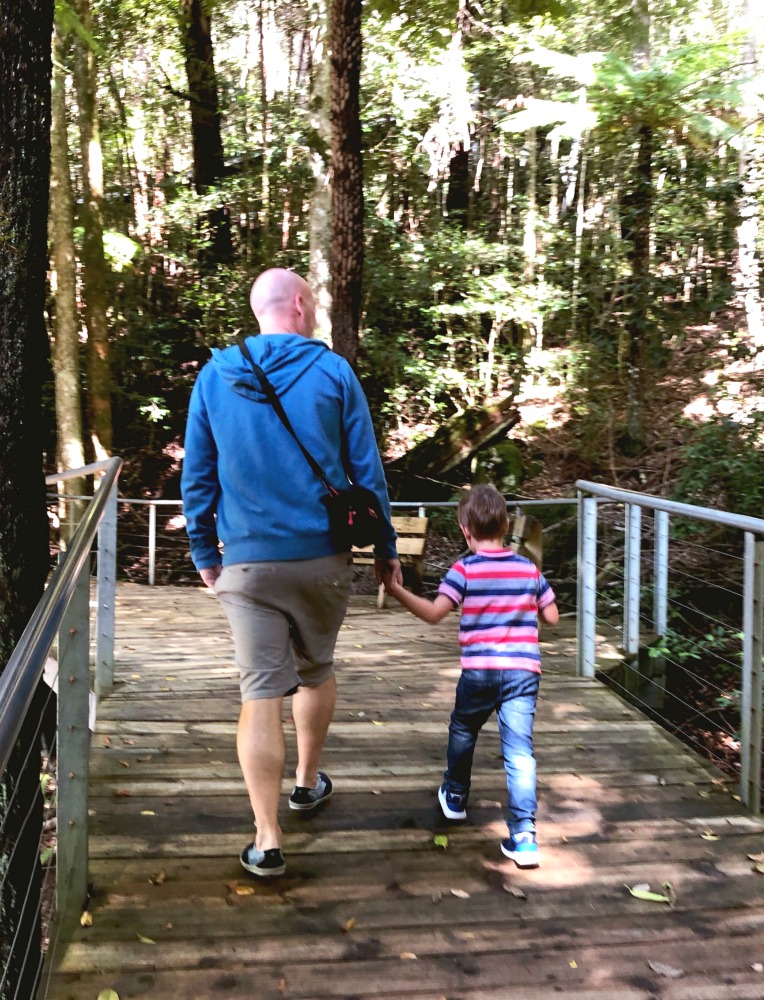 Our last stop is at the Scenic Cableway which gently lifts us above the rainforest canopy and takes us on the 545m journey back to the top of the escarpment and to Scenic World. I've clearly watched too many cable car disaster movies because I am terrified of cable cars but this is such a gentle ride, I really quite enjoy it. No one loves it more than the small people though – they are having the time of their lives. It's definitely a ride with a view! We just have time to check out the shop before we have to head off. The kids verdict: that was the best fun ever. And the adults have to agree.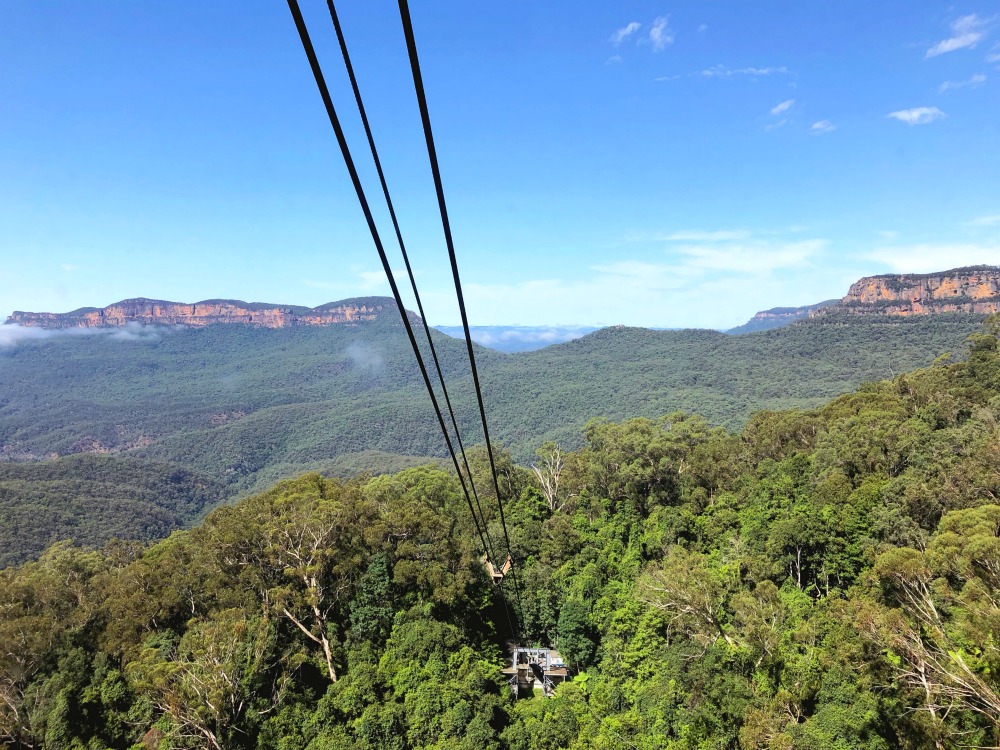 Check out the valley views at local lookouts
End of Govett's Leap Road, Blackheath, NSW 2785
This lookout is conveniently located just a couple of minutes drive from our holiday house so we can't not check out the view here. If you're feeling lazy, you'll be pleased to know that this lookout, one of the most famous in Australia, is just a few steps from the car park. At this iconic lookout, you'll see sandstone escarpments, tall waterfalls and look deep down into the Grose Valley. If you're feeling suitably energetic and want to stretch your legs, a number of bushwalks start from here.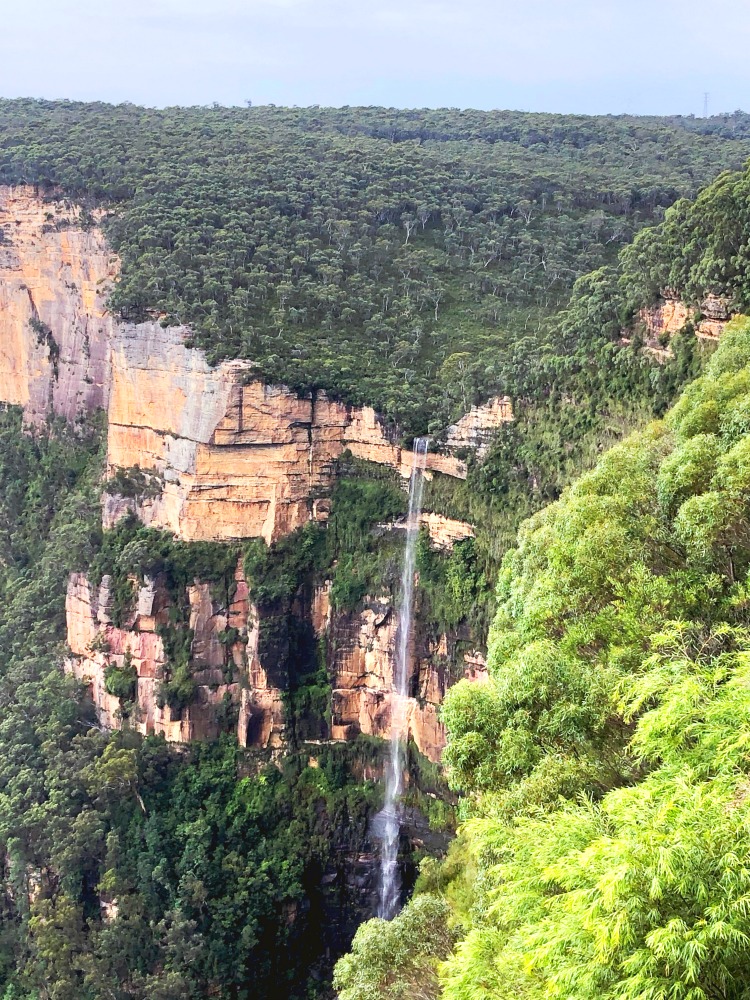 Shipley Road, Megalong Valley NSW 2785
At the western end of Shipley Plateau and right at the end of Shipley Road, you'll find this scenic spot with spectacular views of the Megalong Valley – oh, so green! It's our first visit to this lookout but it won't be our last. Hargraves Lookout is no less breathtaking than some of the better known Katoomba lookouts but it's way less crowded and again, for the reluctant walkers, the car park is right next to the lookout.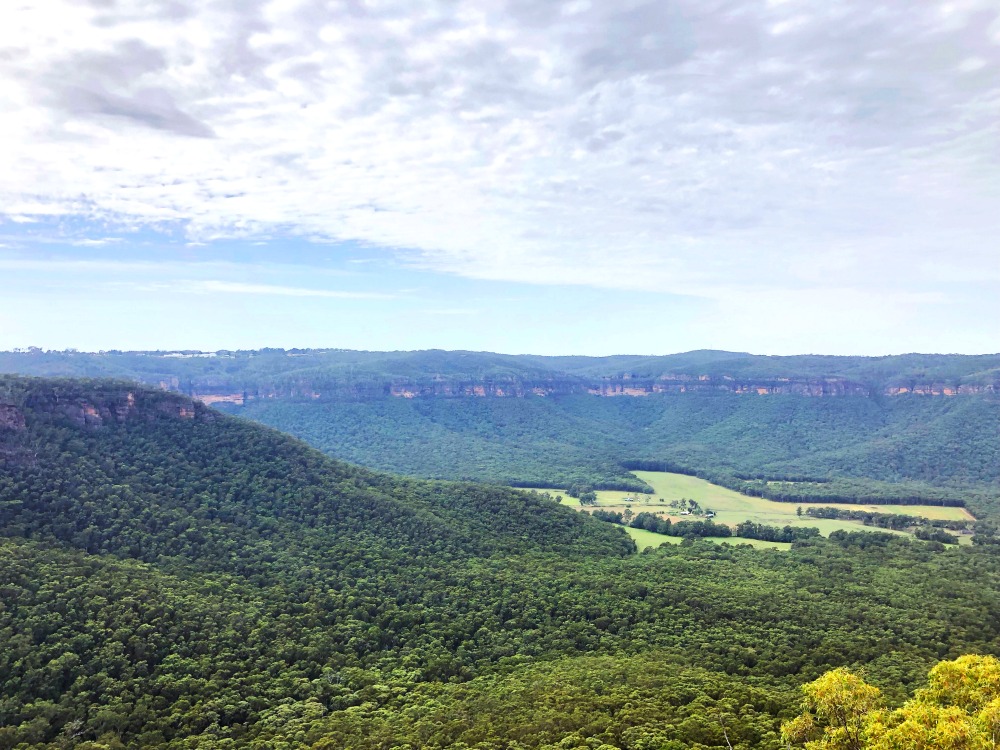 226 Aspinall Road, Megalong Valley, NSW 2785
We take the road less travelled to this beautiful boutique winery nestled in the heart of the Megalong Valley. I'm not going to lie the drive up to the winery is not for the faint hearted (or nervous passenger, like me,) but it is totally worth it. At the cellar door, we find there's a lot to love about this place, although the wine is obviously a great place to start. The cellar door is open Saturday (11-5) and Sunday (11-4,) tastings are free, the grapes are grown on the vineyard and the wine is made in Orange and it's totally top notch.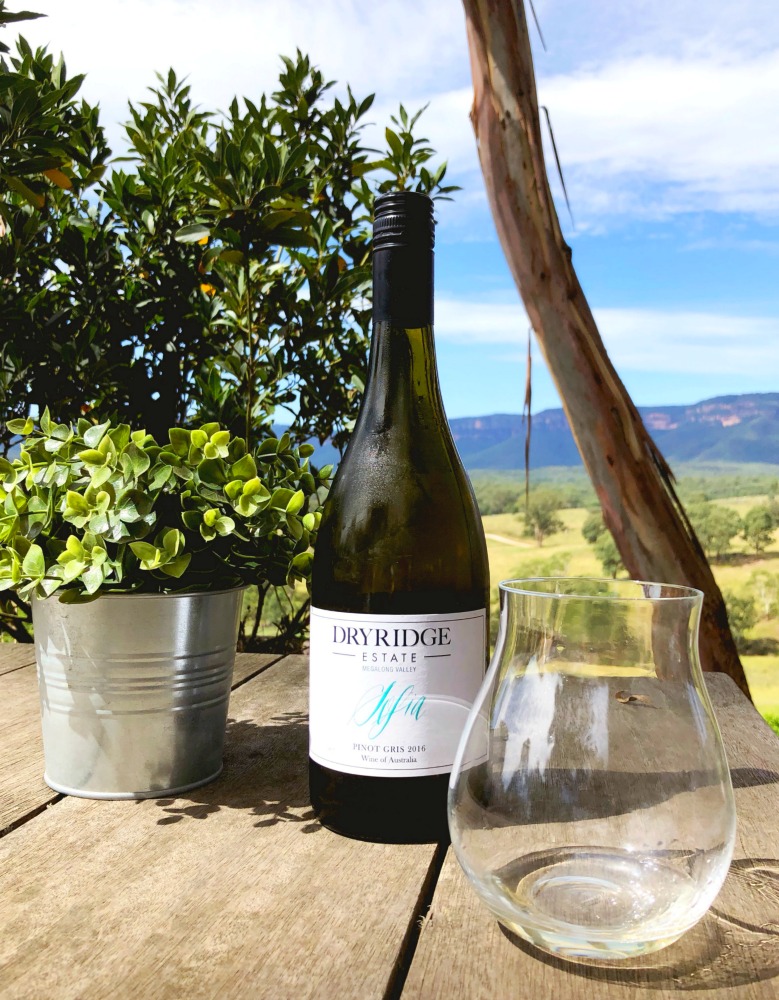 The hospitality is first rate too, our hosts Emma and Simon make us feel so welcome and we all instantly fall in love with the resident wine dogs, George the Groodle and Gus the Cavoodle. Incidentally, George is actually a cover boy on the latest edition of the book Wine Dogs! A famous furbaby!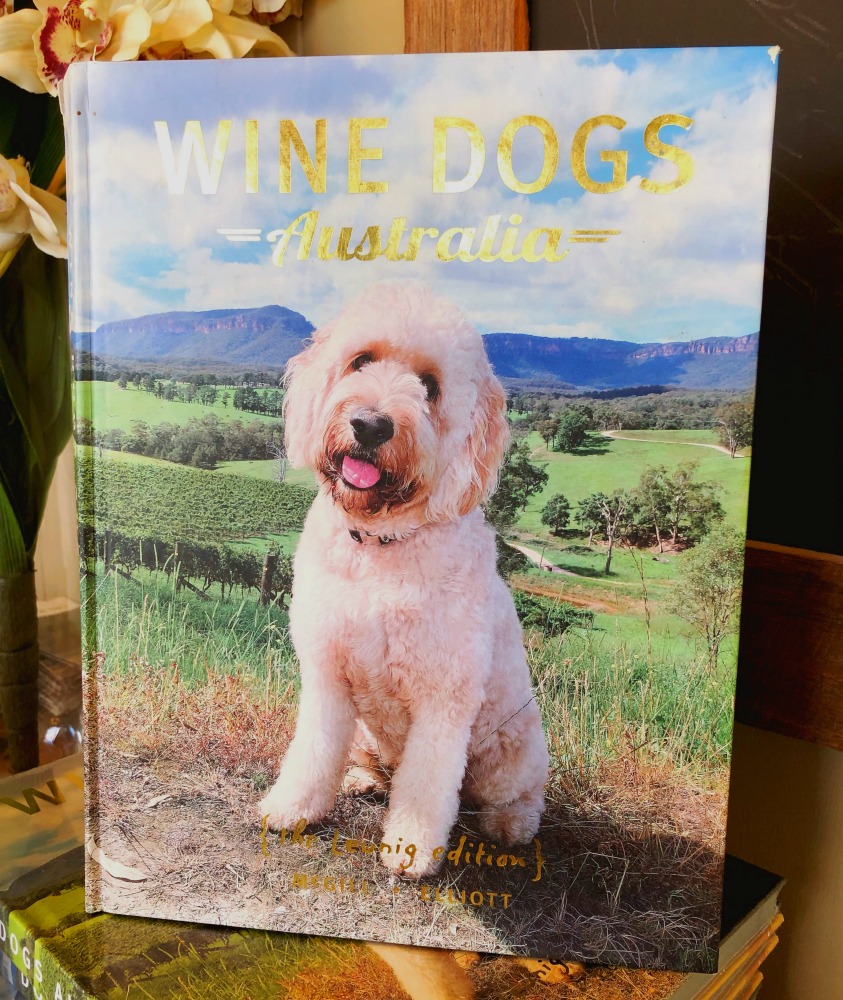 Word in the valley is that the cheese boards and Ploughman's  here are legendary but we have neither the time nor the stomach space to accomodate such deliciousness  so we pat the dogs, buy some wine, check out the amazing views and promise ourselves a return visit.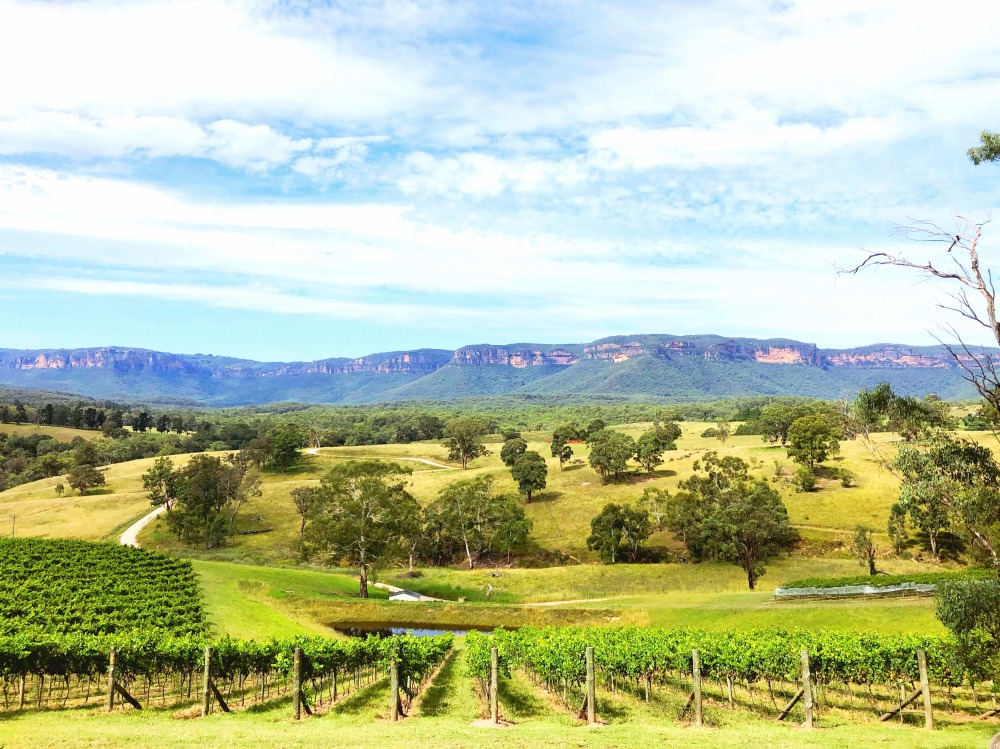 139 Shipley Road, Megalong Valley, NSW 2785
This old apple orchard located on the Shipley Plateau is just 5 minutes from Blackheath and opens every Saturday and Sunday during apple season (March to July.) Although you can't pick apples here, you can buy apples (a snip at $8 a box,) apple juice, apple butter, apple chutney and if you time your visit right, you can grab some apple and cinnamon muffins fresh from the oven. Nom nom!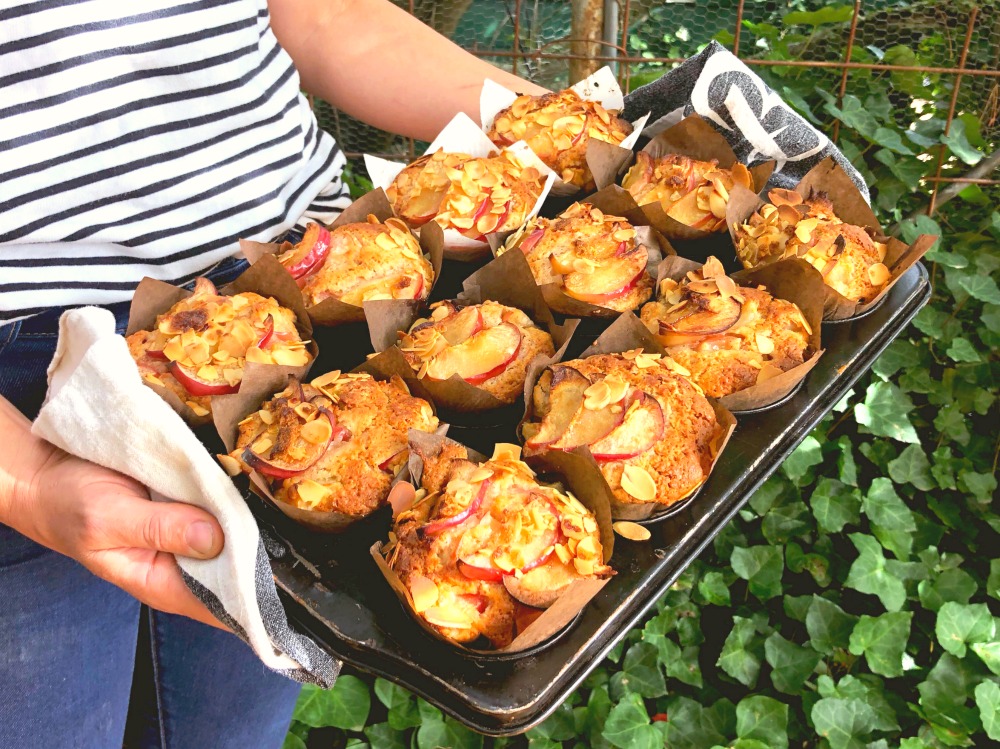 The orchard is located in the upper Blue Mountains and at 1100m and the elevation makes for a really colourful and super flavoursome apple.  Don't leave without trying some of the hot spiced apple juice and one of the orchard's famous hot apple pies – they're so good. The pies are best enjoyed on the grass with spectacular views of the mountain escarpments – it's definitely a pie with a view.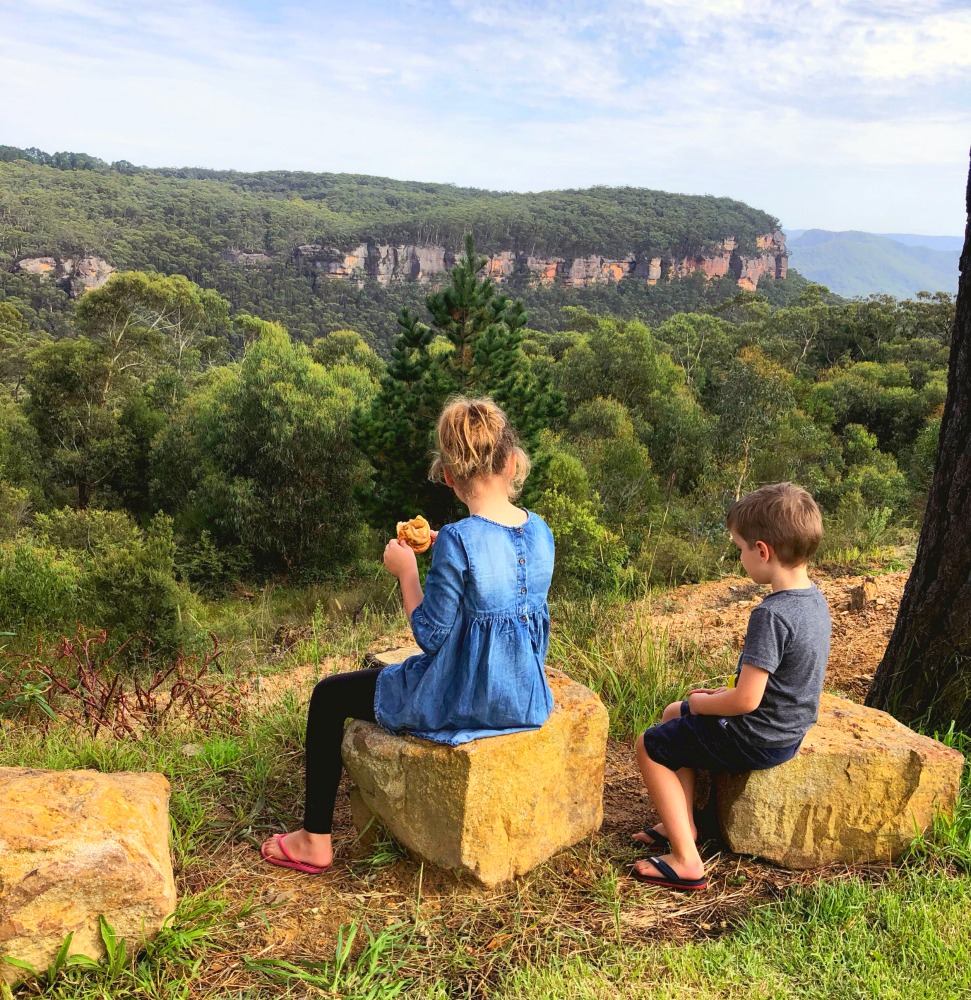 If you're lucky, you might be able to see the resident sheep, alpacas and chickens during your visit. Sadly the sheep and alpacas are feeling a bit camera shy so we console ourselves with a box of apples. They're all kinds of delicious!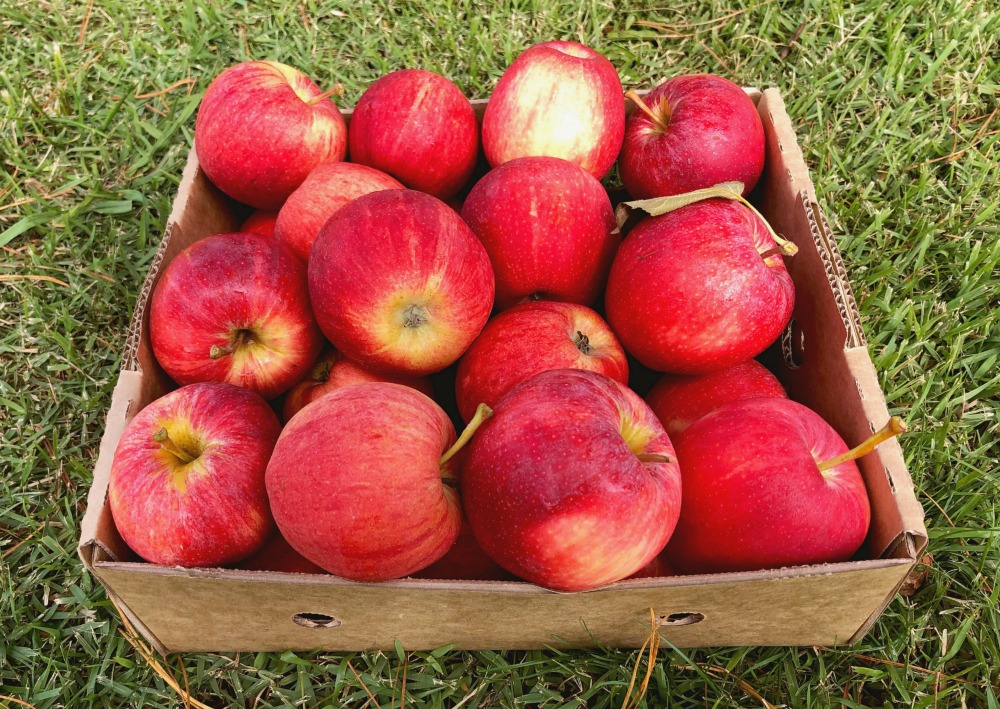 2270 Bells Line of Road, Bilpin 2758
We drive back to Sydney via Bells Line of Road which although a little longer than the motorway is a helluva lot more scenic. Before long, we're in Bilpin – known as 'Land of the Mountain Apple' for good reason.  Fruit picking has been on my list of 101 Things to Do in 1001 Days  and I finally got to tick it off at Shields. Unlike other PYO places in the area, Shields does not charge a fee for picking, so you only pay for what you pick! Winning!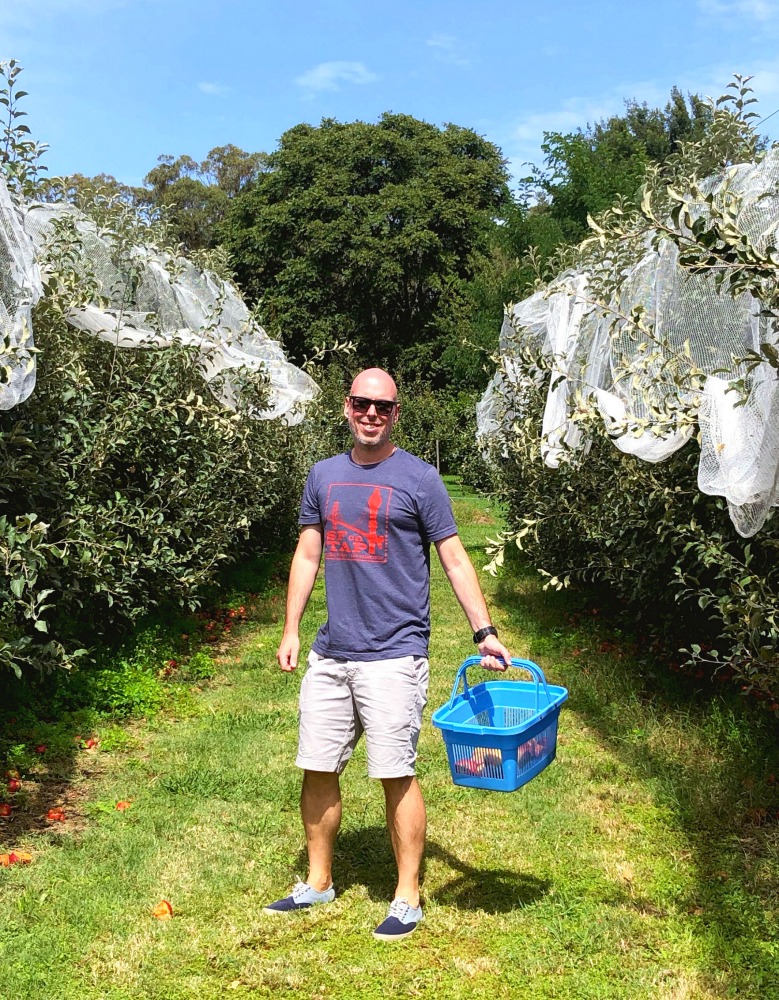 Open Thursday to Monday, this place gets super busy especially at weekends so it's best to book ahead to avoid disappointment. Note that on weekends and public holidays they don't do same day bookings because they're just too busy to answer the phone. Staff are friendly and helpful and are bona fide apple experts. Before you head out into the orchard, you get an introduction to, and taste of, available apples  so you can pick to your preferences and at an average price of $3.50 a kilo, you can't go wrong. Staff show you where to find each variety of apple, then you grab your basket and go. It's so much fun!
There's a lovely grassy area to enjoy a bring your own picnic and there are some picnic tables  but these get nabbed pretty quickly, so you're welcome to bring your own table. For all the deets, check out the Shields website.
It turns out apple picking is thirsty work so I stop off for a bit of cider tasting at the cider bar. The Julie is my favourite apple on the orchard and it's my favourite cider too – the prize winning  Hillbilly Cider has no added sugar, no added flavours and is not pasteurised and it's all good! Let's just say I don't leave empty handed.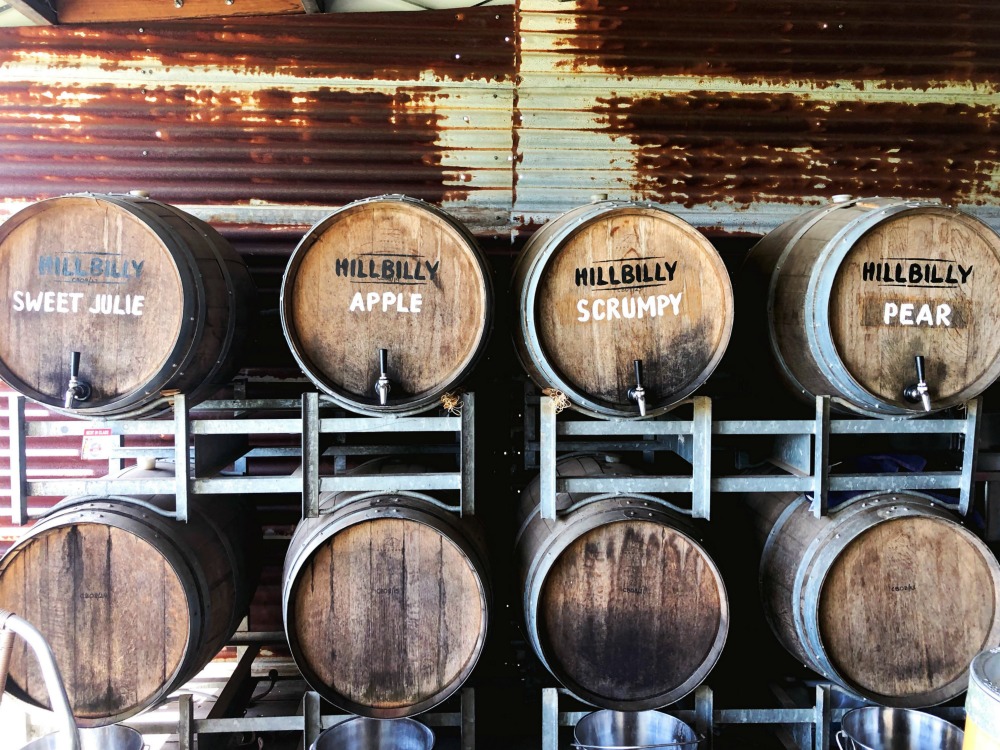 Have you ever let the accomodation determine your destination? Have you ever loved a holiday house so much, you never want to leave? What's your favourite spot in the Blue Mountains? Tell me all the things!
We were guests of Scenic World. All food, drinks and accommodation were thoroughly enjoyed and independently paid for. As always, all opinions are honest and my own.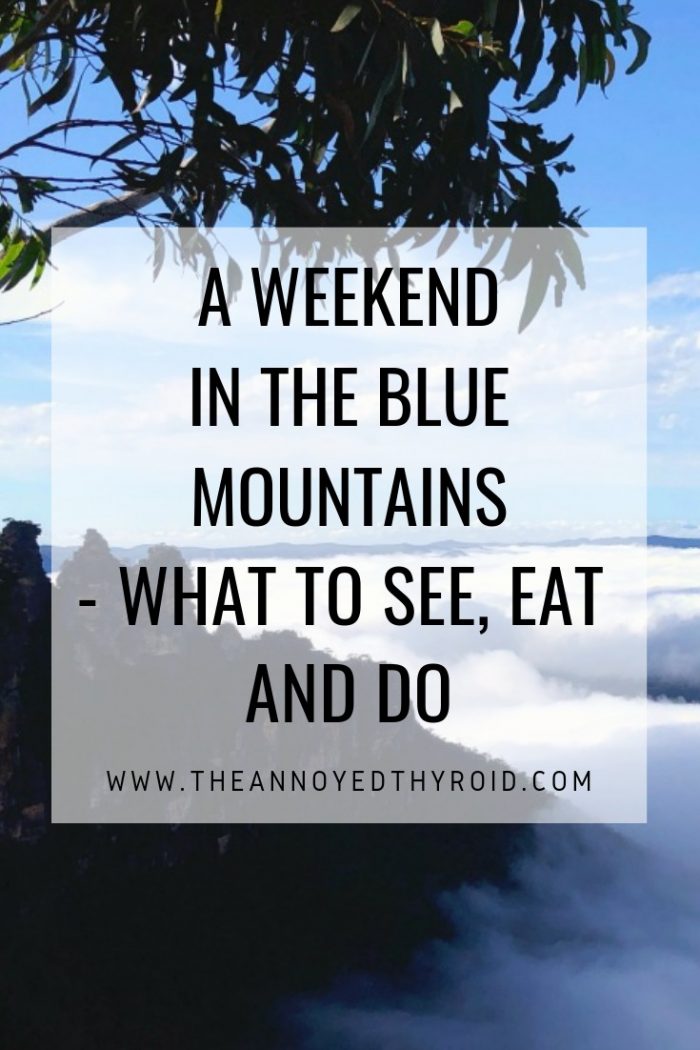 Linking up with Denyse for Life This Week