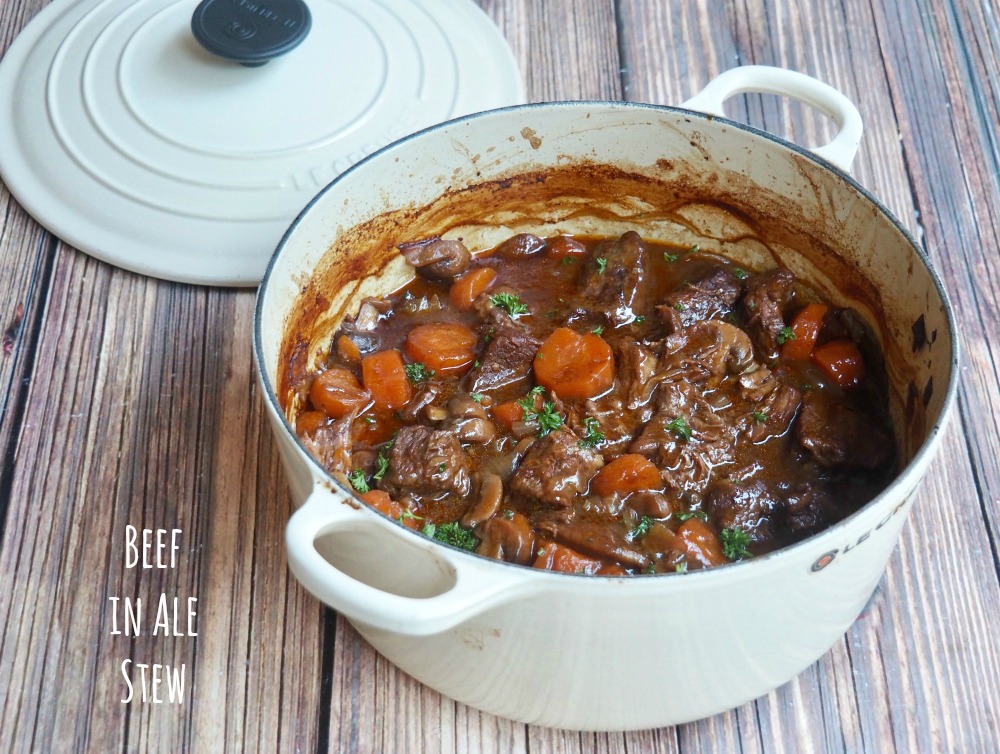 With slow cooked, melt in your mouth beef cooked in a rich stout stew – this is the ultimate comfort food.
My friend Sanch and in particular, her love for dark beer inspired this dish!
You see, Sydney winter was surprisingly cold this year (at least by Sydney standards) and the chilly temperatures along with iso feels had me craving all the comfort food.
When it comes to comfort food, this is as good as it gets. Cooking with beer is like cooking with wine, the better quality booze you use, the better your dish will taste.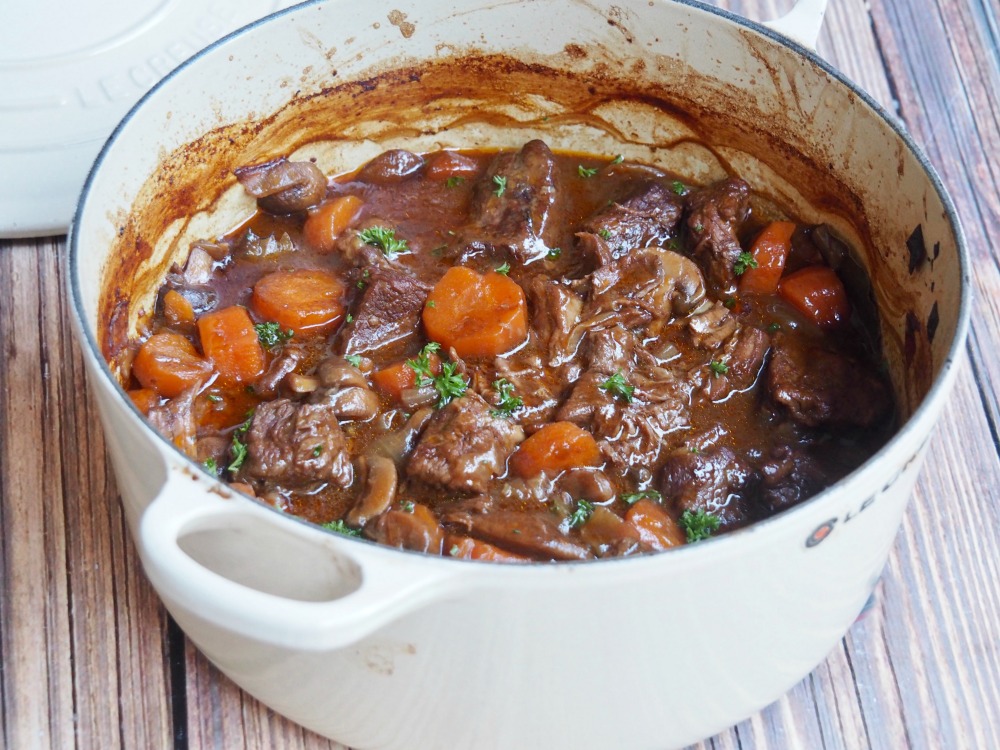 We are blessed with a speciality beer store around the corner and we regular enjoy family outings, yes, that's right, even Teddy Roosevelt is allowed in. Teddy takes his beer selection very seriously, just like his dad, who could left to his own devices spend hours choosing the best beer.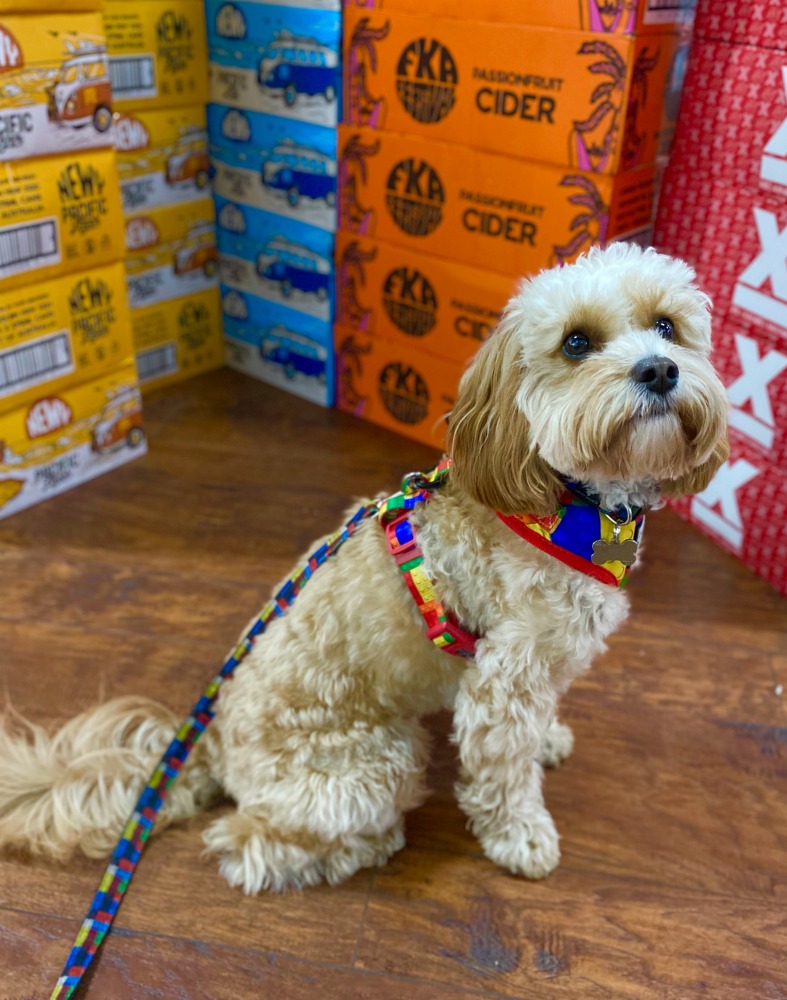 Although this stew takes a few hours to cook, don't worry, you don't need to spend hours choosing beer, just choose one that's both sweet and smooth. I like this one from a local Sydney brewery Elsie the Milk Stout – not least because of it's great name.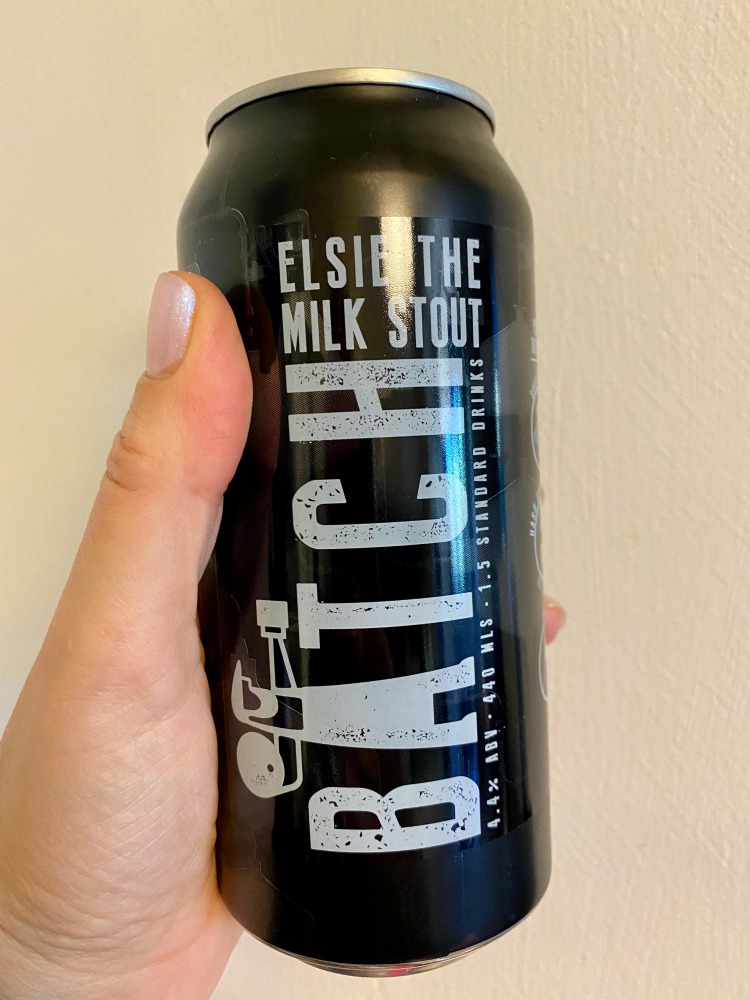 I should add that David nearly cried when he saw me adding a can of this dark, malty goodness into a stew but all was forgiven once he had a taste!
This stew is so easy and so forgiving, you really just have to fry everything off and then let the magic happen in the oven. It's perfect for a make ahead dinner and it's freezer friendly too – not that it ever lasts long enough to freeze in this house!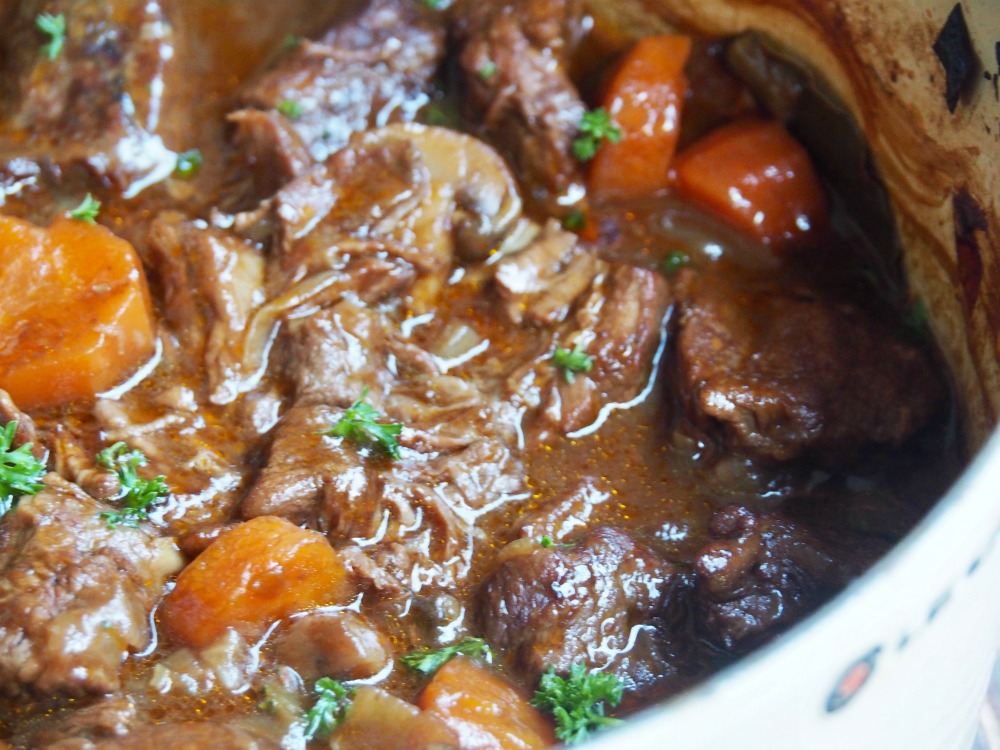 I first served this to my neighbour who is always brutally honest and my harshest critic. She's not really a beer person at all and I could tell she looked a bit doubtful when I told her the menu for dinner.
However, after she'd eaten it, I had to whip the plate away quick smart before she started licking the plate clean. Seriously, this stew is that good! In fact, Luce said she'd give it six stars if she could!
This really is the King of Stews and you don't have to like beer to love this!
Are you a fan of winter weather? Have you ever cooked with beer?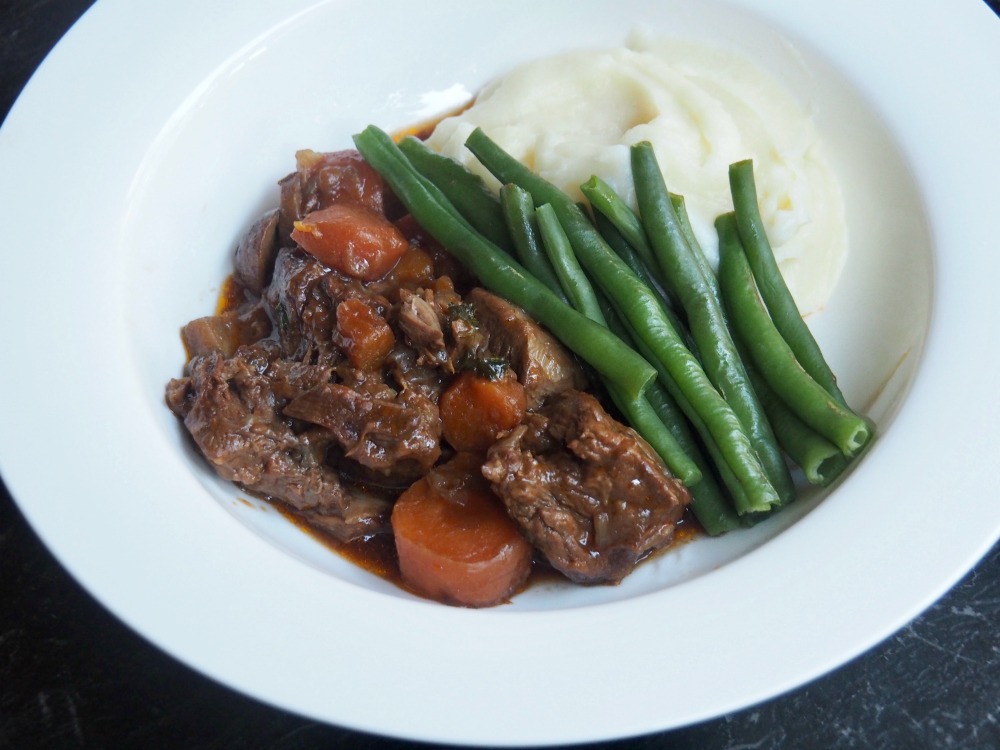 Ingredients
2 tablespoons vegetable oil
1kg chuck steak, cut into large chunks
1 onion, roughly chopped
2 cloves garlic, crushed
8 carrots, chopped into chunks
2 tablespoons plain flour
200g chestnut mushrooms
500ml good quality stout
2 beef stock cubes/1 stockpot
pinch of sugar or generous squirt tomato ketchup
1 tablespoon Worcestershire sauce
pinch chilli flakes (optional)
3 bay leaves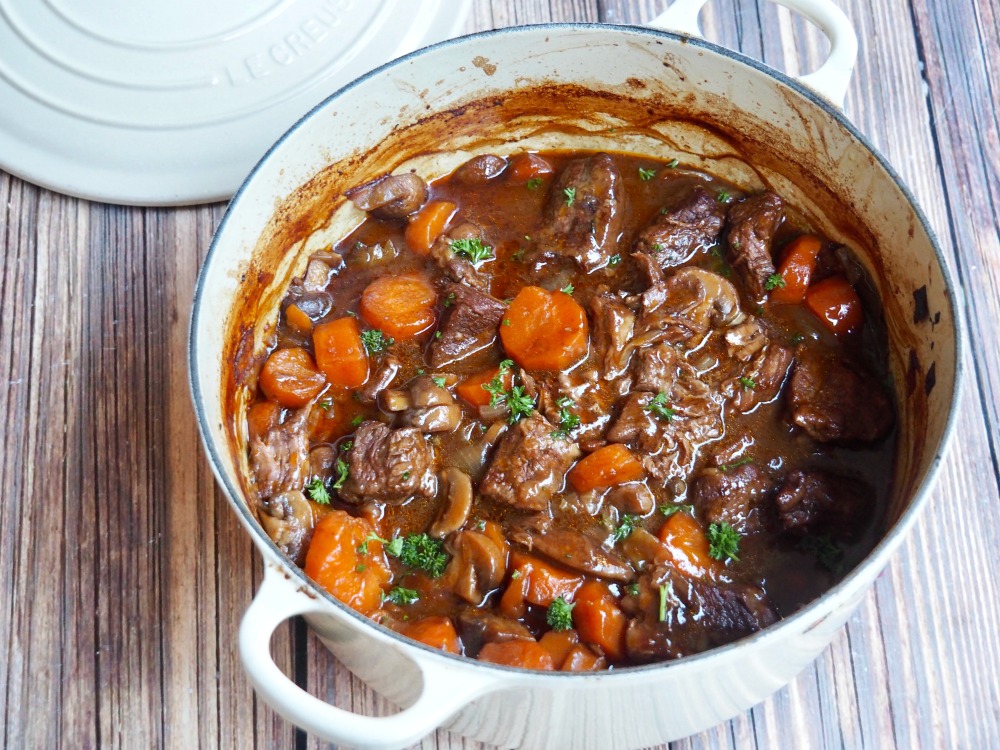 How to
Heat oven to 160C.
Heat the oil in a large flameproof, lidded casserole dish. In batches, brown the beef really well and set aside.
Add the mushrooms, cook, stirring until browned and set aside with the beef.
Add the onion, garlic and carrots and cook until coloured. Then add the flour and stir well.
Return the mushrooms and meat, together with any juices, to the pan and stir well.
Pour over the stout, add the stock pot/cube, plus sugar/ketchup, Worcestershire sauce and chilli flakes, if using. Tuck the bay leaves into the stew.
Bring the stew to a simmer and then cover with the lid and place in the preheated oven for about 2 1/2 hours until the meat is tender.
Leave the stew to settle and then serve with mash and steamed veggies.