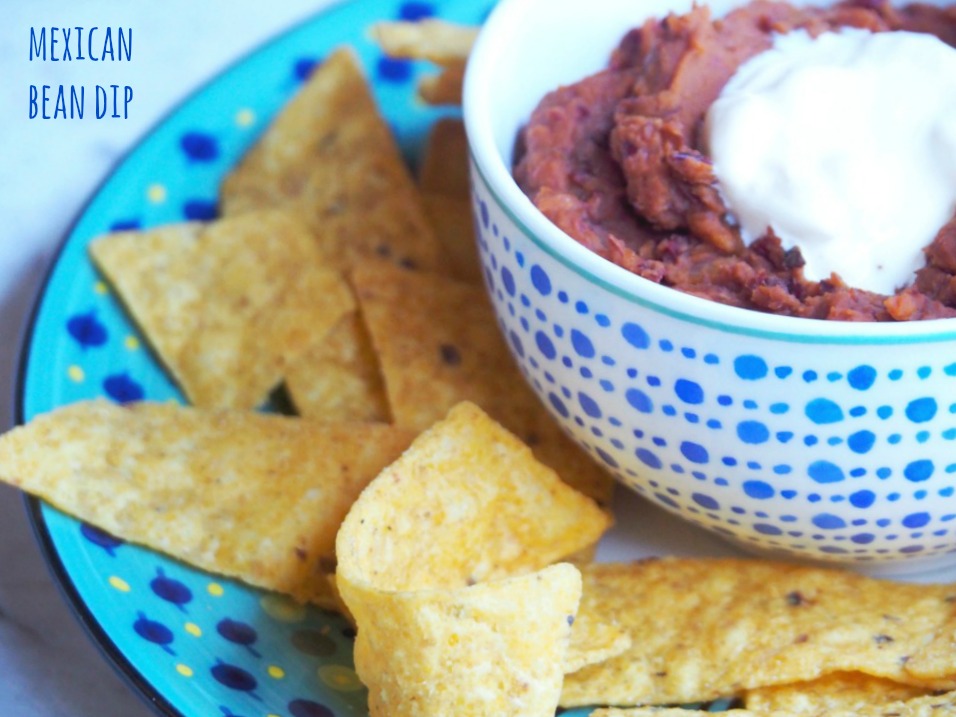 This budget friendly, warm, vegan dip is quick, easy and goes great with a bowl of corn chips.
This dip was one of our isohighlights and yes, isohighlights are totally a thing. Every Friday night we would zoom with our friends over a few drinks. By the time drinks were finished we had neither the time or inclination to cook dinner so that's how Cheese Plate Fridays came to pass.
Every Friday night we would make a Zoom friendly grazing board/cheese platter. You could bet your bottom dollar that it would include a cheese or two (or three if we were feeling super fancy,) some charcuterie and some Pesto Twists (a staple in this house.)
The one variable would be the dip; some weeks it was Sweet Chilli Sour Cream Dip, some weeks it was this Healthy Hummus and some weeks it was the latest invention, this Warm Mexican Bean Dip.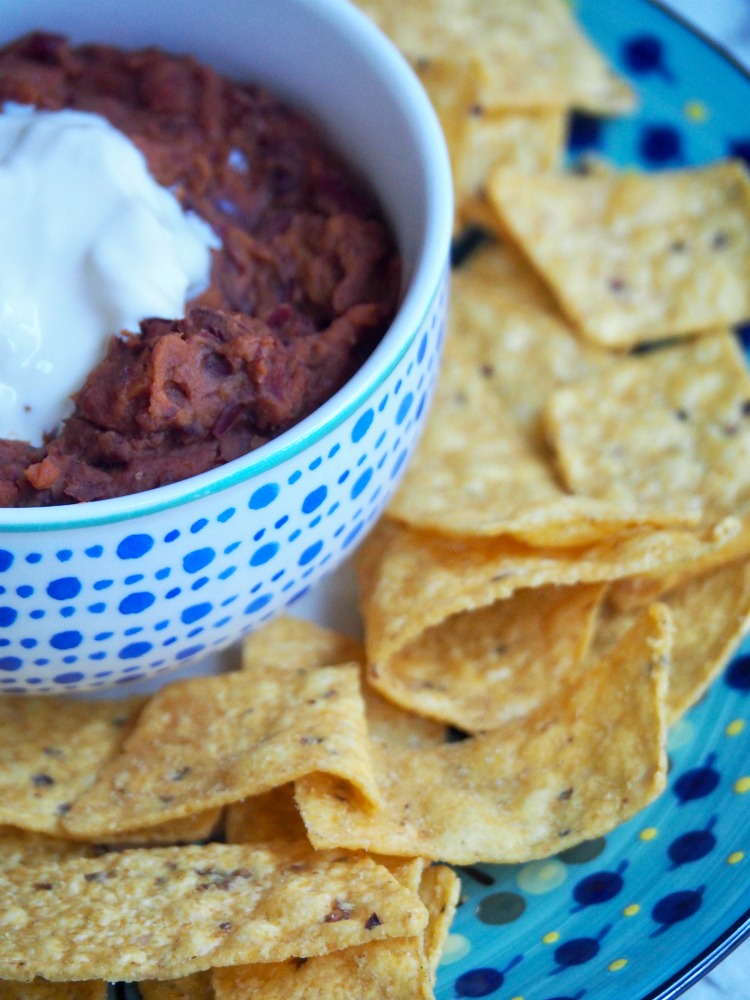 Serving it warm is definitely a bonus and puts it into a league of it's own. If you're not vegan, the dollop of sour cream on top isn't necessary but is next level delicious, and this dip is just the tops on some corn chips (see what I did there?)
Whether you make this in the Thermomix or on the stove, it's super quick and easy. If you like a bit of heat, do add some Tabasco or Habanero sauce (sparingly, of course) but if you prefer a milder flavour skip it altogether.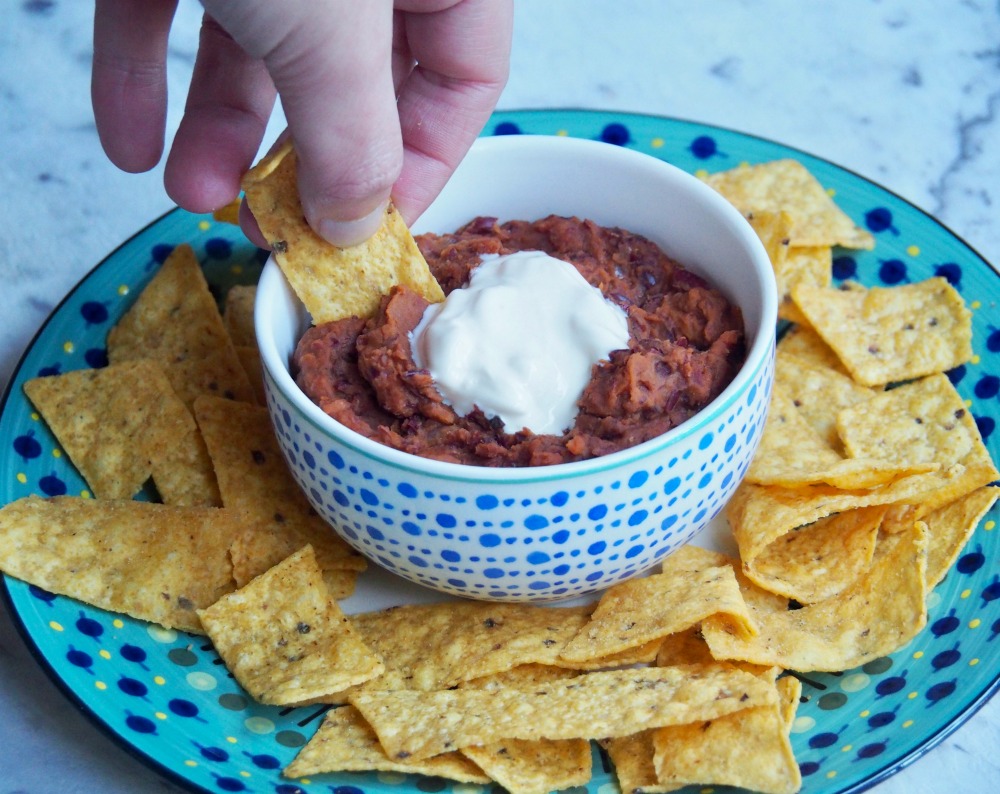 This dip is supposed to be chunky so just give it a quick blitz in the Thermomix or the food processor, but bear in mind, it's one time in the kitchen when lumps are good!
Cheese Board Fridays is the one isohabit we can't (or more to the point, won't) break. It's a great way to catch up over the week that was with friends or just with other and there's almost nothing to prep before or clean up after! It's a win, win!
And with this warm vegan dip on offer, it makes us feel almost healthy!
Have you got any Friday night traditions? What's your go-to ingredient on a grazing board?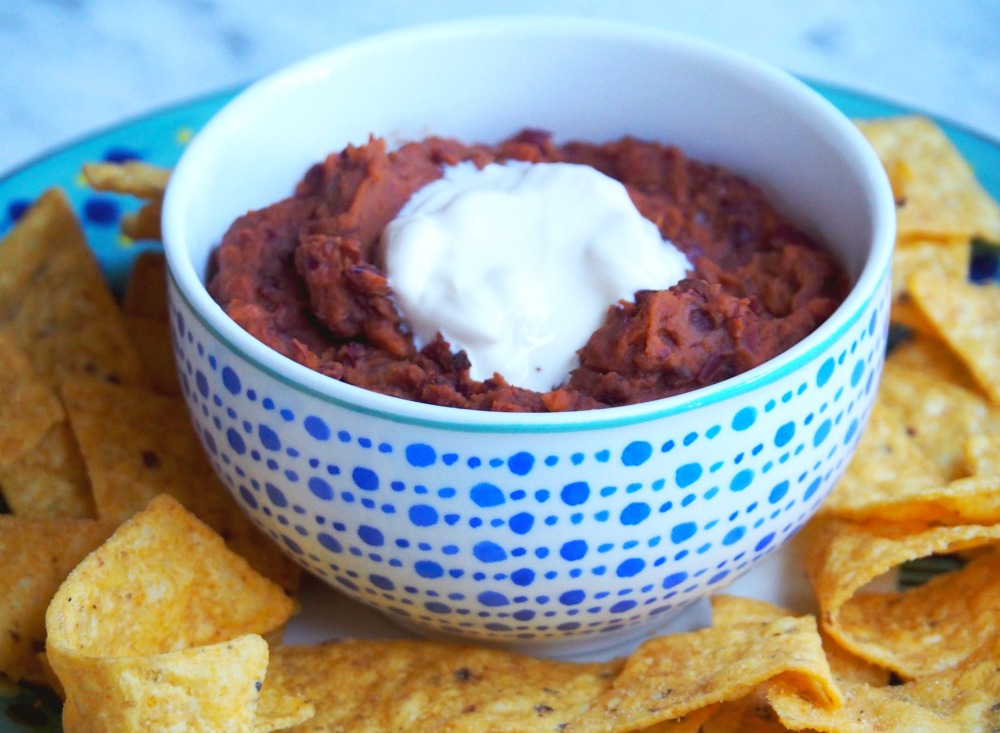 Ingredients
1 tablespoon olive oil
1/2 red onion, finely chopped
1 clove garlic, crushed
pinch ground cumin
1 teaspoon Mexican seasoning
1 x 400g tin kidney beans
30g tomato paste
2 tablespoons water
a splash of Tabasco/ Habanero sauce (optional)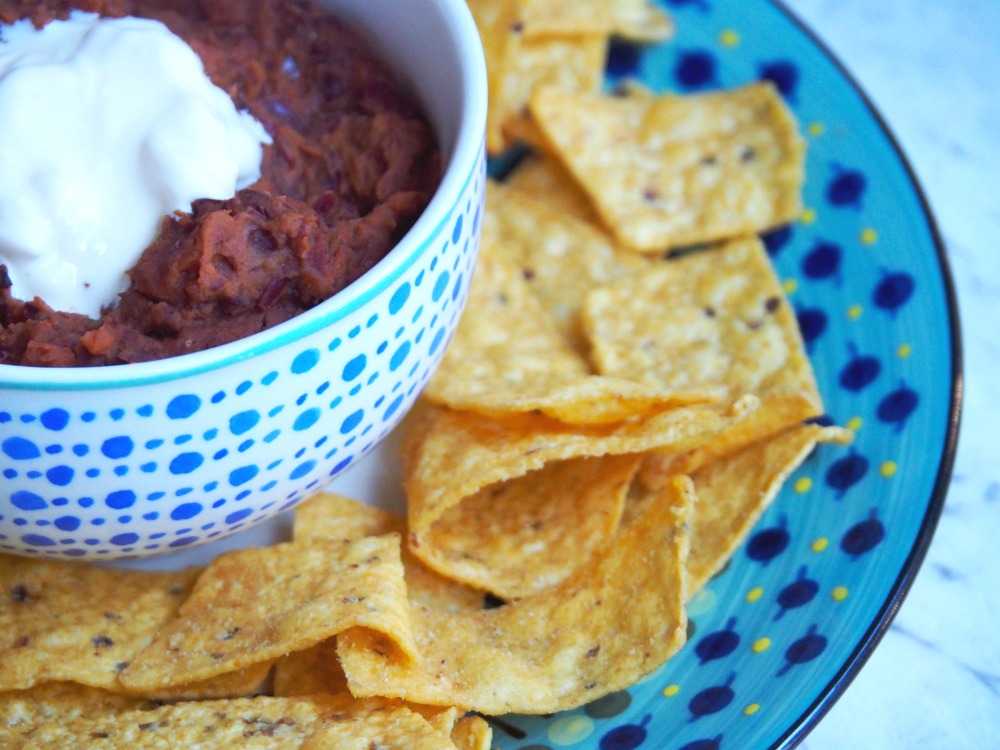 How to – Traditional
Heat the oil in a small pan and cook the onion and garlic until softened.
Add the kidney beans, seasoning, tomato paste, water and sauce and cook for a few minutes. If the mixture gets too dry and all the water evaporates, add another tablespoon of water.
Remove the pan from the heat and season well. When the mixture has cooled slightly, blend in a food processor until you have a lumpy puree.
Serve warm with a dollop of sour cream on top and tortilla chips on the side.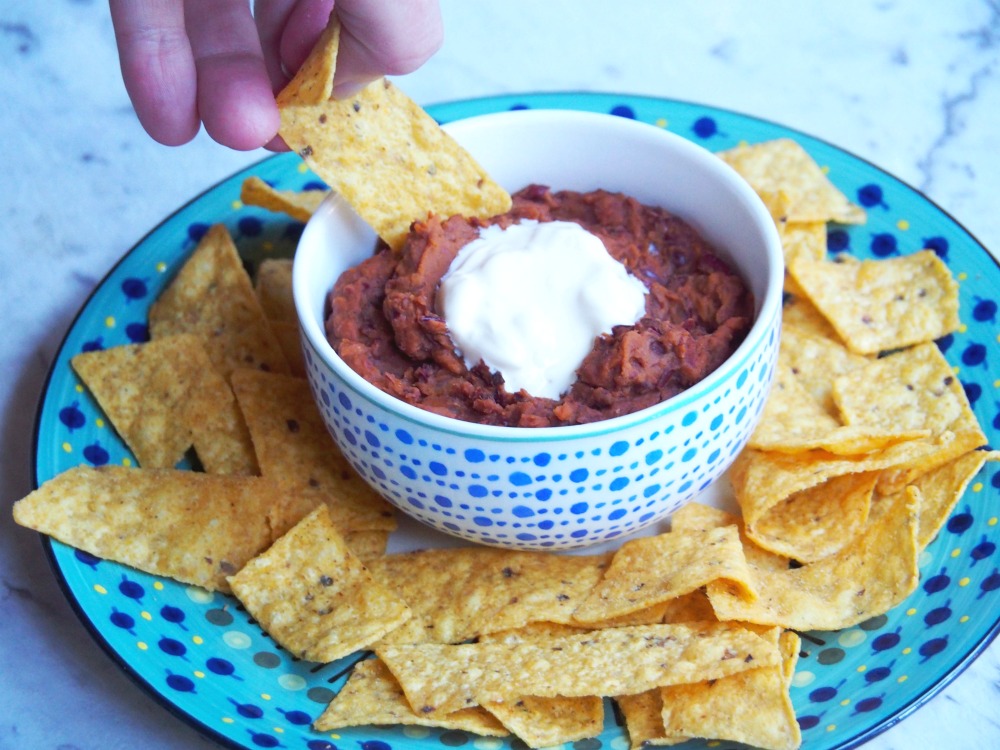 How to – Thermomix
Place onion and garlic in TM bowl and chop for 5 seconds on speed 7.
Add oil and seasoning and saute for 2 minutes on 100C speed 1.
Add the kidney beans, tomato paste, water and sauce and cook for 5 minutes at 100C on speed 3.
Season well. If you want a smoother consistency, mix on speed 4 for a couple of seconds.
Serve warm with a dollop of sour cream on the top and tortilla chips on the side.