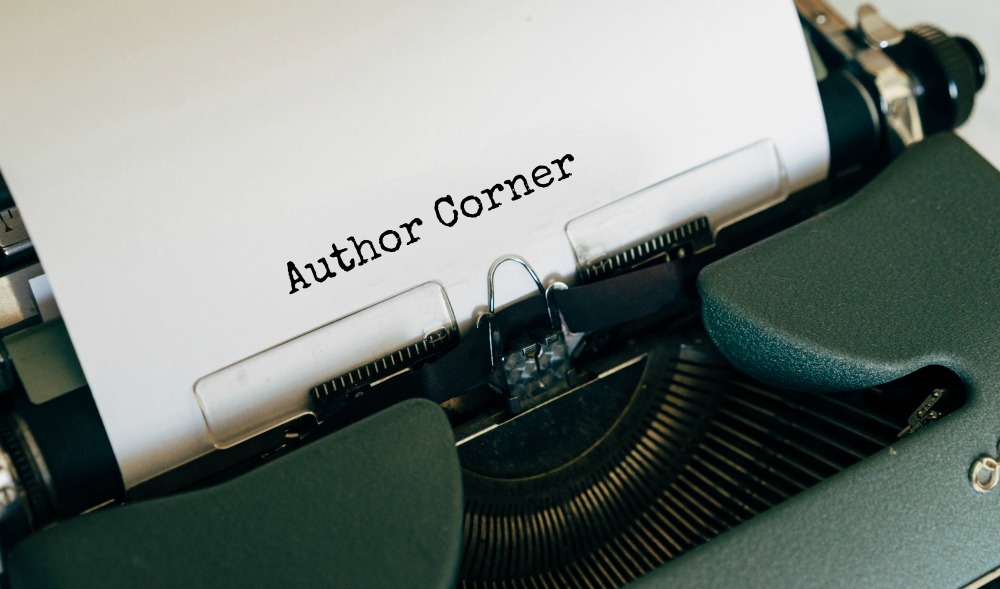 It's the last interview in Author Corner for 2020 and have I got a Christmas cracker for you! This month I'm catching up with award winning British author Milly Johnson and I couldn't be more excited about it!
Milly has written 18 best-selling novels, 1 book of poetry and 5 novellas – that's no mean feat, especially when you consider Milly didn't get her first publishing deal until she was 40.
It's no secret that I'm a die hard fan of festive fiction so I'm particularly excited about the imminent publication of Milly's new book, I Wish It Could Be Christmas Every Day. I'll definitely be adding it to my seasonal reading list.
Milly is not just an accomplished author, she's also a regular on the motivational speaker circuit, a professional joke writer and a pleasure to interview! Ladies and gents, meet Milly Johnson.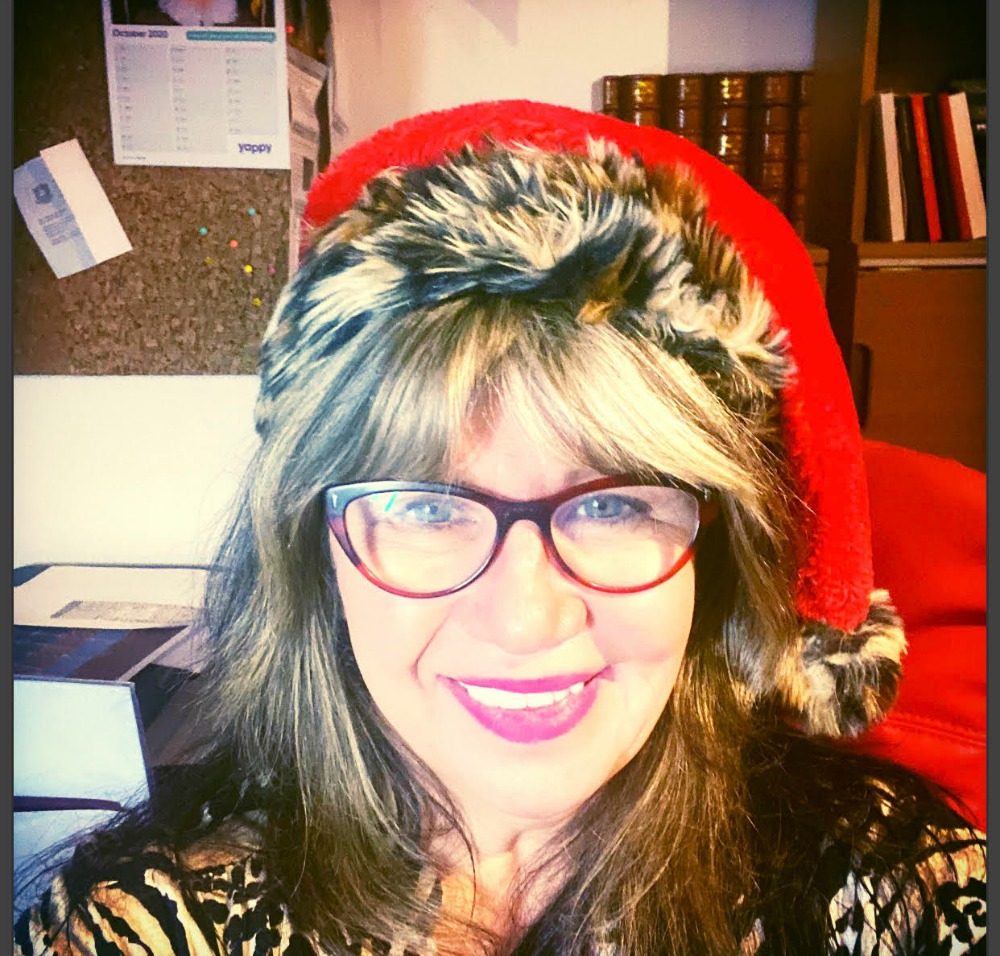 You got your first publishing deal at 40 and did all kinds of jobs before that. What life experiences have shaped your writing the most?
I found that wherever I worked the worse the boss, the more women who worked for him or her bonded in the face of adversity.
I noticed that women's friendship knocked down all barriers of creed, colour, background… that's why women's friendship features so heavily in my books. I've also been shown a lot of kindness and found how powerful and underrated it is.
There are a lot of kind people in my books; that willingness to do something for someone purely because you can and not for personal gain is a very special quality.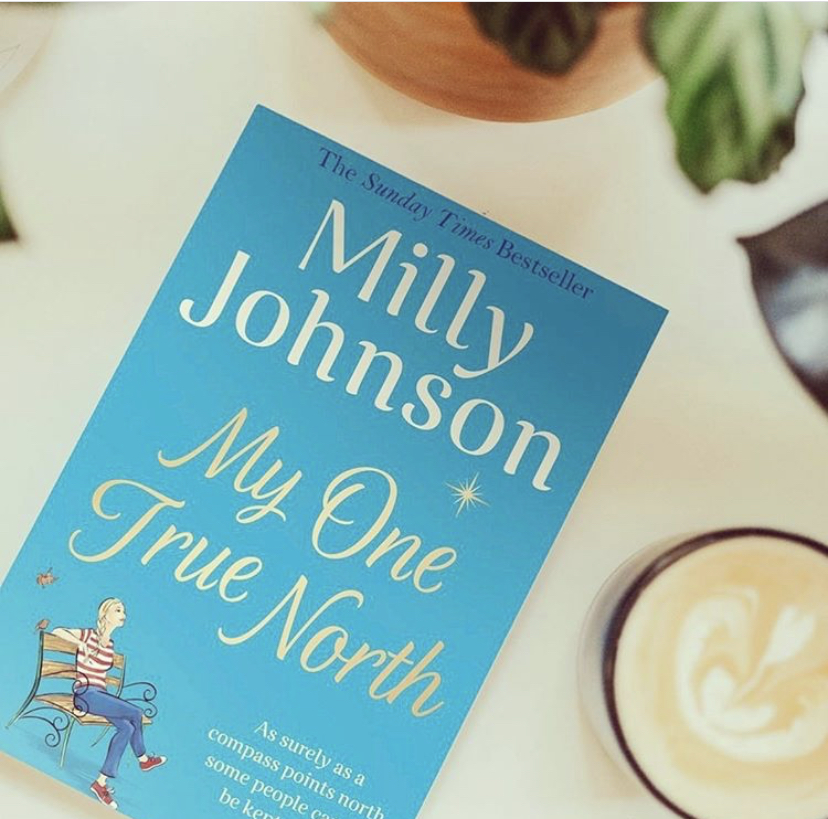 Do you have a writing routine and what are your optimal writing conditions?
I work traditional office hours starting at about 9am, break for a quick lunch, finish about 430pm. In the evening I might do a bit of social media or make notes.
I have my own office which is my den and one of the biggest rooms in the house, because it's the engine that keeps everything else going. I can't abide noise or music, there has to be silence when I write.
During lockdown, with a house full of noisy men, my noise-cancelling headphones were my best friend. I also like a constant stream of coffee.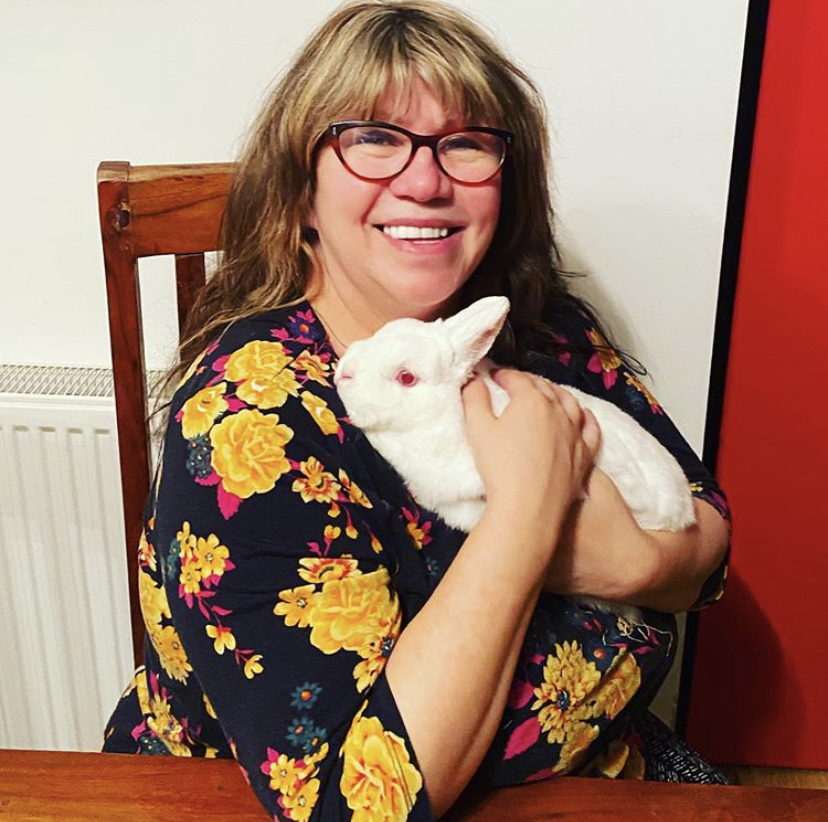 Tell us about your pets. Are they good writing buddies?
I have a Eurasier dog called Bear who is a bit of a daddy's boy, unlike my last dog Teddy who liked to lie at the side of my desk with me and I miss that.
I have two black feral cats who have the sweetest temperament – Theo and Vincent. Theo likes to sit on top of the printer, Vince likes to sit on top of my keyboard and has to be scooted off. He'll quite happily sit on the windowsill then watching the world go by. I have a rescue Siamese cat called Oscar who is sixteen who hasn't got much sight or hearing but he's my proper office buddy, just like my late Siamese cat Po was. He sits on the corner of my desk on a big cushion next to the radiator and his purring is the only sound I can tolerate when I'm working.
I also have a white rabbit called Alan who we found on the road nearly five years ago. He lives inside and likes to cuddle up to anything that will have him. He's not so keen on my office, prefers the lounge!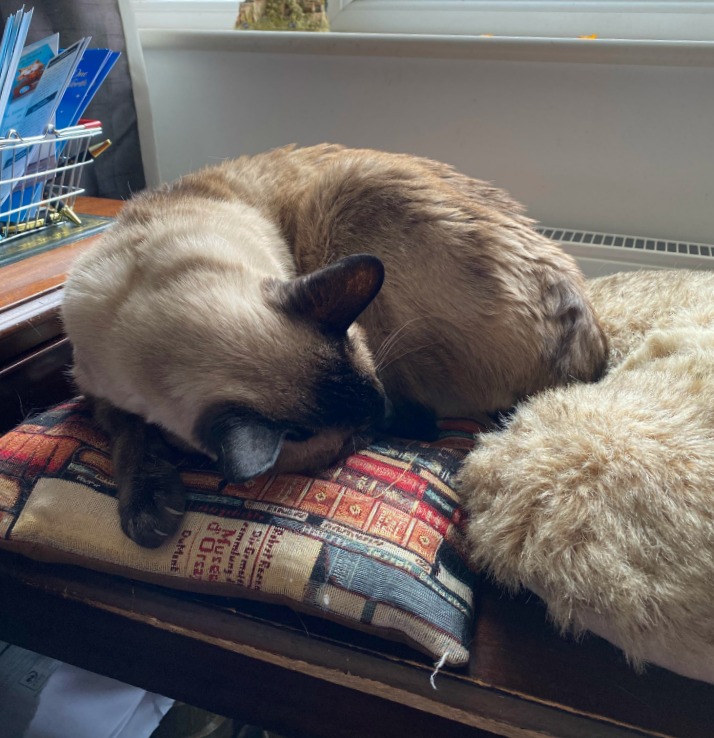 What behind-the-scenes tidbit in your life would probably surprise your readers the most?
I've played the keyboard since I was six years old. I don't perform in front of people, but when I'm feeling like I need a break from writing, I'll take myself off to my piano and just play for about half an hour.
Your new book 'I Wish It Could Be Christmas Every Day' is being released here in Australia at the start of December. Can you share something about the book that isn't in the blurb?
There may be strange forces at work in the book…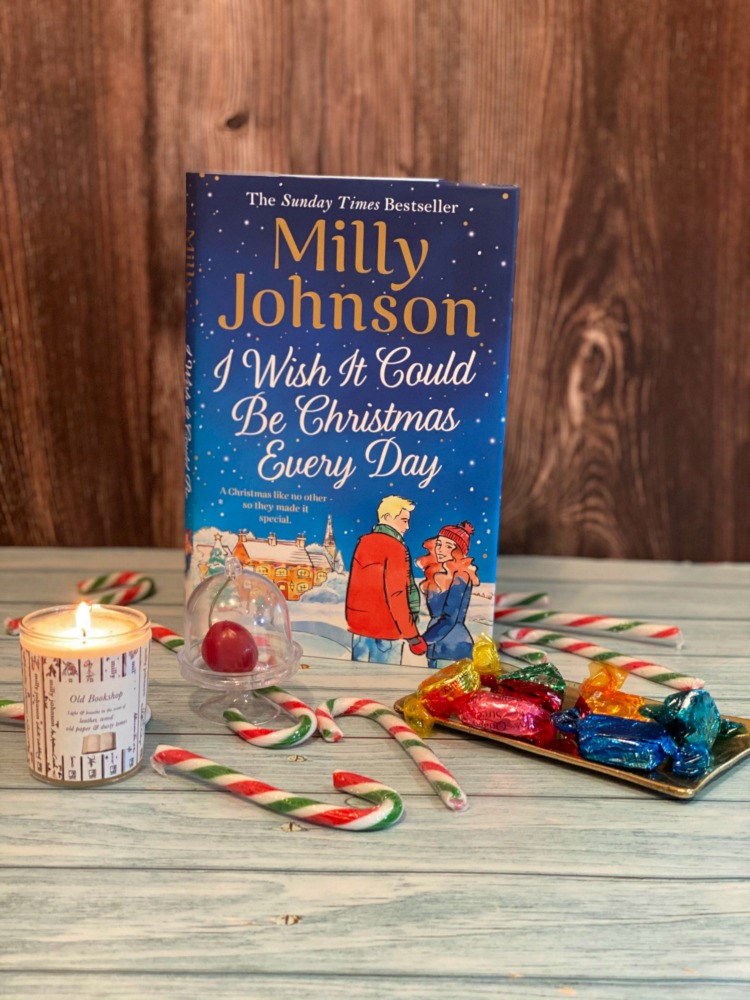 You also do motivational speaking – was it a natural segue from writing to speaking and if you had to choose between writing and speaking, what would you choose?
Many writers don't like to do talking so it's not a natural progression. I was a drama student and love acting but I hate learning lines though I do love the dynamics of performer and audience.
I write a lot of pieces to perform so I can combine my two loves but it's just in my personality to talk and try to entertain – and guide (usually by my own mistakes). If I had to choose, I'd pick writing – that's always been my first love. But it would be a close call.
Your jokes are pure gold. Can you hit us up with a few of your favourites?
What cake can you throw and it always comes back to you?
A boomeringue
What do you call a snowwoman going through the menopause?
A puddle
Where do moles go shopping?
In shopping moles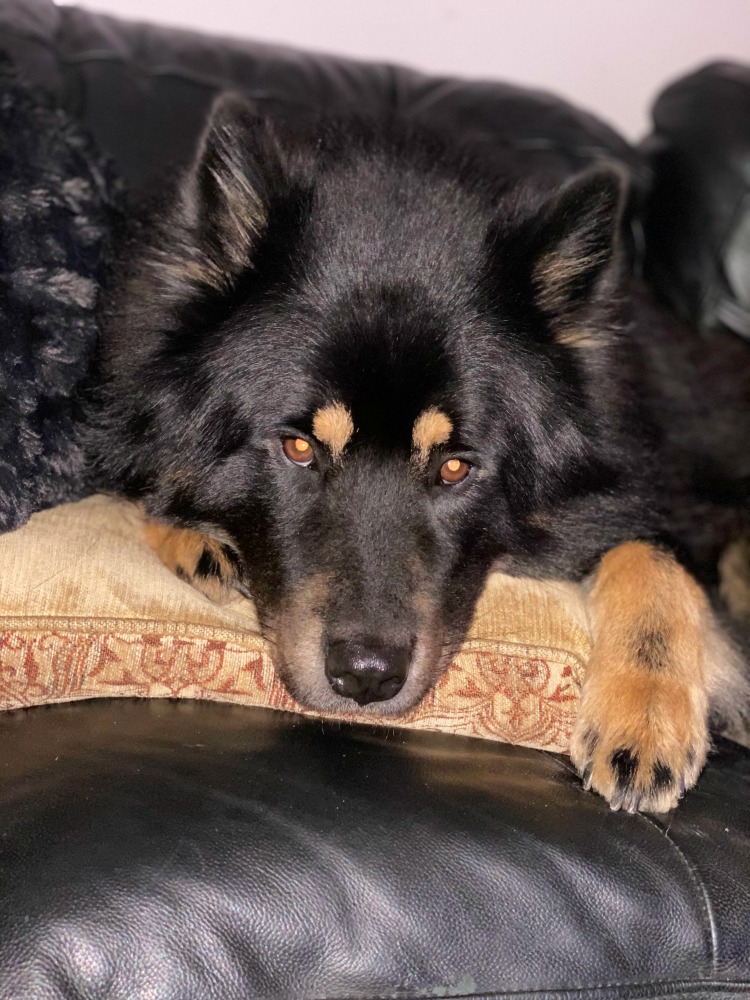 Not only were you on Come Dine with Me, you won! If you could invite 3 of your favourite authors over for dinner who would you choose and what would you cook?
I'd have Debbie Johnson because I wouldn't feel nervous cooking in front of her, she'd put me at ease and laugh if anything went wrong.
Matt Dunn – the funniest author on the planet. His puns make me hoot.
Laura Kemp – because she is sunshine in human form and one of the kindest women I know. All lovely company.
I'd cook a massive pasta dish and we'd have lots of warm bread and talk and gesticulate and laugh like mad Italians across the table. Then for dessert we'd have a very rum-filled Tiramisu and lots of coffee and Limoncello.
You're a Yorkshire lass through and through. If we were to visit, what are some of the best things we should see, eat and do?
You have to go to Haworth and tread in the footsteps of the Bronte sisters. I lived there for thirteen years and only came back home because I needed some support from my parents with my marriage ending and two children to look after. The moors are fabulous and you can romp over them for hours and discover little waterfalls and a hidden lagoon.
You have to go to York, at Christmas when the fair is on. It's wonderful and atmospheric – and have an afternoon tea at Bettys.
Whitby is amazing, especially when the Gothic festival is happening and nearby is Robin Hood's Bay one of my favourite and prettiest places by the sea.
And then come near to me and visit the mining museum at Wakefield and see what a hard life miners had – it's more emotional than you could ever imagine.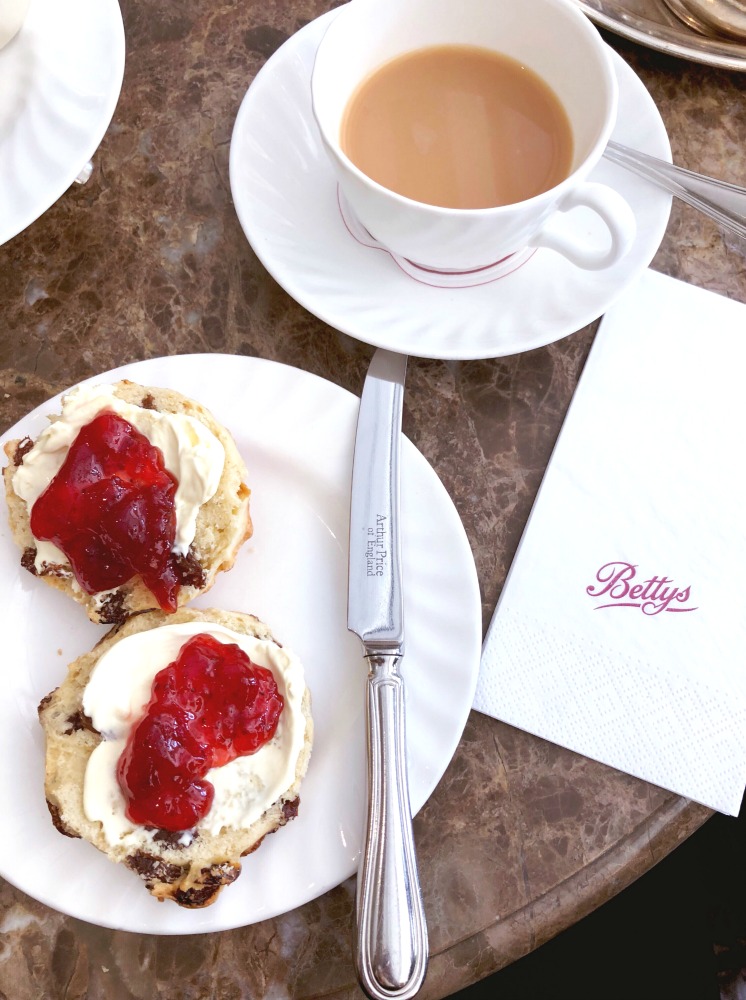 What's next?
I am writing book 19 now and then on to book 20 – both books I can't wait to complete. The thing with this job as well is that exciting stuff happens all the time and you get amazing invitations out of the blue so I enjoy each day like a present to be opened.
Hopefully soon life will be a little more stable and normal and I'm looking forward to mixing with people, signing their books face to face – it will all feel like a big party to be near people again as I miss it so much.
Want more Milly?
Check out her back catalogue
Connect with her on Facebook, Instagram, Twitter or via her website
Pre-order her new book I Wish It Could Be Christmas Every Day
Have you read any of Milly's books? Ever been to Yorkshire? Have you got a favourite joke?
Some of the links in this post are affiliate links. If you click to buy the item, I make a little commission but you don't pay any extra.
Linking up with Denyse for Life This Week