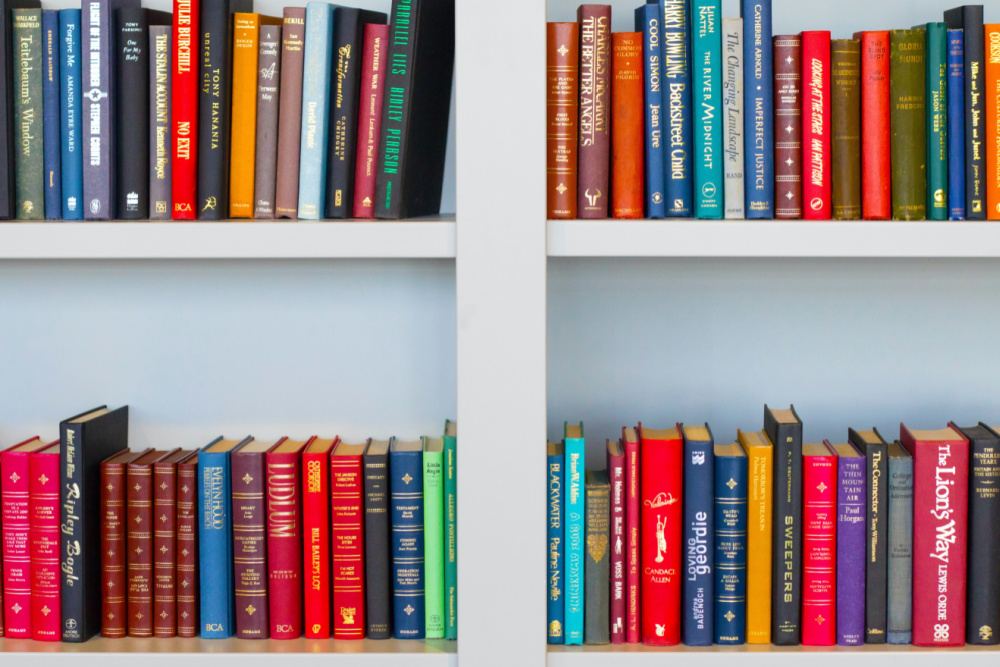 Book posts round here are like buses, you wait ages for one and then two come along at once. Or almost at once, if you call two months apart at once.
Truth be told, these reads aren't so recent, they're books that I've been meaning to recommend/review for quite some time, I just lost my reading and writing mojo and didn't know where to find it. Working on the premise of better late than never, here we are!
If you find a book here, you can rest assured I recommended it because if I read a book I don't like and can't find anything nice to say about it, I'll say nothing at all.
So without further ado, here are a few more favourites!
This is the third and final instalment in the Crazy Rich Asians series and rest assured, it's just as hilarious and entertaining as the others albeit a little more emotional. That said, it should be noted that I hadn't read the second book, China Rich Girlfriend when I read this and it didn't affect my enjoyment one jot.
When Nicholas Young hears that his grandmother, Su Yi is on her deathbed, he rushes back to Singapore to be with her… As do the rest of his relatives and he has a lot of relatives, most of them crazy, all of them rich and all desperate for a piece of Su Yi's pie!
Side note: With such an extensive cast of characters, I found it hard to remember who was who and seemed to spend most of my time studiously referring to the family tree at the front of the book but then again, my memory is not what it once was!
Of course, as is to be expected with a book by Kevin Kwan, the food, fashion and destinations are all described in vivid detail with a lorry load of drama and laugh out loud moments.
This book is in equal parts satirical and sentimental, ridiculous and charming but it makes for a really entertaining read. It's fast paced, fun and is packed full of surprises for both the characters and the reader.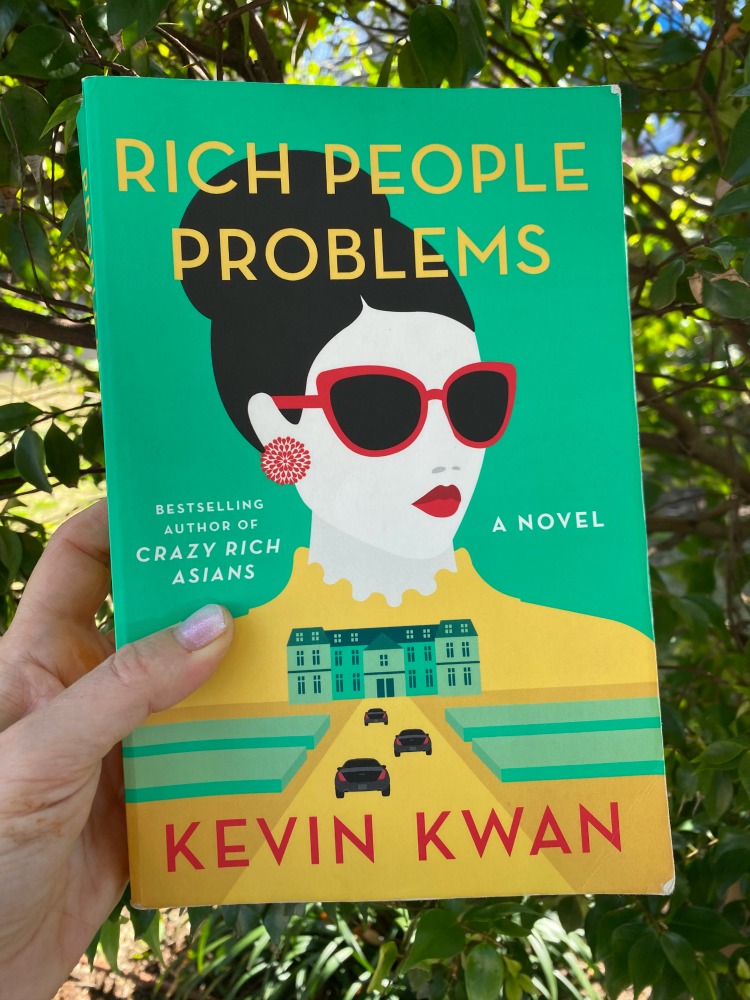 Spoiler alert! I loved this book hard and mainly because it's hard to find characters like Olive in contemporary fiction – a woman who chooses to remain childless.
As a woman who has chosen to be child free, I could really see a lot of myself in Olive and reading her story albeit one that is fiction, felt like a breath of fresh air.
Olive is not the only character to relate to though. Each of her girlfriends has their own story vis a vis motherhood and family. One is trying to get pregnant with IVF, one is navigating pregnancy and becoming a new mum and the other has older children and a struggling marriage.
The author compassionately explores the topic of choosing to be childless by choice as well as female friendships, fertility, marriage, relationships and women's place in society in general.
The book switches back between past and present as we get to know Olive and her friends and to see how their lives change and how the decisions they make affect their relationships. I think the book really shows how even the strongest friendships can be challenged through big life changes and also how so many struggles are not seen or understood yet can be the cause of jealousy.
This is as much a novel about friendship as it is about allowing yourself the freedom to live the life you want.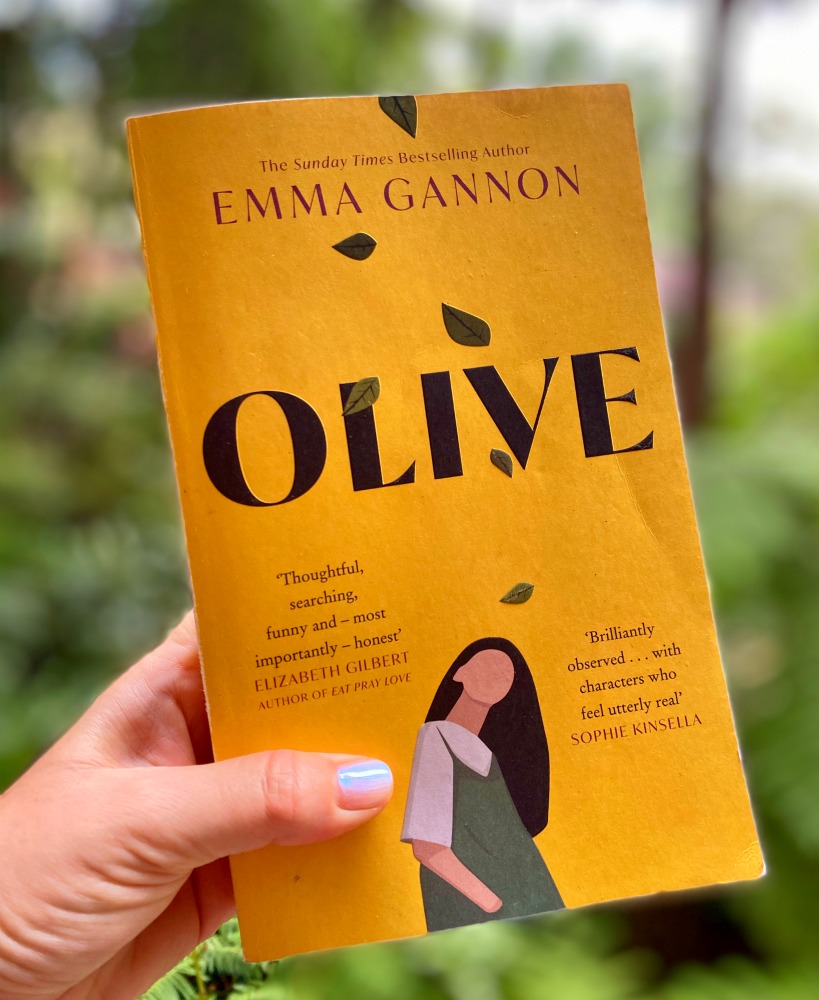 This is a great debut novel from Gerard Nugent – his writing style is like a cross between Nick Hornby and Mike Gayle.
Songwriter Richie never wanted to be famous and his brief brush with fame ended as quickly as it started. His hit song Let in the Light is a metaphor for his life. The story alternates between then and now but the real question is, can Richie put the past behind him and let in the light?
There's more to this story than a nostalgic look back to a misspent musical career though, there's some cracking plot twists and some wonderful characters because at the end of the day, we all get by with a little help from our friends.
This is a story about relationships of all kinds and the effect that music can have on our lives whether we're making it or listening to it.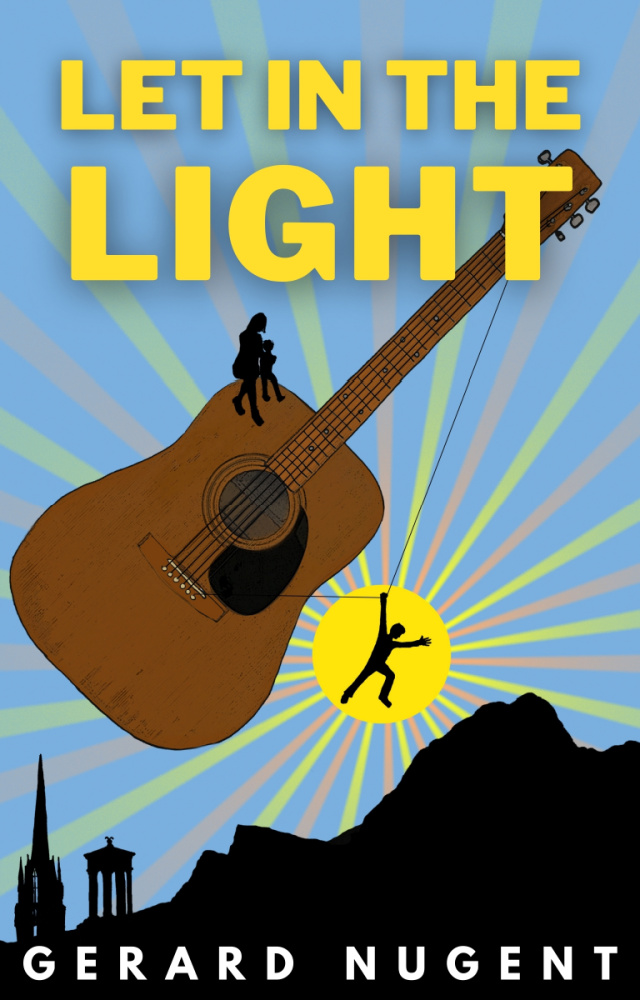 Do you remember the secret diary of Adrian Mole? Well this is like the real life, junior doctor working for the NHS version. It exposes a service that underpays, undervalues and overworks it's staff but essentially it's a love letter to the beloved NHS and all those who work within it.
Reading Kay's account of life on the obs gynae ward is like riding an emotional rollercoaster. This book made me laugh and cry in equal measure and most of all it made me grateful for universal healthcare and in particular, all the care I myself had received under the NHS. Kay shares all the stories from his time on the obs-gyn from the hilarious to the heartbreaking and the gruesome to the gratifying.
He tells his tales with humour and humility and I only hope that his plea to the government at the end of the book to take the NHS and it's doctors seriously is taken seriously. It's a must read for those of us that benefit from universal healthcare and in particular, the NHS.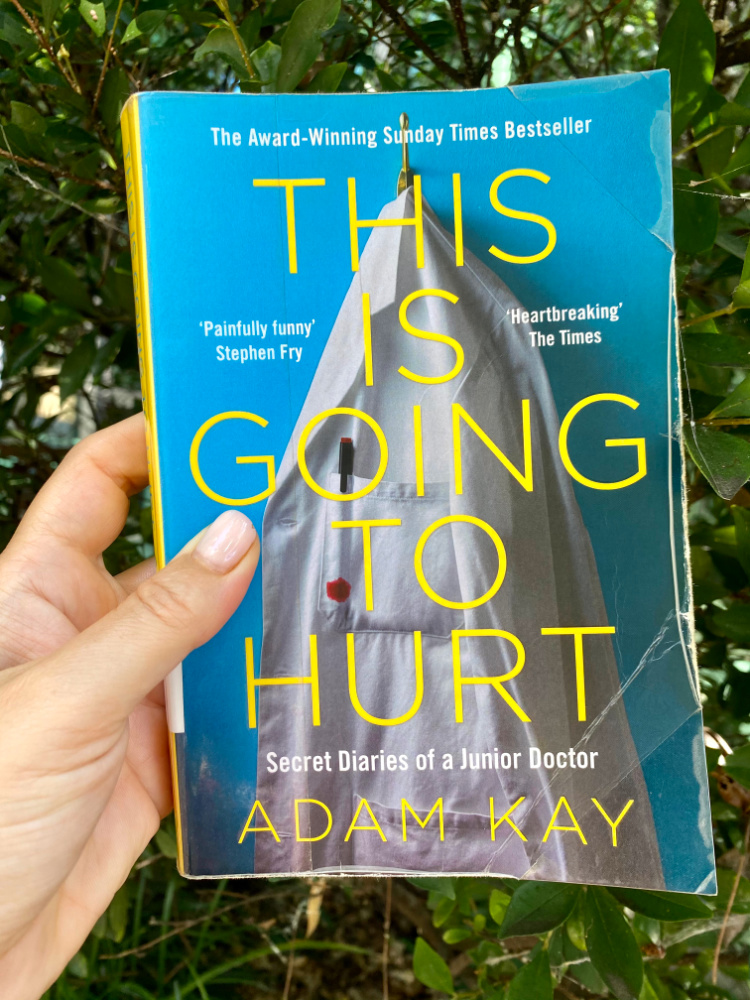 This book is unlike any other from Mike Gayle in that it is non-fiction and is essentially an account of Mike's attempt to become a real grown up, but it is still written with him trademark sensitivity and humour.
As someone who is reluctant to adult and a lover of lists, (have you seen my 3rd version of 101 things to do in 1001 days,) I could really relate to Mike's never ending list of things to do.
Being a natural sticky beak and a huge fan of Mike's work, I loved the insight into his personal life although it should be noted that he doesn't really paint himself very favourably. That said, as he labours through his tasks, he finds as much about himself and human nature as his readers do.
This book is in part inspiring, funny, touching and quite entertaining. If you love lists, you'll love this!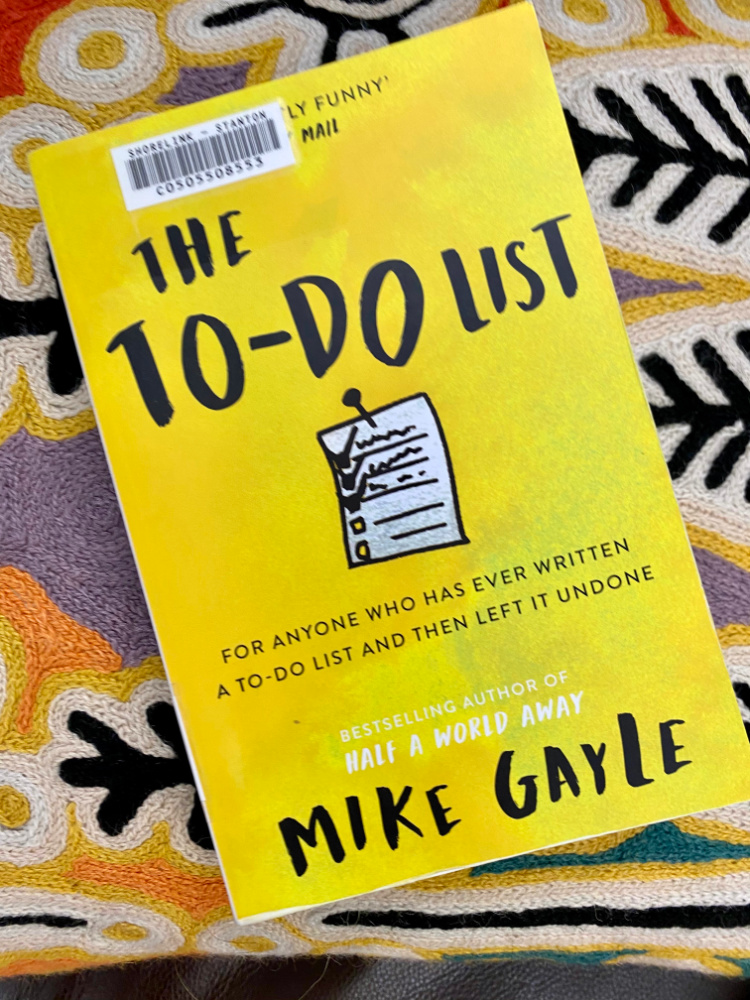 What are you reading right now? Do you have a favourite author?
Linking up with Denyse for Life This Week