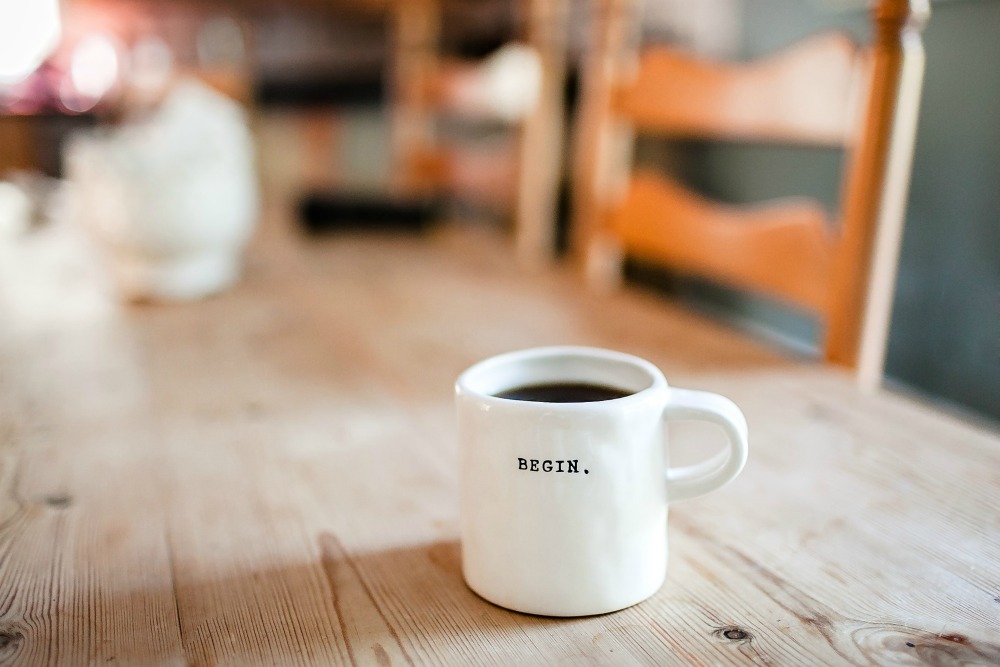 So here it is, my latest list of 101 Things to Do in 1001 Days.
Now this isn't my first rodeo or my first list, if you've been around a while, you might remember my original list and Version 2 which I reviewed just last week.
I won't lie, the more lists you make, the more difficult it is to come up with new ideas which is why friends, you'll see some repeat offenders from my first and second lists because being the eternal optimist, I'm working on the premise of third time lucky.
This time round, I've tried to set goals around a number of themes and I must thank Teddy Roosevelt for adding some pawsomeness to the mix! Not known for my patience and almost famous for my enthusiasm, I of course, kicked off this list on 1 October because there's nothing better than a new month to kick start a new list!
Of course, I'd love to tick off everything on this list but for me, this challenge isn't about how many things I do in 1001 days, it's about how much fun I have doing it. My time will be up on June 28, 2022 but in the words of the great Muhammad Ali, I won't count the days, I'll make the days count!
Being a Bookworm
Do a reading challenge
Do a Christmas book round up
Read 10 memoirs
Read 10 new authors
Ask 10 friends their favourite book and read them
Re/read all the Harry Potter books
Go to a book launch/reading
Email my favourite author
Read a fiction book with recipes
Review every book I read on Goodreads (even if it's a star rating!)
Let Me Entertain You
Watch 10 documentaries
Go to the theatre three times
Go to a gig
Go to the filming of a TV show
Find 5 new podcasts
See a drive in movie
See a performance at the Sydney Opera House
Bloggy Business
Make a media kit (3rd time lucky!)
Give the blog a facelift
Write a new about me page
Write a commissioned piece
Finally write that ebook
Add recipe cards to the blog
Update another 30 recipes
Write It Down
Organise a power of attorney
Write my story (even if it's never published)
Write 10 'just because' letters
Join PostCrossing
Write a list of 100 things that make me happy
Adventure Awaits
Visit Japan
Go to New Zealand
Indulge in afternoon tea in another country
Take a road trip to some place we've never been
Eat my way around Epcot in Disneyworld
Stay in a Disney hotel
Enjoy a weekend away with friends
Visit a winery I've never been to
Go cherry picking in Young
Visit another state or territory
Watch the sunset on the beach
Go to a spa
Go to a Christmas market
Have a degustation
Health Matters
Have a mammogram
Get at least one eye test
Go to the dentist at least once a year
Get a massage
Get a skin check
Yum Yum
Make the perfect scone
Make jam
Make Pierogi
Make Lemon Posset
Try 10 new recipes for the pie maker (that aren't pies)
Recreate a dish I've had in a restaurant
Make the ultimate Yorkshire pudding (one you have your dinner inside)
Make Not Quite Nigella's Tangzhong Bread
Play recipe roulette with a cookbook
Develop 10 new Meatless Monday recipes
Make a vegan cake
Furry fun
Make 5 dog friendly recipes
Go to a dog beach
Find 5 dog friendly cafes
Go on a dog friendly road trip
Have a picture taken with Santa
Visit all the local dog parks and rate them
Go on a dog friendly holiday
Teach Teddy Roosevelt 10 commands
Have a puppy picnic
Make a puppy birthday cake
Giving back
Give money to a street performer
Support Share the Dignity's It's in the Bag campaign
Make a donation to charity instead of sending Christmas cards
Volunteer for an organisation that matters
Inspire someone else to write a list of 101 things in 1001 days
Feeling Fit
Take part in a 10k
Run a half marathon in Disneyworld
Do a pilates/stretch class
Do a basic training class
Go to my local Park Run
Try Something New
Learn to crochet
Play along with photo a day
Try a new flavour of ice cream
See whales or dolphins
Learn 30 signs of Auslan
Around town
Visit a museum or gallery I've never been to before
Build a sandcastle
Go to the outdoor cinema
Go to a live sport event
Go on a bushwalk
Go to a suburb I've never been to
Go to a beach I've never been to
Take the ferry to Bundeena
Go to a farmers market
Explore Sydney with a Sydney Greeter
Go on a ghost tour
Boredom Busters
Play crazy golf
Do a puzzle
Have a pyjama day
Finish a colouring book (3rd time lucky)
Play a game of Star Wars Monopoly
Write a new list of 101 things to do in 1001 days!
Have you ever made a list of 101 Things in 1001 Days? Would you? What would be on your list? If you do make a list of your own, be sure to tell me, because that's one thing I can tick off!
Linking up with Denyse for Life This Week